If you have experienced the Mavic Pro Platinum and are satisfied with its quality, surely the DJI Mavic Air will not disappoint you.
Both Mavic air vs Mavic pro platinum are outstanding products in DJI's current drone industry; to judge which is better is not easy. In this article, Staaker conducted a side-by-side comparison of these two drones. Keep reading our article to know which drone should invest in.
DJI's Mavic Pro was a huge success, and they then launched Spark, which is much more affordable. The Mavic Air bridges this gap, providing all the great features of the Spark and all the pro-flight features of the Mavic PRO.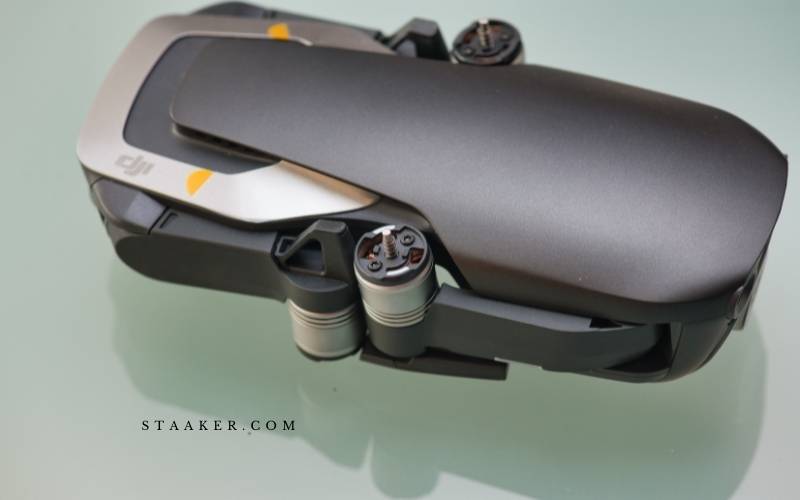 The Mavic Air also introduced a 100Mbps data speed for video capture on DJI drones for under $1500. This sounds like a lot, but it is enough to say that the Mavic Air quickly won the title of best video at the most affordable price for any drone.
The Mavic Air is available in two options. You can either buy the drone as-is or upgrade to Fly More to get additional batteries and a case.
We were forced to recommend the Mavic 2 drones as the best compact camera, but we still recommend the Mavic Air as our top choice if you are looking for ultimate portability. The Mavic Air packs down so small that it can be carried around in your pocket.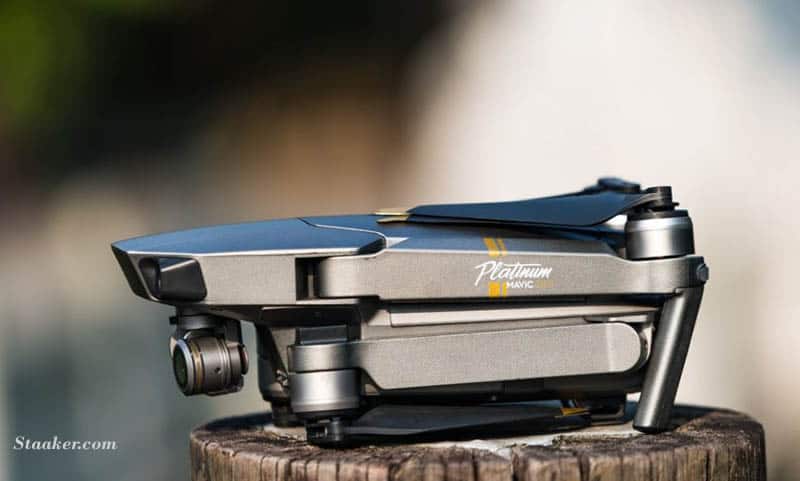 We loved the DJI Mavic Pro, and it introduced a new segment in the drone market, the folding, compact quadcopter. The Mavic Pro Platinum is the best drone in its segment.
The Mavic Pro Platinum was able to fly quieter and for longer periods thanks to more efficient propellers. This is what you will love about it. The newer Mavic 2 series is superior to them all.
Read More: 
DJI Phantom 3 Pro Vs 4 Pro: Which One Is Better?
DJI Phantom 1 Vs 2: What Is the Difference?
Mavic Pro Platinum Vs Phantom 4 Pro 2022: Comparison
Mavic Pro Platinum VS Mavic Pro: The Differences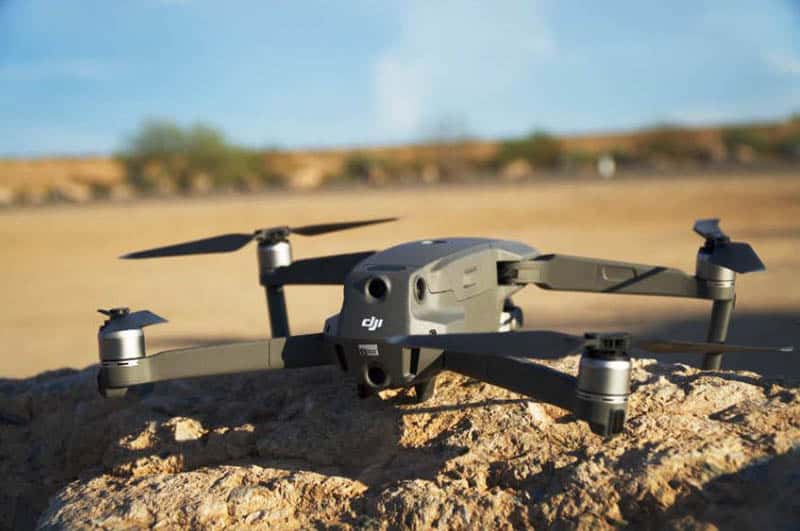 Overview
SPECIFICATIONS
DJI MAVIC AIR CAMERA
 DJI MAVIC PRO PLATINUM CAMERA
Gimbal
3-axis
3-axis
Sensor
1/2.3″ CMOS
1/2.3″ CMOS
Megapixels
12MP
12.25MP
FOV
85
78.8
ISO Range (Video)
100-1600
100-3200
ISO Range (Photo)
100 – 1600 (auto)100 – 3200 (manual)
100-1600 (auto)

100-1600 (manual)

Shutter Speed
Electronic Shutter: 8 – 1/8000s
Electronic Shutter: 8 – 1/8000s
Still Image Size
4:3: 4056304016:9: 40562280
40003000
Maximum Video Bitrate
100Mbps
60Mbps
Photo Format
JPEG/DNG (RAW)
JPEG/DNG (RAW)
Video Format
MP4/MOV (H.264/MPEG-4 AVC
MP4/MOV (H.264/MPEG-4 AVC
Build & Design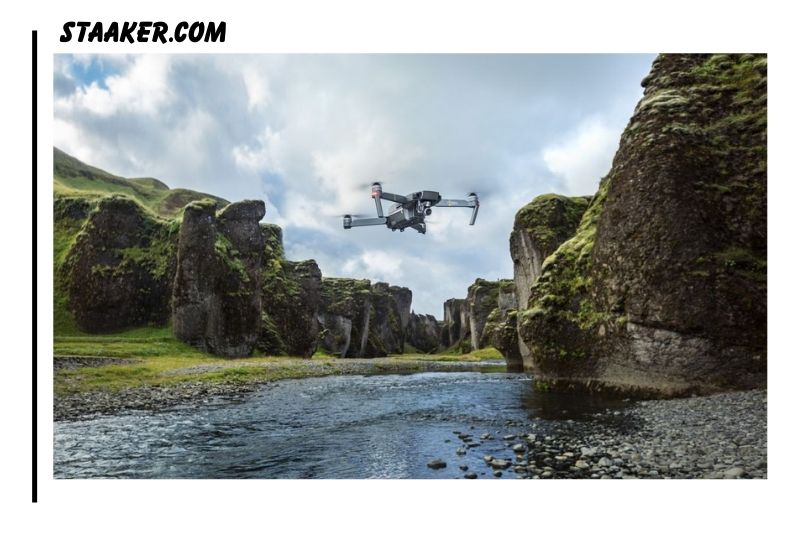 Mavic Air vs. Mavic Pro drones are part of DJI's Mavic series and feature a very portable design.
The Mavic Pro Platinum weighs 734g and measures 19 X 8.3x 8.3cm (LXWXH). The Platinum measures 30.5×24.4×8.5cm when unfolded (LXWXH).
It is not a huge drone. It is one of the best compact drones available. However, it is noticeably larger than the Mavic Air.
The DJI Mavic Air is lightweight at 430g and measures 12.8 X 8.3x 4.9cm (LXWXH), making it the most portable of the two drones.
This is a major deciding factor for many, but DJI Mavic Air vs the DJI Mavic Pro Platinum drones are extremely small and light compared with other high-quality drones on the market. It's worth keeping in mind.
A further important design feature is the Mavic Pro Platinum's lower noise level. This is due to its quieter ESC's (electronic speed control) and new propellers.
The Mavic Pro Platinum is the best choice if you want to fly stealthily and avoid any questions from passers-by.
Camera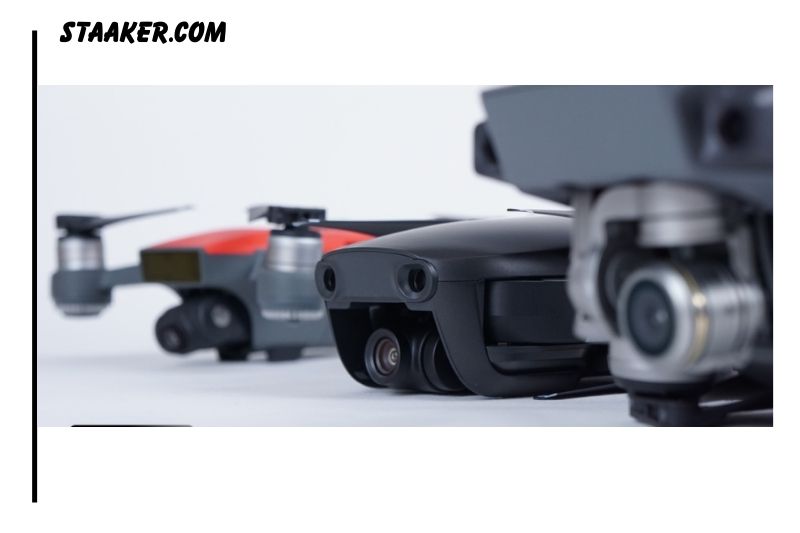 The cameras of both quadcopters are excellent, but the Mavic Air has a frame rate that is 120 fps for 1080p filming.
You can take multiple photos of the same subject and merge them automatically to create a better definition of dark and light areas. HDR is a feature that many smartphones use every day, even if they are less than one year old.
Mavic Air's camera is much easier to use. Tap focus and autofocus on the Mavic Pro can cause novice pilots to have blurred footage.
The Mavic Air's higher f/number is something we appreciate. With f/2.8, the Mavic Air has a wider aperture than the Mavic Pro's f/2.2 Mavic Pro.
DJI was able to eliminate autofocus from the Mavic Air because of the smaller aperture. Everything should be in focus for as far as 0.5 meters (20inches) or more.
A higher f/number means fewer light hits each pixel, but drone footage is usually captured outdoors in bright sunlight, so this is not a problem. Drones often have trouble with too much light and not enough.
Again, we have provided a graph of camera specifications. You can see that they are very similar when compared head to head. The Mavic Air costs less, but it can still deliver 120 frames per second at 1080 HD resolution.
For a more detailed comparison of the Mavic Air's image quality to that of the DJI Spark Vs DJI Mavic Pro, be sure to read our dedicated article.
Read More: 
Obstacle Avoidance Technology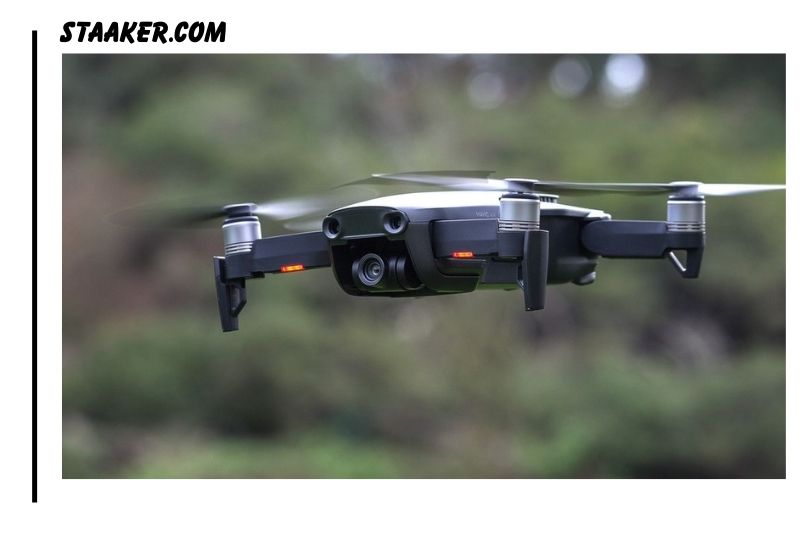 DJI's latest obstacle-avoiding technology has been integrated into the new Mavic Air. Cameras and other sensors are located on the front, back, and underneath the drone. Only the Mavic Pro has front and bottom cameras.
The Mavic Air boasts seven cameras to protect your investment. The Mavic Air is a faster drone but doesn't expect the sensors to offer adequate protection when you go into Sport mode.
Mavic Pro was the first drone that offered terrain follow. This is a method of obstacle avoidance in which the drone tracks the ground up hills rather than stopping its motion completely. With the ability to navigate over, around, and up to obstacles, the Mavic Air takes it to another level.
This capability is also claimed to be available on the Autel Evo, although we haven't seen it in action. Although we aren't sure if this upgrade will be available for the Mavic Pro or Pro Platinum, we doubt it advantages Mavic Air.
Read More: 
Autel Evo Vs Mavic Air: Top Full Guide 2022
Skydio 2 Vs Mavic Air 2: Top Full Guide 2022
Battery and Flight Time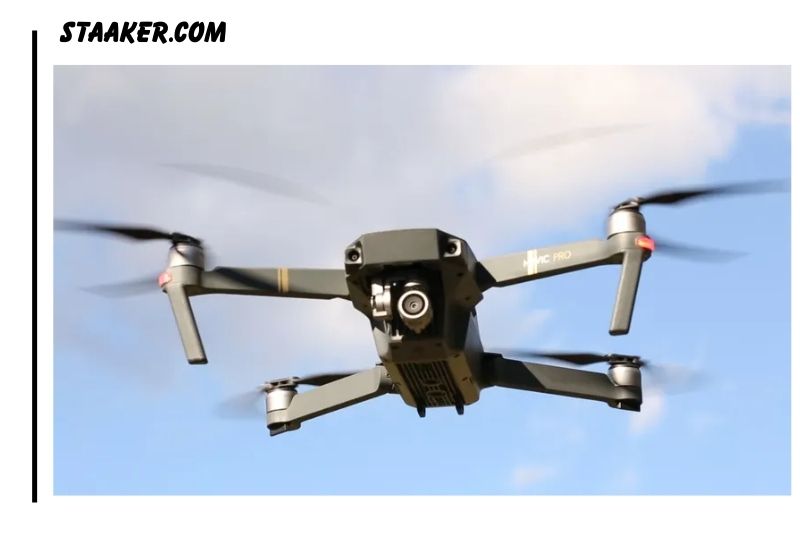 This is where you will find the most differences between the drones.
The DJI Mavic Pro Platinum can fly for up to 30 minutes, while the Mavic Air can fly for 21 minutes.
This is a significant gap in flight time for Mavic Air. It means that you will need an additional battery to get the best out of the device.
However, no matter how long a drone is in flight, I like to have a spare battery. Flight time. This allows me to feel more relaxed and in control of my time.
Maximum Distance to Fly
Another element that is quite different between the models is this.
The Mavic Pro Platinum's OcuSync technology allows the drone to fly a staggering 7 km without losing its signal.
Unfortunately, this is much further than the Mavic Airs maximum range, 4km. This is because the Air establishes an internet connection via WiFi.
You are not allowed to fly a drone beyond your line of sight. These drones are so small that you won't be able to see them, regardless of whether they're flying at 4km or 7km. It really shouldn't matter.
Video:
Video Transmission Technology
DJI Mavic Pro uses its Lightbridge technology to send you a live video feed to your phone. WiFi technology is used in the Mavic Air.
Although the Air can switch between bands, it isn't as good as the Lightbridge signal in the Phantom Pro and Mavic models. Sometimes WiFi range is less available, especially when you fly in residential areas. Advantage Mavic Pro.
Flight Speed
There are many reasons that drone flight speed is important. First, aerial video requires us to follow vehicles, such as boats or cars, that move very fast. You'll have trouble getting the shot if your drone can't keep up.
Second, it's great for having a lot of fun. Flying through the air in a drone can be quite thrilling, especially if you have FPV goggles.
Both drones are capable of reaching impressive speeds and offer a variety of speed modes.
Mavic Air can reach 68.1kph, while the Mavic Pro Platinum can go 65kph. The Mavic Air's lighter build allows it to accelerate faster than the Mavic Pro.
Intelligent Flight Modes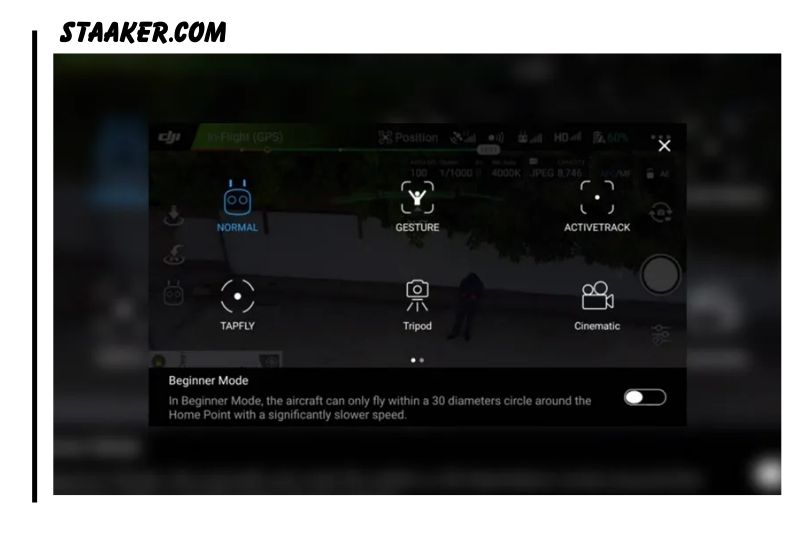 These drones are packed with intelligent flight modes, just like all DJI drones. This makes piloting drones much easier, especially for beginners.
DJI Mavic Air Intelligent Flight Modes:
ActiveTrack
Tripod Mode
Gesture Mode
Cinematic Mode
Fixed-Wing Mode
TapFly
Terrain Follow
Point of Interest
Couse Lock
Waypoints
Home Lock
DJI Mavic Pro Platinum Intelligent Flight Modes:
ActiveTrack
QuickShot
SmartCapture
TapFly
Tripod Mode
Cinematic Mode
Point of Interest
DJI is constantly updating drones and adding new flight modes. These lists will continue to change. Check the patch notes for any updates to find out if there are any new flight modes.
Conclusion
It's time to make a decision, which is the most suitable for you? Depending on your request, you prefer a smaller compact Mavic Air or a Mavic Pro Platinum with a proven camera, better range, and longer flight time.
But we know that you can't wrong with them. We hope that our DJI Mavic Air VS DJI Mavic Pro Platinum article can help you learn more about drones. Let's wait for our Mavic Pro Platinum vs Mavic Air 2 and Mavic Air vs Mavic Pro 2 article to be coming soon.