DJI brand is a big name in the drone industry; they have released many high-quality products on the market now. Their's produce is ideal for the enthusiast and professional drone niche.
If you plan to invest in a new drone, then Mavic Pro Platinum Vs Phantom 4 Pro is ideal for you, but fully understand the difference between them is not easy for beginners. In this guide, Staaker goes into details of each device and helps you choose the most suitable drone.
The DJI Phantom series drones are among the most popular on the market. Each iteration of the Phantom 4 Pro V2.0 is an improvement from the previous. We're talking more efficient motors, more efficient propellers, and the first Phantom drone with OcuSync connectivity.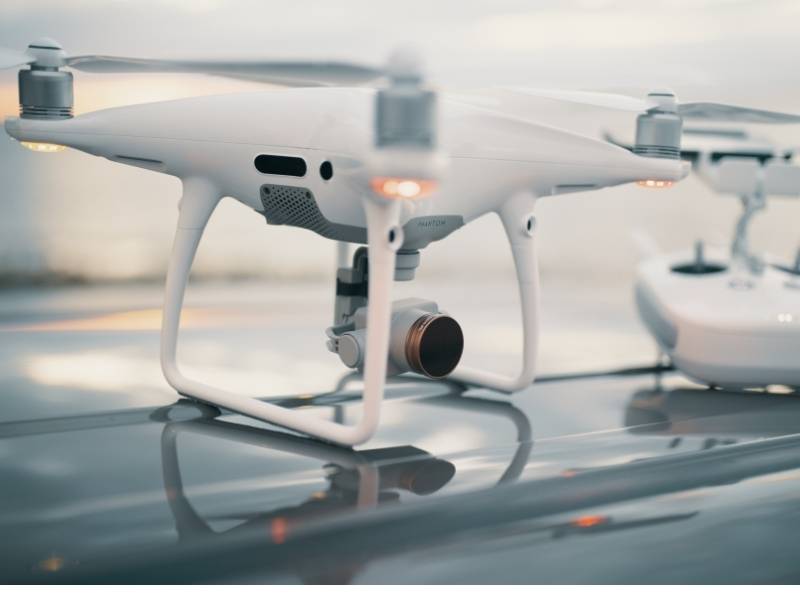 At launch, the Phantom 4 Pro series was DJI's best drone for object avoidance technology. This trend continues with the V2.0 series, which adds radar and even more obstacle avoidance goodness. This drone still has the 20MP 4K camera, one of the most powerful drone cameras on the market.
The Phantom 4 Pro V2.0 is priced at around $1,499, while the Phantom 4 Pro+ V2.0 is priced at $1,749. This difference can be explained by the Pro+'s inclusion of a 5.5-inch built-in display on its remote. The only difference between these two machines is their bright, Android-powered display.
Read More:
Mavic Vs Phantom 4 Pro 2022: Which Drone Should You Buy?
Autel X-star Premium Vs Phantom 4 2022: Which is Better?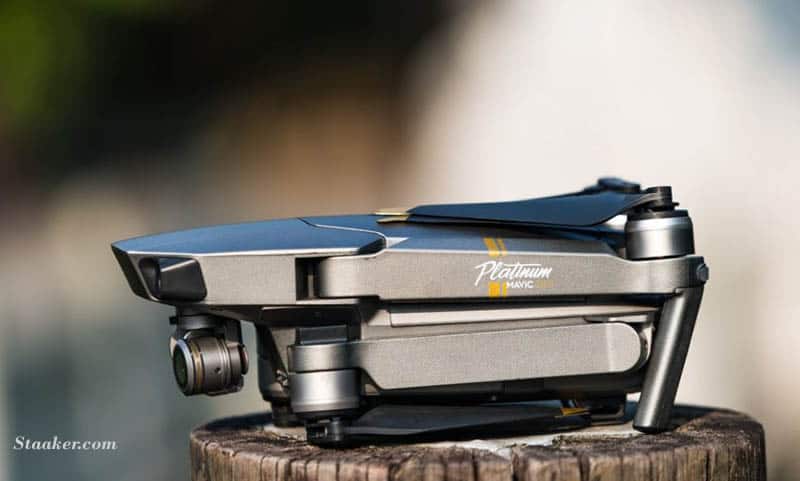 We loved the DJI Mavic Pro, and it introduced a new segment in the drone market, the folding, compact quadcopter. The Mavic Pro Platinum is the best drone in its segment.
The Mavic Pro Platinum was able to fly quieter and for longer periods thanks to more efficient propellers. This is what you will love about it. The newer Mavic 2 series is superior to them all.
DJI Phantom 4 Pro V2.0 VS DJI Mavic Pro Platinum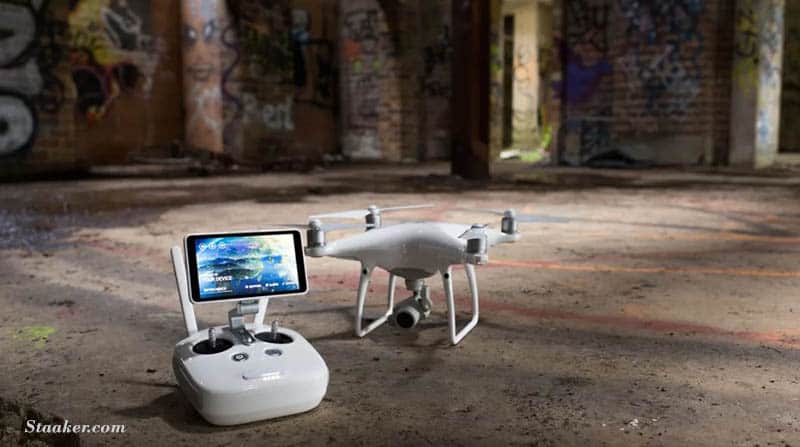 Design
The Phantom 4 and Mavic Pro are two completely different drones.
The Mavic Pro is smaller and lighter, with a silver-colored design that allows for easy indoor and outdoor flying. Both drones have four propellers. The Phantom 4 has four, and the Phantom 4 has a white finish.
The design aspect of the product will require you to decide what is most important. Are you looking for something lighter, more portable, and less bulky in the air, Do you mind the Phantom 4's larger size?
I prefer the Mavic Pro smaller size, allowing me to use it in tighter spaces.
Camera
The camera is often the most important aspect when deciding between the Phantom 4 vs Mavic Pro.
Let's begin with the Phantom 4 Pro, which has the most powerful camera out of both. Does it have 20 megapixels and 1? CMOS is a superior product, thanks to its mechanical shutter that produces professional-looking photographs.
Cameras with up to 6400 ISO have a larger sensor which contributes to their excellent low-light performance. Higher ISOs will result in better low-light shots.
The Phantom 4 Pro's camera can also record video in 4K at 60 frames/second, making it an ideal choice for videographers. It is a must-have for videographers who want to capture Ultra-HD in slow-motion.
Pros who need to edit their footage post-production will be pleased to know that the Phantom 4 Pro can shoot in H.265.
The Phantom 4's camera is also distinguished by its FOV (field-of-view), which has a wider aperture than the Mavic Pro.
On the other hand, the Mavic Pro Platinum has what appears to have been a slightly inferior camera, with a 1/2.3 Is it a CMOS sensor? Capable of taking 12-megapixel photographs.
The Mavic Pro Platinum can shoot in 4K at 30 frames per second, which is Although it may not be as fast as 60 frames per second, the Mavic Pro Platinum still shoots 4K at 30 frames per second. For casual users, you can reduce the resolution to 1080p if you wish to shoot at 60fps.
Low light shots will also be difficult because the Mavic Pro Platinum can only shoot at 3200 ISO. It's not bad, but it isn't as good as Phantom 4 Pro.
The cameras on the Mavic Pro Platinum and Phantom 4 Pro have been mounted on a 3-axis tilting gimbal. Both can shoot RAW.
Another thing worth noting is that neither the Phantom 4 Pro Platinum nor the Mavic Pro Platinum has fixed-focus lenses. This means that the camera can focus on a particular part of an image by tapping on it.
The adjustable focus is great for some situations but not so good for others. You can focus on the subject and blur the background, much like a DSLR.
The DJI Phantom 4 Pro Vs DJI Mavic Pro platinum has external storage ports that allow you to attach an SD card. This card can hold up to 64GB of footage.
Read More:
Best 4k Drone With Camera 2022: Top Brands Reviewed
Best Drones With Camera 2022: Top Brands Reviewed
Best Micro Drone With Camera Of 2022: Top Brands Reviewed
Ease of Use
The Phantom 4 vs DJI Mavic platinum are both sophisticated drones, not intended for beginners. Drones can be expensive and difficult to operate for beginners.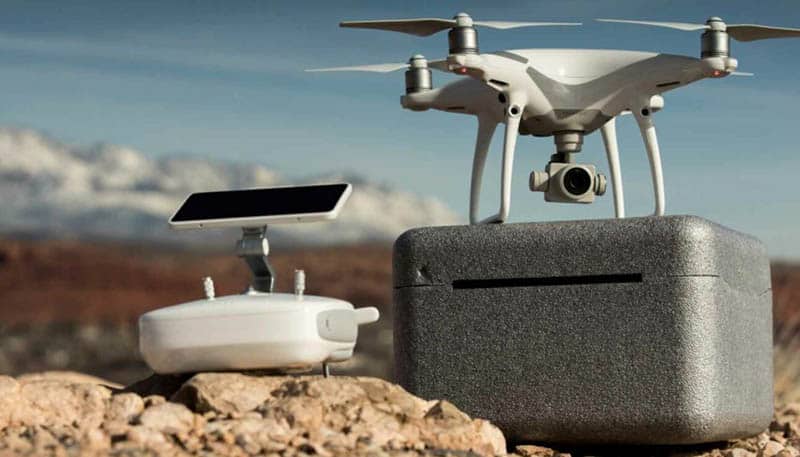 You can control the Mavic Pro from your smartphone. To control the Mavic Pro, you will need to install an app on your Android or iPhone. Once the app is installed, insert your phone into the controller. You'll be able to view your phone's screen and access settings. You should be aware that it can be cumbersome.
The Phantom 4 comes with its controller, which doesn't need additional devices such as your smartphone. You can see all the happenings on your device with the controller's large screen without having to use a separate smartphone.
The Phantom 4 is similar to the Mavic Pro in that it has many automated features that allow you to control your device from your smartphone easily.
The Phantom 4 is the best drone controller, and it has all the features you would expect.
Automation Tools
The Phantom 4 and Mavic Pro both have great automation tools.
Both drones can lock onto people and allow them to follow them wherever they go, at whatever height or distance you choose. The drone will detect a No-Fly Zone and return you safely to safety. Your drone will return safely to you if your battery is low.
You can even set the drones as a tracker, and they will follow you wherever you go. You will be amazed at the number of automation tools in the Mavic Pro.
Indoor vs Outdoor Flying
The Phantom four may have a slight advantage when it comes to outdoor flying. It can be controlled from a distance of over 2,000 miles and at nearly 20,000 feet above the ground. It has a 28-minute battery life, so you should be able to take some great shots without having to quit.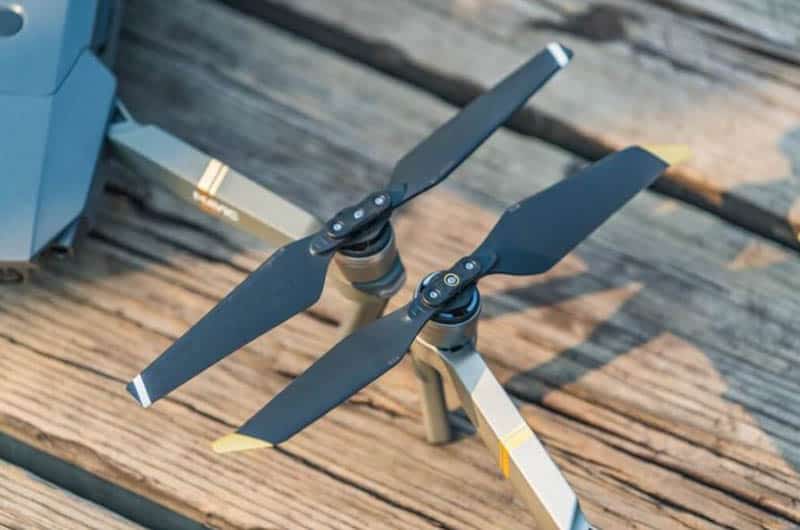 The Mavic Pro offers an impressive range of more than 4 miles. The Mavic Pro can also fly thousands of miles in the air. The Phantom 4's main advantage is its ability to fly at almost 45 miles an hour.
The Mavic Pro is the best choice if you are indoor flying something that you want to do only in large rooms or warehouses and only after you have had plenty of practice and knowledge. It is smaller and more versatile than the Mavic Pro, but it doesn't fly as quickly.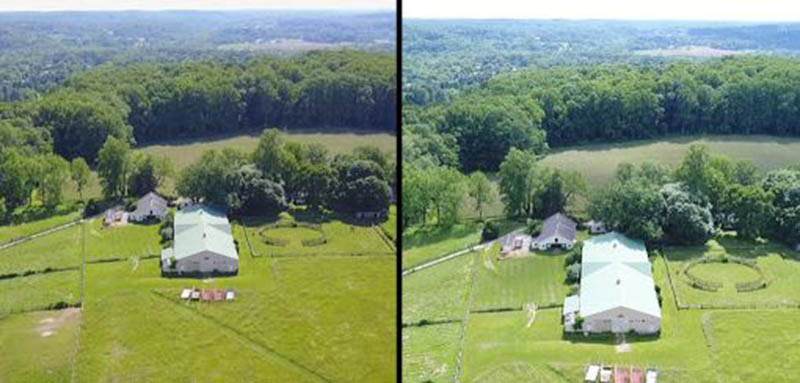 Camera Quality
Video
The Phantom 4 and Mavic Pro will provide you with an amazing visual experience flying your DJI drone.
The Phantom 4 can record up to 4K video at 24 frames per second. The maximum video bitrate of the Phantom 4 is 60Mbps. It can be adjusted between 100 and 3200 ISO and has a 94-degree field of view. This will allow you to see quite a lot.
Similar to the Mavic Pro, it can also record video at 4K resolutions. It can only record 30 frames per second. The Phantom 4 is better if you need to capture fast motion, such as sports. It's almost the same as before, with a 60Mbps bitrate, ISO 100 to 3200, and a similar frame rate.
However, the Mavic Pro's field of vision is a staggering 78.8 degrees.
Photo
The Mavic Pro camera is a great choice if you want to take photos. This camera has a 12-megapixel sensor, which can produce ISO ranges of 100 to 1600. Your photos can be saved in JPEG or DNG. You have several options for saving your photos: single-shot, burst, auto exposure bracketing, and EV bias.
The Phantom 4 has a 12-megapixel camera with an ISO range between 100 and 1600. You can choose between single or burst shots, auto exposure bracketing, bias, and time-lapse. HDR shots are added for better-looking photos.
Flight Time & Battery
The battery capacities and sizes of the Phantom 4 Pro Platinum and Mavic Pro Platinum are very different.
The Mavic Pro Platinum has a smaller 2970mAh battery, while the Phantom 4 Pro has a larger 6000mAh battery.
The Phantom 4 Pro's battery is 2x bigger, but both drones have a 30-minute flight time. This drone is undoubtedly the best available, and it can fly for as long as 30 minutes.
A spare battery is a must if you're serious about flying. This will allow you to fly twice as fast or triple your time. Mavic Pro Platinum owners have the advantage of smaller batteries that can be packed half a dozen with no extra weight.
Maximum Speed
There are many reasons to be concerned about a drone's speed. You might need to track a fast-moving object, such as a motorcycle or car when shooting aerial videos. To get great shots, you will need a drone capable of keeping up.
Another reason could be that you are interested in drone racing. You might also enjoy the thrilling experience of flying a fast drone equipped with FPV goggles.
Both the Phantom 4 Pro Platinum and Mavic Pro Platinum have different speeds.
Mavic Pro Platinum has a maximum speed of 65 km/h in sport mode. However, it can also reach 36 km/h in p-mode.
The Phantom 4 Pro is slightly faster, with a top speed of 72 kph when in sport mode. However, it can be slowed down to 50 km/h in mode.
Intelligent Flight Modes
DJI drones share one thing in common: They come with many intelligent flight modes. They may have more features than others, but they still provide all the necessary functions.
DJI Mavic Pro Platinum Flight Modes
ActiveTrack
Tripod Mode
Gesture Mode
Cinematic Mode
Fixed-Wing Mode
TapFly
Terrain Follow
Point of Interest
Couse Lock
Waypoints
Home Lock
DJI Phantom 4 Pro Flight Modes:
ActiveTrack, Tapfly
Tripod Mode
Draw, Gesture Mode
Point of Interest
Course Lock
Home Lock
Follow me
Waypoints
This amazing video will show you how to fly DJI drones in different flight modes.
DJI continues to add flight modes with each new update. The number of intelligent flight modes is not fixed. To see if there are new light modes, check the patch notes for all the latest updates.
Read More:
Best Drone Controller 2022: Top Brands Reviewed
Best Drone Battery Charger 2022: Top Brands Reviewed
Best Drone Gimbal 2022: Top Brands Reviewed
Obstacle Avoidance and VPS
The drones are equipped with the most advanced obstacle avoidance systems available. The DJI Phantom 4Pro has five directional sensors, and the Mavics only have forward-facing sensors.
Both the Phantom 4 Pro and Mavic are capable of recognizing railings and rocks when they land. You don't need to worry about the Phantom 4 Pro landing in a pond.
Both drones will take photos of the ground as soon as you take off. These pictures can be used to improve landing accuracy, particularly when you use the return home. This feature is available to all users.
As mentioned previously, the Phantom 4 Pro adds an array of infrared sensors to the sides and back. These sensors allow the drone to see 360 degrees of any obstacles around it. These sensors allow the drone pilots to fly more confidently backward, sideways, and forward.
Video: 
Conclusion
It's not easy to answer which is better between the Mavic Pro and the Phantom 4; It's well worth the money invested in it. If you want portability, decent picture quality, and access to a long list of features, then Mavic Pro Platinum is the best for you. However, if you want the best 4K videos, excellent still photos, and portability, you should invest in Phantom 4 Pro. Let's wait for our article Mavic Mini VS Phantom 4 Pro and Phantom 4 Pro V2 vs Mavic 2 Pro next time.