We understand why many people want to compare Holy Stone Hs720 Vs Dji Mavic Mini; they were released by Holy Store vs DJI; the brands are well known with many drones with high quality.
The Mavic Mini is DJI's lowest-priced drone and comes with many of DJI's innovative technology, while The HS720 is one of Holy Stones most advanced drones; it costs less than $300, so a lot cheaper than the Mavic Mini.
So which should you choose? If you are wondering, keep reading Staaker's article to see the difference between them and have the best decision.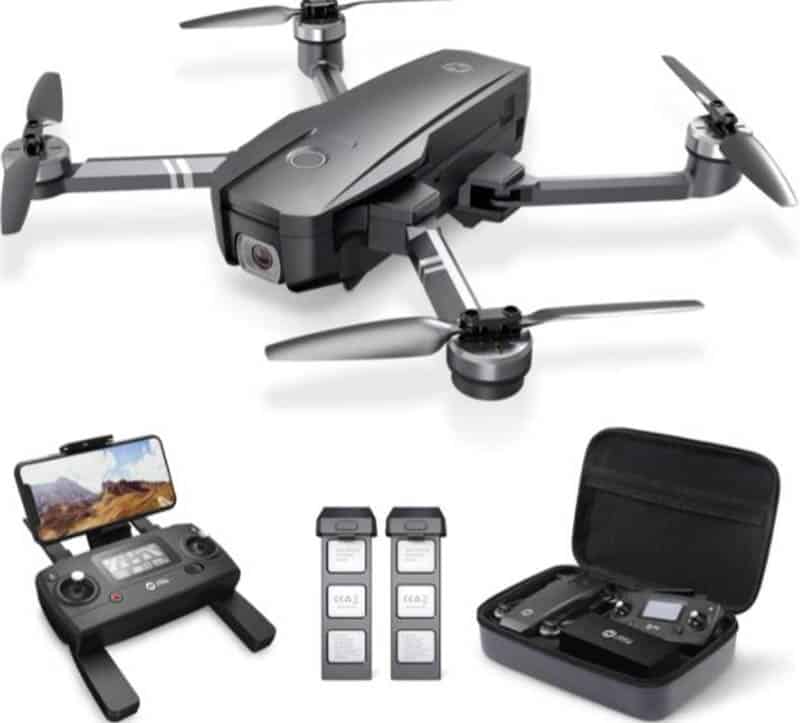 Specs:
2k camera
4k still images
FPV capability
Intelligent flight modes
GPS Automatic return to home
22 minutes of flight time
900-meter control range
Pros:
Foldable design
Longer flight
Cons: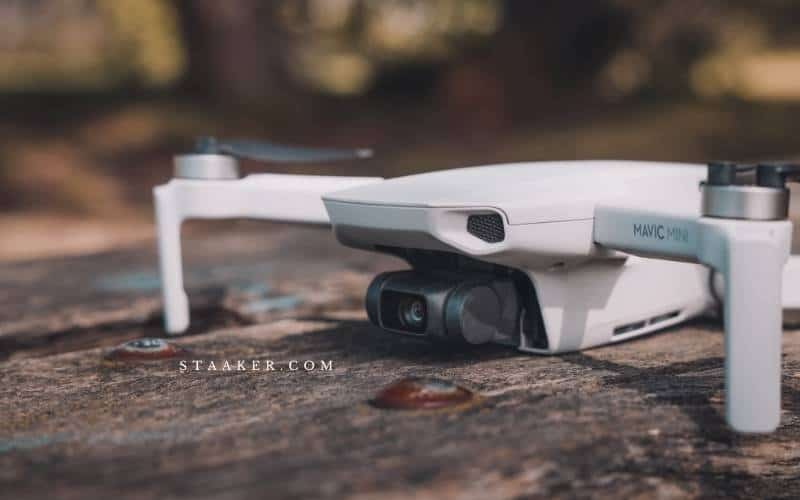 Specs:
2.7k/30fps or 1080p/30fps camera
1/2.3" CMOS Sensor
12MP still images
3-axis gimbal system
QuickShots for short cinematic videos
30 minutes of flight time
4km control range
Pros:
Foldable design
Stable video capturing
Longer battery life
Cons:
Read More: 
Can You Fly DJI Mavic Mini Without Phone? &
Holy Stone HS720 Vs DJI Mavic Mini a Comparison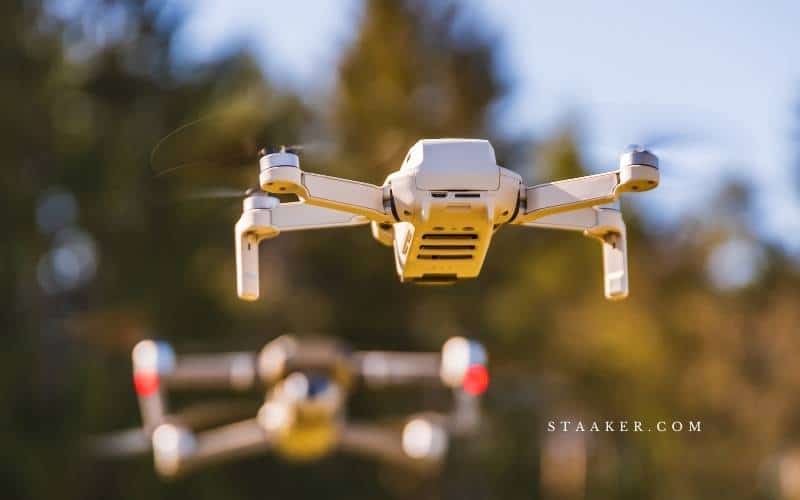 Flight Performance & Features
These drones are excellent in-flight, hover accurately, and can be controlled easily. Most of their features work as intended.
The Mavic Mini is small and light, and it can fly in moderately windy conditions. It has three flight modes and can reach speeds of 30 mph in sports mode.
Although the official flight time is approximately 30 minutes, you can expect to fly for around 28 minutes. This is still quite impressive.
The DJI drone is the only one that doesn't have intelligent flight modes. This is a bit disappointing, especially considering the HS720 has these flight modes.
It does come with 4 pre-programmed flight modes called QuickShots. These will allow you to create short cinematic videos completely hands-free.
The DJI Fly App, which was created specifically for the Mavic Mini, is another cool feature of the Mavic Mini. Although it doesn't have all the features of the DJI GO App, it still has a simple interface that is easy to use. The app even allows you to edit your videos and share them on your social media accounts.
Intelligent flight modes are a great feature of the Holy Stone HS720. The HS720's only advantage is its flight modes, including orbit, waypoint, and follow me.
The drone also has an automatic return-to-home feature that can be activated using the app or remote controller. This feature activates automatically if the drone loses connection or runs out of battery. Automatic return to home is also available on the Mavic Mini.
Ophelia Go is the App for the HS720. It's a decent application, but sometimes the screen freezes up while you use the FPV feature. If your smartphone has 5G WiFi technology, the FPV feature will work best.
Read More: 
What Is A Cinematic FPV Drone?
Design and build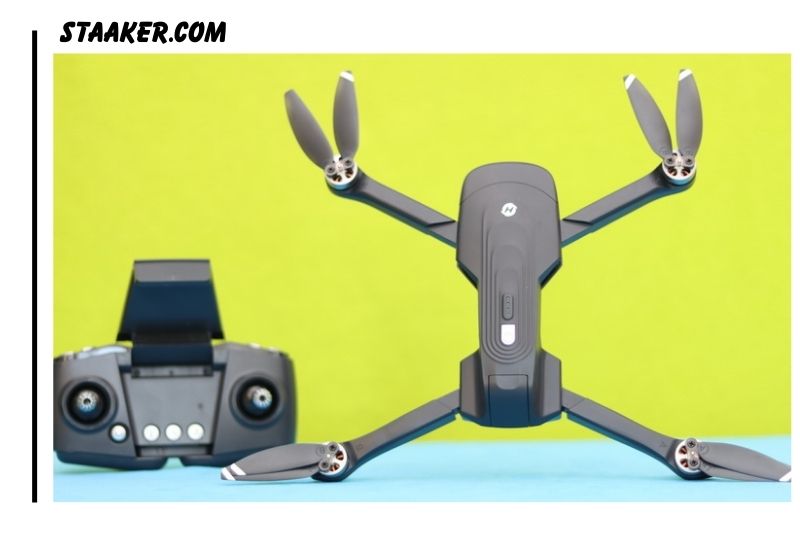 These drones look great, and the design is no problem. They are also both foldable, making them easier to transport and more practical.
The DJI Mavic Mini drone is small and robust, which lives up to its DJI name. It is small enough to fit in your palm. The drone weighs less than 250g, so it doesn't require FAA registration in the USA, Canada, or the UK.
The drone is lightweight and small, but it also has powerful brushless motor motors and GPS features that will keep it stable in the air.
It has two GPS systems and advanced brushless motors that allow it to hover with greater precision. Infrared and optical sensors are also included in the Mini, which will aid him in orientation. The sensors prevent any crash so that you can fly it indoors.
The drone can fly for 30 minutes on a 2.400mAh lithium polymer cell battery. You can reduce the flight time by changing many things.
The drone's final flight time is still remarkable, making it one of the most reliable drones. Its range is amazing as the drone can fly up to 4 km for its controller. This is also a very well-built drone.
The Holy Stone HS720 drone is also well-designed. It's a very affordable drone. As standard, the HS720 comes with a handy carry case. This makes it easier to transport and store.
Brushless motors are also included in the drone, which isn't a common feature at Holy Stone. The drone is much heavier and larger than the Mavic Mini.
The HS720 is 460g. You will need to register it with the FAA to be legal. It also features a GPS to allow you to track the drone on your smartphone more precisely.
Additionally, it offers flight features and an optical flow sensor that allows for better hovering. The 7.4v 2800mAh lithium polymer battery provides 22 minutes flight time plus or minus.
Also, the controller for Holy Stone HS720 is well-designed and looks just like the drone. It has a shorter range than the Mini. It has a range limit of only 900 meters. The controller runs on 2xAA batteries.
Read More: 
DJI Mini 2 Vs Mavic Air 2 2022: Which Drone Is Best for You?
The camera is the main feature of any drone and the reason they are so popular. These drones have good cameras, but the Mavic Mini has a superior camera than you would expect from DJI.
Mavic Mini has an HD camera capable of recording video at 2.7k at 30fps, 1080p at 30fps, and 40Mbps. It has an advanced 3-axis stabilization system for image and video and a tripod mode to allow you to capture slow-motion cinematic videos.
The 1/2.3-inch CMOS sensor can capture 12MP images, but it cannot record JPEG format, which is disappointing for professional photographers.
Holy Stone HS720 includes a decent camera. It has a wide FOV and can remote adjust 90deg to provide more viewing angles. It can record 4K images with its 1/3-inch CMOS sensor.
The quality is quite good for its price. Videos can be recorded at 2k resolution. However, you will need a micro SD card, preferably a fast one, to capture these images. However, the videos look good, distortions such as jitteriness or jello effects due to the lack of a stabilization feature.
The Mavic Mini is, without a doubt, the best camera. It costs less than $400, but the Mini should be your first choice if you're looking for a low-cost drone to take photos.
Video:
Conclusion
You have just seen the difference between DJI Mavic Mini Vs Holy Stone HS720; now you have had enough information to decide which you should choose.
If you have the budget, you should choose the DJI Mavic Mini; it doesn't mean Holy Stone HS720 not good; it is still very great with its price. Let's wait for our Holy Stone HS720 vs DJI Mavic Air 2 and Holy Stone HS510 vs DJI Mavic Mini articles to be coming soon.
Read More: 
Best Drone Goggles 2022: Top Brands Reviewed