Do you like to make a great action video with high quality? If you say yes, then it's time to invest in a great camera for your upcoming journey. It is a little hard for beginners to choose between a hundred even a thousand items on the market.
If you love the great outdoors and any of these activities appeal to you, an action camera is a perfect device for you to take and save the greatest video or picture. GoPro vs Contour is ideal for you; let's discuss with Staaker the specs and features about them; you will know which you should choose in our article.
This camera is perfect for bikers, skiers, divers, drivers, and anyone else who enjoys spending time outdoors and wants others to see their adventures.
The Go Pro Hero 3 is smaller than other action camera brands and lighter, making it very comfortable to wear while on the go.
Contour camera vs GoPro You can buy a wide range of accessories, including new mounts, extended battery life, and waterproof cases, for serious adventurers.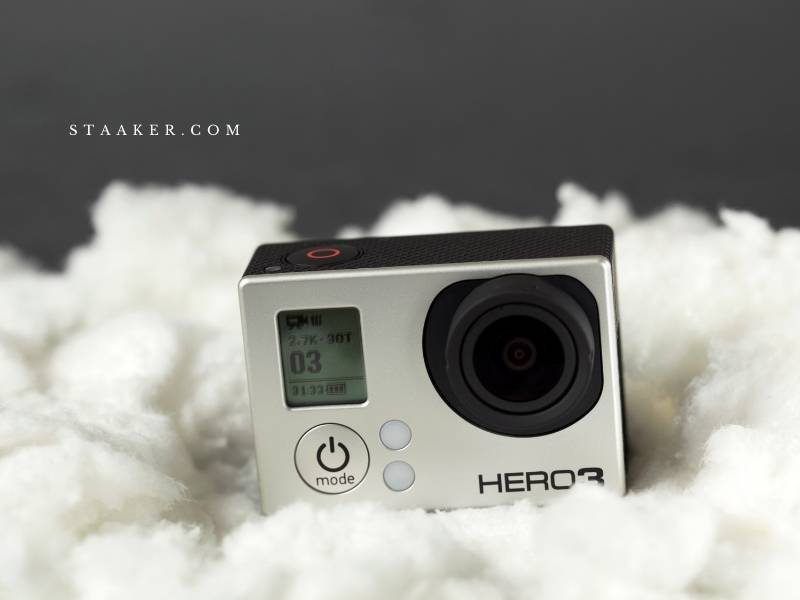 The Hero 3's built-in Wi-Fi is one of its most impressive features. You can control your Go Pro app from your smartphone or tablet to view video previews and remote controls. The action camera can be worn and mounted on gear. It is water-resistant to 197 feet, or approximately 60 meters.
Although the Hero 3 looks identical to its predecessor, the Hero 2, you'll notice that it is much thinner. The locking mechanism is also more secure. The Hero 3 doesn't have a microphone jack built-in, but you can buy a mic adapter cable separately for $20.
The Hero 3 can also capture professional-quality, ultra-wide videos in HD and professional 12MP photos at a speed of 30 frames per second. The Hero 3 is still in need of some improvement.
The Hero 3 can flip images horizontally, but the lens cannot rotate. This means that you can't adjust angles. This may not seem like a significant difference, but it is important if you want to capture every moment.
The Hero 3 offers the best mounting options of any action camera on the market. It's hard to imagine an activity that you wouldn't use the Hero 3 for. It can be not easy to navigate the sub-menus with all of the options and detail-level controls, especially if you're not tech-savvy.
The battery life is the most complained about feature by thrill-seekers. It only lasts for 88 minutes. This is far less than the 120-minute battery life of Contour+2. You might want to get spare batteries and a Battery BacPac if you plan to record longer shots.
Key Specs:
Professional 4k Cinema 12 fps / 1080p 30 fps / 960p 48 fps / 720p 60 fps and more video capture
11MP photo capture with 10 fps burst
Wi-Fi Built-In
Wi-Fi Remote Compatible (sold separately)
GoPro App Compatible (FREE)
197/ 60m Waterproof Housing*
Assorted mounts and hardware included for attaching to helmets, gear, and more
Read More: 
Best GoPro Drones 2022: Top Brands Reviewed
4k30 vs 4k60 2022: What is The Better?
The Contour+2 has seen some remarkable improvements since the original Contour+. One of the most notable improvements is the sharpening, which allows it to produce better quality images. The waterproof case comes with the Hero 3 and can be used in water depths up to 197 feet.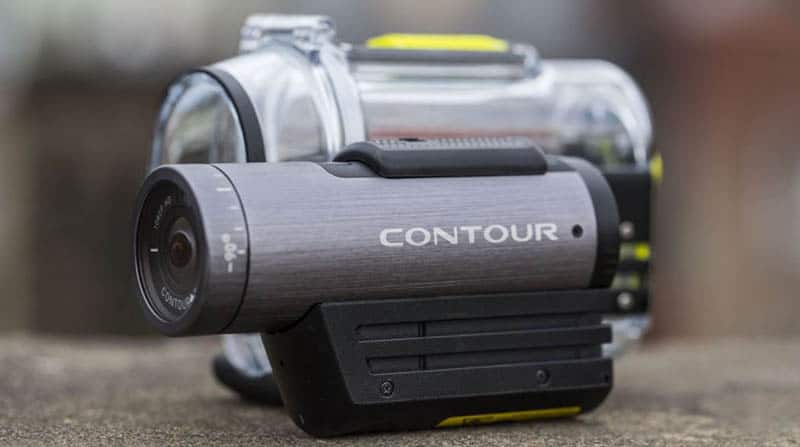 The Contour+2's sleek, simple design is one of its key features. Flip the switch to start recording. You can mount the lens at any angle, and it can rotate 360 degrees.
The only action camera on the market today has a GPS built-in, which is a huge advantage for adventurers. You can also download a variety of apps to your smartphone using Bluetooth built-in.
The Contour+2 is a great product with many impressive features. However, there are a few drawbacks. The amount might not be strong enough for extreme sports like surfing or skateboarding.
The camera's mounting system does not allow for vertical tilt adjustments. This means that you can't use the 170-degree wide-angle view when you shoot at 1080p.
This camera is also 5 1/2 pounds heavier than other models. The camera's weight makes it wobble when attached to an elastic head strap. This can adversely affect your video recording quality. The Hero 3's mic quality and color accuracy are not as good as the Hero 3.
The Hero's 120-minute battery life is shorter than the Contour +2. As we have already mentioned, the Contour +2 lasts longer at 120 minutes. Although you can purchase the BacPac Hero 3 to increase its battery life, users won't appreciate the extra weight.
Both the Hero 3 (and Contour+2) have poor audio quality. It is not capable of matching the quality of high-definition camcorders, but it is adequate. Contour GPS camera recordings have received some criticism for their sudden drop and intermittent sound.
This is the most difficult category to compare between cams. It is simple to compare numbers but ultimately, you want to see the actual results.
While both action cameras can produce high-quality videos at 1080p and 720p, respectively, you cannot expect them to be as good as a portable camcorder.
The video quality for Contour+2 and Hero 3 is decent but not exceptional. Both cameras offer clear images with very low grain, especially when used in good lighting conditions. Both cameras have similar color reproduction, but the Contour+2 appears to be more dominant in low light situations.
Key Specs:
Driver: 5.8mm dynamic driver
Frequency response: 10Hz – 22kHz
Impedance: 14 Ohm
Connection: Micro USB for charging
Bluetooth: 4.2
Battery: Rechargeable lithium-ion
Playback time: 10 hour
Weight: 18g.
Read More: 
Best Drone Gimbal 2022: Top Brands Reviewed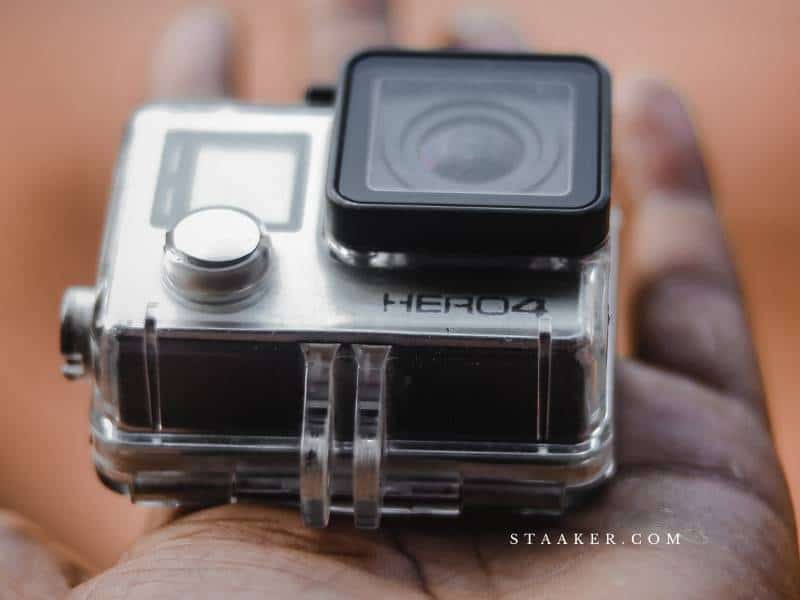 Side By Side Comparison – GoPro Hero 3 vs Contour 2
You can get a great action cam without breaking the bank, but you won't be able to afford a lot of money if you narrow down your search to these cameras.
The decision becomes difficult when Contour offers its impressive specs for a low price, while GoPro offers superior image quality and outstanding performance.
The Contour Roam Action camera is the best choice if you are on a tight budget, or you want to use it for fun with friends or attach it to your pet or baby.
The Contour Roam 2 costs less than the GoPro White and is our choice if you start with an action camera. It's also beautiful. You will impress your friends more if the Contour 2 is strapped to your side (think Terminator) than if the GoPro was used as a helmet camera (think Teletubbies).
If style were all we used to judge cameras, this blog would be more fashion-oriented than a review site. The Contour Roam 2 delivers an impressive 60fps at HD 720p. The Contour Roam 2 is waterproof and comes with a micro SDHC card (4GB) for added security. This is worth looking at!
There's more to GoPro than just its specs. The Contour is a great value, but it has a complicated settings system that can confuse novices and frustrate experienced users.
The Contour is not recommended if your budget doesn't allow for the GoPro White. It is extremely user-friendly and features an upgraded UI. It can capture 1080p 30fps video and 720p 60fps video. This makes it superior to the Contour.
The bottom line is that you should only get the Contour if your budget doesn't allow GoPro. They're both excellent cameras, so there's no loss.
Conclusion
You have just seen all things need to consider before you decide to purchase the item, both action cameras offer you great quality and good feature. Although Hero 3's battery is not too long, with us, honestly, it is no doubt superior compared to the Contour+2. You should carefully consider all details and features of each device and choose the best one for your job. We hope that our article can help you know more about contour vs GoPro.
Read More: 
Best Star Wars Drone 2022: Top Brands Reviewed
Best Drone Controller 2022: Top Brands Reviewed