The Phantom 3 is a popular drone among hobbyists and professionals alike. It's easy to see why – the Phantom 3 is packed with features that make it fun and easy to use. 
But how does it stack up against its competition? This article will pit Solo vs Phantom 3 drone to see which one comes out on top.
Solo Drone vs Phantom 3
Specifications of 3D Robotics Solo vs. DJI Phantom 3
Advanced Phantom 3 from DJI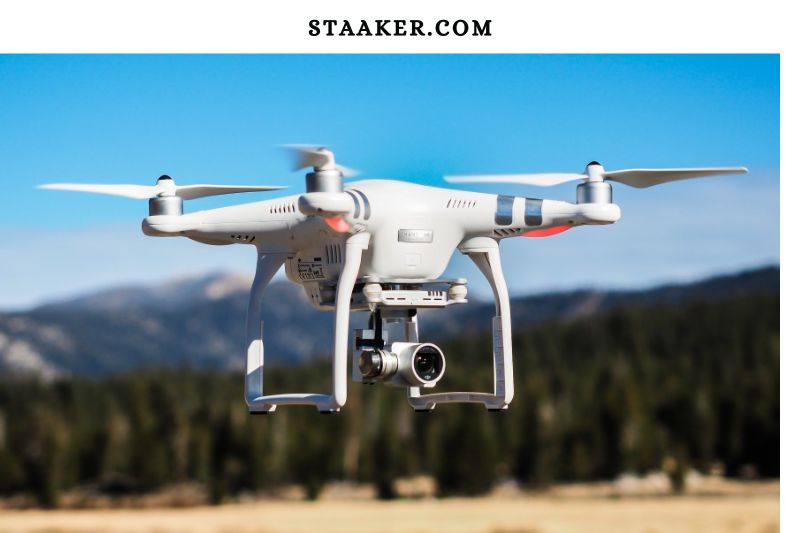 Measurements: 590 mm (diagonal size, including propellers)
1280 grams (including battery and propellers)
Battery: LiPo 4S 15.2 V 4480 mAh
A 1080p HD camera for advanced users and a 4K camera for professionals.
Time of Flight: 23 minutes
Solo 3D Robotics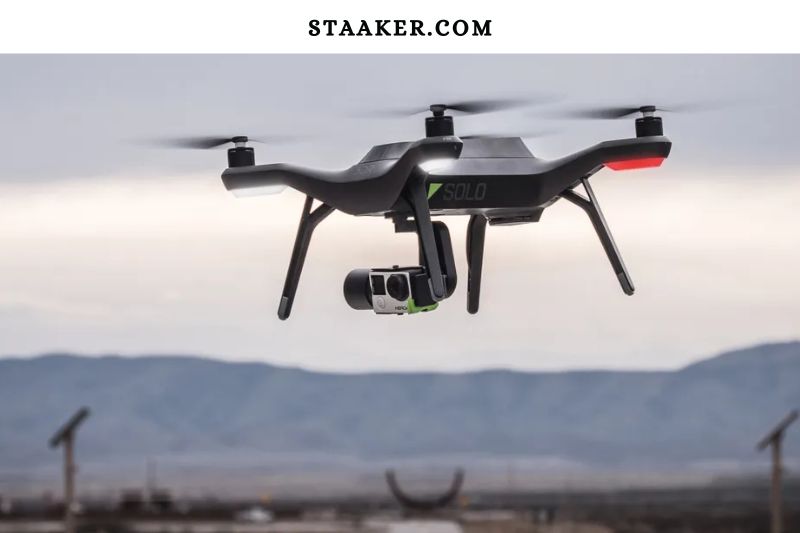 10 inches tall (25 cm) by 18 inches (46 cm) motor-to-motor
Weight: 1.5 kg (3.3 lbs) with the Solo Gimbal; 3.9 lbs (1.8 kg) with the GoPro®
Battery: LiPo 5200 mAh 14.8 V dc
Compatible with GoPro® HERO3, 3+, and 4 cameras; HERO3+ and 4 optimized.
Time of Flight: 25 minutes
Overview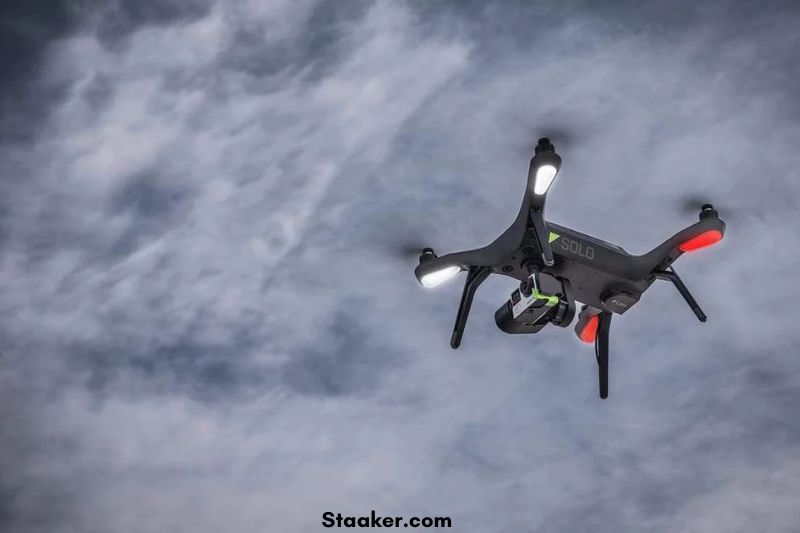 A brand-new 4K camera that can send HD footage to the controller from a distance of one mile is included with the DJI Phantom 3. It has several sensors and is generally a very dependable piece of video equipment. This drone quickly rises to the top of the rankings for aerial photography drones.
Not to be outdone, the 3DR drone Solo has a set of features that can compete with those of the Phantom 3. The bird is equipped with two 1GHz open-source processors, HD video streaming, pre-programmed flight paths, full GoPro connectivity, and many more.
Based on countless drone evaluations, we can confidently state that both products deliver on their promise to offer an enjoyable flying experience to pilots of all experience levels.
It's essential to remember that the DJI and 3DR appear to be giving in to public pressure, especially regarding appearance and features. Both new models include capabilities many pilots have been clamoring for and both appeal to more everyday users.
Build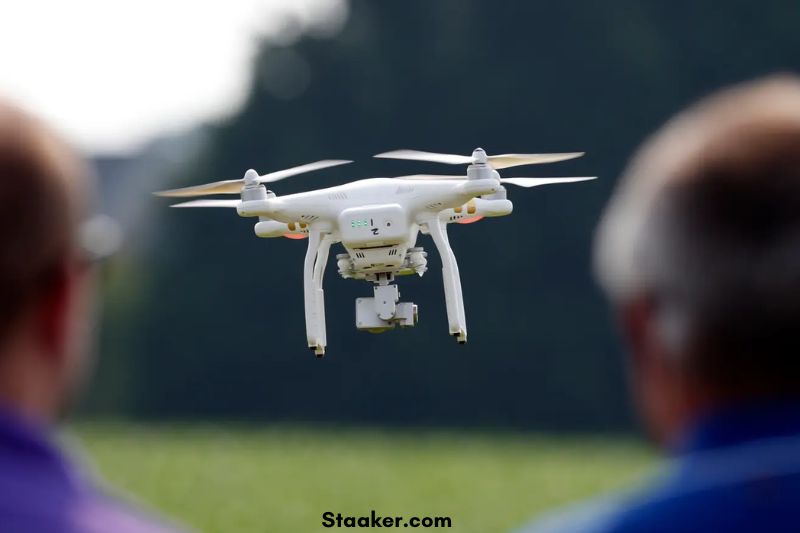 The Phantom 3 maintains DJI's recognizable Phantom body design, while the Solo has an altogether new appearance unmatched by any other 3DR drone.
Since the Phantom 3's sleek appearance is undoubtedly the most recognizable on the market, DJI made a wise choice by sticking with its distinctive and well-known white body. Plus, even if the Inspire costs more than the Phantom, DJI has already made a turn with a fresh and cutting-edge design.
The 3DR drone's new appearance is unquestionably an improvement. It has a sleeker, more durable frame and is available in black. With this departure from the style of earlier entry-level drones, 3DR gains a more aesthetically pleasing and robust model.
Controller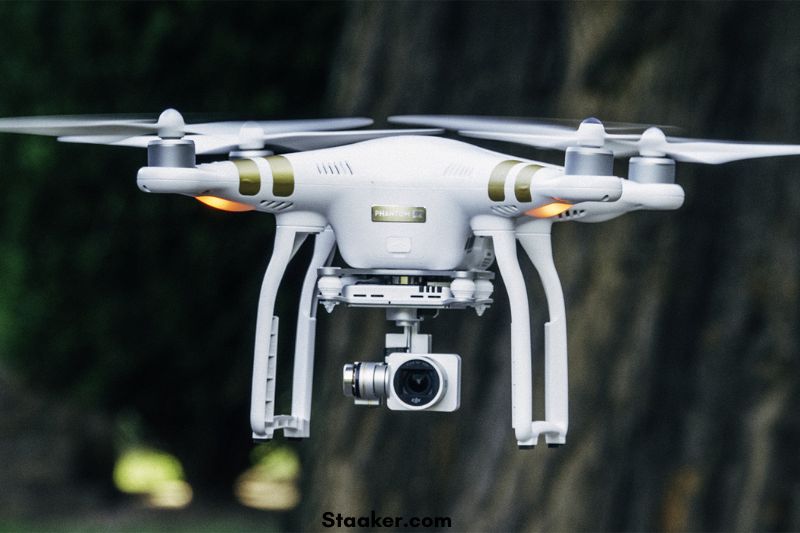 While both controllers have a fantastic design, Solo's controller is more practical because the 3DR drone camera has made significant progress in user-friendly controllers. Both controllers also include smartphone holders, but the 3DR Solo's controller's built-in computer really steals the show.
Through its HDMI port, you can even use it to stream directly to external screens.
Battery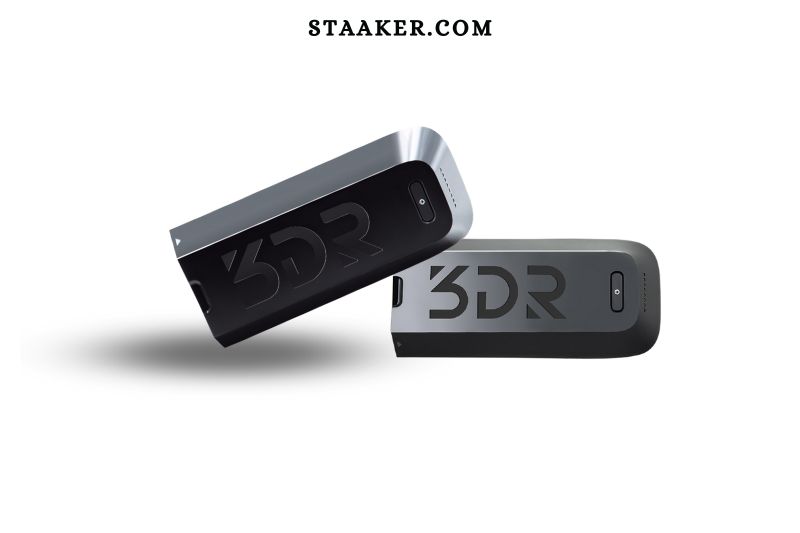 The typical flight time between the Phantom 3 and the Solo is 20 minutes, give or take a few minutes, depending on the weather and flight circumstances.
The 23-minute flight time that DJI continues to give is the same as that of earlier Phantom models. While this happens, 3DR has increased its flying time to 20 minutes with a camera or gimbal and 25 minutes without a payload.
Both birds are equipped with sophisticated battery systems that monitor battery life and alert pilots when recharging is necessary. However, the Phantom 3 Professional takes first place in this division since it includes a 100-watt charger that minimizes the time the drone must be plugged in.
Weight
The weight of the DJI Phantom 3 is about 1216 g while solo drone with Unladen: 3.3 lb / 1.5 kg With Solo Gimbal and GoPro: 4 lb / 1.8 kg
Camera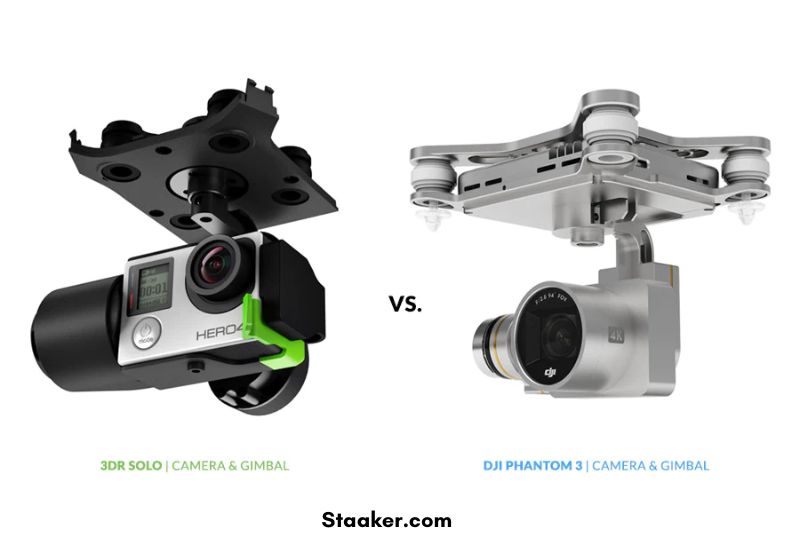 Both JDI and 3DR drones are aware that a drone's capacity to record breathtaking aerial films and images propelled drones to new heights of popularity, and both manufacturers didn't fail to capitalize on this.
The two businesses have worked hard to ensure users have a smooth, simple, enjoyable, and most importantly, easy aerial photography experience.
Both birds have 4K cameras, but the Phantom may capture the finer details better than Solo. The Phantom 3 uses the same image sensor as the Inspire 1, and its gimbal is comparable to the Phantom 2 Vision+. This makes it possible to shoot images and videos with exceptional clarity.
According to numerous quadcopter reviews, the Solo's video capture capability is currently inferior to that of the Phantom 3 or even the Phantom 2.
Since the Solo uses the GoPro Hero 4, the technical video quality is good, but stability may be an issue since shaking and cramps can be seen in recordings. Some fans even concur that Solo's promotional video has been digitally stabilized.
The Phantom 3 features a built-in gimbal that can only support the built-in camera, which is an essential point of differentiation. On the other hand, the Solo is made to work with different cameras and gimbals. The pilot will determine whether this is a benefit or a drawback.
Both drones can capture 12MP still images and 4K videos at 30 frames per second, with the Phantom 3 using the DJI camera that comes with it and the Solo using a GoPro Hero 4. Both drones offer live HD streaming to a mobile device through their apps.
Navigation
Until we get our hands on the Solo and put both birds through a series of flying tests, there isn't much we can compare between the Phantom 3 and the Solo's ability to fly.
However, based on specific drone evaluations and the launch video, some concerns about Solo's steadiness may exist. Both drones of this class have a respectable selection of flight modes available. The drones are perfect for pilots of any experience level.
The Solo can only fly for half a mile, while the Phantom 3 can fly roughly a mile. Although the Solo's top speed has not yet been determined, if the weather is favorable, it can likely fly at a speed of 16 m/s, which is as fast as the Phantom 3.
Read more: How To Fly A Drone & What Happens If You Fly A Drone Above 400 Feet?
Price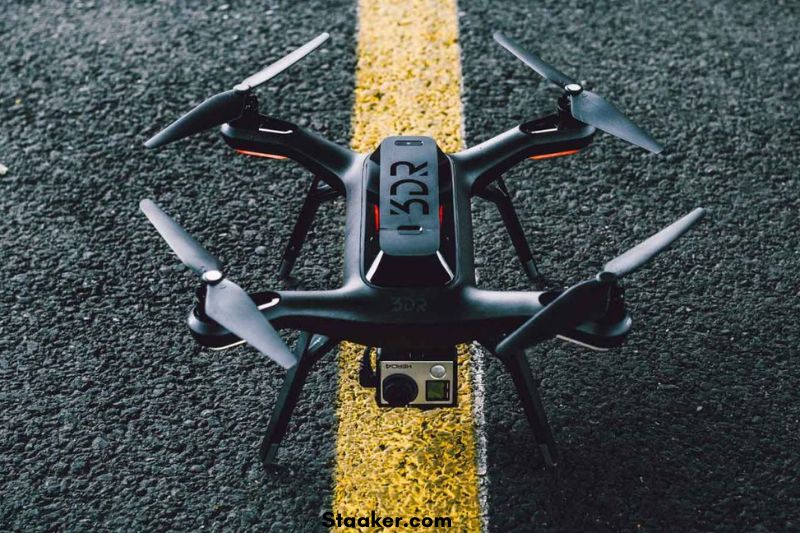 When it comes to cost, DJI easily prevails. Even the more expensive Phantom 3 Professional, costs far less than the complete Solo kit.
The Solo costs just about $1000 out of the box, and you can choose to add their gimbal or a GoPro camera.
Accordingly, if you want to have the same 4K capability as the Phantom 3, the cost will increase to near to $1900, which is still a few hundred dollars more expensive than the most expensive Phantom 3 bundle.
Future Growth Capability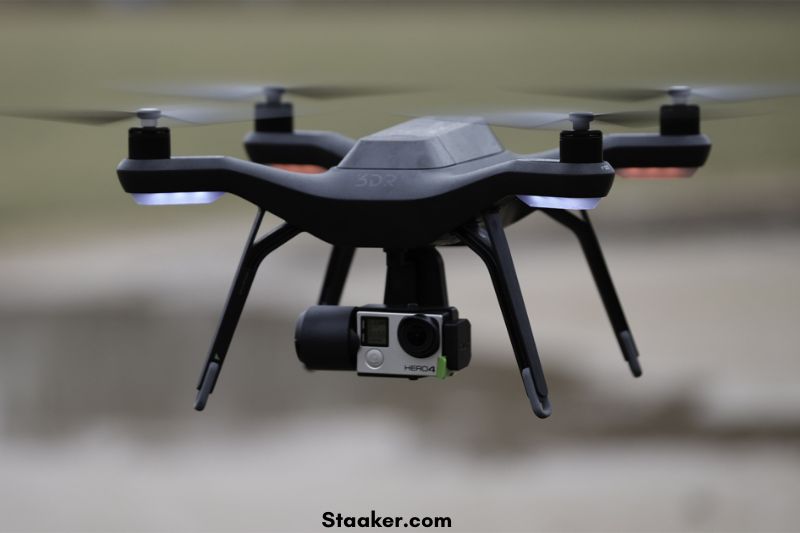 What you see is what you get with the Phantom 3. Given that it lacks any unique extension ports, the hardware won't change all that much, but the software can be modified to offer new features.
For instance, the Phantom 3 has almost all of the unique smart camera features that set the Solo apart (including waypoints and the popular follow me mode).
One of Solo's primary advantages over the Phantom 3 is that it has plenty of room for hardware expansion in the future. It includes a gimbal bay up front and an additional bay in the middle for various devices like parachutes, LED lights, lasers (perhaps optical flow), and other things.
Additionally, the battery can be updated for extended flight times, and the motors can be quickly replaced with better ones.
The fact that a lot of the software for the Solo will be open source gives it another great perk. If you're a programmer, you might be able to alter the software's capabilities to suit your needs.
Mobile App
3DR and DJI did a fantastic job creating apps that improve their drones' flying and filming experience. Both are compatible with iOS and Android. They offer a live 720p HD view, enable enhanced camera control, make it simple to share content, come with a flight simulator, let you get a live GPS view of your flight, and manage automated flight modes.
Get Your Dronecode On, Solo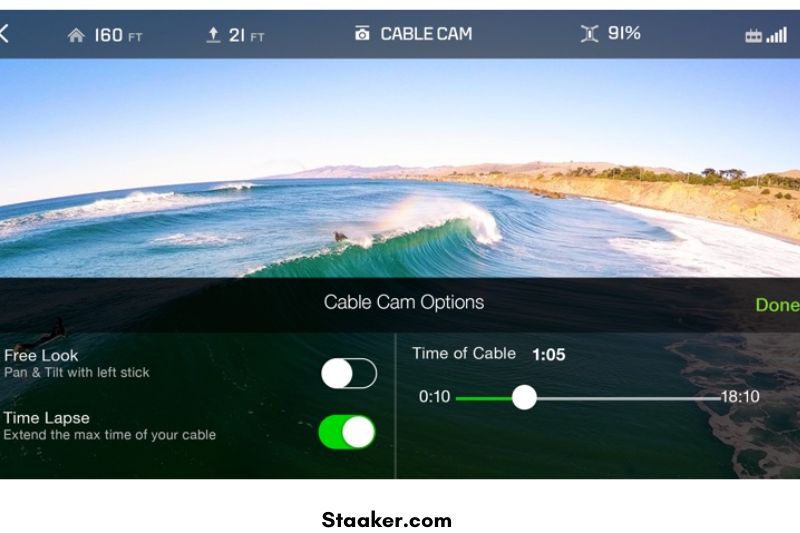 In addition to all the features that overlap, it has been reported that the Solo App is a little simpler to use out of the box, resulting in a shorter learning curve for new users. That is most likely due to its less complex display (the controller's built-in LCD screen displays most of the flying data).
The Solo App's open-source DroneKit SDK and web API, which allow users to modify the code and create new apps, will likely appeal to many drone enthusiasts the most.
The open platform, supported by the Dronecode Foundation, enables software developers and hobbyists to produce new apps that can enhance your Solo drone's flight experience on your device, add new functionality, or even completely customize your Solo shares and uploads data to the DroneKit Cloud.
This is the software component of 3DR's "Made for Solo" development program, which aims to help small businesses get off the ground while enhancing drone technology in general and Solo's capabilities in particular. This might be a compelling business philosophy that is simple to support for passionate drone supporters.
Not to mention, you can wirelessly update all of Solo's firmware using the Solo App. Compared to the Phantom 3 upgrade procedure, it is essentially automatic and allows you to start flying much more quickly.
Phantom 3: Advanced Photo Settings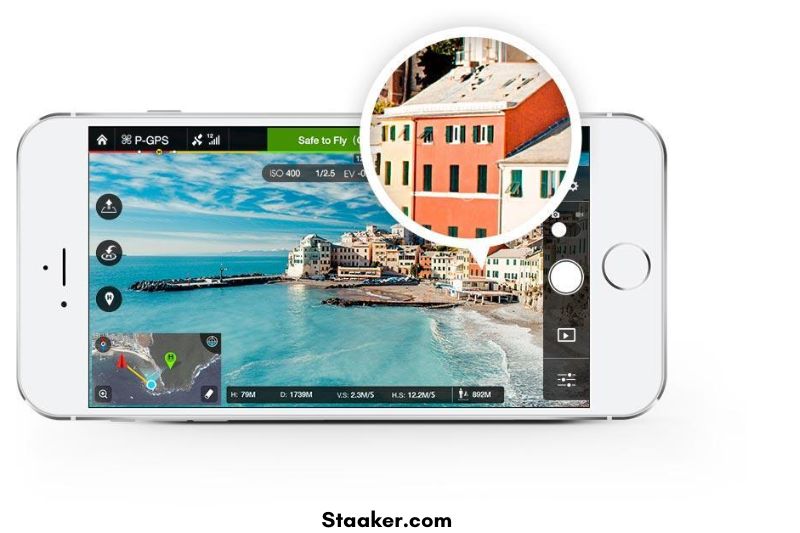 The DJI Go App's extensive selection of sophisticated camera settings is the Phantom 3's main selling point for photographers. You can adjust your camera appropriately to match the conditions while flying if you can swiftly alter ISO, resolution, and frame rate. Additionally, it's simple to webcast your flight on YouTube, wowing your devoted followers.
While DJI also permits app development via the Go App's SDK, it restricts you to only developing new mobile apps rather than opening up the complete flight system.
Read more: Best Drone Apps For Android & IOS
Customer Support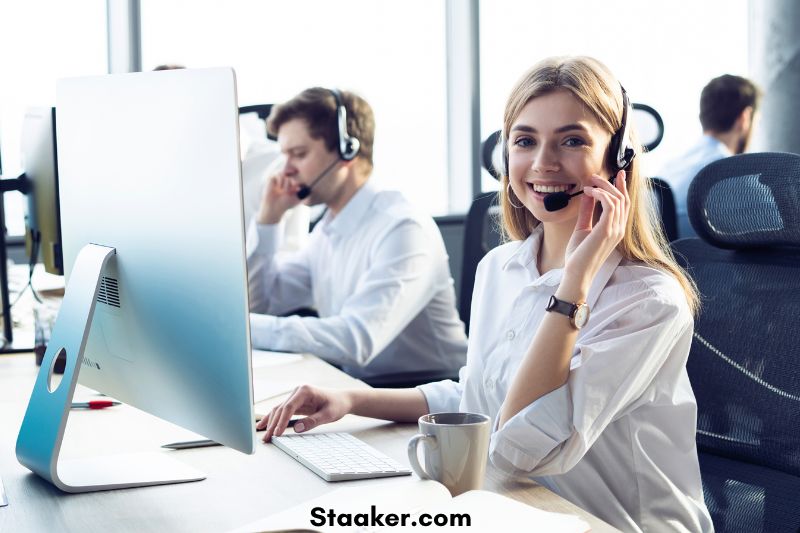 Since there is a lot of debate surrounding this topic and since I have personally never had a negative experience with DJI or 3D Robotics, I won't go into detail. Although DJI and 3D Robotics offer warranties on their devices, 3D Robotics has consistently provided superior customer service.
In the past few months, I have engaged with DJI's customer support and had no problems. When you crash, both models will ultimately have spare components available once orders are filled.
In addition, I want to draw attention to the fly-away warranty that 3DR offers. This implies that if solo drone 3DR looks at the software and determines that a flight computer malfunction brought on the crash or fly-away, they will replace your Solo and camera.
3DR is taking this action since they know that some consumers have had 3dr solo drones fly away, making them afraid to buy another one. I'd estimate that pilot mistake accounts for 90% of drone flyaways, yet it doesn't stop consumers from believing that a fly-away warranty will always protect them.
In any event, I have to add that I appreciate the efforts 3DR is making to support its goods.
Other comparisons you can check out:
Conclusion
There are key differences between the Solo drone and the Phantom 3 drone. The Solo is a single-rotor drone, while the Phantom 3 has four rotors. The Solo is also equipped with smart flight modes that allow it to fly itself, while the Phantom 3 does not have this feature. Finally, the Solo has a higher top speed and longer flight time than the Phantom 3. So, it depends on what you're looking for.