The best drone app is one that gives you the ability to control your drone and its camera from your smartphone or tablet. Several apps on the market offer this functionality, but not all of them are created equal. 
Some apps are more user-friendly than others, and some offer more features than others. The best drone app is the one that best meets your needs and preferences.
Best Drone App For Android And IOS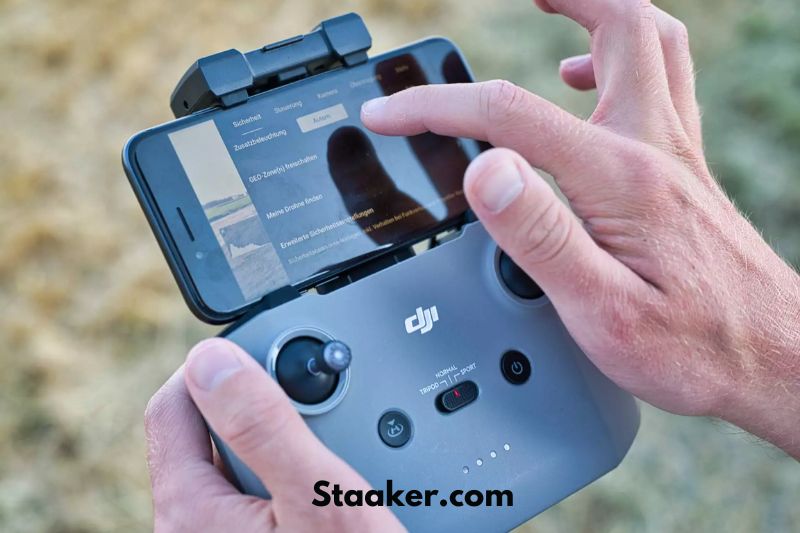 Google Earth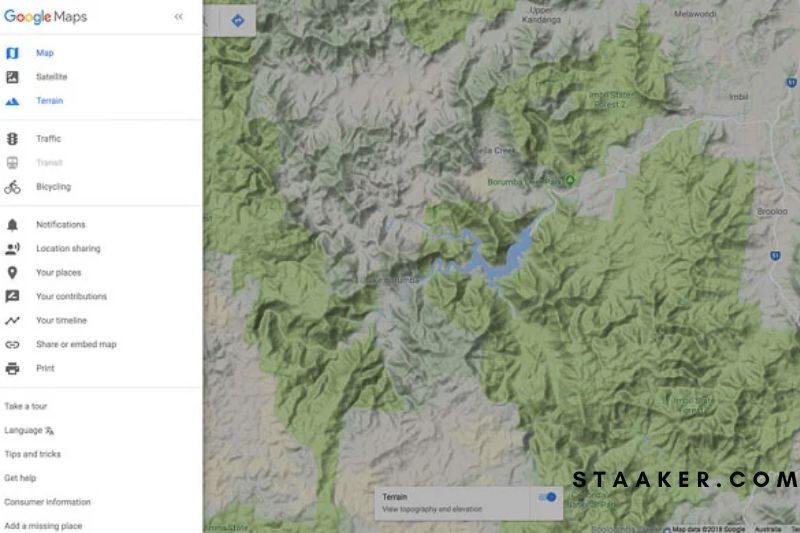 You already know that the first thing you must do when flying a drone finds a suitable place. Many drone-specific mapping apps can help you find best places to fly. You can fly in safe areas, but you should also look at Google Earth for exceptional flying locations.
Google Earth is available for free on your mobile device and also online.
Airmap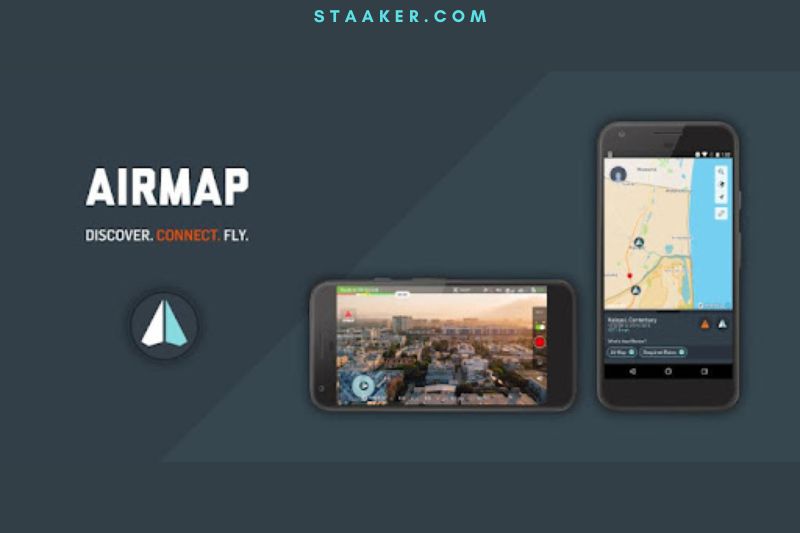 Airmap is one tool that can do much more than help you map potential flight locations or keep track of your flight. Airmap, which has the backing of companies such as Qualcomm and drone players like Yuneec, is quickly becoming the standard for commercial drone flight.
Do not let their commercial drone mapping, geofencing, and flight log tools scare you. You can still benefit from their real-time traffic alerts via their mobile app.
Airpmap is one of the few apps that allows you to obtain airspace authorization for hobby flights.
Airmap now allows you to control your drone from within the app! Airmap can be your remote control for a limited number of DJI drones. Airmap will soon join our list of DJI GO 4 app alternatives.
September 2018 Update: Airmap added insurance to their software and made it available via SDK for the DroneCode community.
B4UFly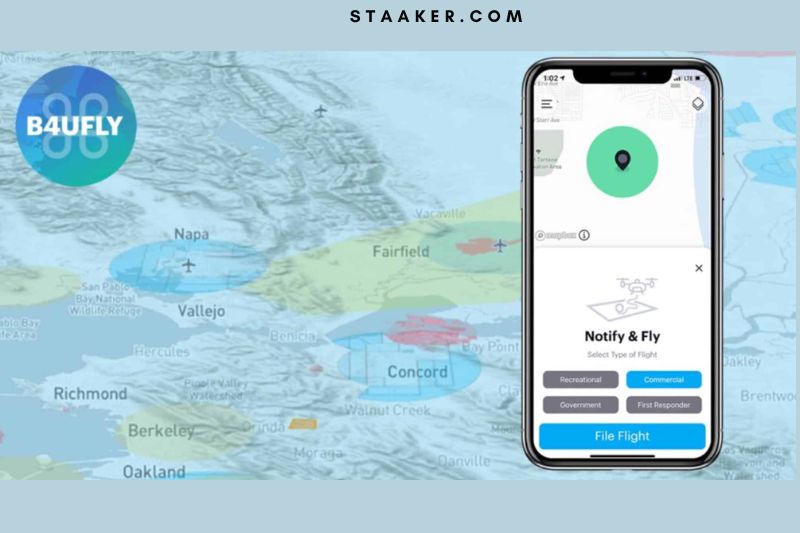 Let's simplify this: the FAA enforces drone laws in America. This app tells you where you can fly and when. You could go on, but B4UFly can sometimes be a bit too strict, telling you not to fly in certain places. The app displays the 5-mile radius for each airport.
US Topo Maps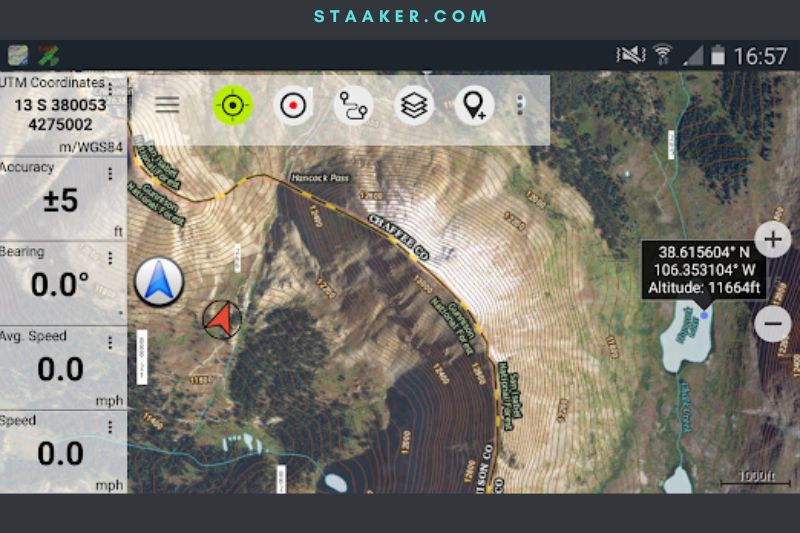 This app is great for camping and hiking. I have had it for years. It saved me once from getting lost in the bush. Download maps for offline use and many other features. I only recently came across the many map layers available and discovered US Sectional Charts. You can easily see exactly where you're flying with US Topo Maps.
I've been using the free US Topo Maps Pro version, but it's time for me to upgrade to US Topo Maps Pro. It costs about $11.99 for Android.
You can find similar apps on iOS, but they are not identical. Are you not a resident of the US? ATLOGIS Geoinformatics GmbH & Co. KG offers an app that covers more than 12 countries and regions worldwide.
Hover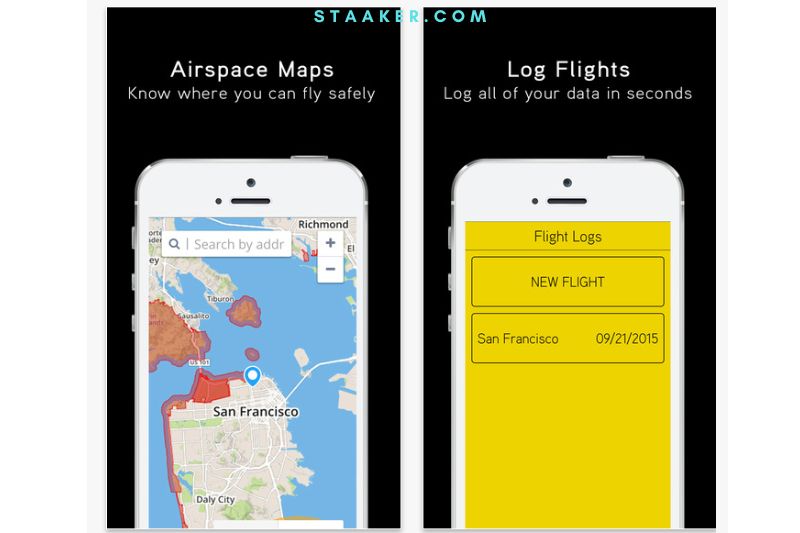 Hover is a great app that provides location awareness and mapping information, and weather information. Hover will tell you whether it is safe to fly. Hover takes visibility, wind, and location into account. However, if you only have one drone app, Hover is a good choice.
DroneDeploy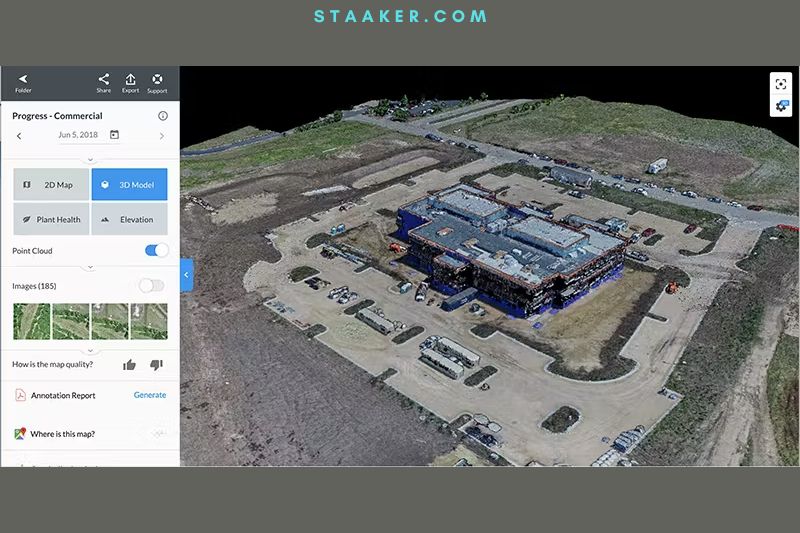 Next is an app we were reluctant to include at first. Although we had intended to create a list that didn't focus on one drone vendor, the truth is that DJI is such an important player that this app was too cool not to include.
DroneDeploy is an alternative controller that can be used with almost any DJI drone, including the Phantom 3 or newer. DroneDeploy allows you to plan your flight and control your drone autonomously.
You can choose a route and have your drone fly it. The app also allows you to control the camera exposure and other features.
UAV Forecast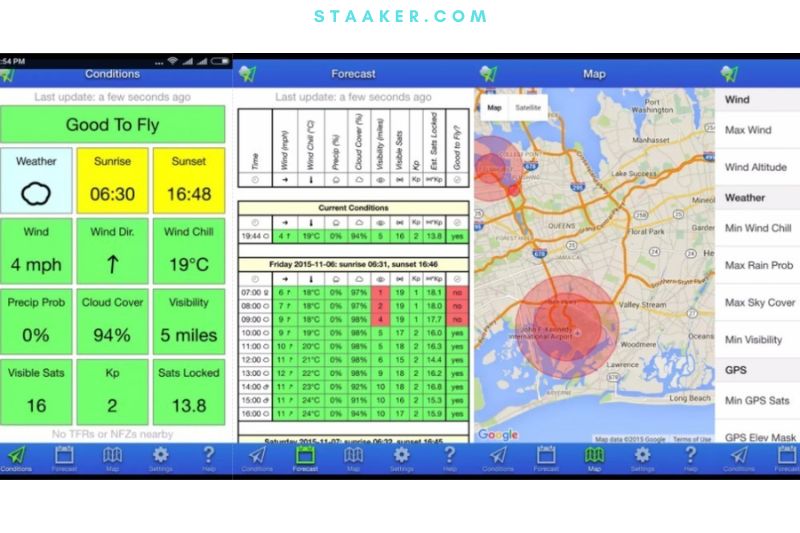 UAV Forecast focuses almost exclusively on the weather. It provides detailed wind and weather information that will help you determine if it is safe to fly. The app will quickly determine if it is safe to fly today by simply asking you about your drone's parameters.
You can access various information about piloting, such as wind speed, direction, wind chill, temperature, cloud cover and visibility.
UAV Forecast is not to be outdone, as it also offers mapping with no-fly zones. It's a great app for weather forecasting.
Kittyhawk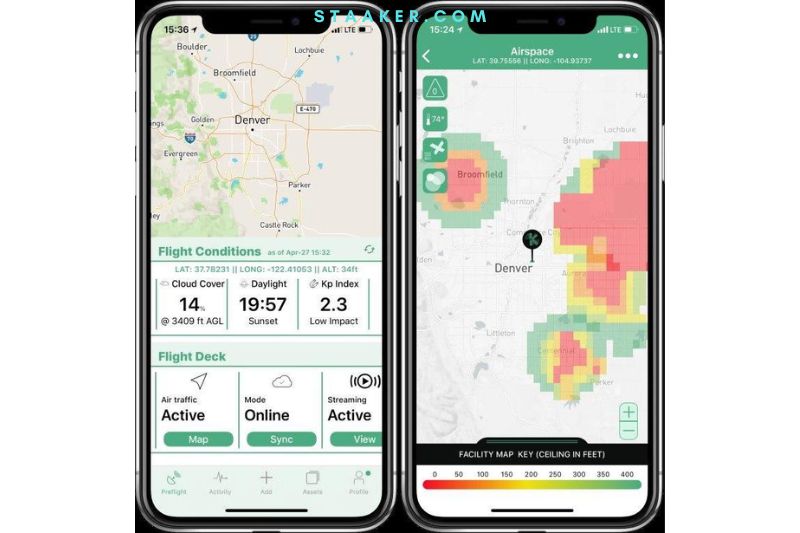 Here are some examples: apps that track drones and keep flight logs. Kittyhawk: Drone Operations is a robust platform that includes everything from pre-flight checks to post-flight analysis.
Update: KittyHawk now allows you to obtain airspace authorization for hobby flights.
Kittyhawk is a platform and app that will get you in the air.
Pix4D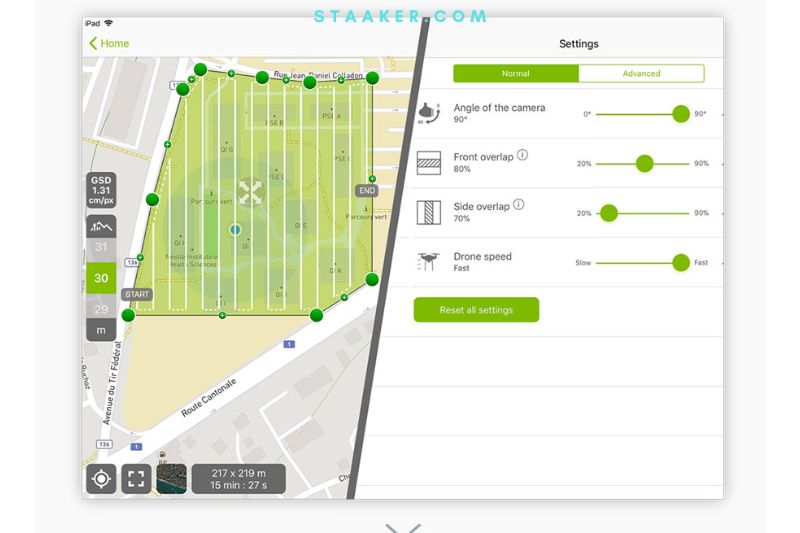 Beware! Although the app is free, the software behind it costs money. Pix4D can be used to map your drone's 3D terrain. Pix4D is similar to DroneDeploy. It allows you to program flight procedures for many drones (not just DJI) and then captures imaging data to produce advanced 2D or 3D output.
Although you will need to have some very expensive software installed on your computer to get the best out of this, the output is impressive – at least from a commercial or business 3D mapping perspective.
It is possible that you have used Pix4D but have not known about it. Manufacturers use Pix4D like Yuneec to build their core apps. Pix4D will win our award today for best drone app in the next 2 years.
Sun Surveyor (Sun & Moon)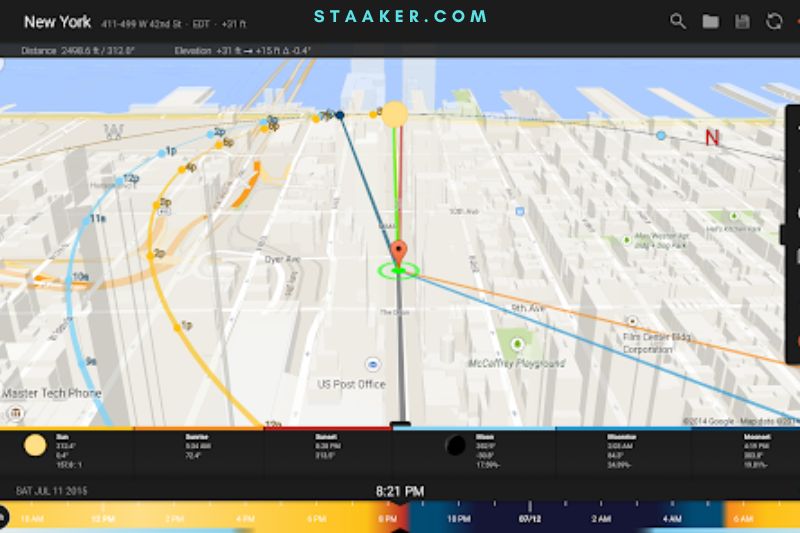 I won't go into detail if you have ever been outside. Drone photography is a way to manage sunlight. Outdoor photography is almost exclusively about managing sunlight.
Sun Surveyor makes it easy to know exactly where the sun and moon are instead of guessing. Only a few clicks away are the perfect sun- or moon position.
Verifly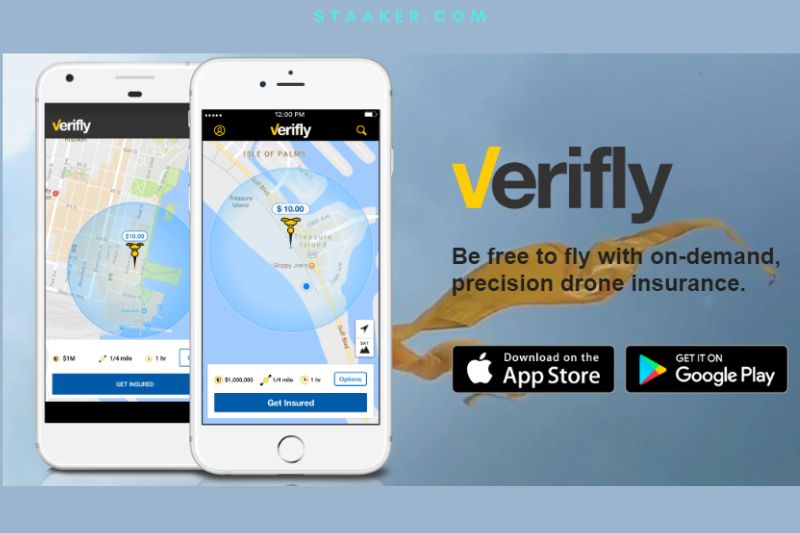 Insurance. Insurance is integral to modern-day living, whether you love it or not. Verifly offers insurance on demand, not like your house or car insurance. You pay a monthly premium. It's simple.
Your flights, especially commercial ones, are too scattered or unpredictable to be able to take out full-time insurance. Verifly lets you log your start and end times. Then you only pay what you use. It costs around $10/hr.
Special Consideration
Best App For Dji Drones: Litchi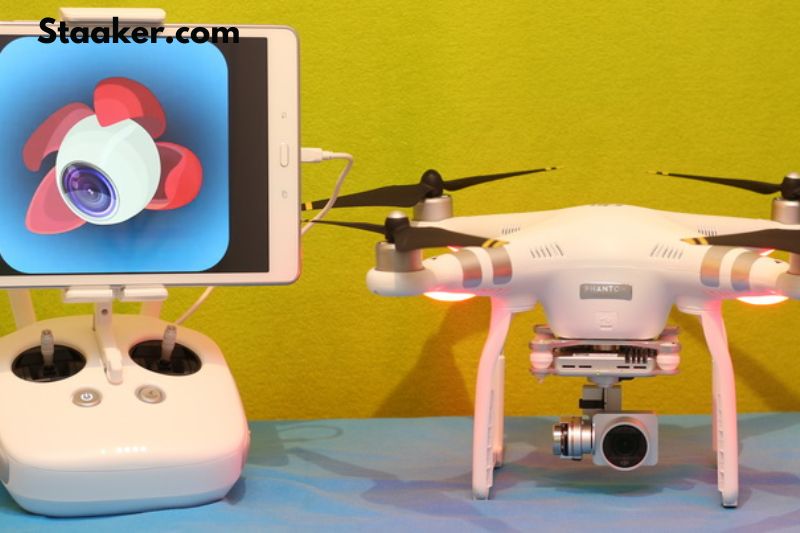 You all know that to fly your DJI drones, you will need the official DJI GO / DJI GO 4 App. Wrong! Litchi is the best app to control your DJI Mavic Pro and DJI Spark drones. Although the app's name is lengthy, it explains most of its functions.
Litchi for DJI Phantom / Inspire/ Spark is robust and has the same user interface as DJI apps.
Litchi is a great option if DJI has your back.
Litchi's waypoint flights and VR/FPV functionality attracted me the most. The app's $24.99 price tag is a great deal, as you can access many amazing features and functions.
Although I have only flown one flight with Litchi and DJI Spark, I will update this recommendation. Litchi provided me with access to the app to test.
https://www.canva.com/design/DAFEkx27Mi4/U8ttItHeqYKHM-Sllxq0nw/edit?utm_content=DAFEkx27Mi4&utm_campaign=designshare&utm_medium=link2&utm_source=sharebutton
Best App For DJI Phantom 3 and  Phantom 3 Pro
DJI GO is a vital tool for drone operators who use DJI drones. The drone app gives you all the information you need about your aircraft, the weather, and more. The app even includes a Google Map that uses satellites to map the terrain.
These are just a few of the features that DJI GO has. This drone app's main purpose is to give you clear images through the drone's camera. It is responsible for real-time video transmission.
You can also use intelligent flight modes, adjust the camera settings, and many other important features. Among all drone apps, the DJI GO app is the most data-intensive.
You should research the best tablets and smartphones to use with the DJI GO application. This list includes compatible smartphones and tablets to help you choose the one that suits your needs and budget.
DJI CrystalSky is a reliable and powerful data processor that I have experienced flying drones with DJI GO App.
Best Apps For Drone Pilots: Airmap
This is a must-have tool for any drone pilot. AirMap is the perfect tool for any drone photographer, commercial or not.
The app's more advanced features include flight logging, geofencing, and drone mapping. The app's location-based flight restriction information is essential even if you don't have a drone.
AirMap provides information on UAV laws in more than 20 countries. This information is particularly useful for drone photographers who love to travel.
Best Drone App For Airspace: US Topo Maps
This app is great for camping and hiking. I have had it for years. It saved me once from getting lost in the bush. Download maps for offline use and many other features. I only recently came across the many map layers available and discovered US Sectional Charts. You can easily see exactly where you're flying with US Topo Maps.
Best Drone Weather App: UAV Forecast
UAV Forecast is a drone app that provides more information about the weather. This app provides all the information a drone pilot needs about the weather.
Enter the details about your drone, and UAV Forecast will inform you if it is safe to fly.
You can see information about wind speed, direction and temperature. You will need to know cloud cover, visibility, and the likelihood of rain.
Read more: How To Fly A Drone
FAQs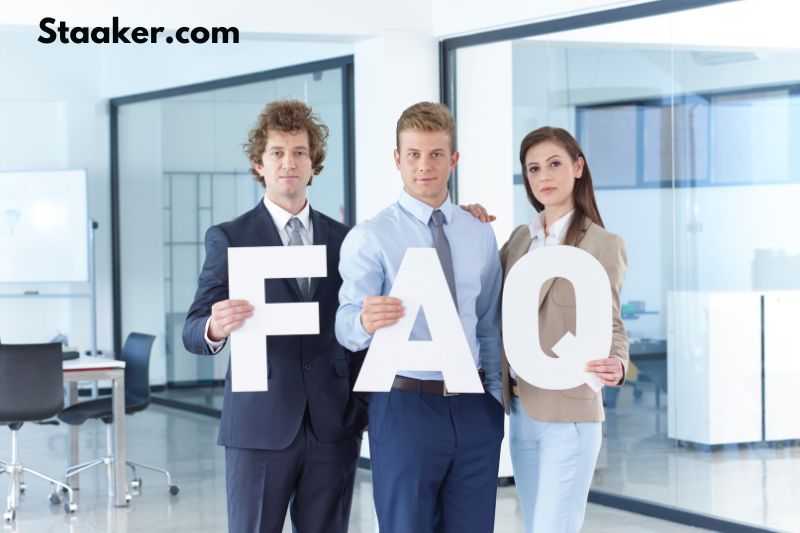 1. What is the best app for Tello drone?
Tello App can experience more flight modes of Tello, with a real-time image-transmission interface and camera and video-recording functions, which can easily experience the fun of aerial photography. Tello App can set parameters, calibrate and upgrade firmware.
2. Which drone camera app is best?
Tesla Field Recorder
DJI Go
B4UFly
Forecast for UAVs
PhotoPills
Google Maps.
3. Which app is the best for drone fly zones and other purposes?
AirMap is the global leader in providing unmanned aircraft and drone services with aeronautical data. AirMap allows you to keep situational awareness, obtain digital authorization, receive traffic alerts, and more.
4. What app is used for Holy Stone HS720e?
The Ophelia Go app is a new and revolutionary way to stay connected with your loved ones. With this app, you can easily share photos, videos, and messages with your family and friends without ever having to worry about losing your connection.
5. B4ufly vs Airmap vs Kittyhawk?
Each of these apps has its strengths and weaknesses, so it is essential to choose the best one for your needs.
B4ufly is a user-friendly app that allows you to control your drone easily. Airmap is a more comprehensive app that offers map tracking and flight planning capabilities. Kittyhawk is a top-rated app that offers many features, including camera control and flight planning.
Conclusion
There are many drone apps on the market, but only a few offer a truly intuitive and user-friendly experience. The best drone app will offer a variety of features, including the ability to control the drone's camera, create flight paths, and receive real-time feedback on the drone's performance.
Finding an app that meets your specific needs and preferences is essential, and choosing the best drone app can be daunting. However, with a bit of research, it is possible to find the perfect app for your needs.