The Phantom 3 Standard Drone is one of the most popular drones on the market. It is easy to use and comes with a great camera. The drone is very stable and can take great video and photos.
Phantom 3 standard drone review will show you why this drone is one of the best options on the market.
Overview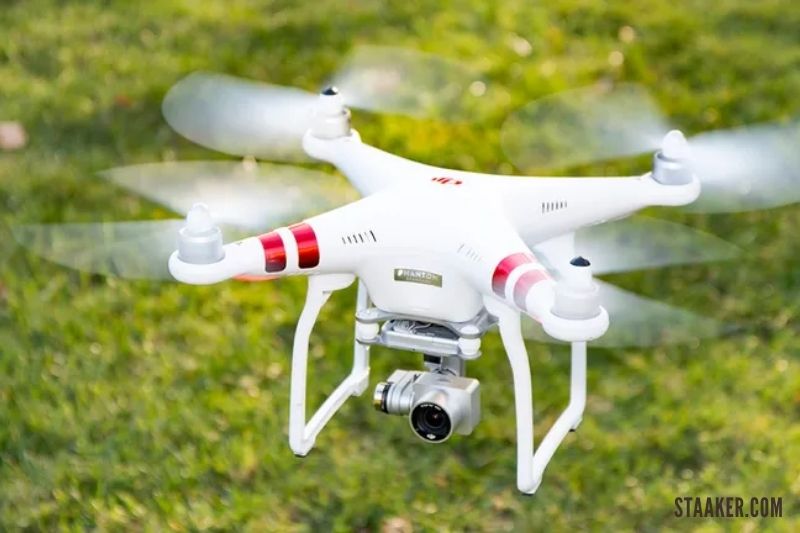 The good
The DJI Phantom 3 Standard is a ready-to-fly quadcopter with a built-in camera that captures good 2.7K-resolution video that's very stable thanks to an excellent integrated three-axis gimbal. It has the Intelligent Flight Modes found on the company's higher-end models.
The bad
The camera can't be removed or upgraded; landing gear doesn't collapse and isn't easily removed for travel.
The bottom line
For its sale price, the DJI Phantom 3 standard quadcopter is the best beginner quadcopter you will find for the money. If and when the price jumps back to its original about $700-800, the Standard will be a much tougher sell against DJI's other excellent models and the mounting competition.
At DJI Phantom 3 standard drone price, the Standard is tough to beat. You might be able to find a quadcopter with similar features from someone else, but it won't be as polished a product — from unboxing to flight — as the Phantom 3 Standard.
Phantom 3 Standard Features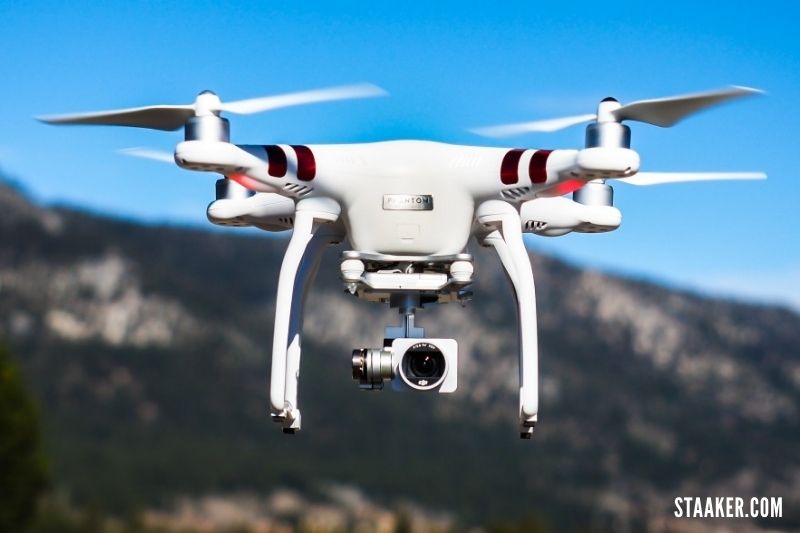 That said, the Standard is the entry-level model, and as such, it has fewer features. For starters, it lacks the Visual Positioning System that the other Phantom 3s have that would have let you more easily fly it indoors without GPS.
Similarly, the Standard uses only GPS for positioning outdoors, while the Professional and Advanced use GPS and GLONASS, a secondary satellite system for faster and more accurate positioning provided by GPS alone.
The biggest difference is its controller, though. The one that comes with the Advanced and Professional models features DJI's Lightbridge technology for better video image transmission between the sky and ground and has a range of up to 5 kilometers (3.1 miles).
In place of Lightbridge, the Standard's controller uses a 2.4GHz wifi range extender for transmitting the live view from the Standard to a mobile device, so the potential for a delay or loss of signal in the video downlink is greater. The transmission range is reduced to 1,000 meters (0.62 miles). The remote controller operates on a 5.8GHz frequency.
Also, the higher-end controller has camera controls like buttons for starting and stopping recordings or taking snapshots, in addition to two that are programmable.
The Standard's controller is limited to an adjustment wheel for tilting the camera up and down, with all other camera settings and controls handled via DJI's Go app for iOS and Android. There's also no discrete Return-to-Home button; one of the controller's switches can be used instead. (Here's where you can see the full feature breakdown by model.)
The Standard's camera uses a similar distortion-free, 94-degree, wide-angle f2.8 lens to the Pro and Advanced, but it has a maximum recording resolution of 2.7K HD video at 30 frames per second. That's the same maximum resolution as the Advanced. However, that model can also do 1080p at 60fps; the Standard taps out at 1080p at 30fps.
The Standard can snap 12-megapixel photos in both Adobe DNG raw and JPEG formats. The Go app also lets you manually change shutter speed, exposure compensation and ISO, and you can set it to do burst shooting, exposure bracketing and time-lapse photography.
BATTERY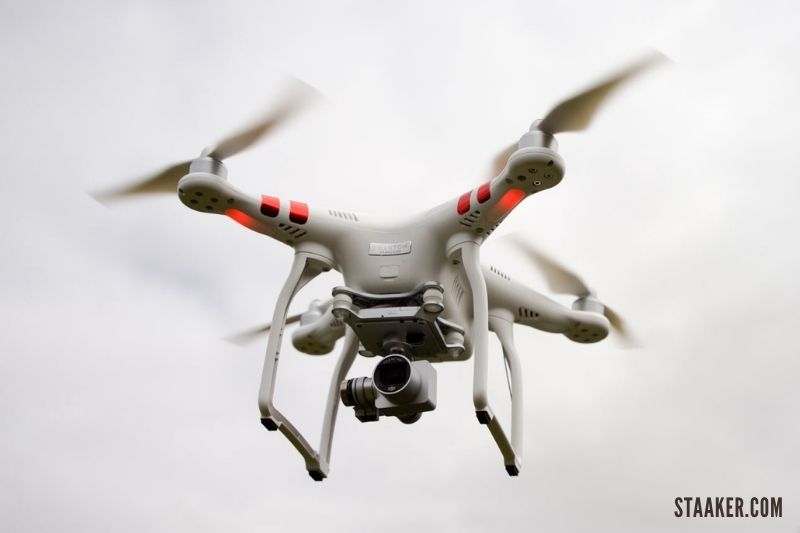 The Standard uses Phantom 3 Intelligent Flight Batteries, which allow you to check the health of its cells via the Go app. This also means older batteries won't work. DJI claims flight times top out at 25 minutes.
In my tests, the quadcopter lasted 22 minutes, mixing hovering and flying in light wind and factoring in time for takeoff and landing (which can be done automatically through the Go app). That's about average for this quadcopter class, and more aggressive flying or high winds will cut into that flight time.
To help you make the most of that time, the Standard has DJI's Intelligent Flight features, including waypoint navigation, point of interest (POI) flight planning, and a Follow Me function.
Waypoint navigation lets you set up a multipoint path for the drone Phantom to follow while you control the camera. At the same time, POI flight planning allows you to autonomously fly a circle around a subject, keeping it centered. Follow Me sets the drone to track your movement based on your orientation when holding the remote controller.
The modes are accessed by flipping the S1 switch on the controller's right side. You have to do it once you're in the air, so you'll have to be somewhat quick about setting up your shot as you'll be cutting into your overall flight time.
DJI Go App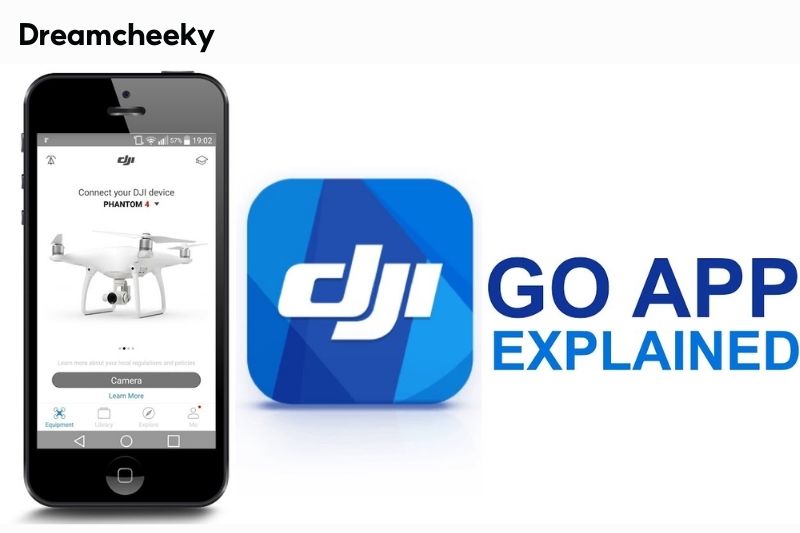 The DJI Go App is easy to use and gives you everything you need to control the camera and change flight settings, all from your mobile device.
This Pilot App is free and is updated regularly. It has so many new features and camera settings. Here are just a few of the features within the DJI Go app;
Video Editing Software: Assists you in compiling your best footage in seconds.
Live Streaming: Send YouTube a live stream of your flying in real-time.
Live Map: This allows you to track your Phantom 3 everywhere.
Easy to use: The DJI Go app is intuitive and simple to understand. You have complete control at your fingertips.
Complete camera control: All the camera modes and settings to photograph and film in any environment, condition or event.
Automatic Flight Logs: This allows you to review all past flights, giving time, duration and a preview of the photos and videos you took.
Advanced Flight Recorder:  This system constantly records data from your Phantom 3's internal mechanisms, which can be easily shared with the DJI support team if you have any questions or issues.
Interactive Flight Simulator: You can practice flying your Phantom 3 and become a real professional pilot without going anywhere. The flight simulator gives you an almost real-life experience of flying your Phantom 3 and using the remote controller.
Flight Replay: This allows you to playback your flights in full. This playback includes the recorded map,  flight telemetry and commands.
DJI Phantom 3 Standard Photo Quality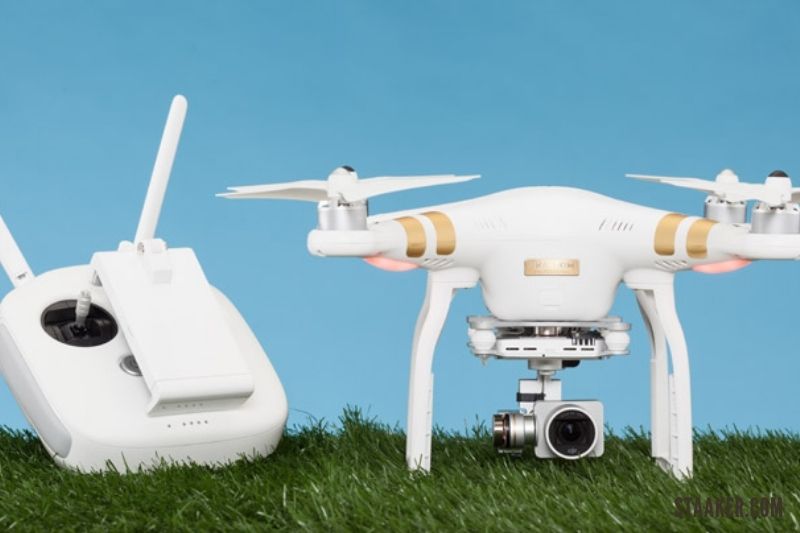 All four versions of the Phantom 3 use similar cameras but offer different maximum video resolution, frame rates, and bit rates. The Standard records footage at 2.7K (1520p) resolution at 30fps or 24fps with a 40Mbps bit rate.
The Standard tops out at 48fps when shooting at 1080p but can shoot at 50fps or 60fps at 720p. All Standard lower frame rates—24fps, 25fps, and 30fps—are supported for those resolutions.
I shot my test footage at 30fps at 2.7K resolution to see just how much detail the camera can resolve, but some options at lower resolutions are intriguing.
If you capture footage at 1080p48, for example, you can slow it down to play back at 24fps, which delivers a half-speed slow-motion effect with the cinematic look that 24fps footage provides.
Overall, I found the 2.7K footage pretty good but not the best video I've seen from a drone camera. It's not as crisp as the 4K video captured by the Phantom 3 Professional—in terms of pure pixel count, 2.7K footage captures 4 megapixels of data in every frame, about half that of 4K footage.
And I noticed that the 40Mbps bit rate took a slight toll; there's some evidence of compression artifacts in the dense foliage covering the wetlands where I shot my initial test footage. I took some videos with the Phantom 3 Professional at the same location (albeit on a different day and with sunlight that was a bit less harsh), and the video was stronger in quality, although not without issue.
Shooting dense greenery from the air is a stressful test for a video compression algorithm. The footage I shot with the Standard was quite good.
Houses, streets, and cars are crisp, and while there are certain trees in my footage, they don't overwhelm the frame and fare much better than the older Vision+ in terms of detail. Shooting straight into the sun creates a bit of a halo flare around the star itself, but you don't get a serious lens flare until you move the camera so that the sun is hitting it from an angle.
The lens is a fairly wide-angle design, covering a 94-degree field of view—roughly equal to a 20mm lens on a full-frame camera. Its aperture is fixed at f/2.8, and its focus is also fixed so that anything beyond a few inches away is crisp.
It's free of the fish-eye distortion that some drones show, but it does stretch objects at the edges of the frame a bit, which can be evident when capturing shots with the Phantom rotating about its axis. Propellers are visible at the top of the frame when moving forward at full speed, but easing back on the throttle just a little bit keeps them out of view.
One thing I really love about the Phantom 3 Professional is the ability to dial in exposure compensation via a control wheel on the remote. A quick turn can brighten or darken a scene on the fly, which is a boon for recording video around sunrise or sunset.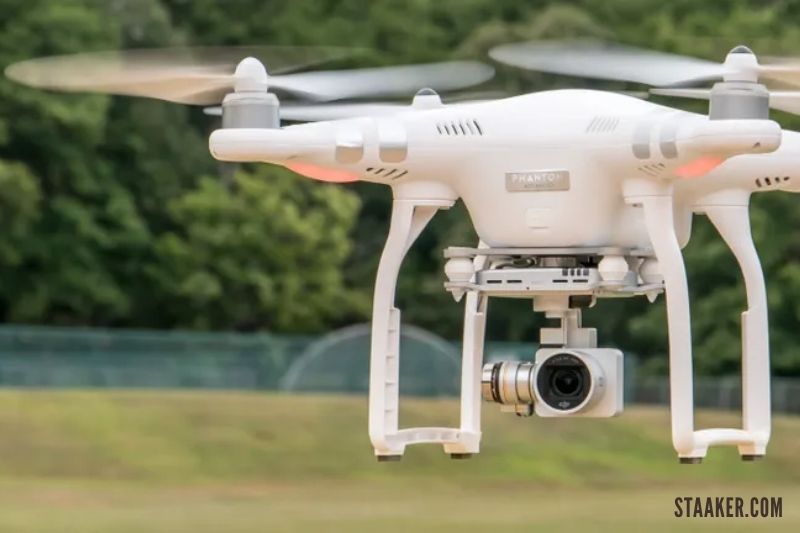 You can adjust EV with the Standard, but there's no wheel on the remote to do so. Instead, you'll need to adjust it via the app. Unfortunately, the control that allows you to do this, a series of sliders marked with a P in the bottom right corner, needs to be activated before you start recording.
It's not a big deal if you know that you'll want to adjust exposure before you start recording your flight, but if you're working in automatic exposure mode and want to dial in an adjustment, you'll need to stop the clip, launch the control panel, and start recording again.
The major downside to simply leaving this active all the time is that the app doesn't show flight data—if you're exerting manual control over video, you won't have real-time status on altitude, distance, or airspeed.
Full manual control is also an option from this menu. You can adjust the ISO and shutter speed to get the exposure you want. Another plus in terms of video over Phantom 2 models is the ability to change the color output.
A flat color profile, Log, is available if you want to have the most room to color grade footage, and there's a Normal setting for videographers who don't want to do a lot of fine-tuning. There are also a number of Instagram-like filters: Vivid, B&W, Art, Film, Beach, Dream, Classic, and Nostalgia.
Image quality is on par with the Phantom 3 Professional and Advanced. The 1/2.3-inch sensor captures 12-megapixel JPG or Raw DNG images at a 4:3 aspect ratio.
Image quality is similar to a point-and-shoot camera with Raw support. I'm always happy to see Raw capture as an option, as it allows you to fine-tune color and exposure in Lightroom CC ($709.00 at DJI)(Opens in a new window) or another Raw developer to suit your tastes.
If you're less serious about video editing, you can cut together short clips using the DJI Go app. It's an easy interface and automatically adds music to the silent footage you've captured.
If you use the video from the Live View feed that's buffered from your phone, you'll have to live with low-quality footage, but you can copy footage from the Phantom's memory card to the app to edit in full quality.
Desktop editing software isn't included, but you can cut together clips in Windows Movie Maker, iMovie, Adobe Premiere Pro, or Apple Final Cut Pro, depending on your level of editing experience.
FAQs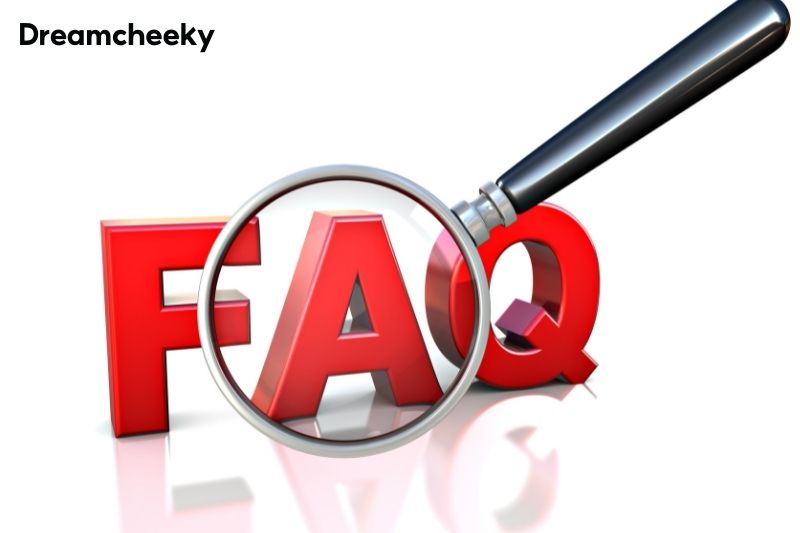 How do I fly my Phantom 3?
Make sure and charge your cell phone. All three of those things are going to be necessary to fly your DJI Phantom standard 3,
How to connect phantom 3 standards to iphone?
Go into your iPhone's wifi settings and select the Phantom II at the bottom part. It will be detected as an Airplay Speaker. 2. Follow the steps on the screen. Your Phantom II will be available to be connected via Airplay, Spotify Connect, UPnP, and Bluetooth.
Maybe you need to see this guide: How to connect drone to phone
What is the range of the Phantom 3 Standard?
The signal transmission distance will vary depending on environmental conditions and local regulations, but the Phantom 3 Standard can reach distances of up to 0.5 miles (1 kilometer) away from the pilot.
How high can a DJI Phantom 3 standard fly?
Unlike the Phantom 2 in NAZA mode, the Phantom 3 Standard enforces a hard altitude limit, which by default is set to 120 meters (about 400 ft).
Conclusion
The Phantom 3 Standard is a great drone for beginners and experienced flyers alike. It's easy to fly and takes great photos and videos. The only downside is the battery life, which is shorter than some other drones on the market. Overall, the Phantom 3 Standard is a great drone and a great value.
Thank for reading DJI Phantom 3 Standard review. Hope you enjoy it.