DJI is one of the best drone brands on the market now; they own many high-quality and amazing features products.
Ryze Tello drone is one of them; it comes with an onboard nose-mounted camera capable of capturing 5MP photos and streaming 720p HD video. It also is a lightweight and affordable quadcopter; it's pitched at newcomers to the hobby.
If you are looking for a budget drone for beginners, then it is for you. Here, Staaker will show you all details about this drone; after reading this DJI Tello Drone Review, you will know if it is worth buying.
DJI Ryze Tello Review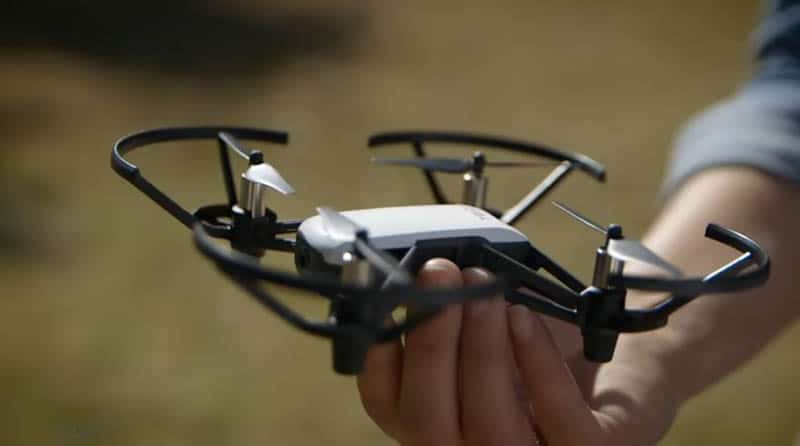 DJI Tello Drone Specs:
Video: 720P
Stills: 5MP
Video stabilisation: Yes
App support: Yes
VR compatible: Yes
Flight time: 13 minutes
Flight distance: 100m
Flight height: 10m
Weight: 87g (inc. battery)
Number of batteries: 3
Controller included: No
Pros:
Really easy to fly
Software stabilized video
Super steady in zero wind
Decent battery life
Cons:
Price does not include a controller
Choppy video output at a distance
Easily affected by wind
Features
When we look at drones equipped with cameras or any other imaging device, it is usually down to the quality and optics of the image capture.
This is a secondary consideration with the Tello. The Tello does come with a camera, but it is only used to show you how larger drones work.
The camera records HD video at 30fps in MP4 and 5-megapixel stills at 82.6o.
The drone's camera specs are not great, but it does have a 100m flight distance, a maximum flying height of 10m, and a top speed of 8 m/s.
The flight time is excellent at 13 minutes, and the additional batteries are not too costly compared to other drones.
The Tello is compact at 98×92.5x41mm. It weighs 80g.
It has built-in functions such as a rangefinder and barometer.
The app also allows you to toggle between modes and settings.
You can also use the app to control the drone and access all flight modes, including Throw and Go and 8D Flips.
You can purchase the PlayStation-style controller for a small extra cost. It features a clamp that fits your phone.
This was included in our review sample and is a great purchase.
You should also note the VR headset compatibility, which allows POV-style flight via the app. The DJI Flight Tech makes it easy to control the Tello.
You can also learn and create with Scratch compatibility. It looks like other programming languages will soon follow. The package includes a complete SDK and the ability for you to make your accessories.
Read More: 
Design And Setup
The Tello's body, made of strong plastic, is fixed to its four propeller arms. Protective guards are placed on the propellers. The Tello will shut down its motors quickly if it is unable to fly after a collision.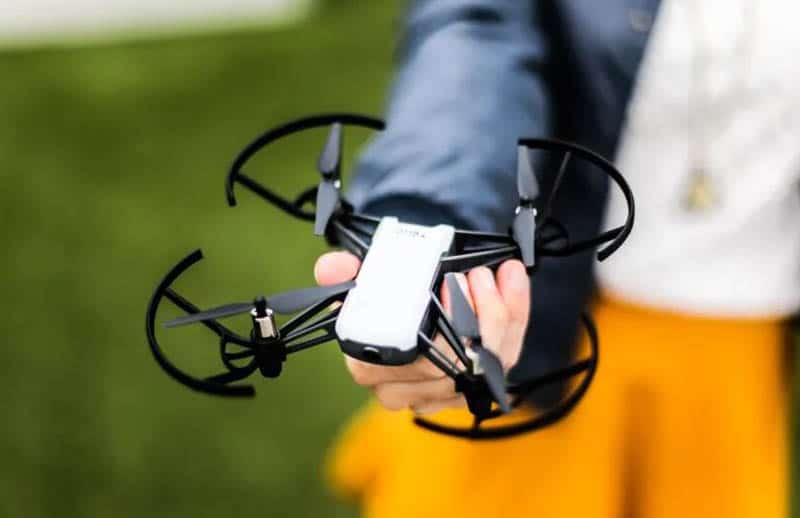 The Tello is not equipped with a controller, so that most pilots will fly it via the app. However, the app can also be used with dual-stick Bluetooth controllers such as those on the PlayStation and Xbox. The app is easy to use and well-constructed, unlike many other apps that come with similar-priced aircraft.
Stability and Maneuverability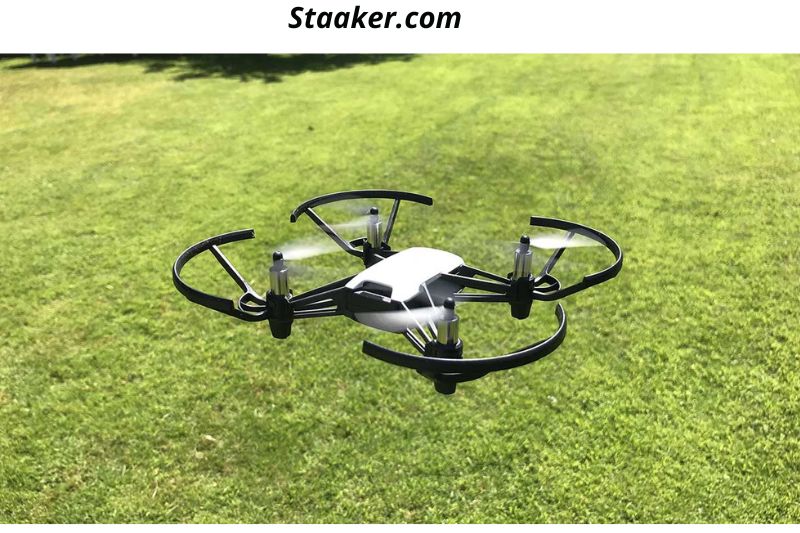 The Tello can be flown via an app or controller and hovers about a meter above the ground once it is launched. It does a great job indoors, keeping height and position without the drift issues associated with other similar-priced drones.
The Tello uses GPS to keep its position. However, more expensive models have a 'Vision Positioning System' that uses an infrared sensor and a small camera under the aircraft. This allows for precise hovering at altitudes of up to 10 meters.
It works great and is far superior to any other tech we have seen. The Tello is stable on uneven surfaces like stairs and different floors.
The drone responds quickly to pilot inputs and makes precise, smooth movements in flight. When flying indoors, the Tello feels completely under your control.
The Tello can be difficult to control outdoors, even with the slightest breeze. This is a problem that all drones have due to their weight of less than 250g. The Tello's positioning system is better than others, but we recommend only flying it outside in open spaces and on calm days.
Flight Modes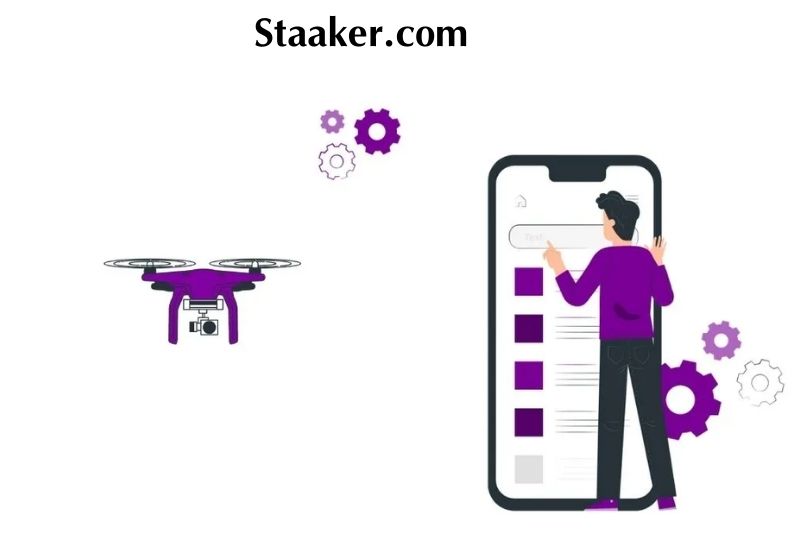 Two speeds can be used by the Tello, with the fastest allowing for a significant increase in the aircraft's maneuverability speed. You can also choose from a variety of pre-set flight modes by tapping through to the selection screen.
Circle and 360 are two of the most useful. They record videos of the Tello spinning in a circle or rotating on the spot. Some are more fun, like Throw and Go, which allows you to launch the Tello into the air by tossing the Tello in the air. Or 8D Flips, which lets you choose from eight different directional flips.
Stills and Video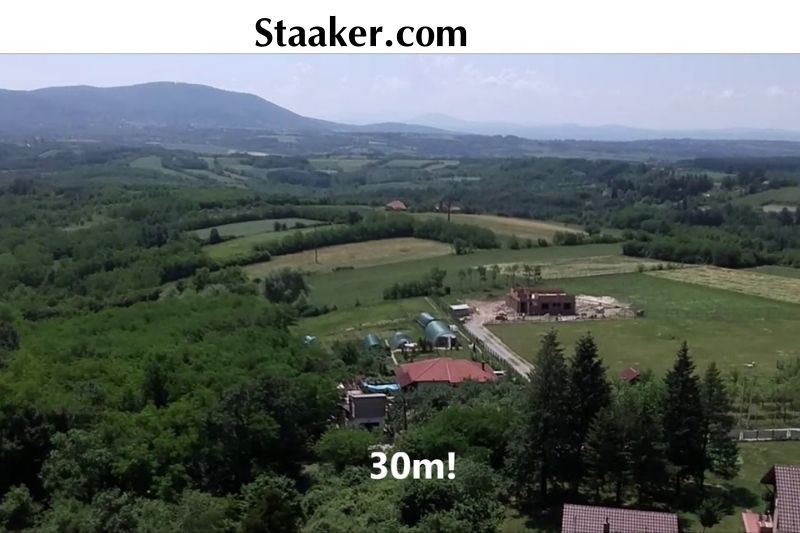 The Tello, like most entry-level drones, captures recorded content directly to your smartphone via an app. It's been a while since the Tello was launched.
This is why it's hard to believe that its 720P (30 frames per second) video quality and 5-megapixel stills don't compare to some of the more recent 4K cameras.
While some drones have higher capture resolutions than the Tello, they are not as smooth as Tello's stabilization software. The in-app live viewer is also very smooth. It doesn't drop frames or cause lag when the Tello and the phone are close together.
The drone will fly closer to its maximum height of 10 meters and 100-meter distances, but the video quality is much less reliable.
The lives view and recorded content become choppy due to the greater distance between the drone and the phone. This is likely because the WI-FI signal from the aircraft occasionally drops out.
Performance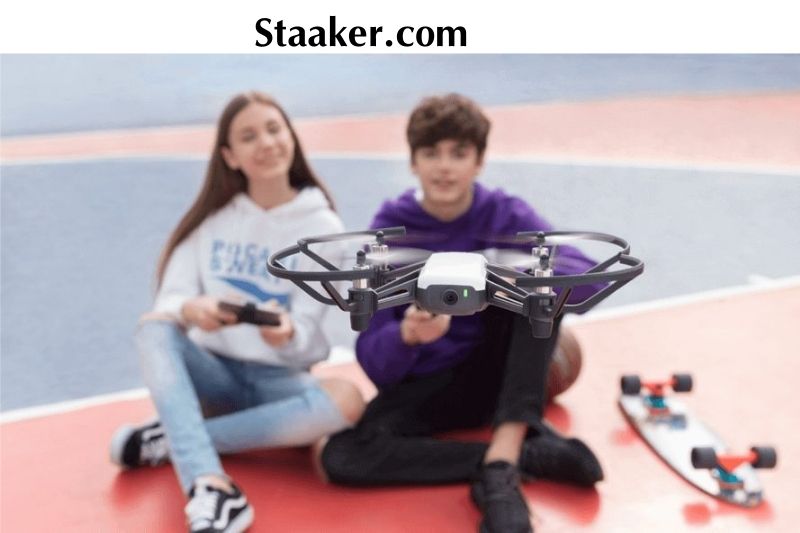 From the beginning, Tello has been influenced by DJI. Even though the interface isn't the same as DJI's, it's easy enough to get used to the controls by any DJI Pilot.
You can take off and land with just one touch. This makes flying the Spark vs Mavic so simple. You can control the craft with familiar controls once it is in the air.
It took me a while to connect my phone to the controller. Once it was done, the connection was solid and fast.
It was also much easier to use the controller than trying to swipe my fingers across the screen.
The Tello is a slow-flying aircraft in the air. However, it can fly at a more comfortable pace indoors. If you take it out into the garden, you might feel like we did.
Although the 100m range worked indoors, the signal strength outside was weak at 50m. I was afraid that the drone might make a run, so I kept it close to the ground. Because it was so small, I couldn't see it if it was far away.
Although the video feed from the controller was great, I found that the connection to my phone could be lost if it is too close to me.
Although this is not something you would normally do, we tried to have one person fly and the other act as the camera operator. We wanted to record and then stop taking photos.
The app is easy to use. You can tap the flight modes to access a few other features. To launch the drone, you need to select Throw and Go.
8D Flips mode, which is the most amazing, allows the drone to perform a flip through the air by simply swiping across the screen.
Apart from standard flight modes, VR is also available. However, the VR view in the app currently only shows you the first-person perspective.
Already, I see huge potential in developing augmented reality games and apps that would allow you to fly the Tello through assault courses and other VR applications.
Read More: 
Tips to Consider Before Flying Your Drone
You can fly drones in the USA, particularly if you are ready. Drones are classified as unmanned aircraft systems under the Federal Aviation Authority (FAA). Any drone that exceeds a certain weight must also be registered with the FAA.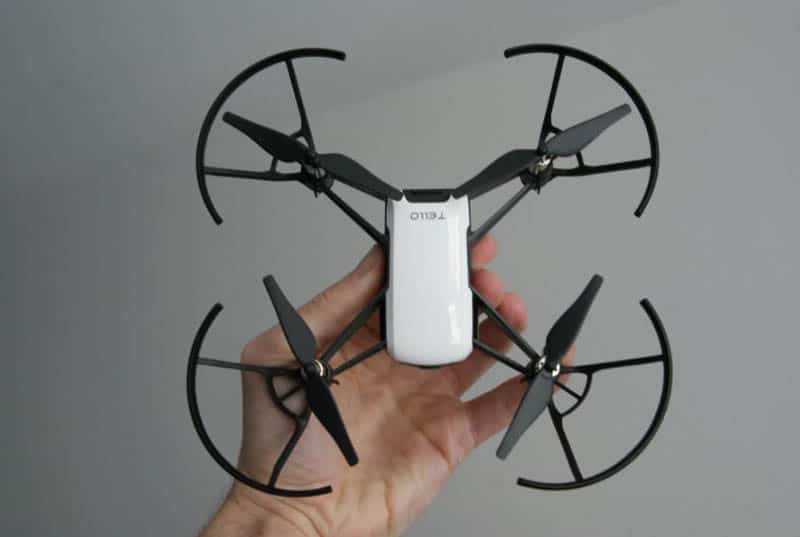 The Tello is not below the 55-pound minimum weight, but it is important to know this law if you decide to upgrade to a larger model. For more information about where you can fly and what is prohibited, visit the FAA website.
A top tip is to look into drone insurance, also known as DJI Care. A drone is a delicate equipment. It is worth paying a small annual fee to ensure that your drone is safe.
The sky is the limit once you have mastered flying and are familiar with the requirements for drone pilots.
Video: 
DJI Tello Drone Review Conclusion
You have just seen the details of the Ryze Tello drone; now you have to know is it worth buying? With us, this is a beautiful drone, but limited range and the inability to deal with wind restrict its aerial capabilities. Still, decent battery life and a simple app make it appealing as a first drone. All in all, it is still perfect for beginners or newcomers in this hobby.