You might be thinking about whether DJI Care Refresh is worth it – one of the most popular drone crash insurance programs on the market.
It's kind of like insurance and warranty combined. However, there are some details you need to be aware of before you decide if it's right for you.
This post will give you all the information about DJI Care Refresh Review. Continue reading to find out if it's worth it.
What is DJI Care Refresh?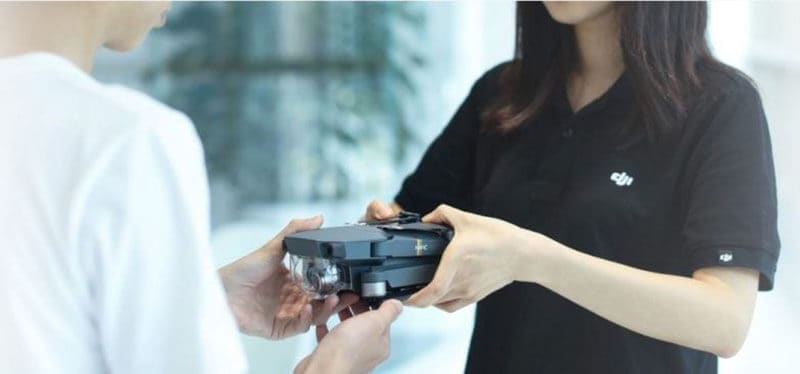 DJI Care Refresh, a DJI policy covering physical damage to select DJI products, offers up to two replacement units within the 12 months that the plan is in effect. The replacement units will be either new or equal in reliability and performance. You can add DJI Care Refresh to your purchase of a DJI drone when you make the purchase or 48 hours later.
How does DJI Care Refresh Works?
DJI Care Refresh can be purchased as an insurance plan along with a drone. Customers can get two replacement units in new or similar conditions. They will perform and be as reliable as the original purchase.
The plan covers you for up to one year after your original purchase. It also covers various accidents that we will discuss later. DJI Care Refresh allows you to replace your damaged item for a very small amount and then for a second replacement, which will cost more.
It's easy to do a drone repair online after an accident. You can send your drone (with no shipping charges) and pay the small replacement fee. Once your drone is back, you will receive it in the mail.
What's Covered and What's not?
What is covered?
As with all things, it is important to understand the fine print. Knowing what is covered and what is not is a key part of this.
Protected Damage
Signal loss or interference that caused a crash
Collisions
Accidents
Dropping your drone
Water damage
Operator error can cause damage.
Flyaway*
Important side note: DJI Care Refresh does not cover flyaway situations. This only applies to the Mini 2 or the Mavic Air 2. Other requirements must be fulfilled. The aircraft must have been bound to the DJI service plan. Also, the remote controller must be bound with it. This allows the controller to produce a flyaway log proving that the aircraft flew away and was not stolen or mislaid.
A second fee is charged for flyaway situations. This fee is in addition to the product replacement fee in case of damage. The Mini 2's Flyaway Replacement Fee is $225 Flyaway replacement fees for the Mavic Air 2 are $399.
What is not covered?
Flyaways (except for the Mini 2 or the Mavic Air 2)
Drones that have been lost (including water loss).
Drones stolen, forgotten, or abandoned.
Premeditated loss or damage
DIY repairs
Remote controller
Cosmetic damage that does not affect functionality or reliability
I hesitate to believe that DJI Care Refresh is worth the price because of a few things that aren't mentioned here. For example, Flyaways. DJI can't diagnose the problem unless the drone is physically returned to the repair center. I know this, and I am sympathetic to their difficulties.
If a drone was involved in a flyaway (at no cost to the operator), shouldn't it be covered? The cost of replacement for models that offer flyaways is quite high for those that do not. This seems to indicate that DJI wants to fix and refurbish most of the damaged models sent in, so they can resell them or return them as replacements.
Another thing that rubs me wrong is drones that have been lost to water. It's because the drone isn't available to be returned to the repair facility that the problem occurs. Water damage is covered, but not if it was flown in unsafe conditions. However, if your drone falls out of the sky and sinks to its bottom, then you are out of luck.
Check out Best Drone Insurance 2022, Click Here.
What is the cost of DJI Care Refresh?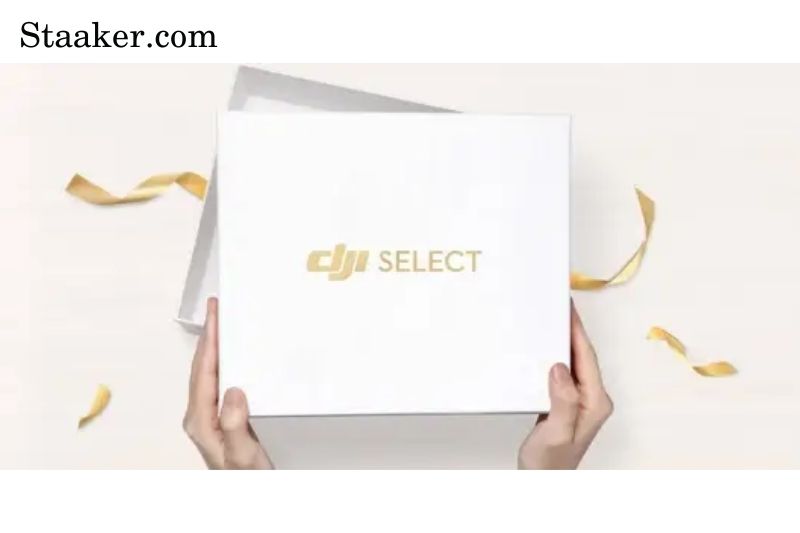 DJI Care Refresh costs depend on which product you are purchasing. The item's value will determine the cost of insurance. DJI Care Refresh will cost less for products with lower ends, while more expensive equipment will cost more.
It doesn't end there. If your drone is damaged or needs to be replaced, you will still need to pay a fee even after you have purchased DJI Care Refresh. It could be referred to as a copay. Although the cost of your first replacement will be slightly less than the cost of the original plan, it all depends on which model you choose. If you are unlucky enough not to have the first replacement, it will cost you a little more.
Below is a list of drone models that are eligible for a DJI Care Refresh Plan. Other camera products are also eligible, but I have only included the drone in this chart.
DJI Model
Cost to Buy DJI Care Refresh
Cost of 1st Replacement
Cost of 2nd Replacement
Cost of a New Drone
Care Cost as Percent of Market Value
Mini 2
$49
$49
$59
$449
35%
Mavic Mini
$39
$40
$49
$399
32%
Mavic 2
$149
$69
$99
$1,599 (pro)
$1,349 (zoom)
20%
23%
Mavic Air 2
$79
$69
$99
$799
31%
Mavic Air
$69
$69
$99
$699 (discontinued)
34%
Spark
$59
$49
$69
$399 (discontinued)
44%
Mavic Pro
$99
$79
$129
$829 (discontinued)
37%
Phantom 4 Advanced
$139
$99
$139
$1,299
29%
Phantom 4 Pro Series
$159
$99
$149
$1,599
25%
Phantom 3 SE
$59
$69
$79
$729 (discontinued)
28%
Inspire 2
$339
$209
$329
$3,299
27%
To calculate the care cost as a percentage of market value, I added the original DJI Care Refresh purchase price for each drone to the cost of the second and third replacements, then divided that by buying a new drone. Although you will indeed need to buy your drone three more times by the time you reach the second replacement, this is just for comparison.
The orange rows signify that the drones have been discontinued. They are still available on Amazon, and B&H and DJI offer Care Refresh coverage, even though they no longer make them. It might be worth considering DJI Care Refresh coverage for these discontinued models.
There's always a chance you'll get an upgraded model, but that's not guaranteed. You shouldn't damage your drone intentionally in the hope of getting an upgrade. You won't get a replacement if they find out you damaged the drone intentionally.
Blue rows represent the models I believe are worth purchasing DJI Care refresh. The market value comparison shows that the more expensive models will give you a better overall cost analysis. If you purchase DJI Care Refresh ($149), then crash your Mavic 2 Pro and claim your first replacement ($69), and crash it again and claim your second replacement ($99), your Mavic 2 Pro will still be in use, and you'll have only 20% of what you paid for it. It's not bad at all.
Spark offers the lowest price for DJI Care Refresh, at 44% below market value. This is according to the percentage cost analysis. This means that you'd pay nearly half the cost of a new one if you get both your replacements. I wouldn't consider it worthwhile to spend more than 30% on new value.
The white rows represent the models for which I don't believe the cost analysis justifies purchasing DJI Care Refresh. Being a cautious drone pilot, I don't push the limits much. I also tend to be a bit thrifty, so I'm willing to take on the $400-$800 drone. Someone who is more adventurous in their flying style and more likely to crash might have a different story.
When Can You Buy It?
DJI Refresh can be purchased on any new or unactivated product, subject to a few conditions. You must have activated your aircraft or gimbal within the past 48 hours and activated a handheld device within the last 30 calendar days. It's too late for you to buy the care plan if it hasn't been activated within these timeframes.
You can also purchase DJI Care Refresh after your product has been repaired at an official DJI Service Center within 72 hours. You will receive an email inviting you to join the plan.
How Long Does it Last?
DJI Care Refresh is good for one year from the date of purchase. DJI Care Refresh + will give you an additional year of coverage if you need a replacement product. This will extend your product's warranty and give you an additional replacement service.
Who is it good for?
Before I detail what is covered, where, and how (etc.), I thought I'd give you my quick opinion about who DJI Care Renewal is best for.
For beginners (if your drone is likely to crash), you can get two replacements for the cost of a new drone.
People who fly in dangerous situations. If you can retrieve the drone, it can be replaced.
People who are careful and want to have everything covered
It is not a good idea to be very careful or certain that you will never crash it.
A drone is expensive, so it is worth protecting yourself from making mistakes with such an intricate aircraft. I've already crashed three times and don't have Care Refresh. I was fortunate only to damage the propellers and my body. Could the camera be next?
FAQs

How to Buy DJI Care Refresh?
To purchase DJI Care Refresh, go to the DJI Online Store. Once DJI Care Refresh has been successfully purchased, it will automatically bind to your product.
To purchase a DJI Care Refresh activation certificate, you can also visit an authorized DJI store or official DJI flagship shop. To bind DJI care refresh, please refer to the instructions provided on the card after you have purchased.
What criteria are used to connect DJI Care Refresh with a DJI product?
DJI Care Refresh is compatible with DJI products if it meets one of these criteria:
DJI new and unactivated products
In the last 48 hours, DJI aircraft from DJI gimbal was activated.
The DJI handheld device was activated in the last 30 days.
Repaired at an official DJI Service Center within 72 hours of receiving an invitation email
Video verification of approval of aircraft
What can I do to "return" my DJI care refresh?
DJI Care Refresh plans cannot be returned unless the drone was returned. You will receive a full refund if you return the drone. The DJI Care Refresh Plan cannot be returned with the drone.
When does DJI Care Refresh go into effect?
DJI Care Refresh is available for the purchase of DJI products. It takes effect at 12 a.m. two days after delivery.
DJI Care Refresh is only available if you have purchased DJI Care Refresh from DJI Store or other channels. DJI Care Refresh takes effect at 12 a.m. on the date stated on your warranty service agreement.
How do I renew DJI Care Refresh?
DJI Care Refresh + is available if your DJI Care Refresh is still in use and you have at least one product to replace. This will extend your replacement service by one year, as well as your product's warranty.
Do I need to buy a new DJI Care Refresh plan for my replacement drone?
You will receive a replacement drone as part of the DJI Care Refresh Plan. The replacement drone will be linked to your DJI Care Refresh Plan serial number. This means that you don't need an additional plan to cover your new drone.
Conclusion
You will have to decide if this program is worth the investment. DJI offers a solid and affordable insurance and replacement program. If you choose to take this route, you will be able to fly for as long as two years (mostly) without worrying about anything.
Video: