Are you looking for the best DJI drone on the market? You have arrived at the right place. In this guide, Staaker will help you choose the greatest DJI drones for your needs, budget and skill level.
There are many options for drones, whether you're looking for one for hobby or work. A well-respected brand is the best choice if you want a reliable drone. DJI Technology is one of the most popular drone manufacturers. DJI drones can be fun to fly and take sharp-looking videos and photos.
For absolute beginners, the original DJI Mavic Mini is a light and compact drone used as a learning tool. It's also more affordable than ever. Professionals looking for the best aerial video platform tool may prefer the DJI Phantom 4 Pro V2.0.
Things To Consider When Buying a DJI Drones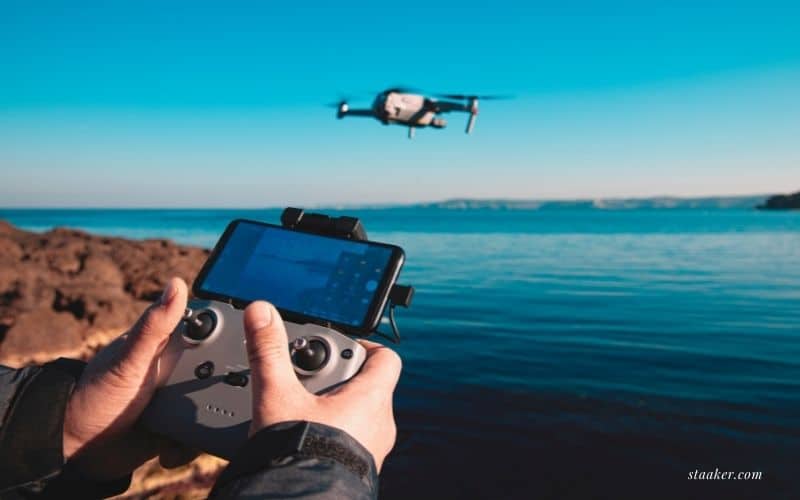 Camera drone
Camera drones are unmanned aerial vehicles (UAVs) with a camera built-in. They allow you to take video and still photos and then control the unmanned aircraft with a remote. You can see the world from a completely new perspective when you use a camera drone. It allows you to record and view places and perspectives that are not usually possible. DJI offers a wide range of drones for camera and video recording.
Compare camera drones by looking at the specifications. The following are the areas where a drone with a better camera performs well.
Image sensor:
A half-inch image sensor is an average for drone cameras. A one-inch sensor is more than average. Image sensor size plays an important role in the quality and resolution of the images.
Still-image resolution:
A camera with a resolution of 12 megapixels or more will produce better results than the average.
Movie resolution:
The majority of newer drones can record and save movies at 4K video resolution. However, 1080P is more popular and standard.
ISO rating:
Drone cameras with higher ISO numbers (such as 800, 1600, or higher) will perform better in low-light conditions.
Lens:
A few drones come with a dolly zoom lens that allows you to magnify a scene without having to move too close, interchangeable lenses systems.
Gimbal
Gimbal mechanical shutter determine the stability of a drone's camera. The entry-level drones come with a 2-axis gimbal that doesn't provide smooth video recording. For the best results, choose a DJI drone that has a three-axis camera gimbal.
Wireless transmission
Many DJI drones allow you to view the drone's live view on your smartphone or remote control screen. The best transmission systems use two frequency bands, so you can select the one that is least interfering with your flight. Transmission distance is also important as it affects the range of the drone's remote control.
Flying features
DJI drones can be equipped with several features that make it easier and safer for you to fly. These features can be helpful for beginners.
Collision Avoidance:
This will allow the drone to avoid collisions with trees and buildings.
Flight time:
Your drone's battery capacity will determine how long it can fly before you need to recharge. Battery life of 20 minutes or longer is considered to be above the average.
Return to home:
When the battery is low, this will bring the drone back to your location. This feature ensures that your drone will never run out of battery power and can return to base.
Tracking:
A few DJI drones come with a built-in tracking camera. The drone can automatically fly and keep the subject that you are tracking in the frame.
Price
You can expect to spend between $500 and $2,000 when purchasing a DJI drone. The more feature-rich drones will cost you more. While you can buy drones from other manufacturers at a lower price, DJI is a trusted brand that offers many benefits, even if the price tag is higher.
DJI's drones are more durable and perform better than cheaper brands. It will also be easier to locate name-brand replacement parts whenever you need them. You might have to replace parts if you buy a less-known drone brand.
Entry-level drones
An entry-level DJI drone will cost you between $500 and $1,000. These drones are designed for beginners and include everything you need to get started immediately. The latest entry-level drones can record 4K video, but HD video is much more common.
Drones with advanced capabilities
A DJI drone with more advanced features will cost you between $1,000 and $2,000. These drones all have 4K video resolution cameras. You can also get a remote control and a battery so that you can start using them right away. These drones come with multiple batteries and goggles, so they are easier to use.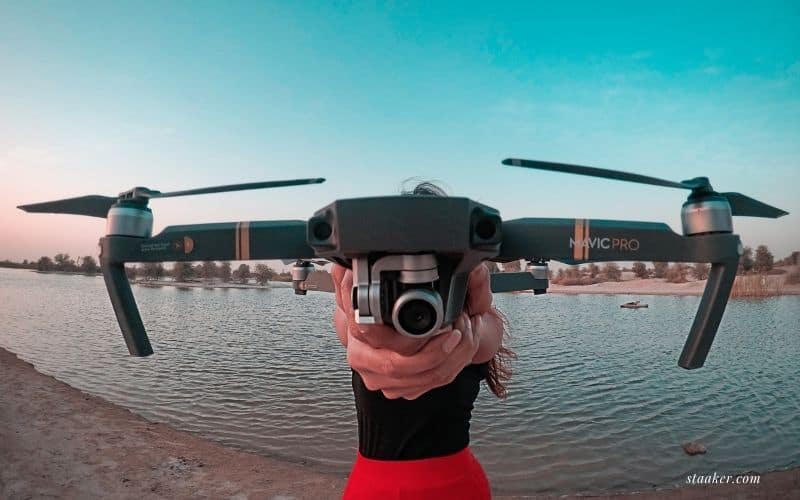 Top Rated 13 Best DJI's Drones
DJI Mavic 2 Pro
Range: 7 kilometers
Camera drones: 4K resolution at 30 fps; 20 MP stills
Weight: 1.64 pounds
Gimbal: 3 Axis
The DJI Mavic 2 Pro drone is an improved version of the popular Mavic original. That is not an easy feat. DJI managed to do it by packing it with every piece of advanced technology.
Let's first clarify one thing. There are two versions of the Mavic 2: Pro and Zoom. Except for the camera, both are identical in terms of spec and features.
The DJI Mavic 2 Pro is equipped with a Hasselblad L1D-20c digital camera and a 1-inch CMOS sensor. The Mavic 2 Zoom comes with a 1/2.3-inch CMOS sensor and a 24-88mm optical lens.
The Mavic 2 Pro's camera quality is better than the Zoom, pound for pound. It can produce better photos, almost as if you were shooting RAW. Professional photographers have a lot of control over the quality of their drone aerial photography with aperture control.
The Mavic 2 Pro's photo quality is simply amazing. It's well worth the money. This drone has the best image quality of any consumer drone.
We'll continue our review on the Mavic 2 Pro as it is the superior of both since it's the best.
The Mavic 2 Pro's handling is the same as the Mavic. The Mavic 2 Pro's new Omnidirectional Obstacle Avoidance System adds an extra layer of confidence to your flying. The drone will notify you when it encounters an obstruction and brake automatically if it is about to crash.
The Mavic 2 Pro features an improved version of ActiveTrack, DJI's visual recognition technology. ActiveTrack 2.0 is much more accurate and makes good use of the omnidirectional obstacle avoidance sensor.
The build quality is excellent, and the flight time is still within the DJI-level range (30+ minutes).
The Mavic 2 series and the Pro are among the most powerful drones in DJI's family. The camera quality is excellent, and it has tight handling and safety features.
This drone is the best choice if you have the money.
Pros:
Amazing aerial photography and video quality that must be seen to believe
Its robust obstacle avoidance system makes it one of the safest drones to fly, even for inexperienced pilots.
DJI Mavic Air
Follow Me Method: visual recognition using DJI ActiveTrack
Camera drones: 4K video at 30 fps, with support for 32 MB panoramas and HDR photos
Weight: 15.16 ounces
DJI's Mavic Air drone is a DJI-designed ultra-portable drone that can be taken anywhere. It combines the power and portability of the Spark with its older brother, Mavic Air.
It weighs less than one pound. It can be folded into a compact package that fits easily into your backpack. When action is needed, you can unpack the package and launch.
Let's now talk about the Drone's Follow Me mode. DJI's ActiveTrack technology is used in the Mavic Air. It has been improved. The Mavic Air can track up to 16 subjects simultaneously and with greater precision. The Mavic Air appears to be able to lock onto its target even when it's zipping around.
ActiveTrack offers additional options for how you want to Follow Me. You can also try Trace mode, which maintains a fixed distance between your drone and the target.
ActiveTrack also offers obstacle avoidance. It will alter its altitude to avoid obstacles if it senses one while it is in Follow Me mode. It will then continue its track and follow the subject.
The DJI Mavic Air's Follow Me feature is undoubtedly one of the best on the market. This is in addition to the best camera quality and durable construction of the DJI Mavic Air and tons of flight options.
The Mavic Air is the ultimate travel drone, and it's made to be used on the most difficult of trips like mountain climbing or hiking.
Pros:
Excellent flight time and range
ActiveTrack technology is one of the most accurate and precise Follow Me methods in the market
Ultra-lightweight and foldable design makes this extremely portable
Cons:
One of the more expensive drones in the market
The smartphone app can be frustrating to use
DJI Mavic Air 2
Weight: 1.3lbs / 0.59kg
Camera drone: 48MP with 4K/60FPS video
Range: 10km / 6.2 miles
Decent 34-minute battery life
Anyone familiar with drones will be surprised at the DJI Mavic Air 2's quality. We were blown away by the machine's capabilities considering that it is far less expensive than the $1000 price tag usually associated with premium products.
The drone's flight time of 34 minutes is amazing, considering its price and size. It also has the largest battery life.
The DJI Mavic Air 2 features obstacle detection in three directions, intelligent tracking, and DJI's ActiveTrack technology to make it one of the most cost-effective follow-me drones.
This camera features a 48MP 1/2 inch CMOS sensor camera with 4K video support by a 3-axis stabilizer. It is an excellent choice for anyone who wants to capture premium quality videos and photos without spending a lot of money.
Pros:
Long battery life
Intelligent flight options
Stunning photos and video
Cons:
Doesn't work with DJI goggles
Read our in-depth comparison between DJI Mini 2 Vs Mavic Air 2.
DJI Air 2S
Best drones. A brilliant all-rounder for all types of flier
Weight: 595g
Controller: Yes
Camera resolution: 20MP
Range: 8km-12km
DJI's Air line has been a great choice for anyone looking for an ideal balance between portability and image quality. The DJI Air 2S is a new addition to that range. The DJI Air 2S effectively combines our favorite DJI drones, Mavic Air 2 Pro and Mavic 2 Pro. DJI Air 2S combines the foldable drone, backpack-friendly design of the first and the 20MP 1-Inch sensor from the second. This makes it our top choice drone.
If you have a smaller budget, the Mavic Air 2 (below) is a great choice. While the Mavic 2 Pro's variable aperture (which isn't available on the DJI Air 2S) is useful for people who use ND filters regularly, the Mavic 2 Pro's variable aperture is not.
The DJI Air 2S, however, is a great all-rounder. It offers 5.4K video at 30fps and a handy digital zoom option, even though we only used it for 2x zoom. This combination makes the mid-range drone very appealing to amateurs and professional photographers looking to add an aerial photography dimension.
Pros:
Large 1-Inch sensor
Small and lightweight
Cons:
No adjustable aperture
The controller isn't foldable
DJI Mavic Mini
Charge Time: ~90 minutes
Range: 3000m / 9842ft
Remote Controller: WiFi 5.4GHz & 2.4Ghz (included in the set)
Camera drone: 3-axis gimbal 2K Camera with 12MP
Live Video Transmission Range: 2500m / 8200ft
Weight: 249g / 8.78oz
Working Temperature: 0°C ~ 40°C
Rated for indoor and outdoor use
We have never seen the specs of the original Mavic Mini before, but they are amazing in such a small size.
The drone's full diagonal length is just over 8 inches. The base is even smaller. The Mavic Mini can be held comfortably by a child's hand. It is also easy to land and automatic takeoff from your palm.
The DJI standard also applies to other features. It is extremely easy to use and includes all the same autonomous features as larger drones.
You have more control over your device with the controller, and it has a tactile feel. You can also use the Mavic Mini using your smartphone. DJI Fly is one of our favorite drone apps.
The camera is what most people are interested in. This model excels at that. The 2K camera features a 3-axis tilting gimbal with an 83deg FOV angle. The camera can swivel up 90 degrees, with interchangeable cameras giving you many filming options.
Although the CMOS chip measures only 1/2.3 inches (6.17 x 4.55 mm), it has 12MP effective pixels. This makes the DJI Mavic Mini one of the most advanced smartphone cameras and one of the fastest.
You can autonomously follow your friends and your face to capture some truly cinematic shots using your drone.
Professional drone for photographers will notice the 2K ISO and frame rates at 2K. However, most users will not have any issues.
Many vloggers, YouTubers, and Instagrammers can make the DJI Mavic Mini their primary tool. They are a lot of fun to fly for experienced drone pilots.
Pros:
Amazing portability
Excellent autonomous options
Long battery
Excellent camera
Long range
Cons:
Narrow field of view
Low wind resistance
Read our full review about DJI Mavic Mini Drone, Click here.
DJI Mini 2
Best dji drones perfect palm-sized flyer for beginners
Weight: 249g
Controller: Yes
Camera resolution: 12MP
Battery size: 2,250mAh
Range: 5.8 GHz: 10 km (FCC); 6 km (SRRC)
The second generation of DJI's compact drone is very similar to the DJI Mavic Mini (see above). It is also the perfect beginner's flying machine.
The DJI Mini 2 is still a pocketable drone and doesn't need registration in most countries. The Mini 2 now features a new controller, which is sleeker and has no antenna. This makes it easier to fly and gives you an increased range of up 10km.
The 4K resolution is also new: even though the sensor is sensitive to the sun, it can still capture sharp footage in bright sunlight. The DJI Mini 2 is as stable as you would expect from a DJI drone.
It can also fly in the windiest conditions. The DJI Mini 2 is the perfect beginner drone, with a 30-minute flight duration and five Quickshots.
Pros:
Compact and convenient
Intuitive to fly
Cons:
No follow mode
Pricier than the original
DJI Mavic Pro Platinum
Range: 7 kilometers
Camera drone: 4K resolution at 30 fps; 12 MP stills
Weight: 1.64 pounds
Gimbal: 3 Axis
The Mavic Pro appears very similar to its sibling but with a more premium paint job. There are a few key differences between the platinum and regular versions that are worth looking at.
It is also one of DJI's quieter drones. The Platinum Pro is 60% quieter than the Mavic Pro, thanks to FOC technology combined with noise-canceling propellers.
Platinum Pro's noise-canceling flight makes it more efficient, allowing for longer flight times of up to 3 minutes. Some would argue that buying a spare battery is more cost-effective. The extra time can be worth it for the moment.
The Platinum Pro retains the original Pro's intelligent flight modes, quality drone camera, and safety feature. They are so similar that they can be used together.
The same camera as the Pro version is used right away. While the 28mm lens can still produce stunning landscape shots with a 78.8-degree FOV, 4K resolution still produces footage at amazing definition.
The Platinum Pro has the same GPS and Vision positioning system as other drones on the market, which allows it to keep a steady position.
The Pro and Platinum Pro are both joy-to-fly in DJI style thanks to their flight features and intelligent flight modes. Follow Me Mode works with GPS transmissions rather than the visual recognition of older DJI drones.
The Platinum Pro's obstacle-avoiding system is superior to any other GPS-based drone. The Platinum Pro's Forward Vision System allows it to hover automatically when it encounters an obstruction.
Overall, the Mavic Platinum Pro makes DJI's arsenal a worthwhile addition. It continues the excellent Mavic Pro experience and adds performance capabilities.
This is great if you're a first Mavic drone owner. The small incremental improvements may not be worth it if you own a Mavic Pro drone.
Pros:
Ultra-quiet operation and efficient flight performance
Capable of extremely long transmission ranges of up to 7 km, courtesy of OcuSync transmission technology
Great 4K camera quality
Cons:
Body and camera is too low; landing gear would've been great
DJI Mavic 2 Zoom
Best DJI drones for a travel-friendly with truly useful optical digital zoom
Weight: 905g
Controller: Yes
Camera resolution: 12MP
Battery size: 3,950 mAh
Range: 8km
The DJI Mavic 2 Zoom is almost identical to the DJI Mavic 2 Pro. However, it has an important difference: its optical zoom camera. This drone has a smaller 12-megapixel sensor and a 24-48mm optical zoom lens.
This is extremely useful as you can take close-up shots of people and other subjects at events without having to fly as close as any other drone. The Zoom's lightweight and foldable design makes it ideal for photographing in photogenic areas.
Although it has a smaller sensor, the image quality is not as good as the Mavic 2 Pro or Air 2S. However, the videos and photos are excellent enough to be used professionally in the right lighting. The zoom is especially useful as distortion is minimal, and control via the companion app is easy.
It also includes all the intelligent flight modes you expect from DJI drones, such as Active Track and Hyper lapses. DJI Mavic 2 Zoom has a good 30-minute flight time, so it's worth looking into if you are looking for a versatile drone that can offer new creative possibilities.
Pros:
It's easy to fly and intuitively control
24-48mm optical zoom lens
Cons:
Sensor small 12MP
Above ISO 100, noise is a problem.
DJI Phantom 4 Pro V2.0
Pros can rely on a reliable and powerful quadcopter.
Weight: 1375g
Controller: Yes
Camera resolution: 20MP
Battery size: 6000mAh
Range: 8km
Although it is not the most recent model, the Phantom 4 Pro V2.0 was launched in 2018. The Phantom 4 Pro V2.0's outstanding handling, weight, and 30 minute flight time mean that it is especially adept in windier conditions.
The Phantom 4 Pro V2.0 also does well in video and stills, thanks to its 20MP sensor (1-inch) that allows it to shoot flexible raw photos and 4K/60p video at 100Mbps using the D-Log profile.
Although it isn't as portable as smaller folding drones such as the DJI Mavic Air 2 or the Phantom 4 Pro V2.0, if reliability and the ability to fine-tune your aerial footage post-production are important to you, this drone remains one the best.
Pros:
Large, 1-inch, 20MP sensor
Robust and quick
Shoots 4K/60p video at a speed of 100Mbps
Cons:
Bulky and large
Mavic 2 Pro is more expensive than Mavic 2 Pro.
Complex than folding drone devices
DJI Spark
Charge Time: 52 minutes
Range: 2 km
Remote Controller: not included (sold separately)
Camera: 12 MP camera at 1080p HD resolution.
Weight: 1.49 pounds
Rated for indoor and outdoor use
The DJI Spark is the best beginner drone. It is made by one of the most respected drone manufacturers in the country.
DJI Spark is the smallest, lightest, and most easy-to-fly DJI drone. The drone is easy to use and intuitive.
Hand controls are the unique feature of the DJI Spark. The DJI Spark can be programmed to respond to gesture commands. For example, you can put your palm forward to stop the drone from moving. The drone can also launch automatically when it recognizes your face.
You'll feel spoiled flying the DJI Spark with Intelligent Flight Modes, object tracking, and one-tap controls. It's so easy that you might not learn fundamental flying skills.
It does not include a remote control. This will be an additional cost on top of the drone's already high price.
The DJI Spark is a great beginner drone, and it's arguably the best. It combines great flight control and the best camera quality in a compact and durable frame.
Only problem? The only problem is that it's more expensive than a cheap drone for beginners. However, you get what you pay.
Pros:
Super easy flight controls that are intuitive and actually fun to use
The camera shoots crisp and clear images with no lag
Excellent durability with well-made components
Cons:
Quite expensive for some beginners
Not ideal for learning drone flight skills
DJI FPV
A flawed but fun first-person flying machine. Best drone racing
Weight: 795g
Controller: Yes
Camera resolution: 12MP
Battery size: 2000mAh
Range: 10 km (FCC); 6 km (SRRC)
Do you want to fly like a bird? DJI FPV makes first-person flying possible. Although it isn't as easy, cost-effective, or as convenient as DJI Mavic, the DJI FPV offers a truly immersive experience for both novice and experienced pilots. The DJI FPV ships with the DJI FPV Goggles. It reliably transmits 4K footage from the front-facing camera to its bundled headset.
You can also fly in normal mode with GPS and collision sensors, which reduces the chance of your aircraft colliding. It's a thrilling first-person experience that feels almost like flying.
The 10-minute flight time, the need for a secondary observer to keep a visual line, and the high cost of accessories to make it fly are less compelling. The still quality is not great, but the propellers can be seen in the footage. It's not the best drone for first-person flying, but it's a lot of fun.
Pros:
Easy and fun to fly
Immersive DJI Goggles
Cons:
Requires a spotter
10-minute flight time
Check out the Best FPV Drone Simulator right now.
Ryze Tello
Best DJI drones camera-equipped toy drones you can buy
Weight: 3440g
Controller: Yes
Camera resolution: 20MP
Battery size: 6,000 mAh
Dynamic Range: 3.5km
Although it doesn't carry the DJI brand, the 80g drone does include the company's flight drone technology and is created in collaboration with Intel and DJI. The Tello is a small drone that can be carried around in your palm. It can also shoot 720p videos and do impressive tricks like flipping '8D'.
Although it is a lot of fun to fly, especially with your phone as the controller, Ryze Tello can also be used to teach you. It works with Scratch, an MIT-developed coding tool that allows you to drag-and-drop blocks and creates flight paths.
The drone's small sensor (1/5in) and low bitrate (4Mbps) mean that video quality is limited to social media. However, Ryze Tello is an amazing drone that can teach you some coding skills.
Pros:
Fun and affordable
Make 720p video
Programmable moves
Cons:
Flys poorly in a breeze
Indoors are the best.
DJI Inspire 2
A pro-level drone with the build quality, performance, and price tag to match
Specifications Weight: 3440g
Controller: Yes
Camera resolution: 20MP
Battery size: 6,000 mAh
Range: 3.5km
The majority of drones on the list are consumer models, equivalents to premium compacts or compact mirrorless cameras. However, the Inspire 2 pro DSLR is in the air.
The modular design of the DJI Inspire 2 allows you to choose the Zenmuse cameras that will attach to it. The DJI Inspire 2 was tested with the Zenmuse Z5S 4K Micro Four Thirds camera. However, you can add a Zenmuse X7 Super 35 camera with an interchangeable lens to it.
Although it might appear as Skynet sent it back in time for John Connor's hunt, the Inspire 2 is a bit more friendly, especially if you are a professional filmmaker who wants to shoot a 5.2K video at 30 frames per sec.
The DJI Inspire 2 can also shoot 4K at 60 frames per second. It also has excellent automated flight modes, subject-tracking, and subject-tracking. This is a great flying camera if you have the budget and aren't worried about its size.
Pros:
Incredible build quality
Good battery life
Cons:
Expensive
Demands a powerful computer
Click here to read our comparison between Dji Inspire 1 Vs 2
FAQs Regarding Best DJI Drone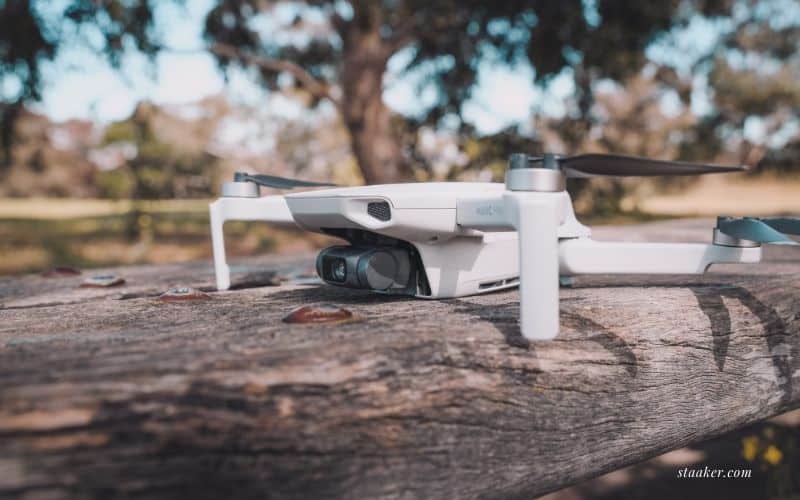 Is there a better drone than DJI?
The Yuneec Typhoon drones have been very popular with their hexacopter design. … The Yuneec Typhoon H Plus, their second-generation dji models, is a consumer-focused model. The Typhoon H Plus is somewhere between the DJI Phantom line of drones and DJI Inspire in terms of specs.
Source: https://dronerush.com/best-non-dji-drones-18910/
Which DJI drone is the fastest?
DJI FPV The DJI FPV is a beast of a drone. The drone can travel at speeds up to 87 mph in manual mode and takes around 2 seconds to go from 0-60. This is roughly the speed of the fastest Tesla in its fastest mode.
Source: https://www.extremetech.com/extreme/320274-dji-fpv-drone-vr-review
Who is DJI biggest competitor?
Skydio, a California-based company, and Parrot France are two of the DJI's competitors – the international media group. Chris Roberts, the CEO of Parrot Inc. Americas, stated that 2020 was a landmark year. He had been approved by the Defense Department as a supplier and has won business from security agencies and emergency services.
Source: https://www.reuters.com/article/us-usa-china-tech-dji-insight-idUSKBN2AZ0PV
Is DJI banned in the US?
Today's revision shows that DJI remains on the EntityList, which prohibits US companies from selling any technology to DJI. The Pentagon's report comes when Congress is considering a law banning the government from purchasing Chinese drones for five years. This would start in 2023.
Source: https://www.theverge.com/2021/6/1/22463946/dji-drone-ban-pentagon-department-of-interior
Conclusion
That's our list of the best DJI Drones. Each has its pros and cons, so choosing the right Drone really comes down to personal preference.
Our favorite pick is DJI Mavic 2 Pro which provides amazing video and drone photography quality, and it's also one of the most drones to fly thanks to the robust obstacle avoidance system.
We hope this guide was helpful. Thank you for spending your time with Staaker.com. We are grateful for your support.
Click on the below links to get:
Best DJI Mavic Pro Accessories
Last update on 2022-01-27 / Affiliate links / Images from Amazon Product Advertising API