Drones are so common in today's age; many people use them for many purposes. A drone can make your life easier, whether you are a professional videographer or just starting to do videography. This allows you to capture some amazing photos.
Drones are available in many sizes and prices, making them much more affordable than in the past. There are so many choices; how can you choose the best drone for your needs?
In this guide, we will show you How to Choose a Drone. Let's go exploring together.
How to choose a drone?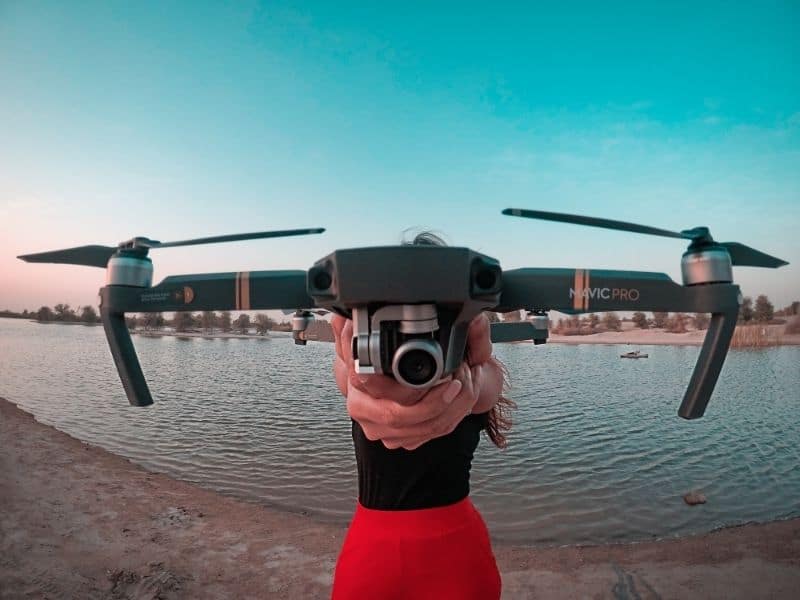 What is a drone?
Drones are multirotor, remote-control (RC), flying devices, offer a new way to see the world from previously unimagined perspectives. You can also share your adventures via photos and video.
Many RC drones allow you to view the world from the pilot's perspective, which can be thrilling and exhilarating. A drone pilot could be your chance to experience the thrill of flying in an air race or performing tricks with fellow fliers at an air show.
Different types of drones
Drones for Beginners
Toy drones like the Hobbico Dromidia Kodo and Parrot Mambo are at the lower end. These inexpensive, simple drones cost around $100. They are more about fun than features. They are easy to use and can be accessed via a smartphone app or the included remote control.
Drones for beginners and children are slower than drones for adults. The average flight time is less than 10 minutes for beginner drones and five minutes for very inexpensive models. If anything goes wrong, spare parts can be purchased at a very low price.
Although the quality of video captured is poor, some small drones come with video cameras. Don't let them go! A cheap drone can be a great way to learn how to fly before you upgrade to a better model. In the event of an accident, they won't be expensive to repair or replace.
Camera drones
The DJI Mavic Mini, Parrot Bebop 2, and GDU Byrd are drones equipped with cameras. They can capture images and cost anywhere from $500 to $1500. These sophisticated flying machines were designed to provide a stable platform for the lens. It can be either an add-on or a built-in. They are better at recording still images and video than performing tricks in midair.
Video drones must be registered with the FAA because the equipment makes them heavier and heavier. Gimbals are often included with video drones. These gimbals can be used to tilt and pan the camera and to absorb motor vibrations. This helps to cancel the drone's movement and keeps the lens stable.
Gimbals come in two forms: an electronic system built into the camera (like the Parrot Bebop 2) or a physical system of motors, gears, and wheels like the Mavic Air. Gimbals can be used to position the camera at any angle you like to capture stunning pans, such as those found in nature documentaries.
Larger drones require larger batteries which can lead to longer flight times. A fully charged battery will typically last a video drone for around 20 minutes. They can also be swapped out for spares to extend their session. Video drones can also be repaired, and spare parts are readily available, just like toy drones.
The replacement rotor blades for the Mavic Air cost about $20, making them relatively affordable. There are many options for quality in the video these drones can capture. The Bebop 2 has decent but sometimes choppy HD videos, and the Mavic Air has smooth panning shots. The videos from cheaper drones like the Bebop 2 are sufficient for most purposes. However, the DJI drones with better quality will make your job easier.
Drones are used for a wide variety of purposes, including photographing special events and surveying construction sites. To showcase the innovative ways amateur moviemakers use their drones, there have been dedicated drone film festivals in New York and Berlin.
The more advanced drones, such as the Mavic Air, have autonomous flight tech that allows them to fly independently. The drones can use cameras to avoid obstacles and detect them. Advanced drones let users play with the autonomy of their device by allowing them to navigate a predetermined course on their own via GPS.
However, autonomous flight comes with restrictions. These drones must be registered with FAA and must remain within the pilot's sight at all times. The pilot must be able to take control of the drone at all times.
Read also:
Drones for racing
Drone-based competitions have grown in popularity, and drone racing may be the most thrilling of them all. Drone racing drones are smaller and specifically designed to provide pilots with speed and agility. The headsets allow users to see the drone's lens through their first-person view.
This allows them to navigate around a course and beat other pilots. Many racing drones can be modified by hand to reduce weight or increase motor power. The Aerix Black Talon 2.0 is a cheaper model, starting at $115. Ready-to-fly drones at the top end of the spectrum, such as the UvifyDraco, can cost up to $700.
What Features Should You Consider When Buying a Drone?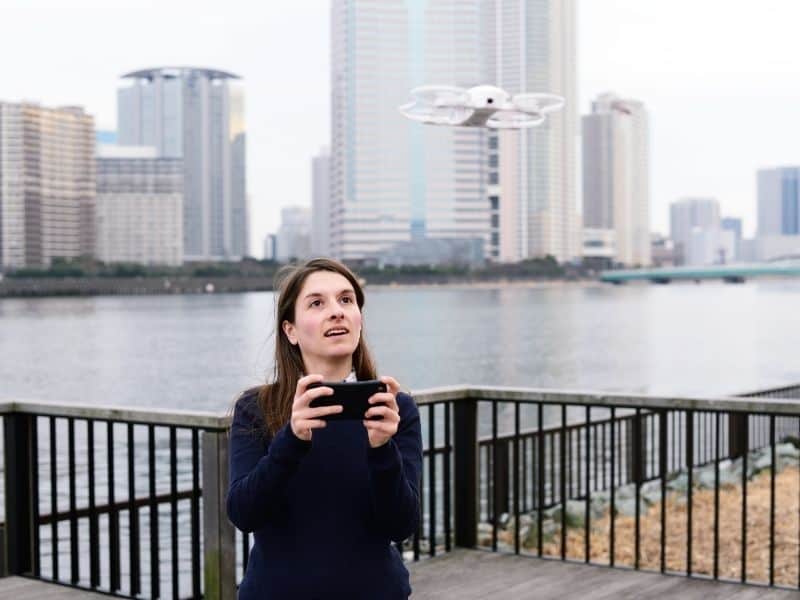 Each drone brand claims to be the best. It is the drone's features that make a drone great. These features should be considered when shopping for a drone.
These are the most important aspects to look at when buying a drone:
Battery Life
The battery is undoubtedly the most important component in any drone, and many other devices, including your smartphone. What is the drone's power consumption, and how much juice can the battery store? The drone's battery capacity will dictate how long you can fly it. Most users, however, would like to fly their drones as long as possible.
Drone batteries can last about 30 minutes on one charge. Some drones are equipped with bigger and more powerful batteries. Make sure you check the specifications for the drone to see the battery's maximum capacity.
Camera Power
Drones are often purchased to get a bird's-eye view of the ground. The camera is the most important thing for most people. These people are correct, and you should also be concerned about the quality and power of your drone's camera, especially if it is being used for videography and photography.
It is important to take into account the resolution and quality of the drone's photos. This is what determines the quality of the photos and videos the camera captures. The majority of mid-sized drones have decent HD cameras, which will meet your needs.
Check to make sure the drone has integrated gimbal technology. Gimbal technology helps keep the camera stable when flying in windy conditions and at high altitudes. Gimbal technology is crucial for precise photography and video recording. It is also essential for search-and-rescue first responders and photographers. This technology is included in most medium-sized drones, but it is not available for mini drones.
Many of the new drones have decent cameras built-in. You also have the option to purchase a customized drone if you want to attach your camera.
Range
The distance that the drone can fly before it loses connection to the remote control is called range. The range of drones varies greatly. Some drones can fly several hundred meters, while others can fly miles. The drone that offers the greatest range should be the most expensive, regardless of other features or pricing. It is important to have a clear view of your drone in the event of an accident.
GPS integrated
GPS technology is the best option for drones. All new drones have integrated GPS so you can keep up with current trends and the competition.
GPS technology can bring many benefits to your drone. First, your drone will fly more stable and increase your navigational skills. Only drones with GPS technology can hover at one location, which is crucial for all drone types.
Drones with GPS technology aren't easy to lose, even if the connection is cut. Because they can know where they are located around the globe, this is possible. They have a return to home capability, which allows them to fly back to the place they were when their connection is cut.
Motors and Rotors
The drone's motors and rotors lift it into the air. Although they look the same, certain types are more efficient than others. You should choose a drone that has enough power to meet your needs.
Brushless motors are also recommended as they make less noise, which can help keep other people's peace. Although they may be more expensive than regular motors, brushless motors can last longer and will cost you less in the long term.
Obstacle Avoidance
It is important to have a clear view of your drone, as mentioned earlier. Because your drone could fly into trees or buildings, this is important. It isn't always possible or convenient to keep your drone in view. Your drone should be equipped with obstacle avoidance technology.
Obstacle avoidance drones can be used to map their environment and find potential obstacles. They can also automatically alter their flight path to avoid hitting obstacles. This ensures the drone's safety as hitting an obstacle could result in death.
Some drones have more advanced obstacle avoidance technology than others. You should research and review the technology in your drone.
Follow-Me Mode
Are you going to be flying your drone on the go? You could, for example, be looking out from your boat at the water while your drone is flying overhead. You should consider a drone with follow-me mode.
The drone will automatically follow your movements and adjust to this mode. The drone will automatically track you and tell you where it is. This allows you to focus on other tasks while the drone flies by itself. Professionals who need to cover long distances using drones above their heads are recommended to use this feature.
Mode of Headless
What level of experience do you have with flying drones? It's not as simple as it looks. Newbies run the risk of losing or crashing the drone.
You will need to take some time to learn how to fly your drone. If your drone has a headless mode, you can use it. This technology allows you to control your drone easily with little experience. The drone will follow the tilt of the joystick relative to your position. The drone will move in the same direction as the joystick points, but this isn't easy to grasp without experience.
Taking care of legal consideration
You should be familiar with all rules and regulations before flying your drone (I know it is exciting).
Different countries have different rules and regulations regarding drone flying. The Civil Aviation Authority (CAA), in the UK, prohibits drones from being flown near aircraft or airports. It also requires that drones be kept below 400 feet.
The Federal Aviation Administration (FAA), which is located in the USA, has a code that states you must not fly above a certain group of people and never drink or use drugs. Refer to here 2.
Similar rules apply to different countries. Don't let the fact that this drone cannot accomplish the intended purpose discourage you.
Drone Accessories and Add-ons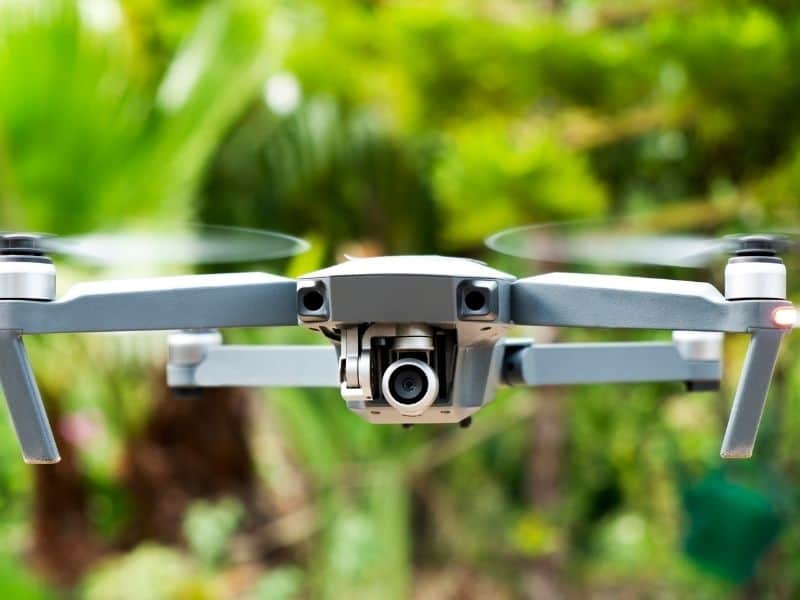 Drones with sufficient lift from their propellers or motors can have additional hardware added. The drone manufacturer's website has information about lift specs. Drones designed to be used with external cameras can typically carry half the drone's weight. The motors are more stressed when there is extra weight, which can cause flight delays and instability.
The spare battery is the most useful and popular drone accessory. While drone batteries provide power for between 5-25 minutes in the air, it can take up to an hour to recharge. Most drone batteries can be easily replaced with a newer one if they run low. Users should have several spares to get the most out of every flying session.
Spare propellers and spare parts are the next most useful accessories for drones. They were made to withstand crashes and other mishaps that are inevitable with flying drones. The exterior components, such as carbon fiber and polypropylene foam, are made of sturdy materials that protect sensitive parts like motors, CPUs, and transmitters.
Propellers are the hardest to replace or repair, and they're also the most expensive. Extra propellers are often included in new drones. Additional spares can be purchased separately. For stability and clockwise spin, drones require different propellers. It is a good idea to have both types of spare propellers.
Other drone accessories that might be useful depending on the use case include propeller guards, LED bands, and additional landing gear. Lens filters are available to adjust saturation levels and reduce glare for drones that are used for photography.
It is a good investment to invest in a bag or case that can carry your drone. Many drone bundles come with many accessories. The drone case should be made of foam to protect the accessories and fit the device perfectly.
Where to Buy a Drone?
Don't be afraid to ask around for help if you aren't sure where to purchase a drone. You can find a lot of drone shops online that ship internationally. Amazon and other online stores are the best places to buy toy drones.
These are the main websites where you can buy drones.
Conclusion
It doesn't have to be hard to find the right drone for you. You should find a drone that is easy to use and that suits your needs. Leave a comment to let us know that you found this guide helpful. We appreciate you choosing Staaker.com to be your source of information. We are grateful for your support.
Video: