With the popularity of drones on the rise, there are many factors to consider when choosing a drone that is right for you. Whether you are looking for a drone for business or personal use, there are a few key features to keep in mind.
This guide will provide some tips on how to choose a drone that fits your needs and budget.
The Basics Of Drone Buying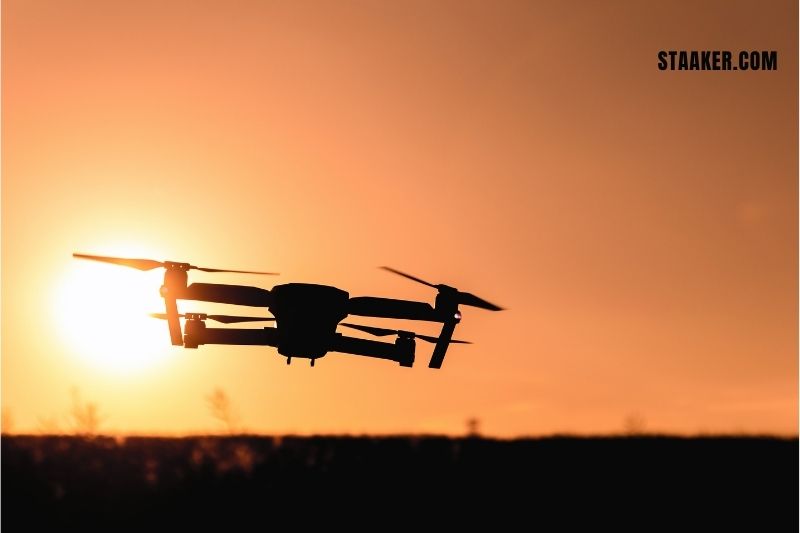 Drones, remote-control (RC), and multi-rotor flying devices offer new ways to see the world. They can take photos and videos from many perspectives.
Today's RC drones allow for first-person-view (FPV), allowing users to experience an exhilarating joyride in which they can see the sky from the pilot's point of view.
It is important to consider three things before you decide to take off. These are your budget, your experience and your intention. Because each person is unique, the best drone will be different. These tips help you make an informed decision before purchasing a drone.
A cheaper drone toy is an excellent way for beginners to get started before investing in a better quality model.
Most drones currently on the market will fall within one of two price ranges: under $100 or above $500. The cheapest drones will be simpler and have fewer controls, while the more expensive ones will offer advanced features and control options.
Most drones can be repaired after a crash. However, the cost of replacement parts can get expensive.
Battery life is a limitation on flight times for all types of drones.
Stay within the drone's signal range.
Use a simulator to get to know your drone better before taking off.
What Should I Know Before Buying My First Drone?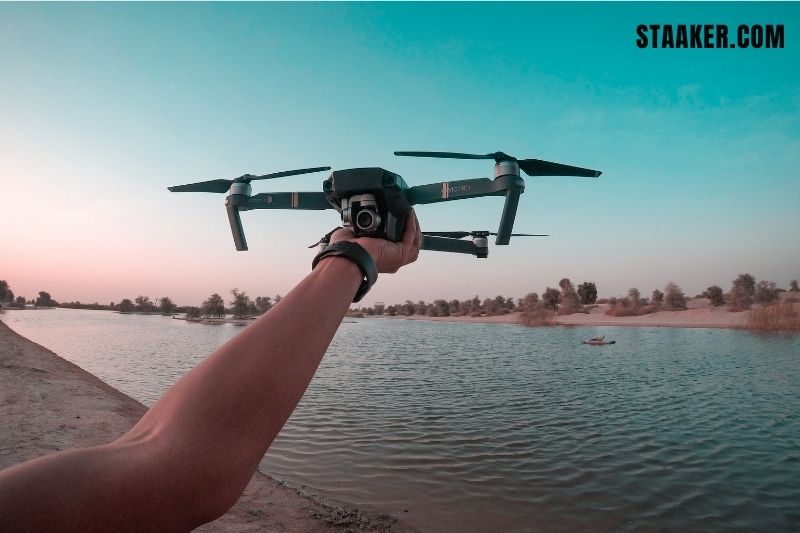 What Does it Cost to Buy a Drone?
Drone technology has many advantages. The best part is that you have many options, and buying the most expensive drone is not necessary.
Drones can be purchased for as low as $50 by children and those who don't need a fancy camera to go with their drones. You will lose a lot of the best drone flight experience at this price. A controller is not included, or you will be limited to a cheap one.
There will also be no flight automation. Because the batteries are tiny, the flight time will be between 5 and 6 minutes.
Which drone is the most affordable?
Let's say a drone with a camera and a joy to fly is nice. These are the two entry-level drones you can buy:
DJI Mavic Mini is the best small beginner drone – This drone can be used as a beginner drone and is very affordable. It weighs less than 250g and can record HD video at 60 frames per second.
This allows you to take amazing slow-mo shots. The drone has auto return home and collision sensors, but it is not as powerful as the more expensive model. You won't need it if you fly it through obstacles.
Parrot Anafi is the best drone for beginners – It is affordable and packed with beginner-friendly features. This drone is affordable and has a 4K camera with zoom.
This is the first introduction to a drone:
When I started looking for a drone, I was tempted to buy the Mavic Pro. But I am glad I didn't! My drone was used to capture B-roll footage in my vlog. The drone had to be small enough to fit into my bag without being too heavy. This is precisely what I got, and more!
The seller I purchased it from said I might not need another drone. Here's why.
It's small enough to take everywhere with me. B-roll footage makes a great addition to any blog. The drone folds down into a small and lightweight package.
Its function was so important that I didn't mind sacrificing space in my bag.
It's inexpensive, so I couldn't justify spending much money on the best drone. This drone was non-toy and the most affordable!
Extra flight time is important to me, and batteries are readily available. Although I was tempted by the "fly more", I realized I needed the extra battery to extend my flight time. So I bought it.
Good flight time – This drone can fly for a decent, but not exceptional, distance. It took me 16 minutes to get home from the airport, which was frustrating initially. After the excitement subsided, I realized that I always landed with enough battery left!
This is NOT a toy product. The mini and spark were toys DJI created for easy photography and fun. Tha Air is the first drone to have advanced features, such as those in higher-end drones like Zoom and Pro.
You can't go wrong if you choose a drone that suits your needs. You shouldn't purchase a drone you don't need. Only buy the features that you require. You can always upgrade later.
Don't miss Best Drones Under 200 for beginners
Types and Uses Of Drones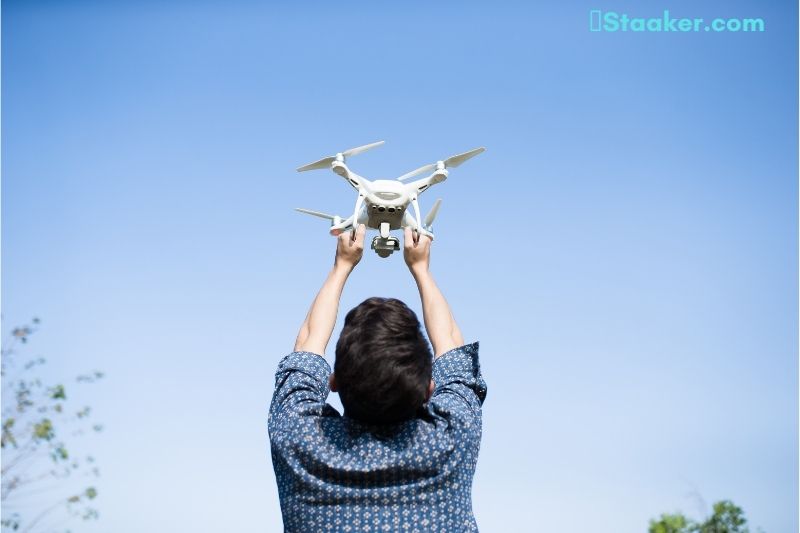 Beginner Drones
Toy drones like the Hobbico Dromidia Kodo and Parrot Mambo are at the lower end. These inexpensive, simple drones cost around $100. They are more about fun than features. They are easy to use and can be accessed via a smartphone app or the included remote control.
Drones for beginners and children are slower than drones for adults. The average flight time is less than 10 minutes for beginner drones and five for very inexpensive models. Spare parts can be purchased at a meager price if anything goes wrong.
Although video capture quality is poor, some small drones come with video cameras. Don't let them go! A cheap drone can be a great way to learn how to fly before upgrading to a better model. In an accident, they won't be expensive to repair or replace.
Camera Drones
The DJI Mavic Mini, Parrot Bebop 2 and GDU Byrd are drones equipped with cameras. They can capture images and cost anywhere from $500 to $1500.
These sophisticated flying machines were designed to provide a stable platform for the lens.
It can be either an add-on or a built-in. They are better at recording still images and video than performing tricks in midair. Video drones must be registered with the FAA because the equipment makes them heavier and heavier.
Gimbals are often included with video drones. These gimbals can tilt and pan the camera and absorb motor vibrations. This helps to cancel the drone's movement and keeps the lens stable.
Gimbals come in two forms: an electronic system built into the camera (like the Parrot Bebop 2) or a physical system of motors and gears like the Mavic Air. Gimbals can be used to position the camera at any angle you like to capture stunning pans, such as those found in nature documentaries.
Larger drones require larger batteries which can lead to longer flight times. A fully charged battery will typically last a video drone for around 20 minutes.
They can also be swapped out for spares to extend their session.
Video drones can also be repaired, and spare parts are readily available, just like toy drones. The replacement rotor blades for the Mavic Air cost about $20, making them relatively affordable. There are many options for quality in the video these drones can capture.
The Bebop 2 has decent but sometimes choppy HD videos, and the Mavic Air has smooth panning shots. The videos from cheaper drones like the Bebop 2 are sufficient for most purposes. However, the DJI drones with better quality will make your job easier.
Drones are used for various purposes, including photographing special events and surveying construction sites. There have been dedicated drone film festivals in New York and Berlin to showcase the innovative ways that amateur moviemakers use their drones.
The more advanced drones, such as the Mavic Air, have autonomous flight tech that allows them to fly independently. The drones can use cameras to avoid obstacles and detect them. Advanced drones let users play with the autonomy of their device by allowing them to navigate a predetermined course on their own via GPS.
However, autonomous flight comes with restrictions. These drones must be registered with FAA and must remain within the pilot's sight at all times. The pilot must be able to take control of the drone at all times.
Racing Drones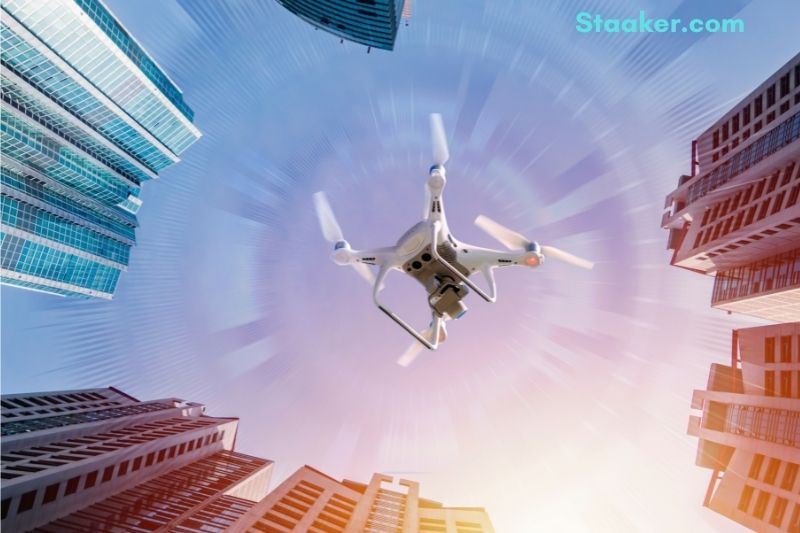 Drone-based competitions have grown in popularity, and drone racing may be the most thrilling. Drone racing drones are smaller and specifically designed to provide pilots with speed and agility. The headsets allow users to see the drone's lens through their first-person view.
This allows them to navigate around a course and beat other pilots. Many racing drones can be modified by hand to reduce weight or increase motor power.
Be aware of your skills. Do you feel comfortable working with tools? While some drones must be assembled before they can be used, others are ready to go right out of the box. Your limits can help you select the suitable drone for you.
Mainly, you should be familiar with the following terms:
RTF (Ready to Fly)
As the name suggests, ready-to-fly or RTF drones are the easiest to start with. RTF drones are the best option for beginners. They come with everything that you need to get going.
Do not mistakenly believe that being ready to fly means you are ready to fly. Some assembly may be required, such as attaching the rotor blades or charging batteries. RTF drones are the easiest to use and come with everything you need to fly. RTF drones are more expensive than other types. The convenience of not having a lot to put together is worth the cost.
BNF
BNF stands for "bind and fly". BNF drones do not come with a transmitter. You can either purchase one separately or use the one you have.
It may not be as easy as it sounds. Every drone will not work with every transmitter. Even if a transmitter works on the same frequency, it doesn't necessarily mean they will be able to bind together. To communicate, both transmitter and receiver must use the same protocol.
It's almost like receivers and transmitters come from Mars. Before you buy a drone, make sure to check that the transmitter works with it.
BNF drones are prevalent among more experienced users who may already own a transmitter they're comfortable with. They are less expensive than ready-to-fly options because they don't come with the transmitter. They require more work to get started.
PNP
Plug and Play are also known as plug and fly. Although it sounds easy to get one of these drones into the air, this is not always true. PNP drones are sold without a transmitter or receiver, so you only pay for the drone.
You may think drones can't be used without a transmitter and receiver. You would be correct. Attaching the drone to an existing receiver or transmitter is possible if you don't have the first drone.
You don't need to learn new controls and can often achieve a more excellent range than a ready-to-fly model. These drones are also typically cheaper than the other two.
ARF
ARF stands to almost ready for flight. It's best to avoid these drones if you are a novice drone pilot. You'll quickly discover that their definitions of "almost" will differ significantly from yours. These drones are often in need of assembly. This can make it very difficult if you don't know what you're doing.
ARF Drones are very popular among those who want to race their drones. They allow for high customization and allow for extraordinary speed. They are best left to the hands of skilled people. You don't want your drone to fail on its first flight because you lack experience.
Key Features to Beware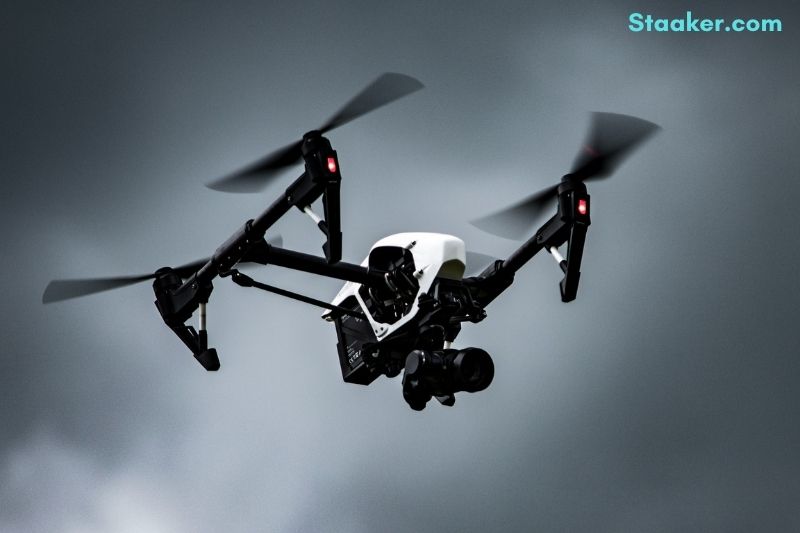 It is difficult to fly drones, especially for beginners. You can learn how to fly these drones properly by using certain features. If you want to enjoy your drone, there are some features that you should have. These are the essential features to look at, regardless of your budget.
Material used
Drones are expensive. The longer you want the machine to last, the more you spend. Less expensive drones usually come from plastic. Although plastic is light and cheap, it's not always strong. You can save money by choosing ABS plastic. It is more durable than regular plastic.
Fiberglass and carbon fiber drones, on the other hand, are more durable. These drones are also more expensive. It is a good investment. The extra cost might be worth it if you are confident you will use your drone often. Aluminum drones are lightweight metal that isn't resistant to damage.
The range of devices
The farther your drone can fly away from the transmitter, the better. The range of cheaper drones can be as short as 30 meters, while more expensive models can fly for miles without losing touch with the transmitter.
The range is crucial if you want to use your drone for videography or photography. A more extended range will enable the drone to reach areas a human cannot. A long-range range may not be necessary if you fly for fun and keep the machine in view.
Not all drones advertise a range. Radio waves are used to transmit instructions to drones. These radio waves can easily interfere with each other.
You can expect some interference from your drone unless you live in a remote location. Some areas may have a significantly shorter range than the advertised.
For example, flying a drone close to cell phone towers will dramatically reduce the range. Your drone's signal can be impeded by static obstacles like trees, mountains, or buildings. It is best to get a drone with more range than you need. However, this estimate may not be possible in real life.
Flying Time
One of the most significant problems faced by humans when they first attempted powered flight was fuel. The longer an aircraft can stay in the air, the more fuel it can carry. Fuel can also add weight to an aircraft's ability to take off.
Drones are not like passenger aircraft because they don't have large fuel reserves. This means they can't stay up for very long. The drone's battery has a limit on how long it can fly.
This is why a drone may be limited to flying for 20-30 minutes. However, some less expensive drones might only be able to stay in the air for five minutes.
When making a purchase decision, budget is an essential factor. However, you need to look for the drone with the longest flight time and the longest wait time for the battery charge so you can fly again.
It doesn't matter how long your drone is flying. You should always have extra batteries and charge them when you fly. If your drone runs out of battery, you can swap the battery to increase your flight time.
Notice: After changing the battery, you should let the drone cool down for at least 10 minutes. This will prevent motors from overheating.
Camera
Many drone owners believe that the machine's primary purpose is to take a photo. Most drones come with a camera or the ability to mount an external camera. The drone's added weight may reduce flight time, but it is worth the incredible images and videos you can get.
You should also consider whether the drone comes with a camera. Pay attention to your camera's specifications, including shutter speed, frame rate and aperture. These factors can affect the quality and quantity of photos you can take.
Live Feed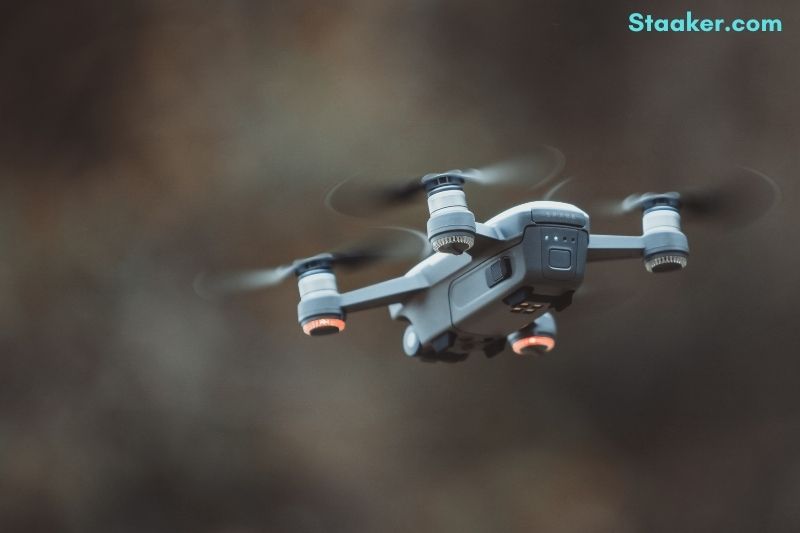 It is beneficial to have a live feed from your drone. It allows you to see what the drone is seeing and lets you view it through its eyes. This makes flying the drone more accessible and safer.
If you are looking for a drone with a built-in camera, make sure it can transmit live video to either an LCD screen embedded in the transmitter or your phone/ tablet.
If you purchase a drone equipped with a camera mount, ensure that all cameras you use can transmit live feeds. Although live feed capability can be expensive, it is a great feature that drones should have.
Spare Parts Availability
Anybody who has owned a car knows about spare parts. The rule of thumb is that the more popular the drone, the more readily available spare parts. You will need spare parts. It is a fact. Drones are subject to wear and damage from use.
A drone equipped with spare parts will save you money and allow you to spend more time flying. You might consider buying spare parts as soon as your drone is purchased to ensure you always have them. Essential spare parts are the propellers and landing gear, motors, batteries, controllers, and motors.
High-tech Features to Take into Account
These are the basics. Many other features can make drone flying much more enjoyable than those listed above. These drones are typically cheaper and can appear like a bargain. If using them is frustrating, this is not true. It can be easier to fly drones with more advanced sensors and functions. For beginners, it is sometimes better to buy more expensive drones.
These are the best extra features you can look for in drones:
Having a drone that doesn't know where it's going is useless. Your drone can use GPS navigation to help it find its way. Some models allow you to program routes for your drone and have it navigate itself.
This is particularly useful if you want to take photos of a specific area over multiple days.
Tall buildings, Mountains. Trees. Other radio signals can all interfere with communication between your drone's controller and the one you are using.
Drones equipped with a GPS home function can record their starting point and return to that location if they have a problem. You can rest assured that your drone will not disappear into the distance, never to be seen again.
The home function can be viewed as an emergency backup. Although this function works most of the time, it is best not to rely entirely on it. Keep your drone visible and under control so you can return it if necessary. If that is not possible, you can use the home function to get your drone out of trouble.
This feature will not allow your drone to use its rotor blades against your enemies. It's an important feature that can make flying easier for beginners.
Let's say you and your drone face the same direction when you launch your machine. The aircraft will move to the left if you press the controller left. It will turn to the right if you press the controller right.
What happens if your drone is turned around? Your left side suddenly becomes its right and vice versa. The many drones make it challenging to distinguish which end is front or back. You can quickly run into problems if the machine turns left instead of right.
This problem is solved by using Headless Mode. It sets a direction for the drone that it will follow. Whatever direction the drone is facing, steering left will cause it to face your left.
Steering right will cause it to face your right. This can make the difference between landing safely and crash, especially if you are a novice drone pilot.
Gimbal is fun to say, but it's much more. Gimbals are devices that hold your camera steady while allowing it to pivot in response to the machine's movements. These three axes, pitch, roll, and azimuth describe the various emotions that a flying machine can make.
A three-axis stabilizer will ensure that your drone's camera is stable even when flying. This is particularly important if you are shooting video footage.
When Is The Best Time For A Drone To Be Purchased?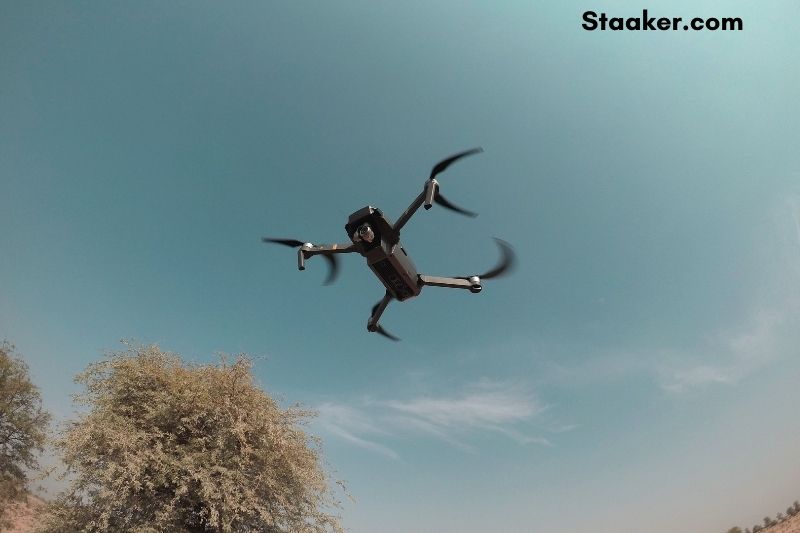 It is best to buy a drone when you can fly it. This is an essential aspect of drone ownership. Nothing is more disappointing than a drone sitting in an office drawer or somewhere else that isn't being used.
A drone is best bought immediately if you have a compelling reason to purchase one. You can wait for Black Friday sales or other mass sales after Christmas to see if the prices drop.
It might seem that product prices will drop if they wait until a new model is available from a manufacturer. DJI is one of the largest companies that does not drop prices much. They simply discontinue old models.
If price is a significant concern, you might consider purchasing a Syma X5C-1 drone. You can practice with the drone until you can afford a better one.
You might want to think twice about skimming on a drone or buying a less expensive model before you decide to buy one.
If you are a newbie in the drone field, you need to know this: Best Places to Fly a Drone
FAQs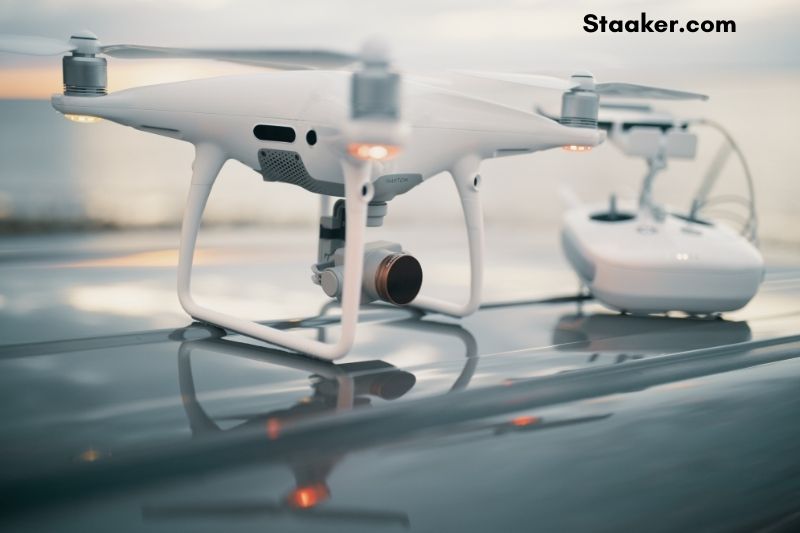 1. Do I need a Licence to fly a drone?
All commercial drone pilots, as well as most recreational pilots, require the A2 CofC license. This depends on your drone type and how you intend to fly it. All commercial drone owners should have an Operational Authorization.
2. Can my drone be flown over homes?
Can a drone fly over my house? In many cases, yes. Refer to the CAA or the Drone Code for more information. For more information, contact the pilot if you believe they are flying illegally.
3. Is there an app that can detect drones in the sky?
Can an app be used to detect drones? Aerial Armor is proud to offer the first drone detection app for Android and Apple mobile devices.
Conclusion
Choosing a drone can be a daunting task, but there are a few things you can keep in mind to make the process easier. First, think about what you want to use the drone for. If you're looking to take aerial photos or videos, you'll want a drone with a good camera. If you're looking to have fun, you might want a smaller, less expensive drone.
Second, consider the features you want in a drone. Do you want something easy to fly, or do you want something with more advanced features? Lastly, think about your budget. There are a variety of drones available at different price points, so it's essential to find one that fits your needs and your budget.