In technological terms, a drone is an unmanned aircraft. Unmanned aerial vehicles (UAVs) or unmanned aircraft systems (UASes) are the more common names for drones. A drone is a flying robot that can remotely control or fly independently using a software-controlled flight plan in its embedded systems. These plans work in conjunction with GPS and onboard sensors.
Drones have been extremely popular in recent years. They can be found online, in department stores, or at grocery stores. So, which type of drone is right for you?
Staaker will be discussing four different types of drones with the pros & cons of each. Let's dive in!
Different Types of Drones
Pros
Cons
Typical Uses
Price ($AUD)
Multi-Rotor

Accessibility
Ease of use
VTOL and hover flight
Good camera control
Can operate in a confined area

Short flight times
Small payload capacity

Aerial Photography and Video Aerial Inspection
$5k-$65k for pro drones
Fixed-Wing

Long endurance
Large area coverage
Fast flight speed

Launch and recovery needs a lot of space
no VTOL/hover
Harder to fly, more training needed
Expensive

Aerial Mapping, Pipeline and Power line inspection
$25-$120k for pro drones
Single-Rotor

VTOL and hover flight
Long endurance (with gas power)
Heavier payload capability

More dangerous
Harder to fly, more training needed
Expensive

Aerial LIDAR laser scanning
$25-$300k for pro drones
Fixed-Wing Hybrid

VTOL and long-endurance flight

Not perfect at either hovering or forward flight
Still in development

Drone Delivery
TBD, in development
Multi-Rotor Drones
Multiple propellers and rotors are designed for vertical takeoff and landing. Propellers, the small wings, and blades that allow a drone to fly are similar to what you'd see on a helicopter. The propellers' spinners are the rotors. Multi-rotor drones are more common than helicopters with one rotor. There are usually four to six rotors for smaller drones. Six to eight rotors are more common for larger drones.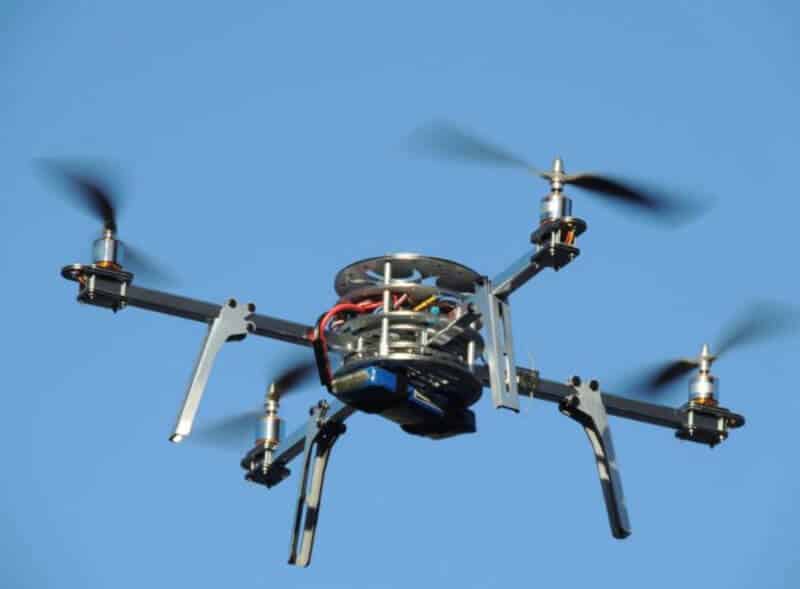 You can have better control of the drone's position in space by having more than one rotor. A drone with more than one rotor can maneuver itself in many ways, but it is more difficult to control an 8-rotor drone than a 4-rotor.
Drones with a lot of motors may have limitations in speed and flight time. This is because they are less efficient than other types of drones (described later in this article) that can fly for almost 16 hours at once. Multi-rotor drones are limited in their flight time. They can fly for only 20 minutes before they need to recharge the battery. This makes it difficult to do large-scale surveys and deliver packages.
Fixed Wing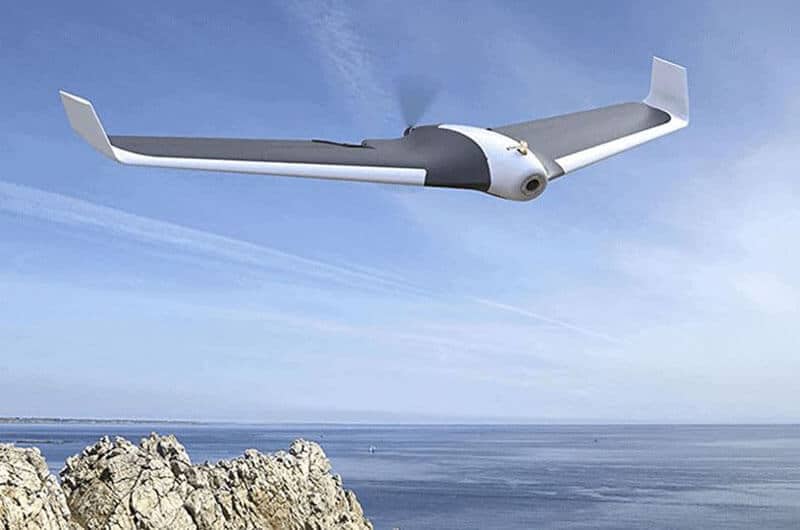 Fixed-wing drones can take off vertically, unlike drone models that fly using rotors. They have one long wing and require either a runway or a catapult to lift them off the ground. Because they cannot hover, they have more difficulty landing.
While fixed-wing drones can be used in surveillance operations, such as the military, they are not used for drone flying or other forms of aerial photography. A drone must be capable of hovering and staying in flight at certain angles to capture stable photos and videos.
Fixed-wings are often used for long-distance trips or as hobby aircraft. They can fly for up to 16 hours and do not require charging unless they are connected to other electronic equipment.
This drone type requires more experience with drone flying, especially in takeoff and landing.
Read Next: https://dronesgator.com/best-fixed-wing-drone/
Single Rotor Dones
Single-rotor drones are very similar to helicopters in terms of design and structure. A single-rotor drone is much more efficient than a multi-rotor model. It has one large rotor and one small one at the tail to control the drone's heading. Multi-rotor drones are more efficient than single rotor ones.
These drones can fly faster and can be powered by gasoline engines. Aerodynamics dictates that the spin of an object will be less if there are fewer rotors. Quadcopters are much more stable than octocopters. Single-rotor drones are more efficient than multi-rotor ones in this sense.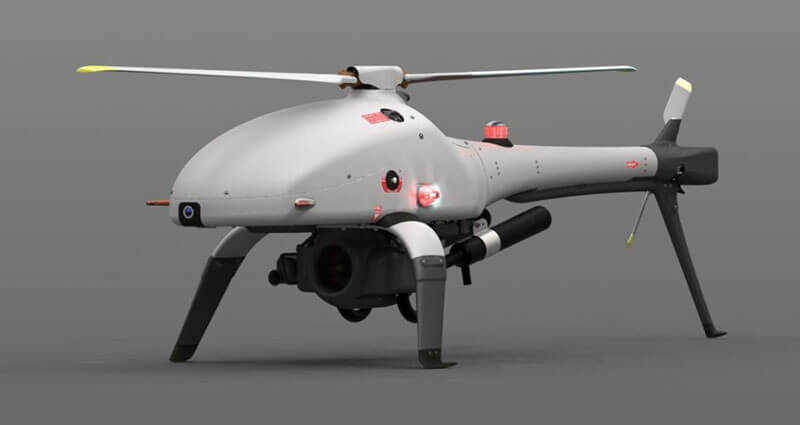 These machines come with a higher level of complexity and operating risks. These machines also come with higher costs. Large rotor blades can pose a danger (fatal injuries have been reported from RC copter accidents). If the drone is not properly handled or involved in an accident, it could be dangerous.
Due to their small rotors, multi-rotor drones are not often involved in fatal accidents. However, they can cause scarring on the human body. They require special training to fly them properly on the air (though they might not require a runway or catapult launcher).
Read the comparison between Multi-Rotor vs Single-Rotor, check out the link: https://www.kdedirect.com/blogs/news/multi-rotor-vs-single-rotor
Fixed-Wing Hybrid VTOL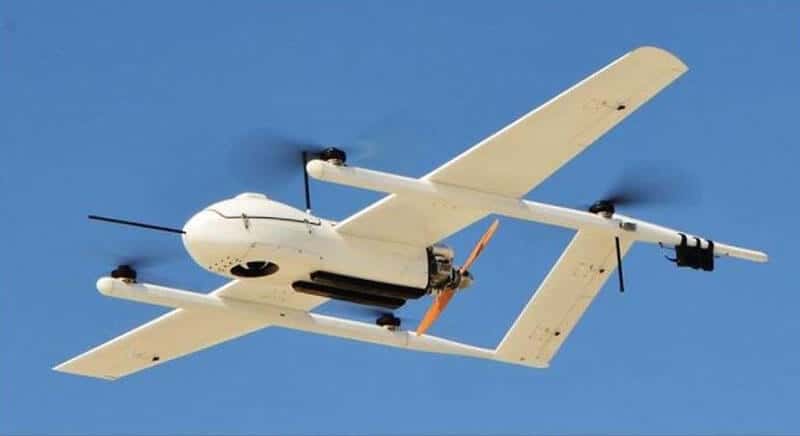 Fixed-wing hybrid drones are the latest technology to hit the market. These hybrid drones combine the best of both fixed-wing and rotor-based drones, with the ability to take off vertically. This hybrid hardware is a great choice when it comes to commercial drone usage. Some companies are using these models for delivery.
Hybrid units can be simply fixed-wing drones equipped with vertical lift rotors. Some people reposition themselves to fly straight up during takeoff and then shift to a horizontal position once in the air. Some designs have wings and rotors that allow you to swivel in one direction during a flight.
The hybrid VTOL drones can be used for long-distance flying and are extremely versatile. They are also a bit more expensive than their less common counterparts. They are also relatively new technology making them an attractive choice for early adopters.
Read also:
FAQs about Drone Types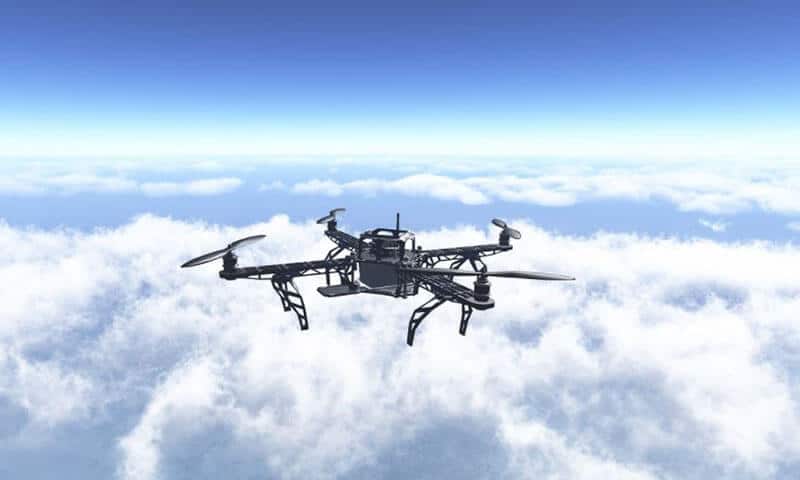 Which are the five best drones?
Best drone for most people: DJI Mini 2
Best beginner drone: Ryze Tello
The best drone for aerial photographers: DJI Air 2S
Great battery life: DJI Air 2
Best racing drone for beginners: Emax Tinyhawk 2
Source: https://www.cnet.com/news/best-drones/
What is the drone size?
Sizes (types of sizes) Weight Very small 250.01g to 2kg Small 2.51 kg to 25kg Medium 25.01kg to 150kg Large More Than 150kg 1 more row.
Source: https://www.casa.gov.au/drones/rules/drone-types
What does a 5-inch drone mean?
The size in millimeters denotes the frame size. This is the distance between the prop/motor center and the frame. Indoor flying is too difficult with sizes 5″ and 4; 3″ is suitable for large halls but 2.5″ or less for home flying.
Source: https://www.reddit.com/r/fpv/comments/a56loc/what_does_size_of_drone_mean_for_ex_2_inch_3_inch/
What is the cost of a good drone?
A toy drone costs between $20 and $250. Camera drones start at $300, and prices go up after that. The DJI Mavic Pro, the best drone we tested, retails at just below $1,000. Professional drone pilots will spend thousands to obtain the best image quality, flight time, and flight time.
Source: https://myfirstdrone.com/drones-for-sale
Conclusion
You now have a better understanding of the different types of drones. Then you can select the best drone for you. If you find this useful, please share it with anyone who might need it.
Thank you for visiting staaker.com. For the latest reviews and information on drones, make sure to visit our website often!
Video: