You do not require a pilot's license to fly a drone. However, commercial drone use requires that the pilot meet the FAA Part 107 requirements for small unmanned aircraft systems (sUAV) flying (these rules were in effect as of August 29, 2016). This certificate shows that you are familiar with the operating requirements and regulations for flying drones safely.
You must meet these requirements to become a pilot:
At least 16 years of age
Learn English language skills.
To safely fly a drone, you must be in good physical and mental health
Pass the first aeronautical knowledge test: "Unmanned Aerial General – Small (UAG).
Remote Pilot Certificate Requirements:
During all UAS operations, remote pilots must be able to reach them easily
To maintain their aeronautical knowledge recency, certificate holders must take an online recurrent course every 24 months.
FAA Part 107 Rules contains several basic requirements
Operators of small UASs should avoid flying near manned aircraft. They also need to be careful.
Keep your drone in sight.
You can fly in daylight or twilight (from 30 minutes before official sunrise to thirty minutes after official sunset local time).
The minimum visibility for weather conditions is three miles away from your control station.
The maximum altitude allowed is 400 feet above the ground. If your drone is within 400 feet of any structure, it can go higher.
A small UAS cannot be flown over someone who is not directly involved in the operation.
An FAA-approved knowledge testing center may allow you to pass an initial aeronautical knowledge exam.
You must have a Part 61 pilot certificate (other than a student pilot) and have completed a flight review within the last 24 months.
You must make your drone accessible to the FAA to inspect or test on request. Additionally, you must provide any records required by the rule.
Any operation that causes serious injury, loss of consciousness, or property damage (to property not under the UAS) exceeding $500 must be reported to the FAA within ten days.
Read also: Do you Need to Register a Drone?
How to Pass Part 107 Drone Pilot License Exam
DARTdrones is just one of the many companies that have created a Part 107 Prep Course online and in-person. The course is designed to help you pass the FAA Part 107 Exam.
You will need to answer 60 questions on 12 FAA topics, including aeronautical decision-making, aviation weather, and sUAS regulations and rules, to pass the exam. The majority of people can study and pass the exam in 15-25 hours. We currently have a 99% success rate.
FAQs about Pilot's License to Fly a Drone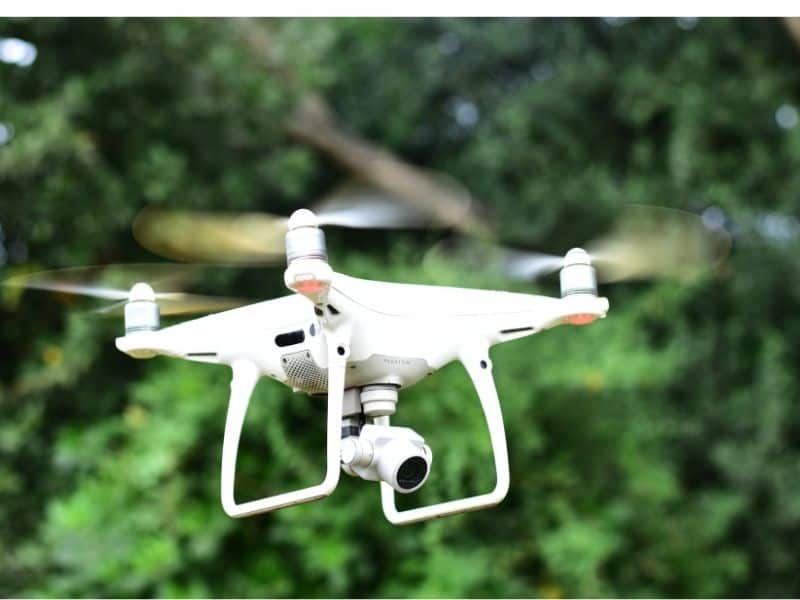 What is the average time it takes to obtain a drone license?
It takes most of our students between 4-6 weeks to obtain their FAA drone pilot license.
Your official certificate card will arrive in the mail within 6-8 weeks. It is laminated and elegant and can be pulled out at parties.
Is there an FAA testing center near me?
Your test will be taken in person at the local test center.
There are approximately 800 locations across the U.S. territories and states.
What is the cost of a drone license?
It costs less than $500 to get your drone license.
What happens if you fly your drone commercially and don't have a license?
It is possible to fly your drone commercially without a remote pilot license for as little as a day or an hour. The FAA could fine you up to $32,666 per hour if they become aware of your drone-related activities. Based on the intent of the drone's flight at the time of take-off, the FAA determines whether it is commercial or recreational.
Do you think it is a good idea for you to get a license, even if your goal is never planning to pilot it commercially?
The short answer to your question is "Yes." Buy one. It's possible to find yourself in a new rewarding career because of your passion for drone flight.
Do you find it comforting to know that all drivers on the road require a license? Perhaps the same is true for the skies. Although everyone is imperfect and unexpected events, imagine being more prepared if your drone was certified Part 107.
So, You now know the answer. Leave a comment to let us know that you found this guide helpful. We appreciate you choosing Staaker.com to be your source of information. We are grateful for your support.
Video: