Drones are becoming more popular for their production. Drone regulations are constantly evolving. Although drone use is permitted in the Philippines, many laws must be followed to ensure safe flying. When flying in the Philippines, operators must adhere to these drone laws.
In this guide, Staaker will share with you Philippines Drone Laws and tips for travelers who intend to fly drones in this country.
Drone Laws in Philippine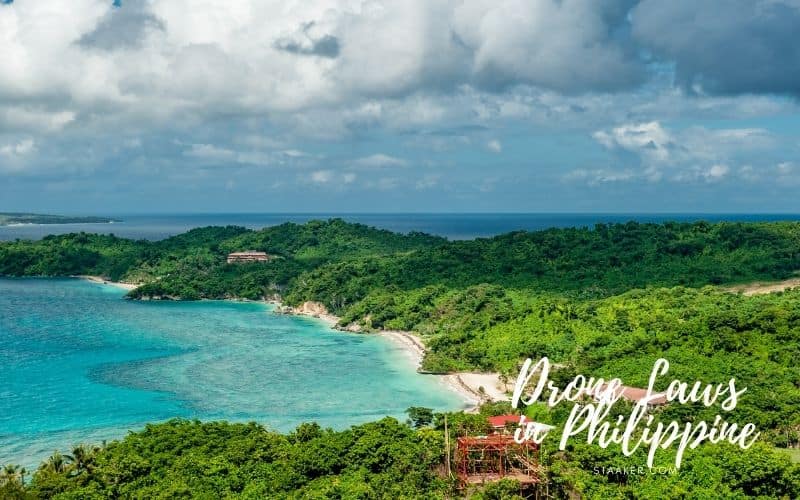 General Rules for Flying a Drones In Philippines
These are the top rules for flying drones in the Philippines, based on our research and interpretations of the laws.
A certificate from the CAAP is required to fly drones for commercial purposes or drones that weigh 7 kg (15 pounds) or more. For more information, see the following section.
Fly only during daylight and in good weather
You must keep the drone within your sightline.
Avoid flying over densely populated areas such as schools and markets.
Fly no higher than 400 feet above the ground.
Keep at least 30m (98ft) away from anyone not involved in the drone's operation.
Avoid flying closer to airports than 10 km (6 miles).
Avoid flying near emergency areas such as fires.
This document is available on the CAAP website. For more information about the Philippines' drone laws.
Required Certifications to Fly a Drones in Philippines
A CAAP certificate is required for large drones that weigh 7 kg (15 pounds) or more. Commercial drones require a UAV certificate. There are three parts to the authorization:
UAV Controller/ Pilot Certificate
UAV Registration
Certificate for UAV Operator
You must complete a training course and pass an exam to be eligible for the UAV Controller / Pilot Certificate. The certificate is valid for five years. The UAV Operator Certificate is valid for three years and requires a letter of intent and detailed operation specifications.
After registration, the required registration marks must appear clearly on the UAV. Find out more information about certification on the CAAP website.
Related posts:
Tips for Travelers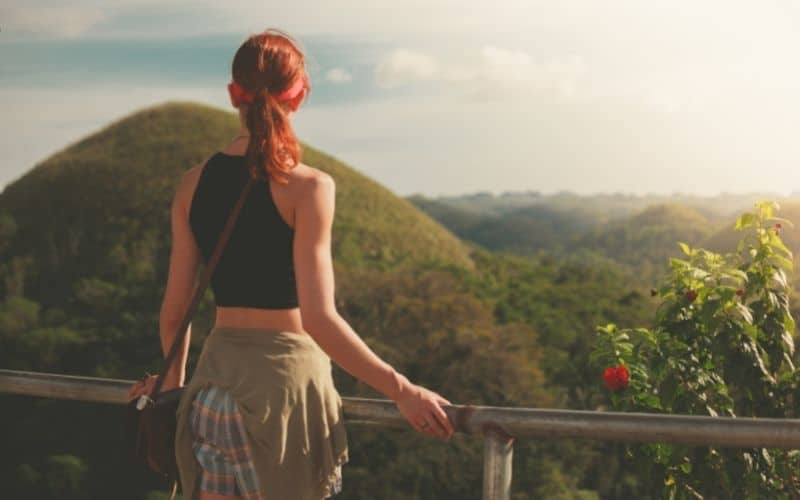 Importing UAVs into the Philippines
It is a good idea to obtain a "Carnet" (Merchandise Passport) before you enter the Philippines with your UAV equipment. This will save you time and avoid the hassle of dealing with customs. The Philippine Bureau of Customs may accept it as documentation, even though the Philippines is not a country that requires a carnet.
The Bureau of Customs may require an "Import Bond" in certain cases to ensure that UAV equipment being imported is not resold on the market. The declared value of the UAV that is being imported will determine the cost.
Additional documentation may be required.
"Import Clearance" from the Civil Aviation Authority of Philippines. Send your request to the "Airworthiness Department(AWD) – Civil Aviation Authority of Philippines. In some cases, the Philippine Bureau of Customs refused to release UAV equipment without clearance. (See Specimen: RPAS Export Certification).
Export
There are no issues with exporting UAVs and related equipment to Philippines.
Moving around the Philippines
The standard UAV travel procedure applies, including proper packaging for Lithium-Polymer batteries. UAV hard-cases must be used, but weatherproofing is a better option.
Suggestions for coordination
It is best to coordinate your operations with these authorities:
Before deployment
Civil Aviation Authority of Philippines
Philippines Drone Association (PDA).
Surrounding the scene:
Local Government Units (LGU)
Level municipal (City).
Barangay (Village Level)
I-NGO Focal points / Cluster Focal points
They can advise you on who to contact at the ground to inform them of your intentions and their movement schedules.
FAQs
 
Is it legal in the Philippines to fly a drone?
The Civil Aviation Authority of the Philippines (CAAP), the Philippines' national aviation authority, states that flying drones is legal. However, it is important to be aware of the regulations and comply with them before you do so.
Source: https://uavcoach.com/drone-laws-in-philippines/
Do I need to register my drones here in the Philippines?
To fly your drone recreationally, you don't have to get a permit. You can fly a small drone around your home or for photos on your drone blog.
Source:https://philippinedronenetwork.com.ph/drone-industry-news/philippine-drone-laws-licenses-and-registration-2021-updated/
How do I get a CAAP drones license?
You must pass both the CAAP drone pilot theory and practical flying exams to become CAAP certified. This course is recommended and will teach you everything you need to obtain your commercial drone license.
Source: https://mydroneservices.com/learn-to-fly-a-drone-in-the-philippines/
Where can I fly a drone in Manila?
Magellan's Cross.
Rizal Park.
Quezon Memorial Circle.
University of the Philippines Diliman
Burnham Park.
Camp John Hay.
Mines View Park.
Club Manila East Taytay
More…
Source: https://philippinesdrone.com/where-to-fly/
Conclusion
You can fly drones in the Philippines safely if you read the drone laws and refer to this guide. We appreciate you choosing Staaker.com to be your source of information. We are grateful for your support.
Video: