Are you looking for a way to make extra money? If you have a drone, you can start making money with it today.
There are several ways to do this, and we will explore some of them in this article. Whether you want to start a drone-based business or make some extra cash on the side, there are opportunities out there for you.
So, read on to find out how to make money with a drone.
Prerequisites For Making Money From Drones
Starting a business utilizing your drone might be challenging, especially if you are a beginner. There are a lot of avenues to explore and decisions to make. Moreover, it also demands some level of investment from your side, including your time, money and hard effort.
To make the process easier, we have compiled a list of all the necessities before establishing a business utilizing your drone.
Equipment
To generate money with a drone, you first need a drone! Many different drones are available in the market, and it can be a little overwhelming to choose from all the alternatives. It would help if you considered the two most crucial aspects: your use case and budget.
For example, if you want to shoot stunning images and movies, you may opt for the Mavic 2 Pro, but if you're going to get into surveying and mapping, you should acquire the DJI Phantom 4 RTK.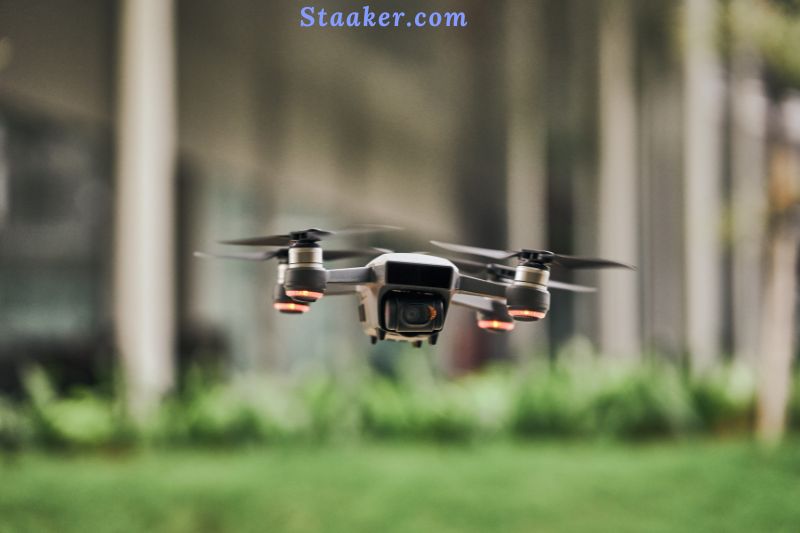 Furthermore, drones are also available in five other categories, including,
Nano drones that weigh less than or equal to 250 grams,
Microdrones which weigh more significant than 250 grams and less than or equal to 2 kg,
Small drones which weigh more significant than 2 kg and less than or equal to 25 kg,
Medium drones weigh larger than 25 kg and less than or equal to 150 kg, and
Large drones which weigh larger than 150 kg.
Furthermore Information, please see this article: How Much Weight Can A Drone Carry
Training
After purchasing a drone, the next step is to learn how to operate it. Flying a drone is not as straightforward as it looks. Different sectors require different skills, and there is a learning curve for these skills. So before getting into any business, you need to ensure that you are ready and know all there is to know about flying drones.
You might take up an online course, enroll in a community college course or learn from a mentor and practice side by side to enhance your talents.
License
To commercially operate a drone, you must have an allowed license. The procedure to obtain a drone license depends on where you reside.
For example, in the US, the license must be authorized by the FAA (Federal Aviation Administration). The permit is called adequately Part 107. To receive a license, you will be required to take an exam consisting of several questions regarding drone flight, safety and procedures and then register your drone with the FAA. However, there is no skill exam to be given. So, you may easily take an online course or browse the internet to prepare for your exam and acquire a drone license.
You need to register with the UK Civil Aviation Authority in the UK. It doesn't matter if you plan to use your drone commercially or not; if it weighs between 250 grams and 20 kilos, you need to register as an operator and acquire a flyer ID.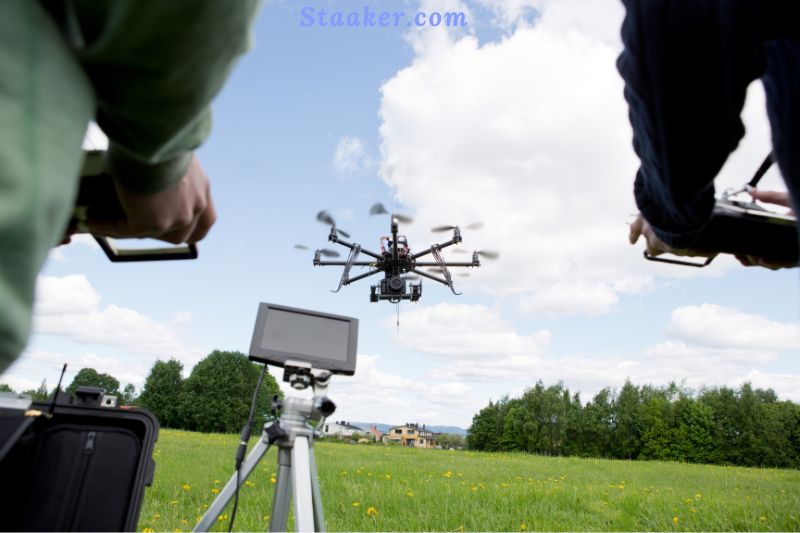 To receive your flyer ID, you must give a quick online test to test your awareness of the safety rules. It consists of 20 straightforward MCQs, of which you must answer 16 correctly. Furthermore, the Flyer ID remains valid for three years.
You do not need a license in India to use nano and micro drones for non-commercial activities. However, for drones bigger than that and for any commercial usage, you will require a license granted by the Directorate General of Civil Aviation (DGCA).
The license is awarded based on a skill test report from a recognized training organization. Most drone training programs may be finished in five to seven days. Furthermore, once issued, a remote pilot license is valid for ten years and can be readily renewed.
Drone Insurance
Flying a drone can sometimes be perilous, especially if you are a beginner. So, acquiring insurance at the beginning itself is a good idea. It will assist you in protecting yourself in case of any incidents.
And before starting business, maybe you need research about drones: Types of Drones: The Four Different Drone Types
How To Make Money With A Drone
1. Real estate photographs and video
Standard photography is quite limited when it comes to selling property. With a drone, you can acquire broad views of a commercial or residential building's façade, emphasize cathedral ceilings and spacious foyers, or record a smooth video flyover of the complete property. According to multiple listing service (MLS) real estate database statistics, aerial image postings often sell 68 percent faster.
As a freelance drone operator, you can connect with real estate brokers wanting to spice up their listings with breathtaking photos. In addition to your drone, you'll also need some basic knowledge of picture and video editing software to edit your drone footage.
2. Hotel and resort ads
Standard photography doesn'tdoesn't always do credit to the setting or the views at a hotel, resort, or casino. Marketing teams in the hospitality business typically look to aerial photography to highlight properties. Unless they have an in-house photographer, they need to outsource the images to a drone operator like you.
As with real estate photography, you'll need picture and video editing tools to collect your aerial footage. You should also develop a portfolio website and manage social media profiles to get the word out.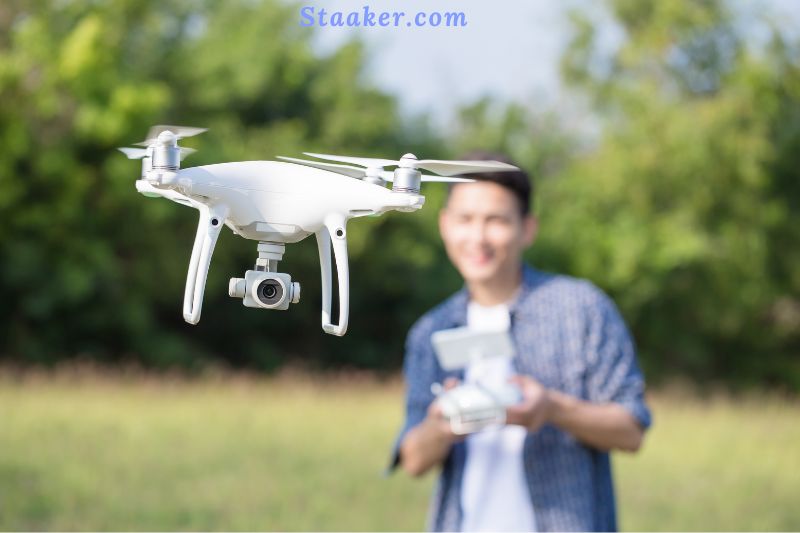 3. Wedding photographs and video
Drone photography is becoming more popular at weddings, with photographers reporting increasingly typical requests for aerial footage. A drone can showcase the beauty of the place during destination weddings in one seamless shot in ways a videographer can't.
You can use either network with clients directly or go to local wedding photography businesses and ask about partnering with them. To locate newlyweds looking for aerial wedding photography, consider using a freelance platform like Thumbtack to receive leads.
4. Structural or building inspection
Drones give a safer and more cost-effective approach to assessing an asset and indicate what repairs are needed. For example, a drone can more readily investigate the inside of a massive chimney or reach the top of a cell phone tower than a human being.
Several businesses require inspections and could benefit from using a drone to conduct them. Construction sites, utility towers, and nuclear power plants are examples.
Consider contacting local home inspectors for employment opportunities to get started. Occasionally, inspectors collaborate with independent drone pilots to undertake roof inspections from above. You can also obtain certification as a house inspector and add drone inspection services to your offerings.
5. Selling stock photographs or videos
This page, like most images on the internet, contains stock images. Companies frequently pay for access to stock images for marketing, instructional, and other online and print products.
Numerous websites purchase stock images and films from individual photographers to supply this need. Most provide a commission to the photographer upon selling a photograph or film. The rates for exclusive and non-exclusive images often vary, but this can be an excellent method to earn passive cash.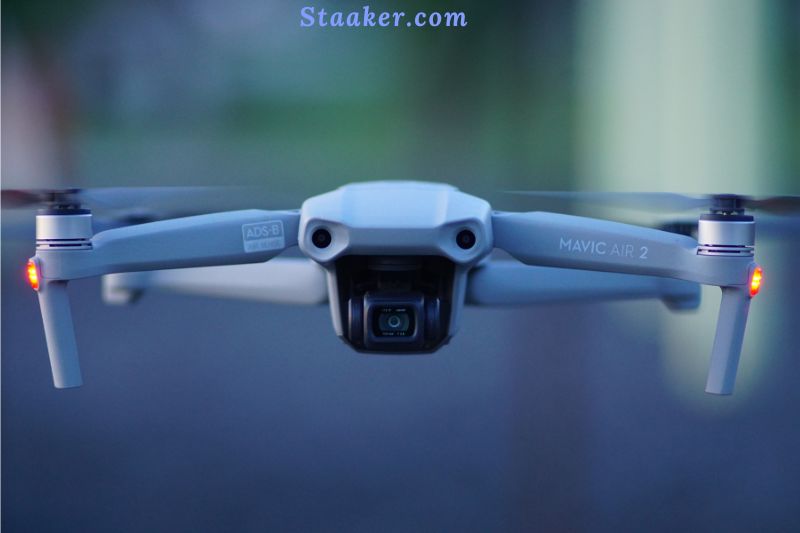 Here are a few websites where you may sell your drone photographs and videos:
Up to 50 percent commission on Alamy listings
500px: Up to 60 percent commission
SmugMug: Customize your pricing
Up to 75 percent commission on Stocksy (exclusive photos only)
50 percent commission in addition to challenge bonuses
6. Drone delivery
Numerous businesses require swift and effective package delivery. Commercial vehicles can transport packages faster, cheaper, and less polluted than drones. Amazon has already implemented the Prime Air system, which can deliver products weighing less than 5 pounds to clients within 30 minutes.
Although most businesses utilize drones and employ pilots, there may be freelance opportunities with startups or organizations on websites like Upwork.
7. Filmmaking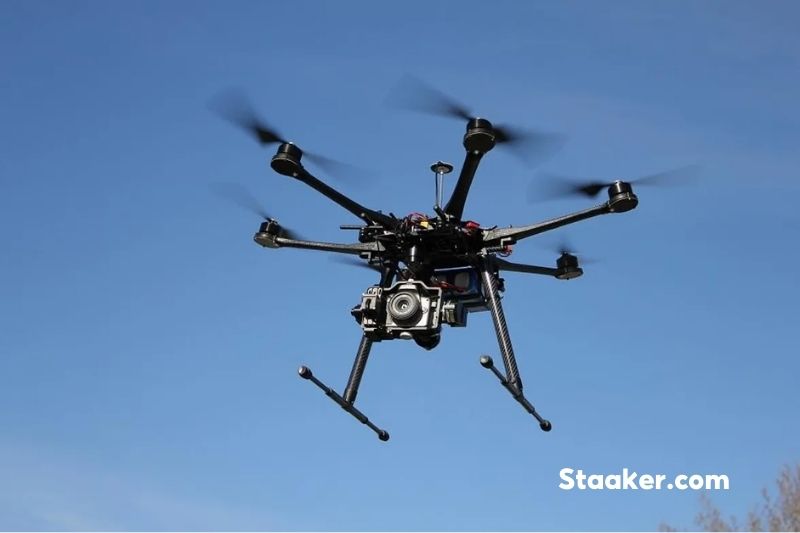 If you have a tale to tell, follow your passion and use your drone to create art. If you make something exceptional, you can enter it into a drone festival for a chance to earn substantial prizes.
For instance, the Boston Drone Film Festival awards winners with a bag full of equipment and a seven-day vacation. If submitting to festivals fails, you can also win cash prizes or ask for advice on AirVuz, which is essentially YouTube for drone artists.
8. Rescue and search training
If you wish to participate in search and rescue, you should know that it will not be an official investigation. Instead, you will pilot your drone following the conclusion of the study.
For instance, SWARM provides missing person and animal searches using a network of volunteer pilots. Nonprofit enterprises require group training instructors to bring volunteers up to speed, even though most of such employment is unpaid.
Research local search and rescue organizations in your area to get started. You may also require specialist equipment, such as a thermal camera, and your teaching abilities.
9. Precision agriculture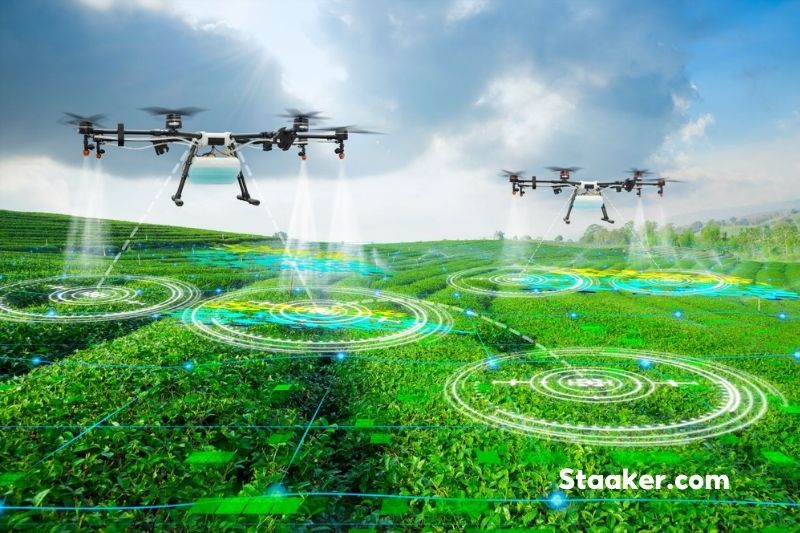 Farmers employ precision agriculture to monitor and respond to changes in their crops. Drones are currently being used to evaluate farmland to identify where to plant seeds, where to replant and prune, and where to apply fertilizer.
The resulting efficiency not only saves money but also protects the environment. According to the Intergovernmental Panel on Climate Change, sustainable land management can mitigate the effects of climate change on society and ecosystems. If you live near a rural location, offering your services to farmers could be a way to make money and have a significant impact on the environment.
10. Aerial mapping
Drones can survey large tracts of land for building and infrastructure planning needs. Images captured by a drone survey can be utilized to create 3D maps, thermal maps, and more.
A search for aerial surveying jobs in your region may yield results. You may also like to include a listing for your services on DronePilotsCentral or a similar website.
Remember that aerial mapping is a technically challenging occupation. Therefore you may also require training. Numerous businesses, like Pilot Institute, provide online courses and training programs for drone pilots. You will also need a specialized drone mapping software program for this task.
Video
How Much Money Can Make Flying Drones?
According to Income.com, the median yearly salary for an uncrewed aerial vehicle (UAV) pilot is $81,201. Additionally, you may select your location and level of experience to view more specific wage data.
In addition, according to Thumbtack, the average aerial photographer earns between $250 and $350 per session. Sessions over 90 minutes can cost an additional $50 to $70 per hour. Prices can also vary based on the equipment you possess and your level of training.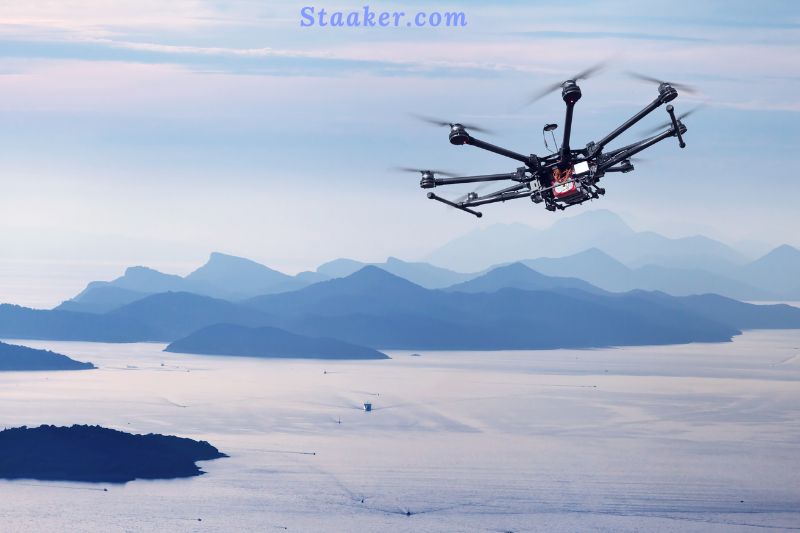 How Much Does It Cost To Launch A Drone Company?
The entire cost to enter the drone market can vary based on the type of equipment required. For instance, you may not need to acquire the most advanced drone to start. However, here are some broad pricing ranges for items you may require:
$500 to $20,000 for a brand-new unmanned aerial system
$500 to $1,500 for a PC to edit your video clip.
Pricing ranges from $99 to $299 for drone mapping and photo processing software.
$500 to $750 yearly for drone insurance.
Remote Pilot Certificate: This license is required by the FAA to operate drones weighing less than 55 pounds. The FAA Part 107 examination for the license costs $175.
From a few dollars to several hundred dollars for a business license.
Marketing: $0 to $200 per week. While networking and referrals are free, advertising is a paid service.
Depending on your sector, you may also need additional equipment (such as thermal cameras or 3D imaging software) for your drones, such as thermal cameras or 3D imaging software.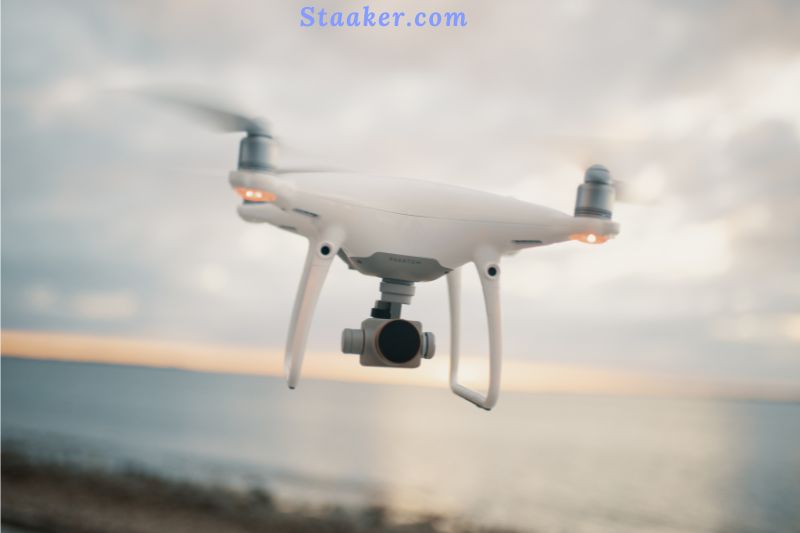 FAQs
How lucrative is the drone business?
Most drone businesses may be established for between $2,000 and $5,000, depending on the equipment and software required. Most of the expense will go toward the drone itself, which you will only purchase once. Even when factoring in drone insurance and marketing, a drone business has comparatively modest beginning costs. This implies that most of each gig's profit goes directly into your pocket.
Can you sustain yourself as a drone pilot?
There are few full-time opportunities for drone pilots, but independent contractors are the norm. As a professional drone pilot, it is feasible to earn a large salary, but you will often be responsible for your health insurance and self-employment tax.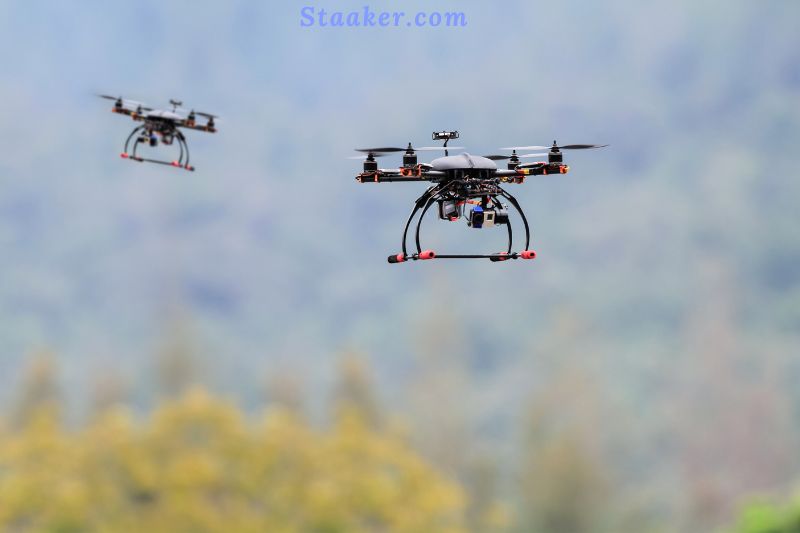 How do I find work using a drone?
Consider the individuals or organizations who are most likely to require your services. For aerial photography, you may network with real estate agents or home inspectors. Other drone service firms across the country may be prepared to hire and teach you if you don't mind having a boss. You may also search job boards like DroneBase, JSfirm, and HireUAVPro for UAV pilot employment opportunities.
Conclusion
Drones are becoming increasingly popular, and their uses are expanding. Many people are wondering if they can make money with a drone. The answer is yes! There are several ways to make money with a drone. You can start a drone-based business, provide photography or videography services, or even sell products that you create with your drone.
With so many different ways to make money with drones, there's sure to be an opportunity that's a perfect fit for you. So what are you waiting for? Start making money with drones today!