If you're planning to invest in a drone or operate a drone at your home, you need to know federal and state drone laws to avoid violate the law of drones and be severely punished. In the article below, Staaker will cover Florida drone laws. Let's dive in!
Federal Drone Laws in Florida
The Part 107 FAA guidelines cover all drones flying in the USA. Drones are treated in the same way as other aircraft in flight.
If your drone weighs between 0.55 lbs and 55 lbs, you will need to register it with FAA before it can be flown. This applies to US citizens as well as tourists. This rule applies to commercial and recreational fliers.
The FAA has also defined and distinguished the types of drone operators in its rules. To identify which user you are, you can use the User Identification Tool. This will allow you to check which rules apply.
Flying drones commercially in Florida
You must meet these requirements to fly drones commercially from Florida:
16 years old
English proficiency: Able to read and write English
Maintain good mental and physical health
Next, you will need to:
Register with IACRA to get an FAA tracking number
You can take the FAA Aeronautical Knowledge Test at any of their approved testing centers.
To get your Remote Pilot Certificate, complete FAA Form 8710-13
Register your drone with FAA.
Florida State Drones Laws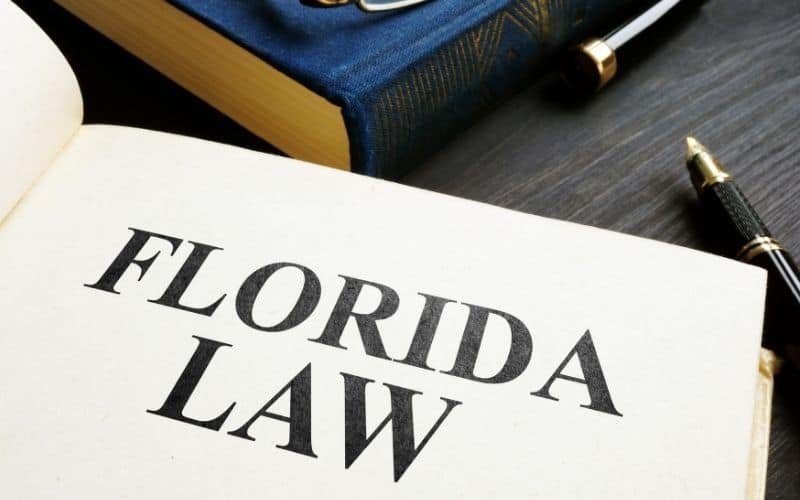 Florida currently has three drone laws that apply across the state and two administrative codes.
House Bill 1027 – This bill allows only the Florida Legislature to make drone laws in Florida. It allows local governments to make ordinances (see below). These ordinances can be used to prevent harassment, nuisance, property damage, reckless endangerment, and harassment.
Senate Bill 92 – This law prohibits drone pilots from taking photos or videos of property without permission. Only if there is a reasonable expectation will privacy be maintained.
Senate Bill 766 – This bill defines a drone and how it is used by local law enforcement. Law enforcement is typically not allowed to fly drones unless there is an imminent terrorist threat or need to take immediate action to prevent casualties or missing persons incidents.
Florida Administrative Codes
40C-0.320 is a code that prevents drones from landing or taking off on District Lands. However, Special Use Authorization is possible.
5I-4.003 – This code prohibits you from flying your drone on controlled lands. This applies to national forests and state parks. If you have permission from the Department of Agriculture and Consumer Services, exceptions can be made at runways and helipads.
Read also: Do I have to register my drone?
Local Drones Laws in Florida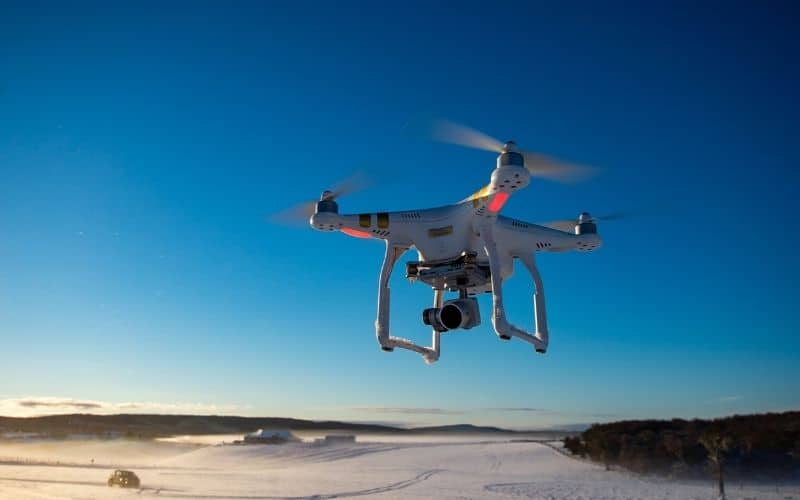 These drone laws are specific to Florida's cities and regions. Different authorities developed them.
Town of Bonita Springs – Municipal Law // 2016
The city ordinance restricts drones at Community Park, Bonita Springs only when there are no other users. It is also illegal to fly within 25 feet of people, power lines, buildings, or light fixtures.
City of Miami – Municipal Law // 2016
The city ordinance bans drones from flying within half-mile of sporting events and large-venue events. This includes but is not limited to Bayfront Park or Marlins Ballpark, Miami Marine Stadium or Calle Ocho Festival, and any other public parks or facilities used during special events.
The city ordinance prohibits drones from being equipped with any detachable cargo or carrying any type of weapon. It also requires that a city permit be obtained for certain drone-related activities.
Town of Defuniak Springs – Municipal Law // 2016
The city ordinance forbids drones from being flown over private or public property without consent. The ordinance also requires commercial drone pilots to register with the police department before doing any commercial work in the city using drones.
City of Orlando – Municipal Law // 2016
The city ordinance prohibits drones from flying within 500 feet of city parks, schools, and venues like the Amway Center and Camping World Stadium.
The ordinance also prohibits drone use within 500 feet of larger gatherings of more than 1000 people. Permits are required to fly within these areas. They cost $20 per flight or $150 annually. Those caught violating this ordinance will be subject to fines of $200 to $400.
Pinellas County – Code of Ordinances // 2018
This county ordinance prohibits drone operators from taking off or land a drone on county-owned or managed land. It is only allowed for public safety purposes if written permission has been received from the administrator.
Lake County – Code of Ordinances // 2001
The county ordinance forbids drone operators to take off or land a drone on county-owned land that has been designated as a nonrecreational area or restricted from drone operation unless permission is granted by the director/designee.
The University of Tampa – UAV & Drone Policy // 2015
This policy prohibits the operation of drones within University property. Drones cannot be operated in the airspace directly above Plant Park. The link above provides more information on the authorization process.
Canaveral Port Authority – Unmanned Systems (Drone) Policy
This policy prohibits the use of drones on CPA property without authorization. CPA Public Safety & Security must be notified 48 hours before the planned start of any unmanned systems operation. You can find the link to the online application form.
How to Register Drones in Florida
It is easy to register your drone in Florida. First, visit the FAA website. You can also go directly to DroneZone, their dedicated drone page.
Follow the steps to register as a commercial or recreational flyer under Part.107.
Only drones weighing more than 250g (or 0.55 lbs) need to be registered. You don't have to register a drone if it is a mini drone such as the Mavic Mini or Mini 2.
To pay the $5 fee, you will need a credit card or debit card.
Florida's Best Places to Fly Drones
All legal issues are now covered. Here is a list of top spots to fly a drone within Florida. Florida is a great state with many beautiful landscapes. No list can do it justice. But here are some great places to fly drones in Florida.
Cranes Roost Park, Altamonte Springs
Sugarloaf Key, Florida Keys
7 Mile Bridge – Florida Keys
Lido Key Beach, Sarasota
Tangerine Field AMA – Apopka (Great open area for practicing)
Cherokee Point Conservation Area – St Cloud
Tavares: Hickory Point Recreation Park
Hillsboro Inlet Lighthouse, Hillsboro Beach
FAQs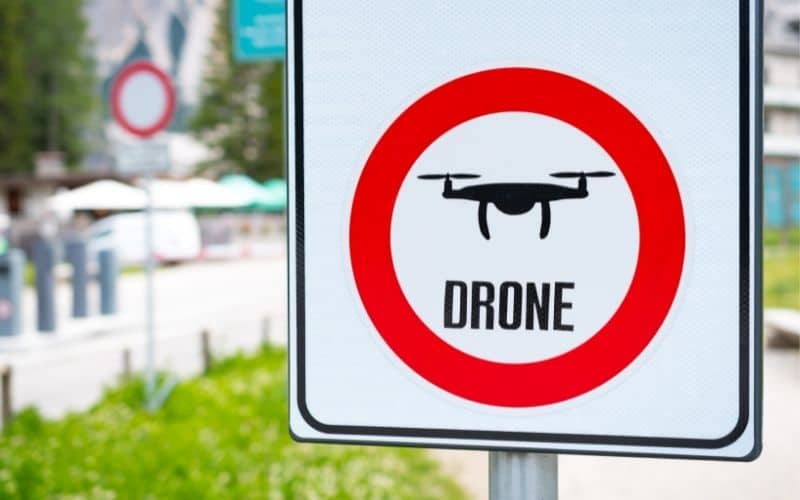 Where Can I Fly My Drones In Florida?
Florida has many laws and states regarding drone flight. We will focus on these regulations because federal law is the most important.
Is it possible to shoot down a drones in Florida?
It is against federal law to shoot down drones in any state. You could be facing a heavy fine and jail sentence if you shoot down a Florida drone. Find out how to stop drones from flying over your house.
Can I fly my drones in a state park in Florida?
No. You can't fly your drone within Florida's State Parks or Forests, according to administrative code 5I-403.
How high can a drones fly?
The maximum allowable altitude in the US is 400 feet above the ground, higher if your drone remains within 400 feet of a structure.
Source: https://dronepedia.xyz/high-altitude-drones/
Is it illegal to drive barefoot in Florida?
Even though law enforcement agencies warn against this practice, driving barefoot or while wearing "loose shoes" like sandals and flip-flops isn't against the law, according to state statutes. There is no law in Florida that specifically regulates what footwear a driver can and cannot wear while behind the wheel.
Source: https://www.tcpalm.com/story/news/local/2019/10/08/driving-barefoot-florida-illegal-traffic-laws/3897398002/
What to do if a drones is spying on you?
Ask the operator.
Check the laws in your area, and define your complaint.
Document.
Call the police and (maybe) report to the FAA.
Source: https://dronelife.com/2016/11/22/what-to-do-if-a-drone-is-spying-on-you/
Conclusion
Now you know the drone laws in Florida. After reading this post, we are confident that you will be able to fly your drone legally and safely in Florida.
If you found this guide useful, please share it with anyone who might need it. We appreciate you taking the time with staaker.com.
Video: