Where to Fly Drone in Los Angeles? Keep reading our guide below to find out more.
Are you looking to organize a drone piloting trip from Los Angeles or just for a weekend of aerial photography? Below are the top places to fly drones in Los Angeles. These skies are great for both amateur and professional pilots.
The FAA enforces a 5-mile radius rule for drone operators operating within airports. These rules only apply to certain cities. To avoid problems with the law, you should verify the drone-flying rules and laws in the city you are currently living in.
According to the FAA, drone operators must comply with:
Fly at speeds below 100 mph

Fly to a ceiling of 500 feet at altitude

Fly drones with payloads below 55 pounds

Fly when the sun is shining.
Drones Laws in California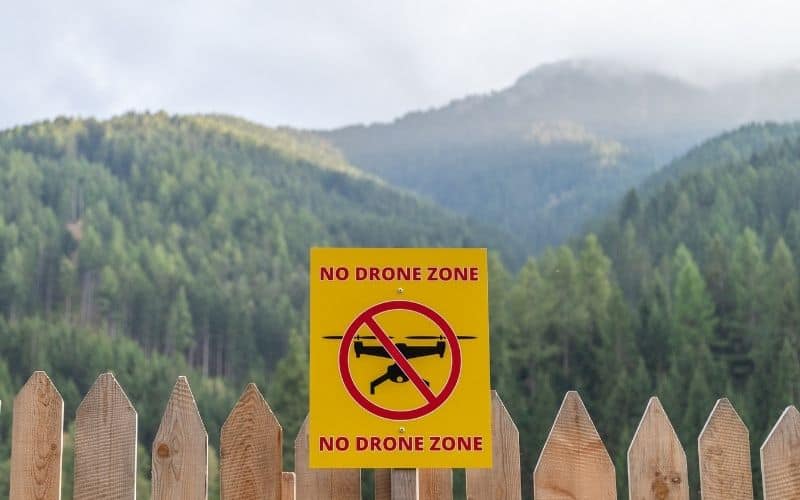 Federal Drones Laws in California
These drone laws, which apply to all states in the U.S.A, even California, were established by the federal government.
California is the only state that allows drone pilots to fly commercially. For work/business purposes, you must follow the FAA's Part 107 Small UAS Rule. Part 107 includes passing the FAA Aeronautical Knowledge Test in order to receive a Remote Pilot Certificate.
California allows hobbyists to fly drones in the state. The FAA requires you to pass the Recreational UAS Safety Test. The FAA also requires you to adhere to the rules for recreational model aircraft. You will need to pay $5 to register your drone if it weighs in at more than 0.55 lbs (250g). Additional rules apply to altitude and airspace, as well as keeping your drone in line of sight while you fly.
You can fly a drone in California as a government employee (i.e. for a fire or police department).
California State Drones Laws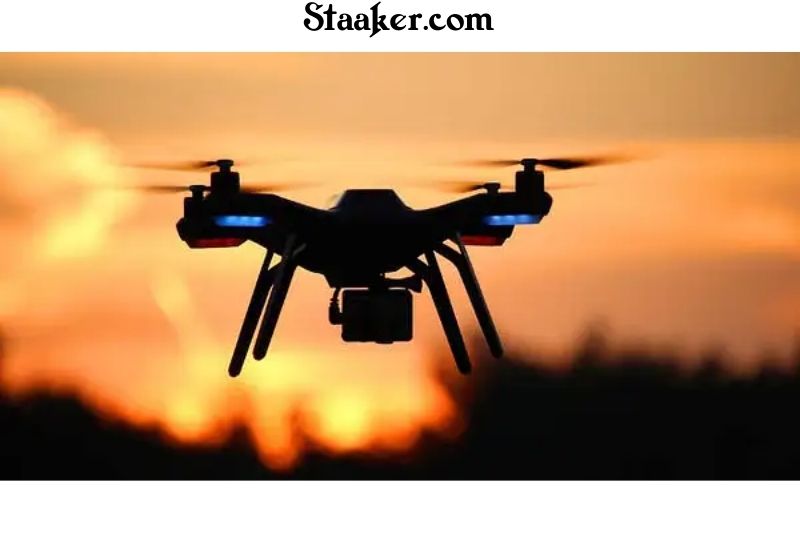 Drone pilots in California must be aware of state laws as well as federal regulations. The California State Legislature passed several pieces of legislation related to drones.
These are often the result of reckless drone pilots who have done so in the past. It is possible to avoid falling for them if you take the time to think before you fly. These are some of the most important things you need to be aware of:
Chapter 817 (AB 1680) – Emergency service interference
The 2016 law makes it illegal to fly a drone on the scene of an emergency. This is a crime against safety and public health.
Chapter 834 (SB 807) – Limiting liability for emergency responders who decide to take matters into their own hands
The law was also filed in 2016. It limits liability for first responders who damage or destroy a drone interfering with their operations. This means that if your drone is in the way of their operations, it's okay.
SB 1355 – Prohibiting flights over correctional facilities
This law made it illegal to fly drones over correctional facilities in California and introduced $500 fines for those found guilty.
Chapter 521 (AB 856) – Protecting privacy starting from above
California's invasion of privacy laws was modified in 2015 to allow for activity above another person's land, specifically flights to record or capture images of them.
Chapter 404 (AB527) – Limits to pest control enthusiasm
Pest control is one of the most obscure laws in California. Chapter 404 of Assembly bill 527 makes it illegal to operate an unmanned aerial system for pest control unless the pilot is a valid manned control aircraft pilot's license.
Just in case you wanted to get into any hornets' nests with your new flying cam.
Read also: Florida Drone Laws
Local Drones Laws in California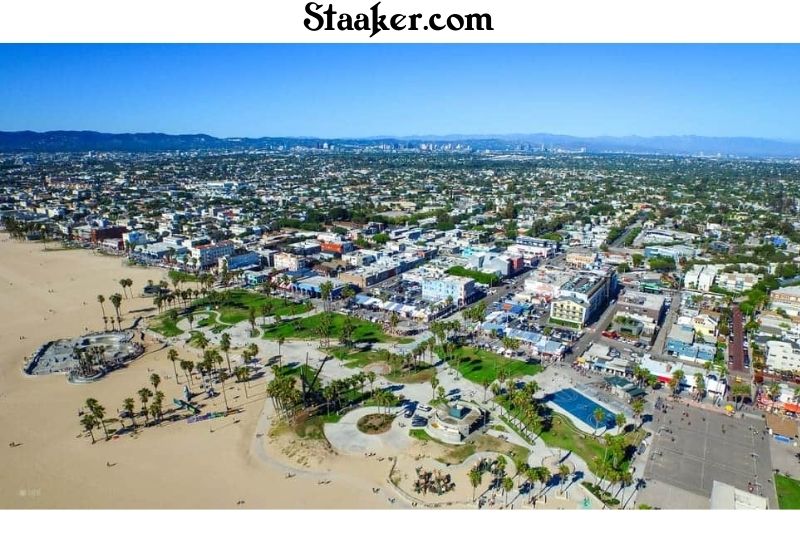 These drone laws are only applicable to certain areas, cities, or counties in California and were established by different authorities.
Town of Los Alamitos – Municipal Ordinance // 2018
The city ordinance prohibits drone flights and other activities within the municipality.
City of Yorba Linda – Municipal Ordinance // 2017
This ordinance prohibits drone takeoffs or landings beyond a drone pilot's visual line-of-sight, within 25 feet from another person, except the drone pilot or drone pilot's designee, and without consenting to the property owner.
The ordinance prohibits takeoffs or landings within 500 feet from special events or emergency responses without a city-issued temporary permit. It also prohibits any violation of FAA temporary flight restrictions or notices to airmen.
Town of Calabasas – Municipal Ordinance // 2017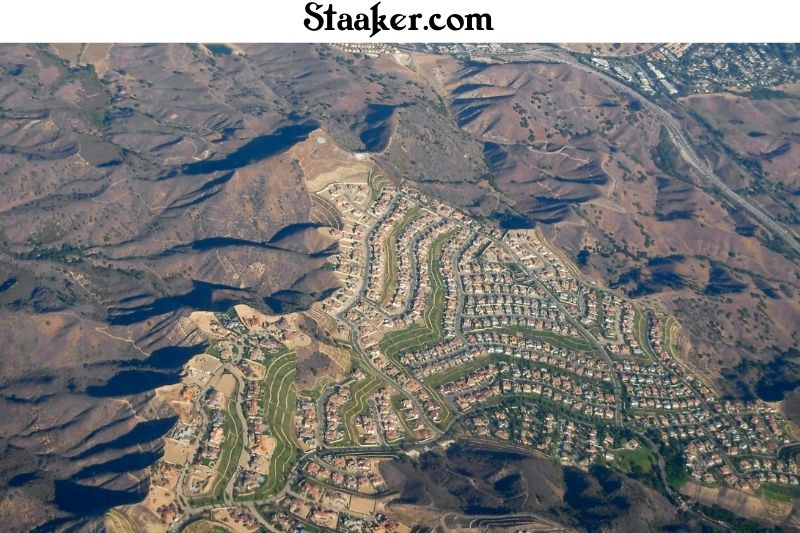 The city ordinance grants local authorities the power and authority to enforce FAA drone regulations. Violations of FAA regulations are considered a misdemeanor. The city ordinance also limits the distance a drone can fly from a school or public place.
City of Hermosa Beach – Ordinance 16-1363 // 2016
To fly a drone at Hermosa Beach, drone operators must obtain an operating permit and an identification number from the City. The ordinance reinforces privacy laws by stating that drone operators cannot use a drone to record, transmit or transmit visual images or audio recordings of private property or persons located in the City. A drone should not be flown within 350 feet of a public school's airspace.
Sacramento County – County Code 9.36.068 // 2018
The county code forbids drones in Sacramento County parks, except where specifically permitted or with the express permission of the Director. This map shows the Sacramento County parks that this code applies to.
San Francisco – Park Code Sec. 3.09 // 1981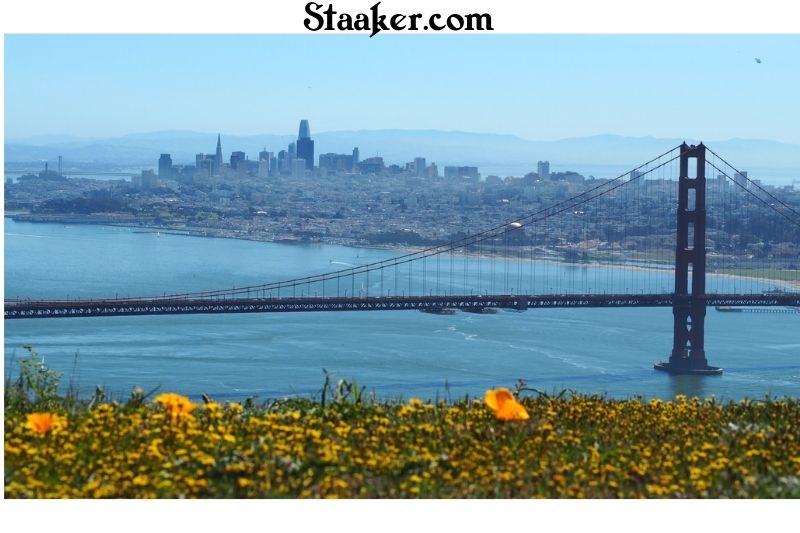 This code prohibits the use of drones in city parks without authorization from the Recreation and Park Department.
Santa Clara Valley Open Space Authority – Regulations Sec. 11.01.01 // 2018
This policy prohibits drones from flying over properties managed by Santa Clara Valley Open Space Authority. Permits are required for drone pilots who want to fly a drone. This policy does not apply to search and rescue, fire protection, or law enforcement operations.
MidPeninsula Regional Open Space District Lands – Regulations Sec. 409.4 // 2014
This policy prohibits drones from being used on or above any MidPeninsula Regional Open Space District property. Only areas that are designated for this purpose or with a written permit are allowed to use drones. Note that commercial drone pilots are not permitted to obtain permits at this time.
Orange County Parks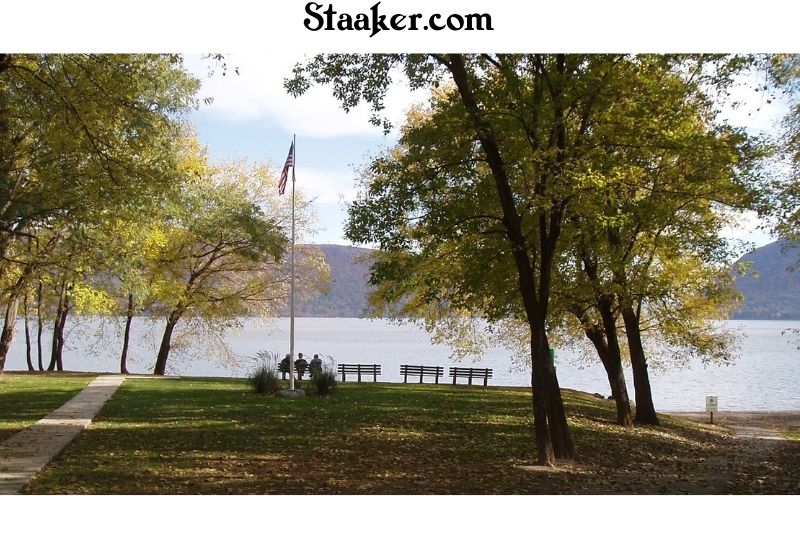 This county ordinance prohibits drones from operating in certain Orange County Parks. To determine if drone operations in a specific location are allowed, you can review the complete list of parks.
City of La Mesa – Municipal Ordinance // 2005
This ordinance prohibits drone operation in city parks without or with remote controllers.
City of Malibu – Filming Permit
A filming permit must be obtained with the city to fly a drone commercially. The majority of Malibu's airspace falls under National Park airspace, which is a No-Fly Zone. However, the city can permit commercial drone operations, such as for taking photos of real estate. You can find information about the application and permits here.
Mountains Recreation & Conservation Authority – Park Ordinance // 2018
This park ordinance prohibits drones in parks owned or operated by the authority without a permit from the Executive Officer or his designee.
National Parks – Municipal Ordinance // 1984
The city ordinance prohibits drone operations within city parks unless they are within designated areas.
The National Park Service also prohibits drone use in any Golden Gate National Parks within the San Francisco Bay Area. Find out more.
City of Rancho Palos Verde – Municipal Ordinance // 1991
This ordinance prohibits drones from being operated on city property unless it is in an area specifically designated for such purposes.
Where to Fly Drones in Los Angeles?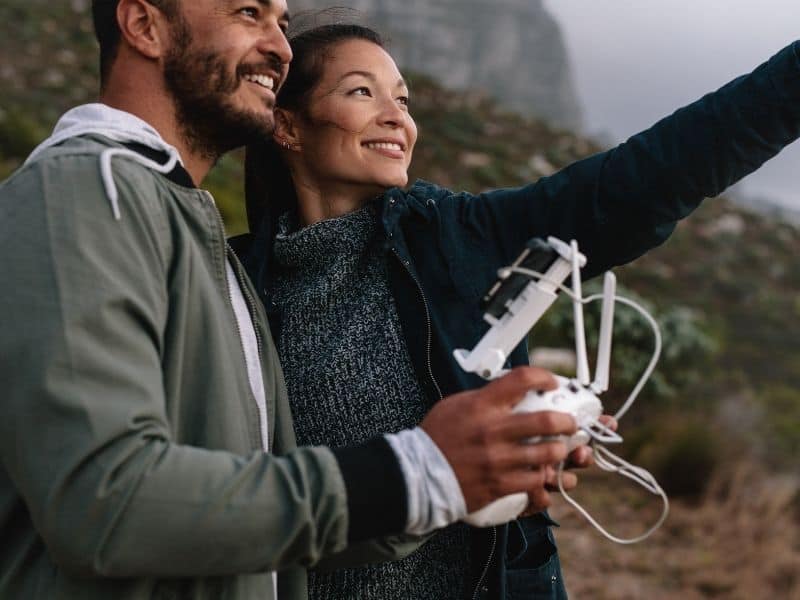 Here are our top picks to fly drones in Los Angeles. These locations were chosen based on accessibility, airspace restrictions, and other attractions. Most of the places we chose are in Class G, uncontrolled airspace where permission is not required. We also highlighted any designated sUAS/remote airfields.
LAKE HOLLYWOOD
3160 Canyon Lake Dr, Los Angeles, CA 90068

Airspace Class: Class C – Controlled
Lake Hollywood is a man-made reservoir that is located in the Lake Hollywood State Park. The Los Angeles Department of Water and Power built the Reservoir in 1924. Mulholland Dam created it and has a capacity of 2.5 billion US Gallons.
A paved road runs around the reservoir and is suitable for walking, biking, running, and other recreational activities. You can see the Los Angeles skyline from one side and the Hollywood sign from the other from the park.
MACARTHUR PARK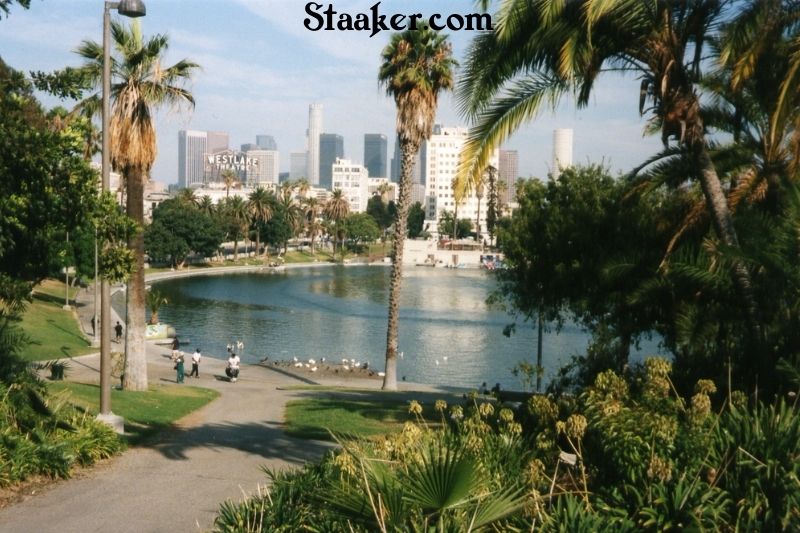 2230 W 6th St, Los Angeles, CA 90057

Airspace Class: Class G – Uncontrolled
MacArthur Park is close to downtown Los Angeles. It sits in Class-G airspace. The original name of the park was Westlake Park. It was later renamed in honor of General Douglas MacArthur, who lived there from 1940 to 1945. 
The park features a natural spring-fed lake and soccer fields, a playground, an amphitheater, and many other recreational activities. It is ideal for drones photos/videos because of its lake and view of the Los Angeles Skyline. Fly safely and avoid flying over park residents.
POINT FERMIN PARK
807 W Paseo Del Mar, San Pedro, CA 90731

Airspace Class: Class G – Uncontrolled
Point Fermin Park can be found near San Pedro's Pont Fermin Lighthouse. These striking bluffs rise above the Pacific Ocean, creating a stunning scene reminiscent of something out of a movie. Both locals and tourists will agree that sunsets here are among the most beautiful in the world.
This location offers breathtaking views of the ocean, a historic lighthouse, and beautiful scenery. Every drone pilot will enjoy this place.
HERMOSA BEACH PIER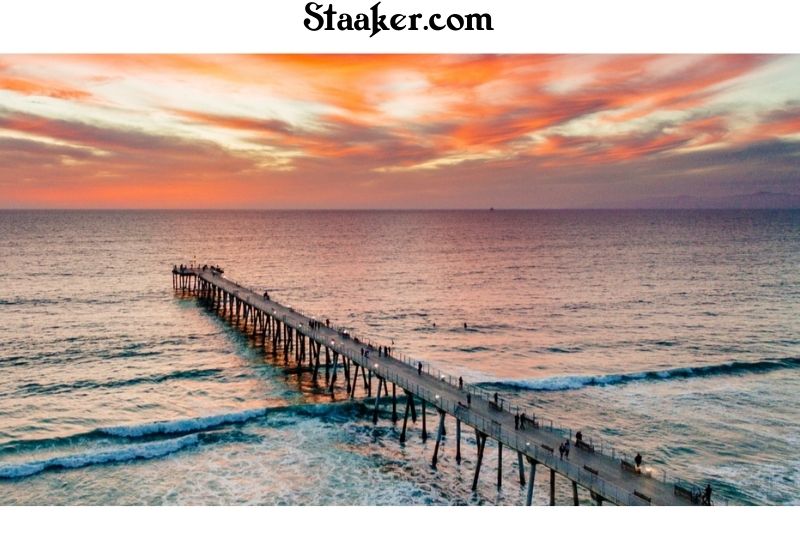 1 Pier Ave, Hermosa Beach, CA 90254

Airspace Class: Class G – Uncontrolled
Hermosa Beach Pier was built in 1904 as a wooden structure. After it was washed away, the pier was rebuilt by its current owners in 1914. The concrete-only pier is 1000 feet long. Because it is in Class G airspace, this location is ideal for drone flying. Amazing views of the Pacific Ocean, Hermosa, and the coast make for great drone shots.
Another thing to remember about this location: Hermosa Beach's drone ordinance requires that drone operators obtain an operating permit and an identification number from the City.
SILVER LAKE MEADOWS
2300 Silver Lake Blvd, Los Angeles, CA 90039

Airspace Class: Class G – Uncontrolled
Silver Lake Meadows, a vast green space in Los Angeles, California, is home to some recreational facilities. It is located adjacent to Ivanhoe and Silver Lake Reservoirs. The space is open to drone pilots, with walking paths and a view of distant mountains.
Related posts:
Other Places to Fly a Drones in Los Angeles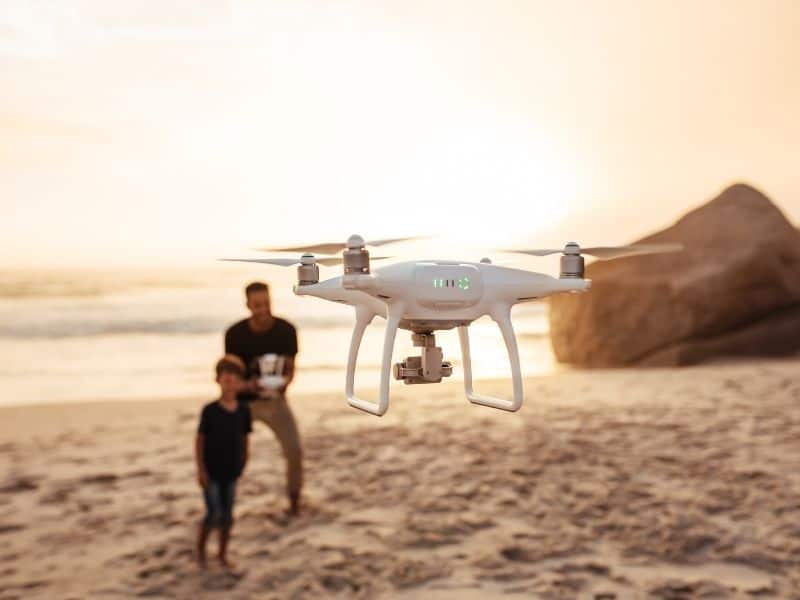 Sepulveda Dam: Your drone can be legally flown along the intersection of 101 and 405 freeways close to the Sepulveda Basin. There will be a lot of entertainment.
Santa Monica Pier: Your drone can be flown on the beaches and views from Santa Monica. You can fly your drone legally anywhere along the coast highway.
Lancaster: Lancaster is another place that has approved unmanned aerial surveillance. It is restricted to places that have a few people, however. Only you need to apply for permission or a license from the federal government.
Simi Valley: Simi Valley can be a great spot to fly your drone, provided you follow the FAA rules. Commercial drone flights are also allowed by the FAA to survey roads, pipelines, and other equipment. The area is not suitable for commercial drones.
Apollo XI Field Airfield: San Fernando Apollo XI is a small remote-controlled aircraft field. There is a separate area for helipads and an open area on the south side that can fly drones up to 400m. This is where professional drone operators practice flying their drones. You should not fly your drone towards an airfield.
Rose Bowl Stadium- Lot H: You can safely fly your drone in Lot H at the Rose Bowl. The stadium is not permitted to allow drones to be flown within it, but the Rose Bowl area is a great spot to fly them. This is the best place to start learning how to fly a drone.
You can't fly your drone when there are events at the Rose Bowl or large crowds.
Venice Beach: This area is ideal for practicing with your drone and taking nice photos of the surrounding area. It is best to arrive early to avoid people rushing to the beach.
Torrance Beach: You can also fly your drone here. These public areas are not safe for drone use.
FAQs 
Can I fly drones in my local park?
By default, drone flight is allowed in local public parks and state parks. However, local ordinances may have already been put in place to restrict or control drone flight.
Do I need a license to fly drones in Los Angeles?
A permit is required for commercial drone use in Los Angeles. Click here to purchase a permit, or contact the local aviation authority.
Can I fly the drones on the beach?
No permit is required. FAA licensed drone operators may fly over the parks and beaches which are banned because they go through stringent testing which teaches them about safe drone operation. … You need to obtain a City permit to operate the drone for commercial purposes.
Can I fly drones at night?
Part 107 is the regulations governing the commercial drone space. When it comes to flying a drone at night, the FAA based these laws on the manned private pilot regulations Part 61 and Part 91, which prohibit flying during the night without special training and instruments.
Conclusion
If you plan to fly drones in Los Angeles, make sure you check the local rules and consult this Camera guide to find out where you can legally fly. If so, leave a comment letting us know if you found this guide useful. Thanks for choosing to spend your time with Staaker.com. We appreciate your support.
Video: