Read on our article below to find out the Best Places to Fly a Drone in Michigan.
Michigan has a wealth of natural beauty. It boasts the longest freshwater coastline in the country, beaches that feel like waves, golden beaches, and an abundance of fresh produce right from the farm. There are also spectacular sunrises and sunsets.
You will find over 100 public beaches, the highest freshwater dunes in the entire world, spectacular multi-colored sandstone, and cliffs, as well as two National Lakeshores.
The Thunder Bay National Marine Sanctuary is the only national marine sanctuary within the Great Lakes. You will find 129 lighthouses along the shoreline, many maritime museums, ten wreck-diving preserves, and historic military fortifications.
That's why Michigan has many places for flying drones. Staaker will be sharing with you the greatest places to fly a drone in Michigan in this guide below.
Michigan Drone Laws
Michigan law requires that drones be registered with FAA. The registration is $5 and lasts for three years. Failure to register your drone can result in a fine of up to $27.500. This is quite significant. If you have just purchased a drone, make sure you register it as soon as possible. You can find more information about drone registration at the FAA here.
Michigan law prohibits drones from interfering in law enforcement, harassing other people, or invading someone's privacy. It is illegal to operate a drone if you aren't allowed to. But what one person may consider an invasion of privacy might not be, in fact, an invasion.
Michigan law applies the same principles to drones as to people. If you're in your yard with your family and your neighbor is there to see you, it is acceptable for a drone to see you.
Read more: https://uavcoach.com/drone-laws-michigan/
Where To fly Drones in Michigan?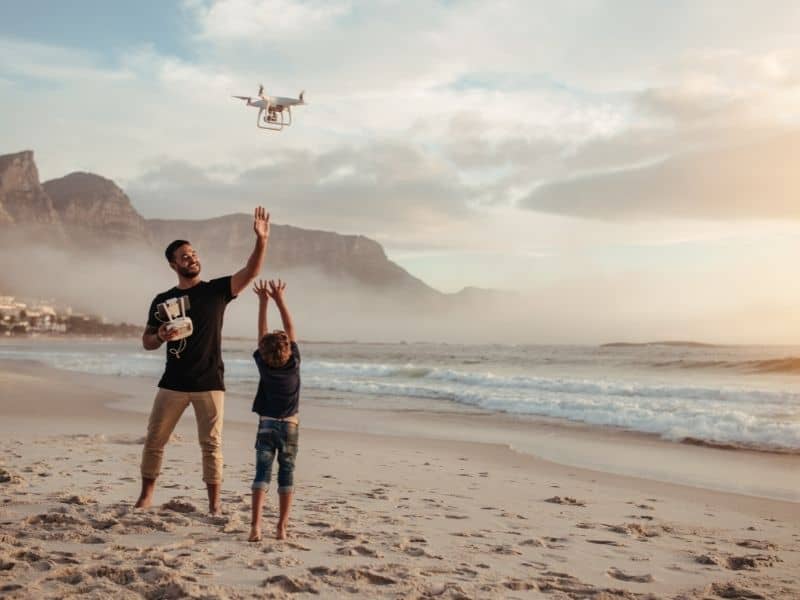 Windmill Point Lighthouse in MI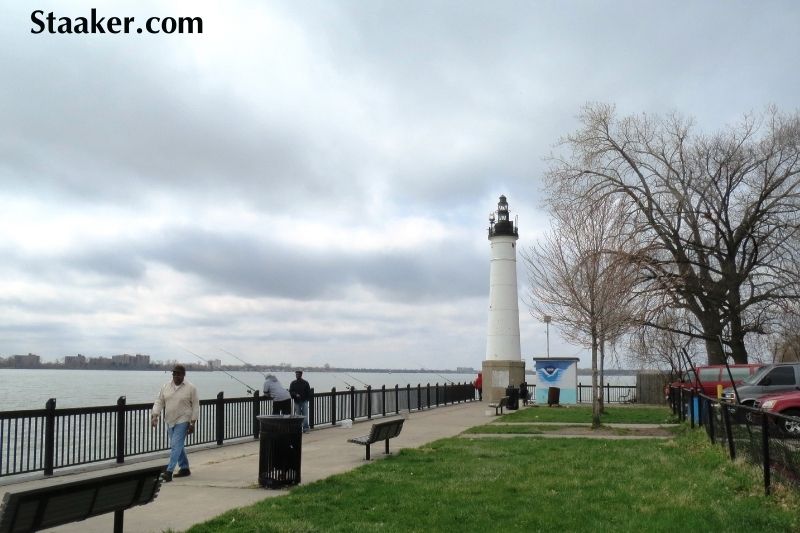 Windmill Point Lighthouse can be found at the shore of Mariner Park on the Shore of the Detroit River. You can fly your drones in this park, which also offers a great view of the Riverwalk.
This park offers a great view of the city as well as other points along the riverfront. It is possible to capture the city's waterfront activity, maritime activities, and bustle all in one spot. You shouldn't miss the historical architecture of the waterfront scenery.
Belle Isle Park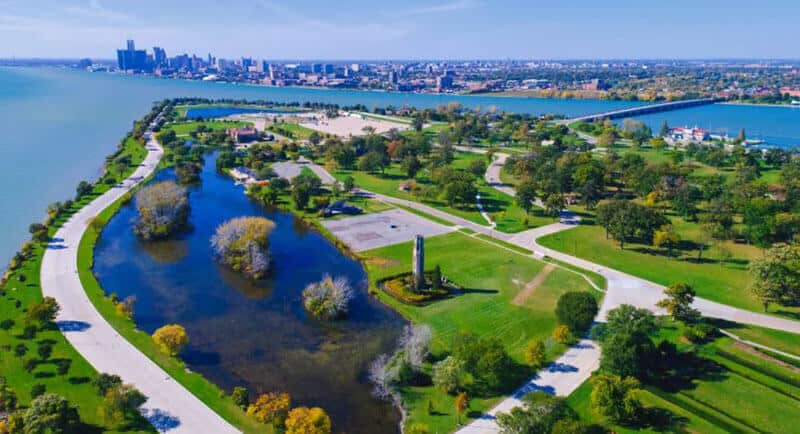 The park is located in Detroit and provides a tranquil and numerous island for drone flying. This park is a large open space that can be used for aerial photography or filming. From above, you can capture the aerial view at James Scott Memorial Fountain and Belle Isle Conservatory.
Bald Mountain State Recreation area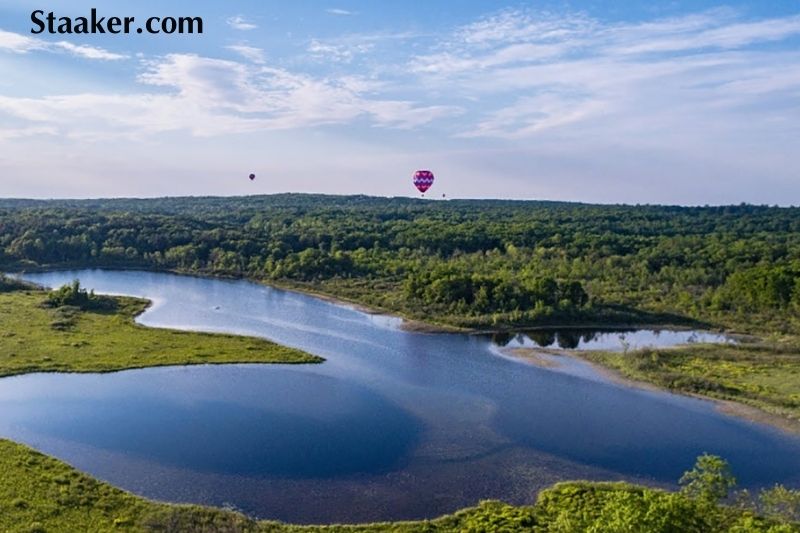 Bald Mountain State Recreation area is located near Lake Orion, Michigan. It covers 4,637 acres of rugged, natural terrain. Two separate recreation areas are not connected to the park, one in the north and one in the south. Lower Trout Lake is the location of the AMA R/C aircraft field. This is a dedicated area for RC aircraft enthusiasts and includes an area for drones.
RC pilots have the opportunity to fly and develop their skills in wide-open spaces and diverse terrain. If you are interested in joining the Skymasters RC Club of Michigan, please contact them.
Sleeping Bear Dunes National Lakeshore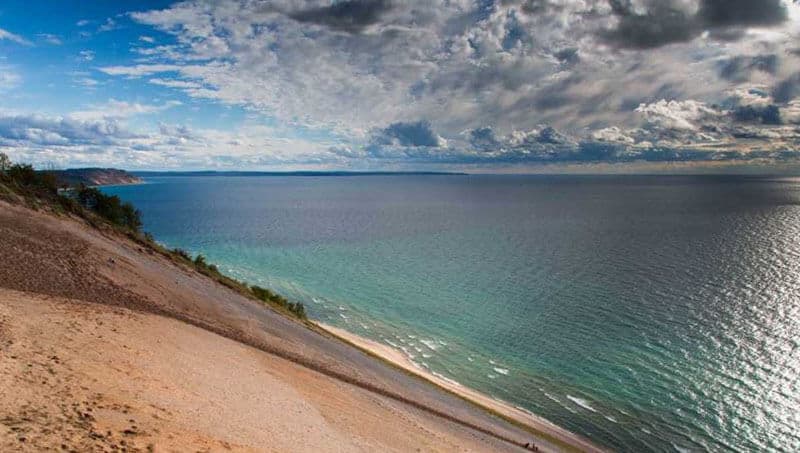 The stunning mass of wind-blown sand found at the Sleeping Bear Dunes is remarkable despite its location next to Lake Michigan. The National Lakeshore park feels like a tropical paradise, a million miles away from any other place. But it's more than sand. The river flows into Platte Beach. You can also walk the 22-mile Sleeping Bear Heritage Trail or climb the 110ft dunes.
This place is a paradise for drone-equipped cameras. The most stunning colors are available when you capture the dunes at sunset or sunrise. Other popular spots for filming include the ghost forest, which is 100 feet tall, and the historic 1871 lighthouse on South Manitou Island.
Thunder Bay Marine Sanctuary
Divers who wish to discover silver shipwrecks beneath the surface will love this marine sanctuary. Fly your drone near the Lake shoreline to be able to see the shipwrecks beneath the water.
Hart Plaza Downtown Detroit MI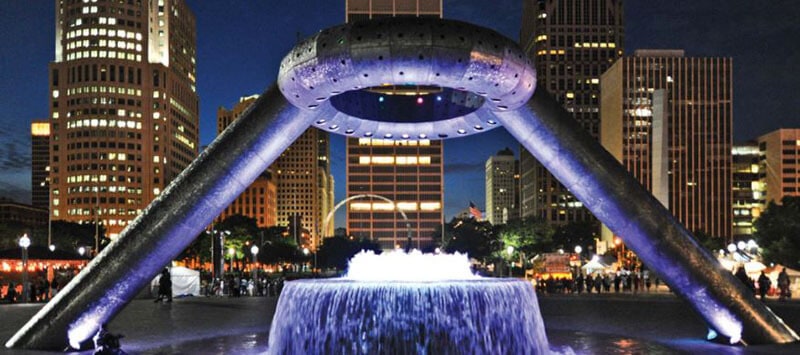 The historic Hart Plaza historic site, which covers 14 acres in downtown Detroit, can be found on the banks of the Detroit River. The amphitheater is impressive, and there are many commemorative monuments. There is a lot to see. Drone photographers will be particularly interested in two focal points.
These are the Michigan Labor Legacy Monument and the Horace E. Dodge Fountain. The stunning views from this spot offer breathtaking aerial views of the Detroit Riverwalk, city skyline, and more.
Roosevelt Park in MI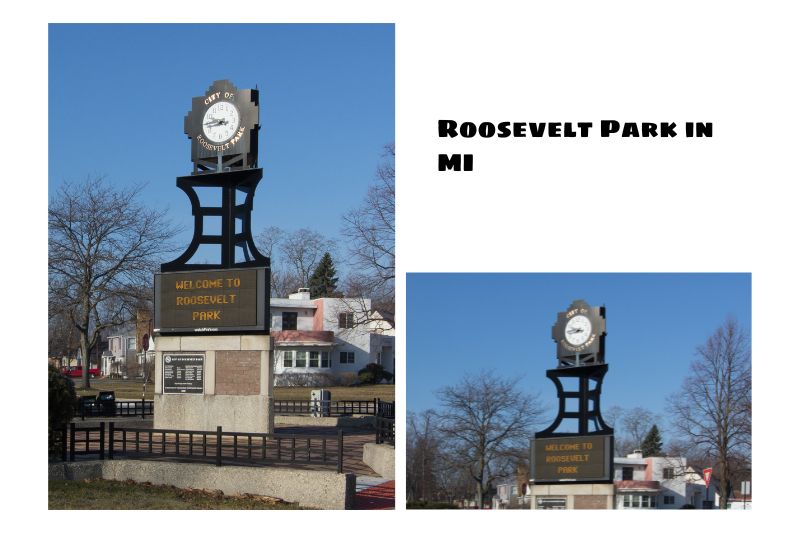 The 659.2-acre Roosevelt Park is located in Detroit's Corktown neighborhood. It is a park with beautiful trees and green spaces that sit in front of an old train station. It is the perfect front entry to the Michigan Central Train Depot.
The park also features the Ambassador Suspension Bridge, which spans majestically over the Detroit River. These incredible structures attract drone enthusiasts who love to capture historical moments from the air.
Little Caesars Arena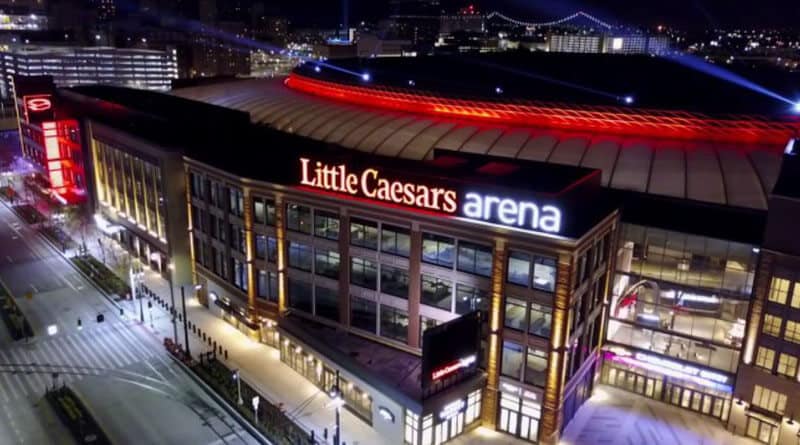 Little Caesars Arena is one place where drones are allowed to fly. The aerial view shows the Little Caesars Arena and the surrounding area. This arena is a great place to fly the drone. It also offers other amenities such as a training center and fan amenities.
Buzzards Roost Trail
You can also fly the drone along the shoreline of Lake Patoka if you enjoy hiking. The drone can be flown along the shoreline at Lake Patoka.
Ford Field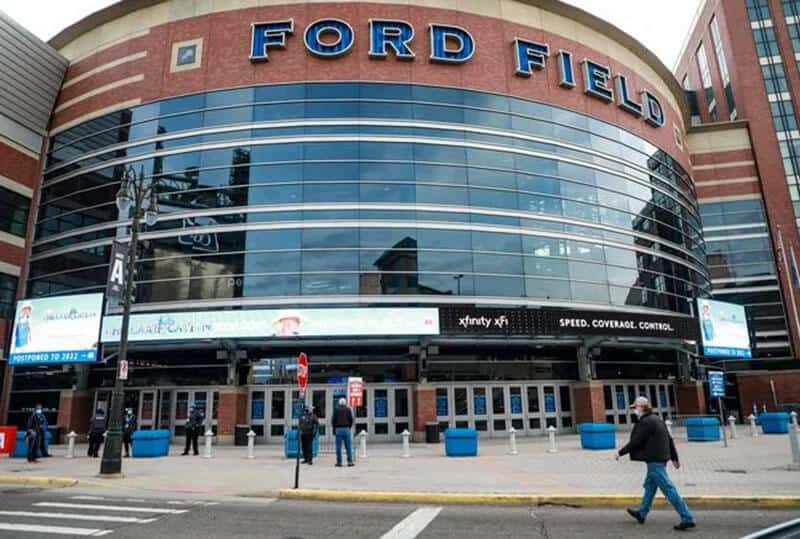 Ford Field is a multi-purpose stadium that is home to the Detroit Lions. Register to use the field for drone flying and aerial views of the surrounding areas. Commercial drones can also be used to survey the area and collect data for research.
Read also:
Are there any Drone Clubs in Michigan?
The Michigan Drone Club Facebook group is one of the most useful online resources for Michigan drone pilots. It has nearly 1000 members who share their drone footage and other tips and tricks.
Many groups have also arranged to meet up on Meetup. Although there haven't been any events since the Pandemic, we're certain they will start meeting again once things are settled.
We hope that our guide to the best places for drone flying has helped you find the perfect place to fly your drone. Leave a comment to let us know your favorite place. We appreciate you choosing Staaker.com to be your online home. We are grateful for your support.
Video: