Do you have to register a drone? How do you register your drone? What happens if you don't register your drone? Check out our guide below for more information.
Do you have to register a drone?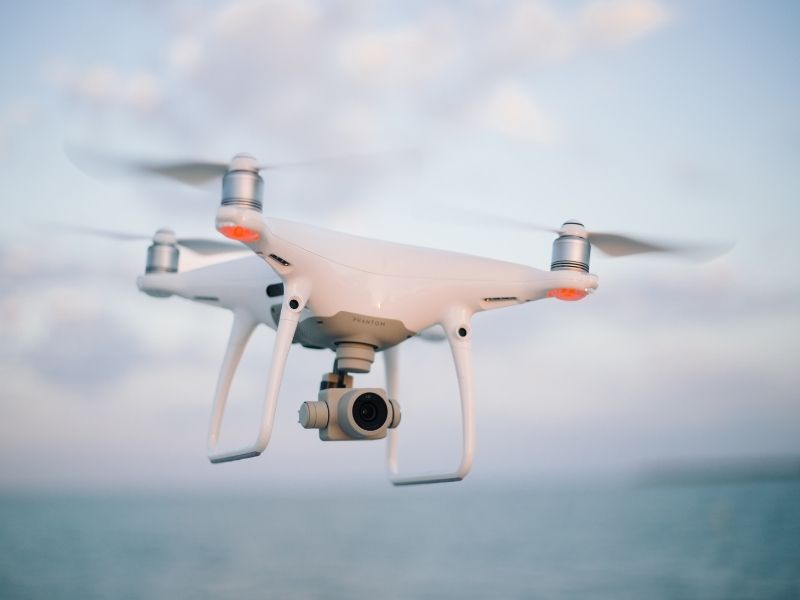 The FAA issued new regulations in 2015 for drones that weigh more than 250g (0.55 lb). All drones exceeding the weight requirements must be registered to fly in any airspace.
There are two main classifications of drones that the FAA offers: commercial and recreational. Drone operators must register under Part 107 (commercial drones), or the "Exceptional Recreational Flyer" when registering.
Registering drones that weigh less than 0.55 lb and are used solely for recreational purposes is not required. All commercial drones, as well as recreational drones, must be registered at least every three years.
How do I register?
Registering Information:
Email address
Physical address and mailing address (if different from physical address)
Make and model your drone (if flying under part 107)
Credit or debit card
Registering Fees
Part 107 registrations cost $5 per drone and are valid for three (3) years.
The $5 Exception for Recreational Flyers registration is valid for three (3) years and costs $5. You can use the registration number you get for all drones you own or intend to use for recreational flying.
A drone registration can't be transferred from one type to another (part 107, Exception for Recreational Flyers) after it has been registered.
To register, you must be:
Thirteen years old or older (if the drone owner is younger than 13, a person aged 13 or older must register it).
An American citizen or legal permanent resident.
The FAA will issue a certificate to foreign operators as recognition of ownership and not as a certificate of U.S. registration.
Where to Register:
Register a drone online with FAA DroneZone. The drone must be less than 55 pounds.
Register a drone via mail
After you Register
After you register your drone, an FAA registration certificate will be issued to you. When you fly, you must have your FAA registration certificate in your possession. Your drone registration certificate must have another person if they are operating it. If asked, federal law requires drone operators to present their registration certificate to any Federal, State, or Local law enforcement officer.
Read also: How to Become a Professional Drone Pilot? (2021)
What happens if you don't register your drone?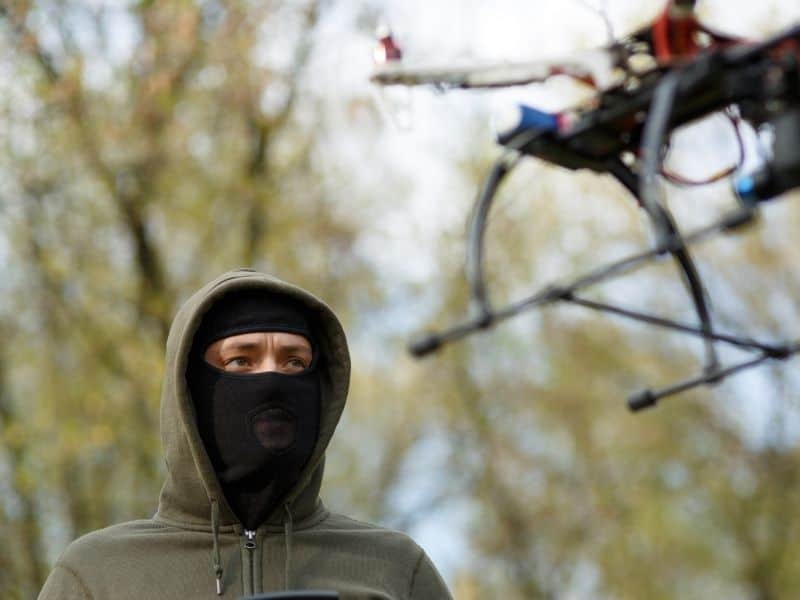 The registration of a drone is required by law. Federal law makes it illegal to fail to register a drone. Failure to register drone operators could lead to civil and criminal prosecutions. You could face fines of up to $27500 for civil offenses. Criminal charges could include fines of up to $250,000 or three years imprisonment.
The FAA regulates drone flying, but an unregistered drone operator will likely go unnoticed in most cases. The drone operator would need to be reported and evidence provided. This will not happen if the drone operator is convicted of another crime, such as flying recklessly or flying in unregistered areas.
Renew Your Drone Registration
You must renew your FAA DroneZone registration after your drone registration expires. You may need to reset the password (PDF) if you have trouble logging in to DroneZone. Make sure you use the same email address that you used to register your drone with FAA.
Deregistering your drone
You must deregister your drone if you:
It's gone!
damage it beyond repair
It can be sold or disposed of.
You must cancel your registration if you sell or transfer ownership. You could be held responsible for any offenses committed by the new owner if you don't cancel your registration. You can remove your drone registration from your myCASA account's Manage registered drones section.
After deregistering your drone, do not delete the serial number. The serial number of a drone remains unchanged even after it has been transferred to another person. Once you have deregistered your drone, it will be available for registration using myCASA.
To cancel or deregister a drone's registration:
Sign in to myCASA
Select Manage registered drones.
Select the drone that you wish to remove from the list and click Manage
Select De-register
Verify that it is correct information by selecting De-register
Read also: Best Drones For Long Battery Life
Conclusion
To ensure a safe experience, you must comply with the registration, renewal registration, and de-registration regulations for your drone. Leave a comment to let us know that you found this guide helpful. We appreciate you choosing Staaker.com to be your source of information. We are grateful for your support.
Video: