Where Can You Fly Drones in NYC? In this guide, Staaker will show you the best places to fly your drone in New York City.
The use of drones or Unmanned Aircraft Systems in production is growing in popularity across the country. The regulatory framework for drone use is constantly changing and evolving. If you want to fly a drone in NYC, you will need to know the New York Drone Laws.
NY Drone Regulations
Federal Drone Laws in NY
These drone laws, which apply to all states in the U.S., including New York, were created by the federal government.
You must be a New York State commercial pilot to fly a drone. You must follow the FAA's Part 107 Small UAS Rule (Part 107) to fly a drone for business or work purposes.
You can fly a drone in New York as a hobbyist (i.e., The FAA requires you to pass the Recreational UAS Safety Test. The FAA also requires you to adhere to the rules for recreational model aircraft. You will need to pay $5 to register your drone if it weighs in at more than 0.55 lbs (250g). Additional rules apply to altitude and airspace, as well as keeping your drone in line of sight while you fly.
You can fly a drone in New York as a government employee (e.g., for a fire or police department), or you can operate under the Part 107 rule of the FAA.
Please note: This page is intended to be an informational tool and not a substitute for legal advice.
New York State Drone Laws
These drone laws applied to New York State and were established by the New York State Assembly.
According to the New York Department of Transportation and the New York State Assembly, New York has one law governing drone operations in New York.
OPR-PCD-018-New York Parks, Recreation and Historic Preservation // 2015
Only state parks and historical sites allow UAS launch, landing, and operation with prior written approval from OPRHP. This is done through a permit that authorizes the time, place, and type of use. OPRHP has sole discretion over whether or not to approve or deny requests for an Unmanned Aircraft System.
Below are the detailed criteria OPRHP will consider when deciding whether to issue a permit. The attached sample permit also contains conditions. It is illegal to launch or operate a UAS without OPRHP's prior approval. This can be done by issuing a written permit. This procedure will be enforced by OPRHP and any other applicable agency statutes, regulations, and guidelines.
Part 107 regulations apply to all drone pilots who operate commercially in New York.
Read also: Do you Have to Register a Drone
New York's Local Drone Laws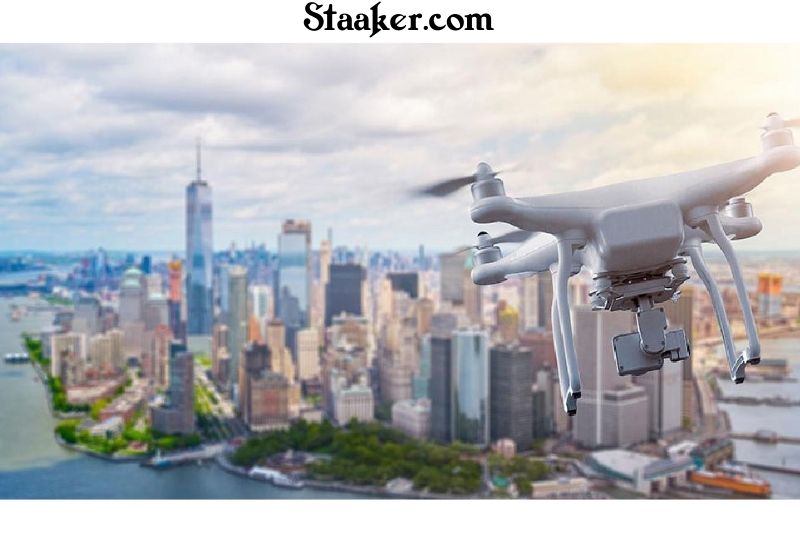 These drone laws are only applicable to certain areas, cities, or counties in New York and were created by different authorities within the state.
New York City-Administrative Code § 10-126(c) // 2017
It is illegal for anyone avigating an aircraft (including drones) to take off or land at any location within the city limits other than those designated by the department or port authority. The code defines aviating as "To pilot, steer or direct an aircraft in or through the air, regardless of whether it is controlled from the ground or not."
New York City-City Restriction // 2017
This city restriction states that drones are prohibited from flying in New York City. Anyone who witnesses a drone being flown should call 911.
City of Syracuse-Municipal Law // 2016
The city ordinance prohibits city officials from using drones until appropriate federal and state laws regarding government use of drones are passed to protect citizens' rights under the 1st and fourth amendments.
Take a Drone Flight Training Class in New York
UAV Coach offers training in person in selected New York cities. This 2-hour class offers hands-on training with an instructor, practice using intelligent flight modes, and education about what to do before, while, and after a flight to ensure safety and compliance. You'll have the opportunity to ask questions about regulations, software, and flight operations management.
Best Places To Fly Drone in NY City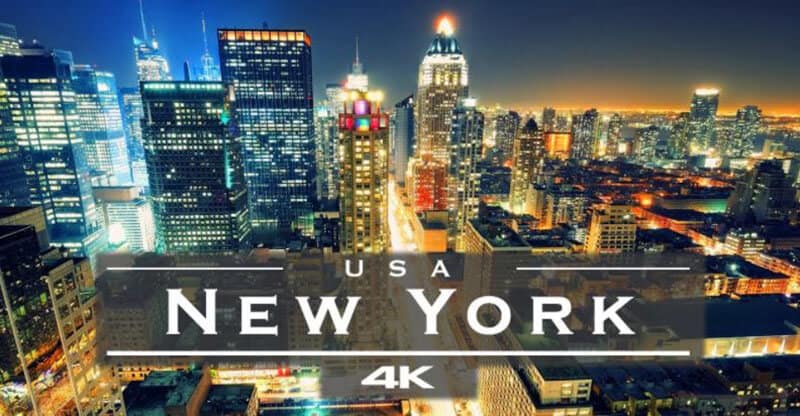 FLUSHING MEADOWS-CORONA PARK FLYING FIELD
Meadow Lake Dr, Forest Hills, NY 11375
Airspace Class: Class B – Controlled
Flushing Meadows-Corona Park, Queens' largest park, is located in Queens. There are many recreational facilities, including an aircraft field. Flushing Meadows' designated flight field is located near Meadow Lake and Van Wyck Expressway. This area is ideal for taking aerial photos and videos of Flushing Meadows and the surrounding area.
CALVERT VAUX PARK AMA FIELD
44th St. & Hunter Ave, Brooklyn, NY 11214
Airspace Class: Class G – Uncontrolled
Calvert Vaux Park, which is only open to AMA members, is managed by Seaview Rotary Wings RC Flying Club. To fly at Calvert Vaux, pilots must be members of the national and local clubs. Many pilots find that having the opportunity to fly in a safe park with other remote pilots is worth paying their membership fees. It is a great place to fly your RC drone or model aircraft.
SENATOR SPENO MEMORIAL PARK
745 E Meadow Ave, East Meadow, NY 11554
Airspace Class: Class G – Uncontrolled
The Senator Speno Memorial park is a great place to fly your drone. There is ample parking available and lots of grassy areas. The park is popular for its athletic facilities, including a baseball and soccer field, handball courts, basketball courts, and handball courts.
LATOURETTE PARK MODEL AIRFIELD
299 Alaska Pl, Staten Island, NY 10306
Airspace Class: Class G – Uncontrolled
LaTourette Park Model Airfield can be found just outside New York City on Staten Island. It features an open field that is surrounded by a stunning marsh landscape. The expansive area is ideal for drone pilots who want to fly with other drone enthusiasts.
TANNER PARK
400 Baylawn Ave, Copiague, NY 11726
Airspace Class: Class D – Controlled
Tanner Park is found in Long Island's Great South Bay. The park has a lot of beachfront activities. Residents of Babylon are only permitted to use certain areas of the beach with a permit. Bay Beach is accessible to everyone.
Related Posts:
FAQs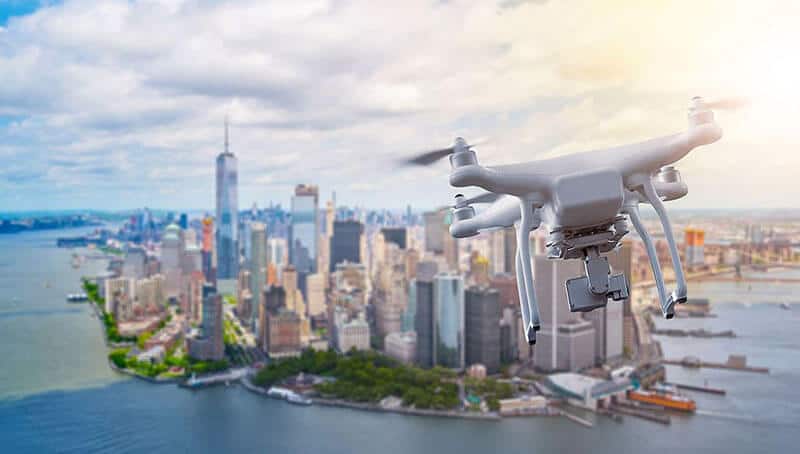 We're happy to answer if you don't see your question or answer listed below.
Is a drone/UAS considered the same as a model aircraft?
The United States Congress has determined that a model plane is not a drone or unmanned aerial system (UAS) if the following conditions are met.
It is flown as a hobby or recreational flight and not for commercial or business purposes.
– It is flown within visible range, which means that it can be seen at all times by the person operating it
– It can sustain flight in the atmosphere. This means that it can fly.
If your model aircraft, regardless of whether or not you acquired it pre-built or built it yourself, meets the above points to your knowledge, it's considered a drone/UAS.
What is the Small UAS Rule Rule?
The FAA requires that unmanned aircraft systems (or UAS) that weigh less than 55 lbs, payload included must be registered under the Small UAS Rule. This applies only to the hobby or recreational fliers, and not for commercial drone use.
Is the FAA's Small UAS Rule still valid?
It was in effect since August 29th, 2016, and remains in effect as of this writing.
Do I have to carry my Certificate of Aircraft Registration while flying my UAS at all times?
Yes. You must always have your FAA registration certificate with you when flying. All UAS operators must present their registration certificate to any local, state, or federal law enforcement officer if asked.
What do I do for registration if my UAS is over the 55-pound limit?
If your UAS weighs more than 55 pounds, including payload, you will need to register it by clicking here.
Conclusion
Now you have all the information that you need to fly your drone safely in New York City. Would you please share this information with anyone you think might be interested?
We are grateful that you have visited staaker.com. Our website is updated frequently with the most recent reviews and information about drones.