Drone piloting has never been simpler, thanks to advances in computer vision software. But on the flip side, the laws regarding using your drone remain a little complex. You will need to be familiar with Hawaii Drone Laws if you wish to fly one in Hawaii.
Below is a guide that will help you understand drone laws in Hawaii. Let's get started!
About Hawaii State
Hawaii is the only state located outside of North America and lies in the Pacific Ocean. The island chain includes 137 islands, including smaller islands called islands lets and great shoals.
The capital of Hawaii is Honolulu, which lies at the northern tip of the Polynesian Triangle. It is known for its lush tropical forests, majestic waterfalls, high mountains, active volcanoes, and lofty mountains. You will find some of the most beautiful beaches in the world and huge surfing waves.
Drones Laws in Hawaii
Federal Drones Laws on Hawaii
These drone laws, which apply to all states in the U.S.A, even Hawaii, were created by the federal government.
You must be a commercial pilot to fly a drone in Hawaii (i.e., For work/business purposes, you must follow the FAA's Part 107 Small UAS Rule (Part 107). This includes passing the FAA Aeronautical Knowledge Test to receive a Remote Pilot Certificate.
You can fly a drone in Hawaii as a hobbyist (i.e., The FAA requires you to pass the Recreational UAS Safety Test (TRUST) to fly drones for pleasure or fun. The FAA also requires you to adhere to the rules for recreational model aircraft. You will need to pay $5 to register your drone if it weighs in at more than 0.55 lbs (250g). Additional rules apply to altitude and airspace, as well as keeping your drone in line of sight while you fly.
You can fly a drone in Hawaii as a government employee (e.g., for a fire or police department), or you can operate under the Part 107 rule of the FAA.
Please note: This page is intended to be used as an informational tool and not replace legal counsel.
State Drones Laws in Hawaii
These drone laws applied to Hawaii and were established by the Hawaii State Legislature.
According to the Hawaii Department of Transportation and the Hawaii State Legislature, there is one law in Hawaii that governs drone use.
SB 661 // 2015.
The law establishes the position of chief operating officer for the Hawaii UAS testing site. The law establishes a board of unmanned aerial system test site advisors to oversee and plan test site development. It also appropriates funds for the establishment of the test site.
Part 107 regulations apply to all drone pilots who operate commercially in Hawaii. This guide provides information about how the FAA certifies drone pilots to obtain a commercial license.
Read also: Do you Have to Register a Drone?
Local Drone Laws on Hawaii
These drone laws are only applicable to certain areas, cities, or counties in Hawaii and were developed by different authorities.
Dept of Land and Natural Resources//Division of State Parks
This rule prohibits the use, launching, or landing of drones or any other type of aircraft in any of Hawaii's state parks.
Best Place to Fly Drones In Hawaii:
Sandy Beach Park, HI
Address: Honolulu, HI 96825, USA
Coordinates: 21°17'08.3″N 157°40'22.5″ W
Airspace Class G (Uncontrolled)
Flying Drones at Sandy Beach Park
Drone enthusiasts love to fly around Hawaii and capture the breathtaking scenery. Unfortunately, there are no options. At the time of writing, Sandy Beach Park is still available. It is located in the Halona Blowhole, on an isolated stretch.
This beach is known for its fine sand and powerful shore breaks. You know the best place to go if you want to capture breathtaking beach scenes on Hawaii with your drone camera.
Related Posts:
FAQs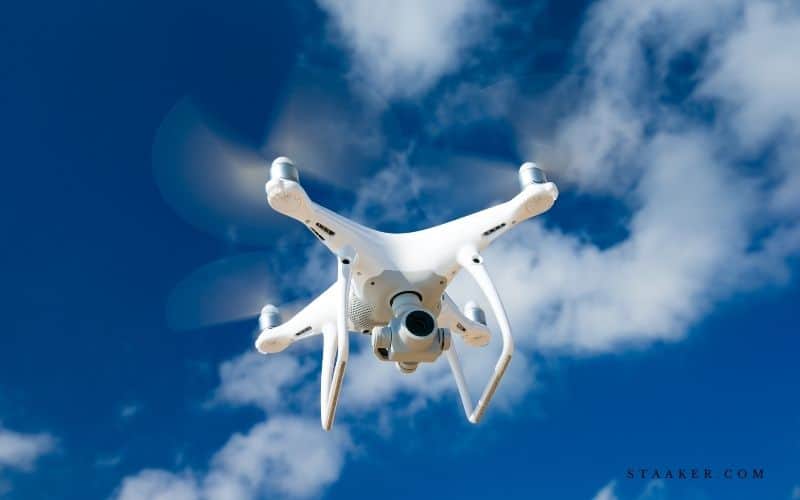 Can I fly drones at my local park?
Technically, cities cannot adopt rules regarding airspace. Only the FAA has authority over airspace. However, they can bypass the FAA and create rules regulating land – often along the lines of "it's illegal to take off or land drones within city parks."
Source: https://www.thedronegirl.com/gettingstarted/legally-fly-drones/
Is it possible to fly drones above private property in Hawaii?
Only permission is required to fly below 250 feet above private property. Night flying and allowing the drone to fly beyond your line of sight are not permitted. Hawaii may also pass legislation that requires liability insurance before you can fly anywhere.
Source: https://www.droneguru.net/hawaii-drone-laws/
How can I register my drones in Hawaii?
Drone Registration – Hawaii: A federal law requires that small unmanned aircraft (drones), weighing less than 55 pounds, be registered. Register your drone online for a unique registration number. Or use the legacy paper-based registration process.
Source: https://federaldroneregistration.com/hawaii-drone-registration
Conclusion
You now have the information you need about drone laws to fly your drone in Hawaii safely. If you find this useful, please share it with anyone who might need it.
Thank you for visiting staaker.com. For the latest reviews and information on drones, make sure to visit our website often!
Video: