In the world of action cameras, a few names stand out. GoPro has been a leader in the space for years, innovating with each new release. Sony is a relative newcomer to the action camera market but has quickly made a name for itself with the release of the ZV-1. So, which is the better camera? Let's look at the
GoPro Hero 10 vs Sony ZV 1
.
Comparing GoPro HERO10 BLACK vs Sony ZV-1
Design
GoPro Hero 10
The Hero 10's lens is built of a hydrophobic substance that makes it more capable underwater, scratch-resistant, and less susceptible to ghosting. The camera is marginally lighter than its predecessor (from 158g to 153g), but only if you're upgrading from the Hero 9. If you're upgrading from that model, the GoPro Hero 10's same design means that any existing accessories you have will work perfectly with it.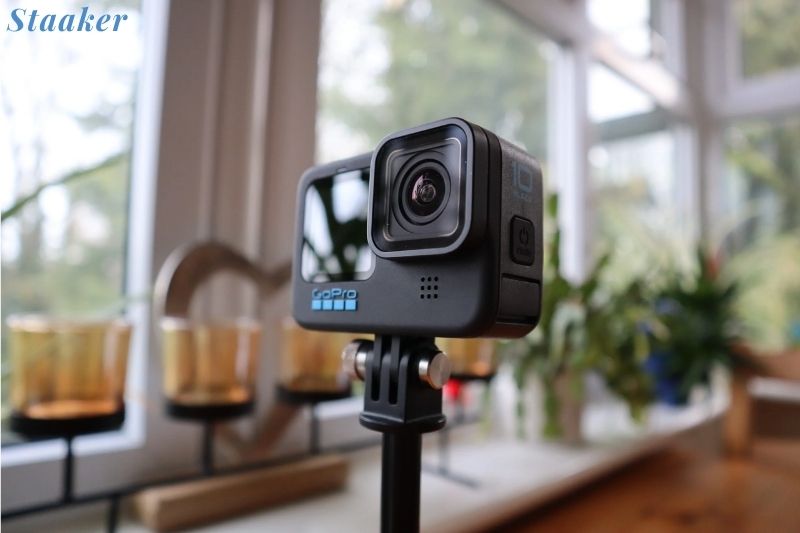 I'm delighted the design hasn't changed, aside from the bonus of backward compatibility for GoPro customizations. The Hero 10's huge rear-facing display and front-facing second screen demonstrate that it is designed for ease of use. While I appreciate the extra functionality that a modular camera like the Insta360 One RS may provide, I still prefer the GoPro approach for capturing photos at the moment. Read this guide to know more information:
Gopro Hero 10 Vs Insta 360 One X2
Sony ZV-1
The Sony ZV-1 resembles the RX100 VII in appearance, and Sony claims that the sensor and CPU are from that camera. However, many parts of the ZV-1 were redesigned to appeal to vloggers, such as the fact that the LCD opens to the side rather than up or down. This handy feature allows you to prepare photographs in selfie mode while also attaching external audio devices. Because of the camera's compact size, Sony had to make some difficult decisions about which buttons and controls to include and which to leave out while revamping it for vloggers. For example, the video record button is more significant than those of the RX100 series cameras, and there's a light on the front of the camera to indicate that it's recording. At the same time, the RX100 VII's famous pop-up viewfinder, pop-up flash, and control ring are all missing here. Despite these shortcomings, I found the camera to be enjoyable to use.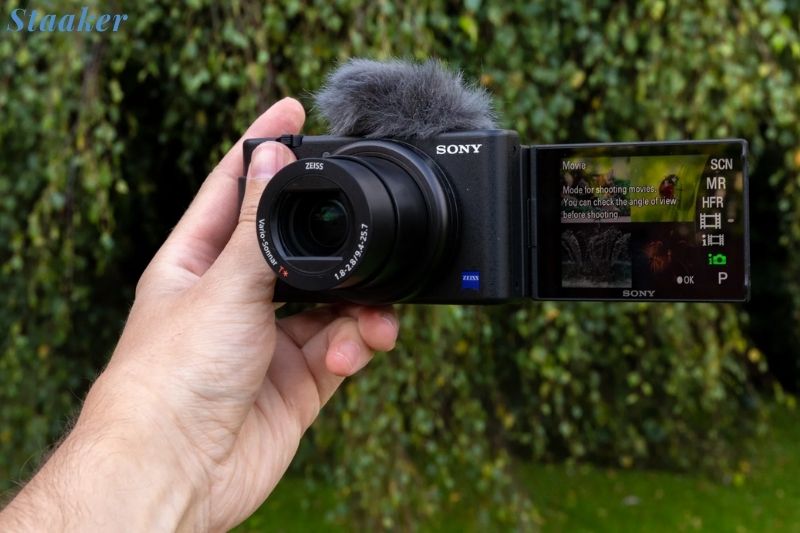 Image and Video Quality
GoPro Hero 10
Of course, all of the new features included with the GP2 processor would be useless if the Hero 10's capture quality wasn't up to par. On the other hand,
GoPro
is still on a roll in this area. Hero 10 can capture some spectacular footage during the day. It can capture exceptional detail and color, similar to the iPhone, while ever over the line into saturation. Also fantastic is the autofocus, which ensures that your face is always prioritized in any camera images. For example, when switching to an underwater scenario, Hero 10 could swiftly adjust to its new surroundings, allowing for an almost seamless transition. The Hero 10's maximum resolution is 5.3K, which may anger those waiting for GoPro to leap to 8K finally, but the frame rate cap has increased dramatically.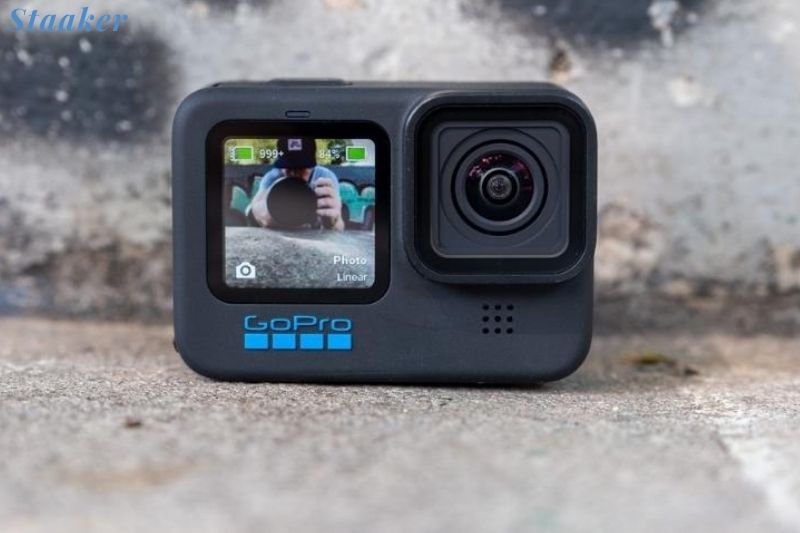 You can now shoot 5.3K at 60 frames per second, 4K at 120 frames per second, and 2.7K at 240 frames per second – enhancements that, in my opinion, have considerably more appeal than the enticement of 8K, which, let's face it, still has a long way to go before it becomes the norm. Having faster frame rates across the board is a significant plus for those wishing to record fast-paced action images at a more excellent resolution. The camera's megapixel count has also been increased from 20 to 23. The Hero 10's skills are just as impressive as its video; in particular, when it comes to wide-angle images, the camera has recreated the same sense of expanse that I experienced on a recent trip to the Irish countryside. The stills captured didn't measure up to the hype when it came to night photography. Despite the Hero 10's dedicated Night mode, the camera was unable to generate shots of the same quality as those captured during the day – and this is an issue that isn't limited to stills. Shooting in low-light conditions took away a lot of the GoPro's gloss, and a lot of detail was lost. This is unfortunate because the Hero 10 will never be a reliable go-to camera for every occasion. For example, if you're going camping, you might want to bring a separate camera with you for nighttime photographs. Even the iPhone 13 has it much more manageable. Given GoPro's target demographic, it's difficult to criticize the Hero 10 for its lack of late-night capabilities – when was the last time you saw footage of someone skiing in the dark? Besides, there are other advantages that more than compensate. Time Warp 3.0 is my favorite GoPro feature to date, as it creates a stable, fast-moving shot that's not only simple to use but also looks great. You can even slow the recording down to real-time to call attention to a particular area of interest. The GoPro Quik app that comes with it is still one of the best, especially in terms of keeping the UI from becoming too difficult and allowing even the most inexperienced videographers to produce a spectacular collage of footage after each session. I was able to edit and construct an extremely shareable film from a day's worth of footage in around five minutes, which is substantially faster than anything I've been able to do with rival apps.
Sony ZV-1
You can film at 120 frames per second using these cameras (about 4x as slow as real-time shooting at 30 frames per second). However, you can also film at faster frame rates but with a reduced resolution. When you use the quality priority setting, you obtain the following resolution with the three brief burst slow-motion modes:
240 frames per second (8x slow motion): (1,824 x 1,026 resolution)
16x slow motion or 480fps: (1,824 x 616 resolution)
Slow-motion at 960fps or 32x: (1,244 x 420 resolution)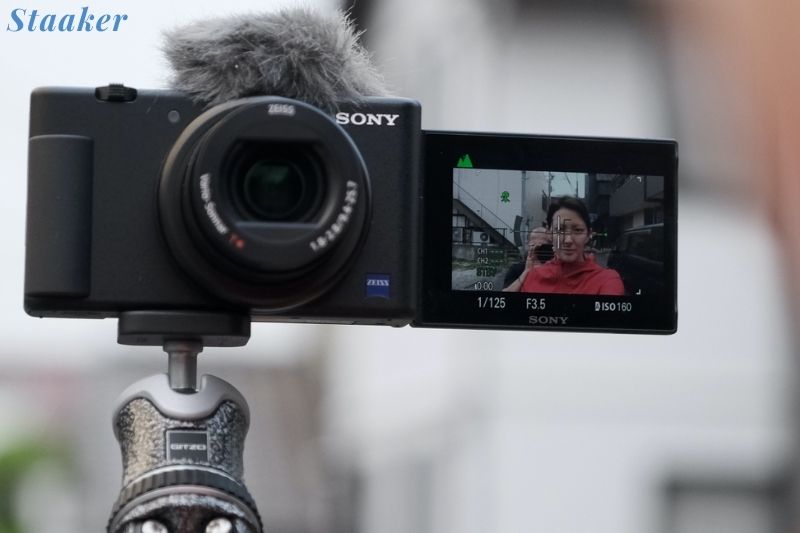 HFS
settings, 960 and 480, have very low resolution. However, at 240 frames per second, the resolution is nearly full HD. I had a lot of fun with the modes, especially when shooting motion images like my son throwing a baseball. It was fascinating to witness the baseball leave my son's fingertips at 960 frames per second — 32 times slower than I see him toss it in real life. The Sony ZV-1 did a fantastic job shooting a still life photograph in bright light, with plenty of detail and superb color saturation and color accuracy, just like the Sony DSC-RX100 VI tiny camera I reviewed before. On the other hand, the low-light image had a touch more noise and was a little softer in details than I would have liked — which is consistent with my experience with the RX100 VI. The color accuracy was not affected by the noise. I found it to be on par with the RX100 when shooting around the house and in the streets. I also tested some panoramas, both during the day and at night, and tested how effectively the Smooth Skin Effect feature reduced my wrinkles; for the most part, it did a good job.
Which One Should You Purchase?
GoPro Hero 10
The GoPro Hero10 Black may have the same exterior as last year's model, but what matters is what's on the inside. The Hero10 has a new CPU that allows it to shoot video at up to 5.3K at 60 frames per second, twice as fast as the Hero9. It can also capture still photographs with a resolution of 23 megapixels. But it's the image stabilization that genuinely stands out. The Hero10 has the same issues as the Hero9 in that you must open the battery compartment to utilize the USB port. It's also lighter than previously, although its 5.3-ounce weight is evident when mounted on a helmet. You probably don't need to upgrade if you have a GoPro Hero9. However, if you're looking for the best action camera on the market, the GoPro Hero10 Black is a must-have.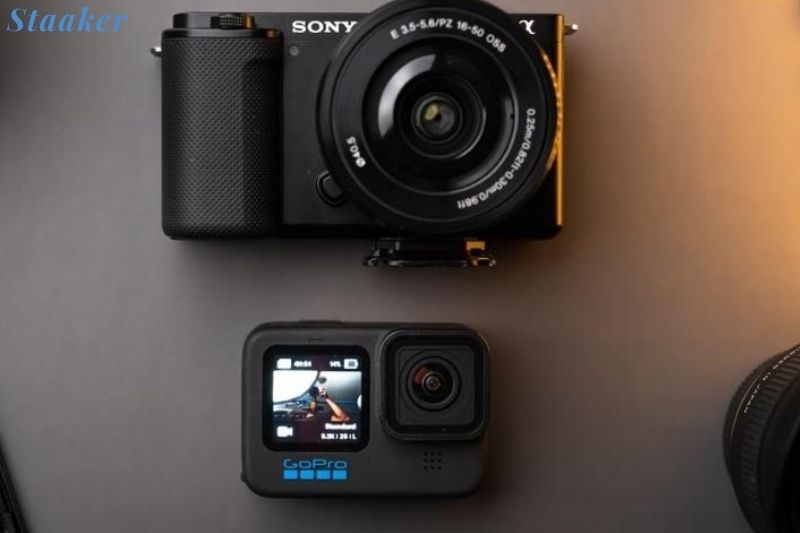 Sony ZV-1
The Sony ZV-1 is an excellent choice for vloggers who are just getting started in the field or those who have been doing it for a while but don't want to get bogged down in overly complicated rigs. The ingenious sideways-opening flip-out screen will come in handy, and the Product Showcase and Defocus modes are excellent. The Sony ZV-1 captures good audio and takes nice video at a reasonable price. Potential customers should be warned that image stabilization will not smooth out shocks or jitter when walking; for that, you'll need a DSLR or mirrorless camera with a gimbal.
FAQs
Is the GoPro 10 equipped with night vision?
The Hero 7, 8, 9, and 10 (Black) include a dedicated Night Mode preset for stills and movies. This implies you can utilize a preset if you don't feel comfortable modifying them manually.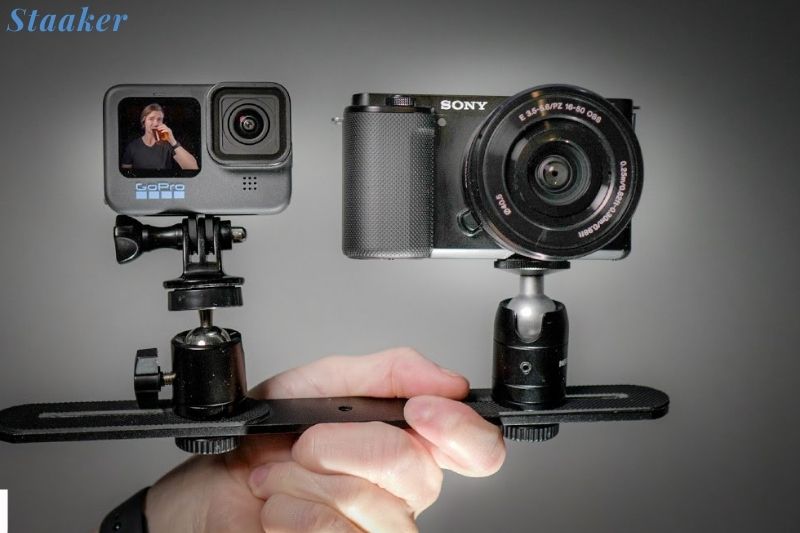 Is the Sony zv1 water-resistant?
It has a class-leading autofocus system and a bright lens for video bokeh. You can take your Sony ZV-1 underwater with this fully featured and robust Ikelite housing. This housing is composed of polycarbonate, which is strong and resistant to corrosion. It is 200 feet/60 meters deep.
Is there a record limit on the Sony ZV-1?
According to CIPA, the ZV-1 can record continuous video for up to 75 minutes on a single charge.
Is there a zoom on the GoPro Hero 10?
The zoom capability on recent models like the HERO10, HERO9, and HERO8 cameras works in both video and picture modes. So, theoretically, a GoPro can be zoomed in.
Conclusion
Ultimately, the GoPro Hero 10 is the better camera. It has more features, including higher resolution videos and a more durable body. However, the Sony ZV-1 is also a great camera and might be better for some people. If you are looking for a camera that is easy to use and has a wide range of features, the Sony ZV-1 is an excellent option.
Staaker.com
hopes you find this guide useful. Thank you for reading!