Comparing the
GoPro HERO 10 vs Samsung Galaxy S22 Ultra
side-by-side, it's clear that these are two very different devices. The GoPro HERO 10 is an action camera designed for extreme sports and adventures, while the Samsung Galaxy S22 Ultra is a high-end smartphone with a powerful camera. So, which one is right for you?
GoPro Hero 10
The Hero 10, GoPro's newest camera, is about tripling the speed. From tripling frame rates – now up to 120 frames per second in 4K and 240 in 2.7K – to significantly improving the speed of the user interface and even speeding up the primary activity of capturing a photo, there's a lot to be excited about. However, it also included more practical features such as cable offloads to your phone (which are much faster) and a new hydrophobic lens coating to repel water droplets. The new GP2 chipset, or
SoC
, allows these higher frame rates (System on a Chip). GoPro is using its second custom-designed silicon to power its cameras. GoPro claims that GP1 pushed Hero 9 to its limitations in terms of everything from stability to frame rates and other less evident issues. So, while it worked, it was limited in its capabilities. GoPro claims that, like the GP1, they'll be able to upgrade to the GP2 in the coming years, likely for future camera models (because GoPro has an annual release cycle) and firmware updates for the Hero 10 later this year.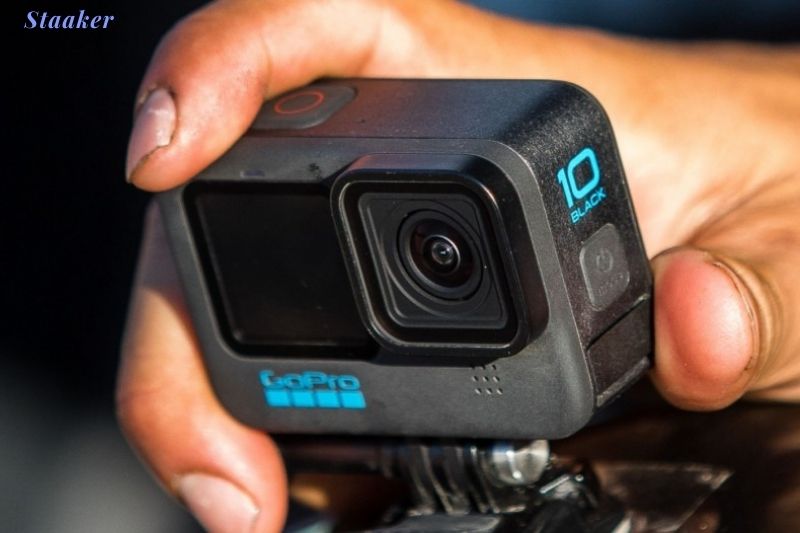 Samsung Galaxy S22 Ultra
We might label the Samsung Galaxy S22 Ultra the best smartphone ever if we judged it solely on its cameras, particularly the optical and digitally enhanced zoom capabilities. Of course, every handset is the sum of its design, features, components, utility, and value, but taken as a whole, this Samsung Galaxy Series-Galaxy Note hybrid is an excellent, albeit massive Android handset that not only ticks all the essential boxes but also provides more features than you'll ever want or use. The design is reminiscent of Samsung's previous Note handset, but it is also more forward-thinking. It's a true hybrid. The ultra-high-resolution, 6.8-inch screen, which produces vivid colors and fluid animation at 120Hz but is clever enough to stop down to 1Hz when that's all you need to save battery life, will not disappoint.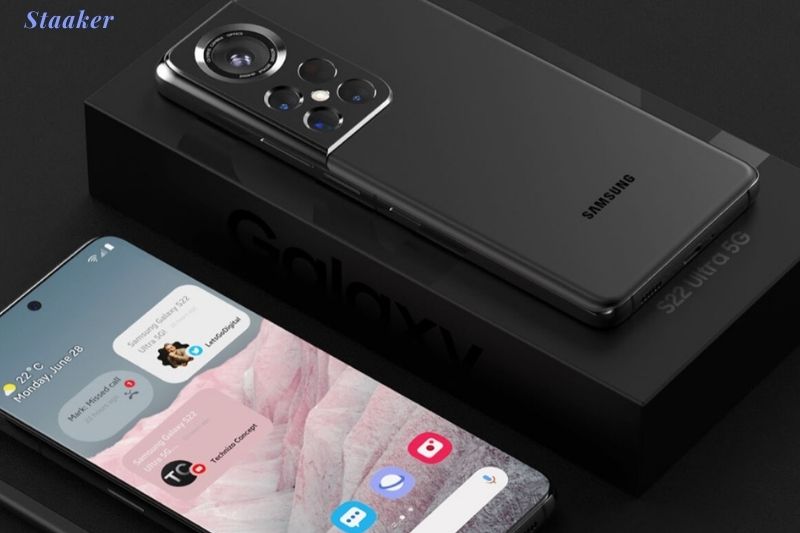 Feature
Black GoPro Hero 10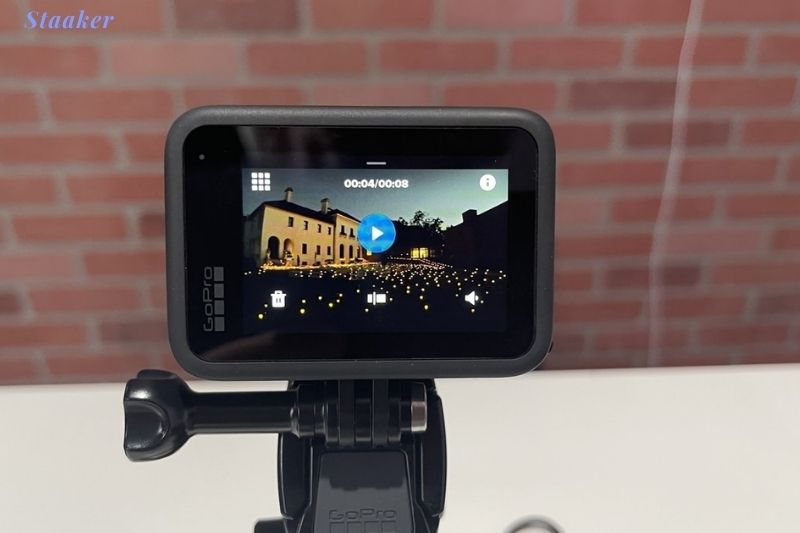 The Hero10 is a pocket-sized camera that measures 2.8 by 2.2 by 1.3 inches (HWD) and weighs only 5.4 ounces. A selfie stick (for vloggers), tripod, or mounting accessory can be attached to the included mounting clips. The series is famous for mounting to people, pets, and various vehicles due to its tiny size, robust chassis, and 33-foot waterproof certification. There, too, the lens plays a role. Its ultra-wide view is designed for close-up action photos, and GoPro's video processing has advanced to the point where you can switch to a more moderate wide, distortion-free setting without losing quality. The on-camera controls are simple. The record button is big and right on top, and there's a mode switcher on the side. You can also use voice commands to tell the Hero10 to start a video, capture a picture, or record a time-lapse, and the camera will respond with a loud, affirmative beep. (If you're using the camera in a calm environment, you can turn off the beep.) Also important is the touch-screen interface. To switch between modes and tweak settings, swipes and taps are supported. There's also some customizability: each of your presets can have up to four shortcut buttons, and you can design as many as you like. The Hero10's battery is the same 1,720mAh as the Hero9. It can power the Hero10 for around 45 minutes of 5.3K60 footage or an hour of 4K60 video in this configuration. However, for long-form recording, overheating is an issue. In-room temperature circumstances, the camera shuts down after about 25 minutes of 5.3K capture and 35 minutes of 4K60 collection. You may avoid the problem by charging the GoPro through USB-C for extended takes or lowering the frame rate. The Hero10 constantly records in our room temperature testing until the battery dies at 5.3K24, close to 90 minutes of recording duration. When the GoPro is mounted and in motion, the air cools it, so snowboarders don't have to be concerned about overheating. The Hero10 can be used as a webcam as well. It connects to a computer's USB port and works with the GoPro Webcam Utility program. You can choose between a wide, medium, or narrow view when streaming in 1080p. HyperSmooth stabilization now works for streaming, previously unavailable on older GoPros. Vloggers will undoubtedly regard the Hero10 as an appealing, versatile camera. The digital stabilization is powerful enough to eliminate the need for a gimbal. The Media Mod ($79.99) add-on adds a better microphone and a 3.5mm connection for wireless lavs or another external mic. Cold shoe mounts for accessories are included with the Media Mod, including the $49.99 Light Mod, a small rechargeable video light that may brighten gloomy areas and add fill in mixed lighting. The Volta ($129.99), a Bluetooth handle and tabletop tripod combo are options. It connects to the Hero10 through Bluetooth and USB-C and has Record and Power/Mode controls on the hold. It contains a conventional 1/4-20 socket for mounting to a larger tripod or longer selfie stick, and it converts to a tabletop tripod.
Samsung Galaxy S22 Ultra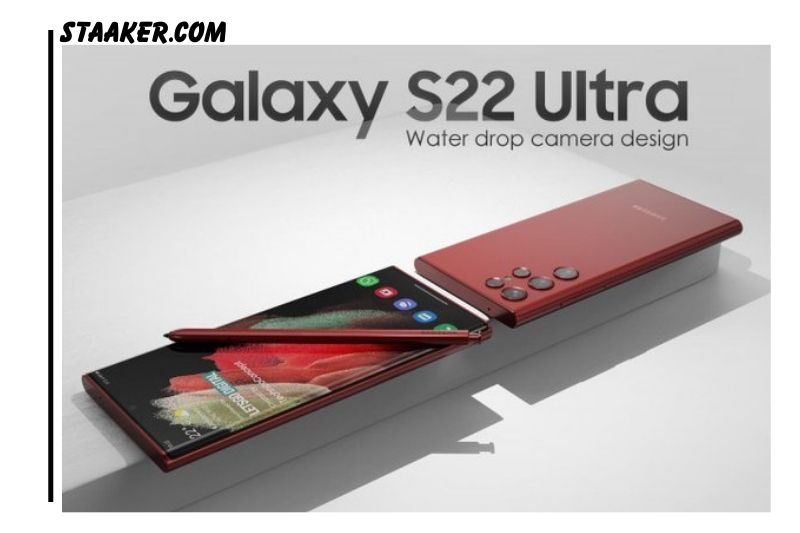 sRGB
and DCI-P3 tests, respectively, compared to 109.3 percent /77.4 percent and 104.2 percent /73.8 percent for the iPhone 13 Pro Max and Pixel 6 Pro. Color accuracy was the only area where the S22 Ultra fell short of the iPhone, with a Delta-E score of 0.25. (where 0 is perfect). The iPhone 13 Pro Max had a score of 0.21. The S Pen on the Galaxy S22 Ultra is the smoothest I've ever used, thanks to Samsung's reduction in delay from 9 milliseconds to 2.8 milliseconds. So you're seeing a 70% improvement in this area.
Camera
Black GoPro Hero 10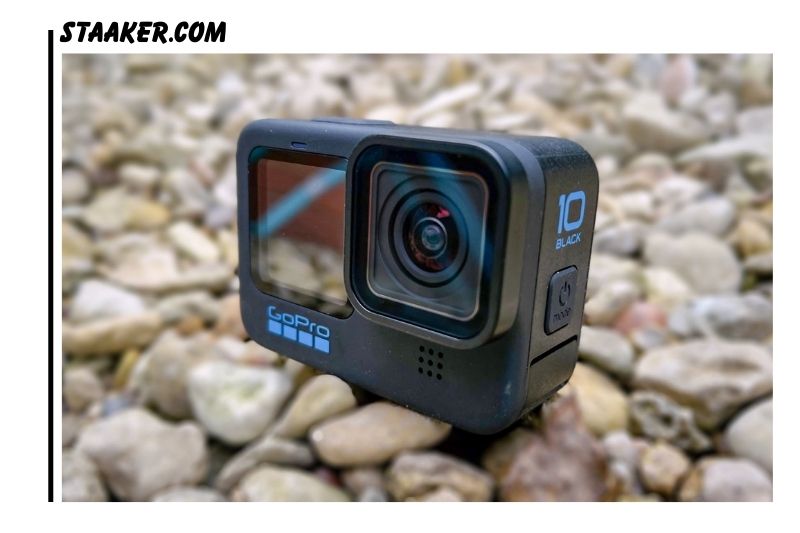 The Hero10 boasts a new sensor with more pixels than the Hero9, but the increase in frame rates is the big news here, not the jump from 5K to 5.3K capture. It can shoot 60 frames per second at 5.3K and 120 frames per second at 4K, twice as fast as the Hero9. High frame rate video is ideal for filming action because it captures motion more fluidly, resulting in more realistic (but less filmic) pictures. You'll also be able to change the playback speed—120fps footage can achieve a four- or five-time slow-motion look. Fast motion is also an option—the Hero10 can be used for time-lapse video, and the stabilization works well enough that time-lapses with movement look amazing. The camera supports a wide range of resolutions and frame rates. 5.3K at 24 frames per second is not available at launch but will be available with the November firmware upgrade. You can modify color, sharpness, and other aspects of video in addition to frame rate and resolution. Still, photos may be taken with the Hero10. You can capture 23MP photos in JPG or Raw DNG format in photo mode. The in-camera GPS provides location details to stills automatically. Individual photos may also be extracted from video—each frame of a 5.3K video yields a 16MP photo with a 16:9 crop, and 8MP images can be removed from a 4K video. The Hero10 stands out from cameras with larger sensors and interchangeable lenses thanks to its mix of stabilization and high frame rates. HyperSmooth, whether mounted or handed, lives up to its name.
Samsung Galaxy S22 Ultra
The Galaxy S22 Ultra has a bigger 2.4um pixel sensor that captures more light and data and a Super Clear Glass lens that prevents flares in nighttime films. A 12MP ultrawide lens is included and dual 10MP telephoto cameras with a combined 10x optical zoom and 100x space zoom. Samsung's camera system is also doubling down on computational photography. Adaptive pixel technology merges 9 pixels into one for better photographs in low light, increased AI high-res processing, and 4x faster multi-frame processing is all available. While the Night Mode on the S22 Ultra has been improved, I'm more satisfied with how the camera works in low light without using it. Take a look at this low-light photo of a couple of Star Wars figures. With the S21 Ultra, the left side of Darth Vader's helmet, Han Solo's boots, and hair are barely visible. In the S22 Ultra's photo, both become more noticeable and distinct.
In addition, the artificial plant's pot and green leaves and the background artwork stand out more in the S22 Ultra photo. This photo of geese I took in a local park shows that the Galaxy S22 Ultra's 10x zoom is the best I've tested. Although the 30x zoom loses some information and resembles a watercolor painting, it's still impressive that you can get so close. This snap of chrysanthemum blooms taken indoors left the Galaxy S22 Ultra impressed. The purple, maroon, and yellow tones of Samsung's phone are deep. The iPhone 13 Pro Max, on the other hand, captures a brighter image with more detail in the petals. The Pixel 6 Pro also outperforms the S22 Ultra since its appearance has a higher definition. The better portraits on the Galaxy S22 Ultra are thanks to AI Stereo Depth Maps. My shirt and jeans are crisp in the above image, and the background is beautifully blurred. With its upgraded Exceptionally Steady mode, the Galaxy S22 Ultra can capture crisp-looking video up to 8K at 24 fps and keep your movie super stable. You can also experiment with extra features such as Portrait Video mode. I recorded this video of a fountain in Bryant Park to test the S22 Ultra's video quality. The phone does an excellent job capturing the detail in the water and fountain as I zoom in — even though the zooming action is a little jumpy. The Samsung Galaxy S22 Ultra is one of the first phones to have Qualcomm's Snapdragon 8 Gen 1 processor, a 4nm device that promises improved CPU and graphics performance while reducing power consumption. Samsung will provide its own 4nm Exynos 2200 chip in international markets. The Galaxy S22 Ultra seems fluid when opening and shutting apps, despite having only 8GB of RAM.
FAQs
What is the RAM capacity of the S22 Ultra?
The Samsung Galaxy S22 Ultra's base model has 128GB of storage and 8GB of RAM. For most people, this is sufficient. You'll get plenty of room for apps, games, photographs, and movies with 128GB of storage. Plus, with 8GB of RAM, your phone should be lightning fast.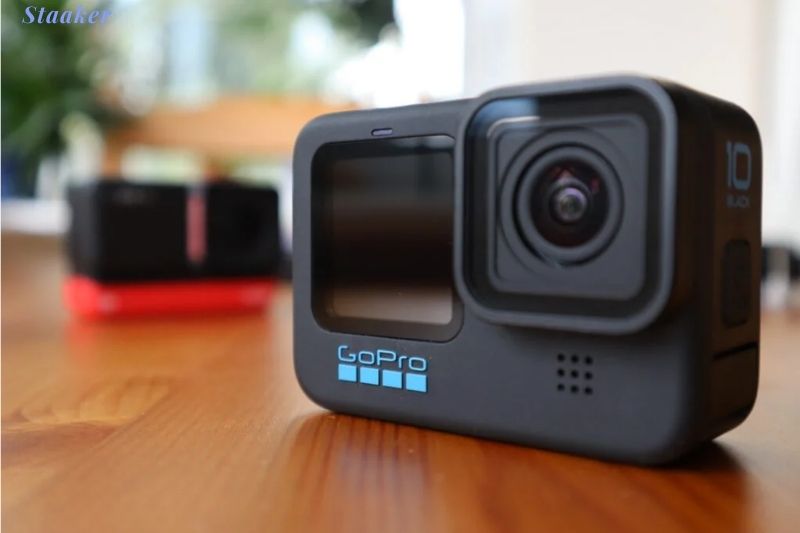 What is the battery life of the GoPro 10?
The GoPro Hero10 Black has the same 1720 mAh battery as the GoPro Hero9, unique among GoPro batteries. GoPro makes no new claims, so anticipate the Hero10 to last 1.5 to 2 hours on a single charge, depending on your settings.
Is the S22 Ultra water-resistant?
The Galaxy S22, Galaxy S22+, and Galaxy S22 Ultra are dust and water-resistant to IP68 standards. That doesn't mean the phones are completely waterproof, but they are water-resistant and should last for most users.
What causes the GoPro 10 to overheat?
Length of recording In addition to the quality of your footage, the length of your filming can cause your GoPro to overheat. Another alternative is to capture the footage in segments when the footage is extended. Allow it to cool for 5-10 minutes before shooting again.
Conclusion
Ultimately, the GoPro HERO 10 is the better camera. It's designed for extreme sports and adventures, and its powerful camera is perfect for capturing stunning footage of your favorite activities. If you're looking for a smartphone with a powerful camera, the Samsung Galaxy S22 Ultra may be better. It has a great camera and is also high-end enough for normal tasks. Thank you for reading!