DJI is a well-known brand in the drone industry; they own many high-end drone versions that many users and experts appreciate. So far, their products are still popular today, so what is special about their products. In this article, Staaker will analyze and compare the DJI Phantom 1 Vs 2, which are outstanding in recent years. Let's see what they bring to you in this article.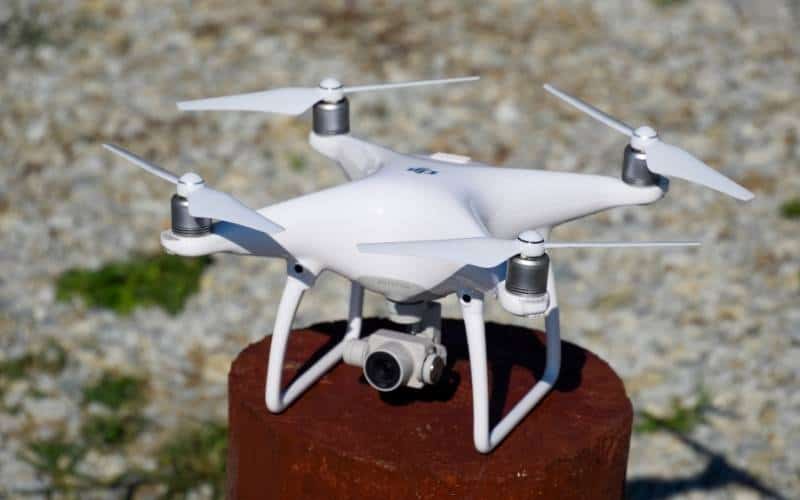 Specifications: 
Size: ( 17 x 17 x 8) inches
Weight: 2.2 pounds
Flight time: 15 minutes
GPS: Yes
Autopilot: Yes
Maximum Flight Speed: 10m/s
Max Tilt Angle: 45 degrees
Number of Control Channels: 6
Transmitter range: 100m
Transmitter power: 20dBm
Controller Frequency: 2.4GHz
Battery: 2200 mAh
Battery Type: Li-Polymer
Power: 20W
LEDIndicator: Yes
USB Interface: Yes
Pros:
Fun to fly.
Different flying modes.
Easy to use and control.
Cons:
Short flying time.
Long charging time.
No longer in production.
The Phantom 1's design is compact and well-integrated. The Phantom 1 is small enough to fit in a traditional backpack. Its beautiful, streamlined design reflects the industrial design aesthetics.
Phantom 1's best feature is its ability to fly. It doesn't require any modifications or assembly. After you have unpacked the box, the drone can be put into flight immediately. You only need to charge the batteries and attach your propellers.
Each branch has a propeller mounted below it. These LED lights help you navigate the drone while in flight.
This drone's exterior looks very robust and rugged. This is due in part to the structural design of an X-shaped layout. This design allows the Phantom 1's lightweight and sturdy construction.
The camera rig can be attached very easily. It can be attached to any existing GoPro Hero camera. Either mount the camera facing forwards or point it downwards.
A sturdy camera rig securely holds the GoPro. You can forget about the camera falling out during a flight.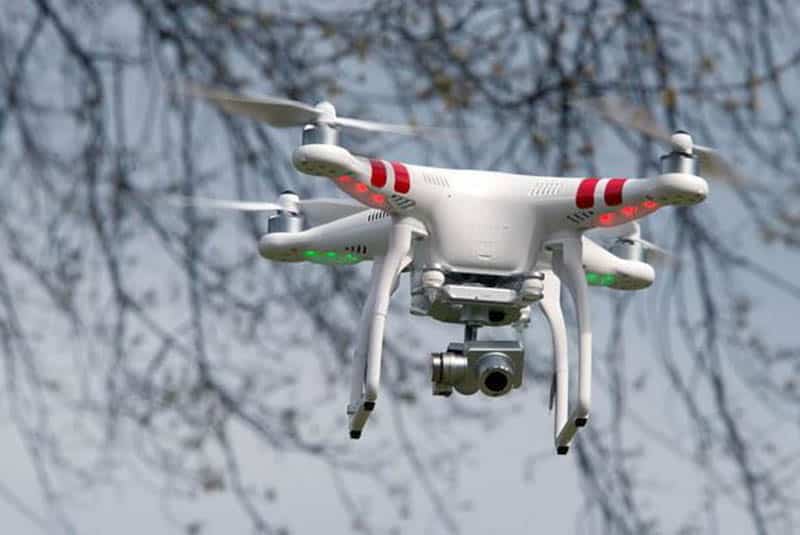 The DJI Phantom 1 does not come with a camera. The good news is that the DJI Phantom 1 comes with support for setting up a GoPro camera if you have one. You can fit all the GoPro cameras on the Phantom 1 in the same size.
The Phantom 1 is powered by a 2200 mAh lithium-polymer cell. It is 170g in weight. It can fly for approximately 10-15 minutes, depending on the conditions and ambient temperature.
A flight time of 15 minutes is not enough. It is better to have additional batteries. The Phantom 1 can take a variety of batteries.
Although the DJI Phantom Pro is no longer in production, you can still purchase a used model on Amazon.com. The list price is $391. The quadcopter ships free with all accessories.
Read More: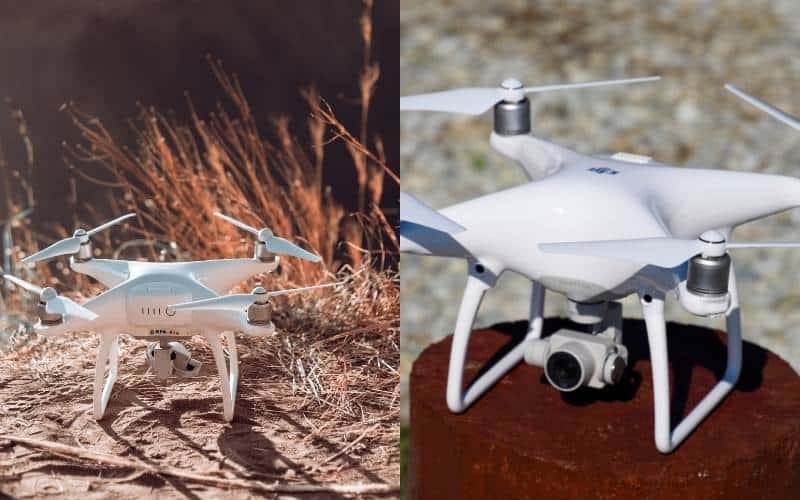 Specifications: 
The Phantom 2's specs are surprisingly impressive:
Max flight speed: 15m/s
Max tilt angle: 35 degrees
Max ascent: 6m/s
Max descent: 2m/s
Operating frequency: 2.4GHz ISM
Communication distance: up to 1,000m
Pros:
Superb quality video
Easy to fly
Brilliantly designed
Sturdy
Features will be added through firmware updates
Can adjust camera independently via the app
Cons:
Expensive
Sometimes a bit of a pain to configure
Occasional GPS lock-on issues
The remote control looks a bit of a mess when fully set up
It is worth mentioning that I originally bought the drone to use for a summer filming expedition. Although I haven't yet taken off on this trip, I decided to keep it when I wrote this review. It is amazing to fly a drone.
It is easy to fly the drone, and it provides amazing stabilized footage. It is amazing to see things from a new perspective. It is extremely well built, and I didn't find any negative aspects.
It is an absolute joy to fly the DJI Phantom 2 drone. The DJI Phantom 2 is remarkably agile in the air. It can make quick turns and rapid rotations, which may initially make you feel apprehensive. Despite my fears that the drone might crash down after being rocked in the air, the drone continued flying.
As I gained confidence with the drone, I experimented more with flight patterns and tried out more creative shots. One way to get a shot that I like is to rotate the drone around a central object while moving it sideways.
To achieve balance, you can use the sticks on the controller. This was a good way to find out if the sticks are stiff enough for delicate movements.
Maybe the controller could be improved with sticks that have more resistance to allow for better control. These shots are still possible, but they require more care while flying.
It is easy to hover – let go of your sticks. The drone uses GPS to hover and stay still. This feature is very useful as it can compensate for any wind blowing it off course.
Unfortunately, the GPS signal was not always picked up when I tried to use it in a forest. This makes it difficult to control the drone, especially when there are potentially dangerous trees.
It is also more difficult to achieve smooth shots because you have to battle the wind. You will most likely find yourself above the canopy. This means that GPS is always available.
Although the drone can withstand wind speeds of up to 15 mph, it is not recommended to be used in higher wind conditions. It can hold its ground, but it is much more difficult to control.
Some of the footage shown in this review was taken at wind speeds of more than 20 mph. The GPS must be working in high winds to avoid the drone being blown away.
The drone is very fast. It is quite impressive. The machine can travel at speeds exceeding 30 miles per hour (50+ km/hour), but DJI doesn't recommend that you do this. At 13 miles per hour, the ascent is fairly quick (20 km/hour).
Unfortunately, the descent is quite slow at 4 miles/hour (6.5km/hour). Unfortunately, sometimes you have to descend much faster, especially helicopters or other aircraft in the area.
You must be able to descend fast enough to land your drone while an aircraft passes by if you fly legally at a very high altitude. Slow descent speeds can be dangerous in certain situations.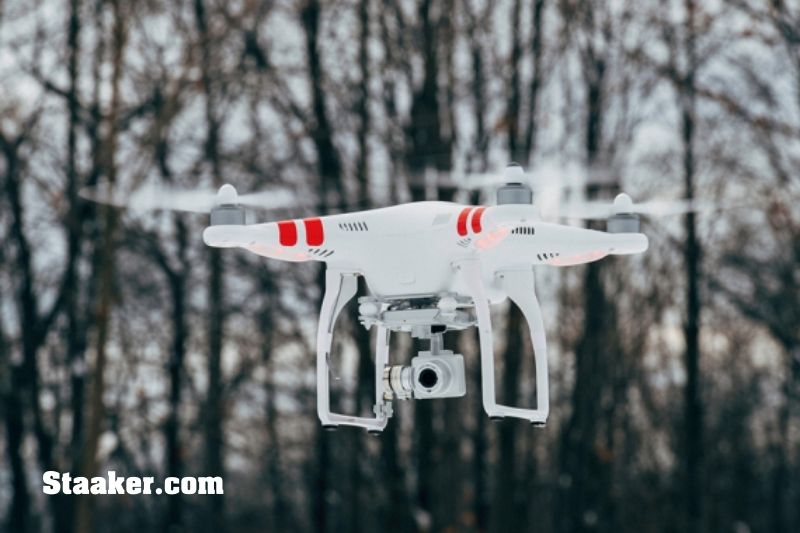 DJI defends this claim. I believe that speeding down can cause more problems than it solves. Flying down too fast could even destabilize your drone and cause it to crash.
DJI phantom cameras were unstable. This made it difficult to capture video. Video footage can now be perfectly stabilized by adding the Zenmuse H3-3D. This video shows how effective stabilization is.
DJI's intelligent batteries are very expensive and cost about PS100 per unit. Although you get one when you purchase the drone, you will likely need another.
The best thing about the batteries is that they can disconnect from their chargers once fully charged. This prevents you from overcharging your battery, which can cause damage to its health.
It is very difficult to remove the batteries from the drone. This is something I find extremely frustrating. The batteries are stuck in there, which is probably for a good reason.
However, I thought I would break the drone the first time I tried to take one out. When you have an expensive piece, the force needed to get them out isn't enough to make you feel confident.
Battery life was only 10 minutes for the original DJI Phantom. According to DJI phantom 2 with camera, it can fly for 25 minutes. In reality, the Phantom DJI 2 can fly for 15 to 20 minutes. The drone uses the remaining 20% to fly back to you automatically.
Read More: 
DJI Phantom 2 vs. DJI Phantom 1, What's the Difference?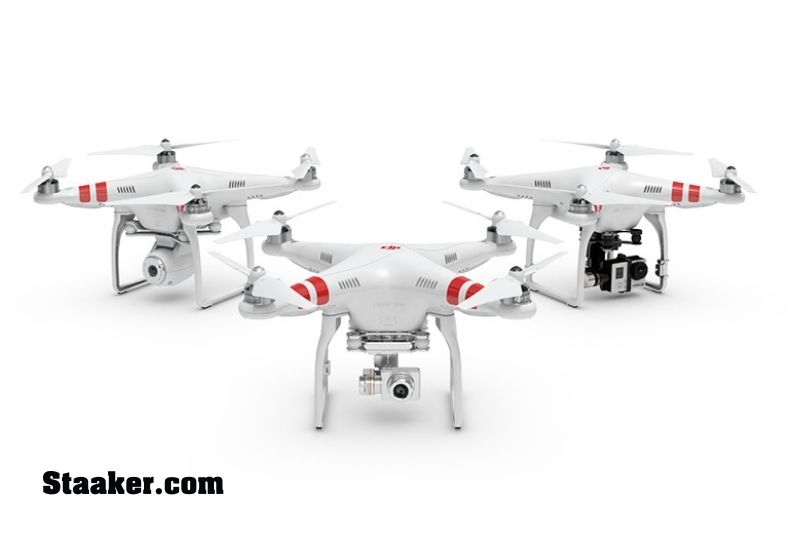 Although there are some differences between DJI Phantom 1 Vs. 2, most of them can be seen through the flight programming and video recording features.
Video Downlink is an add-on feature for Phantom 2, but it is not available in the 1st version.
Phantom 2 doesn't have an app. Phantom 1 has the DJI FC40 Application.
The remote control for the Phantom 2 does not include a smartphone holder but boasts a communication range of 1,000m. With the included smartphone holder, the 1st model has a communication range of 800m.
The flight time of the Phantom 2 is 25 minutes, while that of the Phantom 1 is only 15 minutes.
Video:
Conclusion
You have just seen our discussion about DJI Phantom 1 vs Phantom 2; now you know exactly the difference between a feature, specs or price, etc. If you need a drone with a longer flight time, extra flight programmable features, and a longer communication distance, the Phantom 2 is your best choice. Let's choose the drone suitable for your request and purpose. We hope that our article can help you know which you should choose.
Read More: