You are planning to invest in a good drone to perform your passion, making videos and images of high quality. But with a beginner like you, it is very hard to choose a suit drone between a hundred even a thousand items on the market. Besides that, you need to know all things that need consideration of the drone before purchasing it. If you are feeling confused, then Cx 20 Vs Dji Phantom may be the best choice for you now. Let's Staaker show you the specs and features in this article; you will know which you should choose.
The Cheerson CX-20
The Cheerson CX-20's design makes it stand out among the rest. It is lightweight and compact at just 980g. The CX-20's exterior is made of ABS plastic. Although this feature will provide a high degree of durability, it won't make the CX-20 indestructible.
This quadcopter's landing gear is large and provides adequate protection for landings. It doesn't include a camera.
The CX-20 comes with a mount compatible with the GoPro camera. You can attach the GoPro camera directly to the quad's bottom and record your flying sessions.
Read More: 
Best GoPro Drones 2022: Top Brands Reviewed
The CX-20 is also equipped with high-intensity Led Lights. These lights can be used to help the drone's orientation in low-light or night flights. This drone is only available as a white model.
The Cheerson CX-20 is equipped with a 3S11.1V 2700mAh LiPo battery. Due to its large size, it takes approximately 2 hours to charge the battery. The CX-20 has a flight time that is slightly longer than average at 15 minutes.
This is an average flight time. However, you can look at drones that fly for longer periods if you are interested.
Keep in mind, however, that your flight time will decrease if you are carrying more weight. Flight time can fluctuate depending on many factors such as weather conditions, flying style, and so forth.
If you plan to fly your quad outdoors for a long time, an additional battery may be necessary. Each battery is approximately $30, so this should be considered when you buy your quad.
The CX-20's transmitter is simple, large, and easy to hold in your hand. It also feels strong and durable. The CX-20 transmitter cannot be programmed and does not include any mount options or LCD screens.
The rest of the equipment is standard. The transmitter includes a power switch, joysticks, buttons to activate the camera, and trim controls.
The transmitter has both SWB and SWA switches, which can be used to control all features. These features include Altitude Hold and Return to Home, Orientation Control, GPS Hold.
Specifications:
Dimensions 360 x 360 x 200 mm
Weight: 980 grams (2.2 pounds)
Battery: Li-Po 2700mAh
Flight Time: 15 minutes
Maximum Speed: 8 m/s
Maximum Flying Altitude: 300 meters
Controller Frequency: 2.4GHz
Operating Range: 1500 meters
GoPro Camera Compatible
LED lights
Read More: 
Best Drone Video Editing Software 2022: Top Brands Reviewed
Best Drone Controller 2022: Top Brands Reviewed
Best Drone Gimbal 2022: Top Brands Reviewed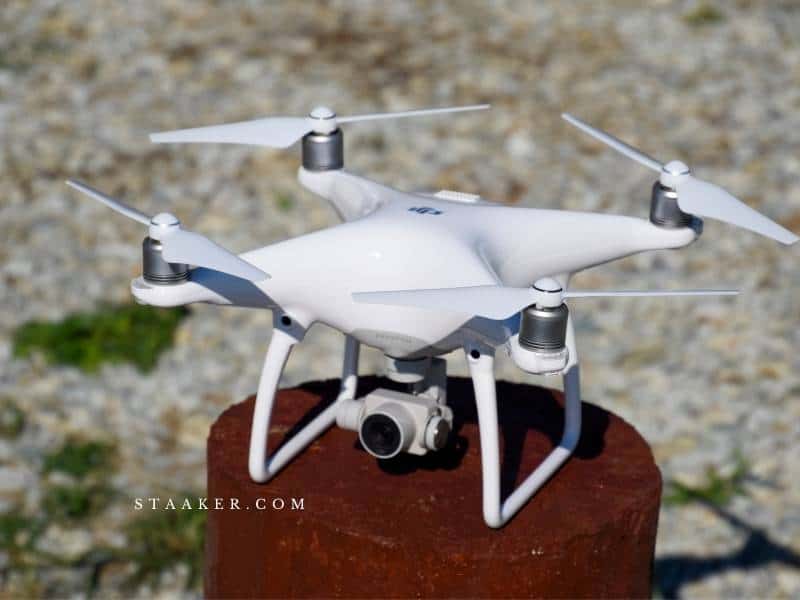 The DJI Phantom 2
The Phantom 2+ is quite compact, considering its capabilities. It measures approximately 13.8 inches from rotor-to-rotor and is 8 inches high. The copter is white with LED lights underneath each rotor that turn red and green to indicate flight status and orientation. The integrated camera is mounted on a stabilized platform below the rotors. Two user-replaceable landing brats flank it.
I have a lot of gear bags and cameras, so the Phantom was not easy to transport. However, DJI sells the Phantom Backpack ($299), and ThinkTank Photo sells an insert ($34.75 for their Airport Accelerator backpack ($294.75) that can hold the copter as well as all its accessories.
Read More: 
Why Is DJI So Successful? Tips New 2022
Can You Fly DJI Mavic Mini Without Phone? – Tips New 2022
There are also accessories. You can attach accessories to the remote control to help move the Phantom around the air. Although a four battery powers the remote, you will need to charge the Wi-Fi range extender separately.
It receives its power via a micro USB port, and the copter uses a large battery that can be charged via an AC wall outlet. You get an additional set of rotors with your purchase. If you plan to fly for more than 25 minutes, I recommend purchasing at least one additional battery ($129).
The copter comes with GPS, and it takes a few minutes for the GPS to get a location lock. You may need to calibrate the compass occasionally. However, it is easy to do by turning the copter on both axes.
Otherwise, you should be able to get up and running in a matter of minutes. There are two safety features: if the copter loses contact with the remote control, it will attempt to return home. If the battery is low, it will slowly descend to the ground.
Specifications:
Weight (Battery & Propellers included) 1000g
Hover Accuracy (Ready to Fly) Vertical: 0.8m;
Horizontal: 2.5m
Max Yaw Angular Velocity 200°/s
Max Tilt Angle 35°
Max Ascent / Descent Speed Ascent: 6m/s; Descent: 2m/s
Max Flight Speed 15m/s(Not Recommended)
Diagonal Length 350mm
Flight Time 25mins
Take-off Weight ≤1300g
Operating Temperature -10°C ~ 50°C
Supported Battery DJI Smart Battery
Cheerson CX-20 vs DJI Phantom 2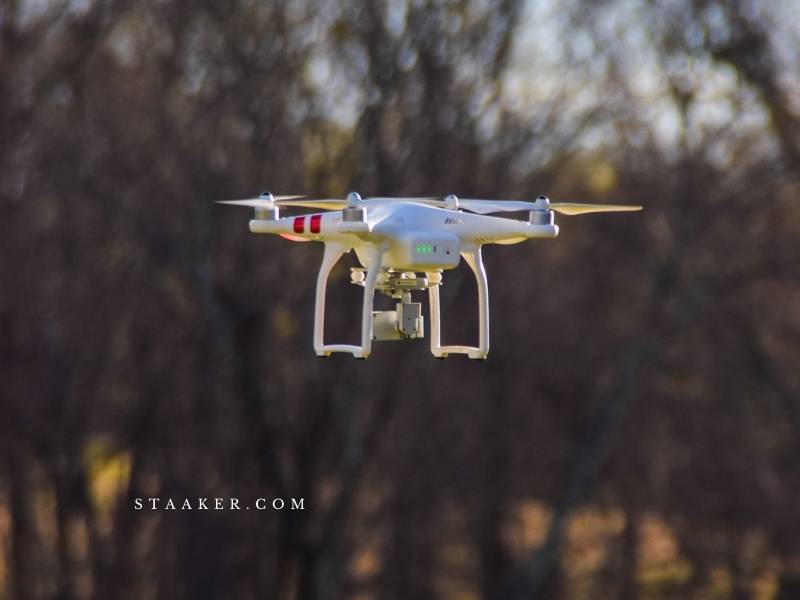 The Camera and Other Features
Included in the kit is the camera mount. It can be found at the bottom of your drone and is compatible with the GoPro 3 or its analogs.
The CX-20 features the Phantom 2: It can hover and hold its position thanks to the GPS. Additionally, the "Return To Home" function can also be initiated by pressing the one button on your remote control.
Read More: 
Best GoPro Drones 2022: Top Brands Reviewed
GoPro vs Contour 2022: Which Is The Better?
Remote Control
4 AA batteries power the remote control (not included in the package). The frequency of operation is 2.4 GHz, and the maximum range is approximately 300 meters. It is very similar to remote control for a second Phantom.
The manufacturer claims that the quadcopter can remain in flight for up to 15 mins. The battery 3S, a lithium-polymer battery with 2700mAh capacity, can be fully charged in just 2 hours.
Experts have tested the quadcopter CX-20 and found that it can fly well at 22 km/h. However, hovering mode may cause some problems. A quadcopter's control problems can also lead to a crash, or worse, the quadcopter could fly very far.
Video: 
Conclusion
You have just seen the details of DJI Phantom vs Cx 20, now you have known exactly what to look for when buying your first drone. Let's carefully consider the feature and how they act; we hope you will find the best drone for your journey.