When it comes to drones, there are a lot of options on the market. But if you're looking for a drone that is going to give you the best bang for your buck, then you should check out the DJI Phantom 4 Pro vs Advanced. These two drones are both from the same manufacturer, and they are both very popular choices. But which one is better?
DJI Phantom 4 Pro vs Advanced
Professional Photography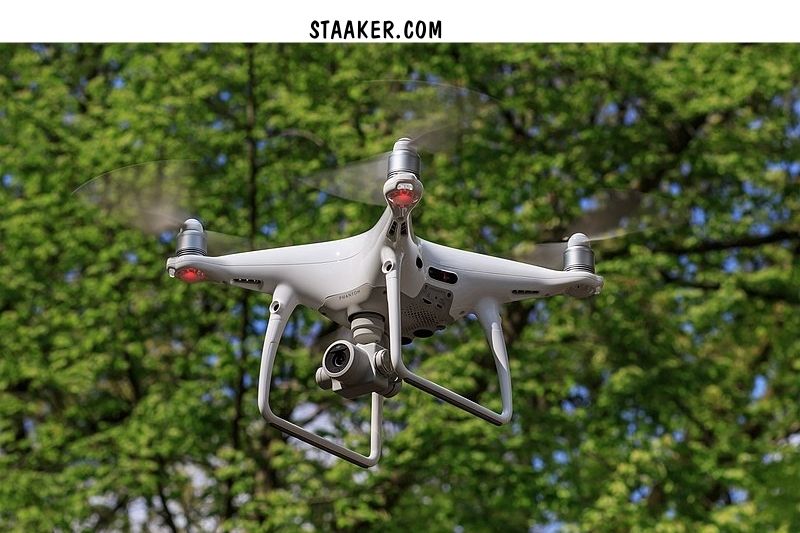 Similar to the Phantom 4 Pro, the Phantom 4 Advanced contains a camera with a 1″ 20 MP sensor and a dynamic range of close to 12 stops. It also incorporates a mechanical shutter to avoid rolling shutter effects when photographing fast-moving subjects or high-speed airplanes. It can capture 4K video at 60 fps at 100 Mbps and supports H.265 compression.
Professional Management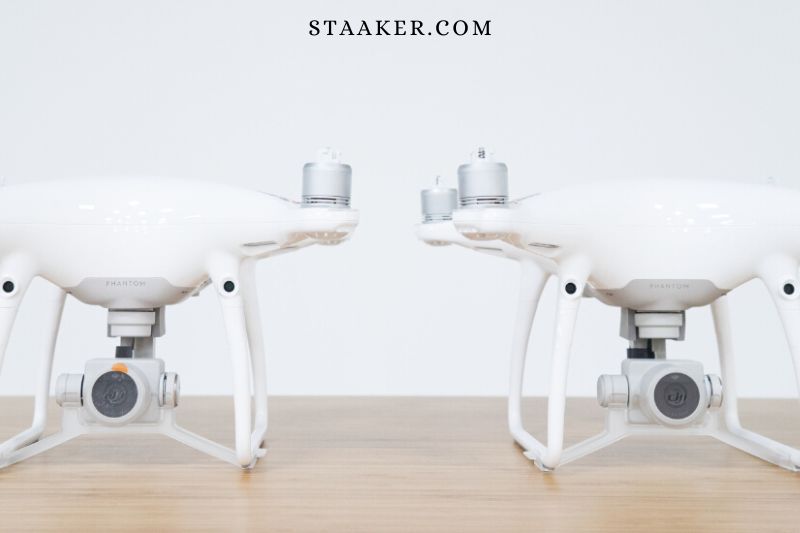 Optionally included with the DJI Phantom 4 Advanced is a controller with an integrated high brightness display. This display panel provides customers an HD live feed from the primary camera and vital telemetry data, even in direct sunlight.
The new controller includes an integrated GPS, compass, microSD card slot, and HDMI port. The Phantom 4 Advanced Plus consists of a Phantom 4 Advanced aircraft and a remote controller with an ultra-bright LCD monitor.
Intelligent Flight Modes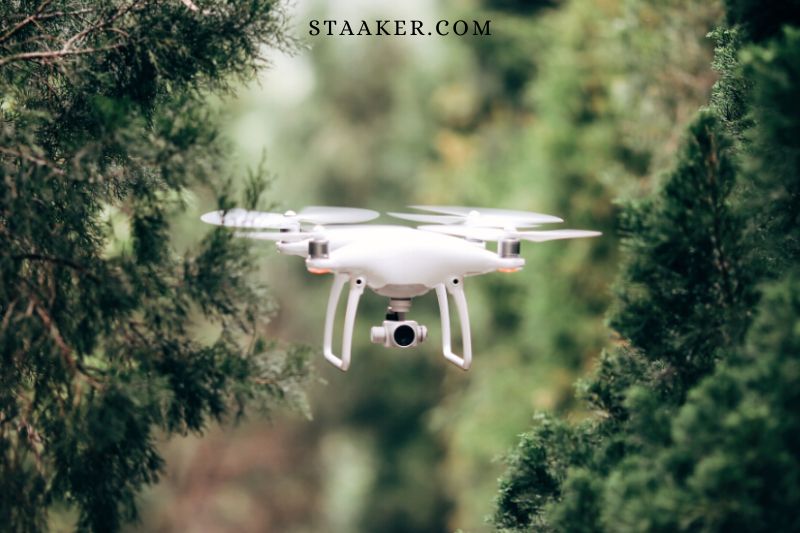 Phantom 4 Advanced Intelligent Flight Modes provide the adaptability and intelligence required for professional aerial imaging. Draw, Gesture, an enhanced TapFly, Tripod, Terrain Follow, and an ActiveTrack. To illustrate a couple of these characteristics:
Draw a route on your display screen, and the Phantom 4 Advanced will move in that direction while maintaining a consistent height. While Draw is active, the pilot can maintain awareness of the camera's focus and orientation.
ActiveTrack enables the Phantom 4 Advanced to recognize and track subjects while maintaining their position within the frame. The improvement consists of a new algorithm that recognizes more objects and changes flight dynamics to ensure more stable flying.
Gesture Mode: The Phantom 4 Advanced can take selfies in response to gesture commands. This enables users to capture the perfect aerial photo of themselves without concentrating on the remote control or being distracted by buttons.
These are a few of the fascinating features of the Phantom 4 Advanced, which are also mostly included in the Phantom 4 Pro. What truly distinguishes it from the Phantom 4 Pro are the following features.
Phantom 4 Advanced vs Phantom 4 Pro: Key Differences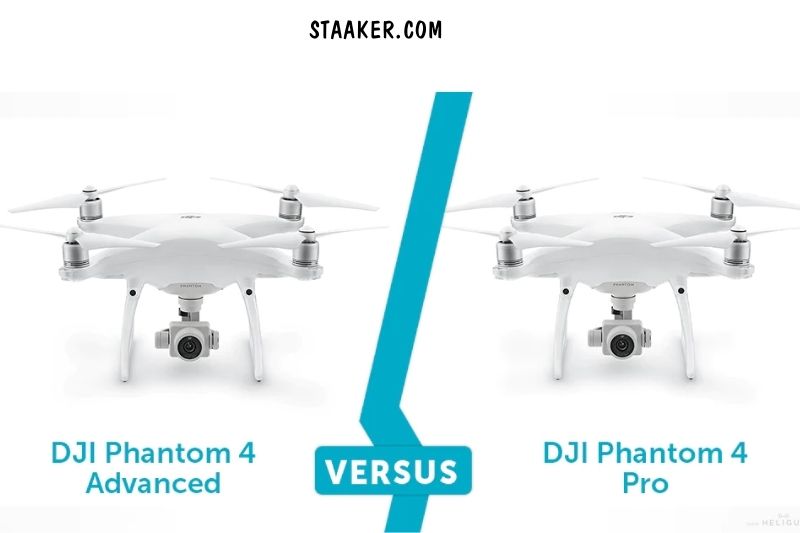 Flight Control System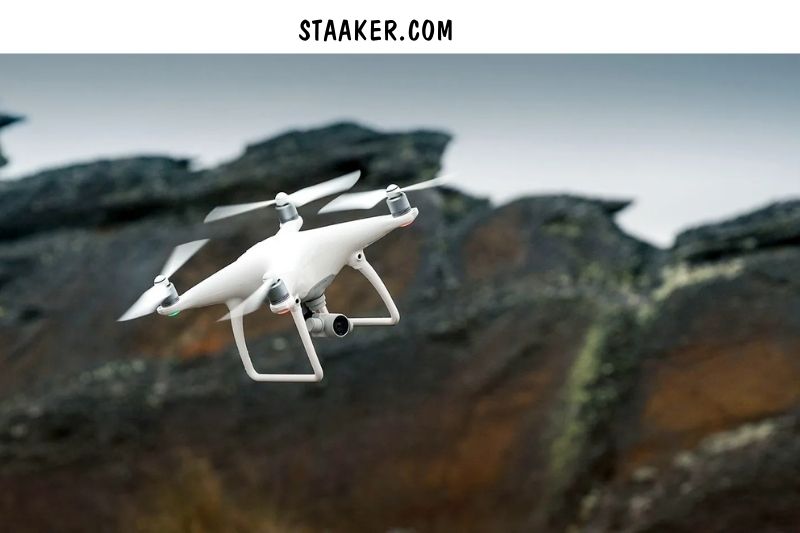 The Phantom 4 Advanced is nearly identical to the Phantom 4 Pro in terms of obstacle avoidance. We already know that the Phantom 4 Pro includes five-direction obstacle detection.
There are three sets of optical systems for avoiding obstructions in front, behind, and below the aircraft, as well as two sets of infrared sensing systems.
The obstacle sensor on the Phantom 4 Advanced is positioned in front and below. It lacks back sensors and both sides' infrared sensors. Other than that, the flight systems are identical.
View Real-Time Working Frequency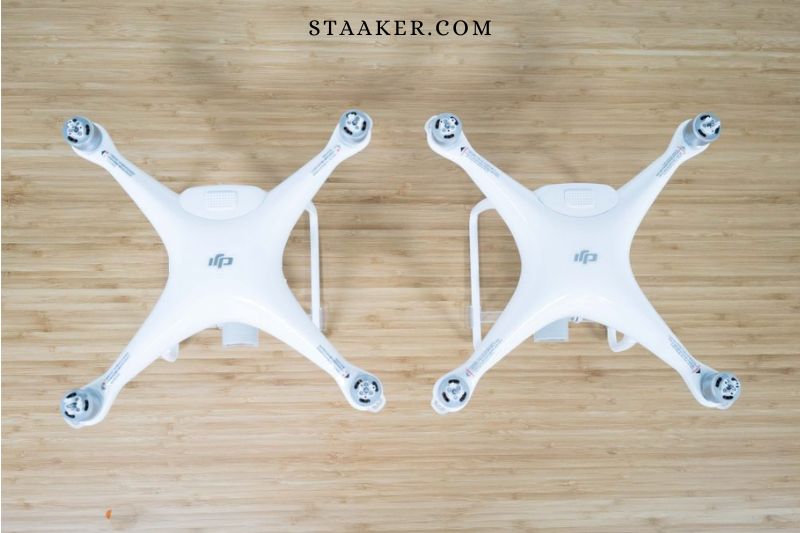 With the P4P, you can choose between 2.4 GHz and 5.8 GHz for improved signal stability in radio-interference-heavy locations. The P4A is not compatible with the 5.8 GHz frequency spectrum.
Price
The difference between DJI Phantom 4 and Phantom 4 Pro is the price of the Phantom 4 Pro with a regular remote controller is $1000-1500USD. The Phantom 4 Pro+, which contains a Phantom 4 Pro aircraft and a remote controller with a high-luminance display, is available for about $1000-2000 USD.
In contrast, the Phantom 4 Advanced with a normal remote controller costs about $1000 USD. The P4A+ costs about $1000-1500USD at retail.
Weight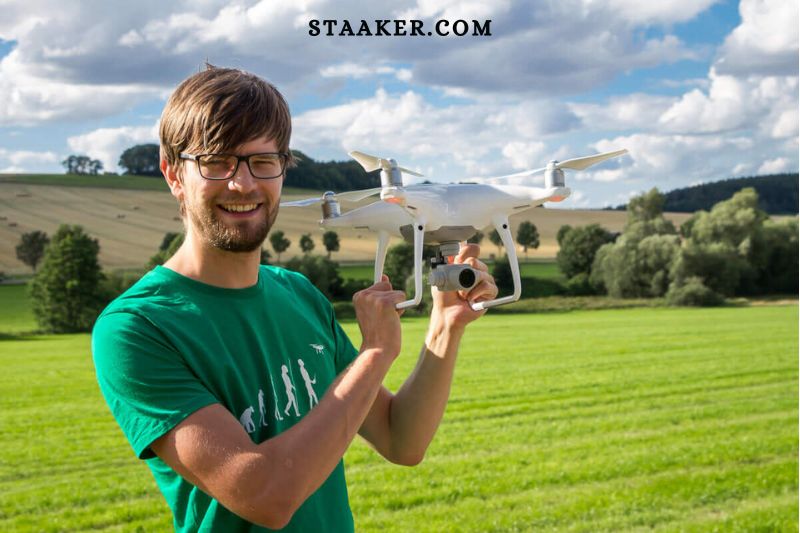 The Phantom 4 Advanced is 20g lighter than the Phantom 4 Pro without sacrificing its outstanding flight time.
Performance
Both of these aircraft have been created with user-friendliness and superior performance in mind, as one would expect from DJI's current offerings. Based on the specifications, there shouldn't be a significant difference between Phantom Pro and Advanced in the air.
Advanced and Professional have the same top speed of 45 mph (when in Sports mode). These quadcopters can also fly at speeds of up to 31 mph when equipped with obstacle avoidance (5 directions for the Pro, forwards and downwards in the Advanced).
There is also the same set of capabilities you've come to expect from the best DJI drones, such as ActiveTrack and Draw, TapFly,  Return to the Home screen and gesture mode.
Duration of Battery Life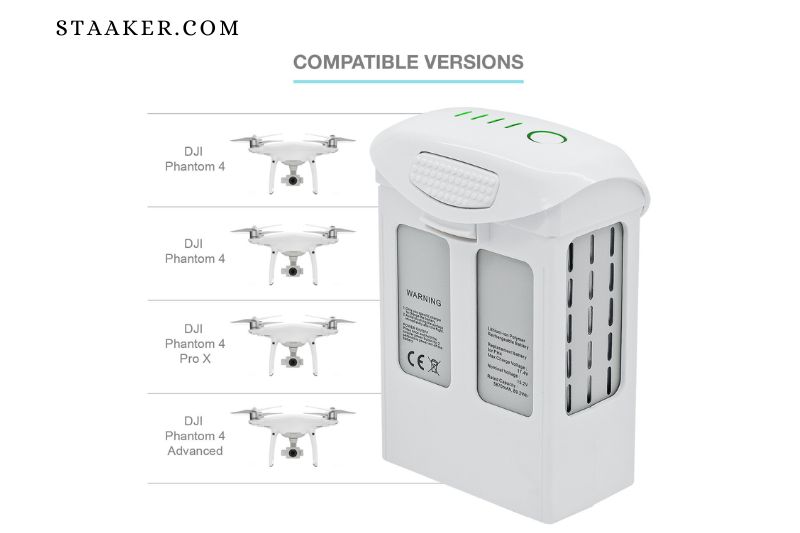 Both aircraft utilize the same 15.2V 5870 mAh Intelligent Flight Battery, which provides a flight duration of 30 minutes. A sophisticated battery management mechanism prevents overcharging and over-draining. When batteries are stored for an extended period of time, they discharge power to maintain health.
Camera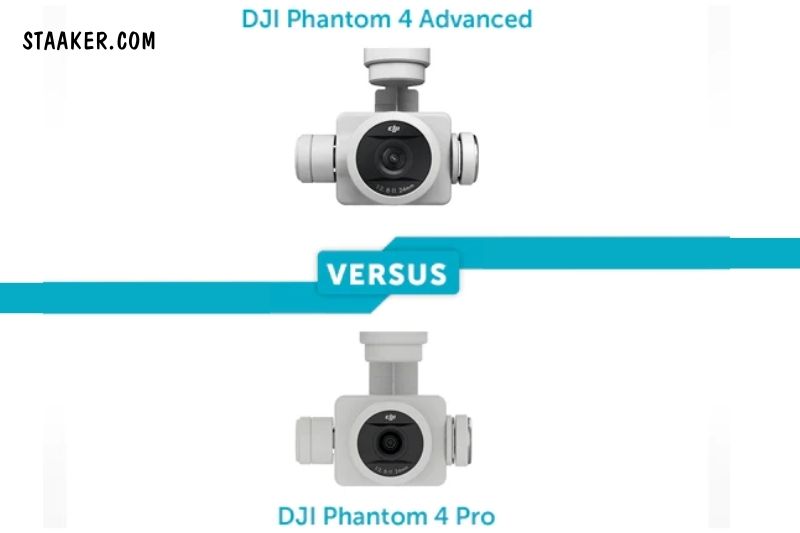 Both the Pro and the Advanced have an amazing cameras. Images are recorded at 20MP in JPG or RAW DNG, and 4K video at 60fps is accessible. 30 and 24 frames per second are also available.
In addition to aperture control and a mechanical shutter, the camera eliminates the rolling shutter problem associated with some electrical options. The footage is compressed at 100Mbps utilizing H.265 compression, an increase from the 60Mbps H.264 format that the original Phantom 4 supplied.
Wind Protection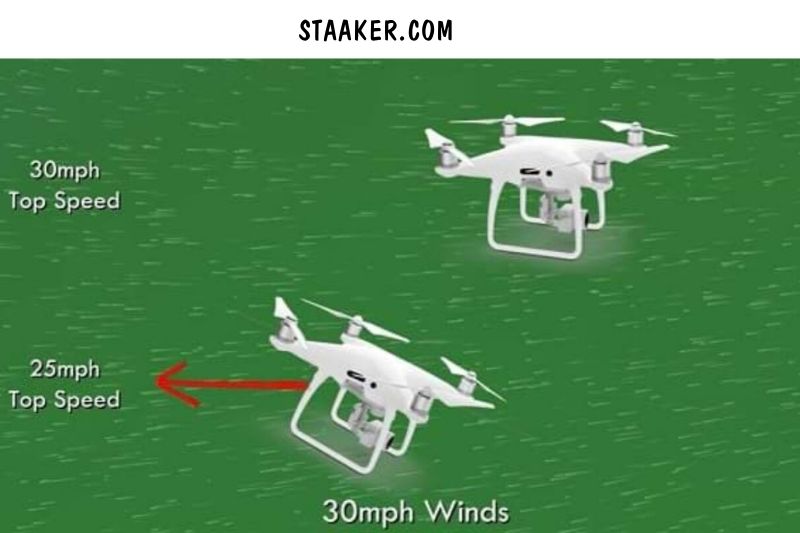 This is another specification that has not changed. Wind speeds of up to 22.4mph can be handled by all three drones. This is the maximum wind speed recommended by DJI. Many users have reported flying in gusty conditions. This, however, makes steering and photography difficult and increases the likelihood of an accident.
Avoiding Obstacles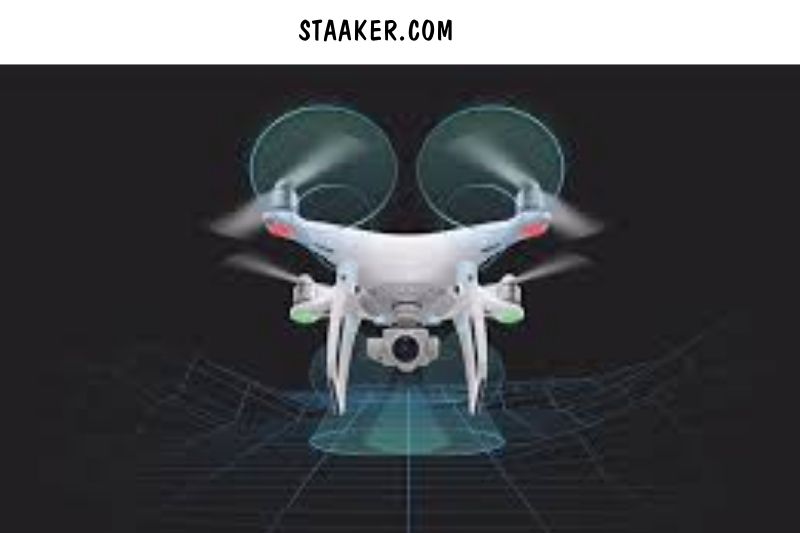 The Phantom 4 Pro clearly outperforms the other two in this category. While the Phantom 4 and Phantom 4 Advanced have effective front-facing obstacle sensors, the Phantom 4 Pro has two infrared sensors on the sides and two rear vision sensors. This means you can fly it sideways and backward while still benefiting from its obstacle avoidance technology. This significantly reduces the likelihood of a crash. To aid in landing, all Phantom 4 drones have downward vision systems.
Positioning of Vision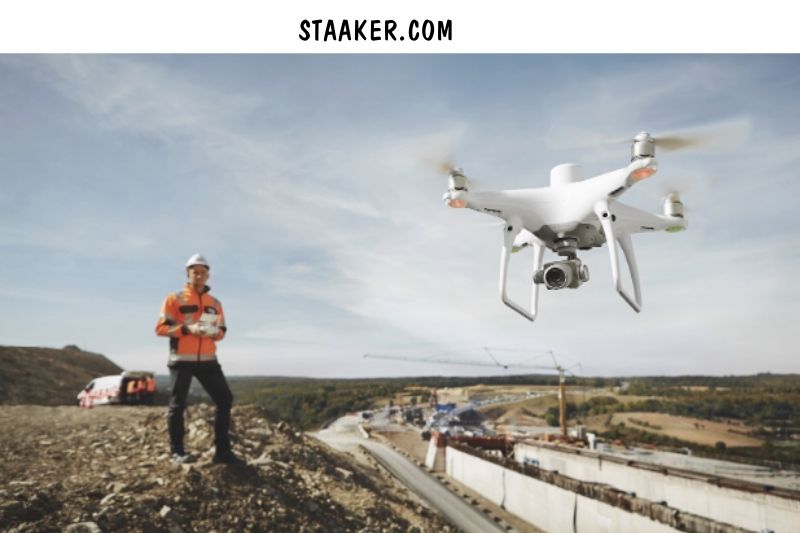 Each Phantom 4 model includes DJI's most recent vision positioning technology. This enables precise hovering up to 10 meters above ground level. There is no need for a GPS signal, and the drone's sensors can effectively compensate for wind speed and other factors. This allows it to hover in place with little vertical or horizontal movement.
Read more:
FAQs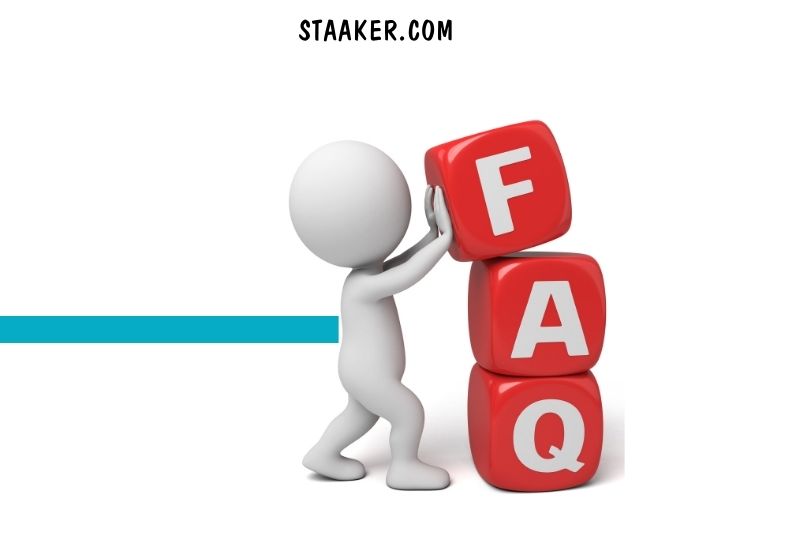 How many DJI Phantom 4 variants are there?
Phantom 4 camera drones from DJI are currently available in three variants. The new Advanced edition falls between the Pro and basic 4 versions in terms of price and capability.
Can DJI Phantom 4 Pro operate in the rain?
They can withstand heavy rainfall. It should only be harmful to the battery. They can withstand heavy rainfall. It should only be harmful to the battery.
What distinguishes Phantom 4 from Phantom 4 V2?
Unlike the Phantom 4 Pro, which utilizes the Lightbridge 2 system, the Phantom 4 Pro V2.0 is integrated with OcuSync radio/video transmission technology, allowing the drone to connect wirelessly to DJI Goggles. This should increase its range and decrease its latency.
Conclusion
When it comes to professional drones, the DJI Phantom 4 Pro and Advanced are two of the most popular models on the market. So, which one is the best? The Phantom 4 Pro is a more powerful drone with a better camera, while the Advanced is lighter and easier to fly.
If you're looking for the best drone for professional photography and videography, the Phantom 4 Pro is the way to go. However, if you're just starting out, the Advanced may be a better option.