Most drones are required to stay within the visual line of sight of the operator. However, there are some cases where the drone may need to fly beyond this limit. In these cases, it is essential to notify the airport before flying the drone.
There are a few things you need to know on how to notify airport of drone flight.
So, How Can Drone Pilots Fly Legally Within Five Miles Of An Airpot?
The first thing to explain is that there are two different kinds of rules in force for flying drones. One set of restrictions pertains to hobbyist drone pilots, and another set of rules – the FAA's Part 107 guidelines – applies to commercial drone pilots.
A hobbyist is flying a drone purely for enjoyment, whereas a commercial drone pilot is flying for employment or business goals.
How Hobbyist Drone Pilots Can Fly within Five Miles of an Airport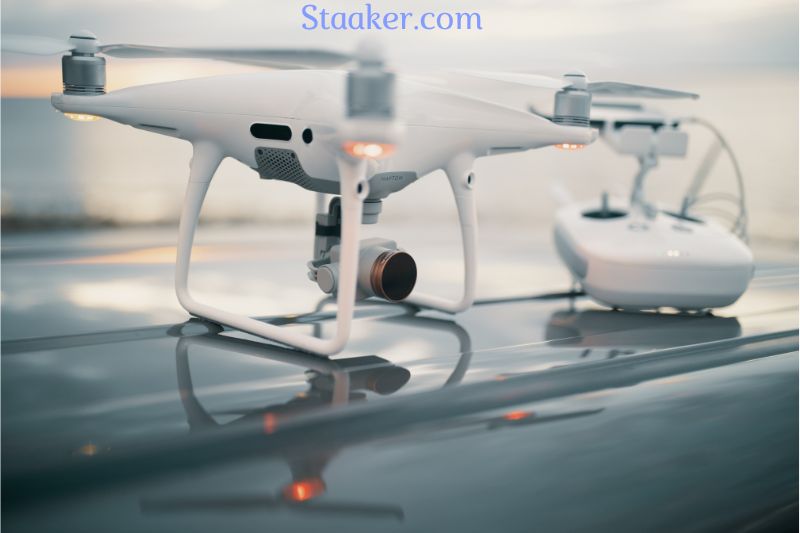 Update: In May 2019, the FAA eliminated the five-mile rule, saying that amateurs could no longer fly within regulated airspace near airports without acquiring airspace authorization, exactly as commercial drone pilots must do. Recreational and commercial drone pilots must get approval through LAANC or FAA DroneZone before flying within five miles of an airport or in controlled airspace.
As a hobbyist, the FAA's requirements specify that you must Provide prior notification to the airport and air traffic control tower if one is present when flying within 5 miles of an airport.
That's it. You don't need to submit any paperwork or wait for formal approval from the FAA. So long as you contact the airport and air traffic control tower, you can fly within five miles of an airport.
But how precisely are you supposed to tell the airport and the control tower?
We know of two ways. One, you can call. Or two, you can use an app like AirMap to inform the airport digitally.
Suppose you decide to use an app instead of making a phone call. In that case, we recommend you do your homework and confirm that the app notifies the airport and the tower—the information we've found indicates that the AirMap app notifies the airport manager.
Still, it's unclear whether that notification's requirement to notify the tower is covered. Just something to look at since the responsibility to provide those notifications is ultimately yours.
On the other hand, if you decide to call, this page on the Aircraft Owners and Pilots Association (AOPA) website will allow you to search for the phone number of any airport in the U.S.
If you're choosing the route of contacting to tell the airport, keep in mind that you also need to phone the air traffic control tower.
Air traffic control tower phone numbers aren't usually available to the public, so you'll probably need to contact the airport management and inquire 1) If there is a control tower and 2) What the phone number is.
You can ask for this when you make your first phone call to the airport.
How Commercial Drone Pilots Can Fly within Five Miles of an Airport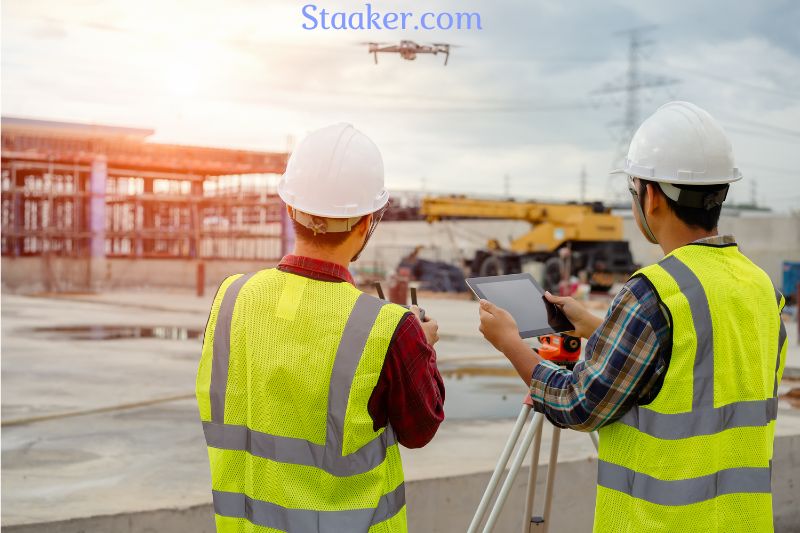 On the other hand, if you're flying as a commercial drone pilot and want to fly within five miles of an airport, you may need to acquire airspace authorization from the FAA.
We say may because it's not always the case that the five miles of airspace surrounding an airport are restricted.
So the first thing to do if you're a commercial drone pilot who wants to fly within five miles of an airport is to determine the class of airspace where you'd like to fly—there are hundreds of airports that operate in Class G uncontrolled airspace, so it's crucial to do your study.
If you discover that the airspace you intend to travel is controlled, you'll need to get airspace authorization to fly there.
There are two ways to get airspace authorization. The first way, which might take up to 90 days but is available for all controlled airspace within five miles of any airport in the U.S., is to go to the FAADroneZone and file an application.
Check out our step-by-step guide for help with the airspace authorization application procedure and filling out the form on the DroneZone site.
The second approach to receive airspace authorization is to use a platform like AirMap or Skyward, which will allow you to get instant airspace authorization using the FAA's Low Altitude Authorization and Notification Capability, or LAANC for short.
The only caveat is that these quick authorizations are still being rolled out and are presently only available in a handful of locations—you can find the list of sites that currently have instant airspace authorization general here.
Of course, it's crucial to remember that even in Class G airspace, you're not authorized to obstruct or interfere with any existing human-crewed aircraft operations.
So even if you might have an airspace authorization that permits you to fly extremely close to an airport, or you might be a hobbyist who feels like you've done your duty and told the airport, you still need to be sure to apply common sense and keep out of the way of all manned aircraft.
How To Apply For LAANC?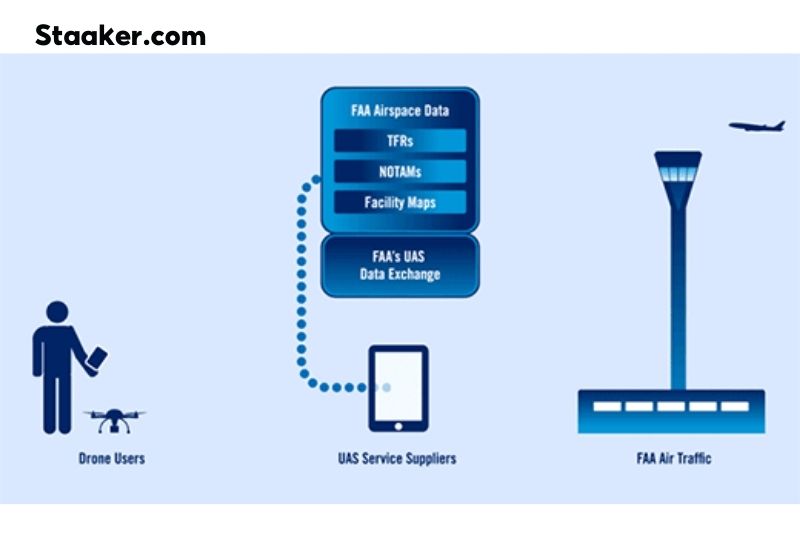 The LAANC system (which stands for Low-Altitude Authorisation and Notification Capability) used to be for commercial drone pilots exclusively. Still, recreational drone pilots or amateurs have to utilize it if they wish to fly within a 5-mile radius of an airport. Everybody who wishes to fly in restricted air space must use the LAANC.
The LAANC is a partnership between the FAA and private firms such as Airmap, DJI, Skyward and Kittyhawk. It is relatively easy to utilize these programs to request authorization to operate your drone near an airport.
The basic procedures to obtain authorization for all the apps is to:
Open the app.
Enter in your flight or mission details.
Then request access.
As simple as 1,2,3. Here is a more extensive explanation of requesting access using the two most popular apps.
How To Apply For LAANC On Airmap App
Download the Airmap app. Download for iPhone here and android here. Please open it and make an account by tapping the circular profile image on the top left. That should take you a few minutes. Once logged in, you will notice some circular grid regions along with a blue dot. It is your present position.
Use your fingers to zoom in and locate the region you want to fly in. Continue to zoom in until the numbers denoting the maximum ceiling appear. These numbers show how high you are authorized to fly your drone in that area.
Tap and hold your finger on the screen until a circle appears. A slider will also appear that allows you to modify the circle's radius. If the radius of your circle extends into restricted airspace, the circle will turn red, indicating that you need to reduce the radius because you can not fly in that space. If the circle is orange, then you are given the ok to request authorization.
A menu with several stencils will be in the top right corner of your screen, allowing you to draw your flight path and bounds.
Once you've decided on a flight plan, you'll move your focus to the bottom of the screen, where the program asks, What is your mission? You will next select FAA Recreational Flyers – 44809 from the available selections.
When this is complete, click Next.
The preflight checklist should display automatically. Here is where you should enter as much information about your flight as possible. The duration of your flight, the most significant altitude you will reach, your name and the drone's name, if it has one, the drone's weight, and whether or not you will be flying over people.
You should receive a warning and SMS message after clicking. Next, indicate whether or not you are authorized to fly to that location.
You won't get accepted if…
If you select yes and indicate that you will be flying over people, you will undoubtedly receive a negative response to your request.
If you select No in response to the question Will you maintain visual line of sight? your request may also be denied.
These are fundamental drone regulations that apply to all pilots; thus, your request will be denied if you state that you would disregard them.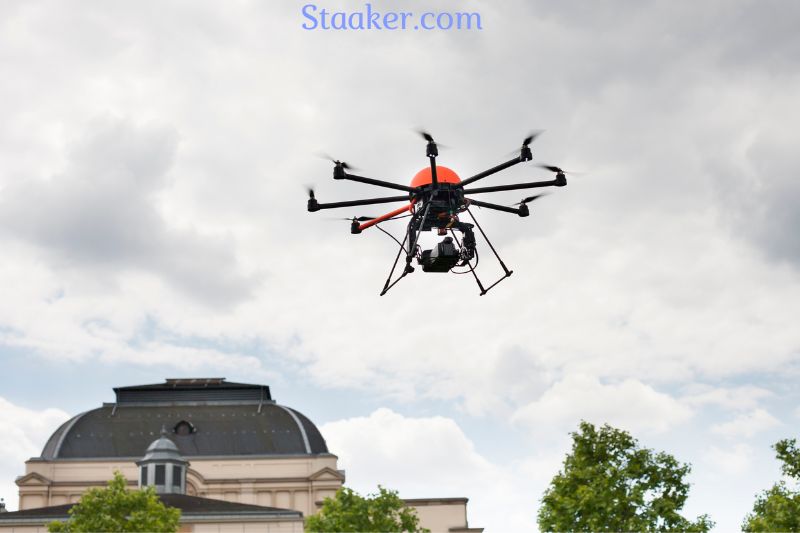 Applying For LAANC On Kittyhawk
Install the Kittyhawk app on your mobile device first.
Clicking on the airspace icon will display your map. Then, you will use your fingers to navigate to the desired landing point and click there.
Clicking the blue identifier at the bottom will reveal the maximum height at which you can fly within the selected rectangle. If you are satisfied with this, click the Get Authorization button.
After completing these steps, alternatives will appear on the screen. If it is your first time, you will be asked to verify your phone number after selecting the recreational option and entering your phone number. You will then receive a text message with a verification number; enter this number, and you will be validated.
Next, you will return to the previous page, where you will be required to create a flight plan. You will then select the maximum height at which you will fly.
Next, you will enter all the pertinent information regarding your flight, such as the time you will be traveling, the duration of your flight, and the date you will be flying. After completing all of these steps, you will click Next.
This will then take you to the screen that indicates whether or not you are eligible for authorization approval. Then click on next once again to proceed.
Both Kittyhawk and Airmap are outstanding apps with several features that enhance the experience of flying a drone. They both perform the same task exceptionally effectively, albeit in different ways.
You may use additional apps to request permission to fly near an airport, but they are not as good as the ones I've already listed.
LAANC Was Not Effective For Me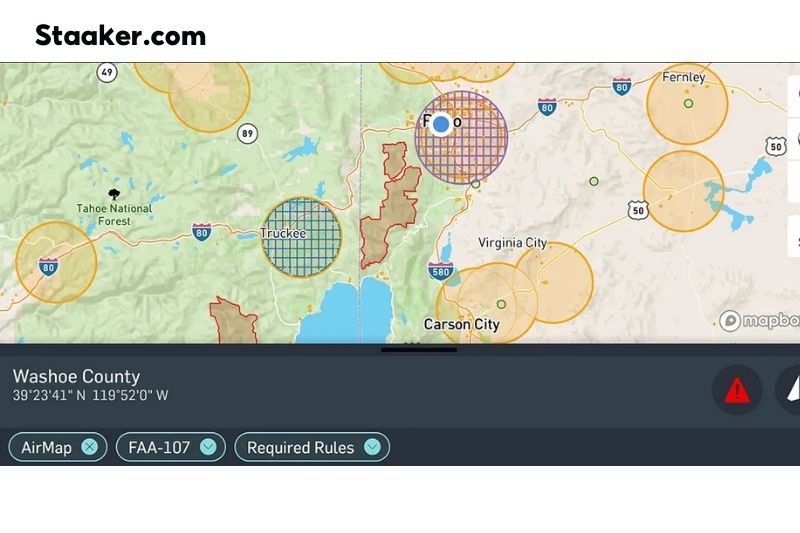 Occasionally, for various reasons, LAANC is not 100 percent effective.
Air Transport. You may not be in an area that permits immediate airspace authorization due to increased aviation traffic.
Information. The information you supplied on the flight you are about to undertake may have violated fundamental drone laws; therefore, your application for authorization will be instantly denied. Your application will be rejected if you answer yes when asked if you will be flying over people.
If you avoid these actions, you should be able to request permission. If you cannot obtain near-immediate approval through LAANC, you should submit the FAA's online airspace authorization form.
After you submit this form to the FAA, they will make every effort to examine and issue decisions on permission requests within 90 days. Depending on the complexity of your request, the required processing time may vary.
What Occurs If I Fail To Contact the Airport?
If you choose not to notify the airport using LAANC or cannot do so but still choose to fly your drone in restricted airspace, this could have disastrous consequences.
If caught flying without permission in a no-fly zone, you might be fined up to $5,000 if you get off easy. Flying a drone near an airport could result in imprisonment.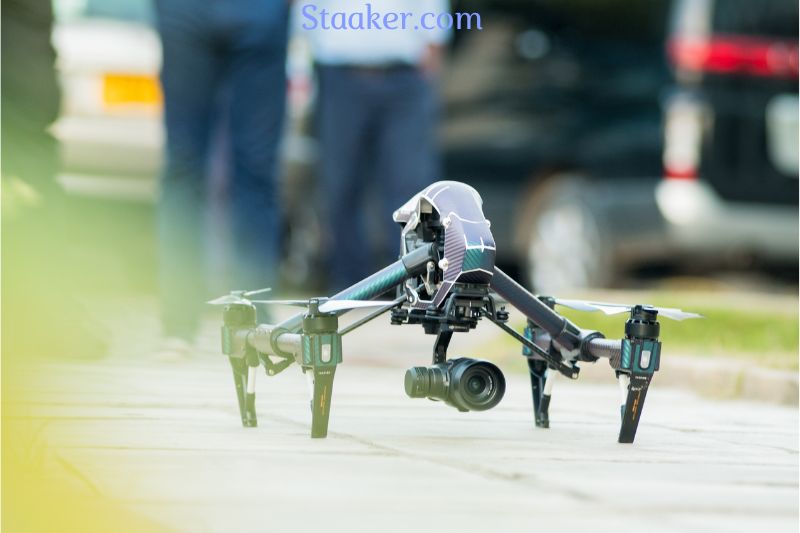 Many fellow enthusiasts have attempted to disregard these warnings and fly their drones in restricted air space, resulting in the confiscation of their drones and jail time.
Flying your drone for 25 minutes is not worth losing it permanently, spending time in jail, or paying a fine of up to $5,000. Use the LAANC authorization to fly your drone, or do not fly your drone.
Maybe you need to see these articles:
Conclusion
In conclusion, it is important to keep in mind the various regulations that apply to drone use. Notifying the airport of drone flight is one way to ensure that the drone stays within the bounds of those regulations. So If you are flying in an area with an airport, check with the airport prior to flying your drone to ensure that everything is in order.
If you have any questions about drone use or any other issues, comment below to let Staaker.com know.