Are you searching for the best places to fly a drone in Chicago? You've come to the right spot. Staaker will be sharing with you the top places to fly your drone in Chicago. Let's get started!
What are the Chicago Drones Laws?
During my research, I discovered that Chicago doesn't have any laws against drone use.
You must ensure that drone pilots follow all FAA regulations. This will ensure safety for everyone flying in your area.
You can fly a drone as either a recreational or commercial pilot.
These are some of the rules and regulations that recreational drone pilots must follow:
Recreational FAA Drone Laws
Register your drone with FAA if the drone weighs more than 0.55 lbs or less than 55 lbs.
Only fly your drone for recreational purposes.
Fly your drone at a height of fewer than 400 feet.
If you do not have the authorization to fly a drone in Class G airspace, it is best to do so.
You must ensure that your drone is always within your sight.
Do not interfere with manned airplanes.
Do not fly over moving vehicles or people.
Before your drone takes to the air, there are more rules you need to be aware of.
You, as a pilot, are responsible for adhering to all drone laws, especially in cities with people and buildings.
Visit the FAA website for more information on recreational drone laws.
Related Posts:
Where to fly drones in Chicago?
Grant Parks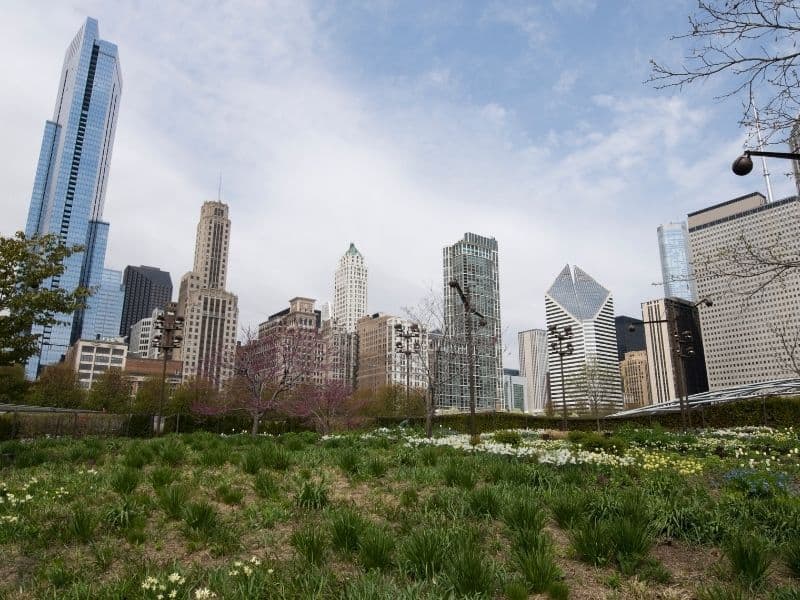 Grant Park is an urban park in central Chicago. It was initially known as Lake Park. Later, it was renamed in honor of Ulysses S. Grant. Buckingham Fountain is one of Grant Park's most distinctive features. It was constructed in 1927 and is the largest fountain in the world.
The fountain represents Lake Michigan and four of the neighboring states. Drone footage is enhanced by nighttime light displays and daily water shows. Drones pilots will be captivated by the park's breathtaking views of Lake Michigan, Chicago, and the skyline.
Promontory Point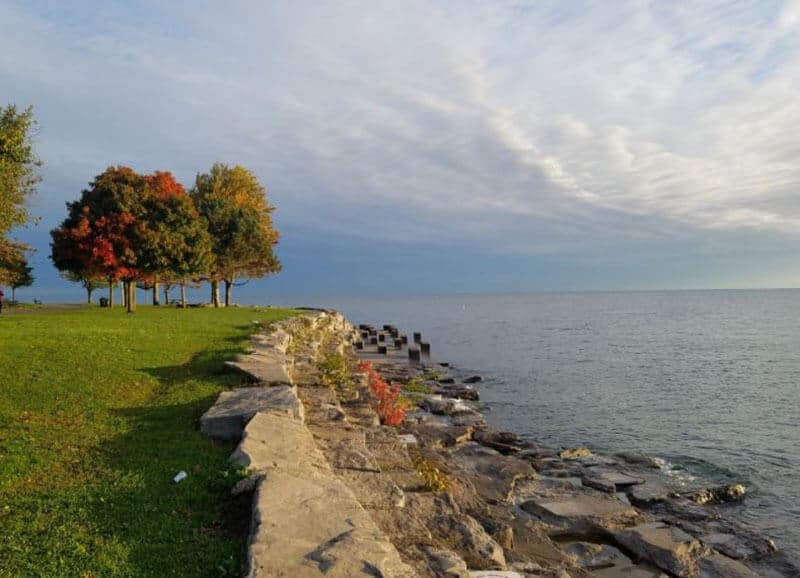 Promontory Point, a man-made peninsula created from limestone and a landfill, extends into Lake Michigan. The large limestones used to build the banks of the peninsula include four layers of stepping limestones. A raised meadow is located in the middle of the park's 12 acres.
The point ends with a Lannon stone field house, which is a historic structure. It is well-known for its panoramic view of Chicago's skyline and the most beautiful views of Lake Michigan. The perfect place to fly a drone is the one with plenty of flying space and great views of downtown.
Chicago Riverwalk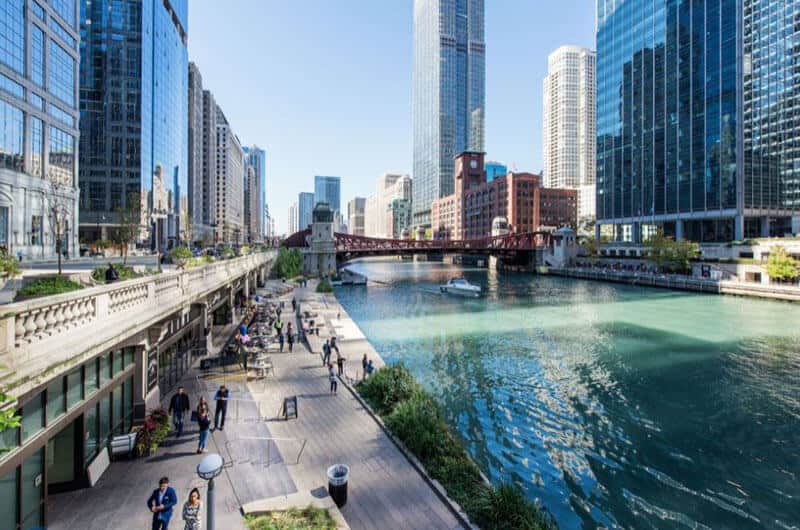 The Chicago Riverwalk, which is located in Class G airspace, is a water-filled strip found in downtown Chicago near the Chicago River.
After 16 years of construction, the Riverwalk was finished in 2017. It now features entertainment, restaurants, as well as boat rentals. These are all great places for drone flying adventures. You can also see massive Chicago skyscrapers on either side of the river!
You will also find bridges along the river. These bridges will allow you to add perspective to your drone footage.
Ned Brown Model Airplane Flying Field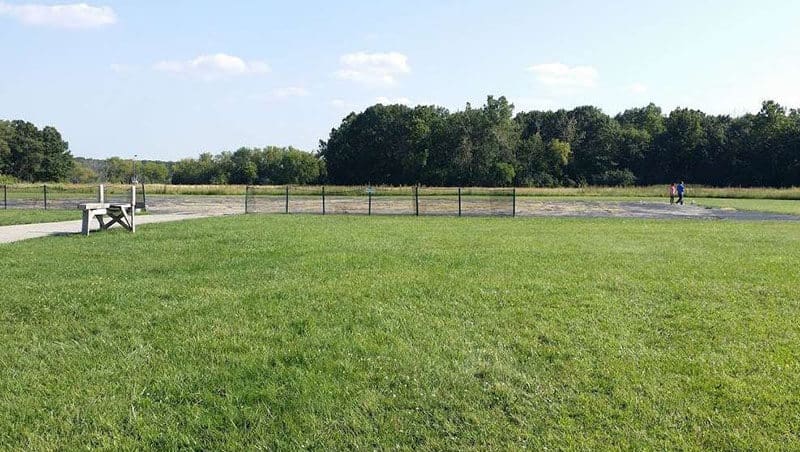 Rolling Meadows is home to the Ned Brown Model Airplane Flying Field. An AMA membership is required for pilots who will be flying at this airfield. There are areas for both model and drone aircraft.
It is close to the Ned Brown Preserve, which also includes Busse Lake. You should note that this part of the airfield is in O'Hare Class A airspace. When operating in controlled airspace, be extra cautious.
Montrose Avenue Beach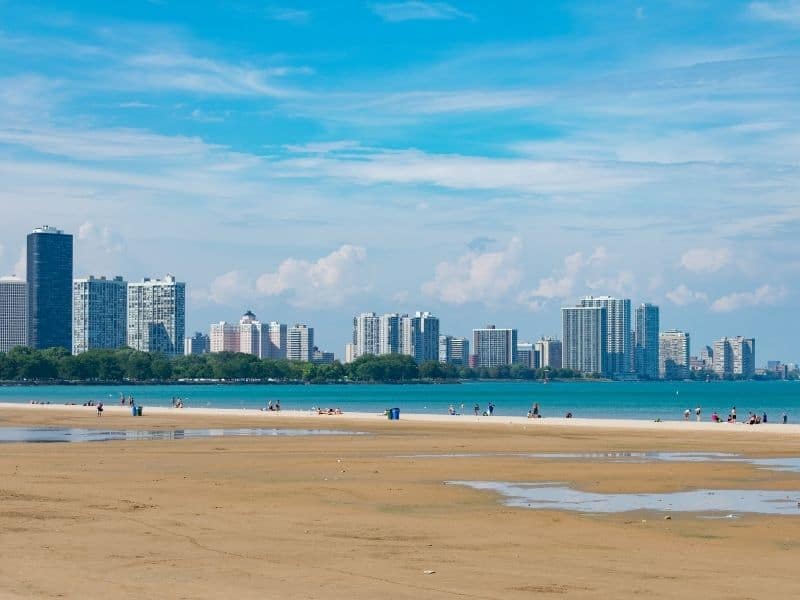 Montrose Beach can be found near Uptown. You can rent kayaks and volleyball at the beach, as well as concessions. You can capture drone footage in the wide-open space along Lake Michigan.
This park also houses a natural bird sanctuary. Drone pilots need to be aware of the heavy bird traffic in the migratory season. Montrose Harbor is located behind the beach, providing more variety in the scenery.
FAQs about Flying Drones in Chicago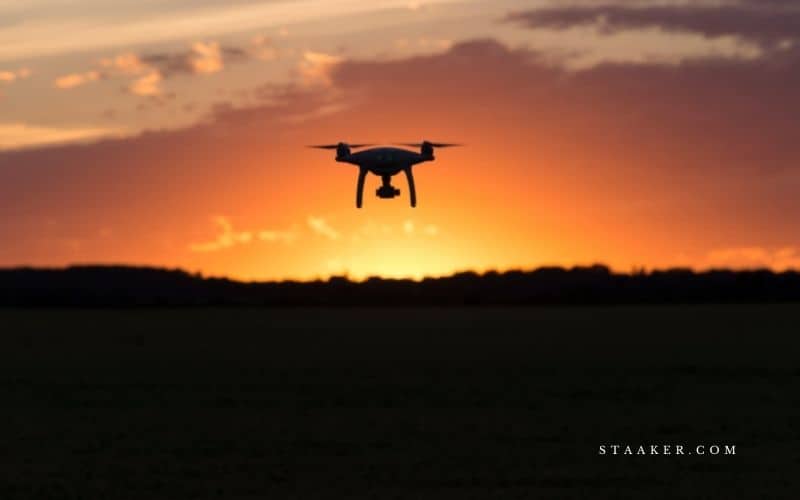 Do I need a Chicago drones pilot's license?
Federal Drone Laws Illinois: In Illinois, you can fly a drones commercially as a pilot. For work/business purposes, you must follow the FAA's Part 107 Small UAS Rule (Part 107). This includes passing the FAA Aeronautical Knowledge Test to receive a Remote Pilot Certificate.
What is the highest drones you can fly in Illinois?
400 feet Maximum elevation of 400 feet above the ground. Minimum visibility is 3 miles from the control station. With the appropriate Air Traffic Control permission, operations in controlled airspace can be permitted. Controlled airspace in Illinois is usually located within 5 miles of an airport/heliport.
Source: https://uavcoach.com/drone-laws-illinois/
What happens if your drones is flown above 400 feet?
The maximum altitude is 400ft above the ground. If your drone stays within 400 feet of any structure, it can fly higher. The maximum speed is 100 mph (87 kph). The drone can be carried if the external load is secure and does not affect the flight characteristics or controllability.
Source: https://www.faa.gov/news/fact_sheets/news_story.cfm?newsId=22615
Is it possible to fly a drones above private property in Illinois?
Illinois, for example, passed the Unmanned Aerial System Oversight Task Force Act, 20 ILCS 5065 et seq. However, in the absence of federal or state regulations granting drones the right to fly over private property without the property owner's permission, drones do not have the right to do so.
Source: https://www.isba.org/sections/realestate/newsletter/2017/04/dronesfederalandillinoislawsurveill
Conclusion
We hope that our guide to the best places in Chicago to fly drones has helped you find the perfect spot. Leave a comment to let us know your favorite place. We appreciate you choosing Staaker.com to be your online home. We are grateful for your support.
Video: