The use of drones or Unmanned Aircraft Systems in production is growing in popularity across the country. The regulatory framework for drone use is constantly changing and evolving. If you want to fly a drone in Ohio, you will need to know the Drone Laws here.
Here is a guide to help you understand Ohio Drone Laws. Let's get going!
Ohio Drone Laws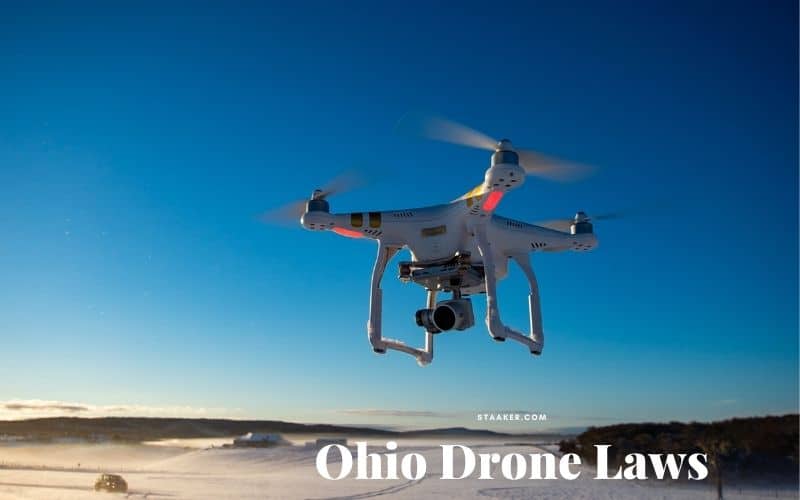 Federal Drones Laws in Ohio
These drone laws, which apply to all states in the U.S., including Ohio, were created by the federal government.
You must be a commercial pilot to fly a drones in Ohio. You must follow the FAA's Part 107 Small UAS Rule (Part 107) to fly a drone for business or work purposes.
Ohio allows hobbyists to fly drones as hobbyists. The FAA requires you to pass the Recreational UAS Safety Test. The FAA also requires you to adhere to the rules for recreational model aircraft. You will need to pay $5 to register your drone if it weighs in at more than 0.55 lbs (250g). Additional rules apply to altitude and airspace, as well as keeping your drones in line of sight while you fly.
You can fly a drones in Ohio as a government employee (e.g., for a fire or police department).
Please note: This page is intended to be used as an informational tool and not a substitute for legal advice.
State Drones Laws for Ohio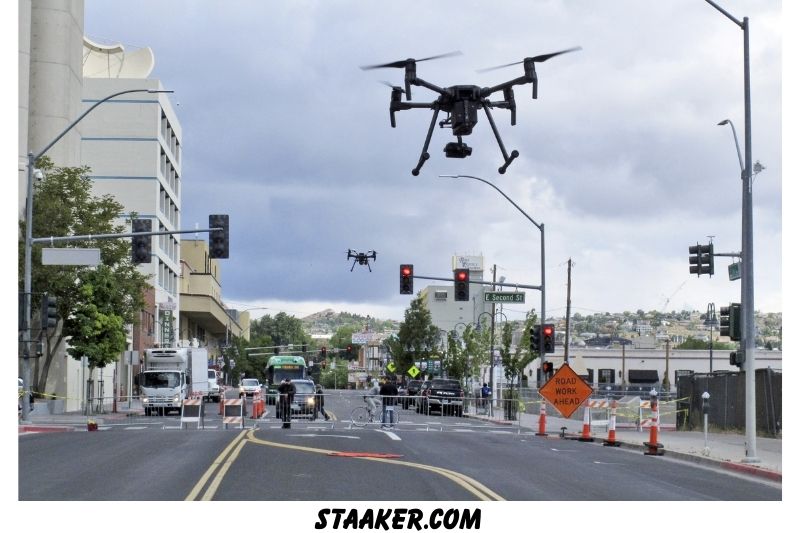 These drone laws applied to Ohio's entire state and were established by the Ohio General Assembly.
According to the Ohio Department of Transportation and the Ohio General Assembly, one law in Ohio governs drones use.
HB 292 // 2014.
This law created the aerospace and aviation technology committee. The committee has the responsibility of researching and developing aviation technology, including unmanned aircraft.
Part 107 regulations apply to all drones pilots who operate commercially in Ohio.
Local Drones Laws Ohio
These drones laws are only applicable to specific regions, cities, and counties in Ohio. Different authorities created them within the state.
Cleveland City-Municipal Law // 2016.
This ordinance allows the city police to enforce FAA laws pertaining to drones.
City of Celina-Municipal Law // 2015.
This ordinance prohibits the use of drones over city-owned properties, including parks.
Rule // 2017 Cincinnati Parks-Park Board
This rule prohibits drones from Cincinnati parks. It is only allowed with written permission by the park boards.
Butler County-Metro Parks // 2008.
This rule prohibits drones from any Metro Park in Butler County.
Anderson Township Parks-Park District Rules // 2015
Without written permission from the Executive director, the township ordinance prohibits drones from any park or facility it owns.
Hamilton County-Great Parks Rule // 2015.
This rule prohibits drones from Hamilton County's Great Parks unless the Chief Executive Officer has given written permission. Recreational drones pilots can submit a Private Drone Usage Application. Commercial drone pilots may submit a Commercial Drone Usage Application. You can find more information on Hamilton County drone laws at their website.
Related Posts:
Best Places To Fly drones in Ohio
Cleveland
Cleveland, which lies on Lake Erie's shores, is a popular tourist spot due to its many attractions. The Rock and Roll Hall of Fame and Warehouse district, which houses some of the city's historic architecture, are two of the most visited attractions.
Cleveland is a popular area, with many tourists visiting it daily. You will get the most amazing views from a drone. It is important to observe the 400-foot limit when flying drones over this area.
Cincinnati
Cincinnati is one the most populated cities in Ohio, with many cultural institutions scattered throughout the city. Each month, it is visited by over 100,000 people. Every summer, Fountain Square is a popular spot for people to gather and enjoy the many attractions in the vicinity. You will love taking photos with your drones over Krohn Conservatory's beautiful gardens.
Toledo
Toledo is a must-see in Ohio. There are many top tourist attractions in the area, including the African Safari Wildlife Park and Butterfly House, the Historic West End, Merry Go Round Museum, and the Historic West End.
You will find a wide range of animals at the Toledo Zoo, which is the highlight of your Toledo trip. If you're visiting Toledo with your drones during the spring or summer, the Toledo Botanical Gardens is a better choice. Here you can see beautiful displays of color and flowers.
Sandusky
Sandusky, a popular tourist destination, extends along the shores of Lake Erie for 6 miles. There are many leisure options on the Kelleys Island beaches, which attract many tourists in summer.
This area is a wonderful place to fly your drones. You will get some great aerial shots that will allow you to capture many events at once. To avoid accidents, it is best to keep your drone clear of densely populated areas like beaches.
Canton
Canton, located in the heart of Amish County, is home to the William McKinley Presidential Library & Museum. Canton also houses the McKinley Monument and the Pro Football Hall of Fame.
You can also capture many attractions in downtown Canton with your drones. Canton is a small, unpopulated area, so flying your drone there will not pose a danger. Enjoy a cool breeze while you capture the best shots from high up.
Put-In-Bay
Put-In-Bay is home to a small number of residents who regularly leave the area. The number of residents who move to Put-In-Bay increases three times a year when summer arrives. Put-In-Bay, located on South Bass Island, is home to several restored homes that draw many tourists daily.
The National Monument of Perry's Victory & International Peace Memorial, which was dedicated to the 1812 battles on Lake Erie, can be seen. You can also see the National Monument of Perry's Victory & International Peace Memorial. A drone is a great option if you want to capture these moments on camera.
FAQs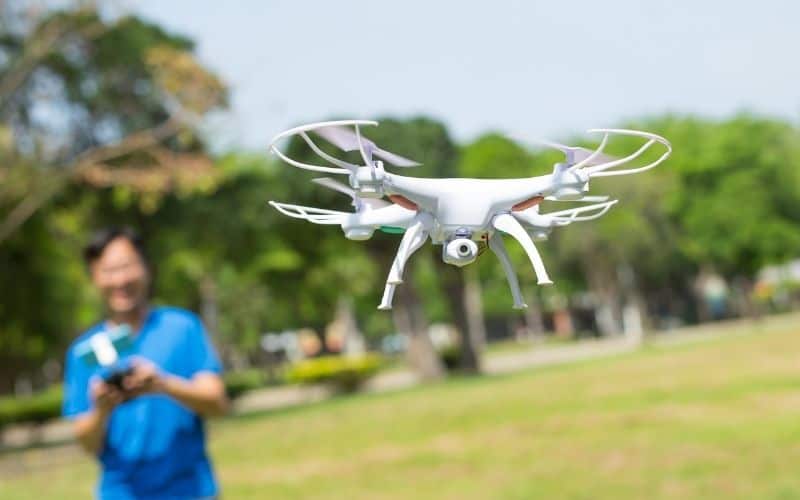 What is the highest you can fly a drone in Ohio?
400 feet
The new regulations allow the commercial and personal flight of drones less than 55 lbs. during daylight. They can be operated within the visual line-of-sight (not using a drone's camera to meet this requirement). There is a maximum speed of 100 mph and a maximum altitude of 400 feet above the ground. Read this guide to know What Happens if you Fly a Drone above 400 feet?
Source: https://www.pselaw.com/what-you-need-to-know-before-flying-a-drone-in-ohio/
Do you have to register your drone in Ohio?
Yes. Ohio drone regulations require you to register your drone with FAA before your plane can fly.
Source: https://www.federaldroneregistration.com/north-dakota-drone-registration-1
Conclusion
Now you have all the information necessary to fly your drone safely in Ohio. Would you please share this information with anyone you think might be interested?
We are grateful that you have visited staaker.com. Our website is updated frequently with the most recent reviews and information about drones.