There are a few reasons you might need to reset your Simplisafe Camera. Maybe you're experiencing technical difficulties or just want to start fresh. Whatever the reason, it's easy to do.
Here's a step-by-step guide on how to reset Simplisafe Camera.
How to Reset Your SimpliSafe Camera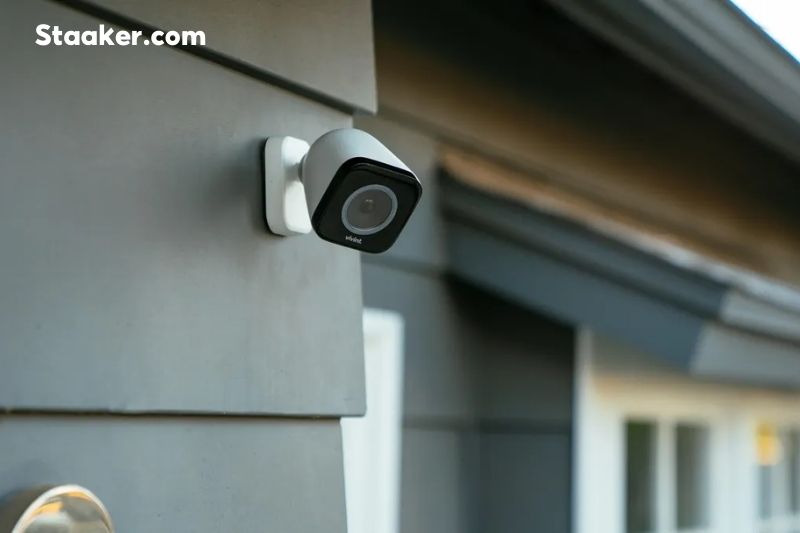 Button to Reset
To reset your SimpliSafe Camera, press and hold the reset button for around 20 seconds. Your device will be reset automatically as a result of this.
Remove your Camera from the socket
Another alternative is to unplug and re-plug your gadget. This will also make your smartphone turn on and off repeatedly. If the reset button does not work, here is a backup option.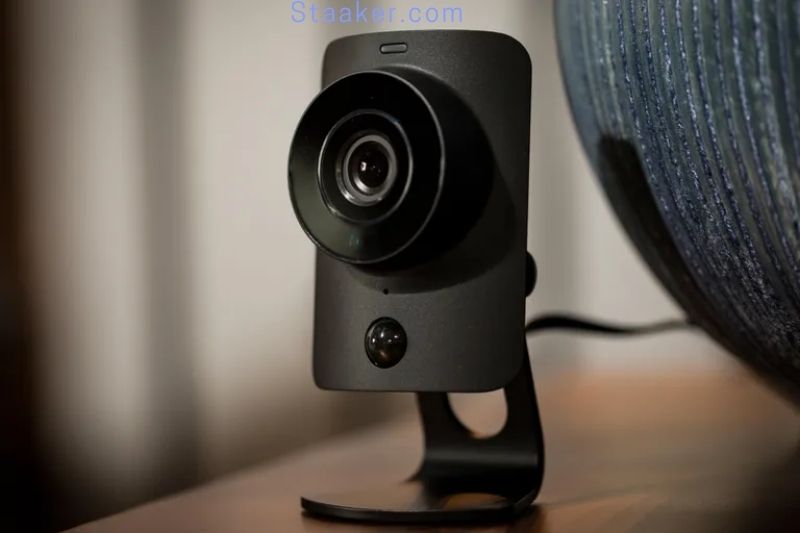 A new QR code has been created
You'll also need to use your SimpliSafe Home Security app to get a new QR code for your Camera.
Restart the installation process
The camera light should be flashing yellow along with a light flashing white. After that, you'll hear auditory indications to begin the setup procedure.
Installation Following a Reset
You'll need to reinstall your SimpliSafe Camera after you've reset it. Before you begin, make sure you're in a well-lit area.
SimpliSafe is a home security app that is simple to use
Go to the main menu of the SimpliSafe Home Security App and select Camera.
Even if you're reinstalling, you must first pick Install it and the gear icon in the lower-left corner. Select Add New Camera from the drop-down menu.
Select Next after you've given the Camera a name.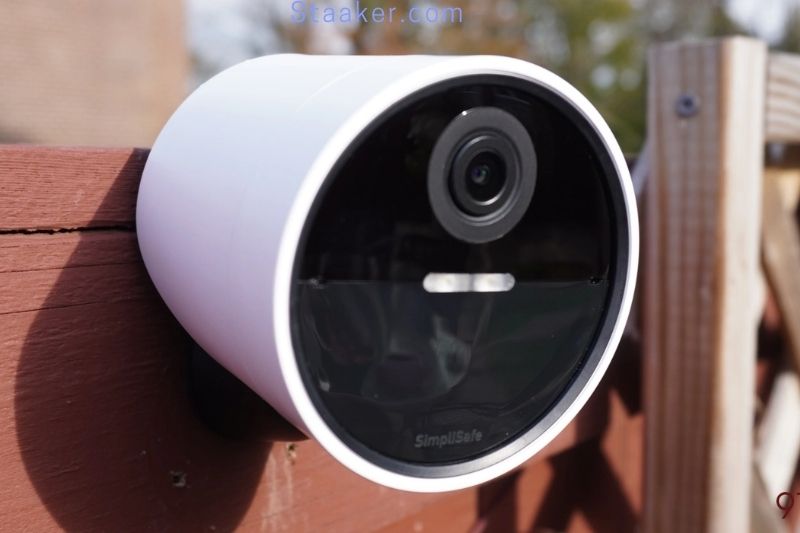 Connect your Camera to your wireless network (WiFi)
The next step is to locate and select your WiFi from the offered list. After you've entered your password, click Next.
It has connected to your WiFi but is having trouble connecting to the internet if it flashes a yellow light. Make sure your device is close enough to your WiFi router and that your internet service is running correctly to aid with this.
If your flashes a red light, it isn't connected to the WiFi network. Double-check that you've picked the correct network and input the valid password if this happens.
Scrutinize the QR Code
Select Get Code and point your phone at it to show it to generate a QR code. The brightness on your smartphone device should be turned up. If your smartphone hasn't read the QR code correctly, it will flash a white light.
It has successfully read the QR code and connects to your WiFi when the light turns solid white.
You'll hear a ding and an announcement from the Camera indicating its status while connecting once it reads the code. When your SimpliSafe Camera is ready to be viewed, you will be notified.
Video Doorbell Reset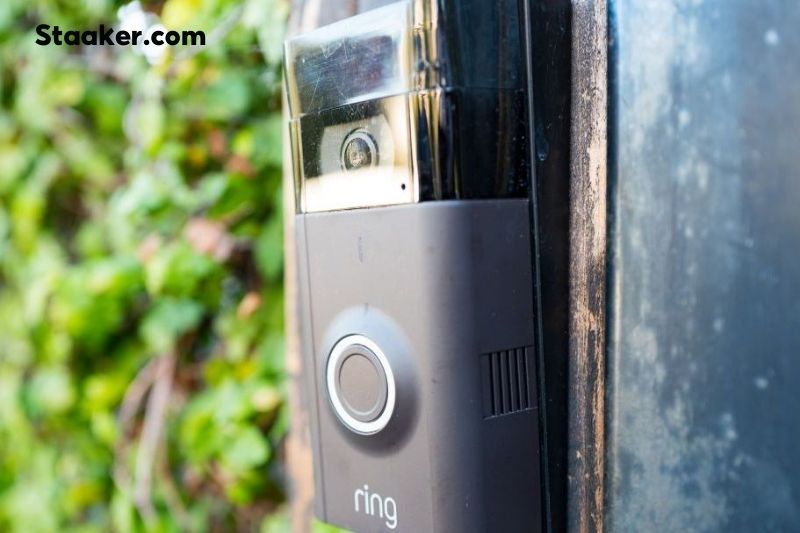 Open your SimpliSafe Home Security app, go to Cameras, and click the gear icon in the upper right corner of the camera you want to configure.
Select the Camera you want to reset from the Settings menu, then select Remove Camera at the bottom of the screen.
You can repeat the setup process for your doorbell camera once it has been removed.
QR Code Won't Scan During Installation Process
Before you try to scan the QR code with your smartphone, ensure that your phone's brightness is set to maximum and that it is connected to WiFi.
Android's Challenges
On occasion, an iPhone reads the QR code better than an Android. Use the SimpliSafe app Smart Home app on an Android smartphone to display the QR code on the screen.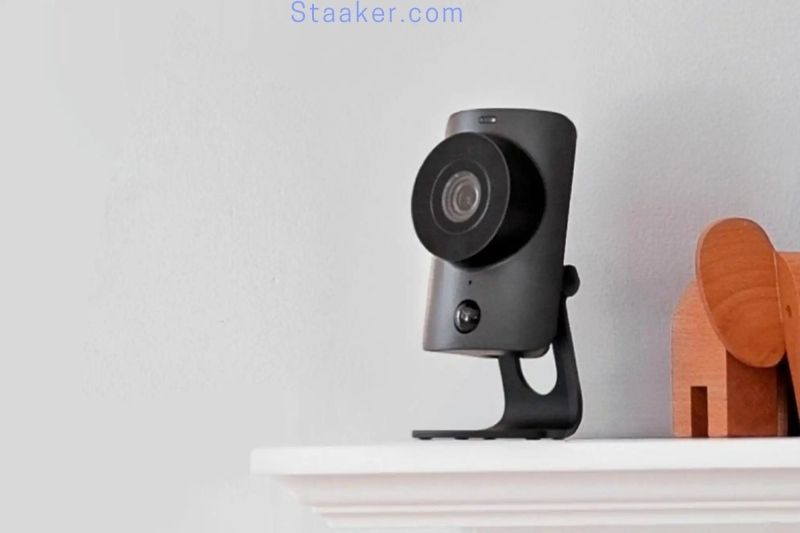 Image of a QR Code
By pushing the volume down and power-on buttons simultaneously, you can take a screenshot of the QR code.
To your personal Gmail account, send a screenshot of the QR code from your photo gallery. The size of the QR code image on your smartphone screen should then be increased. You'll want to raise the image size by a quarter inch.
Enlarge and adjust the brightness Screenshot
Locate the settings menu on your smartphone device and set the screen brightness to maximum. Place your smartphone screen close to your device lens and make sure the expanded QR code image is visible. During this process, it must be plugged in and turned on.
Once you've done that, slowly back your smartphone away from the SimpliSafe Camera until you're about a foot away from the lens; once you've done that, stop moving.
The QR code should now be read promptly by your SimpliSafe Camera.
Other Way What Should You Do If Your SimpliSafe Camera Doesn't Work?
Try restarting the camera
Though this suggestion may appear far too simple to be helpful, the reverse is true.
A quick reset is an excellent technique to eliminate any minor faults or glitches that have built up over time.
So, to rule out bugs as a possible explanation for your camera not working, let's go over how to restart it correctly.
All you have to do now is press the power button and turn the camera off if it isn't responding.
After doing that, leave it alone for a few minutes.  After that, turn it back on.
If a tiny problem caused the camera to malfunction, it should be cleared away, and it should reboot and resume regular operation.
If not, it's time to increase the stakes in our following recommendation.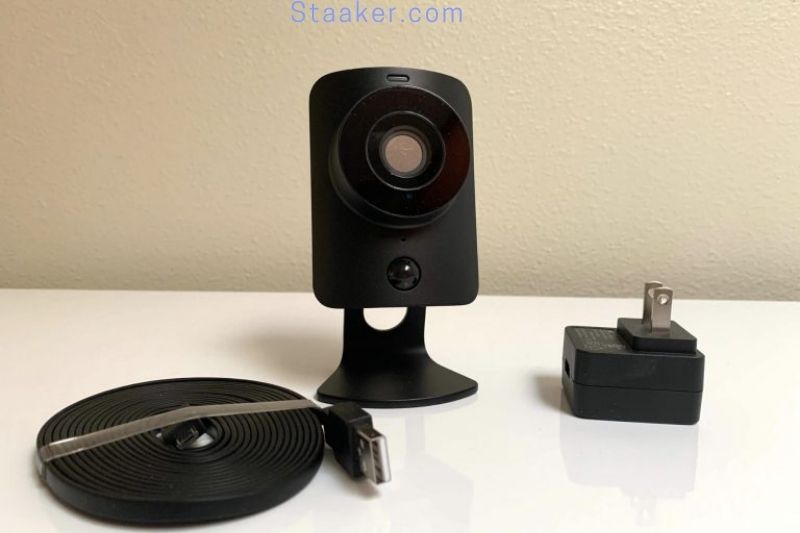 Make contact with customer service
The problem will likely be more severe than the typical hiccup if nothing has worked so far.
Even if these cameras aren't particularly complicated in terms of components, it's still preferable to pass them on rather than risk damaging them by attempting to disassemble and repair them.
In most circumstances, the issue is likely related to the wiring.
Whatever the case may be, the only reasonable plan of action from here is to contact customer service and inform them of the situation.
While you're speaking with them, highlight all of the things you've attempted to diagnose the problem on your own.
That way, they'll have a better chance of quickly detecting the problem and assisting you.
Aside from that, by not taking any dramatic measures on your own, you will be maintaining your warranty.
Understanding your SimpliSafe Camera's LED indicators
It would help if you first studied your Camera's LED indicators to comprehend it fully. Here's a collection of LED indicators and what they're trying to say to users.
If your device has a solid blue light, it is successfully connected; if it blinks, it captures activity and can be watched.
If it is upgrading, you will notice a solid yellow light.
If your device meets a WIFI issue, a blinking red light will indicate that it is not connected to the WIFI network.
The presence of a blinking yellow light indicates that your device has connected to the WIFI but cannot connect to the internet, which you can resolve.
A solid white light will appear on your device if it successfully reads the QR code.
If the same white light blinks repeatedly, your Camera cannot read the QR code.
You can also use the night mode, and to make sure it's turned on, look for a small red light that stays steady.
You can now grasp the problem by merely glancing at the light signs.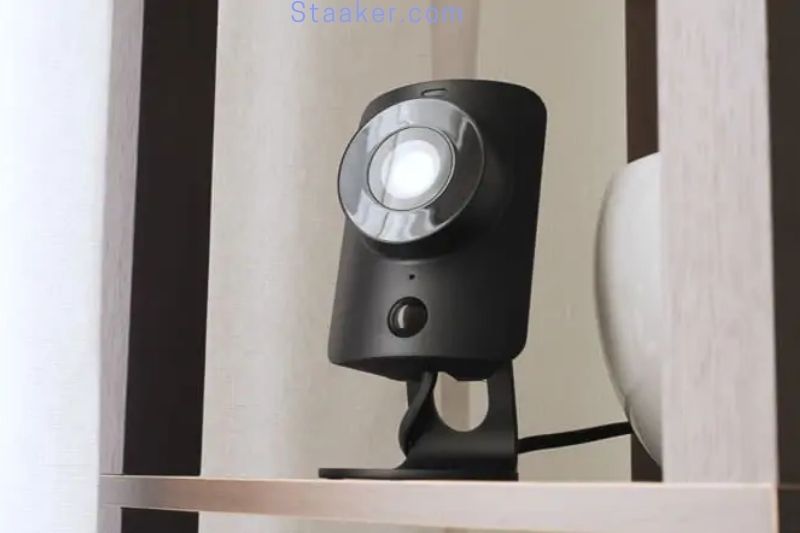 These are some approaches to troubleshoot the difficulties by resetting and reinstalling your SimpliSafe camera. You can follow these instructions and reinstall your Camera on your smartphone for ongoing home security.
You should troubleshoot your security camera issue as soon as possible to receive a live view of your home and keep it secure while you are away!
FAQs
How can I re-enable WiFi on my SimpliSafe Camera?
Reset your SimpliSafe Camera to factory settings to reconnect it to WiFi.
Then reconnect it to your WiFi using the SimpliSafe app.
What does it mean when my SimpliSafe Camera says it's offline?
If your SimpliSafe Camera claims it's offline, it's possible it's lost its internet connection or lost power.
If it's a wired camera, make sure the WiFi is turned on and it is plugged in; if it's a wireless camera, make sure the batteries are charged.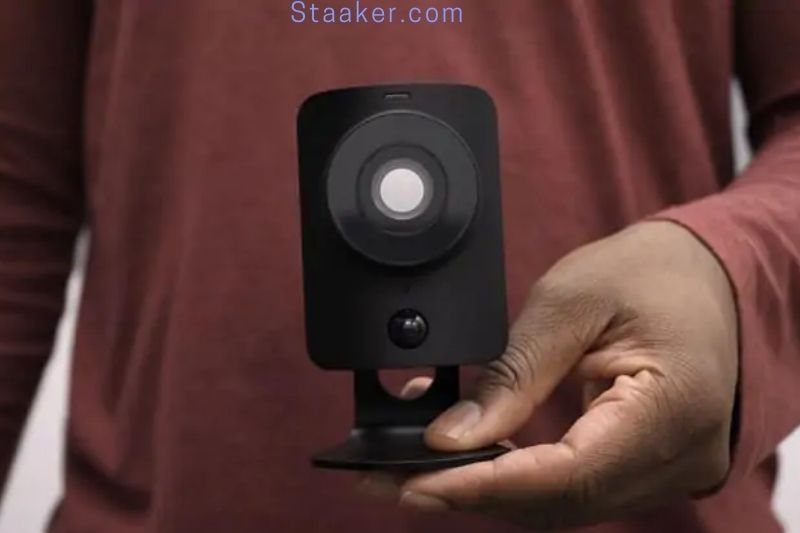 On the SimpliSafe interior Camera, where is the reset button?
The reset button on your SimpliSafe indoor Camera is located on the Camera's top.
To find the exact location, consult your Camera's handbook.
Is it true that SimpliSafe cameras are constantly recording?
If you have a premium membership, it will begin recording immediately when it detects that something is happening.
If an alarm triggers the Camera, it will capture around five minutes of footage.
What's the deal with my WiFi camera disconnecting all of the time?
If the device continues to disconnect, the WiFi signal may be weak.
Please double-check your network setup: 
1: Examine the WiFi antenna to see if it is loose.
2: Make sure the distance between the camera and the WiFi Hotspot isn't too great and that multiple barriers don't cover it.
Is it possible to use SimpliSafe cameras without a WiFi connection?
No. SimpliSafe protects your home without the use of a computer or WiFi.
The cost of cellular monitoring is included in the monitoring fee.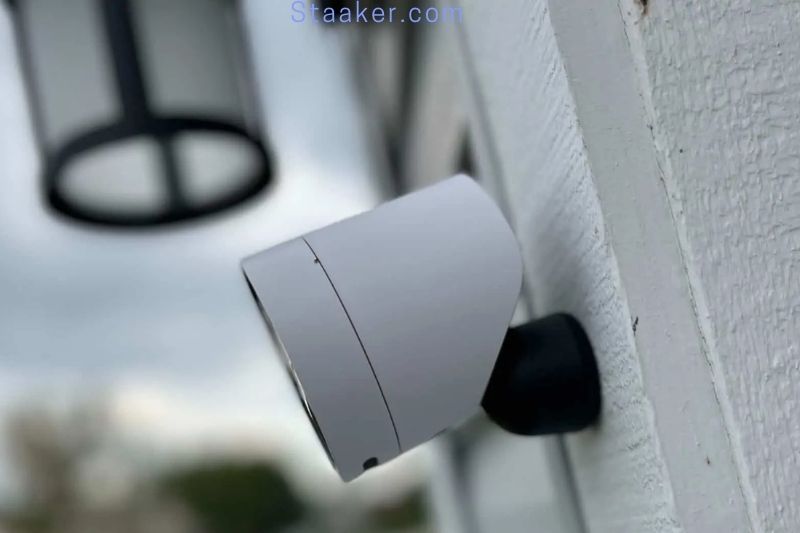 How do I adjust the flashing of my WiFi?
Hit the gear icon in the app's bottom row to access Account Settings.
Then, under System Settings, tap on the name of your system.
Hit Sync Module and then Change WiFi Network to access the status screen.
What is the procedure for changing the WiFi settings on my blink camera?
Scroll down to the bottom of the Camera Settings page and hit Change WiFi.
Follow the instructions to – Press and release the reset button on the camera until red and blue lights flash on the Change WiFi screen.
Blinking Blue, Steady Green will be displayed when the lights are ready.
Maybe you need to see this guide to know the way to install a blink camera: How To Set Up Blink Camera
What does my SimpliSafe camera's steady red light mean?
A solid red light on your Base Station's cellular module usually indicates that it is not connected correctly.
An error has occurred in your system (loss of power, sensor failure, etc.)
Related post:
Conclusion
Resetting your Simplisafe Camera is easy and can be done in just a few steps. If you're experiencing technical difficulties or want to start fresh, follow these instructions, and you'll be back up and running in no time.
Staaker.com hopes you find this guide useful. Thank you for reading!