If you're looking for a way to improve your home security, you may be considering installing a Blink camera. Blink cameras are battery-operated and can be wirelessly linked to other Blink cameras and devices, making them easy to set up and use. In this article, we'll show you how to set up Blink camera so you can start keeping an eye on your home.
How to Install and Use the Blink App
You must first establish an account on the Blink Home Monitor app before setting up your Blink camera. You'll need to enter your nation, region, email address, and password. Then double-check your email address and phone number. You'll need WiFi upload speeds of at least 2 Mbps to operate your Blink cameras (megabits per second). 1. Get the Blink Home Monitor app on your phone. The software is available on the Google Play Store and the Apple App Store. Note: The QR code on the first page of the supplied instruction booklet can also be scanned. You'll be sent to a Blink website where you can download the app. 2. Launch the app and select Create Account.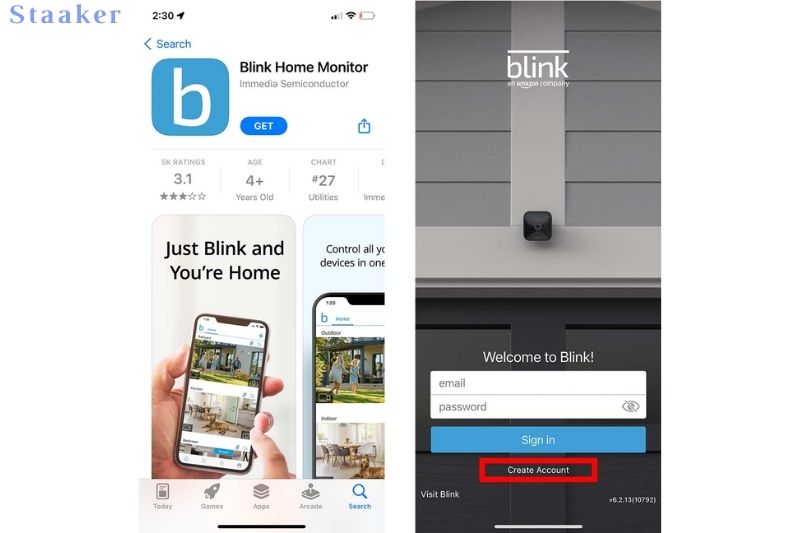 3. After that, choose your country and region. Tap the downward-facing arrow on the right side of the drop-down menu to change your nation. Tap Next and OK at the bottom of your screen to advance to the next page.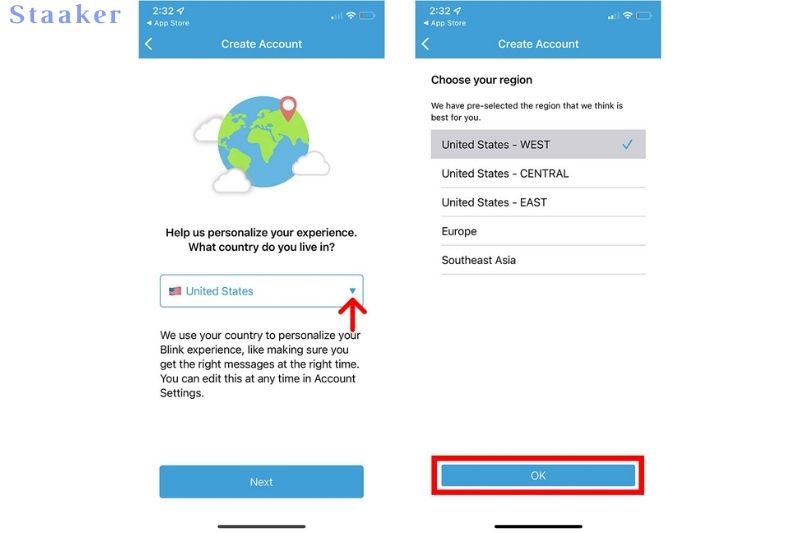 4. Finally, make a password and input your email address. This email address will receive a verification code from Blink, so be sure it's one you can access.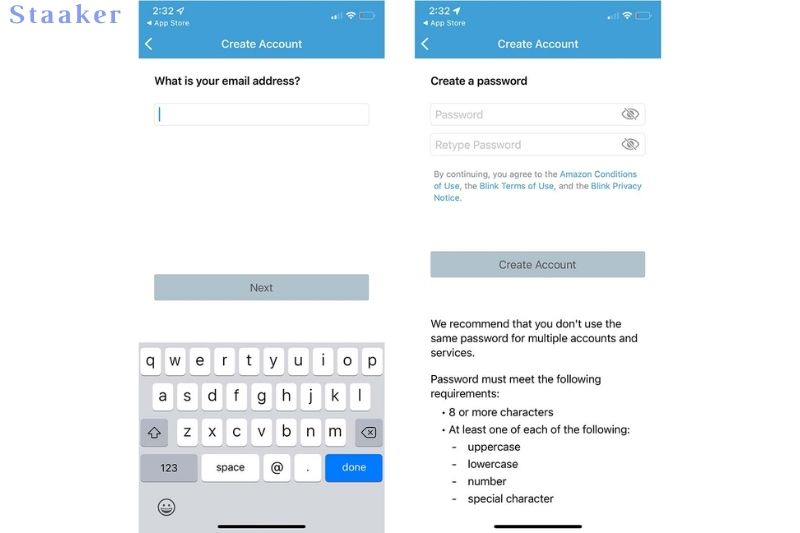 5. Enter your verification code after that. Check your email for the code you were sent and copy it. Check your spam folder if you don't see it there. Then return to the app, paste the code, and select Verify.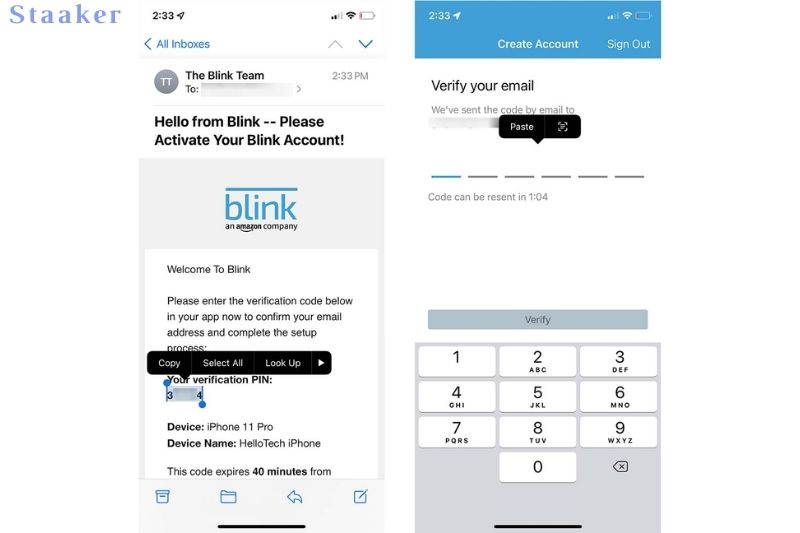 6. Finally, double-check your phone number. Enter your phone number first; then, the verification code will be sent through text message. If you choose the Voice Call option, you can also receive a code over the phone.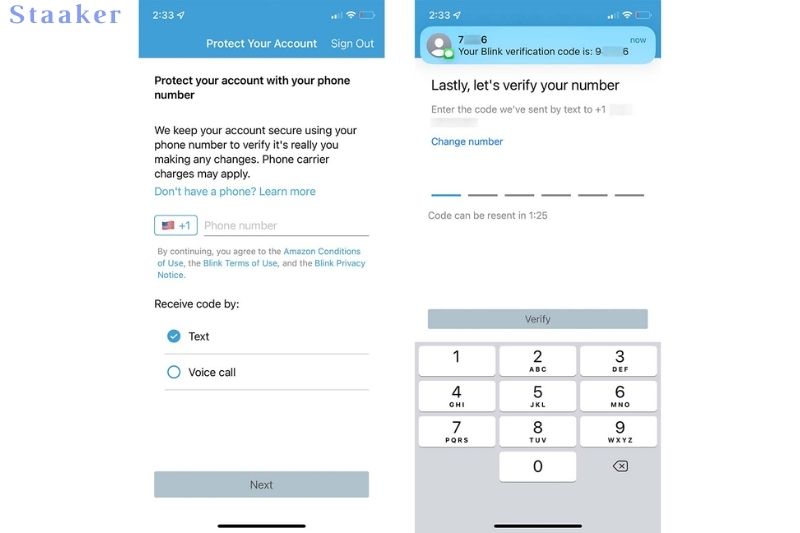 7. Finally, decide whether or not you wish to link your Blink and Amazon accounts. In the top-right corner, you can also click Skip. You'll need to enter your Amazon username and password to link your accounts.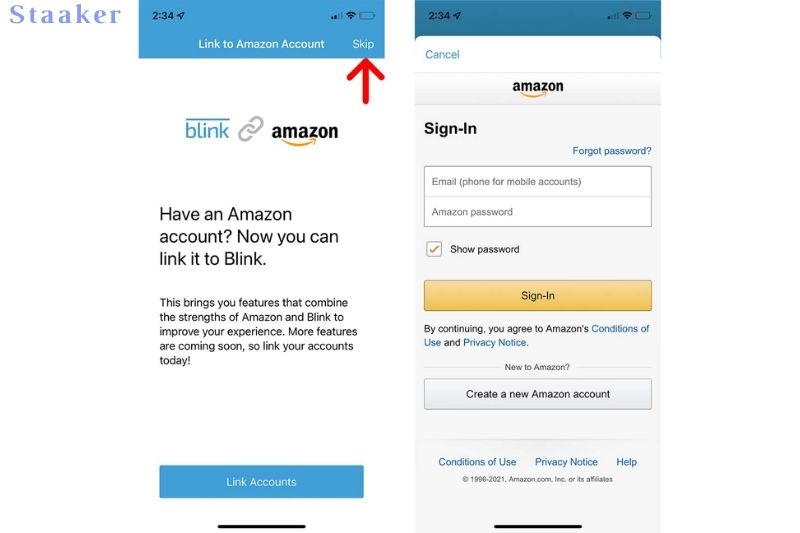 If your system includes a Sync Module, you should activate it immediately. This little device allows you to connect your Blink cameras, extend their battery life, and record footage to a USB drive. If you have a Blink Outdoor camera or wish to set up numerous Blink cameras, you'll need a Sync Module.
How to Configure the Blink Sync Module
Open the Blink Home Monitor app and touch the plus sign to add a Sync Module. Then choose Blink Wireless Camera System, scan the QR code on your device's back, and follow the on-screen instructions. 1. Tap the + sign on the Blink Home Monitor app. This can be found in the upper-right corner of the home page. Tap the home symbol in the bottom-left corner if you don't see it. Note: You can skip to the following step if you continue from the previous steps. 2. After that, select Blink Wireless Camera System.
3. Scanning the QR code on the back of the Sync Module is the next step. You can also type the serial number at the top of your smartphone by tapping Enter Serial Manually. 4. Give your Blink system a name. Click Next when you're finished.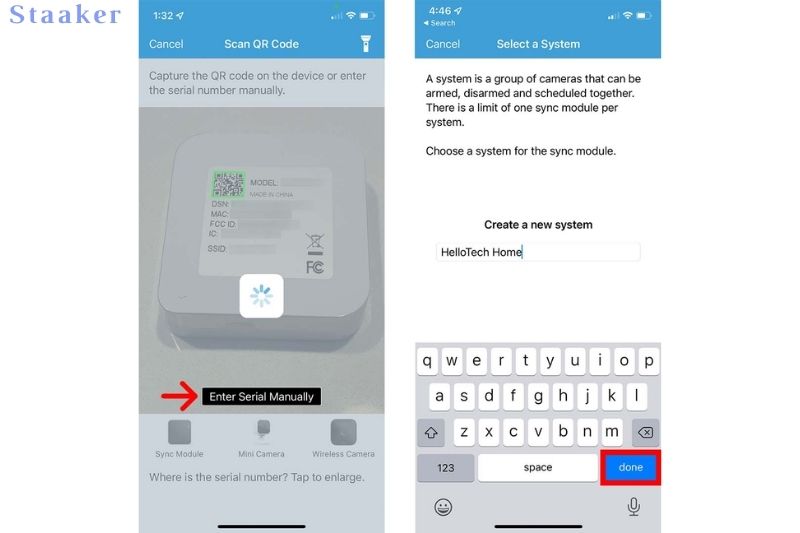 5. Finally, connect the Sync Module to a power source. You can connect the sync module to the power adapter with the USB cord. The micro-USB port is for charging, while the more critical USB-A port is for recording video to a thumb drive.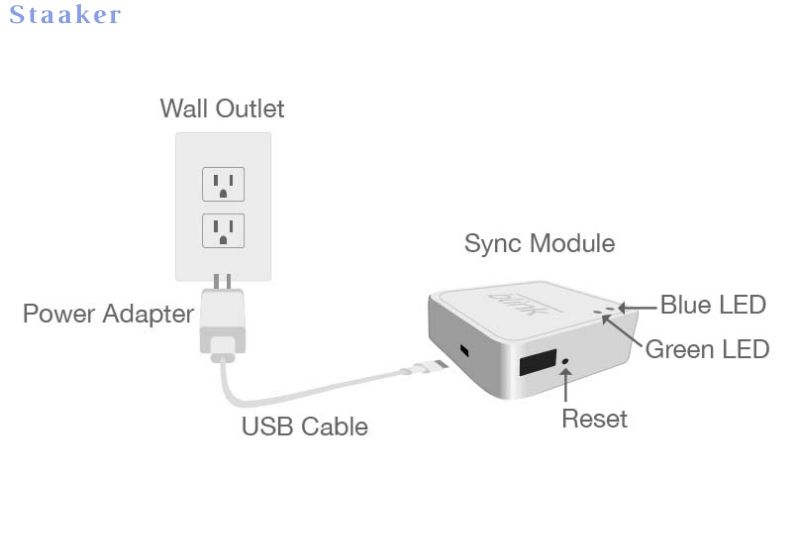 6. Finally, wait for the green light to illuminate and the blue light to begin flashing. The bottom light should be solid green, and the top light should blink blue, as in the app. Note: If the lights do not blink properly, push the reset button on the side of the Sync Module above the USB-A connector with a paperclip.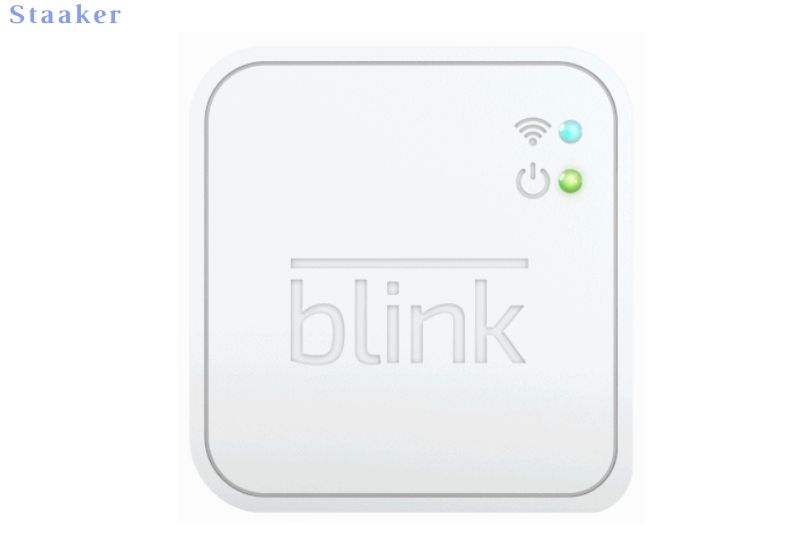 7. After that, select Discover Device. 8. Finally, tap Join. Your device will attempt to join a network called BLINK-XXXX.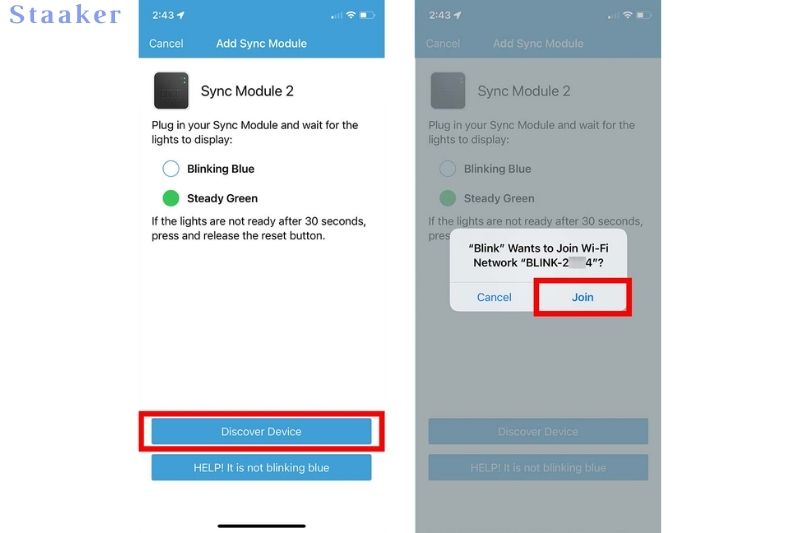 9. Select your WiFi network, type in your password, and click Join.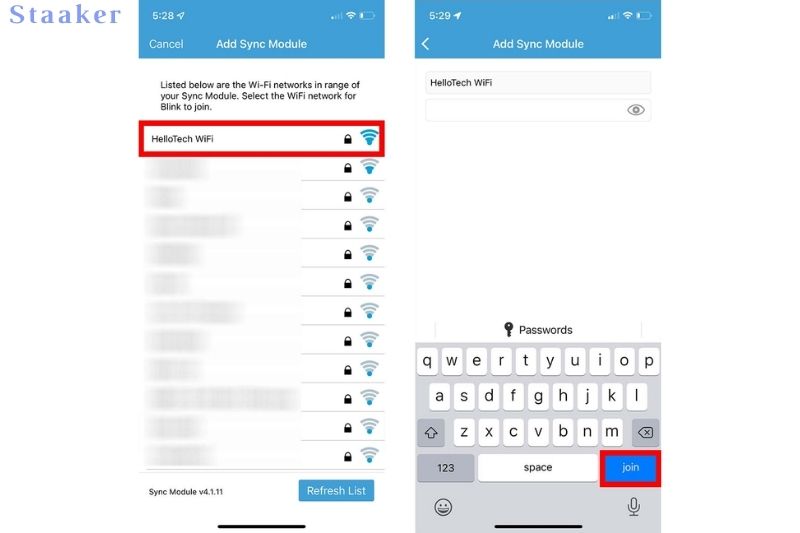 10. Be patient while your gadget updates. While the Sync Module is updating, do not unplug it. 11. Finally, press the Done button.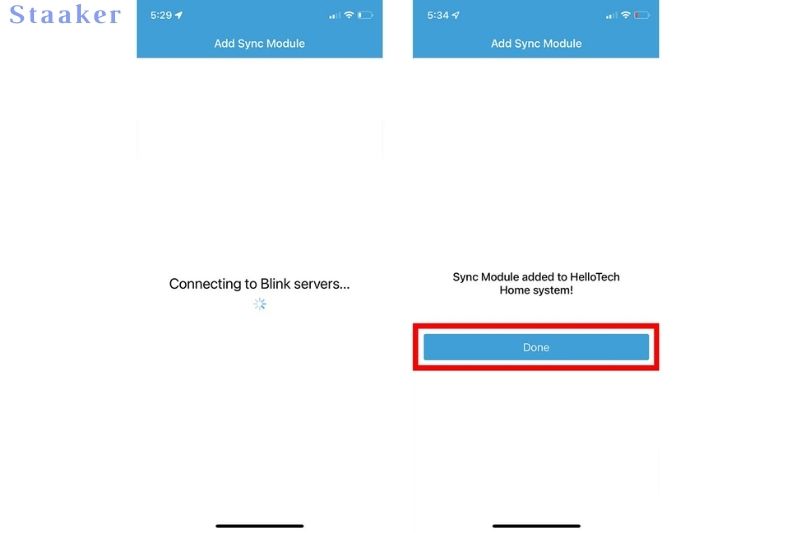 You can then put up your Blink cameras after setting up your Sync Module. This is how:
How to Install Blink Smart Cameras
Remove the back cover and insert the batteries to set up your Blink cameras. Then open the Blink Home Monitor app, hit the + sign, and choose the model you'd like to use. Then follow the directions on the screen. 1. Take off your Blink camera's back cover. Remove the circular rubber cover in the middle of the casing to accomplish this. Then unscrew the back cover with the included tools until it is simple to remove.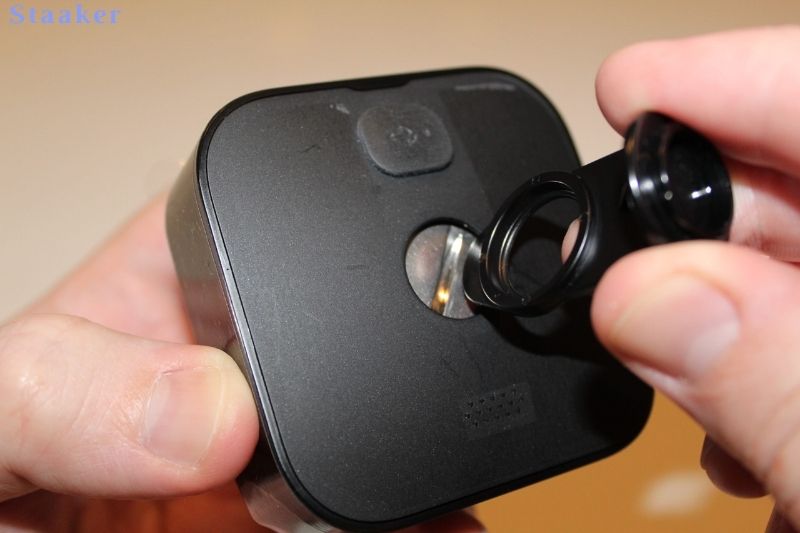 2. Next, put in two AA batteries. Lithium-ion batteries are ideal for making your smart cameras last as long as possible.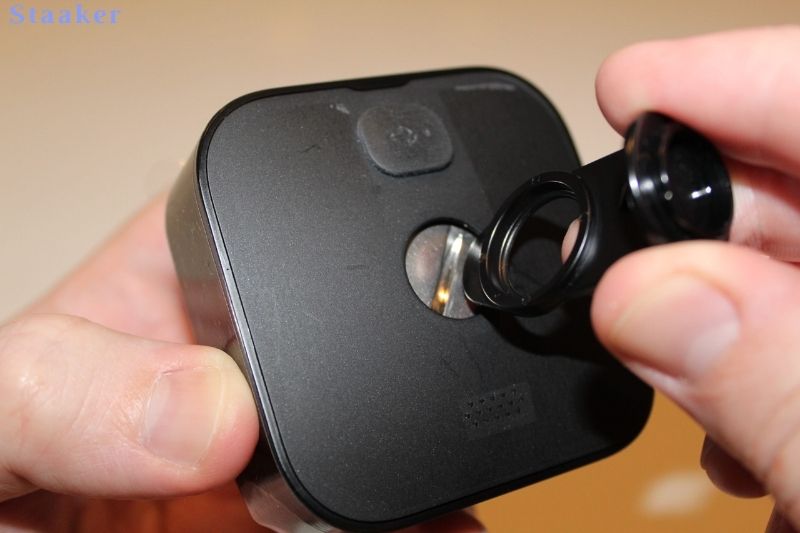 3. Next, tap the + sign in the Blink Home Monitor app. This can be found in the upper-right corner of the home page. Tap the home symbol in the bottom-left corner if you don't see it. 4. Finally, select your Blink camera model.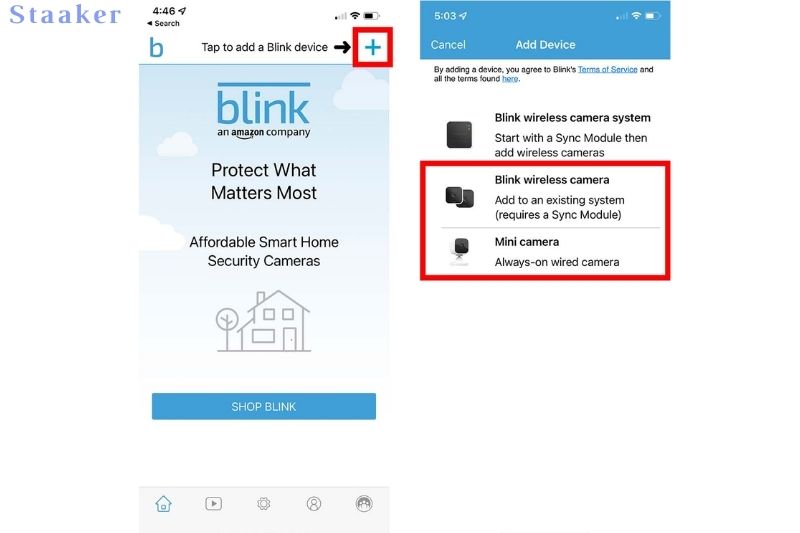 5. Scan the QR code on the back of the Blink camera.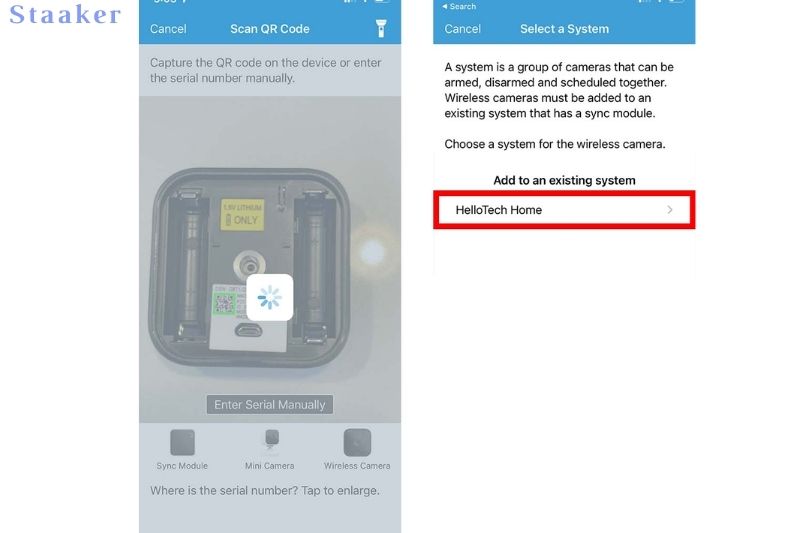 You can add your camera to your Blink network if you set up a Sync Module. 6. Then press Next after your camera has updated. When your camera has finished upgrading, this will appear in the top-right corner of your screen. 7. Finally, click Done to complete the setup of your Blink camera.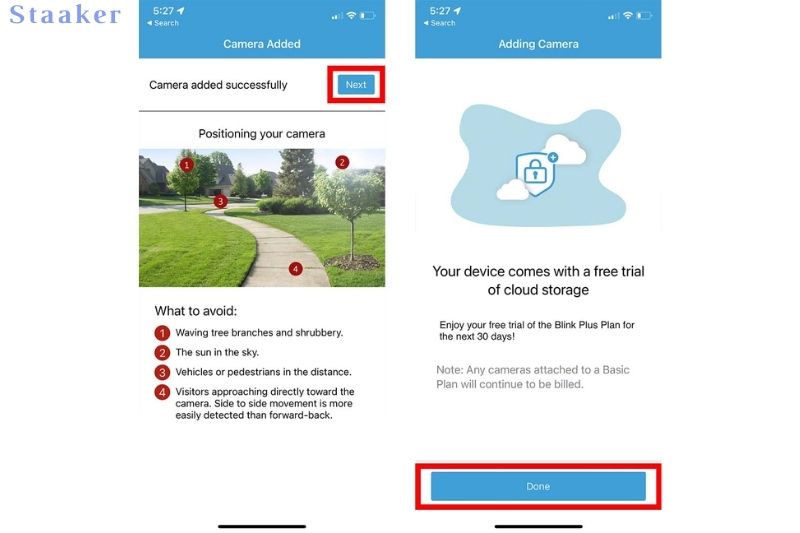 8. Finally, secure your Blink camera's back cover. If you're putting your Blink camera outside, make sure the back cover is securely fastened to keep water out.
Installing Your Blink Camera
You may install a Blink camera after setting it up in the app by using the provided mount. It's a good idea to screw the mount in first, then attach your Blink camera if you're planning to install it high. According to Blink, users should avoid installing cameras directed at waving trees, crowded pathways, roadways, or any other area with a lot of activity. Otherwise, you'll be bombarded with motion notifications. You may always create motion activity zones and privacy zones later in the app. Blink cameras can only detect motion from up to 20 feet away, which better detect horizontal motion. If you want to be notified whenever someone walks down a path, position your Blink camera perpendicular to it rather than parallel to it. Place your Blink camera anyplace, and then hit the camera icon to take a snapshot to see where it works best. Then move your Blink camera around until it's exactly where you want it.
How to Make Motion Detection Alerts Work
Select Armed at the bottom of your home screen to set up motion detection alerts in the Blink Home Monitor app. You may alter your motion detection settings by tapping the three-line icon directly above each camera's live view. You may create motion Zones from here to turn off motion detection alerts in specific regions. You can also scroll down to alter your camera's motion sensitivity, the time it takes for your camera to send you a signal after it detects motion, and other options. Make sure the slider under Motion Detection and next to Enable is switched on to ensure you receive motion detection alerts. Also, make sure the running man indicator above your camera stream is dark blue highlighted. By tapping the gear icon at the bottom of your screen, you may also alter your motion detection settings. Then go to Notification Options and choose which notifications you'd like to receive.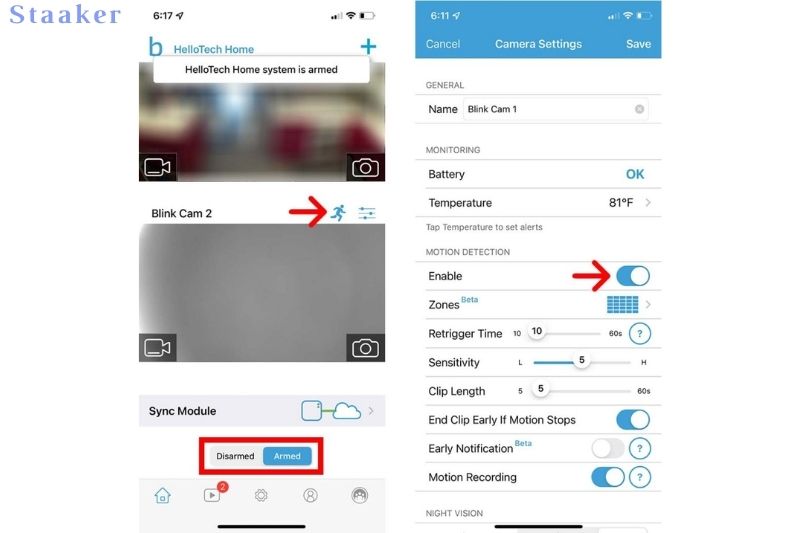 Using Google Home To Set Up A Blink Outdoor Camera
Because Blink is an Amazon subsidiary, they are meant to function with Alexa. Because Amazon's Blink and Google's Nest are competitive home automation companies, their products only work with Google Home and Amazon's Alexa. Your Blink outside camera can be used with Google Home or Google Nest Hub, but the functionality will be limited.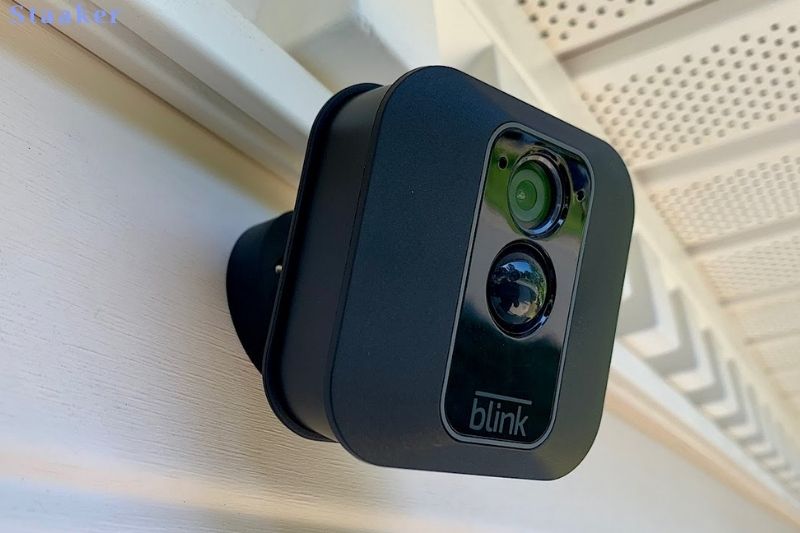 You won't be able to do the following:
Receive motion detection alerts
Use the camera microphone to interact with others.
Play the audio
View the camera's feed on Google Nest Hub.
How to Watch Videos You've Recorded
Open the Blink Home Monitor app and tap the Clip Roll icon at the bottom of the screen to see the videos recorded by your Blink cameras. After that, choose a video clip to view. You can use the share icon to distribute your video via email, text, and other methods. By swiping left and tapping Erase, you can delete a single clip. You can also click Edit, Mark All, and then Delete to delete all clips at once.
Why Is My Blink Camera Flashing Red?
As previously stated, there are two possible causes for your Blink Outdoor Camera blinking red. It could be that your internet connection has been lost or that your battery needs to be replaced. Fortunately, there are simple fixes to these issues, so don't be alarmed if you notice a flashing red light coming from your camera.
Disconnection from the internet
You'll need to connect to the internet during the first setup of your Blink Outdoor Camera. Without a Wi-Fi connection, your exterior camera will not work and will not be able to stream live footage. During the Blink Outdoor Camera configuration, you will most likely be able to detect if the internet connection is a problem. According to Blink Support, the camera's red light will flash 3-4 times, followed by repeating soft red blinks when setting up the camera. It will continue to do so until an internet connection is established. As a result, keep an eye on this trend to see if a lack of internet causes your problem. If your camera has been connected to Wi-Fi for some time and is now flashing red, you can still use this flashing red light pattern to determine if the internet connection is the problem. You can also check if any other Wi-Fi-connected gadgets in your home have disconnected.
Re-enable Wi-Fi on your Blink Outdoor Camera
It's easy to reconnect your Blink Outdoor Camera to Wi-Fi, and the flashing red light should go away soon. Here's how to connect your Blink Outdoor Camera to the internet:
To begin, connect the Blink Outdoor Camera to the Sync Module's Wi-Fi network (it should be labeled "BLINK-" and you should have a serial number).
To establish a secure connection, tap Join.
Now you can add your Wi-Fi network (select your Wi-Fi name from the list of detected Wi-Fi networks).
Please type in your password.
The network configuration should now be completed successfully, with a Done button appearing on the screen.
If this approach does not work for you after three attempts, you should contact support because there may be a more serious issue.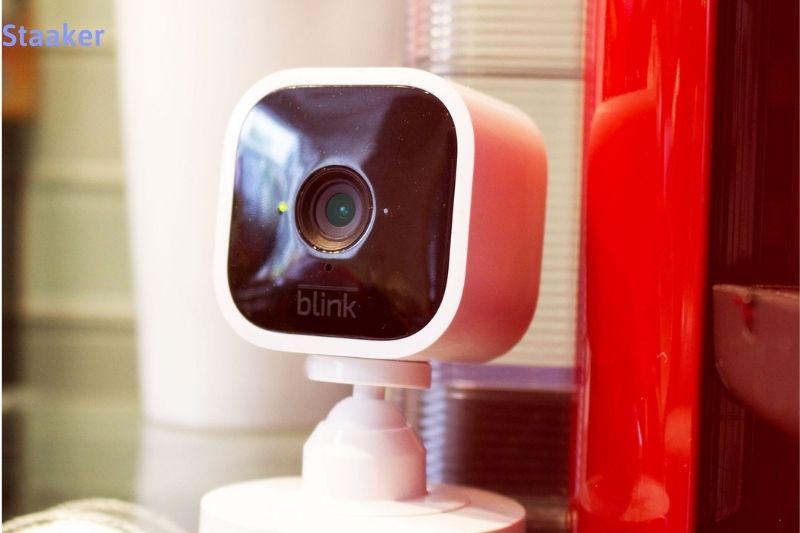 Low Battery
A flickering red light may also signal that your device's battery is low. After the blue recording light goes out, according to Blink Support, the camera will flash a red light 5 or 6 times. After that, your camera will show no light, indicating that the batteries have failed. If the internet is down, the red light will be short, quick, and continuous, whereas if the internet is down, the red light will be short, quick, continuous. If there is a battery problem, the camera will flash a solid red a couple of times and then turn off. Here are a few ways to keep your Blink Outdoor Camera's battery from dying:
Please keep track of how often you replace the battery and make a mental point to replace it when the time comes.
Make that you're using the appropriate batteries (AA Lithium non-rechargeable batteries).
Make sure you're putting the batteries incorrectly.
FAQs
Are Blink cameras WiFi or hub capable?
Blink cameras can't work without a 2.4 GHz WiFi Internet connection and can't be used offline. One key reason is that cameras broadcast images and notifications through WiFi. A high-speed connection with at least 2 Mbps upload speed is required for Blink systems.
Are you able to use Blink cameras with no plan?
Blink Outdoor Cameras can be used without a subscription if you don't mind saving the clips later. Even if you don't have a subscription, you can still view your camera's Live View or get motion alerts from the Blink app.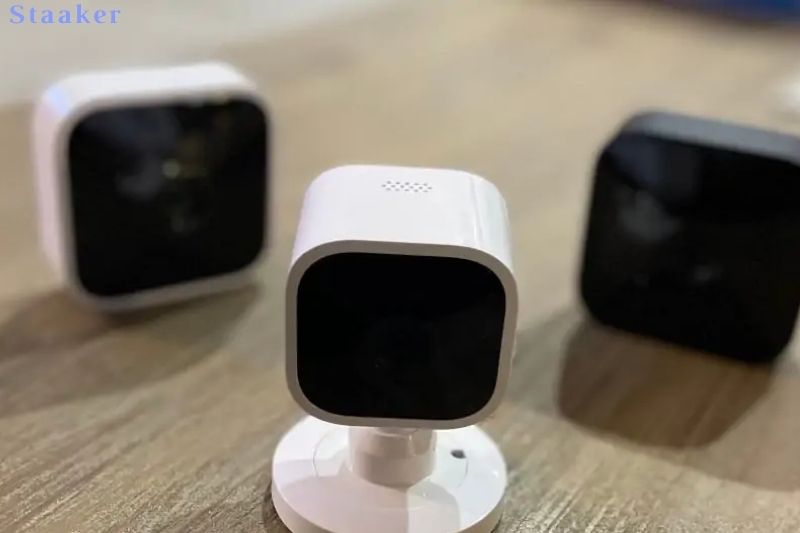 What is the procedure for resetting my outdoor Blink camera?
For 10-15 seconds, press and hold the reset button on the side of the module.
Maintain your grip until the light turns red.
You will see a solid green and blue light when the reset is complete.
Video
Maybe you need:
Conclusion
Overall, Blink cameras are a great way to improve your home security. By linking them together, you can create a comprehensive system that's easy to use and keep track of. Thank you for reading. If you have any questions or comments, please feel free to let Staaker.com know.