There are a lot of factors to consider when choosing the best gimbal for RX100 camera. The size and weight of your camera, the type of shooting you'll be doing, and your budget are all important factors to keep in mind. But if you're looking for the best gimbal for your RX100, we've got you covered. We've rounded up the best gimbals for every budget, so you can find the perfect one for your needs.
Top Rated Best Gimbal For RX100
Feiyu G6 Plus
The Feiyu G6 Plus gimbal stabilizer for Sony rx100 is our pick for the best cheap gimbal on the market, despite its relative obscurity at the time of this writing.
As a result of its low price tag, excellent performance, proper functionality, robust build quality, and 1.76-pound payload, the G6 has swiftly established itself as the industry leader for entry-level Gimbals.
Because of this, it has become a popular alternative for lightweight camera owners who want excellent image stabilization without spending much money. It's possible to read some of the opinions of independent filmmakers on the G6 and its performance by clicking here.
The Feiyu G6 Plus, as previously indicated, can comfortably hold your 0.53-pound Sony rx100 thanks to its 1.76-pound payload. Additionally, the gimbal's gyro and motors will be less stressed, resulting in longer battery life. You can quickly obtain great image quality out of your Sony RX100 even if you have never used a gimbal before because it is built around the industry-standard 3-axis gimbal mechanism.
However, this is an entry-level system, and hence some features have been omitted in order to keep the price down. With a budget-friendly gimbal like the Feiyu G6 Plus, you're looking for performance over looks and feel anyhow, so the lack of fancy trims isn't a deal-breaker.
The Feiyu G6 Plus has a battery life of eight hours. This isn't going to be an issue for a vlogger who just wants to record some smooth video for YouTube, Instagram, or any other social media platform. Even while eight hours may seem excessive for a beginning filmmaker, if you're working in a remote place without access to a power source, it could be an issue.
As a low-cost alternative to more expensive gimbal systems, we strongly recommend the Feiyu G6 Plus for the Sony RX100 III and other mirrorless cameras.
If you never use gimbal before, please check out how to use a gimbal
Zhiyun Crane M
Zhiyun Crane M is the best gimbal for Sony rx100 cameras, in our opinion, if you have the money. Everything about this gimbal system is top-notch, from the design to the construction to the performance, but the price tag reflects this.
The Zhiyun Crane M has an additional four hours of battery life over the Feiyu G6 Plus, making it a better choice for aspiring filmmakers who plan to record in distant settings. The Zhiyun Crane M's highest payload limit is roughly 1.43 pounds. Therefore your Sony rx100 should be no problem for it.
You can rapidly attach and remove your camera from the Zhiyun Crane M gimbal using the fast-release plate method. With the right application, you may save yourself quite a deal of time during the course of a recording session by taking advantage of this feature.
When it comes to the design and build quality of this handheld gimbal stabilizer, it's hard to find better. For lengthy periods of time, you can effortlessly hold the system with your RX100 attached, thanks to the gimbal's comfortable grip and weight distribution design.
Additionally, the Zhiyun Crane M provides top-notch picture stabilization because Zhiyun has incorporated all of its previous gimbal systems into the M, assuring that it outperforms the competition.
Everything comes together to form a great little gimbal system that will serve you for many years to come. The Sony rx100's video quality will be significantly improved if you have the money to spend on additional camera accessories, and we are confident that this will be the case.
Zhiyun Crane M2
As a videographer or blogger, you've probably heard of Zhiyun's gimbals at some point throughout your career. Since their inception, they have held the top rank in all categories of gimbal stabilizers.
Zhiyun is quick to retake the top spot when a DJI gimbal temporarily dethrones them, but DJI is just as quick to release a new gimbal and retake their place.
You may find the Crane M2 here, a follow-up to the original Crane M. Zhiyun has used their years of experience and comments from the original Crane M to build the Crane M2, which is a fantastic piece of equipment."
After its first introduction, the Crane M2 quickly became well-known in the photography world, and we believe it has secured Zhiyun's position as the market leader in the point-and-shoot gimbal category for the foreseeable future.
Functionality and Performance
In other words, even though the Sony RX100 weighs just about a third of what the Crane M2 can carry, the gimbal can handle a maximum load capacity of 1.58 pounds. The Crane M2's quick response time and flawless image stabilization more than makeup for its lower battery life when compared to competing gimbals in this price bracket.
Additionally, charging the Crane M2 from a wall outlet or a portable battery bank will take about three hours. When you're out and about with your gimbal and don't have access to a power outlet, you'll have a high-capacity power supply on hand to keep it charged. For a travel blogger, this can be a lifesaver and allow you to continue filming without interruption.
For the last decade or so, the 3-axis gimbal stabilizer has proven to be a popular choice for new gimbal users because of its simplicity and ease of operation, even for those who have never used a gimbal before.
Because both the Sony RX100 and the Zhiyun Crane M2 are entry-level gimbals, the fact that they are simple to use may be an important selling feature for some of our readers.
Read more: Best Gimbal For Sony A7III, A6400, A7SIII, A6000 & ZV1
Control and Interface System
Another major revamp has taken place, and the control system for the Crane M2 displayed in the image above is a model of perfection in our estimation. Using just your thumb, you can adjust the gimbal settings on the handle of the gimbal while holding the Sony RX100 and the gimbal in your hand and keep shooting.
The Smartphone App
As a side note, Zhiyun's smartphone app has also been reworked in order to better serve the current generation of Zhiyun gimbals, which include the Crane M2, Zhiyun Plus and Zhiyun 3. In the past, Zhiyun's mobile apps have been plagued by bugs, and we hope this future version will cure all of them.
Building Quality And Design
Zhiyun products have a reputation for being the leading gimbal brand. Thus this is to be expected. The Crane M2's build quality and design are excellent. There are many lightweight materials available for use in the gimbal's construction.
Because it weighs only 1.1 pounds, you won't have to worry about your arm hurting from holding the gimbal for long periods of time while filming.
Zhiyun's Crane M2 is currently the best gimbal for your Sony RX100 camera, and we hope that our explanations on why this is the case have convinced you. In our opinion, no other gimbal stabilizer in this generation will be able to match Zhiyun's M2 in terms of performance.
It will offer your RX100 with all of the image stabilization it needs and ensure that you can shoot the greatest possible video quality. We're confident it'll be a wise purchase for your Sony RX100 camera's accessory collection.
Moza Aircross 3
Even though it is built for heavier mirrorless cameras, a surprising number of Sony RX100 owners use it as their go-to gimbal, so we decided to include it in our list because it is an excellent piece of equipment and has acquired a solid reputation within the community.
However, if you just plan to utilize a Sony RX100 with the gimbal, we recommend either of the two highlighted gimbals above, as the Aircross 3 is significantly heavier than the other two.
The Moza Aircross 3 gimbal, with a maximum load capacity of 3.9 pounds, has the highest payload of the three gimbals we choose to highlight in our post. Even if you have an RX100 VII with an external microphone installed, you will not get close to the 3.9-pound load capacity with your Sony RX100, which weighs roughly 0.5 pounds.
Control and Interface System
Using the Aircross 3 gimbal is as simple as using any of the other two gimbals on our list, and anyone can learn how to use it. If you're looking for the most important information, you'll have to look elsewhere.
The Smartphone App
The Moza smartphone app is our pick of the three gimbals on display. The Zhiyun and Feiyutech applications have also had issues in the past. However, the Moza and DJI apps have stayed stable.
Building Quality And Design
There is one major drawback to the Aircross 3 over the other two apps on our list, and that is its 6.55-pound weight! Due to its heavier weight than the other two, we expect your hands and arms to start cramping up if you have to use it for long periods of time.
The increased payload of the gimbal, designed for mirrorless cameras rather than point-and-shoots like the Sony RX100, accounts for the extra weight. Despite this, the gimbal's construction is sturdy, and it has a long history of surviving rough treatment without breaking.
A robust gimbal, it's simple to see why the Aircross 3 enjoys such a high reputation and is so popular in the community. Even if you only plan to use your gimbal stabilizer with a Sony RX100, the other two gimbals in our review are superior options, as we mentioned at the beginning of this section.
DJI Ronin-SC – Best Gimbal for Small Cameras
We've finally made the switch to DJI, and it shouldn't come as a surprise that the company's gimbals have been nothing short of amazing. For the most part, we've seen some amazing gimbals, and we're seeing more and more of them in the future.
That said, the DJI Ronin-SC is the gimbal we're currently discussing. This gimbal is familiar to us because we've had the opportunity to review it before, and I've always been amazed by how well it operates each and every time.
Moving on, this gimbal is the best option if you're looking for a gimbal that's easy to use overall. First and foremost, it provides some of the best stabilized tracking images available.
As an added bonus, you'll have access to smartphone features, which are always welcome in gimbals because most people want them, and it's a no-brainer to have them in the first place.
Aside from the fact that the gimbal can be tough to put back in the case, there is nothing substantially wrong with this gimbal for Sony A7iii owners.
DJI Ronin-SC is one of the greatest gimbals available, and the best part is that if you're looking for something that is good in terms of overall performance, this gimbal will give you that and more, and it will do so effortlessly.
MOZA Air 2 – Best Entry Level Gimbal
Having a nice gimbal on hand is usually a smart idea. Even if you have a gimbal, it doesn't mean you should spend all of your money on one. Market selections will be plenty to offer you a clearer sense of what's out there if you're searching for anything that's on the more affordable end.
The good news is that there are plenty of businesses to choose from, making it simple to get started. Even if you're just starting out, the MOZA Air 2 gimbal is something you'll always need if your budget doesn't allow you to invest in the more expensive models.
The MOZA Air 2 is a good choice if you are looking for an economical solution that can also produce smooth handheld footage without commanding a large premium. Although it doesn't have all the bells and whistles, this is still an excellent gimbal.
Users are also getting the chance to test drive a gimbal that is sturdy, easy to put together, and most importantly, lightweight. In addition, because it is so simple to set up, you won't be stuck.
This gimbal is fantastic. However, there are instances when you may have difficulty getting it up, especially if you are new to photography or have previously used another gimbal. In the grand scheme of things, you're looking at a fantastic gimbal that performs brilliantly.
To sum it all up, the MOZA Air 2 is still one of the most attractive gimbals for those on a budget. This is a wonderful option if you're on a tight budget yet still want high-quality clothing.
DJI Ronin-S – Best Flagship Gimbal for Sony RX100
A good gimbal that works with virtually any camera system, including Sony's RX100, is the DJI Ronin-S.
We've reached the end of our search for the perfect gimbal, so it's time to look at something from DJI. If you've been wondering why DJI has gotten so much attention, you're not alone. A DJI gimbal is the best option if you're looking for the best in gimbal technology. We all know that DJI gimbals are great.
There are definitely some drawbacks to the DJI Ronin-S, but a gimbal is still a good option that won't get in the way of your work. The gimbal is one of the best solutions on the market, and for a good reason.
If you've ever used a gimbal, you'll know how tough it is to get it working properly. Most gimbals fall into this category. When it comes to DJI's Ronin-S, it is an outstanding illustration of how simple the gimbal is to set up without encountering any difficulties.
Remote camera operation and follow focus are also included, but the latter does depend on the camera model you are using, as it is not a universal function available on all models.
DJI Ronin-S gimbal had no troubles during my time with it, and I was confident in its general performance and functionality. It's a wonderful alternative if you're fine with the included charger being mediocre, but I'd prefer something better.
Overall, the DJI Ronin-S has proven to be one of the best gimbals for Sony RX100 cameras and other mirrorless cameras on the market. No matter what gimbal you're using, this is the way to go if you want great results.
Pilotfly C45
There are many advantages to using a Gimbal with the RX100 because it is so small and light.
This has the added benefit of making it easier to transport and store. As long as you don't mind the gimbal taking up a lot of room, you can easily cram it into a camera bag. Because of this, using the C45 and RX100 as a trip photography duo is an excellent choice.
Rotation and Payload
C45's maximum cargo capacity is 800 grams, according to Pilotfly. Even if you add an additional microphone to the RX100, this is more than capable of handling the 240 g of the camera.
A full 360-degree rotation isn't possible with the C45, but it does come pretty darn close. Tilting, rolling, and panning can all be adjusted to a total of 360 degrees. This is more than enough for the vast majority of photographs.
It has a 45-degree offset angle, which makes it possible to see the RX100's LCD screen while shooting with the C45. Convenient and flexible, this is a great option.
C45 Ease of use with the RX100
Even if you've never used a gimbal before, the C45 is a breeze to operate.
As a first-time gimbal user, RX100 user Jack Lowe found that getting the camera balanced was the most difficult element of using the Pilotfly C45.
In comparison to the manual that came with the gimbal, the video tutorials created by Pilotfly and other users are far more straightforward to follow. Using a joystick or one of the five modes, you can control pitch and yaw.
For self-portraits, these are the options: Follow Mode, Pitch Lock, Full Lock, Follow Roll, and +/-180degree YAW rotation.
The Pilotfly C45 is a great all-around stabilizing drone in its price range.
The 32-bit Alexmos with Triple-MCU technology and high-payload motors with integrated encoders ensure smooth and stable movement on large angles thanks to an adaptive PID algorithm. The C45 isn't the ideal camera for professional-quality cinematography, but it's excellent for compact cameras like the Sony RX100.
Zhiyun Smooth C
Technically, the Zhiyun Smooth C is one a best gimbal was developed for larger iPhones such as the iPhone 7 Plus. Sony RX100 users should be aware that this accessory does not work with their cameras out of the box.
Custom plate needed
Then why is it included in a list of the best gimbals for this camera, then? Zhiyun Smooth C and Sony RX100 are an ideal combination because of their custom-made plate.
You'll need to order from a Chinese company to receive a personalized plate. As an alternative, you might hire a company to make one for you. If you're a fan of tinkering, you could always build one yourself.
Although a bespoke plate for the Smooth C will result in a fantastic tool, the cost may be prohibitive.
In the end, the gimbal is a lot less expensive than the custom mounting plate, but it will require a lot more time and effort. The Zhiyun Smooth C isn't for you if you're searching for a cheap stabilizer that doesn't require a lot of effort to get working.
It's possible to make your own mounting plate for a reasonable price if you're good at tinkering. With the gimbal's low price, this could be the most economical choice on the market.
Stabilization modes
If you're willing to spend the money and put up with the challenge, this gimbal works great.
There are three modes of operation: Heading Following Mode, Locking Mode, and Heading and Pitch Following Mode. To modify the tilt and roll, a 4-way joystick is available.
Beholder MS1
The Beholder MS1 by Ikan is another gimbal designed specifically for lightweight cameras like the Sony RX100 III and high-quality point-and-shoots.
With a maximum weight of 860 grams, the RX100 will fit comfortably. A lightweight and compact gimbal makes it easy to transport.
Brushless motors keep the camera steady and smooth on the tilt and roll axes, which is how stabilization is performed. With the gimbal, even a novice may get good results. Using a 5-way joystick, you may roll and tilt the device at 45° and 90°, respectively.
Using the MS1 Stabilizer
In most cases, the three basic modes (Follow, Lock, and modify Pan-and-Tilt) will be sufficient for most amateur filmmakers.
A "learning curve" was involved for first-time gimbal user Rich Castro, but he was able to get some smooth footage using the MS1 and his RX100.
For example, abrupt joystick movement is what causes the most visually shocking visual moments in Rich's video. Motion is fluid when the gimbal is simply following.
The joystick may be used to achieve smooth motion, but it does require some practice. The smoothest footage is always achieved by simply letting the gimbal follow on its own, regardless of how proficient you become with the joystick controls.
Build Quality
The Beholder MS1's all-aluminum construction ensures that it will last for a long time and look excellent. There is a 1/4-inch thread on the bottom of the handle for attaching it to a monopod or tripod or slider if desired.
Because the Sony RX100 is the only camera you use, the quick-release plate on the MS1 is a welcome addition to your bag of tricks. Because you won't have to adjust the camera each time, it's great for filming in the field because it saves a lot of setup time.
The Ikan Beholder MS1 has one major flaw, and that is its inability to handle wind. Even with a light breeze, you'll experience some trembling and dizziness.
As a result, if you shoot mostly in the open air, this is not the gimbal for you. Without wind, it's wonderful, but you have no way of influencing the weather.
FAQs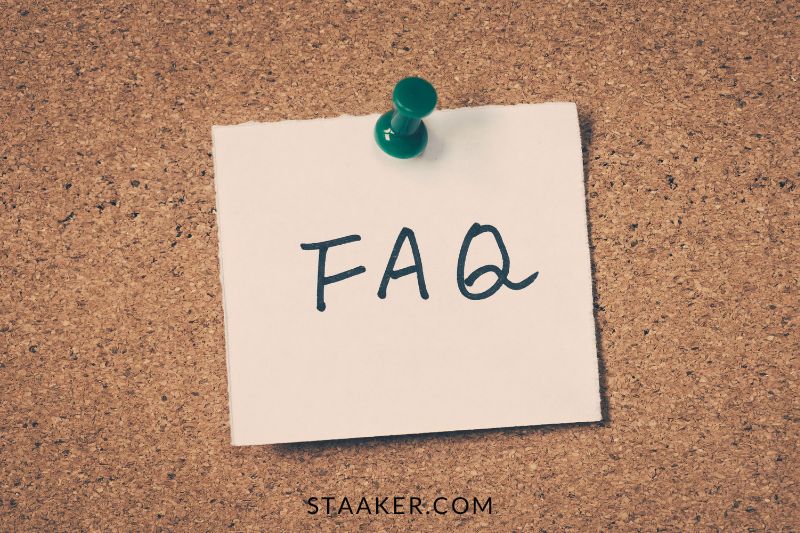 Do you think the Sony RX100 is a good camera to use when vlogging?
There is no doubt that the Sony RX100 is a top-notch video camera for vloggers, and it is easy to see why. The vast majority of the time, it's a great fit.
Is the Sony RX100 a worthwhile camera?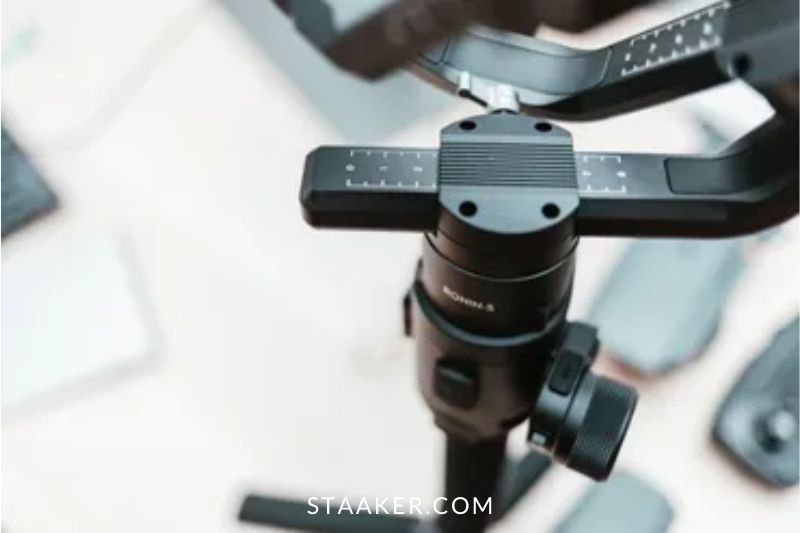 In terms of point-and-shoot cameras, the Sony RX100 is undoubtedly one of the best.
Is the Sony RX100 camera equipped with an image stabilizer?
As long as you're searching for the most stable footage possible from your Sony RX100, I recommend that you get yourself a gimbal, even though the camera does have image stabilization.
Conclusion
In the end, it really comes down to what you're looking for in a gimbal. Are you looking for a budget-friendly option that will do the job, or are you willing to pay a bit more for a quality product? We hope this guide has helped you find the perfect gimbal for your needs.