There are a few factors to consider when purchasing a gimbal for DSLR cameras. The camera's weight is an important consideration, as is the lens's size and type. 
Another factor to consider is the shooting environment – whether you'll be using the gimbal indoors or outdoors, and in what weather conditions. 
With these factors in mind, we've compiled a list of the best gimbal for DSLR cameras on the market to help you choose the right one for your needs.
Why Do You Need A Stabilizer And Gimbal For Your Camera To Get Smooth Video Footage?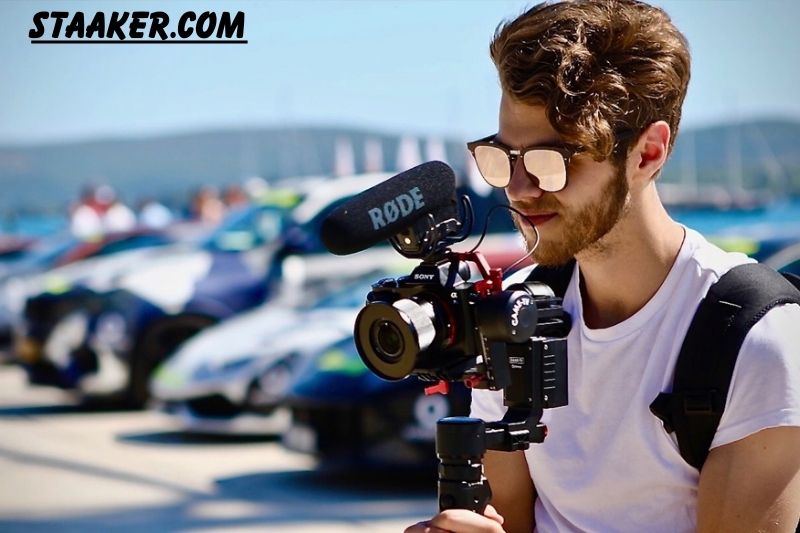 Filmmakers can get stable footage by using a wide range of tools and methods. In cinematography, stable footage is often made by using a strong tripod, a flexible monopod, or shooting with three points of contact while holding the camera by hand.
Filmmakers use these tools and methods to make the steadiest footage they can. If a scene doesn't call for a handheld shake, it can be very disorienting to watch footage that is shaky.
The newest professional cameras take this into account by having image stabilization features built right into their sensors or built into their software. Even though these new technologies can help you make stable videos, they can't quite match the quality of videos you can make with a camera stabilizer or gimbal.
Adding a camera stabilizer to your filmmaking tools is a great way to improve the quality of your footage as a whole. When compared to traditional tools like tripods and monopods, gimbal stabilizers give filmmakers more freedom to do what they want with their work. This is because gimbal stabilizers can make smooth and stable handheld footage even when the filmmaker and camera are moving.
We've put together a list of the best camera stabilizers and gimbals on the market to help you improve your filmmaking. These are some of the best camera gimbals on the market right now. They come with a lot of different options so that they can be used with filming equipment of any size, weight, or budget.
Top Rated Best Gimbals and Stabilizers for DSLR Cameras and Mirrorless
1. DJI Ronin-SC Gimbal For For Sony A6000
The DJI Ronin SC is small and light, but it has a lot of strong features. It is easy to balance because the pan, tilt, and roll axes all have mechanical locks that are easy to use. Upgraded motors have a payload of 4.7 pounds, which gives them enough power to stabilize mirrorless camera setups with heavier lenses.
There are also DJI prime stabilization algorithms, which make sure that the videos don't shake. ActiveTrack 3.0 is built into this gimbal. This lets filmmakers follow moving subjects using the DJI Ronin app's software features.
It is an interesting and powerful compact gimbal for smaller mirrorless cameras. It has extra features like 3D Roll 360, Force Mobile, and creative shooting modes like Panorama, Timelapse, and Motion-lapse.
Key Features
Mirrorless cameras are compatible.
Weight limit: 4.7 pounds (2.0kgs)
11 hours of battery life
Product Dimension: 370 x 165 x 150mm
Weight: 2.7lbs (1.1kgs)
Read more: DJI Ronin-SC Vs Zhiyun Weebill S
2. DJI RSC 2 Gimbal Stabilizer- Best Gimbals for Sony A6600
The DJI RSC 2 is made for people who make videos and want professional-level performance in a small, lightweight package. With DJI's Titan stabilization algorithm, you can be sure to get smooth, cinematic footage. This product also has a unique design that lets it fold up, which makes it easy to carry and travel with.
The built-in 1-inch OLED display makes it easy to change the gimbal settings. With a 6.6lb payload, it can hold bigger DSLR and mirrorless cameras steady. With a battery life of 14 hours, filmmakers can shoot for a full day without having to charge.
Fast charging is also supported. The DJI RSC 2's center column can be folded in a unique way that makes it perfect for making vertical videos that can be shared on social media. Also, NATO rail compatibility lets you use dual handles and other accessories that are common in the industry.
Key Features
Mirrorless cameras and DSLRs can use it.
Weight limit: 6.6 pounds (3.0kgs)
14 hours of battery life
Product Dimension: 400 x 185 x 175mm
Weight: 2.9lbs (1.3kgs)
3. Moza Air 2 Gimbal For Nikon D5600
The Moza Air 2 is a high-torque gimbal made for professionals. It can stabilize DSLRs, mirrorless cameras, and small cinema cameras that weigh up to 9 pounds. It is not like most camera gimbals, which have batteries built in. Instead, it comes with 4 18650 Li-ion batteries that can run for up to 16 hours.
The 18650 batteries are easy to find, cheap, and let filmmakers have enough extra power for a whole day of shooting.
This gimbal also has an innovative power supply system with four accessory ports that can power extra devices like a wireless follow focus, LED lights, or an external camera screen. Lastly, the Moza Air 2's optional iFOCUS module lets you change the focus and zoom for more creative freedom.
Key Features
Mirrorless cameras, DSLRs, and small cinema cameras can use it.
Weight limit: 9.26 pounds (4.2kgs)
16 hours of battery life
Product Dimension: 230 x 240 x 470mm
Weight: 3.53lbs (1.6kgs)
4. DJI RS 2 Gimbal Stabilizer Pro Combo
The DJI RS 2 has the best design, materials, and payload in its class. It is made from a unique monocoque carbon fiber that gives it the most strength and stiffness while keeping its size and weight to a minimum. It can easily stabilize a 10-pound payload, so filmmakers can use heavy mirrorless setups, full-sized DSLRs, and small to medium-sized cinema cameras to get smooth footage.
The settings of the RS 2 can be changed directly from its built-in, full-color OLED touchscreen. This means that you don't need an app on your phone to change the gimbal settings. The RS2's powerful Titan algorithm has a "SuperSmooth" mode that helps reduce micro-jitters when using longer telephoto lenses.
The RavenEye wireless image transmission module works with the Ronin app to allow ActiveTrack 3.0 subject tracking directly through the camera view, full control of the gimbal settings, and 1080P image transmission from 200m away.
Key Features
Mirrorless cameras, DSLRs, and small and medium-sized cinema cameras can use it.
10 pounds can be put on it (4.5kgs)
12 hours of battery life
Product Dimension: 410 x 260 x 195mm
Weight: 2.3lbs (1.0kgs)
5. Zhiyun Crane-2S Handheld 3-Axis Gimbal Stabilizer
The Zhiyun Crane 2S is made for filmmakers who need power, stability, and a wide range of options. It can balance big cameras like the Panasonic S1H, Canon EOS 1DX Mark III, and Blackmagic Design Pocket Cinema Camera 6K. It can hold up to 7 pounds.
It comes with Zhiyun's FlexMount system, which is designed to make it easier to set up and give you more safety and security. Axis locks keep your camera safe while you travel, and the vertical quick-release mount makes it easy to take vertical videos that are good for mobile devices. With its high-precision, low-latency built-in focus wheel, the Crane 2S can also be used to control the focus of a film.
Key Features
Mirrorless cameras, DSLRs, and small cinema cameras can use it.
Weight limit: 7 pounds (3.2kgs)
12 hours of battery life
Product Dimension: 453 x 230 x 68mm
Weight: 4.14lbs (1.87kgs)
6. Zhiyun Crane-3S 3-Axis EasySling Handheld Gimbal Stabilizer
The Zhiyun Crane 3S is the best camera gimbal for the biggest and heaviest cameras. It has a heavy-duty modular design and is made to fit even the most complicated cinematic setups.
It can easily balance heavy DSLRs and big cinema cameras like the Canon 1DX Mark III, Sony FX9, Canon C300, and RED Komodo. It can hold up to 14.3 pounds. Also, the extendable arm on the roll-axis can be taken off, giving you more options for balancing big camera setups.
The PowerPlus DC-IN port on the Crane 3S also lets you charge it directly at 25.2V. When filmmakers add the optional TransMount PowerPlus battery pack, they can use the 618650 batteries for continuous power and as a fast-charging power bank for other devices.
Key Features
Heavy DSLRs and big cinema cameras can use it.
Weight limit: 14.3 pounds (6.5kgs)
12 hours of battery life
Product Dimension: 346 x 344 x 98mm
Weight: 5.45lbs (2.47kgs)
7. Benro X-Series 3XD Pro 3-Axis Handheld Gimbal Stabilizer
Benro made the X-Series 3XD Pro with filmmakers in mind. It has some very unique features, like dual handles that can be folded, audio/video cables in the arms, and controls for the gimbal and camera settings that are built right into the handles.
The foldable dual handles are easy to use with two hands, making the gimbal easier to carry and spread the weight of the device more evenly across the body.
The Benro 3XD Pro is a great gimbal for balancing heavy camera setups with extra accessories because it has an even weight distribution, can hold up to 8.38 pounds, and has a 45-degree roll-motor offset. With the integrated in-arm cabling system, filmmakers can carry gear that is evenly weighted, use it easily, and keep the cables tidy.
Key features
Mirrorless cameras, DSLRs, and small cinema cameras can use it.
Weight limit: 8.38 pounds (3.8kgs)
12 hours of battery life
Product Dimension: 470 x 300 x 300mm
Weight: 5.07lbs (2.3kgs)
8. Moza AirCross 2 3-Axis Handheld Gimbal Stabilizer
The Moza AirCross 2 is a mirrorless camera gimbal that is sleek, powerful, and easy to carry. It comes in classic black or Alpine White, can carry up to 7 pounds and weighs only 2.31 pounds.
The AirCross 2's roll arm can mount cameras from either the left or right side. This lets filmmakers easily balance their cameras with whichever center of gravity works best for their setups.
The Moza Spark Power Supply System is also a part of the AirCross 2. It has 3 Multi-Can outputs that each offers 7.8V of power. This lets filmmakers use the AirCross 2's built-in 3000mah battery to power their cameras and other accessories.
When you pair the Moza AirCross 2 with the Moza App, you can use more intelligent shooting modes and have the gimbal automatically follow your phone.
Key Features
Mirrorless cameras are compatible.
Weight limit: 7 pounds (3.2kgs)
12 hours of battery life
Product Dimension: 240 x 170 x 390mm
Weight: 2.31lbs (1.05kgs)
9. FLYCAM HD-3000 Handheld Video Stabilizer
The FLYCAM HD-3000 has quick and accurate balancing, a stylish design, and a lot of options. With a 3-axis gimbal and a foam handgrip, it's easy to make videos that look like they were shot by a professional. When you use this DSLR camera gimbal, you can also easily pan, tilt, boom, and run the camera.
Microbalancing is built into the camera platform of HD-3000 gimbals, so the horizontal balance is instant and accurate. This keeps your DSLR level while you're shooting video. With a tool-less, telescoping center post, it can even help you balance camera rigs that weigh up to 8 lbs. This post can be anywhere between 15.7 and 23.6 inches long.
The HD-3000 also has a base plate with weight discs for constant dynamic balance. This DSLR gimbal can also be adjusted by making it longer or shorter to get the perfect balance. This gimbal stabilizers can hold both DSLRs and camcorders, which makes them a useful tool for making videos.
Key Features
DSLRs and camcorders can use it.
Weight limit: 8 lb (3.63 kg)
Size of the product: 40 to 60 cm
Weight: 2.65 lb (1.2 kg)
10. Benro RedDog R1: Best Handheld Stabilizer
The RedDog R1 mirrorless gimbal from Benro is a 3-axis stabilizer with a swivel handle that can be used for both upright and carry modes. When you want to take pictures from the waist down, you can quickly switch modes by pressing a button.
The R1 also has modes called Universal Follow, Locked-Down, and Horizontal Follow, which let you keep the focus while moving smoothly and steadily.
This best gimbal for the mirrorless camera also has Bluetooth built-in, a handle that folds down to make it easier to carry, an independent quick-release plate, and a design that makes it easy to balance in 60 seconds.
The RedDog R1's dual 3200mAh lithium batteries give it a battery life of 12 hours, so you can use it to record all day. It is best for Canon EOS, Panasonic GH4 and GH5, Nikon D, and Sony.
Key Features
Mirrorless Cameras are compatible.
It can hold up to 4 lb (1.8 kg)
12 hours of battery life
Product Dimension: 156 x 171 x 338 mm
Weight: 1.93 lb (879 g, excluding battery)
11. iKan EC1 Beholder Gimbal
The iKan EC1 Beholder Gimbal is a handheld stabilizer that is perfectly made and can be used by both amateur and professional filmmakers. It can carry between 2 and 4.5 pounds, which is enough for a range of small to medium mirrorless or DSLR cameras. It is small, easy to carry, and can be used with just one hand.
The EC1 has a 3-axis gimbal with brushless motors that can turn 360 degrees. This gives it an unlimited range of motion. It also has a sophisticated stabilization system that uses an adaptive PID algorithm to keep things steady and accurate.
It also has Auto Inversion, a Lock Mode in which the yaw, pitch, and roll axes work together to keep the camera still in one direction even when the handle is moved, and Multiple Follow Modes for pan and tilt movements.
For your convenience, it has an OLED display screen that tells you how long the battery will last and what mode it is in.
Key Features:
DSLR and Mirrorless Camera Compatible
4.5 pounds can be carried (2.04kgs)
20 hours of battery life
Product Dimension: 360 x 184 x 79mm
Weight: 2.6lbs (1.2kgs)
12. Feiyu AK4500 Standard Kit
The Feiyu AK4500 gimbal is a step up from the AK4000. It can hold DSLR and mirrorless cameras that weigh up to 10.1 lbs. It even has an angled motor arm that lets you see the whole camera screen while shooting. This 3-axis gimbal stabilizer lets you move the camera in a 360° pan, 230° tilt, and 360° roll, so you can take wide-angle footage.
Feiyu put a multifunction handwheel on the side of the AK4500 to help you use it. With the handwheel, you can move the camera (in some modes), change the focus, and zoom. It can also control the external focus motor on the gimbal. Feiyu even put a touchscreen LCD smart panel in the handle to help you set up your shots.
The AK4500 is also a versatile gimbal because it can be set up in different ways for shooting. It has a camera baseplate that can be used with both Manfrotto and Arca Swiss-style plates. Also, if you put an extension rod below the gimbal, you can use it with just one hand. You can even use the mini tripod to put the stabilizer on a flat surface.
The Feiyu ON app for iOS and Android devices and a Hyperlink remote comes with AK4500 gimbals.
Key Features
DSLR and Mirrorless Camera Compatible
The weight limit is 10.14 lb (4.6 kg)
12 hours of battery life
Product Dimension: 42.9 x 24 x 17.53 cm
Weight: 3.64 lb (1.65kg excluding battery)
13 Zhiyun WEEBILL-S Handheld Gimbal Stabilizer
The Zhiyun WEEBILL-S is a good addition to our list of the best camera stabilizers and gimbals. This gimbal can take smooth shots because it has a great, light body and a unique mode called "Sling."
But these are just the things that people notice first. This product has new motors and a better, more precise algorithm to ensure the camera is always in the right place. By stabilizing your camera and lens on this gimbal, you can take shots that look like they came from a movie at any time.
A new TransMount Image Transmission Module is also included with WEEBILL-S gimbals. This accessory will let you watch your shots and do live streams with 1080p30 HD video transmission and pro-level functions like LUT, Pseudocolor, and focus peaking. The module can also be controlled by a separate wireless remote.
This gimbal has ViaTouch 2.0, instant gimbal settings, and six shooting modes to help you show off your creativity. It even has a two-in-one quick-release system, a new axis-lock design, and a control wheel for both automatic and manual focus/zoom adjustments.
This top gimbal for DSLR and mirrorless cameras has three 1/4″ thread holes that can be used with a variety of accessories.
Key Features
DSLR and Mirrorless Camera Compatible
About 4.5 pounds can be carried.
12- to 14-hour battery life
Product Dimension: 30 x 19 x 14 cm
Weight: 2.04 lb (0.926 kg)
14. Glidecam XR-PRO: Best Budget Camera Gimbal
The Glidecam XR-PRO gives you a lot for your money because it is very light but can hold up to 10 pounds and helps you make videos that look like they came from a professional studio.
This glidecam is a handheld 3-axis camera stabilizer made for DSLRs and medium-sized video cameras. It makes the camera look like it's floating and gives you very stable video even when you're running on rough, uneven terrain or going up or down stairs.
It uses an adjustable, inertial-control base platform with optional counterweight discs to help balance the whole gimbal. It also has a dynamic camera balance platform and a center post that can be extended without tools.
The foam-padded hand grip on the Glidecam XR-PRO makes it easy to use.
Key Features
DSLR and medium-sized video cameras can use it.
10 pounds can be put on it (4.53 kgs)
Product Dimension: 231 x 99 x 500mm
Weight: 2.1lbs (0.95kg, without counterweight discs)
15. FLYCAM Redking Video Camera Stabilizer
Oh, the old glidecam! Before 3-axis gimbal stabilizers were a thing, Glidecams were the go-to inexpensive way to stabilize video.
Even though we have electronic gimbals now, glide cams are still useful. They use the basic laws of motion to stabilize footage with little more than a stick with some weights on it.
The result is footage that looks and feels more natural and floaty, which can be a good thing at times. You might be surprised by the results if you know how to use the camera well and have IBIS or lens stabilization, or even better, dual IS. You don't have to worry as much about breaking it, either.
But there's no question that you can't get the same level of stabilization with a best budget steadicam or a knockoff glidecam. They need a very skilled person to run them, and even then, the footage might not be good enough.
15. Fantaseal DSLR Camera Camcorder Phone Stabilizer
The name of the Fantaseal DSLR stabilizer tells you everything you need to know about it. It is a two-handed hydra stabilizer that can be used for professional videography both inside and outside. This lightweight gimbal for point and shoot camera skateboarding, snowboarding, and even boating moves from a low angle.
With a weight of only 15 ounces, you can attach a camera, a smartphone, or both at the same time. The fully ergonomic grip lets you take pictures while holding the device. No matter how long you want to shoot for, you don't have to worry about your hands getting tired.
Because it has a mini ball head hot shot, it can be used with other video-making tools. You can put things like microphones and LED flashlights in any place that works best for you.
The size of this stabilizer means that it can only hold a small amount of weight. So, if you have a professional camera that is very heavy, it's best to choose a stronger product.
But the Fantaseal DSLR Hydra Stabilizer is for you if you are just starting out with videography or if you are a hobbyist who wants to make better videos. If you want to do small video projects with your cell phone or camcorder, you don't need to look any further.
Key Features:
0.9 pounds
Supports a wide variety of smartphones, DSLR cameras, and camcorders
A rubberized finish and a strong ergonomic grip.
Versatile accessory attachment
16. Roxant Pro: Best Budget Gimbal For Mirrorless
Since the Roxant Pro Video Camera Stabilizer and the Neewer Adjustable Stabilizer are both about the same price, it makes sense to compare the two. And the Roxant Pro Video almost always comes out on top. First of all, the Roxant Pro weighs less than two pounds, which makes it much easier to use for long periods of time.
The simple foam handle on the Neewer is not as good as the comfort grip handle. The Roxant Pro has great balance, and when you buy it, you get a warranty that lasts for life. This gimbal stabilizer is the best-selling one on Amazon because it works well and costs a fair amount.
Even so, this gimbal has one big problem: it can't hold big cameras.
The Roxant Pro is great for an action camera, but it isn't meant for anything heavier than two pounds. If you have a mirrorless camera like the Sony a6500 or an entry-level DSLR with a prime lens, you should be fine.
Key Features:
Weighs 0.83 kg (1.83 lbs)
Maximum payload: 0.95 kg (2.1 lbs) (2.1 lbs)
Mechanical stabilizer
GoPros, smartphones, point-and-shoot, DSLRs, and video cameras can all use it.
17. FeiyuTech G6 Max Camera Gimbal Stabilizer
So far, I've only talked about mechanical stabilizers when talking about gimbals. But the FeiyuTech G6 Max is a big step forward. It has Bluetooth so that it can connect to your phone and uses advanced adaptation technology so that it can automatically adjust to different cameras. It is better than the G6 Plus.
It only weighs 1.5 pounds and has features that make it a gimbal that you should think about getting. The G6 is one of the most versatile gimbals on the market because it works with a wide range of pocket video and action cameras, mirrorless cameras with short lenses, and even smartphones. Even though the G6 is small, it can carry up to 1.2 kilograms (2.64 pounds.)
The gimbal can automatically turn and control the shutter, which makes time-lapse photography easier and more professional looking. The "Magic Focus Ring" lets you control the three-axis rotation, zoom, focus, and adjustment of parameters like IS0, WB, and exposure value.
The clever three-axis design lets it rotate both vertically and horizontally through 360 degrees. You can use Bluetooth to control the gimbal from your phone, or you can use the Magic Focus Ring that comes with it. The G6 Max's frame can also be changed in many ways.
The model has four different modes: Horizontal Follow, which locks the tilt; Tilt Follow, which lets you use tilt and panning at the same time; and All Follow, which is a combination of the other three. If the payload is 600 grams, one charge of the battery will last about 9 hours. It comes with a USB-C cord for charging.
The only problem with the gimbal is that some cameras will hit the edge of the gimbal when the Inception mode is on. So, it works best with APS-C cameras and those below.
Key Features:
Weighs 1.5 kg (3.3 lbs)
Maximum payload: 1.2 kg (2.64 lbs)
9 hours of battery life
Things To Think About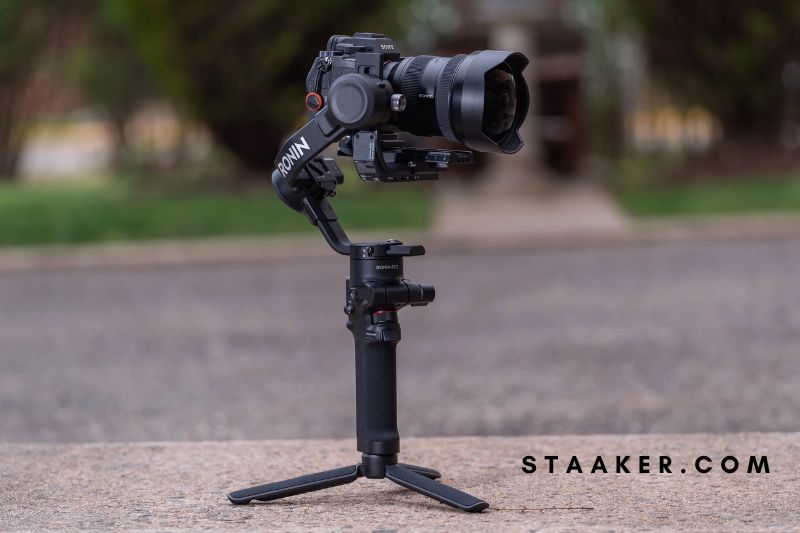 Not everyone uses the same cameras or equipment or has the same goal in mind. Still, there are a few things you should keep in mind when choosing a gimbal for any camera. Here are some things you should remember:
1. Weight
I probably don't have to say why this is important. The more weight the gimbal and camera have, the more weight you'll have to carry. Most camera stabilizers aren't too heavy, but some of them can weigh up to 13 or 14 pounds when the camera is attached.
2. Balance
Balance is also a very important part of a camera stabilizer, maybe even more so than weight. How well it balances your camera and how easy it is to balance are both ways to measure balance. A stabilizer that is well-balanced will be easier to use and make your job easier.
https://www.canva.com/design/DAFGjvI8VXg/Y7fSE-1wL4EsM2dMOY91kQ/edit?utm_content=DAFGjvI8VXg&utm_campaign=designshare&utm_medium=link2&utm_source=sharebutton
3. Batteries
Even though some cheap gimbals don't need batteries to power the brushless motors, most of them do. Most gimbal stabilizers use lithium-ion batteries instead of regular alkaline batteries.
4. Versatility
DSLR gimbal stabilizers are different from gimbals made for smartphones or action cameras in that they have to be able to work with cameras of different sizes and with different ways of shooting. The best gimbal stabilizers can be set up in different ways to fit different ways of shooting.
5. Price
Prices for gimbal stabilizers can vary a lot. Most models cost a few hundred dollars, but gimbals that cost $500 or more are not unusual. Most of the time, gimbals that cost more will have more advanced features and better warranties.
More Tips on Buying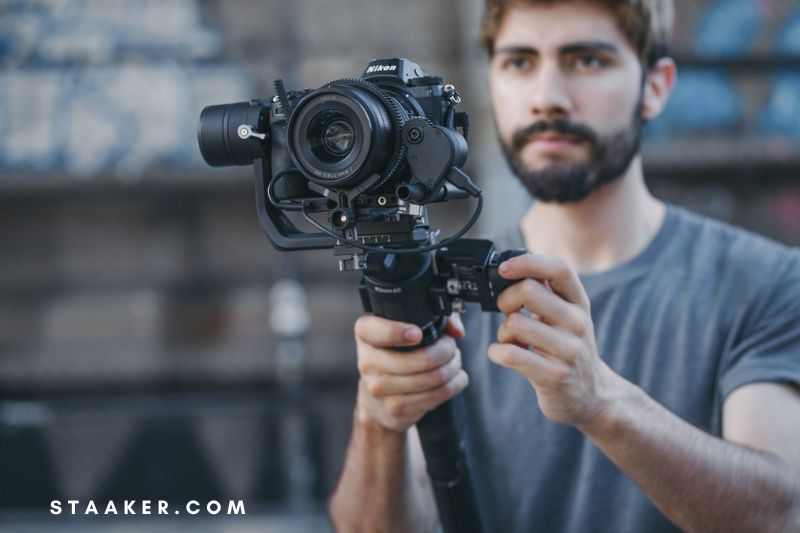 How are gimbals different from other ways to keep a video steady?
Gimbals are fairly new technology. They are only possible because of smart software that responds to sensors that detect motion. Only recently have they become cheaper than traditional stabilization gear, and there are now consumer-grade gimbals that are cheap enough for YouTubers, amateur filmmakers, and people who just like to make videos for fun.
Not only can non-professionals use them, but they are also easier to use, much lighter, and could provide better overall stability. Gimbals are the best way to get the smoothest video on a budget and with a fair amount of ease right now.
What are follow, locked, tracking, and pan-follow modes?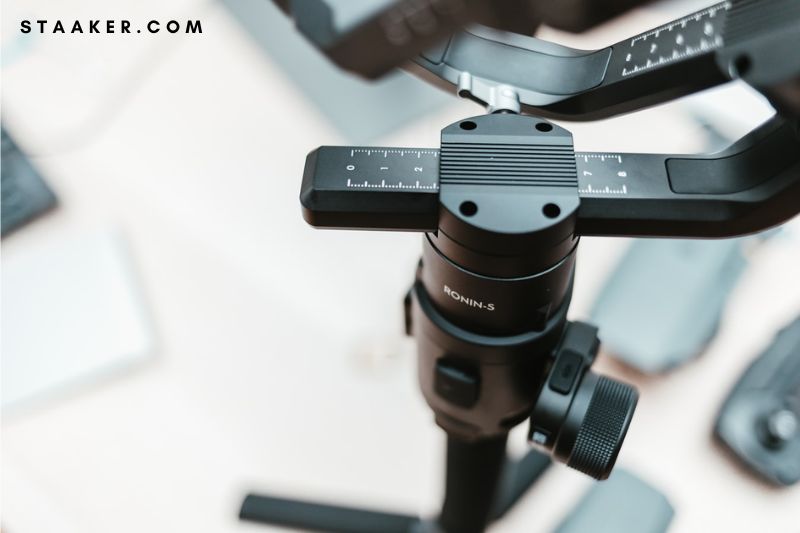 With its three brushless motors, a gimbal can make changes in three ways: pan, roll, and tilt.
Pan-following keeps the horizon straight by locking the roll and tilt but letting the pan axis follow any movements you make. Follow mode won't lock any of the axes, but it will get rid of jitter by making tiny changes that smooth out every movement. Lastly, the locked mode locks the camera's orientation, so the lens will always be pointed at the same thing.
Some gimbals have a feature called "tracking," which uses artificial intelligence to keep the camera pointed at a certain object.
I bought a gimbal, but it doesn't make the video perfectly smooth. Should I send it back?
Before you use a DSLR or mirrorless camera gimbal, it should be perfectly balanced. After that, you'll have to go into the settings and make a few adjustments. I've used a lot of gimbals before, and it usually takes me a few days of recording to get something I'm happy with. Last but not least, using a gimbal takes some skill, so don't think that your new cool device will do everything for you.
FAQs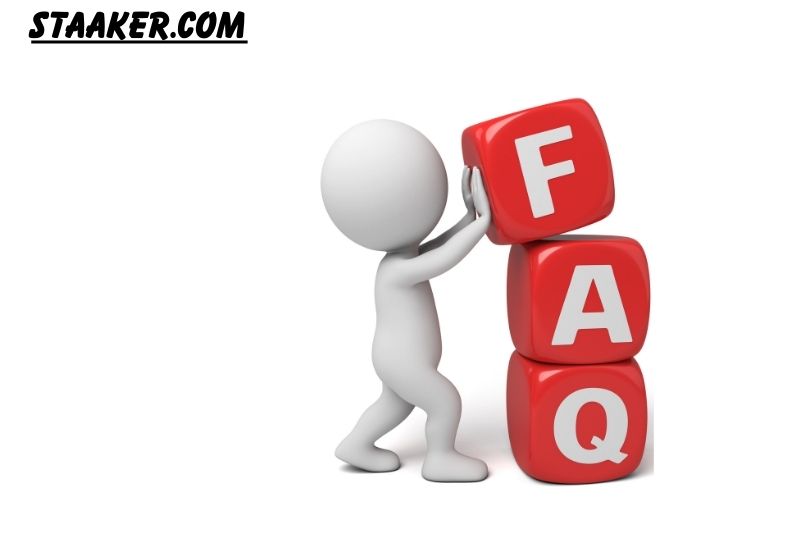 1, How do DSLR stabilizers function?
A camera stabilizer is a filmmaking tool that, as the name implies, helps to stabilize your camera. By balancing out any unwanted movement of the camera and in the shot, these rigs eliminate it.
2. What exactly is the distinction between a gimbal and a stabilizer?
Gimbal has more moving parts, requires a battery, charger, and so on. Stabilizer is easier to implement, but both must be 'balanced'.
3. Is it possible to use a gimbal as a tripod?
They can support far less weight than a tripod gimbal. Use the search term 'tripod gimbal' to narrow your results. Video gimbals are not intended for use with a tripod. Meanwhile, photography gimbals are only intended for use with tripods.
Conclusion
Here are a few factors to consider when purchasing a gimbal for your DSLR camera. The weight and size of your camera will play a significant role in determining which gimbal is best for you.
You'll also want to consider the shooting you'll be doing. If you plan on doing a lot of hand-held shooting, you'll want a gimbal that is easy to hold and has a smooth, fluid movement. Hope this article was of some help!