There are many different types of gimbals on the market, and it can be hard to choose the right one for your needs. If you're looking for a high-quality gimbal that provides smooth and stable footage, then you should consider the Zhiyun Smooth 4 vs Q, or Q2. All three of these gimbals are top-of-the-line and offer great features and performance.
So, which gimbal is suitable for you? It depends on what you need and how much you're willing to spend. But, all three of these options are great choices that will help you take your smartphone photography to the next level.
Zhiyun Smooth 4 Vs Q2 Vs Q
Zhiyun Q2 Vs Smooth 4: What Is Different?
Look and Design
With only three primary settings for the entire handle, including the joystick, photo/video button and the power button, Zhiyun Smooth Q2's most significant change should be the button.
Because of the simplistic design, you can only use your thumb to operate it. It's so simple to use that even grandma could do it.
It has a 1/4 screw connection at the bottom, which is the only way to connect external equipment to the stabilizer's external components.
One can use up to 17 hotkey combinations on the Zhiyun Smooth 4, with buttons for everything from video playback to photo taking. There are also dedicated buttons for zoom and focus switching, as well as navigational keys and flashlights throughout the device.
The PF/L mode switch button, the stabilizer switch button, and the remaining power are all located at the handle's base. PF mode is the follow mode, and L mode is the lock mode.
It's a function and features a comparison between the Smooth Q2 and Zhiyun Smooth 4.
Only the joystick, power button, and photo/video button remain on the Zhiyun Smooth Q2. Switching between modes has undergone a significant overhaul.
Zhiyun's mode-switching button and universal operation key are integrated, allowing the user to toggle between them with a single joystick press. Stabilizer mode can be changed by pressing one button once and returning to the previous mode by pressing two.
F (complete follow mode), L (full lock mode), POV (first-person view) and V (vehicle view) are the current modes (3D dream mode).
In addition, the Zhiyun Smooth 4 has its unique functionality thanks to the two buttons on the handle's back. Pressing these two keys will allow you to switch between Follow and PhoneGo modes.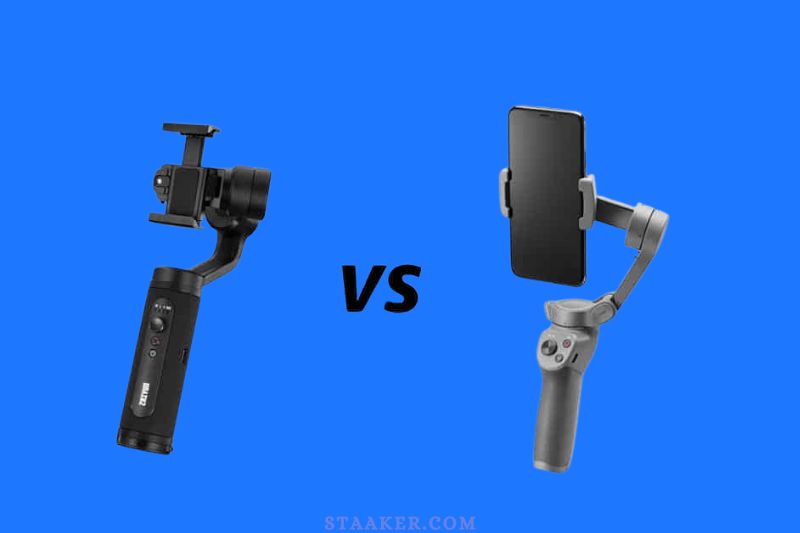 A rocker switch on the front of Zhiyun smooth 4 may be used to activate PhoneGo mode, which synchronizes the motors at maximum speed with even the tiniest of motions.
In this mode, the roll axis is locked, the pitch axis moves horizontally, and when the full follow button is double-clicked, the phone is automatically centered.
Battery Life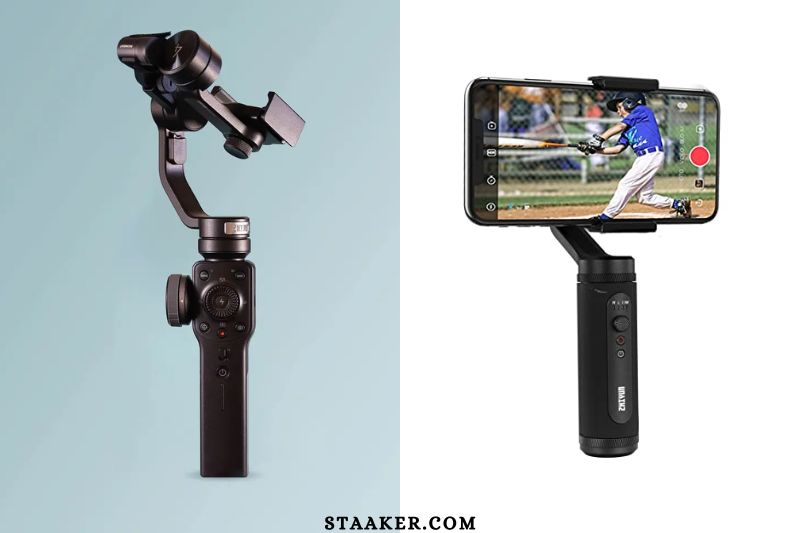 Improved battery life is another benefit of Zhiyun Smooth Q2. 17 hours of continuous photography are possible because of the 4,500 mAh battery. So you don't have to worry about running out of electricity while you're out for the day.
Zhiyun Smooth 4's battery life is adequate for most of our regular tasks, at 12 hours.
Video
Zhiyun Smooth 4 Vs Smooth Q
Similarities
A comparison of Zhiyun Smooth-Q and Zhiyun Smooth-4 3-Axis Handheld Gimbal Stabilizers reveals some interesting commonalities.
Axes
Using the three-axis feature of these gimbal handheld stabilizers, my phone could remain independent and rotate as needed during the filming process.
Duration of the battery's life
Using both of these stabilizers for a total of 12 hours is permitted. When it comes to shooting videos, this period was adequate and worked well for most of them.
Differences Between Zhiyun Smooth-Q and Zhiyun Smooth 4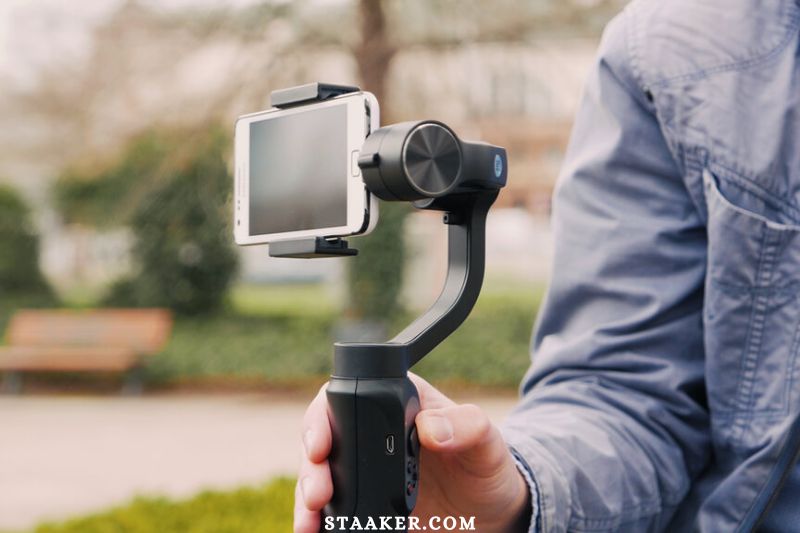 You'll be able to make an informed purchase of a Zhiyun Smooth mobile gimbal stabilizer once you understand the critical distinctions between the various models. Let's have a look at their distinctions.
Design and Size
The Zhiyun Smooth-Q weighs 0.98 pounds and is 12.6 x 4.72 x 4.72 inches. Rotational features can be seen on the gadget itself, which is black. It offers 360-degree pan rotation, 320-degree roll, and 320-degree tilting capabilities.
At 4.84 x 4.13 x 12.91 inches and 2.2 pounds, the Zhiyun Smooth 4 is a reasonably compact device. It's black and has a slew of spinning options built in. It has a maximum pan tilt of 300 degrees, a maximum roll of 240 degrees, and a maximum pitch tilt.
A clear winner is the Zhiyun Smooth-Q, with its superior rotating capabilities.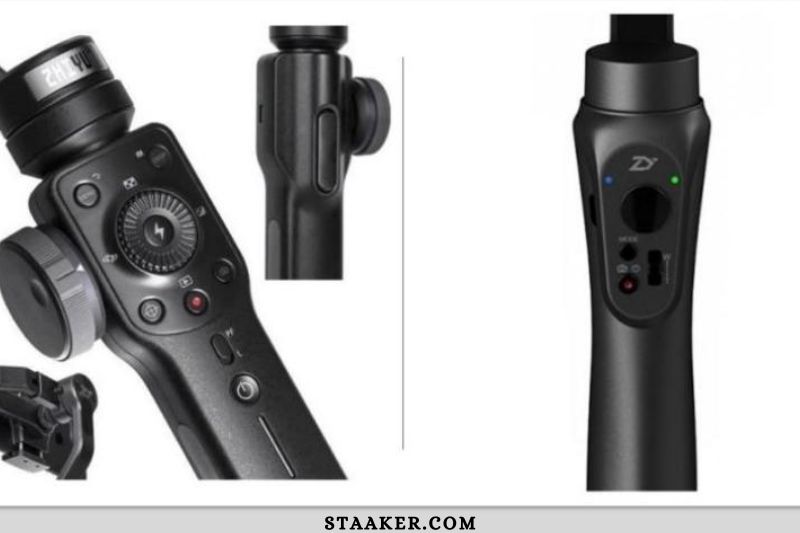 Ports and Battery
The Zhiyun Smooth-Q included a single USB connection, which proved helpful in putting in external equipment like lenses, microphones, and so forth, if necessary. For gimbal stabilizers, it has a 3400mAh battery, which is greater than the average.
The Zhiyun Smooth 4 contains a 2000 mAh battery and one USB C connection.
The Zhiyun Smooth-Q comes out on top because of its larger battery.
Features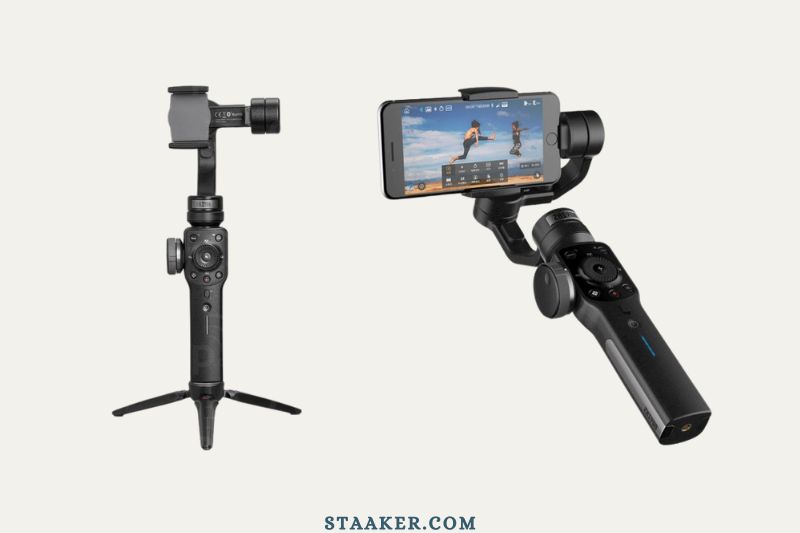 Using the Zhiyun Smooth-Q, I could access and utilize a wide range of capabilities. I could concentrate and capture films easily thanks to the camera's Bluetooth connectivity and fast zoom capability. Plus-sized phones can also use the stabilizer because it is large and robust.
This stabilizer has an electrical stabilizing mechanism with a maximum payload of 200g, thanks to the 5th Generation algorithm. I used the Object Tracking function feature to capture live video, which helped my device focus automatically. This function allows me to play with time-lapse, long exposures and slow motions.
It has a simple control panel design, and the buttons on the rear of the stabilizer make it easy to switch between settings. For example, the Vertigo shot, and the Roll angle timelapse buttons are two further options.
It has two charging options and can run for an extended period. An easy-to-use FN switch button allows the phone's focus and zoom functions to be activated automatically. You can choose motion lapse, hyperlapse and slow motion modes on this stabilizer. While shooting, it was possible to keep track of moving objects thanks to object tracking.
Cost-Effectiveness
The Zhiyun Smooth Q is a cheaper option with good features that offer more excellent value. A superb price-to-value ratio is offered by Zhiyun Smooth 4 if you're looking for a phone stabilizer with its capabilities.
Video
FAQs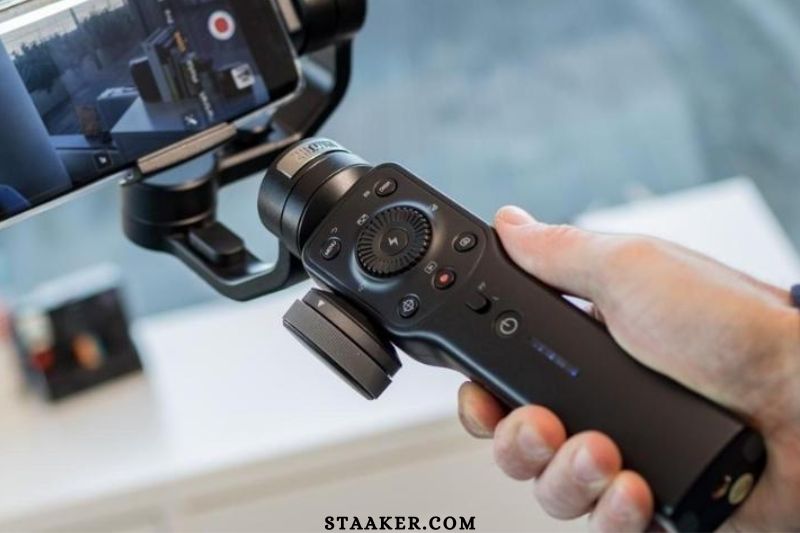 How do you charge Zhiyun Smooth q2?
You should use a 5V2A rated power adapter to charge the stabilizer by connecting it to the stabilizer handle connector using the USB Type-C connection. When charging is complete, the stabilizer's four indicator lights illuminate (in the power-off state).
Are there any apps I need to utilize for Zhiyun Smooth 4?
It's possible to handle the camera's essential functions without needing a specific app, resulting in silky smooth film in any app of your choice!
What can I do to smooth out the kinks in my Q?
Activate Bluetooth on your smartphone by going to Settings > Bluetooth. ZHIYUN's APP icon can be opened by tapping on it. Use the signal icon at the top of the APP screen to find nearby signals. Then select your stabilizer to connect.
Which is better: zhiyun smooth 4 vs dji Osmo mobile 4?
DJI OM four vs. Zhiyun smooth 4 are both great handheld stabilizers that will give you incredibly still shots. They are easy to use and give you great flexibility and mobility. Both models will give you the stability you need to capture great shots, even if you're using them outdoors.
Maybe you need to see:
Conclusion
There are a few different options when it comes to gimbal stabilizers, but the Zhiyun Smooth 4, Q2, and Q are all great choices. The Smooth 4 is a good option for those who want a stabilizer that is easy to use and has many features.
The Q2 is an excellent choice for those who want a more affordable option. The Q is a good choice for those who want an affordable and easy-to-use stabilizer.
Hope this article was helpful!