If you're looking for the best SD card for your GoPro, you've come to the right place. This article will give you a rundown of the best SD cards for GoPro cameras to choose the right one for your needs.
The best SD card for GoPro depends on several factors, including the GoPro model, desired recording quality, and budget. However, some general tips to keep in mind when shopping for an SD card for GoPro include choosing a card with a high read/write speed and capacity and one compatible with the GoPro model in question.
Top Rated Best SD Card For Gopro
Best SD Card For Gopro 10
SanDisk Extreme: Best Gopro Memory Card
The SanDisk Extreme is the memory card that I would use if I were forced to choose just one to recommend for use in a GoPro camera. They are readily accessible, have a very strong track record of durability, are affordable, and offer sufficient speed for any GoPro model (including the most recent models, the HERO10 Black and MAX).
You may also acquire them in a variety of capacities, ranging all the way up to 1 terabyte in capacity. To summarize, you shouldn't worry about losing money on these memory cards. They are also some of the most accessible in terms of locating them in stores.
This GoPro Hero 10 memory card is also the memory card that GoPro officially recommends, as well as the one that they include in the packages of their cameras that they sell directly from their own online store. Over the years, I've used a huge number of SanDisk memory cards, and over that time, I've discovered that these cards are quite dependable, simple to locate in stores, and often affordable.
Extreme cards are plenty fast enough for even the latest GoPros, including the HERO10 Black and MAX, while also working well with older GoPro models. Even though the Extreme lineup isn't the fastest in SanDisk's range—that distinction currently belongs to the Extreme Pro—Extreme cards are plenty fast enough for even the latest GoPros.
Samsung EVO Select / MicroSD Card for GoPro
There are multiple models of microSD cards that Samsung produces, and the majority of those kinds are compatible with GoPro cameras. However, they have a naming system that can be a little bit confusing and doesn't always make it clear what the differences are between the different models.
The EVO Select is not just one of their best cards but also offers exceptional value for the money.
Similar to SanDisk, Samsung reuses the series names for their products. This is the most recent update, which has a blue/teal color scheme. Additionally, the markings V30 and A2 can be found on them. It is a bit quicker than the previous version, which was green, but the previous version works just as well in GoPro cameras and has been one of my go-to cards for a few years now.
The most recent iteration of the EVO Select is offered in storage capacities of 64GB, 128GB, and 256GB. Alternately, the EVO Plus cards also perform very well in most situations.
This best memory card camera is a UHS-I model and has a video recording speed rating of V30.
Best SD Card for GoPro HERO9
SanDisk Extreme Plus
The Sandisk Extreme Plus memory card is the most efficient option available here. You can shoot a film in 5.3K or 4K UHD GoPro 9 black memory card, and it works excellent for capturing and quickly transferring the material. When you put this card in your camera, you will achieve very fast read rates of 170 MB/s and very fast write speeds of 90 MB/s.
It is possible to purchase the SanDisk Extreme Plus microSD card in a variety of storage capacity configurations, including 32GB, 64GB, 128GB, 256GB, and 512GB. All things considered, this premium card is fantastic in every respect!
Take into consideration, nevertheless, that its cost is far higher than that of every other best memory card for camera on this list. Therefore, if you are looking for something that is inexpensive, you can select an option that has speeds that are roughly comparable but cost less.
Delkin Select
Memory cards of exceptional quality have been produced by Delkin Devices for a considerable length of time. However, they have only lately streamlined and simplified their product lines in order to make it more obvious what the differences are between the different types of cards.
The Select line is not their fastest line; the Power V90 line is their fastest line. However, the Select series are rated for V30 and are an excellent combination of being fast enough for the most recent GoPro cameras and being cost-effective. The Select series is rated for V30.
This best micro sd card for GoPro features a UHS-I interface and has a V30 rating attached to it. It comes included with an SD adaptor and may be purchased in capacities ranging from 16 GB to 512 GB in size.
Kingston Canvas Go! Plus UHS-I microSD Card
Kingston Canvas Go! Plus UHS-I microSD Card is an incredibly quick microSD card that comes highly recommended from our end. Read speeds of up to 170 MB/s and write speeds of up to 90 MB/s are available on the Canvas to Go! Plus, the memory card was designed specifically for customers who are constantly on the move and who use GoPro action cameras, drones, and Android devices.
Because this card is compatible with the V30 speed class, the minimum writing speed that can be achieved when using it with your GoPro Hero 9 is guaranteed to be 30 MB/s.
Due to the incredible capabilities of this device, you won't need to worry about slow speeds or missing frames when shooting gorgeous 4K Ultra-HD videos or burst-mode photographs.
This best sd card for action camera is resistant to water, shock, vibration, x-rays, and temperature extremes, which is another advantage of purchasing it. It can have a storage capacity of 16 gigabytes, 32 gigabytes, 64 gigabytes, 128 gigabytes, 256 gigabytes, or 512 gigabytes.
SanDisk Extreme PRO UHS-I Card
Because it has one of the highest read speeds (up to 170 MB/s) and one of the highest write speeds (up to 90 MB/s), the SanDisk Extreme Pro is one of the quickest products on our list.
That is more than enough for recording video in 4K resolution, taking photos in burst mode, and using a variety of other beneficial functions of your Hero 9 camera. It is available in capacities of 16 GB, 32 GB, 64 GB, 128 GB, 256 GB, 512 GB, and 1 TB.
You won't be able to make the most of this SD card's speed if you're only going to use it for your GoPro Hero 9, so purchasing it wouldn't be a good investment in that case.
However, a lot of people prefer to use their cards on various devices, so this will give you outstanding performance in other cameras or drones. In addition, a lot of people like to use their cards on multiple devices.
Netac microSD Card
Another microSD card that performs admirably when used in conjunction with the GoPro Hero 9 is the Netac card. Although it is not quite as fast as some of the other best SD cards for cameras on this list, it still provides speeds that are adequate enough.
When the memory card is installed in your camera, you can achieve read speeds of up to 100 MB/s and write speeds of up to 30 MB/s. You'll be able to save some incredible 4K and Full HD video on this microSD card because it has a video speed class rating of 30 (V30).
The Netac microSD Card is waterproof, resistant to temperature extremes, X-ray proof, and anti-magnetic. It is also available in 32GB, 64GB, 128GB, 256GB, and 512GB capacities.
Best SD Card For GoPro Hero 8
Lexar Professional 1066x V30 UHS-I
Lexar also manufactures slower microSD cards, which are compatible with some older GoPro models. However, these cards are not the ideal option for use with current GoPro models that are capable of recording at 4K, 5K, or 5.3K resolutions. However, this 1066x version is significantly faster than adequate.
A UHS-I card, which corresponds to the interface found in GoPro cameras, is presented here (some other Lexar models have a UHS-II interface, which will work but is more than the camera can make use of).
PNY Elite-X
PNY may not be as well-known as some of the other makers of memory cards, but based on my own experience, the cards they produce are of very high quality. They come in a few different ranges, but the Elite-X is the best SD card for vlogging that finds the best mix between being quick enough and having a reasonable price.
These are UHS-I cards that have a V30 rating attached to them. The 32GB card is a little bit slower than the cards with bigger capacity; nevertheless, the majority of users will probably prefer sizes that are more on the 128GB-256GB end of the range anyhow.
Lexar 1000x UHS-II micro SD Card
This incredible microSD card from Lexar has a read speed of up to 150 MB/s, which is equivalent to up to 90 MB/s of write speed, making it one of the most astonishing products available today. As a result, the GoPro Hero 8 camera can shoot 4K video and take burst photographs with ease while using this accessory.
It is possible to purchase the Lexar 1000x UHS-II micro SD Card in capacities of 32GB, 64GB, 128GB, and 256GB.
Lexar Professional 633x UHS-I microSD Card
The Lexar Professional 633x has incredible read speeds of up to 95 MB/s and is the option on this list that comes in at the lowest price point. Its write speed is also rather impressive, clocking in at approximately 90 MB/s.
The memory card is available in a number of different storage capacities, including 32GB, 64GB, 128GB, 256GB, 512GB, and 1TB. When using your GoPro Hero 8 action camera, this is once again an best sd cards for video and recording footage in Full HD 1080p and 4K resolution.
What to Look For Best SD Cards for GoPro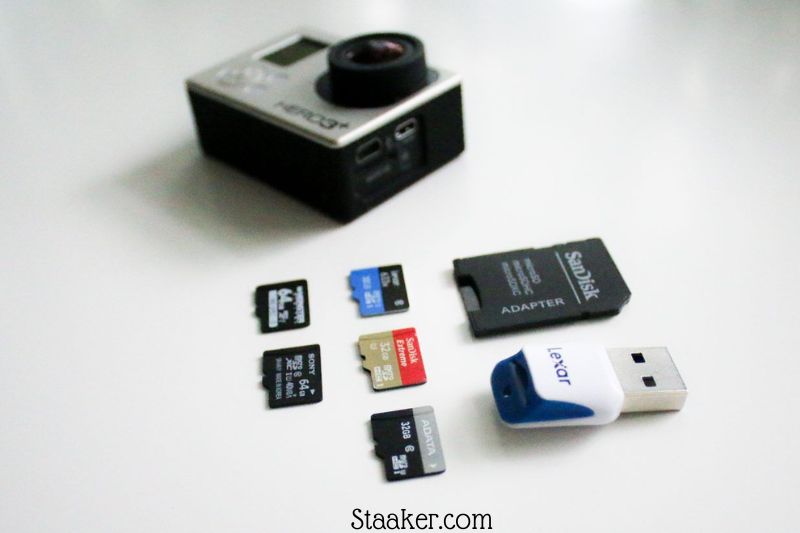 A variety of confusing codes and acronyms are typically included on memory cards when they are purchased. In a number of other locations throughout this website, I explain in further depth what each one of them means. When it comes to selecting an SD card for a GoPro camera, however, below is a condensed version of the criteria you should prioritize among the most reliable options:
microSDXC. You are able to make use of a card that is microSDXC; nonetheless, these cards are becoming difficult to locate in stores simply due to the fact that the cost of memory cards with significantly greater capacities has decreased significantly. The difference that will be noticeable to users, as opposed to developers, is that all microSDXC cards will have a storage capacity of 64 gigabytes or more. Because capturing video at a good resolution requires a substantial quantity of data, it makes more sense to use the significantly larger cards that are now widely accessible.
U3, V30, V60, or V90. These are the ratings that are applicable just to the process of recording video footage. Cards rated for any of those speeds will suffice for use in GoPros because of their high transfer rates.
UHS-I. It is typically written as "I" by itself. UHS-I is the name of a more recent interface that is noticeably quicker. To this day, only UHS-I cards can be used in GoPro cameras. The UHS-II specification is designed to be entirely backward compatible, which means that UHS-II cards will function properly; however, you will not reap any further benefits from the UHS-II specification. Separately, I have additional information regarding the use of UHS-II microSD cards in GoPro cameras.
One important criterion that is not relevant to this endeavor and that you are free to disregard is the A1 or A2 rating (if it has one). This is referring to a classification of speed rating, which has nothing to do with the process of recording video. You can get a more in-depth explanation right here if that's what you're looking for.
Things That You Should Know Regarding the Most Appropriate SD Cards for GoPro Cameras
Why not just get the most powerful microSD card you can find that is compatible with GoPro cameras?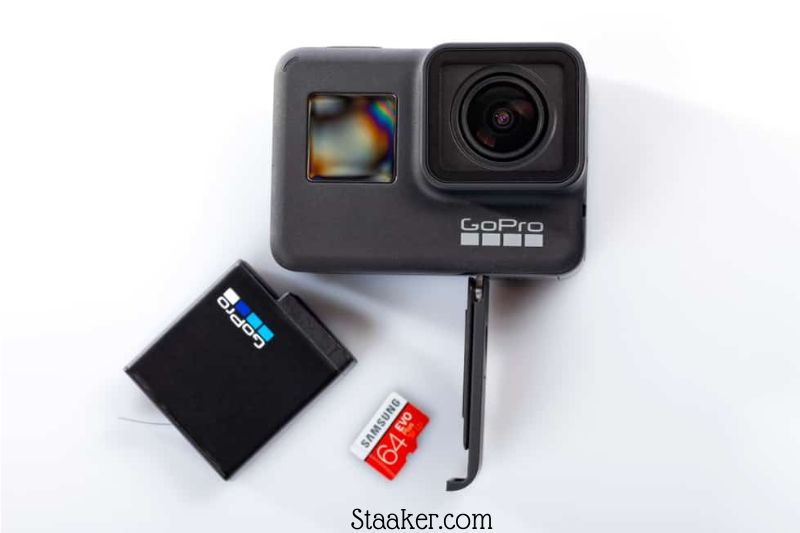 You are able to achieve it, and the results will be satisfactory. If you use the quickest memory card that money can buy, however, you won't see any advantage over utilizing a card that is already fast enough for your needs.
It is true that GoPros, particularly the newest ones, require a microSD card with a high transfer speed. But only to a certain extent. Once the speed of a memory card is sufficient to handle the highest video bitrate supported by a particular GoPro model, upgrading to a card with an even higher speed will no longer provide any additional performance benefits.
My vast collection of GoPro cameras has given me the opportunity to test a good number of different microSD cards, an endeavor in which I put in a lot of time and effort as well as spend a good deal of money. The plain and simple truth is that what you need is a memory card that has a speed that is sufficient for your needs. For this reason, I put the emphasis on a combination of being sufficiently quick, reliable, cost-effective, and readily available in retail outlets.
Will this memory card be compatible with any GoPro camera?
To a large extent, this is correct. If you are utilizing some of the older generations of GoPros, there is an essential exception to this rule. For example, the HERO (2014) is incompatible with any card format other than microSDHC (i.e., up to 32GB). However, any of the later versions are able to accept microSDXC cards without any problems (i.e., 64GB and above).
Is there a card here that stands out from the rest as being exceptional?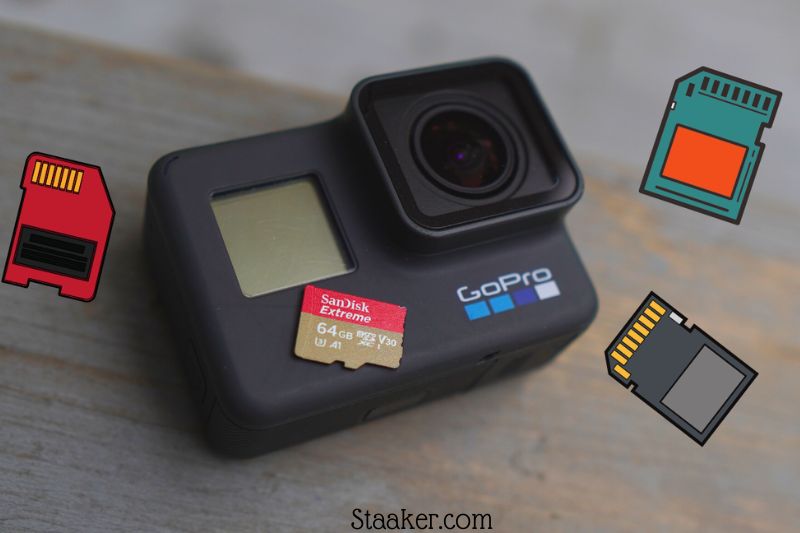 Although I stated earlier that if I had to choose just one as the best SD card for GoPro cameras, I would probably go with the SanDisk Extreme, the fact of the matter is that each and every one of the cards that I have listed here is of high quality and performs admirably when used in GoPro cameras.
And not only do I own each and every one of them, but I also utilize each and every one of them in my various GoPro cameras. After all, the primary motivation for compiling this list in the first place was to give you some suggestions regarding the types of memory cards that you should feel comfortable utilizing in your GoPro camera.
Therefore, I would suggest selecting the option that provides the ideal combination of a price that is suitable for your budget, a brand that you already enjoy, and the availability that corresponds with your requirements. If you've already tried one brand and it didn't work out for you, try another one of their products instead.
Which type and capacity of microSD cards work best with GoPro cameras?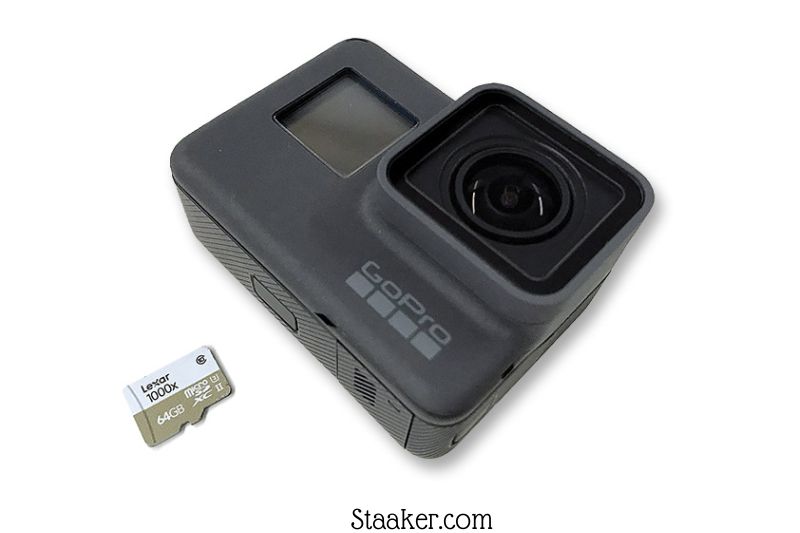 When deciding on a storage capacity, the most important factor to consider is easing. Because you won't run out of space as quickly with a larger card, you'll be able to keep shooting for a longer period of time before having to either download the images from the card or switch to a different one.
(There is also the risk of putting all of one's eggs in one basket, which is another argument against using several smaller cards rather than one large card.)
Because both pricing and availability are constantly shifting, finding the optimal balance between the three factors of convenience, availability, and the cost is an ever-evolving endeavor.
For the time being, I'd say it's probably anywhere between 256 and 512 gigabytes in size. If you shoot a lot of high-bitrate 4K, 5K, or 5.3K footage, you should probably consider upgrading to a storage capacity that falls somewhere in the higher range of 256GB to 512GB.
A few of our readers have inquired as to whether or not GoPro cameras are compatible with microSD cards of 1 terabyte capacity. Personally, I've tested that out on a few of the more recent models, and it worked without a hitch every time. However, you do need to check if the card, in all other respects, satisfies the speed requirements of the camera.
How exactly does one go about formatting a memory card while using a GoPro?
The steps required to format a memory card in a GoPro camera can be slightly different depending on the model. I've compiled a comprehensive guide on it that you can find here.
Will upgrading to a better microSD card increase the quality of my photos or videos?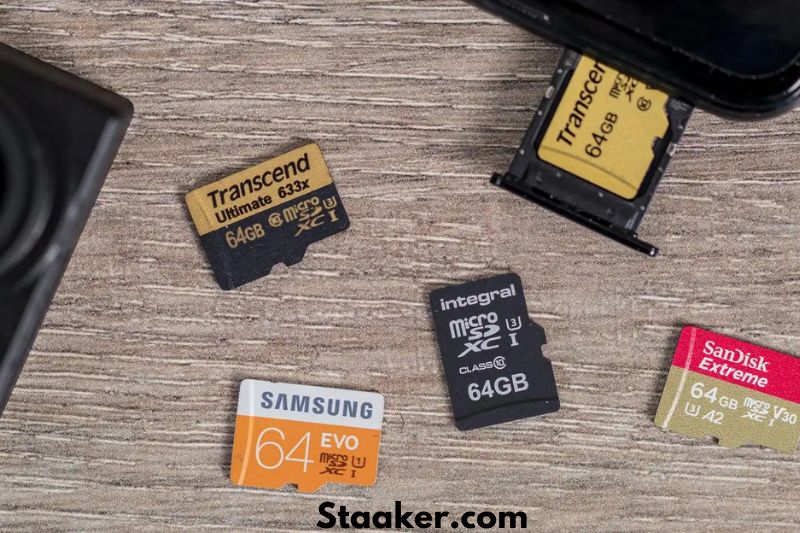 No, purchasing a memory card that is both faster and better will not help you snap better images or video recordings, nor will it increase the image quality.
What this will do is enable you to make full use of all of the functions that are available on the camera. Therefore, I guess you could say that, in a sense, you could argue that having a faster SD card will allow you to shoot video at 4K, 5K, or 5.3K as well as at the fast framerates and top video bitrates and that this can improve image quality over lower-resolution video.
This is something that I'm not entirely sure how to explain. However, that is quite a leap of logic.
However, in most cases, the answer is negative; a quicker SD card will not result in an improved photo or video quality.
FAQs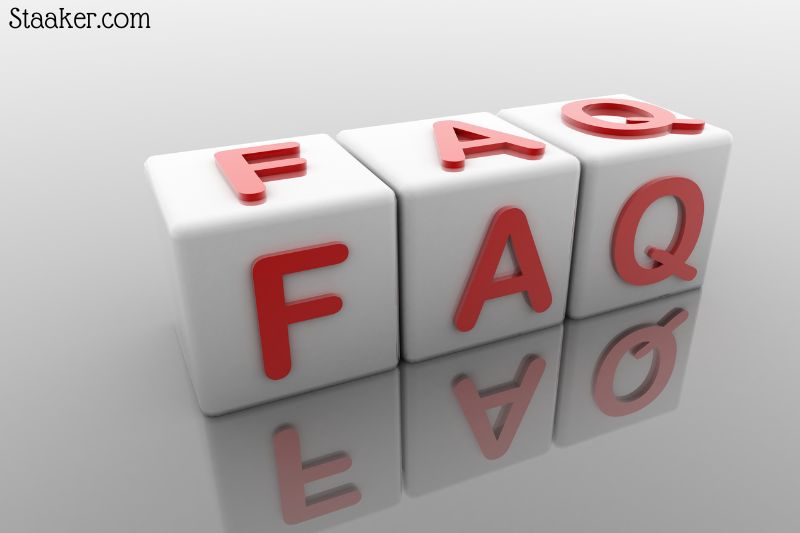 Can you use any SD card with the GoPro?
The GoPro HEROs support both the microSDHC and microSDXC memory card formats, so you can use either. In practice, a microSDHC card has a storage capacity of 32GB or less, and a microSDXC card has a capacity of 64GB or beyond.
Is 128GB sufficient for GoPro?
Yes, you can use 128GB, 256GB, 400GB, 512GB, and even 1TB microSD cards in the latest GoPro cameras.
How long will 128GB of GoPro storage last?
around 4 hours and 12 minutes
A: Shooting in 5K with a 128GB SD card should give you roughly 4 hours and 12 minutes of recording time. You can multiply that time by the size of the card you're using for the other cards.
Conclusion
Many factors go into choosing the best SD cards for GoPros, but the most important thing to remember is the recording quality you want to achieve. Make sure your card can handle the setting you're planning to use, and you'll be sure to get great footage every time.
There are many different brands and models of GoPro SD cards on the market, so it is essential to do some research before purchasing one.