GoPros are some of the most popular action cameras on the market, and for a good reason. They're durable, versatile, and easy to use, making them a great option for anyone looking to capture their adventures. Whether you're a seasoned adventurer or just starting out, there's a GoPro camera that's perfect for you.
But with so many different GoPro cameras on the market, it can be tough to decide which one is right for you. That's why we've put together this list of the best GoPro camera you can buy.
What GoPro Offers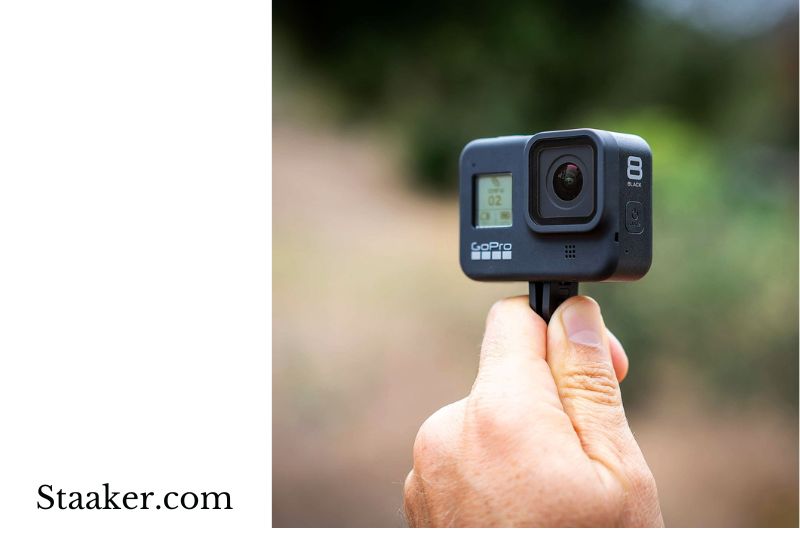 Over the past few years, GoPro's product line has undergone a sort of simplification, and thorough revamp. However, in comparison to previous years, the company only sells versions of its flagship Hero series and its 360-degree Max camera.
For this purpose, it rearranged its product line quite in 2018 and even more so in 2019 with the introduction of Hero 8 and Max. Further improvements were made in 2020 and 2021. However, third-party merchants still carry earlier models.
Additionally, GoPro offers many attachments, including small handheld tripods, floating cases, and handlebars. There's also a fantastic, user-friendly smartphone app for making changes. It's hard to imagine a more stable ecosystem.
Top Rated Best GoPro Cameras
GoPro Hero10 Black-
Gopro Camera For Youtube
The most advanced GoPro camera is available. HD video recording at 5.3K resolution with incredible video stabilization
Pros
Improved user experience
Frame rates have been boosted.
Lenses with a hydrophobic coating
Cons
Hero9 Black's incremental upgrade
more significant than the Hero8 and Hero7 Black
Batteries from earlier models are not compatible.
While the GoPro Hero 10 may be overkill for those who only require a helmet camera for safety considerations, it's the best camera for producing seamless, high-quality footage. It may appear like the GoPro Hero 9, but it's a significant improvement.
It has a new G2 processor that makes the UI extremely snappy, doubles the frame rates, and powers the first GoPro with image stabilization.
Using GoPro's latest HyperSmooth 4.0 video stabilization, the camera can record 5.3K 60p at 60 frames per second. Also, it offers the best GoPro camera for low light yet, with 23-megapixel images. Apart from attaching it to your helmet, you can also connect it to your chest, your head, or even one of the best selfie sticks available separately.
GoPro Hero9 Black
With its 14.7MP stills and 5K video, we think the Hero 9 Black is a terrific value.
Pros
Exceptional image stabilization technology
Awesome 5k video quality
Integrated accessory mounting points
Cons
More significant than the Hero8 and 7-inch than the Hero5.
Batteries from earlier models aren't compatible.
LCD screens have been added to the GoPro Hero 8 and the GoPro Hero 9 most noticeably. When connected to your helmet, chest or handlebars, you won't find it all that handy; however, when used for vlogging or taking selfies, the camera is an excellent addition. Even if its 20-megapixel sensor might be excessive, it's still a fantastic feature! """ There are 14.7-megapixel stills that are perfect for posting on social media.
For example, the Hero 8 Black has a 2.27-inch rear screen, and the Hero 8 Plus has a 2.27-inch rear screen.
Because of its changeable lens cover, the GoPro Hero 9 Black can be fitted with a Max Lens Mod accessory, which adds a few GoPro Max-style features, such as 360-degree horizon lock and ultra-wide 155-degree Max SuperView mode. It's a beautiful piece of equipment that will allow you to capture high-definition memories.
GoPro Max
However, the GoPro Max is a terrific piece of equipment and a lot of fun.
Pros
Steady as a rock 360-degree video
The video quality can be altered.
Cons
There is no 4K video capture.
Pricey, but worth it in the long run
Although the Hero Max is an excellent piece of equipment, it has been overshadowed by the Insta360. Fusion was the first of GoPro's 360-degree cameras, but Max has several significant upgrades, including the ability to shoot 5.6K footage in all directions. HyperSmooth image stabilization and ProTune video editing tools are included, along are four digital focal lengths.
However, since it has so many other advantages, we can overlook the fact that it lacks the Hero 8's raw resolution. The GoPro Hero Max has the potential to revolutionize the way people record and upload films to YouTube if more people are aware of it!
GoPro Black Hero 8
Even though it was introduced three years ago, the Hero 8 can still shoot 4K, and it best gopro camera for the money, which is a resounding yes from us!
Pros
The stabilizing system is excellent.
Superior quality 4K video
A wide variety of frame rates is available.
Inserts for accessories
Cons
Smaller than some of its competitors' screens.
No front-facing screen
Our favorite action camera gopro hero is still the 2019 GoPro model, even if a newer model has overtaken it. Despite its lack of 5K resolution and outdated stabilization, the Hero 9 Black includes a built-in mount.
If you're a vlogger, the Hero8 Black's Display Mod and Light Mod LED lights are ideal for illuminating your videos, while Media Mod enhances the production value of your movies, as is the case with the Hero9 Black.
However, if you are searching for an excellent value action camera and do not need 5K or a front-facing screen, you should consider the Hero8 Black.
GoPro Hero10 Black Bones
The Hero 10 RPV is a trimmed-down version intended for use with FPV drones.
Pros
Only 54 grams.
To be used in FPV
Out of the box, ready to go
Cons
There will be no screens
Do-it-yourself soldering is necessary.
FPV action cameras like the GoPro Hero 10 Black Bones debuted recently are becoming increasingly common. This FPV-focused drone weighs just 54 grams, yet it records in magnificent 5.3K widescreen at either 24, 50, or 60 fps and has incredible slow-motion capabilities up to 240 frames per second at Full DH 1080p quality.
To reduce the weight of this GoPro model, you will have to remove the memory and upload your FPV cinematic film to your computer the old-fashioned method, without any front or rear screens. You'll need to solder for the camera to work and switch on when installed on the drone. However, GoPro assumes you have the knowledge base to carry this out due to its intended market.
GoPro Hero7 Black
The first GoPro to feature HyperSmooth stabilization is still a great option to this day.
Pros
Awesome video in 4K resolution
Impressed by the HyperSmooth function
Cons
There is room for improvement in the voice instructions.
Rarity of a non-responsive display
The GoPro Hero 7 was indeed released in 2018. However, that doesn't diminish its quality. To save money on a GoPro, you may want to look into an older model first. GoPro's HyperSmooth stabilization initially appeared with the Hero 7 camera, allowing for consistent, smooth video capture while in motion.
The GoPro 7 and HyperSmooth have made it much easier to capture useable footage. For a brief, shareable video, you can use TimeWarp to generate time lapses while moving and boost speed by up to 30d. Despite the fact that it's been four years since it was released, it still offers a lot of useful features and a much more reasonable price.
GoPro Hero 7 Silver
GoPro's mid-range marvel still offers good value
Pros
Easy to operate
Streaming 4K content
Cons
Limited control over image capture
In photos, you can clearly notice artifacts.
As a result of the discontinuation in 2021, this mid-range GoPro camera from 2018 currently represents excellent value.
Despite the fact that it doesn't have as many cutting-edge features as the Hero 7 Black (such as HyperSmooth stabilization and TimeWarp timelapses), it still provides fantastic value if you're seeking a tiny, durable action camera that takes 4K footage.
4K video recording and waterproofing to a depth of 10 meters, a 2-inch touchscreen on the back and Voice Control that lets you control practically all of the camera's key features without raising a finger are still included, even though HyperSmooth is missing. If you don't mind the battery being non-removable, it's a good pick for first-time users.
GoPro Hero 7 White- Best Gopro For Water Activities
One of the most cost-effective action cameras on the market despite being officially retired.
Pros
Extremely user-friendly.
As of now, this is a great deal.
Cons
There is no 4K video available at this time.
The battery is not detachable.
After only a year on the market, GoPro's entry-level Hero 7 White is still available at even lower costs than when it was first introduced. The Hero 7 White was never meant to be a flagship; rather, it was designed to get the most out of your action camera on a budget.
There's no 4K, a replaceable battery, a fixed field of view, or any of the other more advanced capabilities of the other Hero 7 cameras (think TimeWarp, GPS or live-streaming). Despite this, it does offer high-quality stabilized 1080p footage, a waterproof design, and an intuitive user interface that's ideal for novice photographers.
If you're looking for a high-quality, point-and-shoot and the best gopro for water activities at a reasonable price, look no further. It is a best GoPro on the market.
What To Look For When Buying A Best GoPro Camera For Beginners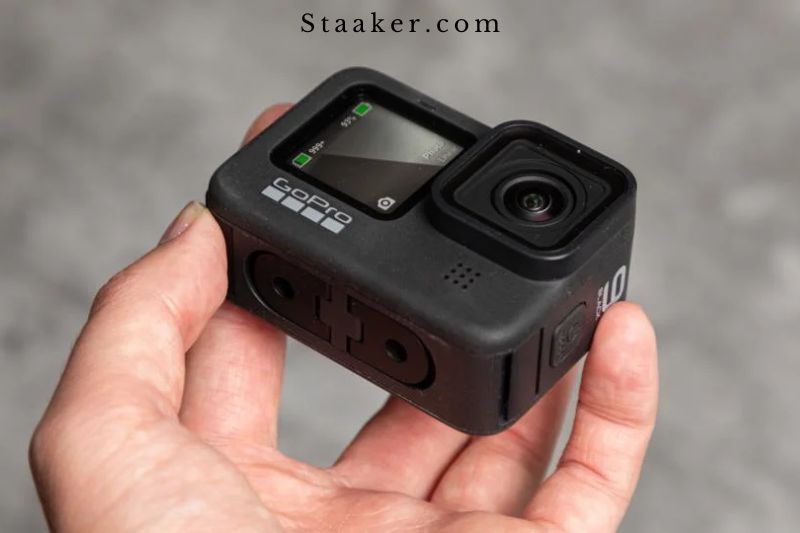 Design
A few notable variations exist between the Hero10 / Hero9 Black and prior versions, despite the fact that all of the greatest GoPro cameras (apart from the Max) share a common design language.
The mounting "fingers," which are used to attach the camera to GoPro accessories, have been integrated into the bottom of the Hero8 Black camera. If you want to link the camera to a selfie stick or other device, you don't need to attach a case.
Even so, unlike previous GoPro models, the Hero8's lens cover can't be removed; other versions let you attach alternative lens covers, such as filters. In contrast, Hero9 addresses this issue, but Hero10 retains the arrangement.
Both a rear LCD for framing your shot and a front LCD for displaying information like remaining recording time and battery life are standard on all GoPro models now. The front-facing color screens on the Hero9 and Hero10, on the other hand, can be utilized to frame yourself in a shot.
Video And Image Resolution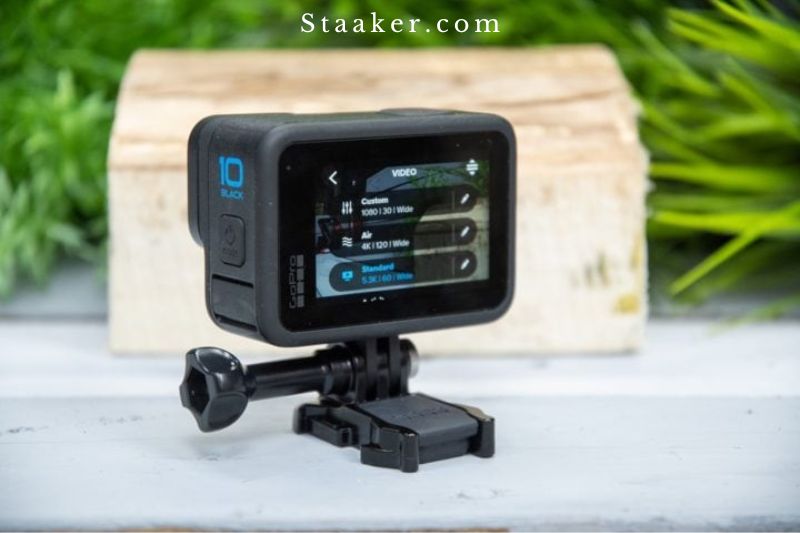 For the first time ever, the GoPro Hero9 Black was able to record video at 5K resolution, but only at 30 frames per second. The Hero10 raises that to 60 frames per second. In addition to 1080p/240 fps slo-mo footage, the GoPro Hero8 Black and Hero7 Black cameras can capture 4K video at a frame rate of 60 frames per second.
When it comes to stills, the Hero10 has 23MP; the Hero9 is able to snap 20MP images, while the Hero8 Black and the Hero7 Black are both limited to 12MP.
There is nothing like the GoPro Max, which records video at 5.6K resolution, but only 1080p rectilinear at 60fps.
Stabilization Of A Photograph
Electronic image stabilization has been a hallmark of the greatest GoPro cameras for a long time, making it easier to capture shaky action camera footage. GoPro's technology is called HyperSmooth, but it's actually quite effective. Newer (and more expensive) GoPro models have improved HyperSmooth features.
Even though it's a 360-degree camera, the GoPro Max is the greatest option for shaky video since it captures everything around you, making it the most stable camera for the shaky video.
What Are The Best GoPro Accessories?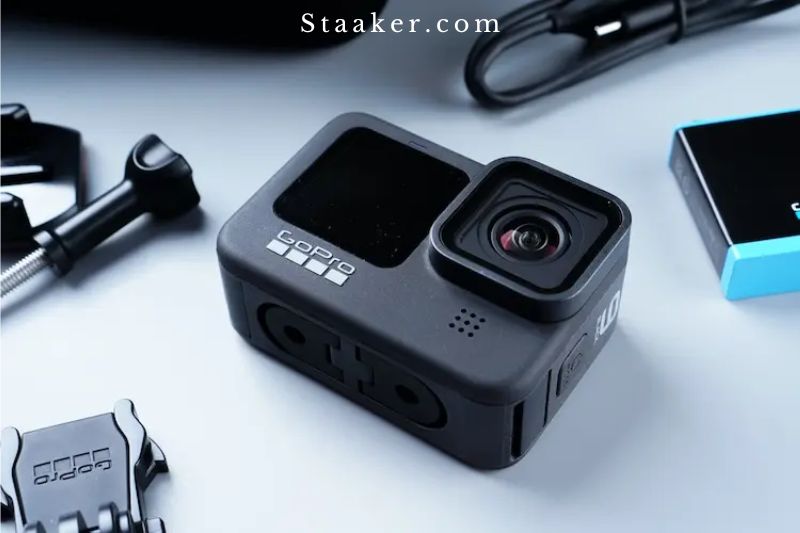 You can check out our separate guide to the best GoPro accessories here, but if you're still debating which camera to buy and simply want an idea of how much extra you may need to budget for add-ons, here is a quick overview:
GoPro Volta: GoPro has just introduced this handle, remote, battery, and tripod, and we'll be testing it out soon. According to the business, the remote functionality works whether it's tethered to a camera or over Bluetooth. It appears to be an excellent accessory for a GoPro.
Mounts: Whether it's a helmet, a bike, or a snowboard, you'll almost probably want to mount your GoPro.
Audio upgrades: A external microphone or the GoPro's inbuilt Media Mod(opens in a new tab) can significantly improve the sound quality of your footage.
Batteries: When it comes to batteries of Gopro, the more, the merrier, you don't want to be stranded halfway up a mountain with a dying GoPro. You may pick up a portable charging case and an extra battery.
Carrying case: The more gear you have, the more useful this will be as a carrying case.
Waterproof cases and floating gadgets, screen shields, additional lighting, supplementary screens and more are all available for GoPro cameras. Our complete list of GoPro accessories is here.
Read more: Best GoPro Gimbal 2022: GoPro Hero 8, 9 & 10
Can You Use A GoPro As A Webcam?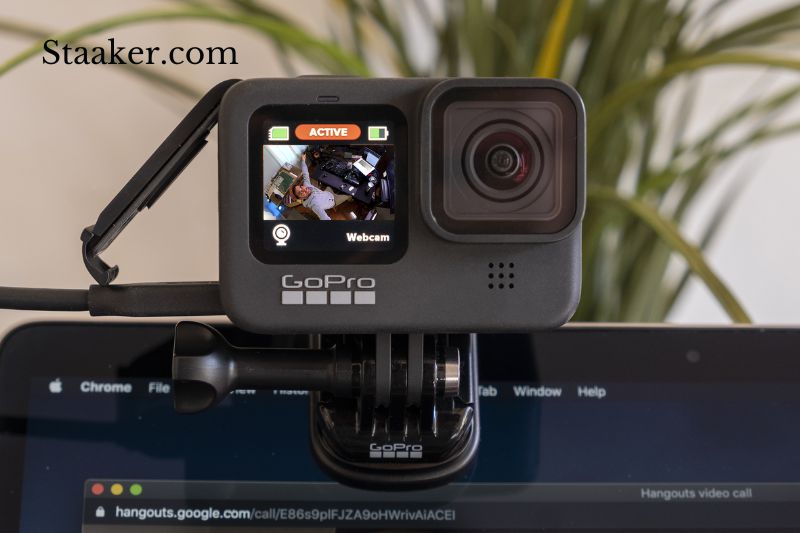 Yes, in a nutshell. GoPros are capable of more than just being fantastic action cameras, however. To begin with, GoPro has published software that enables the usage of the GoPro Hero9 and Hero8 Black as web cameras. Detailed instructions for using your GoPro as a webcam may be found here.
Additionally, GoPro has released live streaming for its newer models of cameras, the Hero10, the Hero9, the Hero8 Black and the GoPro Max. Unlimited cloud storage of GoPro footage, no-questions-asked camera replacement, and up to 50% off GoPro accessories are also included in the subscription plan.
See this guide to know more information: How To Use Gopro As Webcam
FAQs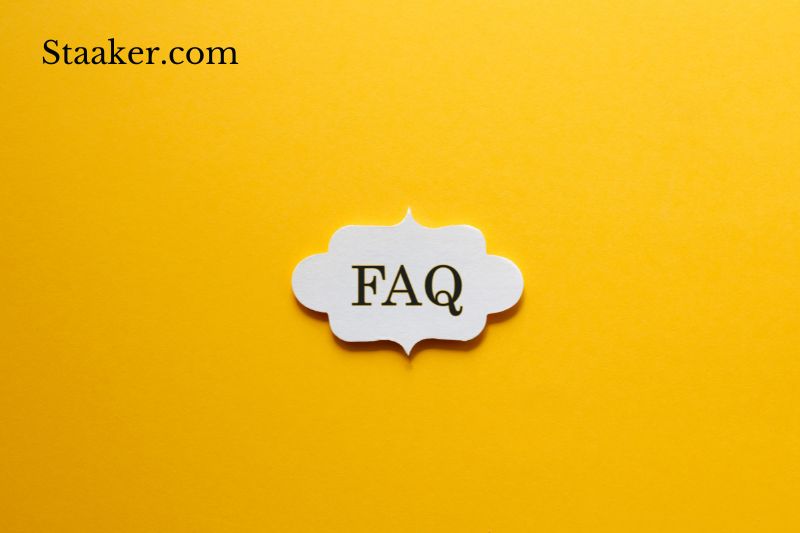 Is a GoPro a better camera than a camera?
GoPro's original purpose was to record video. They can shoot still images, but they aren't up to the standard of a DSLR in terms of quality. They're on par with photos taken with a high-end phone camera in terms of quality.
Is the GoPro camera as good as a DSLR camera?
Gimbals or a high-end camera with inbuilt stabilization are the only two options for getting the job done perfectly (even better in both the body and the lens). Due to the higher price tag, neither of the DSLRs in this comparison has it. As a result, the GoPro is a clear winner in this category.
Which model of GoPro is water-resistant, if any?
All GoPro camera waterproof to 33 feet, beginning with the GoPro HERO5 (10 meters). Only the GoPro MAX is waterproof to a depth of 16 feet, making it a minor outlier (5 meters). Older GoPro cameras were not built to be waterproof or even water-resistant by GoPro.
Conclusion
The GoPro is a tough and versatile camera that can shoot excellent videos and stills. It is perfect for those who want to capture their adventures in a durable and high-quality camera. We hope you find this guide useful in choosing the right camera for your needs.