Assuming you would like an introduction to using a GoPro camera: GoPro cameras are known for their versatility and ease of use, making them a popular choice for many users.
Whether you're looking to capture your latest outdoor adventure or document your daily life, a GoPro can be a great tool. In this article, we'll give you a few tips on how to use a GoPro.
What Sets GoPro Apart From Other Camera Systems?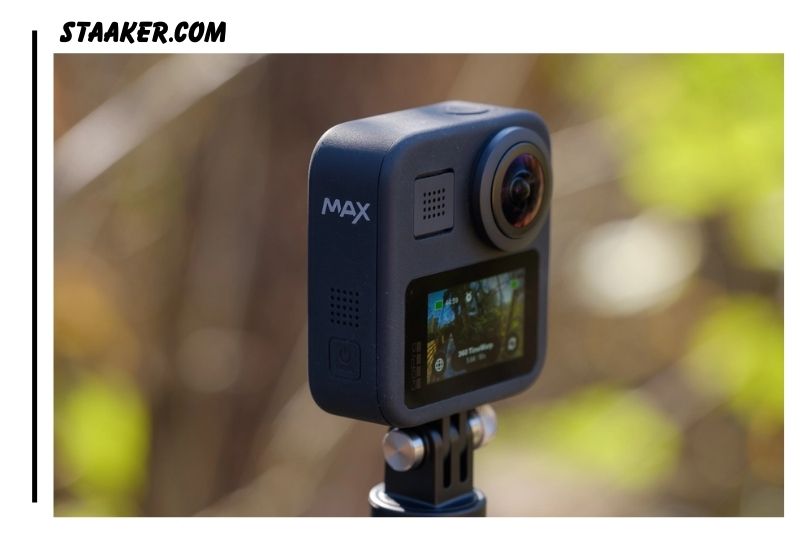 GoPro is a handy device that emphasizes the perspective of the lens (which is sometimes referred to as a 'fisheye lens), but it has also been the preferred method of recording action by elite sportsmen and outdoor enthusiasts.
Of course, it's not a DSLR with a digital sensor for real-time recording or a point-and-shoot camera that can transmit what's viewed, but it can be similar. The GoPro's body isn't as large or visible as those cameras; in fact, it's usually so small that it fits in the palms of my small hands.
What makes it more practical is its size and how it can be combined with other tools to enhance the GoPro experience by allowing it to capture incredible views. It's convenient to have something you can take practically everywhere without worrying about the weight.
I believe the GoPro also has depth in its photographs because of the curving angles, which offer you great views of anything nearly exploding out of you! (For example, a skateboarder performing tricks, a biker performing tricks, or a hiker ascending a mountain.)
I know that the latest iPhones come with multiple new cameras, two of which provide the wide-angle lens that GoPro does. Those are incredibly great camera lenses, and I can see myself using them frequently from my iPhone 11 (they also create unique angles for recording).
Still, their perspective differs from the GoPro in that I believe it can fit more in a frame. Also, the GoPro was there long before the iPhone's improved camera lenses were unveiled.
The Benefits Of Owning A GoPro
One of the most appealing features of the GoPro is capturing in high-definition underwater! Many divers use it to document the aquatic life in the deep blue sea and for personal enjoyment (note: This is a great guide to check out how to use it underwater). This camera will come in handy if you are an adventurous person or an athlete.
This can be used for nearly any sport. I've seen many vloggers utilize it to record their vlogs as well. Consider the GoPro if you're thinking about conducting YouTube vlogging.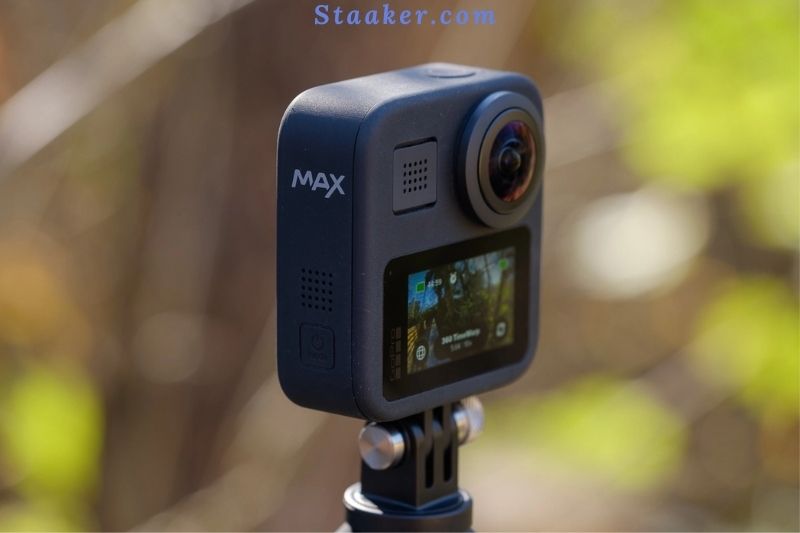 In one of my public relations seminars, I wrote that GoPro did a terrific job with its viral video content camera campaign, and this is nothing new in 2020. It's notable for user-generated material, which allows anyone to share their work regardless of their activities.
Their hashtags were beneficial (GoPro is becoming increasingly popular by the minute). It also did and continues to do sponsorships for athletes and influencers.
Selecting The Best GoPro For You
I'll keep it simple: the camera quality of the most recent GoPros has consistently increased year after year. These are the best GoPros to buy because they provide the best image quality, sharpness, resolution, and color in contrast.
The regular Hero body (which I have) is seen on the majority of GoPros. However, some are smaller. I like the standard Hero bodies because they offer more functionality, such as a screen that can be converted to a touch screen. Only a lens is coupled to a GoPro session, the smaller version.
How To Get Started With Your GoPro
When you finally receive your camera, you could be as perplexed as I was. There are several options to navigate through on the touch screen, buttons to locate, and doors on the side. Understanding how the body works appear to be a daunting task, yet…
The following are some of the features found on the most recent GoPros:
Camera status screen: This screen will display to you what camera setting you're using and the timing and duration of the recording once it's started.
The shutter/select button cycles between the various camera settings displayed on the touch screen or camera status screen.
This button activates the GoPro's power mode. The same button is used to start and stop recording and take a photo.
When the color red is flickering, the camera status light means the recording is on.
Here's a video from GoPro that shows you how to use the tools and house case to attach the camera to the mount (the bottom section that helps you connect it to a stick/pole):
You must first register the GoPro before you can begin using it. This procedure will show you how to connect it to the app so that you can browse your media and store everything you require. You may also take a photo from your clips, which is a nice program feature. Here's an excellent video instruction on how to accomplish it:
Your USB-C charging cord should be able to charge your GoPro, but check sure you have a wall charger adaptor that supports the USB type. To keep your battery charged, you don't have to remove it.
Pro tip: Most GoPros come with a handbook, but you can also find downloadable PDF copies by going to this page and searching for your product/GoPro model.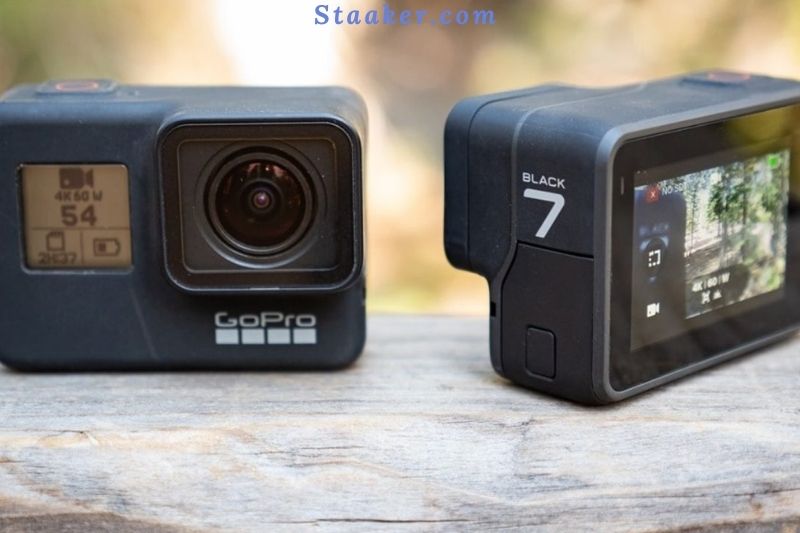 Additional Accessories
A range of GoPro accessories is available to help you get the most out of your camera. Aside from what comes standard with the GoPro (rechargeable battery, mounts, housing case, USB-C charger cord, thumbscrew, fast release buckle), you'd pair it with an accessory that helps you grip the GoPro for a more solid experience (also a preventative way not to lose it).
The following are some of the most incredible accessory options:
Speicherkarten
a support pole
A floating (very useful if you're going to the beach with something that won't be entirely submerged)
The use of a headband
Chesty GoPro
Rechargeable GoPro battery
An adaptor for wall chargers
Compact GoPro case
Advice for Making Better Videos
Once you've gotten to know your camera, shooting becomes more enjoyable. The default settings for your camera are 1080p (resolution) and 30fps (frames per second); however, you can spice up your results with these tips:
Create movement: Capturing a snowboarding run or a mountain bike trip is straightforward because the action is already there. However, you can add exercise to seemingly static scenes like a family picnic or a garage band jamming to add interest. As you film, walk around your subject, moving the camera up and down to create a sensation of motion.
Look for unexpected perspectives: POV (point-of-view) pictures are just the start. In the case of a garage band jamming, you may get close to the guitarist's fingers as they work the strings or shoot a close-up down the guitar's neck back toward the musician. Use your imagination!
Create a sense of perspective: Place a static item in the foreground to boost the depth of field and intrigue.
Maintain individual scene lengths short (every 3 to 5 seconds) to keep track of the film and swiftly eliminate unneeded scenes.
Make a strategy: Make a simple storyboard so you can shoot with a specific concept in mind. Capture a lot of footage, so you'll have a lot of options when it comes time to edit.
Editing provides a lot of creative freedom (GoPro's Studio 2.0 is a popular tool), but that's outside the scope of this essay.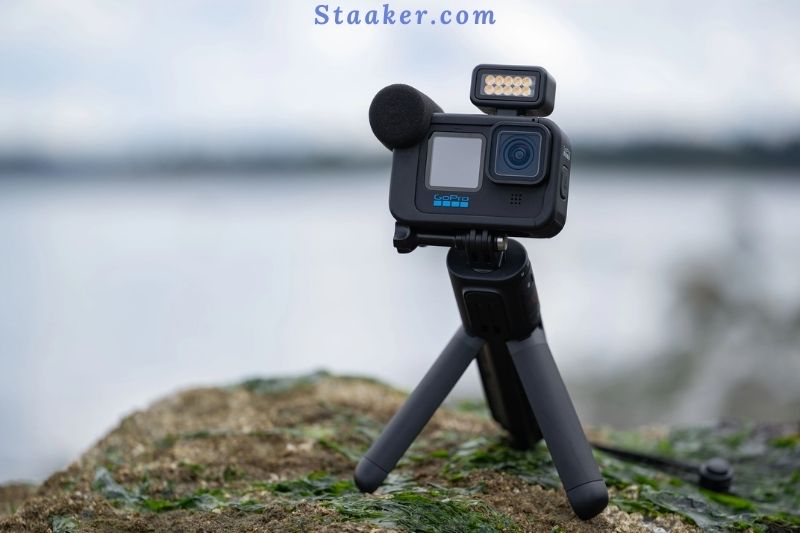 Using The Modes On Your GoPro
There are two ways to navigate your GoPro Camera's menus.
Use the mode and choose the sequential button push approach on the onboard controller.
Make use of the app. This is significantly more efficient and makes it apparent what you're doing and why you're doing it.
The following are some of the most popular GoPro modes:
Time-lapse compresses a long period of time into a small sequence. Single frames can be shot in 0.5, 1, 2, 5, 10, 30, or 60 seconds on your GoPro. The good news is that this usually doesn't require any editing.
Slow-motion: Your GoPro usually shoots at 30 frames per second (frames per second). Raise the frame rate to create slow-motion effects with camera settings (up to 120fps.) If you shoot slo-mo in a dark environment, your video will be too dark. Footage-editing software such as GoPro Studio, Premier Elements, iMovie, or Final Cut is required to see your slow-motion video.
Burst (still photography): By capturing up to 30 shots in a 1-second "burst," this exciting setting slows down motion to a frame-by-frame level. You'll need to use your video-editing software to convert your burst into a moving video to show these photos. You can choose from a variety of 1-second burst rates, such as 3 images, 5 images, and so on. Each time the record button is pressed, the camera shoots one cycle.
Continuous shooting mode (still photography): Similar to burst mode, you can capture single shots at a constant pace (up to 10 per second) until you press the shutter release button.
Tip: Play around with your GoPro. Don't be frightened to play with it. Experiment with different options.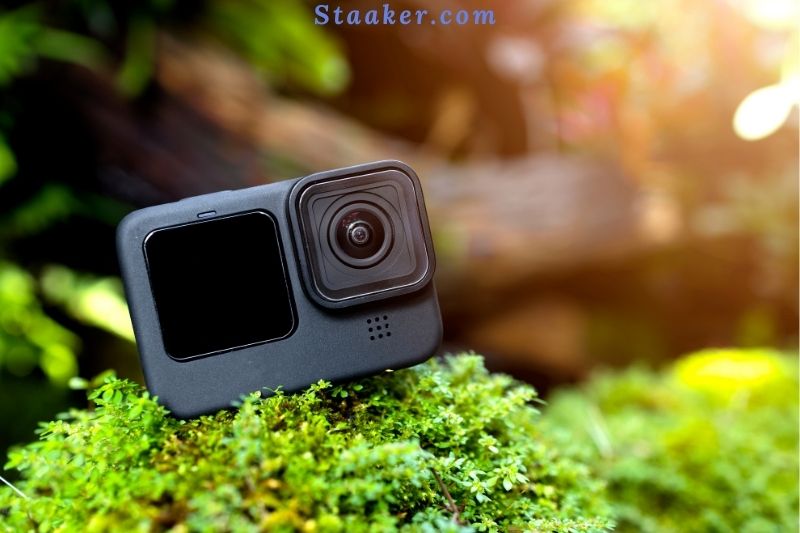 Aspect Ratio
These figures represent the width vs. height ratio of your image.
Like an old-school non-HD TV, the 4:3 ratio represents an image that is 4 parts wide by 3 parts height.
The 16:9 aspect ratio is the same as a standard HD television (default 1080p setting).
Intuitively, you'd believe that 16:9 is the best option because our video will fit perfectly on our TV screen. In truth, though, the 4:3 file is the larger one. If you're going to edit your video, 4:3 is the best ratio. Stick with the 16:9 aspect ratio if you plan to shoot and distribute.
Tip: The GoPro's default wide field of view creates a fisheye effect. Change the camera's field of vision settings to medium or narrow for a more natural look.
If you want to know the way to see GoPro films on Tv, don't miss this article: How To Watch GoPro On the TV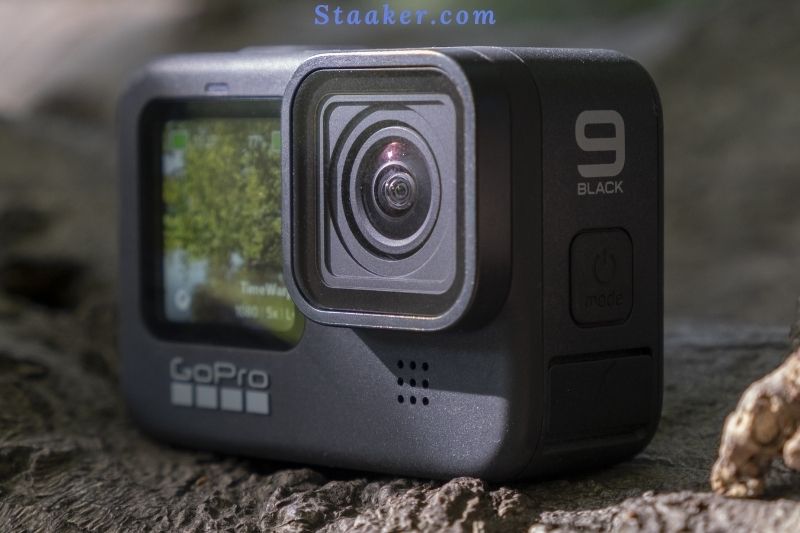 Audio
While your GoPro may record audio, it is not its strong suit. Shooting with the waterproof casing in place, for example, results in tinny audio at best.
Remove the camera from the case and use The Frame accessory to increase sound quality. This sacrifices some dust and moisture protection (don't do this if it's raining), but the sound quality is significantly improved. For better audio, several external microphones are also available.
Many people opt to remove the camera audio entirely and replace it with their music track.
Wonder if you can use GoPro as a webcam, find the answer through this guide: How To Use Gopro As a Webcam
FAQs
How can I extend the battery life of my GoPro?
Turn off your Wi-Fi; it consumes a lot of battery power. Also, there's a battery conditioning tip near the beginning of this article. Finally, GoPro 3+ devices have a 30% longer battery life than previous GoPro models.
What can I do if the space on my microSD card is running out?
Here are a few quick and easy ideas:
Using the program, you can delete undesired footage.
Files should be copied to your computer.
Keep extra memory cards on hand.
Purchase a larger microSD card (32GB is recommended).
Purchase a wall or auto charger to avoid charging the battery using your computer.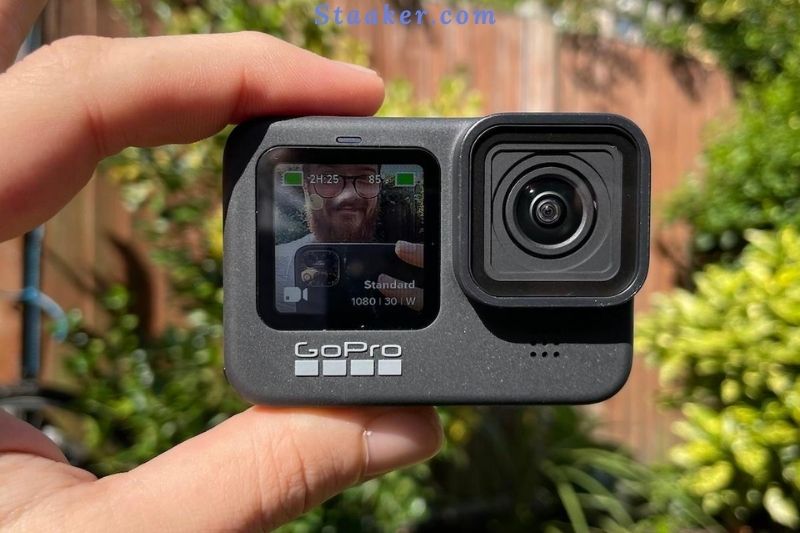 Is it possible to use my GoPro camera without a memory card?
There is no built-in memory in modern GoPro cameras. To capture photographs and videos, you'll need to buy an SD card. The built-in memory of the HERO cameras in Standard Definition is 16 MB. This is enough for approximately 25 photographs or a little movie.
Video
Conclusion
GoPro Cameras are a fun and versatile choice for filming videos and photos. Ultimately, whether you're a beginner or an experienced GoPro user, these tips will help you get the most out of your camera. So why not give one a try?