If you have a GoPro camera, you may be wondering how you can watch your footage on your television. Luckily, there are a few different ways that you can do this. This article will show you how to watch GoPro on TV. You can also watch GoPro videos on your TV using a video streaming service like YouTube or Vimeo.
5 Ways to Stream GoPro Videos to Your Television
While reviewing the film on your GoPro camera is fine, sharing it with others can be difficult. You'll learn how to watch your GoPro videos on your TV in this post.
1. Use HDMI to play GoPro videos on your TV
An HDMI cable is probably the simplest way to connect your GoPro to a TV. Only a Micro HDMI to HDMI cable adaptor, such as this one, is required. Of course, you'll need a TV with an HDMI input, which is pretty much every TV built in the last 20 years. Remember to start with a fully charged battery.
Connect your GoPro camera to your TV using a Micro HDMI to HDMI converter.
Connect the HDMI wire to your television.
Start by turning on your TV, then your GoPro.
On your TV, select the appropriate HDMI input. A live preview of your camera will now appear.
Navigate to the Play (Playback, Player) mode on your GoPro.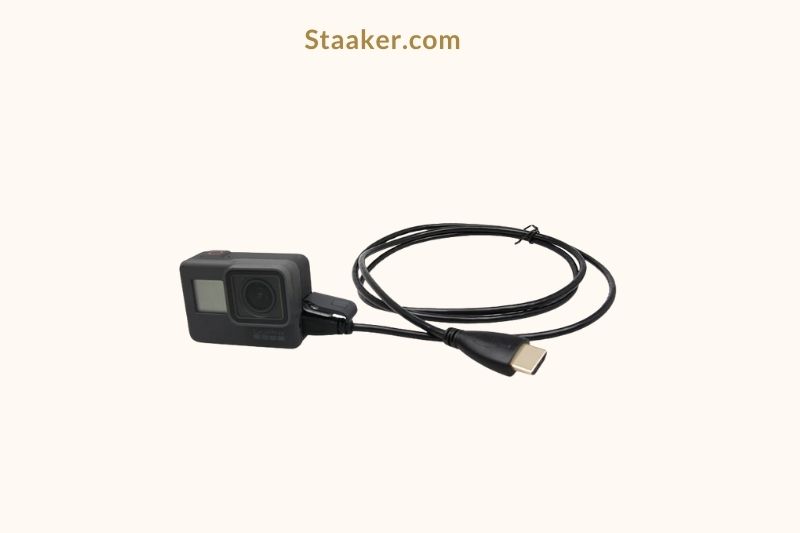 Your videos and photographs can now be seen and played back on your television. Which GoPro cameras have HDMI connections? In general, any model with a mini HDMI output. Hero4 Black through Hero7 Black are among the numbered Hero Black versions.
Black Hero4
Black Hero5
Black Hero6
Black Hero7
Hero8 Black, Hero9 Black, Hero10 Black: Please note that do not come with a micro HDMI output. For this function, you'll need to purchase the Media Mod.
A tiny HDMI output is not included with the newer GoPro cameras (Hero10, Hero9, Hero8). You'll need to get your hands on the appropriate Media Mod for your model. Video
2. Use Screen Mirroring to Watch GoPro on TV Wirelessly
The best option is to go wireless. Thanks to screencasting and mirroring, you may also see your GoPro footage on your TV without any cords. Screencasting GoPro footage can be done in two ways:
Save the video to your computer or laptop. Then, using Apple AirPlay or Google Cast, cast it (mirror it) to your screen (Chromecast). The following steps will show you how to connect your GoPro to your computer.
You can cast directly from your phone or tablet.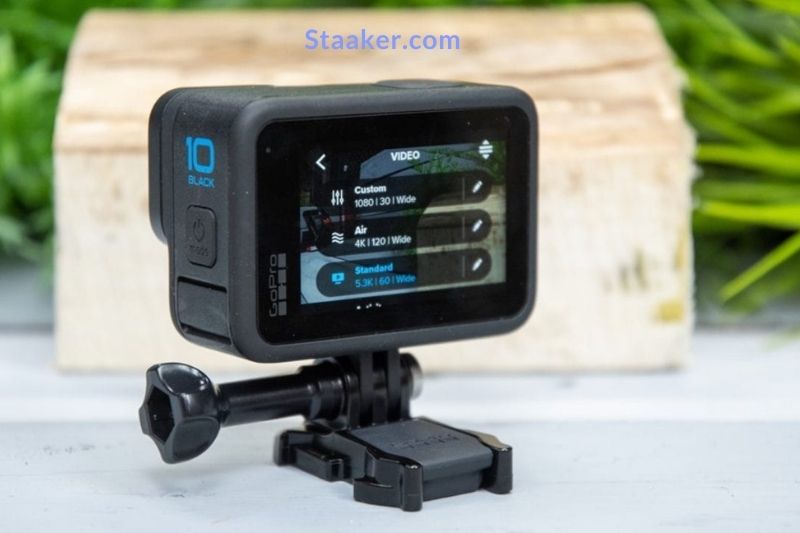 Which GoPro cameras are compatible with this wireless connection method? The precise GoPro model isn't too significant because the camera isn't connected directly to the computer or phone. The restriction is imposed by your computer or phone. It will need enough computing power to handle wirelessly casting high-resolution videos. It will also require the appropriate program or app to mirror your smart TV. Setting up a media server is another option for wirelessly casting to your TV. You'll need a media server tool like Plex or PlayOn to accomplish this. This is a formidable alternative, but it does require some technical know-how to set up. And there'll be some time.
3. Playback of GoPro videos via USB (Best for 4K)
This can be accomplished in a variety of ways. The first approach necessitates the use of a computer. The second method is quicker and does not necessitate the use of a computer.
Copy your GoPro film to a USB flash drive from your camera. This will most certainly be done on a computer. Connect the drive to the USB port on your television.
Remove your camera's microSD card and place it in a USB adaptor, such as this one from SanDisk. Then plug it into the USB port on your TV.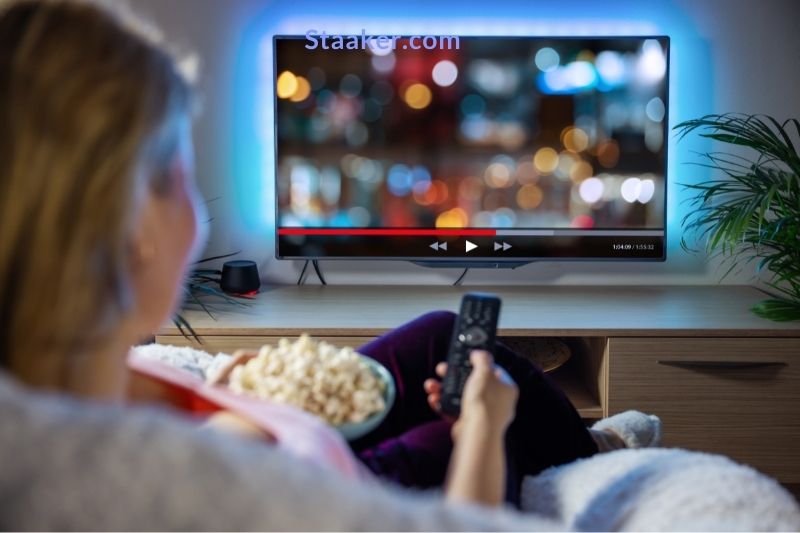 Use a USB 3.0 flash drive, such as this massive one from Samsung, to watch your videos in 4K. That video resolution is too high for USB 2.0. What cameras can be connected to a computer through USB? The beauty of this strategy is that you can use it with any camera. Copy the files to a USB drive and plug them into the TV.
4. SD Card for GoPro Video Viewing
This procedure is similar to the last one. This method, however, does not necessitate the use of a computer.
Take out your camera's microSD card. Please insert it into a microSD card reader or an SD card adapter (like from the previous method).
Then, into your TV, insert the card adapter. Look for a label that says SD Card. Navigate to the SD card option in your TV's menu, and then sit back and enjoy your experiences on your big screen.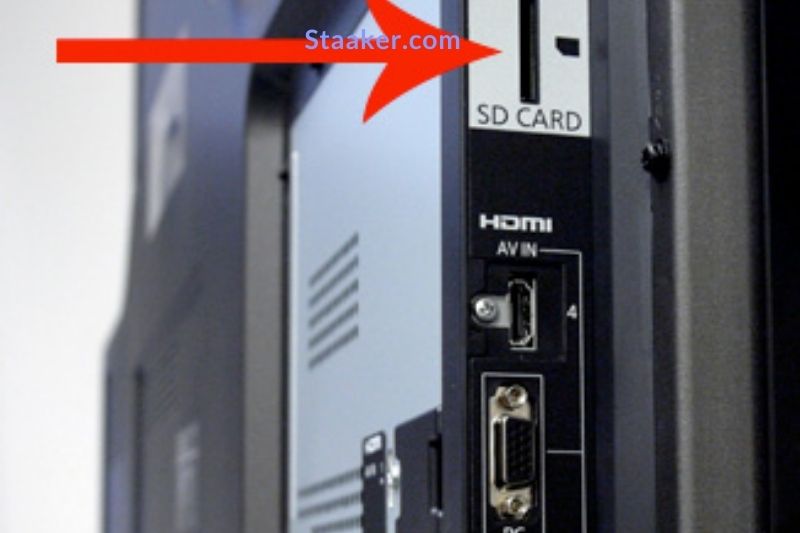 The microSD card adaptor is inexpensive, costing only a few bucks. It's worth checking your bag for a microSD to SD card adaptor, as many microSD cards come with one. I have a few of them in my possession. Which GoPro cameras use SD cards to connect? It doesn't matter whatever GoPro model you have, just like the prior way. This is necessary because you'll be removing the microSD card from the camera and inserting it into the TV. This is an excellent technique to avoid problems with compatibility. Just get right to the point.
5. GoPro to TV Composite (RCA) Cable
If you have an older GoPro model and an old TV without an HDMI port, you can connect them using a composite or RCA connection. These are the three-ended cables that attach to the same color port on your TV (one in each of red, yellow, and white). Although these cables are no longer widely utilized, you have a few in your wire box if you're like me. Isn't it true that you have a wiring box? If you require an RCA cable, this one should suffice. What cameras use an RCA cable to connect? This method is only compatible with earlier GoPro models, such as Hero3, Hero3+, and Hero4.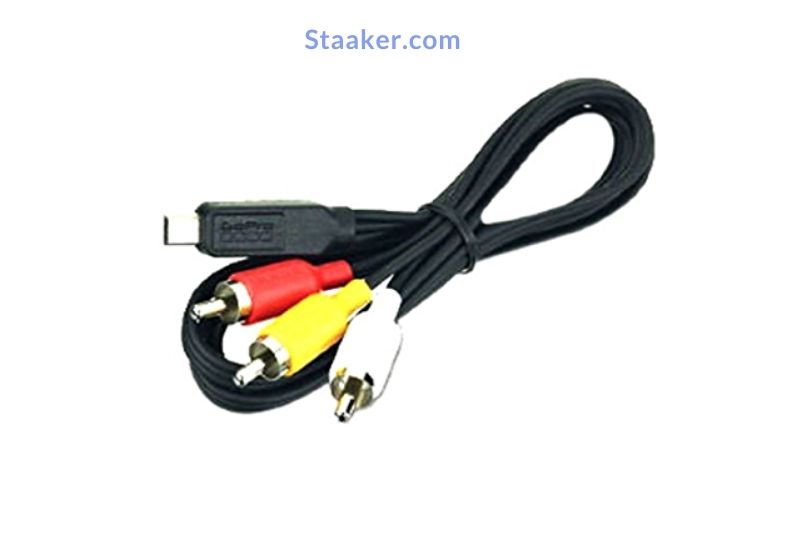 How to Watch GoPro Videos in a Different Way
There's a different way to look at your videos. To view, organize, and edit your footage, connect your GoPro to your computer. Are you having problems connecting? Here are five methods for resolving issues. That's all there is to it. This is how you can watch GoPro videos on TV. This is not the same as filming a video with your GoPro. Check out this article on how to use it as a webcam and live streaming for more information.
Can I watch GoPro videos in 4K on my 4K TV?
Yes, you can watch your 4K GoPro movie on your TV in 4K. There are several drawbacks. What cameras can record in 4K? On TV, footage from all 4K GoPro cameras could be shown back at the exact resolution.
Hero4 Black: When connected to a 4K TV via HDMI, your Hero4 Black will render footage at a downscaled 1080p.
The Hero5 Black, Hero6 Black, and Hero7 Black are all 4K capable cameras. When the camera is connected through HDMI, the live preview is rendered at 1080p. The preview renders at 720p when recording.
Hero10 Black, Hero9 Black, Hero8 Black: This model requires the Media Mod to connect through HDMI. Each Media Mod is unique to the model.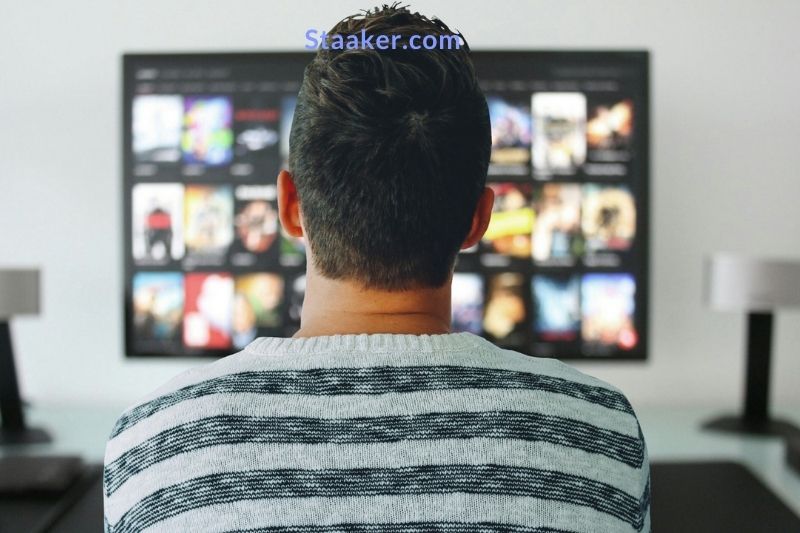 Fix GoPro Video Playback Issues on TV
Error 1: No GoPro Playback on TV/Television Doesn't Recognize GoPro Videos
GoPro's films are recorded in MP4 format. However, it compresses the footage using both H264 and H265 codecs. The H265/HEVC codec is used for most high-resolution big video files, such as 4K60 and 1080p240 because it can encode video at nearly half the file size while maintaining similar image quality. Many devices, however, are incompatible with H265 and will display a video cannot play or "no video detected" message if you try to play an H265 encoded video on them. The simplest method to solve the problem is using an efficient H264 converter to convert GoPro HEVC footage to H264 (compatible with all devices).
Error 2: GoPro Video on TV Stutters
The fact that GoPro footage is frequently filmed at high bitrates is one of the reasons why they always look so good. On the HERO9 Black, you can record 4K footage at a bit rate of 100Mbps. On the other hand, most TVs have established maximum bitrate restrictions for video playback. For example, the maximum bitrate for UHD(4K) playback on the LG C9 OLED is 50mbps. If your video's bitrate is more significant than your TV can handle, it may stutter or lag during viewing. The best solution is to reduce the bitrate of your GoPro footage to a manageable level.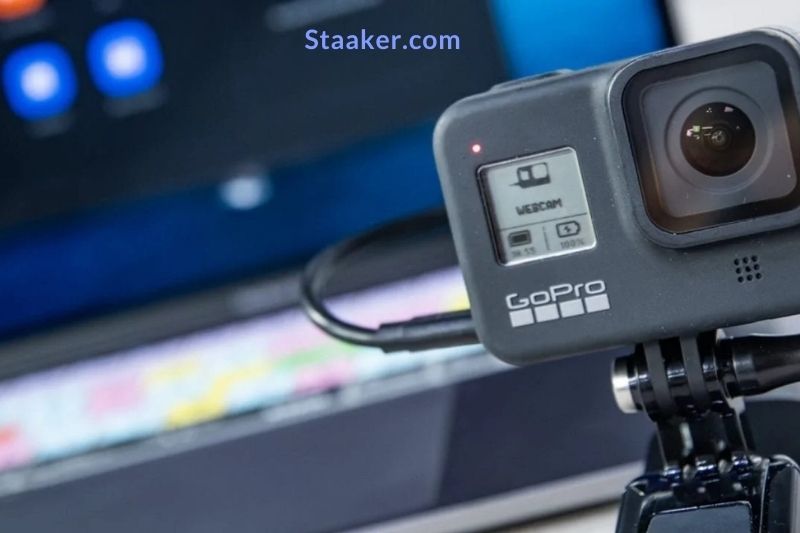 Error 3: No TV Signal
It's conceivable that you won't obtain a video signal after connecting your HDMI connection to your camera and TV. Here are a couple of options for dealing with no signal via HDMI:
Check the Input Channel on your television. Check which HDMI port you connected the HDMI cable to. Then double-check that your TV input is set to the same port number.
Make sure your camera is turned off before plugging in the HDMI wire. Connect your GoPro and then turn it on.
Attempt using a different HDMI cable. It's possible that the initial cable was faulty.
Avoid modifying in-camera footage: If the footage on the card has been modified, your camera may not be able to read or interpret the data. The files must be unaltered and unedited to connect straight via your camera.
Update your software: The GoPro firmware can be updated to restore proper HDMI features, such as playback through an HDMI connection.
If you still can't obtain a signal after attempting these techniques, I recommend trying to view footage using methods 2, 3, or 4 in this thread. These can entirely bypass your camera.
FAQs
Is it possible to connect my GoPro to my television?
Yes, a Micro HDMI cable and HDMI adaptor are required for the essential operation. Make sure your GoPro is turned off before starting the process. Connect the HDMI cable's large connector end to the HDMI port on your television and the Micro HDMI adapter's other end to the Micro HDMI adapter. Connect your GoPro to the adaptor and turn it on. Select the appropriate HDMI input on the TV, and you're ready to go.
Is it possible to charge a GoPro using an HDMI cable?
No, HDMI cables are primarily used to transmit compressed audio/visual data and are not the ideal solution for power delivery.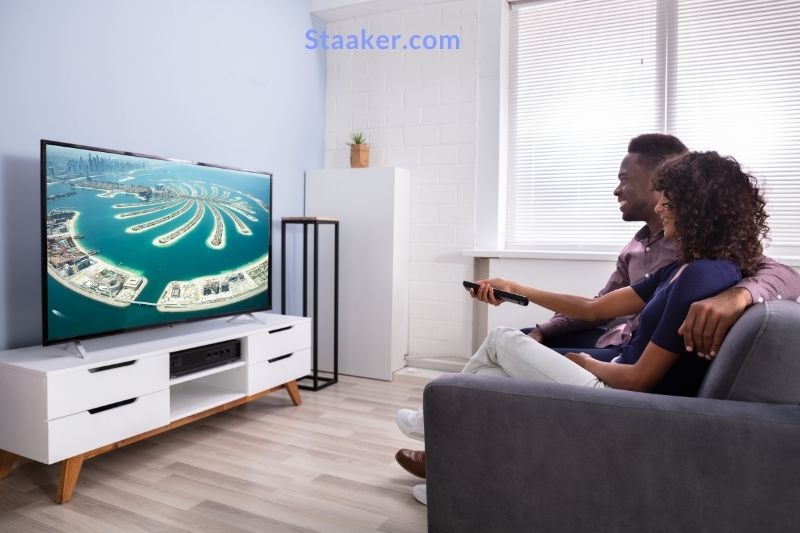 Is it possible to link a GoPro Max to a TV through HDMI?
No, it isn't possible. A direct connection to the GoPro MAX does not support HDMI output. You can store your files on a USB drive or an adaptor that works with your TV.
What is the best way for me to see my GoPro videos?
Android
Under the GoPro Media area, find the footage you want to share to the Photos app.
In the upper right corner, click the [download] icon.
Select [Save to Photos], and it will be copied to the Photos app on your phone.
On my PC, how do I see my GoPro videos?
You may use our free program GoPro Quik for Desktop to view, manage, and edit your GoPro films on a home computer. GoPro cameras create MP4 and HEVC files. Many video editing tools support MP4. However, HEVC will require a more powerful graphics card to play efficiently.
Conclusion
Thank you for reading our article on how to watch GoPro on TV. We hope that we have provided you with some helpful information. If you have any questions or comments, please contact Staaker.com.