Drone technology has revolutionized the way we think about aircraft. No longer are drones just expensive playthings for the military or wealthy hobbyists – they're now affordable and accessible to anyone interested in flying. 
But just how much is a drone? Let's take a look.
Which Drone Would You Like And What Price?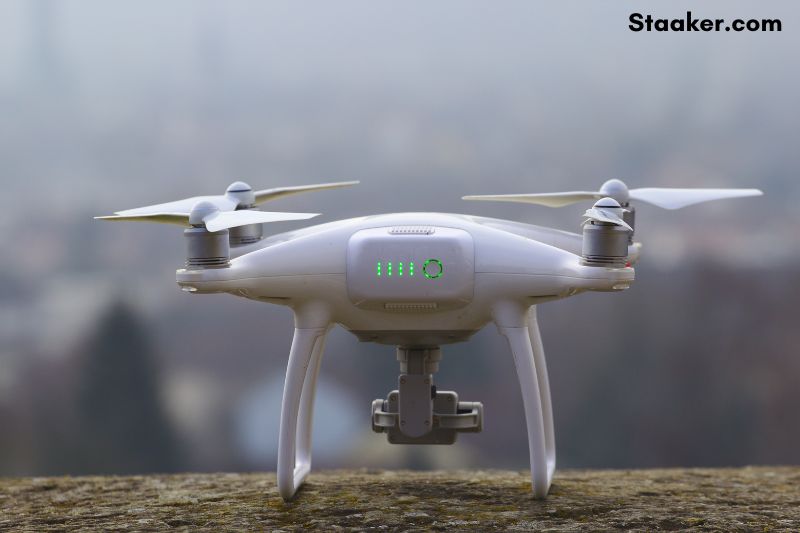 You are looking to purchase a drone. Great! That's great!
This is the first question that you should answer when searching for a drone. However, you must also include the purpose of the drone.
After deciding why you want it, it is easy to pick the right drone. Next, you will need to determine how much money you have available.
Remember that a drone's high price does not necessarily mean it is of high quality.
Below I will discuss the various types of drones on the market and their costs.
Drones Are For Pilots Who Are New To The Sport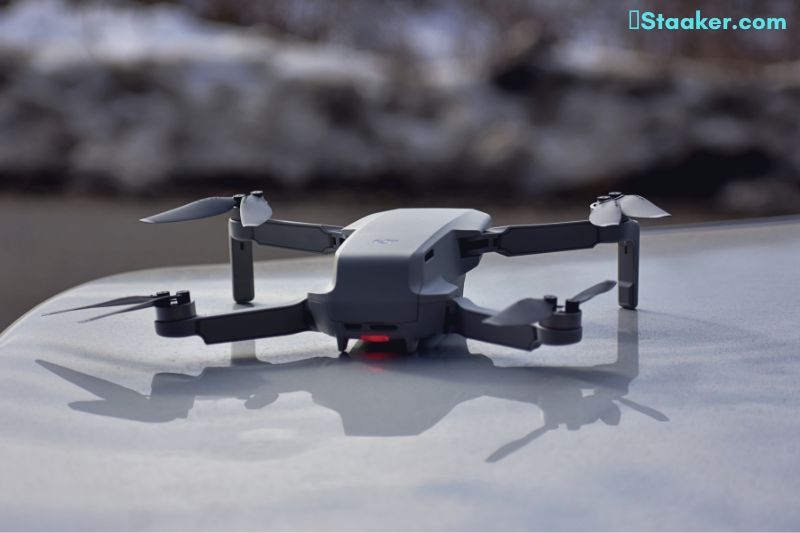 A first-time pilot is someone who has experienced flying a drone for the first time. It doesn't matter if you are looking to fly a drone for racing, photography, or just plain fun. It is best to start from the beginning.
You might not want to spend a lot on a drone if you don't think you will enjoy it. What should you do?
It doesn't matter what your long-term goals are. It is best to begin with, a cheap drone as a beginner pilot. Although it doesn't necessarily mean you should stop at the beginning, practicing with a low-cost drone can help build confidence. Imagine crashing a $10,000 drone on your first day of flying.
It is best to start with a $30-$90 drone. This will ensure that you don't panic if the drone crashes. These drones are affordable and can be operated with minimal financial loss.
You may also realize that your passion for flying drones is diminishing, and you don't want to go back. When you are just beginning, it is not a wise idea to spend a lot.
These are some great examples of inexpensive drones that you can start with:
Hubsan H107 – Sturdy starter drone
SymaX5c – Simple and easy to learn
Ryze Tello – Advanced
Your Second Drone And Beginner Racing Drones – Under $250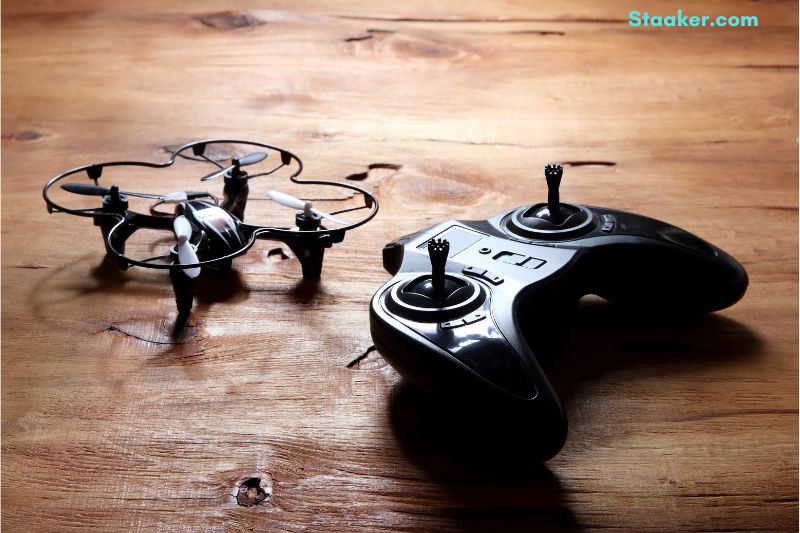 You will need another drone if you decide to continue flying drones. It would be a good idea to have a more advanced drone within the $150-$300 price range.
These drones are more powerful than beginner models. They also have more features, but they are not something you should settle for long-term. This level allows you to experience GPS-enabled camera drones and other advanced features.
They are easier to use, which makes them more enjoyable.
These are some examples of second drones that work well:
Hubsan H502S Desire – Reliable
Walkera Rodeo 110 – Racer
Hubsan H501S Competent Motors
You can check out Best drones under 200 to learn more information.
Entry-level Drone For Photography
This is the place to start if you enjoy photography more than flight control. This category allows a photographer to capture high-quality images above the ground.
An entry-level camera drone costs $300-$500, offering an excellent camera experience. While the camera is the most notable feature in this category, its true value lies in the camera's gimbal. Here's why.
Drones can be unstable when they are operational. Unsteady cameras can cause blurring and jitters to negatively impact video quality. To capture great images, it is better to use a fast shutter speed camera than an unsteady one.
Drones in this category have a video resolution between 1080p and 2.7K, a 12MP sensor, and a fixed lens of 1/2.3 inches.
You can also buy racing drones in this class for as low as $500. If you are willing to spend more, these drones will still be of higher quality. The $500 models offer a decent set-up for winning a competition, especially at the regional level.
These drones are:
DJI Mavic Pro- A sophisticated camera
Potensic Dreamer 4K – Excellent structure quality
DJI Mavic Mini – Rock-steady camera
Maybe you want to refer to this article to know the way to start a photography business: How To Start A Drone Photography Business
Mid-level Drones (prosumer)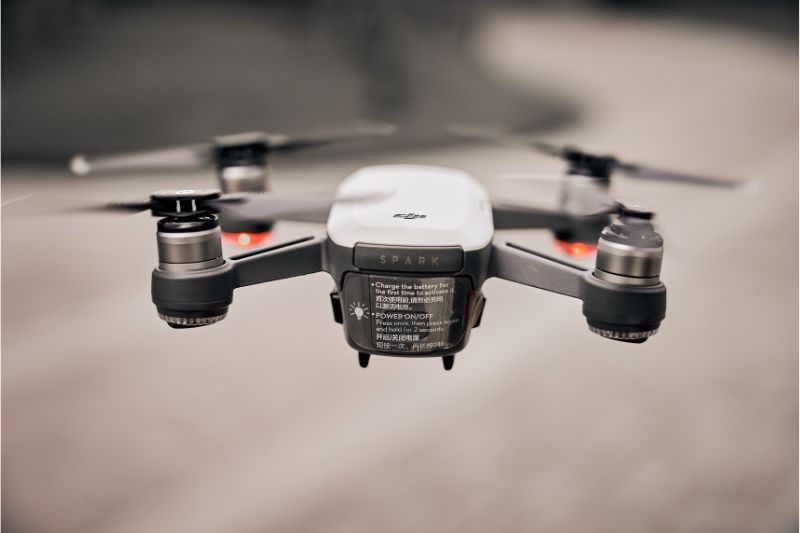 This category will allow you to make dramatic improvements to your drone's capabilities by increasing your budget. Nearly all drones in this category have a 3-point steady axle for the camera.
These older versions have a camera sensor measuring 1/2.3 inches, as opposed to the 48MP camera sensors on the newer models. The camera sensors have a higher resolution than the smaller sensor and can capture 4K and 12MP images.
Additionally, higher-quality computing capabilities and better-end software allow for more image processing. This category offers HDR captures that are more white-balanced and have better photos.
These drones offer more than just a great camera. They also have better flight safety and flight features.
Many of these units are priced between $500 and $1,000, so they come with obstacle avoidance sensors.
DJI Inspire 2 – Interchangeable camera system
DJI Mavic Pro – The best hobby-class camera
DJI Air 2S Consumer Camera Drone
Professional Drones-$1,800 and Up
Are you looking for professional drone coverage? Here are some things to consider.
Professional drones have inbuilt cameras that allow you to fly on the platforms of professional drones.
They are also large and expensive. They are large because they can transport heavy cameras and remote controls.
Some examples of P are:
DJI Phantom 4 Pro – Custom-made lens
Dedicated Android: Yuneec Typhoon H Plus
DJI Mavic 2 Enterprise High-quality Attachments
Commercial Drones- $2,000 and Up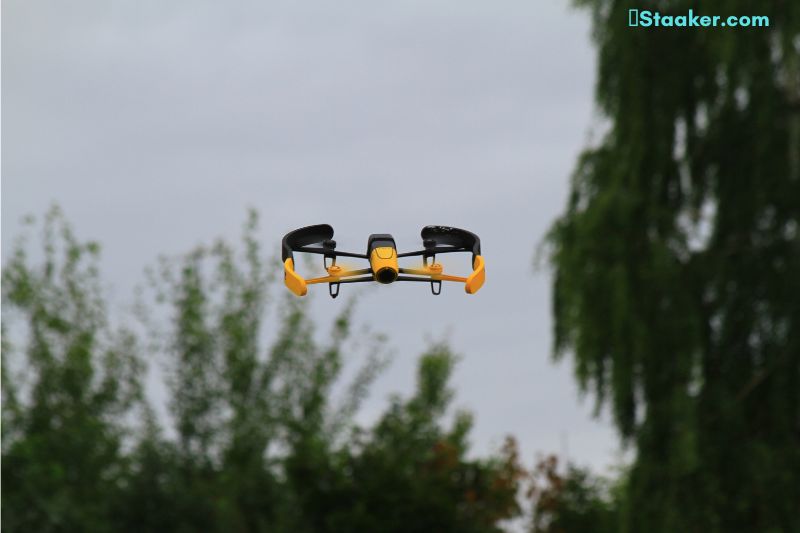 There is a slight difference between commercial and professional drones, as many models can perform both roles. The load is the key.
Commercial drones are used for specific functions such as inspection, mapping, passenger flight, and even delivery of packages. Common features in commercial drones include an infrared camera, which produces thermal images for location search, surveying, rescue, and other tasks.
Commercial drones are equipped with the necessary payloads and safety equipment, including more lights and parachutes.
Examples of commercial drones are:
DJI Matrice 300 – Adjustable
Yuneec H520 – Best inspection drone
UVify IFO – Swarm model
Building A Drone DIY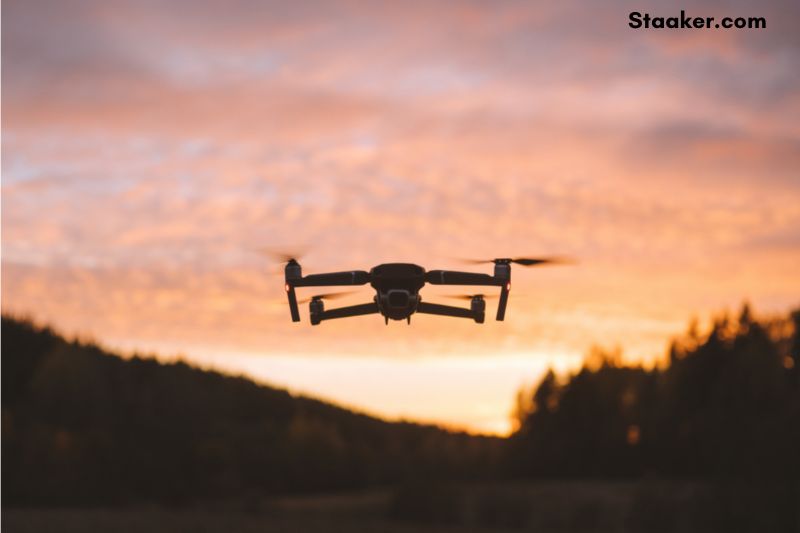 What is the cost of a drone? This question can sometimes leave you gasping for air if it isn't compared with the features that you get for a certain price. If you're considering building your own drone, it might be worth it.
You can build a variety of drones. You can use any part of your drone, regardless of what is offered by the manufacturer. You are free to design your drone in any way you like.
But most people aren't sure how much it costs to build a drone as opposed to purchasing one. A drone can be made for a fraction of the cost of buying one.
It also depends on what equipment you choose to add to your drone kit and how skilled you are.
Let's find out how much each part of a drone kit costs.
Frames
Drone frames typically cost between $20 and $200. A drone frame costs $100 and is a sturdy, durable, and reliable option.
Electronic Speed Controllers
Your drone can perform at the speed that you want. It is best to have ESCs that are equal in number to the motors you intend to use. A set of four ESCs will cost you between $30 and $50 in most cases.
Motors
The quality and quantity of motors you buy will determine how much you pay. Four motors are required for a quadcopter to fly. Two counterclockwise and two clockwise.
If the propellers are larger, motors should match them. For example, eight motors for octocopters,z 6 motors for hexacopters.
The price of motors is heavily influenced by the quality. A single motor costs between $10 and $100.
Propellers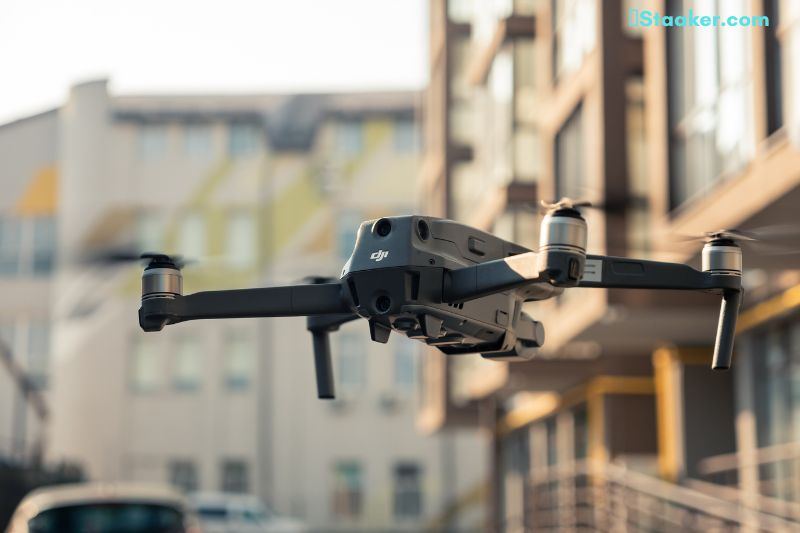 A drone's propellers are an important part. Your drone won't be able to leave the ground without propellers.
To ensure a smooth takeoff and stable flight, high-quality propellers are essential. You can get mini drone propellers for as little as $2 or as high as $50.
Ensure that the propellers you select match the drone's characteristics. You can't use small propellers for a large drone.
Flight Controller
Without a flight controller, what's a drone? You can give your drone directions from the ground with a flight controller. It receives the controller's instructions. A good flight controller should cost between $100 and $250.
Transmitter and receiver
A suitable transmitter and receiver will allow you to link your drone with the flight controller more effectively.
There are many options for a transmitter and receiver set. The cheapest is $50, while the most expensive model can be purchased for as little as $50. A high-quality model can cost up to $400.
Batteries
It is important to have extra batteries in addition to the standard. You can be sure to get as much aerial action as possible. For a basic self-built drone, batteries cost between $5 and $20.
Additional Parts
It is important to have a budget for miscellaneous or additional parts. These components include wires and connectors that are necessary to complete the DIY project. It shouldn't cost much, but you might want to save $50.
Which is More Expensive, Buying or Building A Drone?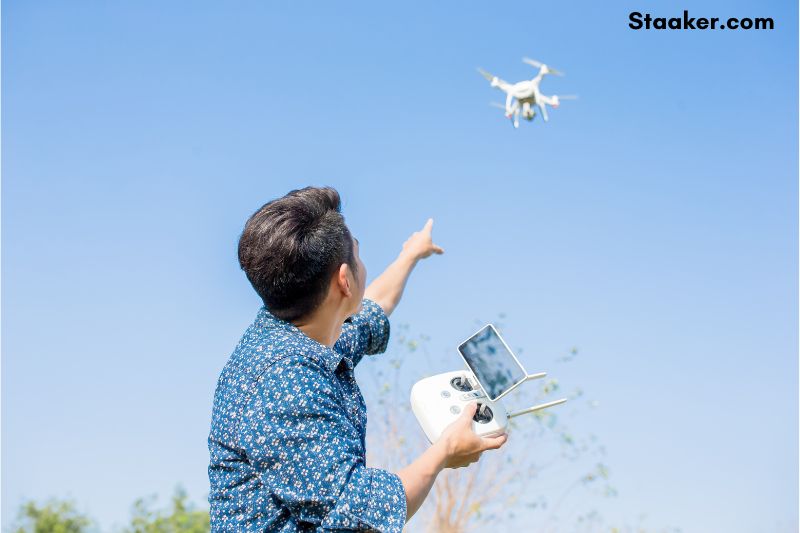 A standard drone costs around $350-$500, while an advanced drone will cost you approximately $1,000. These costs are quite reasonable compared to what you would spend on a drone of the same category.
It may be worthwhile to build your own gadgets if you enjoy the challenge of creating and tweaking technology.
How To Choose The Best Drone For You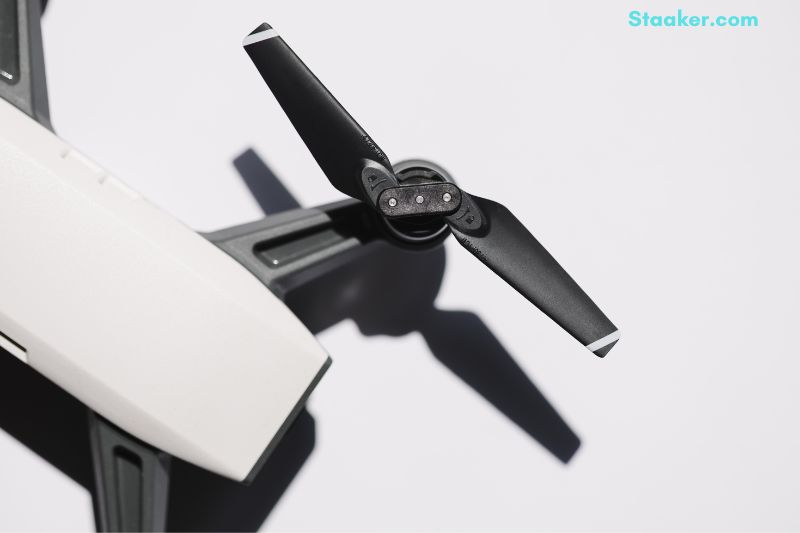 There are many important factors to consider when choosing a drone. These are:
Distance and flight time
Drones are only capable of flying for a short time. Toy and racing drones typically fly for 10 minutes, whereas commercial drones can go up to 45 minutes.
However, other factors such as weather and connectivity can also affect the drone's range and flight time.
Size and weight
Mini drones, toys and racing models should not exceed 11 inches (30cm) in length and no more than 0.55 lbs (525g).
With the constant advancements in commercial drones, drones that are used for advanced purposes have a larger and heavier size.
Remote Control
This feature is crucial as it allows you to control your drone. These controllers look similar to the ones used for controlling RC toys.
The drone pilot does not have to be present with the drone but can control it remotely via the controller. You can also choose from different sizes and shapes. Many can also be used with smartphones or tablets, and some have LCD screens.
The controller should have at least four channels. Drone controllers typically use a frequency of 2.4 GHz. Controllers with lower frequencies are used for drones that have a greater range. Wi-Fi is also an option for RC transmitters.
Apart from the technical requirements of a drone controller, the pilot should also have a controller that is comfortable and ergonomic. The buttons and knobs on the controller must be sensitive enough to feel comfortable in the hands.
To avoid straining your hands when flying a long-range drone, get lightweight controllers.
Speed
The speed of a drone depends on many factors, including its motor power, weight and dimensions.
Large professional and camera drones can reach speeds of 30-50 mph. The heavier they are, usually, the more they can fly in poor weather conditions.
The lightweight racing drones, however, are faster, at 100 mph or more.
Portability
Most drones are portable, depending on their size and type. These drones are often lightweight and compact and can be used for hobbies, racing, or toy purposes. Other drones can be simple and transportable with an integrated design.
They come with high-quality carrying cases for the higher-end drones. Other drones can be folded to allow you to store the propellers and arms in the bag.
How To Buy A Drone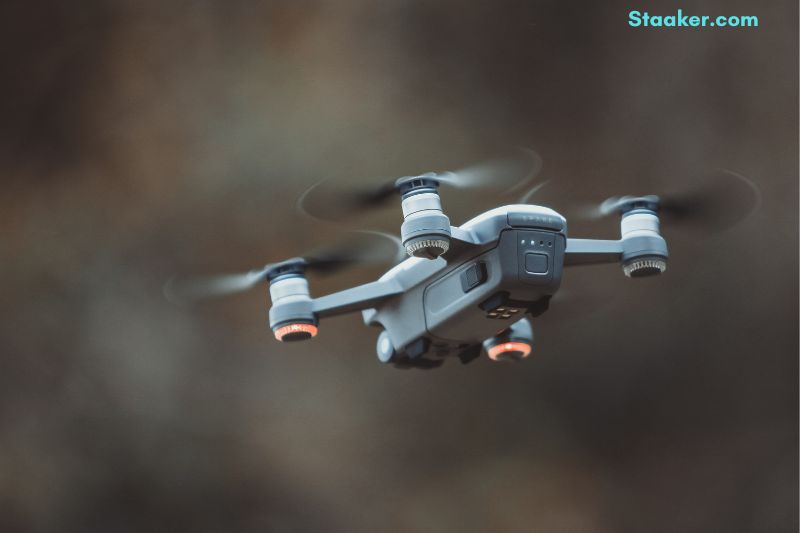 You can now buy a drone from your local Best Buy. Drone experts recommend buying from the following websites:
dji.com is the most preferred option for drone enthusiasts.
Amazon.com: Lots of options for beginners.
Horizonhobby.com
amainhobbies.com is a general site for RC hobbyists.
There are many acronyms you will encounter when you purchase your first drone. These are the acronyms you should know:
RTF: Ready-To-Fly. These are the easiest to use. You can usually just snap on the blades and attach the batteries to your drone controller. These drones come ready to use right out of the box.
BNF. Bind-And-Fly. These models can also be assembled pre-assembled. These copters can also be pre-assembled. However, you will need your controller to attach them. To determine if a controller works with a specific drone, you will need to conduct your own research.
ARF. Almost-ready-to-fly. These kits don't usually come with a transmitter and receiver, so partial assembly may be required. These kits might not include motors, ESCs or even a flight controller or battery. Make sure you read the description before you click on the "ARF" label to see exactly what you are paying.
FAQs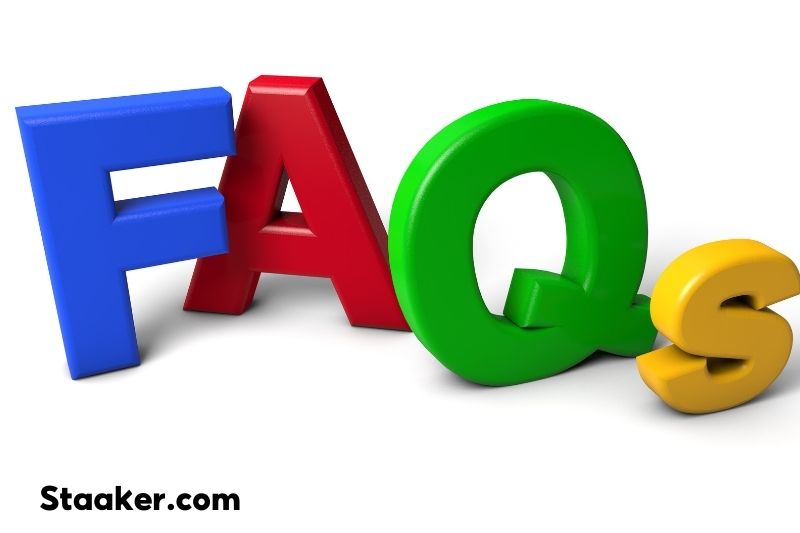 1. What is the price of drones at their cheapest?
Which are the best drones for under $100? The Ryze Tech Tello is the most affordable drone under $100 after testing dozens of models. The DJI-designed Tello is a great drone. It has a 720p camera and electronic image stabilization. This can capture some very good videos.
2. What is the average cost of a decent drone?
A toy drone costs between $20 and $250. Camera drones start at $300, and prices go up after that. The DJI Mavic Pro, the best drone we tested, retails at just below $1,000. Professional drone pilots will spend thousands to obtain the best image quality, flight time and flight time.
3. How much does a professional drone run you?
A toy drone costs between $20 and $250. Camera drones start at $300, and prices go up after that. The DJI Mavic Pro, the best drone we tested, retails at just below $1,000. Professional drone pilots will spend thousands to obtain the best image quality, flight time and flight time.
4. What is the cost of a good drone and camera?
A toy drone costs between $20 and $250. Camera drones start at $300, and prices go up after that. The DJI Mavic Pro, the best drone we tested, retails at just below $1,000. Professional drone pilots will spend thousands to obtain the best image quality, flight time and flight time.
Conclusion
A drone is a flying robot controlled remotely by a pilot or a computer program. Drones are used for various purposes, including surveillance, photography, and delivery. Prices for drones vary depending on the model and the features.
So hope this article helped you in knowing how much a drone costs and what are some of the popular models available in the market.