Drones can be extremely fun. They became extremely popular, and the range of models available is quite impressive. Lately, more and more people seem to be interested in getting models that come equipped with a camera. It is actually a great way of getting incredible footage while still having fun.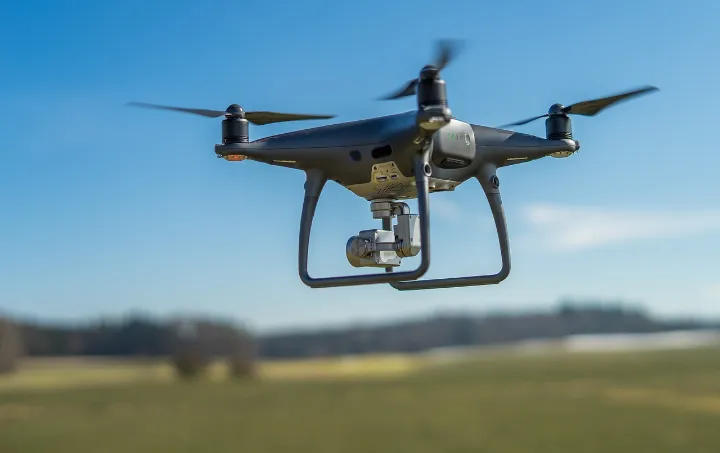 This increase in demand for high-performance drones also leads to an increasing number of manufacturers offering more innovative products. The battery capacity improved, providing longer flight ranges on a charge, and their pricing decreased a bit. Nonetheless, they are still far from being affordable. Still, the ones that can afford to get one are guaranteed to have a lot of fun and capture some amazing footage.
Best Drones with HD Cameras in 2023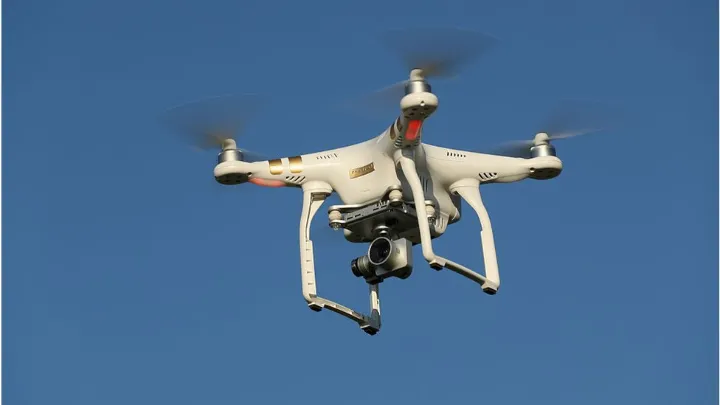 For our list, we focused on drones that come equipped with an HD camera. There are models that do not have a built-in camera, but they have a mounting bracket for GoPro Hero cameras. These models have been left out. For our list, we went for all-in-one drones that can do it all. Their pricing can vary a lot depending on the technology used, their remotes, battery pack, and various other features. With no further ado, here are the top 10 best drones with HD cameras in 2023 reviews.
Parrot Bebop 2
Parrot Bebop 2 is a simple little drone that offers reliable performance and comes with a decent price tag making it a viable pick for the ones that have restrictive budgets. It is an all-in-one drone that is easy to use and comes with a solid battery pack.
The model offers about 25 minutes of flight time. It is equipped with a 14-megapixel camera that can record at 1080p. It can be controlled with mobile devices, which means that it has a lower range than some might like. The drone does not have it's own remote, which might seem like a turnoff for some.
AEE Technology AP11 GPS Drone Quadcopter
AEE Technology AP11 drone might not be the most popular gadget on our list, but it is surely reliable. The model is an all-in-one drone that comes with a camera and a remote. Things look even brighter when looking at its price tag.
In terms of features, the drone comes with a high-quality HD camera that records footage at 1080p and 60 frames per second. The remote is very easy to use and offers a long range. Last but not least, the drone can run for up to 25 minutes on a full battery charge.
Autel Robotics X-Star Premium Drone with 4K Camera
The Autel Robotics drone is an impressive device that offers great value for the money. Even if 4K videos are not yet a thing, the drone offers unparalleled performance for a decent price tag.
As stated by the name of the product, the drone comes with a 4K camera. It uses an advanced 12-megapixel CMOS sensor and a 3-axis gimbal that improve the stability of the footage. The model comes with its own remote, and it is very easy to assemble.
Parrot Bebop Quadcopter Drone with Sky Controller Bundle
Sale
Parrot Bebop's original quadcopter is still a great purchase, especially since its price was dropped due to the fact that a new version was released. The gadget comes as a bundle with everything included in the box.
The model includes a large remote that makes it easy to control the drone. The drone itself comes with a large battery pack, GPS, and a built-in camera that offers 1080p recording. An extra feature is a fact that the model can also be controlled using a tablet or smartphone.
Eachine Racer 250 FPV Quadcopter Drone
The Eachine Racer is an excellent option for the ones that have a really limited budget and want an all-in-one bundle. It is a kit that consists of a drone and a remote.
Similar to all other models in our list, the drone comes with a built-in HD camera. The battery pack offers flights of up to 25 minutes, while the remote it comes with includes a convenient LCD screen making it easier to get perfect footage every single time.
Potensic RC Quadcopter
Sale
Potensic is one of the newer brands that attempt to offer affordable drones for enthusiasts that are struggling with a limited budget. The bundle includes plenty of different accessories, such as extra battery packs, chargers, and many others.
In terms of video quality, the model will not impress. It has a regular camera that can record HD videos. The most impressive part is the fact that for the money, the bundle includes a remote with a built-in LCD screen that makes it easy to view the video footage in real time.
Coocheer Syma X8G 2.4GHz 4CH 6 Axis Headless Mode RC Drone Quadcopter
Sale
While the Coocher Syma drone might not impress in terms of performance, the model does come with a very appealing price tag. The model is by far the most affordable on our list.
Looking at its hardware, the drone is fairly standard. It has an 8-megapixel camera that can record HD footage and a basic remote. Its battery pack will not impress as it offers about 8 minutes of flight on a full charge. However, the low price tag makes it a great deal.
XIRO Xplorer Aerial UAV Drone Quadcopter
XIRO Xplorer drone is a decent model that offers good performance for a modest price tag. It is a complete quadcopter that comes with a remote transmitter and a decent battery pack that offers it about 25 minutes of flight on a single charge.
The model has been equipped with a decent camera as it is capable of recording full HD videos at 30 frames per second. There are several additional options for the model, and additional batteries can be purchased separately, which can prove to be useful when there is no way to charge the drone.
Parrot AR Drone Quadricopter, 2.0 Edition
Parrot AR 2.0 Drone is a great gadget that offers plenty for a low price tag. It comes almost fully assembled and can be controlled only with a smartphone or tablet. The battery pack is decent enough, as it offers 12 minutes of flight on a single charge.
As for the camera, the model can record at 720p and 30 frames per second. Even if the resolution is not full HD for the money, it is difficult to find a better deal.
DJI Phantom 3 Advanced Quadcopter Drone
DJI can be considered a leader in the market in terms of drones. Their products have been proven to be extremely reliable and very popular amongst professional filmmakers.
The Phantom 3 is one of their more popular models that comes with a high-quality camera that can record 2.7K HD footage. It is an advanced remote that offers reliable control and an excellent range. The built-in screen makes it easy to see the footage in real-time. Last but not least, the model offers a flight time of 25 minutes which is quite impressive for its size.
Final Words
Drones are not only fun but also great at capturing stunning footage. The best models are the ones that have their own remotes. The ones that can be controlled with a smartphone or tablet usually have a lower range which can limit the freedom of the person handling it. For our list, we selected a wide range of models that can vary a lot in terms of pricing and performance. The bottom line is that regardless of the available budget, anyone could find a suitable drone among the ones listed above.