If you're looking for a good drone for beginners and do not have enough budget to invest in the DJI's products, Staaker will show you an item; it is seen as the best alternative solution for a Mavic drone.
Fimi X8 Se is the product we mention above, released in 2020; Fimi's X8SE marks their latest midrange consumer-oriented release from the Xiaomi subsidiary. In this Fimi X8 Se Drone Review, you will know why this drone is the best for you. 

Key Features
4K Camera

12MP

3 Axis Mechanical Gimbal

Intelligent Flight Modes

Dual GPS

Safety features enhanced

33 Minutes Flight Time
Pros: 
High-quality 4k camera
Incredible battery life
Easy-to-use controller
Cons: 
No crash avoidance feature
Over the license-free weight limit
Quality & Design
The X8 model's collapsible wing design is almost identical to the X8. The arms are stored beside the body. This reduces the drone's footprint and makes it easier to transport.
You can fly the drone in any weather conditions with confidence, thanks to its sturdy aluminum construction and rainproof coating. This is a nice feature.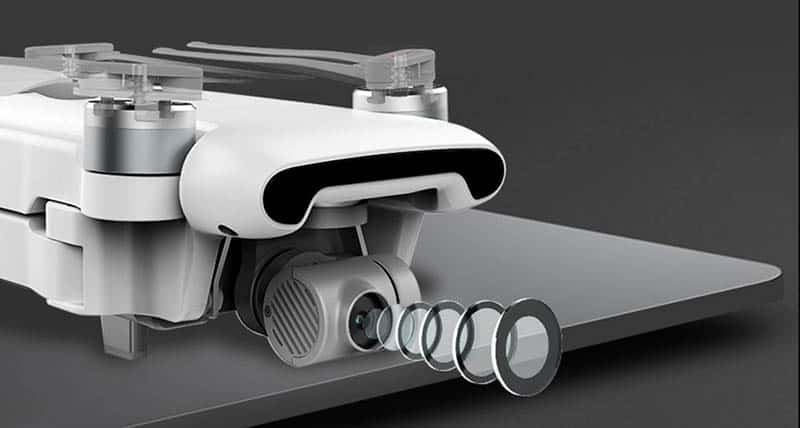 Fimi's has managed to decrease the drone's running weight by 25g. It now weighs 765g. This isn't enough to make a significant difference when comparing models.
The reduced flying weight is due to the improved aerodynamics and the more powerful brushless motors. Both of these improvements enhance the flying experience.
Fimi's integrated MicroSD slot has been upgraded to allow for 256GB of cards. This allows you to capture more footage on each card.
Overall, the drones feel sturdy, solid, and reliable. The battery compartment is secured with a clip that locks in tightly, and the wings feel solid without any play. Fimi includes a complete set of replacement propellers. You can always locate replacement parts if you need them.
Read More:
Camera Quality

The new Sony CMOS Sensor is 1/2.6 inches in size, and a 26mm equivalent F/2.0 lens is mounted to a 3-axis gimbal with an 80o FOV. It also records 4K UHD video at 30p, 2.7K 60p and 1080p at 90p. The Hisilicon chipset is capable of transferring 100 Mbps data to MP4 formats.
Fimi has refined the sensor slightly, but it is still smaller than previous models that use a 1/2.3 inch chip. This change doesn't appear to have any effect on image quality.
They have also improved the tilt accuracy tolerance and algorithms of the gimbal to 0.005o. This is a great improvement for this class. This tighter tolerance allows for smoother tilts and pans, especially at high speeds.
They've also added the H.265/HEVC Codec, which offers the same quality and detail as H.264. It does require 40% less space. This newer codec can be quite difficult on your computer during post-processing.
The new model includes HDR recording for video and stills. This setting allows you to capture amazing images that include more detail in contrast scenes.
The camera's footage is excellent for a sensor this small. The default settings allow for natural color rendering and sharp images. Fimi has also taken care of the internal processing to reduce overexposures, vignettes, and corners. Also gone is the blue cast, which plagued older models.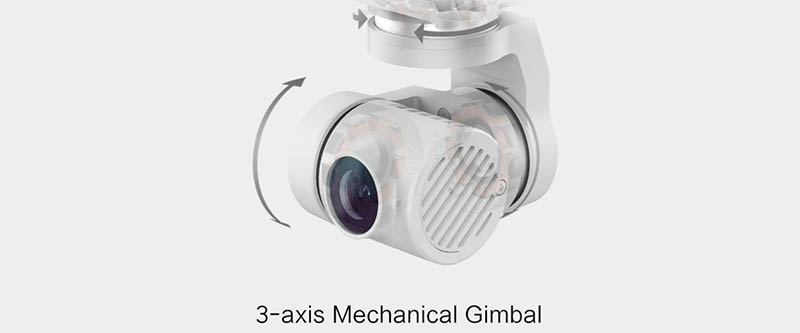 This camera can shoot still images at 12MP in JPEG or DNG RAW formats. It also offers an ISO range of 100 to 3,200. The camera's stills quality is good for the price.
The images are sharp and have a good dynamic range. To preserve information in the sky, it is best to underexpose. If you do not, the sky clip will show a significant loss of detail.
F-Log is a feature that produces flatter footage and allows for more post-processing adjustments.
It also has a built-in panorama. It can also capture multi-angle panoramas by simply tapping on either landscape or portrait orientations.
They are also automatically stitched together by the app. Fimi also includes the rectangular 3×3 mode to create a wide format panorama. This is in addition to the 3×1.
The 3x Digital Zoom allows you to get closer without being too close.
You can customize the Time-Lapse Mode. It also supports three types of intelligent flight modes, which adds flair.
The Night Shot Mode allows you to capture night images with better detail and clarity. It is best to keep the drone in tripod mode to avoid high winds. You will notice motion blurring throughout the frame.
Flight Performance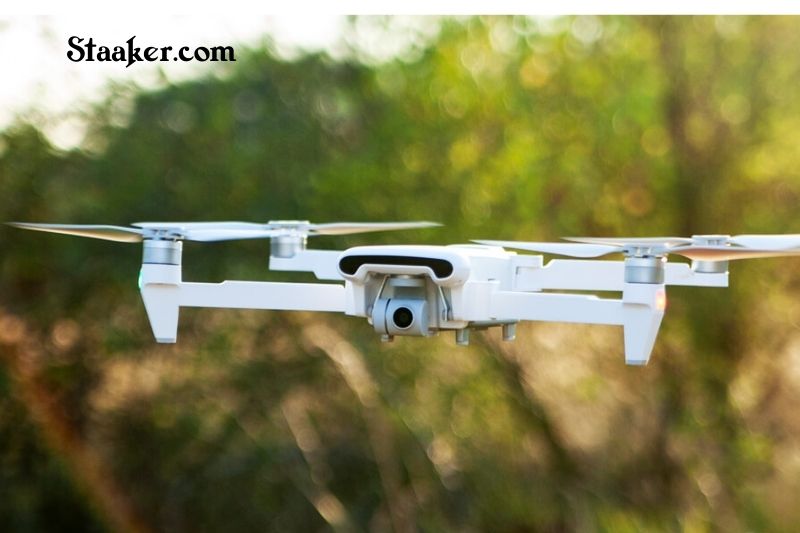 The Fimi Navi 2020 app allows you to fly the drone. It also provides all the necessary flight parameters, such as speed, elevation, and more. You can also share an aerial feed live online via social media.
The app is very well designed. All parameters, including the battery life, camera settings, and current position on the map, are visible.
It is also easy to fine-tune the flight controls or gimbal settings. Calibrations are also possible. You have complete control over all settings, including resolution, quality, white balance, and meters.
The app is great and very similar to DJI's Go4 app. It has a similar user interface. It is easy to use and has a simple and intuitive user interface. It's easy to use and not overwhelming. It's not difficult to learn for new pilots.
The drone is easy to fly and double-intuitive. It's as easy as calibrating the drone and then pressing the 1-click button to take off. It's very similar to a DJI Mavic drone in the air.
This drone is easy to fly and master for existing pilots. It's also one of the very best drones for beginners. It's stable, and it blows little in normal conditions.
The 1.5m hovering accuracy is maintained by it. It's fast, with a top speed reaching 40 MPH (18m/s). It's not difficult to fly, heavy, or unwieldy.
Remote Controller

The remote controller is a great product. It's well-designed and feels very comfortable in the hands.
The controls are all easy to access and have a transmission range of approximately 5km. This is more than the Mavic Pro or the Parrot Anafi.
You can control take-off, landing, and taking photos and videos. There is also a dial to control the mechanical gimbal.
You will find a smartphone attachment on the controller. It can be attached to either one end of the controller and allows you to fit your phone or tablet between them.
Although you don't require a smartphone to operate the drone, it would allow you to access the main features such as FPV or intelligent flight modes.
The advanced video transmission technology allows for streaming live video in HD to your smartphone.
Intelligent Flight Modes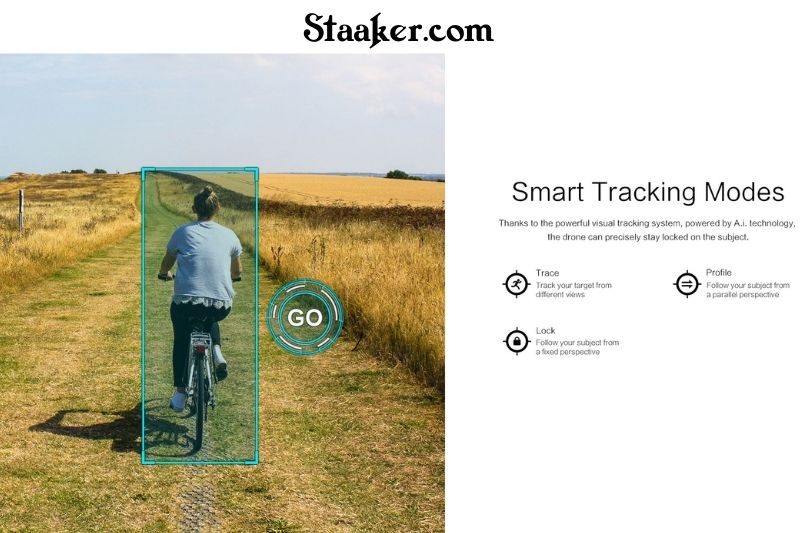 The Xiaomi FIMI X8SE comes with multiple flight modes, just like all high-end drones. These modes are perfect for beginners because they require minimal effort and allow you to capture amazing images and videos.
Cine Shot:

 Create amazing cinematic shots with just a click. This flight mode allows you to take four different types of pictures.

Dronie: The drone method for taking selfies. The drone will automatically lock onto the target and fly up and down to take a selfie.

Circle:

 The drone will orbit around the target.

Spiral:

 Similar to the above, but it will maneuver in a spiral around the target.

Rocket:

 This mode allows the drone to fly in a horizontal position with its camera pointed down, taking pictures of its subject matter.

Smart Tracking Mode:

 Powered by AI technology, the drone can track and follow your movements in three ways. This mode is great for outdoor activities because you can record yourself completely hands-free from the air. The drone can follow you from behind, track your movements and take a parallel view of you.

Flight Planning:

 This intelligent flight mode allows you to create a flight plan on the drone app. The drone will then fly along the path and return to your home. This technology will power drone delivery services very soon.
Safety Features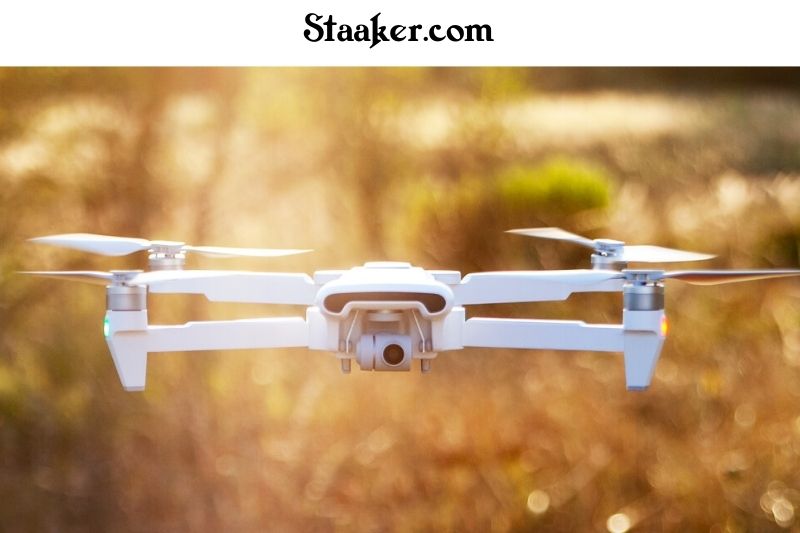 Many safety features are included in the Xiaomi Fimi X8 that will improve your flying experience. Dual GPS allows the drone to connect with additional satellites, allowing for better hovering and faster positioning. You can track your drone with GPS and ensure it never gets lost.
Multiple safety features minimize the chance of your drone being damaged or lost. It also has an automatic return home function that will activate if your drone loses connection to the controller or your battery is low.
Two IMU systems are available so that if one of the internal measuring units fails, the second one will be activated. This reduces the chance of your drone falling from the sky.
The drone is very wind-resistant, but it can get too windy. If this happens, the app will notify you and allow you to return the drone home.
Is the Fimi X8SE equipped with obstacle avoidance? This question is frequently asked because it competes with the Mavic Pro, which has this safety feature. The Fimi X8 SE is not equipped with an obstacle avoidance system in its current version.
Other Features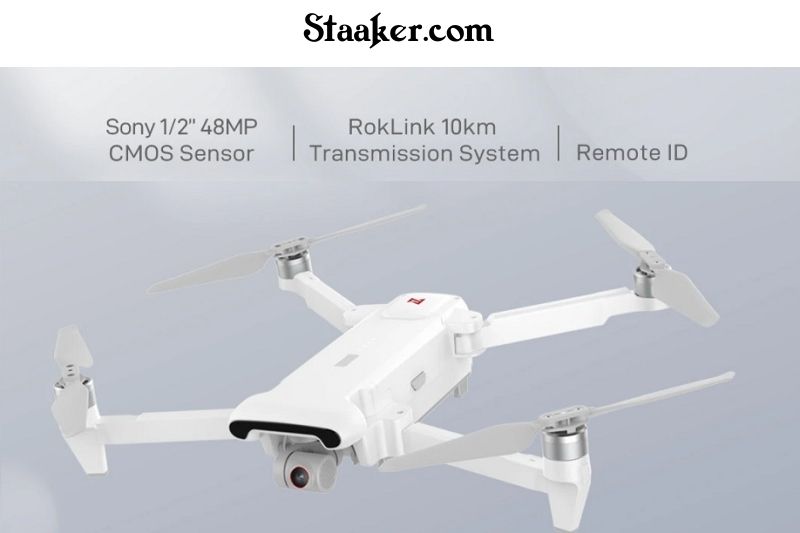 The drone is equipped with an intelligent lipo battery, which gives it a flight time of approximately 30 minutes. This drone is comparable to the DJI Mavic and Air, but it is still on the longer drone flight time. It is worth purchasing extra batteries, as you will not enjoy the drone flying for more than 30 minutes.
The FIMI Navi app works with iOS and Android devices. It has an intuitive interface that is easy to use and gives you access to most of the amazing features drones have.
The Xiaomi X8 SE lacks an obstacle avoidance system. This will not be an issue if the drone isn't going to be flown far from you, but if the drone's transmission range is being tested, you'll need to be more careful.
Battery Life
This class has great battery life. Fimi's aircraft uses the same 4500mAH battery that was used in earlier models. However, Fimi's has increased the flight time to 35 minutes when flying under ideal conditions.
This is an improvement of 33 minutes but still a significant improvement on the previous model. Normal conditions will allow you to fly for around 30 minutes.
Who Is the Xiaomi Fimi X8 Se Drone for?
Fimi is well-known because it produces a variety of drones. These range from affordable and easy-to-use products for beginners to heavy-duty industrial-grade drones that professionals can use.
The X8 SE drone is somewhere in the middle. Although it is aimed at beginners, the Xiaomi Fimi drone packs quite a punch and might be appealing to intermediate drone pilots looking for a more affordable option.
When looking for a drone to buy, the biggest problem is comparing all the selling points and trying to decide what's right for you. To help you sort through all the noise and make your decision, here are four key selling points for the Fimi X8 SE.
FAQs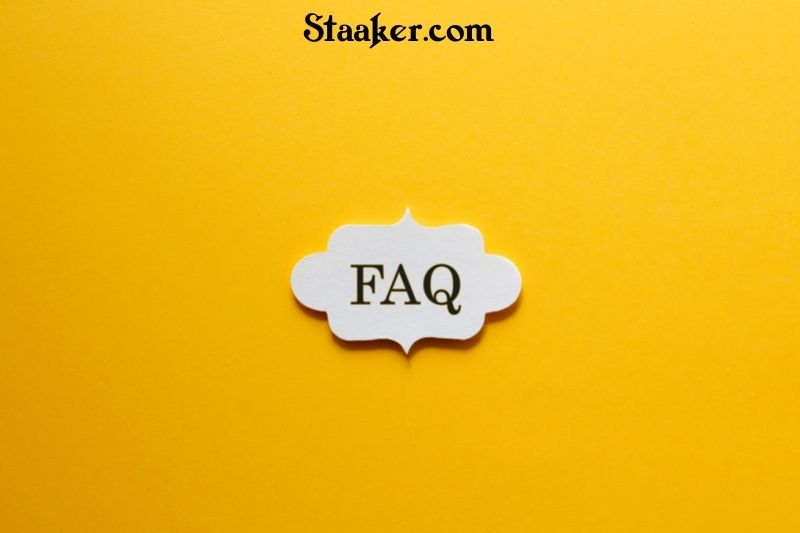 Will there be a DJI Mavic mini 2?
The next DJI Mini could cost less than PS250/$250 DJI just one year after the Mavic Mini; the Mini 2 drone was released in November 2020. If you waited and hoped for a Mini 3, you don't have until November 202. 
Read More: DJI Mini 2 Vs Mavic Air 2 2022: Which Drone Is Best for You?
Does the Fimi X8 SE 2020 have obstacle avoidance?
The FIMI X8SE 2020 will also feature an improved optical flow positioning, with a range of up to 30 meters. FIMIX8 SE 2020 vs 2019. What are the differences between them? 2020 Edition Old Version Range 8KM 5KM Active tracking Yes No Obstacle Avoidance No Satellite positioning GPS+GLONASS+BEIDUO GLONASS 17 additional rows * Apr 3, 2020
Source: https://www.firstquadcopter.com/news/coming-soon-fimi-x8se-2020/
How do I connect my Fimi X8 se?
Video: 
How do I update the firmware on my Fimi X8 se?
Firmware Updates for Xiaomi Fimi X8 SE 2020 Drone Download the firmware. Connect the drone to your computer using a USB cable. Turn on the drone. Copy the firmware file, paste it in the FC-UPGRADE directory and wait for three minutes. After that, turn the drone off.
Source: https://www.actioncamerafinder.com/drone/firmware/xiaomi-fimi-x8-se-2020-drone-firmware-updates-and-downloads
Is this a good beginner drone?
Yes. This drone is a great beginner's drone. However, it does not have obstacle avoidance. The price is still very affordable, and you get a great feature set. This is a great option for the price.
Is this a good drone for you?
Yes. A drone is also a great option for anyone looking for a low-cost Search and Rescue (SAR) drone. It is quite remarkable. It has a long transmission range, real-time GPS, and digital zoom. And it is very fast. These features combined make it ideal for this type of application.
The drone can also be used as an alternative to DJI products. This drone is a great option if you are looking for similar features at a lower price.
Fimi's X8SE is an incredible value for money. The features and the price will please hobbyists and newcomers alike. It's not perfect. Fimi's product is comparable to drones of twice the price. It's a product that has few faults.
Conclusion
Fimi's X8SE is a great mid-range alternative. It is designed with good features and good flight times. It deserves to be a great choice for newbies or hobbyists and is a powerful DJI alternative. We hope that our Fimi X8se 2020 Review can help you learn more about this drone and know which should you choose. Don't forget to follow our web to see new articles about Fimi X8 SE 2020 vs Mavic Air 2 and FIMI X8 SE 2020 vs Mavic Mini to be coming soon.