The Xiaomi Mi Drone is a great drone for those looking for a powerful and feature-rich option. It has a 1080p camera that can capture stunning video and photos, and its flight time is impressive at up to 27 minutes. It's easy to fly and very stable, making it a great choice for beginners and experienced pilots.
Let's look at the Xiaomi mi drone review article to see if it is a good drone for you.
Xiaomi Mi Drone 4K Short Review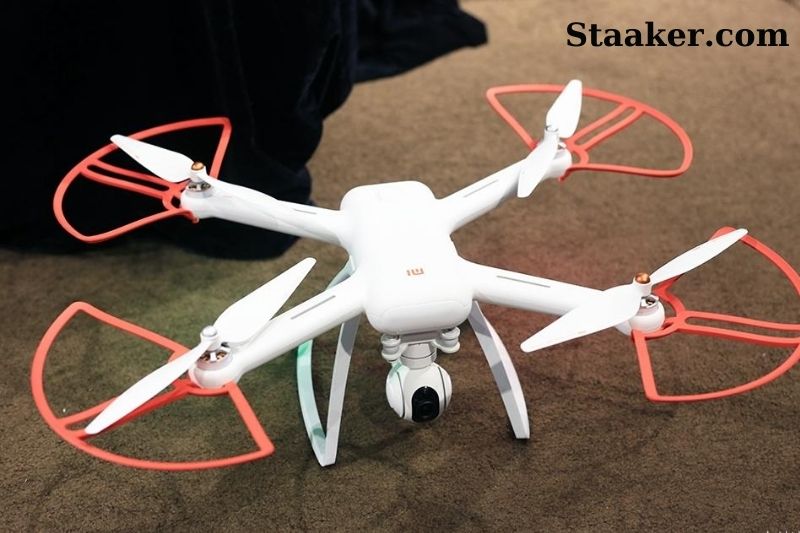 In the quarter that ended March 2020, Xiaomi Corporation was the third-largest smartphone seller worldwide. Xiaomi Corporation was founded by Lei Jun. It has expanded beyond smartphones to include other household and lifestyle electronics as well as software and internet services.
Xiaomi is known for its high-quality products at affordable prices. If you've ever used or seen one of their premium smartphones, this may be something you can relate to. If you haven't, don't worry. I'm about to show you a Xiaomi top-of-the-line drone comparable to other brands but much cheaper.
What's in the Box?
1x Xiaomi Mi Drone 4K
1x RC Controller
1x Camera
1x Battery
1x USB cable
2x Manuals
8x Propellers
1x Wall charger
Set of anti-collision shields
Thumb screws and a screwdriver
Accessories and Parts
Mi Drone 4K
Chargers 5 in 1
Propeller set
Motors for replacement
Fimi handheld gimbal
Mi Drone 4K backpack
Wi-Fi dongle
The Key Features
4k camera
12mp
Motorized 3-axis gimbal
Smart flight modes
Automatic return home
Transmission range 4k
27 minutes flight time
The Xiaomi Mi Drone 4K 4k drone is one of the most affordable 4k drones available. It has a design similar to the DJI Phantom 4 and many of the same features. Its 4K camera is the main feature.
The drone is stabilized by a 3-axis gimbal, which will enable you to capture professional-quality images and videos. Dual GPS will give the drone precise hovering capabilities and pinpoint accuracy. It also features smart flight modes and an automatic return home feature. The flight time is 27 minutes.
Xiaomi is a multinational electronics company that isn't well-known for its drones. However, the FIMI X8 SE is arguably the best 4k drone alternative to the DJI Mavic Pro.
Although 4k drones are prevalent, they can be too costly for some people. Fortunately, there are many affordable options, including the Xiaomi Mi drone 4k.
The Xiaomi Mi drone 4k is an excellent choice if you're looking for a drone that can be used for photography and doesn't cost more than $1000.
It is a fantastic drone, as you will see in this review. You can take stunning photos and videos with it.
Xiaomi Mi Drone 4K Review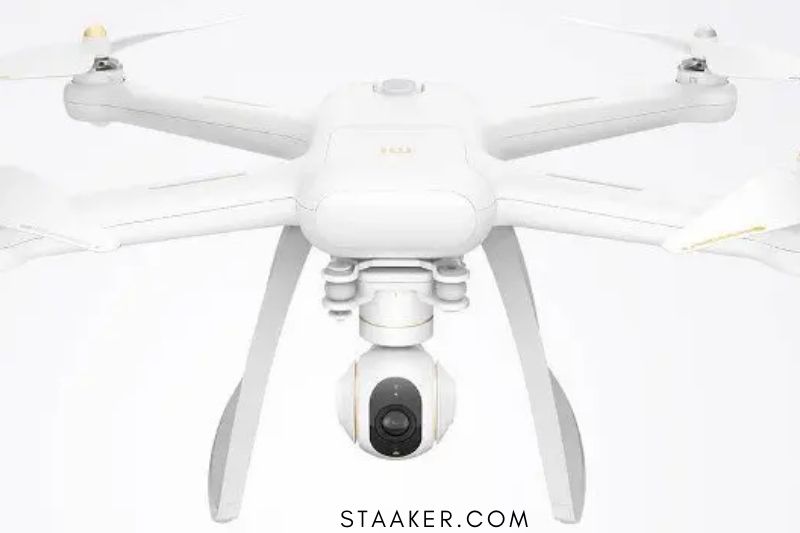 Pros
It's easy to fly
Smooth 4K movie
Intelligent Flight Modes
Amazing flight time
Extended transmission range
Easy assembly and disassembly
Ideal for wide-angle images
Camera zooming without distorting the image
Cons
It takes a while for the battery and RC to charge.
Users have complained about complicated settings in apps.
Propellers can make a strange whizzing sound and may require some firming.
The Xiaomi Mi 4k drone is well-constructed and looks much like the DJI Phantom. It has an all-white color scheme and landing legs that help the drone land more efficiently and protects the camera.
Although it's not very large, it is still a great drone. If you intend to travel with the drone and its accessories, I recommend that you purchase an excellent backpack for your drone.
The drone is 1.4 kg, including the battery. This is why you need a backpack for your drone.
Due to its weight, you will also need to register the drone if your home is in the USA, Canada, or the UK. You will need a drone license if you plan to use it commercially. This article explains how to get a drone license.
Most countries don't require registration if you are flying for fun. To be safe, you should check the local rules.
The landing legs of the drone are foldable. This means that you don't have to attach them. The drone is also compacted and easy to transport.
These large propellers are easy to mount and give the drone more excellent flight stability. Powerful brushless motors power the Xiaomi Mi drone 4k. These large motors provide the drone with strong thrust during takeoff. This allows it to reach speeds of up to 36 km/h, which is quite fast for this drone model.
A few words of advice about these motors: Clean them regularly. This will keep them in top condition and prolong their life expectancy.
The Mi drone 4k, like most modern drones, has cool LED lights beneath each rotor. These are larger than normal and make for an impressive spectacle if the drone is flown at night. This is something I wouldn't recommend unless you are a skilled drone pilot.
These lights can also be used to show when the drone's compass has been calibrated. They also flash in specific ways when there are problems with the drone. This allows you to quickly find the problem and fix it.
Dual GPS capability means that it can lock onto both GPS&GLONASS satellites for greater flight stability, hovering accuracy, and flight tracking.
GPS allows the drone to use smart flight modes and safety features, which I will discuss later in this review.
What happens if there is no GPS signal in the area you are flying? This can happen even with the drone's dual GPS. However, the drone has ultrasonic and optical flow sensors that allow it to fly smoothly and maintain a constant altitude.
This drone uses a 15.2v 5100mAh LiPo intelligent battery. These are the latest modular batteries that offer a longer flight duration. The technology prevents the drone from overheating, and the battery lasts longer.
The Mi drone 4k can fly for around 27 minutes, putting it on the upper end of consumer drone flight times.
It takes a few hours for the battery to fully charge, so it is recommended that you buy at least one additional battery to extend your flight time and not wait for the battery to recharge.
The design of the remote controller follows the drone's aesthetics. I love that it is not too large and has a minimalistic appearance. The buttons aren't too many, as the app can access the main features.
There are a few dials at the top to control the camera exposure, and the gimbal and buttons on the back allow you to take photos and videos.
The transmitter can travel approximately 4km and comes with an internal LiPo battery, so you don't need to buy additional batteries.
To use the FPV feature of the drone and to access other features, you'll need to download the official FIMI Navi App. It is available in both the Apple App Store and Google Play Store.
It is a great app with a high rating on both the app markets. The UI is nice, which I love, and it is very easy to use.
Xiaomi Mi Drone 4K Unique Selling Points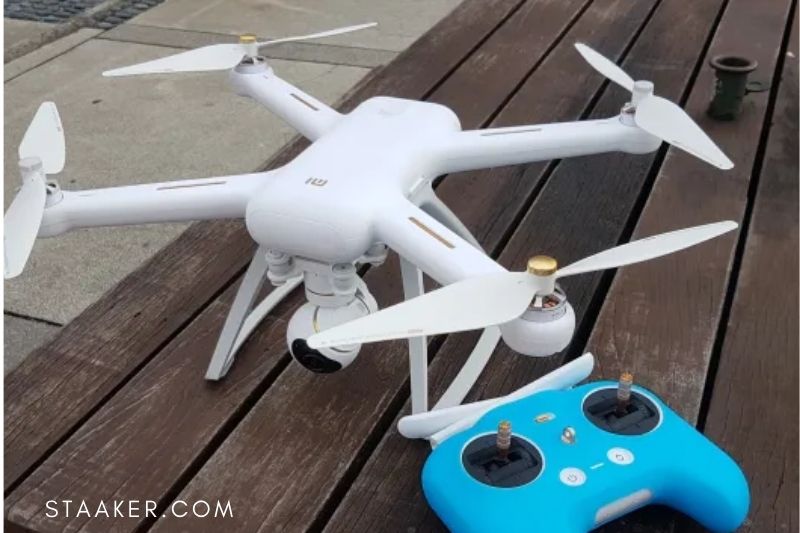 Even for beginners, flying is easy and stable
Additional security features include Signal Loss Failsafe and GPS real-time tracking.
Automatically detect no-fly zones.
A 12MP Sony sensor camera can shoot 4K/30fps videos and transmit live at 720p at distances of up to 2 kilometers.
The 3-axis gimbal stabilizer is highly sensitive and can compensate for up 2000 vibrations per second with a +/- 0.02deg accuracy.
Integrates Anti-interference System and Low Latency Technology
Xiaomi Mi Drone4K lifts at 6m/s and flies at 18m/s. It reaches 500m in height.
Xiaomi Mi Drone 4K Camera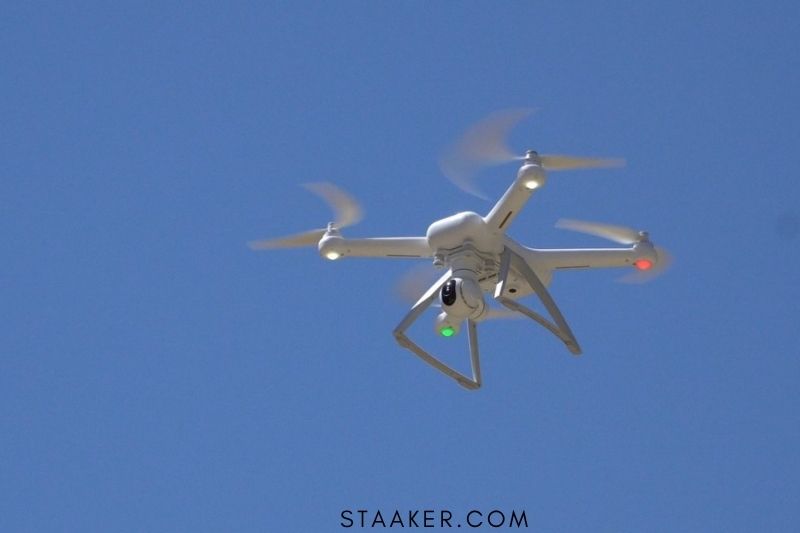 The main reason I love flying drones (or any drone for that matter) is their cameras.
These allow you to see the world from up high, which can be very exciting if you love nature and take photos and videos of beautiful landscapes and skylines.
With every drone camera, images and videos can be blurred or distorted. But with the Xiaomi Mi drone 4, you can.
This camera will let you take professional-quality photos and videos. It can also record 4k videos at 30fps, which is a good frame rate. You can also make slow-motion videos like those you see on YouTube.
Still, images will be shot at 12mp. The camera also has a 1/2.3-inch CMOS sensor that will make sure the photos are crystal clear.
It can rotate 360 degrees to capture more detail in your video. A 3-axis gimbal also supports the camera to ensure that your images and videos are free of distortion.
The back of the camera has a micro SD card slot. It accepts class 10 and above memory cards, with a maximum of 32GB. You can stream live video to your smartphone in 720p resolution. The video is transmitted with anti-interference technology, so you won't notice any lag.
The Xiaomi Mi drone 4k is an excellent choice if you're looking for a 4k drone at a reasonable price.
Intelligent Flight Modes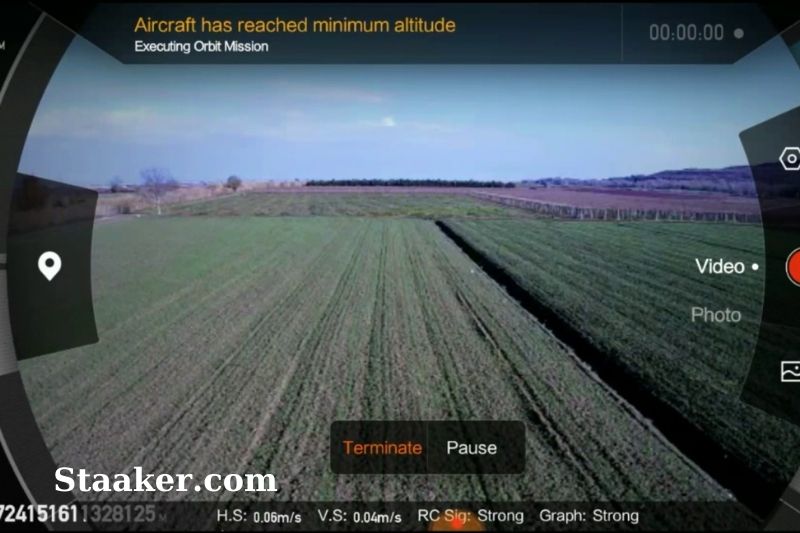 This drone's best feature is its ability to fly autonomously. While many drones come with intelligent flight modes, not all do the job as intended. The smart flight modes included with the Xiaomi Mi Drone 4k are easy to use and work well.
These smart flight modes include:
Orbit: You can place the drone at a point of interest, and it will orbit that location automatically.
Waypoint: You can draw a flight route on the app, and the drone will follow it to return home.
Dronie: This very cool flight mode is great for taking photos and videos. The drone will automatically lock onto your position and fly away while you take photos or video.
Tap fly: This works similarly to Waypoint, except that instead of drawing a flight route, you tap anywhere on the map. The drone will fly there.
Automatic return home: This feature is very simple to activate. You can either press the return home button on your controller or in the app to activate it manually. You can also activate it automatically if there is a loss of connection or the battery becomes low.
It comes with dual GPS and has excellent accuracy. Many cheaper drones may have similar features, but they won't land close to where they took off. However, the Mi drone 4k is very accurate in its return home function.
Flight Performance
The Mi drone 4k performs exactly as you'd expect from a Xiaomi product. It also flies very well. The drone is stable in the air and hovers precisely. You don't have to be an expert drone pilot to fly it. If you follow all the instructions, it's easy to fly.
Even when the drone moves fast, you will not notice any jitteriness or jello effects. This drone is easy to pilot thanks to its smart flight modes, return-home feature, and return-to-home function.
Remote Controller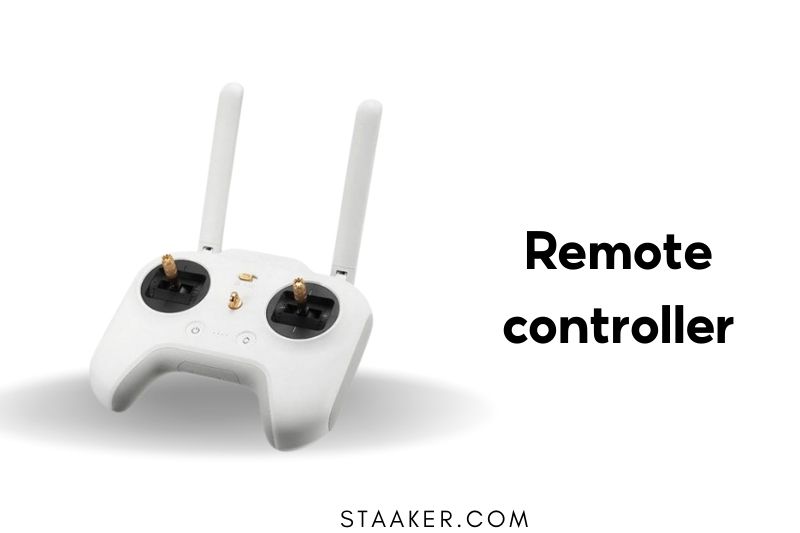 It's impossible to review the Xiaomi Mi drone 4k without mentioning how great the remote controller is. The remote controller might be a little bulky for beginners or first-time pilots. This is not true for professional remote controllers.
High-end models, such as the Xiaomi Mi drone or DJI drones, have a lot of features that make them responsive and intelligent.
The remote controller allows you to fly the drone as far as 2,000 meters. This feat is impressive for a high-end drone, as the DJI Spark can only fly up 1,000 meters. The remote controller also comes with a phone holder.
This gives you the freedom to insert your smartphone. Similar to DJI Mavic Pro 2 with the foldable transmitter.
You can also customize your routes. You can take off and land instantly with just a click. Smart return to home functions can be activated by flying around the point. As previously mentioned, this drone can be connected to a powerful 2.4GHz transmitter.
You only need to change the Mode 2 settings to get the best performance. The aircraft can fly up to 2,000m and reach a maximum height of 800m from the pilot.
Pro and Safety Tips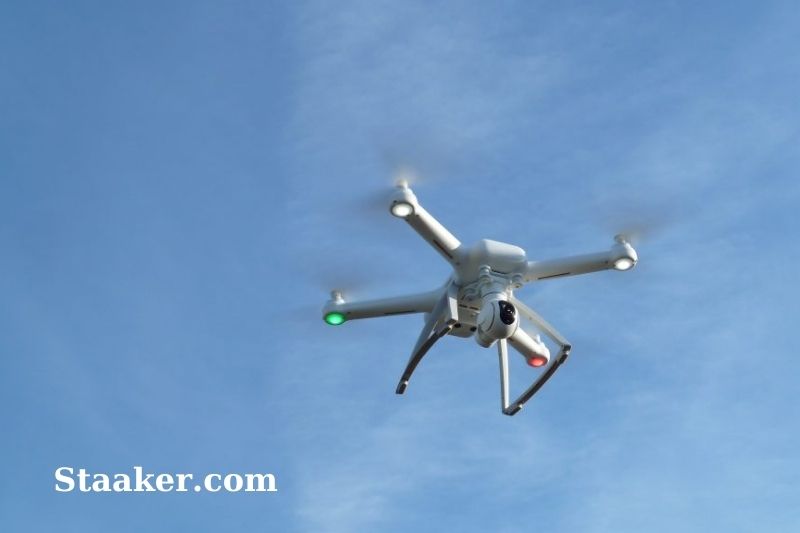 Before you take to the skies, check your state laws regarding drones. Flying in restricted areas or exceeding flight distances will not result in a fine.
Flying in open areas is a good way to keep your drone and other objects safe. Open areas will provide better GPS signals essential for flight routing and location.
Avoid drone-restricted areas such as airports and highways.
If you want your drone to be able quickly to determine its direction, ensure it faces forward.
Face the antenna on the remote control to ensure maximum signal communication.
Press power simultaneously with the key to land the drone in an emergency.
You may sometimes get a GPS error or compass message when trying to take off in crowded areas or between buildings. Clear the error by rotating your quadcopter.
Customer Experience
Amazon gives it a rating of 3.8 stars out of 5. 65% of its reviews are 5-star. The simplicity and ease of use are the main reasons people love the Xiaomi MI drone. The drone's camera takes high-quality photos and videos and is also stable. The controls are very responsive, and the instructions are simple to follow.
FAQs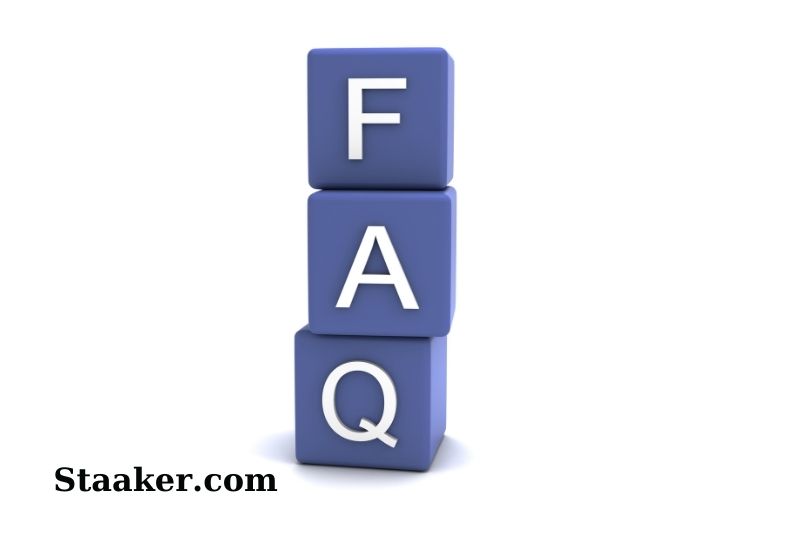 1. Does Xiaomi make drones?
The Xiaomi Mi Drone 4K drone is among the most affordable 4k drones available. It has a design similar to the DJI Phantom 4 and many of the same features.
2. Which is better: Xiaomi Mi drone vs DJI Phantom 4?
The sleek, similar Phantom 4 Pro clone was designed and manufactured in China by "Mi", a well-respected electronics company.
It is important to remember that the Xiaomi Mi 4K drone does not come with obstacle avoidance technology like the Phantom 4 Pro.
3. Is Mi Drone 4K App not on the Play Store?
Recently, I lost my phone. The drone is now useless without it.
Conclusion
The Xiaomi Mi Drone is a great drone for those looking for a budget-friendly option. It offers many features for the price, including a 1080p camera and a flight time of up to 27 minutes. The drone is also easy to fly, making it a great choice for beginners.
However, there are a few downsides, such as the lack of obstacle avoidance and the fact that the camera isn't removable. Overall, the Xiaomi Mi Drone is a great option for those looking for a budget-friendly drone with many features.