Drones are becoming increasingly popular, and various models are available on the market. But which is the best drone for kids? 
Based on our extensive research, we've compiled a list of the best drones for kids. These drones are durable, easy to fly, and, most importantly, safe for kids.
Top Rated Best Drone For Kids
Best Drone For 4- 6 Year-Olds
1. Potensic A20: An excellent drone for children who are just starting to fly
This drone is compact and sturdy. It has an integrated pressure sensor and can hover without operator assistance. You can also fly in the pilot-friendly "headless" mode. This means that the drone can be controlled with one control stick. It is much easier than many video games. Prop guards are strong and sturdy in case you do crash.
The downside is that the flap to protect the battery is not very effective. Don't be deceived by 16-minute flight time claims. This is just an increase of the eight-minute (optimistic) time for one battery, as there are two.
This drone is still capable of flying for a reasonable amount of time. Overall, we think it's the best drone to get kids started in remote-control flying.
Pros
Cons
2. Holy Stone HS190
You will need to unroll the motor arms before you can fly the HS190. This will allow you to see how strong they are. As the motor arms click into place, you'll feel their durability. The motor arms are ready to go as soon as they have been unfolded.
The HS190 quadcopter comes with a small searchlight that assists with visual positioning. It can fly between 5 and 7 mins and can travel between 30 to 5om.
The drone doesn't have replaceable batteries. In fact, it has a built-in battery. This indicates that it is difficult to replace the battery and will require you to remove the entire body. The charging time is quite quick, however.
Pros
Mode of Headless
 Wi-Fi Transmission
 3D flip
 One-key return
Altitude Hold to achieve remarkable stability
Foldable Compatibility
Cons
Drones do not have cameras
 Less flight time
The battery is not readily accessible
 Best Drone For 7-10 Year-Olds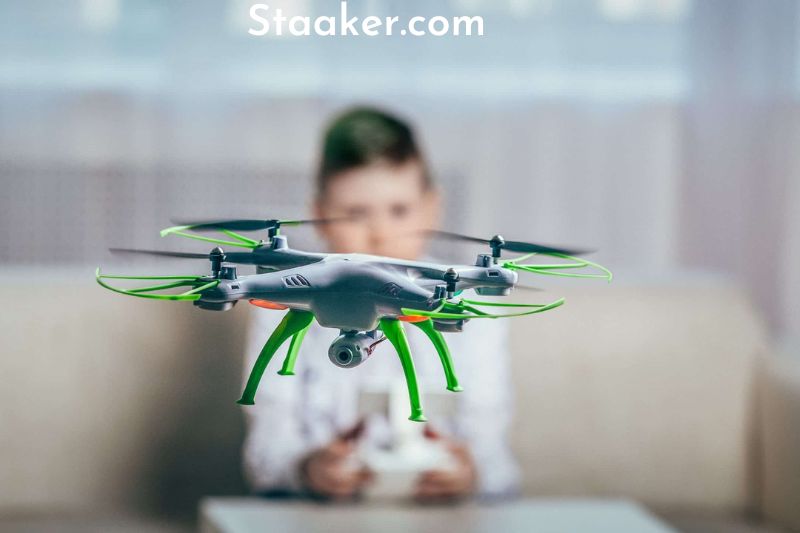 1. Holyton HT02 Mini Drone: Best cheap drones for kids
This quadcopter is a great option for those who are looking for an affordable option. It has altitude hold and three-speed modes.
This drone has protection guards, a headless mode and an emergency stop. It is made to be as easy to use as possible. This drone is designed to be fun for all ages and abilities.
Three batteries are included with the Holyton HT02, and they should provide up to 24 minutes of flight time. Its lightweight and compact design mean you don't have to register it with aviation authorities. Plus, it is easy to transport.
You get four spare propellers (two guards), two USB chargers, and three drone batteries, despite the low price. These will provide everything your children need to have fun with their drones. You can't go wrong with this drone, even though it doesn't have a camera as you would expect for the price.
2. Kidomo F02: A rugged but affordable camera drone for children
The drone folds down to 89mm (3.5in) and weighs 200g. This allows you to feel confident that it is a toy. The 360-degree flip button is another clue that no child will complain about.
The machine is smaller than its larger counterparts, but it still resembles their design with some nice touches. It has three flight speeds that are similar to the DJI drone's normal, cine, and sport modes.
You can also use the altitude-hold function. You can also fly headless, which is what many beginners prefer. It's much easier to see the screen than a monitor.
A 1080P camera is an added bonus, as you can capture much better quality footage. It's not a stabilized camera, but it is within reason. As with all systems of this type, the limitation is that wi-fi radio control can only reach approximately 43m (140ft).
Pros
One-key take-off/landing
1080P camera
Included are detachable prop guards
Cons
Wi-fi has a limited range.
3. Syma X20 Mini Pocket Drone – Best budget drone
Syma X20 is a small drone that is perfect for beginners but still fun to fly for experienced pilots. The Syma X20 has two speeds and offers stable, easy-to-use flight modes: headless and auto-hover.
Syma X20 is a small drone that can be carried in a pocket. It is small enough to fly inside and can be used for entertainment on rainy days or colder days. The drone's LED light makes it easy to fly in darkened rooms or at night.
The X20's six-axis gyro provides stability and makes it easy to fly. The X20 has a single key take-off, landing, and headless mode. It also features auto-hover. It can return to its starting position for landing if the battery is low or it is not in control.
The drone can also perform a continuous 360-degree roll. This is a great way to entertain. You can't replace the battery to extend the flight time. However, charging takes less than an hour.
Pros
Stable in flight
Extremely small
Affordable
It's easy to fly
Cons
The battery does not come out
Short flight time
Best Drone For 11-14 Year-Olds
1. Holy Stone HS210
Holy Stone Mini RC Drone features make flying easier and safer, including auto-hovering, headless mode, strong propeller guards, and headless mode. At 21 minutes, the battery life is longer than most drones for kids.
Holy Stone's HS210 miniature drone is a great introduction to drone flying. Auto-hovering mode lets kids focus on speed changes and turns without having to think about altitude. Headless mode allows the drone to be controlled in any direction it wishes.
The drone has a range of up to 164 feet and an expected battery life of 21 mins. This is more than other comparable drones.
The drone can also fly in circles and do 3D flips, making it a great choice for kids. It can also launch and land using one button, or it can be thrown into the air. A nice safety feature is the emergency landing button. Parents can rest assured knowing that their children are protected by propellor guards.
Pros
Flight controls are simple to use
Lightweight and small
You don't need a smartphone
Battery life is excellent
Cons
2. DJI Mini SE: The best drones for teens runner-up
The DJI Mavic Mini update(opens a new tab) is not a toy. The drone is sub-250g, which is the minimum weight for registration in the USA, China and the EU.
It's an amazing job. It is suitable for older children with smartphones or adults who aren't yet grown up. It has the same basic components as pro drones and can fly for the same amount of time.
You can record up to 2.7K video and save 4000 x 3000 pixels JPEGs to MicroSD cards (opens in a new window). The lens is also stabilized, so the results are far superior to other toys.
This is a genuine flying camera that you are buying as a gift. You can also use it to take automated orbiting videos of your child, which could boost their social media. It can be equipped with many additional features.
Pros
Stunning, smooth video quality
High-quality components
Cons
Not made for rough and tumble.
Only the Mavic Mini, which is more expensive than the SE, is available in Europe.
3. BetaFpv Cetus Kit: Complete FPV Kit for Beginners
You can buy everything you need for FPV, including goggles, a controller, and the drone, for a fraction of the cost of other gear. Although it may not have all the essential features that FPV enthusiasts insist on, this isn't a problem.
It's ideal for older children (or fathers) who long for the thrill of flying their micro drone remotely and wearing goggles.
There is also key functionality. The remote can be used to control a computer and play drone simulations while the battery charges. Don't tell your children, but certain aspects are better than enthusiast gear.
The drone is small enough to not cause any harm if it crashes, and unlike other FPV drones, there's a hover sensor.
Pros
FPV is a video game in real life.
Included are familiar game-like controllers and goggles
Include optical flow hover (unusual for FPV).
Cons
Goggles do not record video.
Best Drone For Teenagers
1. DJI Mini 2
The DJI Mini 2 is more than a toy. It offers quality and affordability, making it an ideal choice for teens. Your teen can create stunning content with the help of a 12-mp camera, 4K video and a 3-axis tilt gimbal.
DJI is one of the most well-known drone companies in this game. DJI's drones are mostly aimed at professionals. The DJI Mini 2 bridges the gap between toy drones and more expensive professional options.
Although the Mini 2 is lightweight enough to not require registration with FAA, it has a range of up to 6.2 miles and can fly at elevations of as high as 13.123 feet above sea level. These capabilities will require you to be familiar with certain FAA regulations before you can lift off.
The Mini 2 boasts a powerful camera that can record 4K video and 12MP raw images. It also features a 3-axis tilt, which means that the video will be smooth and steady. It is extremely stable even in windy conditions, which makes it easier to fly.
Smart flying modes and built-in GPS make flying simple. Return to Home mode makes it easier to return the drone, while Cine mode allows for slower speeds and better control.
Although it is more expensive for teens, the drone's stability and controls should help reduce the risk of crashes. DJI also offers protection plans if you need them.
Pros
Excellent camera
Smooth video with great stabilization
Extremely stable flight
Battery life is excellent
Cons
5. Holy Stone HS330: Excellent safety, circle mode, easy-insert battery, and good safety
This drone is a combination of toys and professional brands. It offers 3D flips and a headless mode. But thanks to the addition of five sensors (front/back/left/right/bottom), it can also be directed by wafting a hand near the hovering drone; it'll immediately back off.
This adds an obvious safety benefit, but it is worth noting that the propellor guards work better than many other drones on this list.
This drone is also a good choice because it has a circle mode (the drone makes small circles), three-speed modes and a battery design, which is much more simple to insert and take out than other compact drones.
Pros
Small size
Solid construction
Simple controller
6. Ryze Tello: Best With A Camera
The Tello shares many tech features with DJI's parent company Ryze, which is great news for quality and smarts. The body has a camera that can capture five-megapixel stills and 720P video.
This is the best quality toy market. You can also find an Iron-Man-branded Tello and Edu(national) flavors (see below).
There are plenty of tricks and flips to impress your friends. But the real strength is its educational value. This includes compatibility with Scratch, a block-based visual programming language that allows computer enthusiasts to learn to program on their phones or tablet.
The Ryze is a popular choice for STEM educators because of its coding capabilities.
The robust airframe has not been updated since 2018, but there have been many software updates to keep the app current. Alternatives have been developed by other companies and are available in the app stores. These include functions such as panoramic photography or FPV flight.
Pros
Cameras are made of high-quality components.
Protective measures
The maximum range of 100 m
Cons
GSM not available
It doesn't include all of the coding features found in the Ryze Tello EDU
7. Ryze Tello EDU – The best drone for youth who love to code
If you are looking to learn to program and fly your drone, it is for you. The specifications of this drone are the same as those of the Ryze Tello Iron Man and Ryze Tello Iron Man, but you can program commands in multiple languages.
The original Ryze Tello, number 4 on our list, will let you program Scratch or DroneBlocks. But this EDU version lets you use Python and Swift programming languages.
This is great news for wannabe coders. You can program Tello EDUs together to fly in a swarm and perform synchronized aerobatics.
The EDU also comes with Mission Pads, patterned cards that can be programmed with the onboard camera to identify the card and perform a precoded operation.
Pros
Similar specs to the Ryze Tello
Ability to program in multiple languages, including Python
Cons
This version includes educational components.
What To Look For When Looking For The Best Drone For Kids?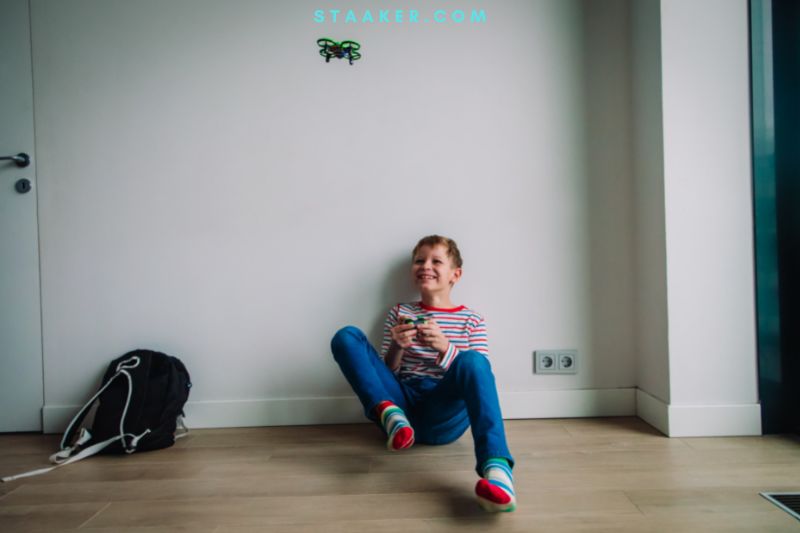 There are many factors that go into choosing the best drone for children. This guide will help you identify the things you need to be aware of:
You can read more How to choose a drone before buying
Price
Drones for beginners and children are affordable – there's something for everyone. Good quality products can be found for $30 to $130 depending on the size of the product, wi-fi and other features.
DJI Phantom drones can be more expensive at up to 1000 dollars.
Age Guidance
A drone that is appropriate for the age group of a young child or teenager will be best.
Although you can consult the manufacturer's instructions and our reviews to determine if a drone is appropriate for children, the best way is to see if it is small and has simple controls. Children are best served by anything that can be used indoors and is small.
Indoors and outdoors
You can use some drones indoors or outdoors. Make sure to read the reviews and choose the right one for you. A mini drone that can be used both indoors and outdoors is a better choice for younger children. They can be carried in their pockets or bags.
You should look for something larger if you are buying for a teenager or want to give your child the opportunity to play in a park. Some are too heavy to register with the FAA.
Cameras
Nothing is more exciting than seeing a drone from a different perspective. This is possible via an onboard camera paired with a smartphone. The clips can be saved to be viewed later or shared online. Remote-controlled drone cameras are more expensive than regular ones, but you can still get 720p models for as low as $100, which is not too costly.
The norm is HD camera drones, and you won't find lower than 720p for good models.
All privacy laws must be observed for outdoor drones equipped with cameras. I.e., You cannot take photos or trespass on private property.
We love the 1080p camera on the SNAPTAIN S5C, which makes it our top choice for drones for photography.
Safety features
Safety features are important for younger children. Propellers are the most dangerous part of a drone. Although they are not intended for beginners or children, propellers can cause serious injury if touched.
Protective shields, guards or complete cages are recommended to keep propellers away from anyone. These also protect the drone, which is more likely to crash when it is being controlled for the first time.
Many drones have a modular design that allows you to swap out any part of the drone if necessary.
Safety and control concerns are the main reason drones are quadcopters (4 propellers) rather than convertiplanes (or a helicopter) designs. This allows for efficient lift and torque around its center of rotation.
Battery life
The main problem with the current crop is the battery life. The battery will not last for more than 10 minutes before it needs to be recharged. If you plan to use your battery for long periods of time, it is a smart idea to get a second or third one.
Maybe you need to see this guide:
Use it quickly
Drones that are easy to use for children are the best. They teach the basics and allow them to learn how to operate more advanced models. They can be controlled with one button, including landing and take-off.
Safety Rules
Drones can be a lot of fun, but there are safety issues. Drones can crash into people or invade private and personal space, so it's important to take responsibility.
Drones, or unmanned aerial vehicles (UAV), are legal in the United States. They can be operated by anyone over 18 as long as they don't weigh more than 8.8 ounces (250g). You will need to register your hand-operated drone with the Federal Aviation Authority (FAA) if it exceeds these limits.
The FAA will then give you an ID number that must be attached to the drone. The operator must be at least 13 years of age in this instance.
You don't need to use the drone commercially if you're just using it for hobby purposes.
There are only three models that meet this requirement, so you and your child can fly your drone outside in public.
You should also follow general safety guidelines.
You can keep your drone in view of your eyes.
Fly over crowds of people, stadiums or other public events.
Avoid airports and restricted airspace.
Avoid emergency situations (i.e., fires).
Under the influence of alcohol and drugs, don't fly a drone.
Private property should not be filmed by any remote-controlled camera drone.
Similar regulations are in place in Europe.
The important things which you shouldn't; miss if you don't wanna be fined: Best Places To Fly A Drone And Where Are Drones Banned
Is It Appropriate For A Child To Operate A Drone?
It all depends on the drone type and the location.
Mini or small drones less than 250g (55 lb) are legal. These drones are toys and cannot travel at high speeds or at high altitudes. These toys can be flown indoors and out without putting the child at risk.
The OAXIS MyFirst Kids Flying Drone Play is an example of a drone that's appropriate for children.
Age is a personal decision. However, generally speaking, 7 is a good age, even though manufacturers may specify 14 on the box.
The US requires that drones over 250g be operated by someone at least 13 years old. It is no longer considered to be a toy. The drone can fly faster, higher, and pose more danger to property and people in the event of a collision.
FAQs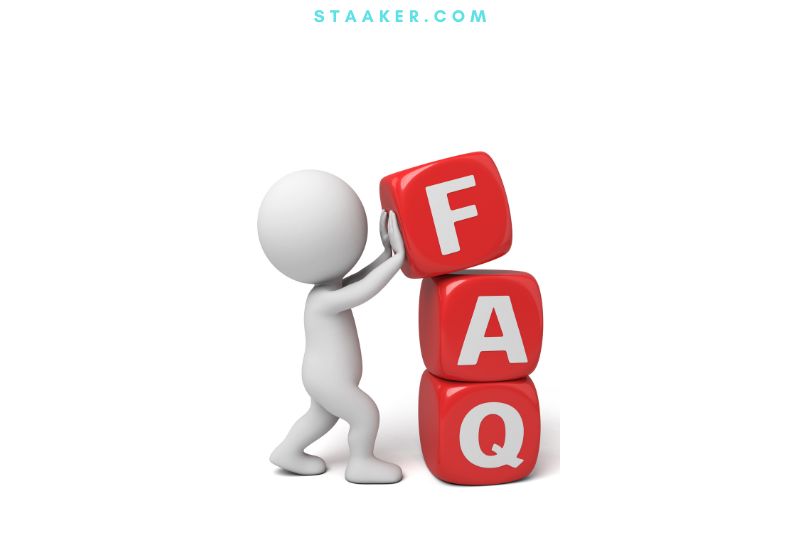 1. What is the cost of a drone for children?
Drones for children can be purchased from $20 to $500. Costs will vary depending on the size of the drone, quality of the camera, stability, battery life and other features. Drones at a lower price will not be as advanced, but they can still offer lots of entertainment.
2. Is it appropriate to buy a drone at what age?
The appropriate age for a drone depends on both the child and the parent. Drones that are designed for children can be used from seven to fourteen years old. More technical drones can be used for older children.
3. Is the DJI Mavic MINI suitable for children?
Due to its high price, the DJI Mavic Mini may not be suitable for children. The DJI Mavic Mini doesn't have any propeller guards, which could lead to injury for young children who aren't experienced.
It is stable in the air, and the DJI Mini 2 and Mini SE have better wind resistance making them easier to fly. The Mavic Mini might be the right choice if your child is familiar with drones.
Conclusion
There are several factors to consider when choosing the best drone for a child, but some of the most important ones include the child's age, interests, and skill level. Our list of the best drones for kids includes models perfect for beginners and more experienced pilots.
So whichever one you choose, you can be sure your child will have a lot of fun flying it around!