In the past, we have made quite a lot of comparisons and analyses of Mavic Pro with other devices like Spark or inspire 2 and even with other brands like GoPro Karma. We have probably read many times about Mavic pro. Again, in this article, Staaker will compare each Mavic Pro Vs Mavic Air aspect to see What makes many people judge Mavic air superior?
DJI Mavic Pro
The DJI Mavic Pro folds down compactly and is the first drone to be portable. The quadcopter can be folded down and stored in a large bag or pocket. It also opens up to allow for 4K video at speeds of over 40mph.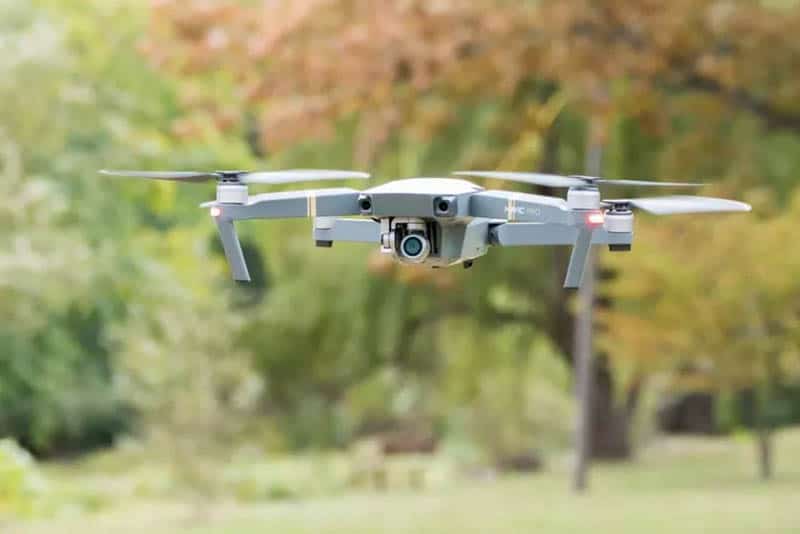 OcuSync allows for long-range and HD live streaming of video. DJI's Phantom drones were a market leader, but the Mavic Pro made aerial photography enjoyable and accessible.
DJI Mavic Air
DJI's Mavic Pro was a huge success, and they then launched Spark, which is much more affordable. The Mavic Air bridges this gap, providing all the great features of the Spark and all the pro-flight features of the Mavic PRO.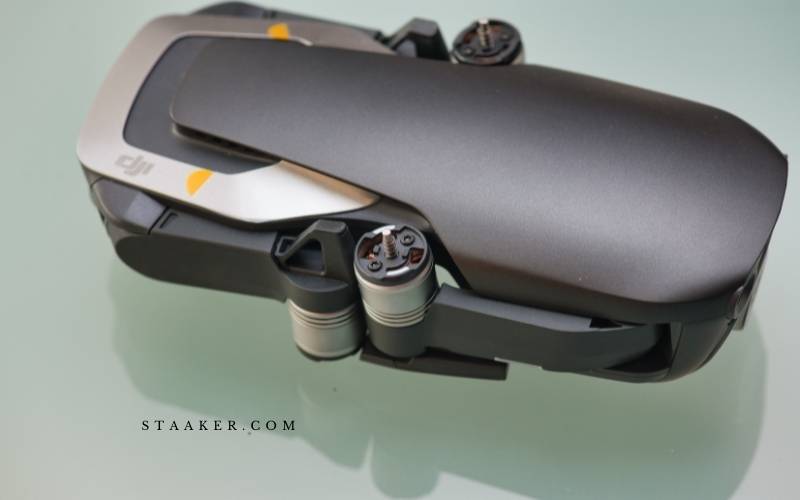 The Mavic Air also introduced a 100Mbps data speed for video capture on DJI drones for under $1500. This sounds like a lot, but it is enough to say that the Mavic Air immediately won the title of best video at the most affordable price for any drone.
The Mavic Air is available in two options. You can either buy the drone as-is or upgrade to Fly More to get additional batteries and a case.
We were forced to recommend the Mavic 2 drone series as the best camera for a compact drone.
However, the Mavic Air remains our top choice if you are looking for ultimate portability. The Mavic Air packs down so small that it can be carried around in your pocket.
Read More: 
Mavic Air Vs Mavic Pro Platinum
DJI Mavic Air Vs. DJI Mavic Pro a Comparison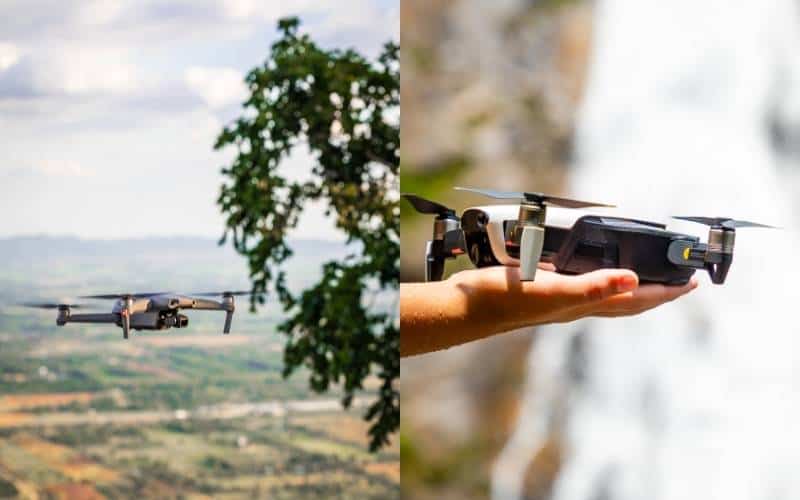 Specifications
The DJI Mavic Air was able to pack all of the great features of the DJI Mavic Pro into a smaller package. They also added some fun features to the DJI Spark, such as Quickshot and hand gestures.
The DJI Mavic Air was awarded the title of the best camera drone. It did not shoot and the Mavic Pro, but it was able to capture superior video. However, advanced usage is limited by the absence of OcuSync on the Mavic Air.
OcuSync enabled the DJI Mavic Pro to connect to multiple controllers or goggles at once. Although the Mavic Pro was small, it could carry several payloads.
Although this was not officially supported, you can still attach a GoPro, lighting, and other accessories to the drone. However, be aware of magnetic interference that could affect the GPS antenna.
Although the DJI Mavic Pro has been replaced by the Mavic 2 Pro, Mavic 2 Zoom, and Mavic 2 Zoom, the Mavic Air is still the market leader in drones that fold down small enough to fit into your pocket. It can be difficult to choose between these drones, especially considering their price tags.
Design and Portability
Both the Mavic Air's and Mavic Pro's designs are very similar. Both have foldable propeller arms that extend from the corners of a rectangular body.
Both have a camera mounted at the front. The Mavic Pro's camera has more visibility, while the Mavic Air's camera fits slightly into the chassis.
The most significant difference between the drones is their size. The Mavic Air is approximately half the size of a Mavic Pro and 41% lighter.
The Mavic Pro is 1.62lbs (734g), while the Mavic Air weighs in at 0.94lbs (430g). Although the Mavic Air is as wide as its bigger brother, it is shorter and more compact.
The Mavic Pro measures 7.79 inches x 3.26×3.26 inches (198x83x83mm), while its smaller brother, the Mavic Air, measures 6.61 inches x 3.26×1.92 inches (168x83x49mm).
The bottom line, the Mavic Air is far more portable. The DJI launch event presenter made it a point to carry his phone, wallet, and three DJI Mavic Air drones inside his vest.
He also carried the wireless controller in his back pocket. The controller comes with removable thumbsticks that allow it to be folded down for portability.
Ease of Use
You can control both the Mavic Pro or the Mavic Air from your smartphone. The Goggles allow you to see in the first person and also allows for hand gestures. To use the phone controls, download the DJI app on your iPhone or Android and insert your phone into the controller.
Although the experience is the same between the two devices, the Mavic Air's gesture control takes the crown. Mavic Air's sensors are more advanced than the Mavic Pro, and they can better identify where you want to go and how to get there. This gives you more control with your hands.
Features
Apps: The DJI Mavic Pro VS DJI Mavic Air can be used with DJI's mobile applications. The DJI Mavic Air or Mavic Pro can be controlled from your smartphone.
Automation Tools: Automating DJI drones is one of the most compelling reasons to purchase them. Both the Mavic Pro and Mavic Air are excellent examples of this.
You can use both drones to track a person and lock them onto it. You can then decide how high and far you want to follow them.
The Mavic Air or Mavic Pro will automatically take the drone down if you enter a No-Fly Zone.
The Mavic Air has enhanced sensors, which might allow for a better flying experience. If your Mavic Air is set to fly forward and encounters an obstacle, it will move around it and continue flying.
Indoor vs. Outdoor Flying
The Mavic Pro and Mavic Air are solid options for indoor flying. However, it requires some knowledge and experience. The Mavic Air, which is lighter and smaller than the Mavic Pro, will be better suited for indoor flying.
They are almost equal outdoors, but the Mavic Pro has a slightly longer battery life. The lighter Mavic Air is the better choice if speed is what you are looking for.
Video:
Camera Quality
Video
The Mavic Pro can record video at 4K resolution at 30 frames per second. This might not be the best option for sports or fast action, but it should work well for standard recording. The Mavic Pro has a 78.8-degree field-of-vision and a 60Mbps bitrate. It also offers an ISO range from 100 to 3200.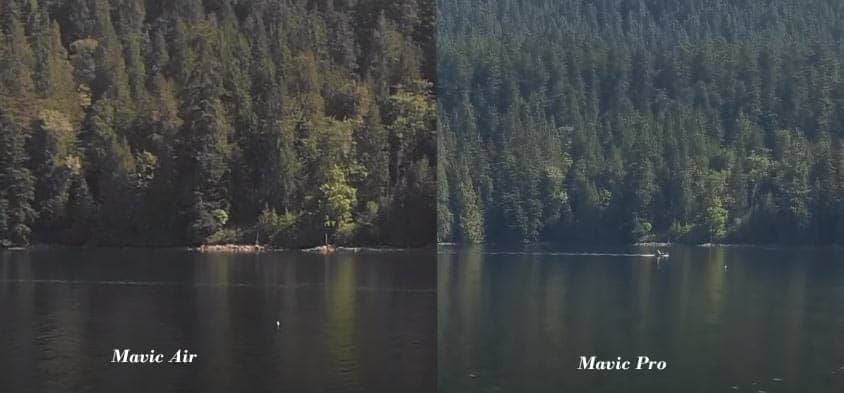 DJI's Mavic Air records video at 4K resolution. It also offers 24-frames per second recording, which allows you to capture fast-moving movements more efficiently.
The device has an 85-degree field of vision and a 100Mbps video bitrate. It has an ISO range of 100 to 3200, just like the Mavic Pro.
Photo
The DJI Mavic Pro has a 12-megapixel sensor with an ISO range from 100 to 1600. You can save your photos as JPEG or DNG, and you have the option to snap your images in a single shot, burst, auto exposure bracketing, and interval.
The Mavic Air has many of the same features. The Mavic Air comes with a 12-megapixel camera and an ISO range of 100-3200. This makes it slightly more powerful than the Mavic Pro. This camera can record in JPEG or DNG and record single-shot, burst, auto exposure bracketing, and interval photography.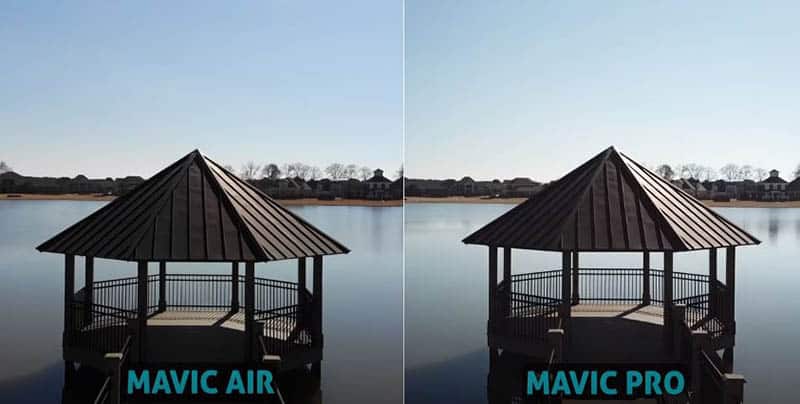 Flight and Control
We've already said that the Mavic Pro has a greater range than the Mavic A, but that doesn't mean that it's all good news when it comes time to fly and control.
The Mavic Air and Mavic Pro come with remote controls and DJI Goggles support for first-person flying. These points are the same for both.
Mavic Air's 2,375mAh battery can provide 21 minutes of flight time. The Mavic Pro's 3,830mAh battery can provide up to 27 minutes of flying time. The Mavic Air can fly 6.2 miles (10km) with no wind, while the Mavic Pro can fly 8 miles (13km) on one charge.
The Mavic Air is slightly faster than the Mavic Pro. The Mavic Air can reach 42.5mph (68.4km/h), whereas the Mavic Pro's top speed is 40mph (65km/h). They are almost identical in how they handle wind. Each can withstand winds of 19-24mph (29-38km/h).
These are the areas where they start to diverge. Each drone can be controlled using a smartphone or remote control. However, pilots can also use gesture controls to control them. These gesture controls were also upgraded for the Mavic Air.
The Mavic Air and the Mavic Pro support the Autonomous SmartCapture modes Rocket, Dronie Circle, Circle, and Helix. Each of these flight patterns allows the drone to capture a short video automatically.
The Mavic Air now supports Boomerang and Asteroid. Boomerang is a drone that goes out and back in an arc. Then it circles back to the pilot, returning like a boomerang. The drone is sent out by Asteroid to create a spherical panorama merged with video as it flies back towards the subject.
Mavic Air's upgraded sensors allow it to fly more intelligently while being controlled in any of its control modes. It will not stop when it encounters an obstacle, like older DJI drones. Instead, it will create a flight path that circles the obstacle and then continue on its way.
DJI's ActiveTrack mode follows a subject and keeps it in the middle of the shot; it also takes the lead. ActiveTrack works with the Mavic Pro by drawing a box around a subject that the drone is supposed to follow. However, with the Mavic Air, the pilot can click on the subject to track. The Mavic Air can also follow multiple subjects.
Overall, the Mavic Air seems to be superior to the Mavic Pro when it comes to flight capabilities and controls.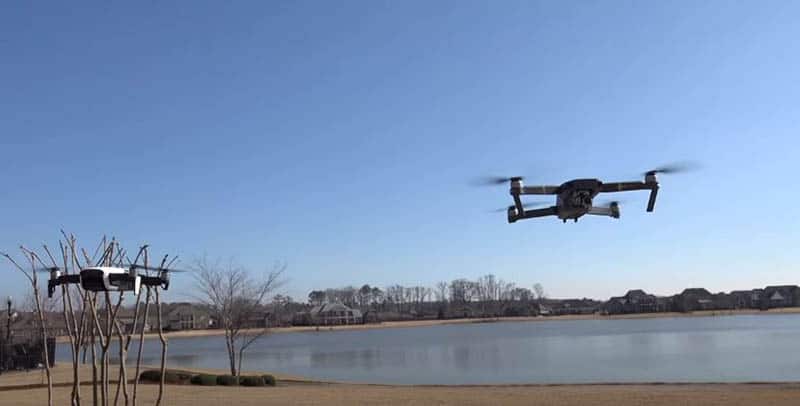 Battery Life
DJI claims that the Mavic Pro can provide up to 27 minutes of flight time per single charge.
You will fly for 21 minutes with the DJI Mavic Air.
Price and Release Date
The base price for the Mavic Pro is $999 (PS1,099 AU$1,599). This includes the controller, extra propellers, and various cables that can be connected and charged.
The Mavic Air is cheaper at $799 (PS769 AU$1,299). It still includes a controller, two additional propellers, the required cables, and a set of propeller guards.
Pre-order the Mavic Air now, and it will ship in January.
Read More: 
Best Drone Goggles 2022: Top Brands Reviewed
Best Drone Controller 2022: Top Brands Reviewed
Best Drone Apps 2022: Top Brands Reviewed
Conclusion
You have just seen our discussion about DJI Mavic Air vs Mavic Pro, honestly, Mavic Air is very great; it exceeded our expectations. DJI's Mavic Air is cheaper, comes with better sensors than the Mavic Pro, and is the most portable option.
We hope that our article can help you determine which drone you should choose. Don't forget to follow our new post about Mavic Air 2 vs Mavic Pro 1, Mavic Pro vs Mavic Air 2 to be coming soon.