The DJI Mavic Air 2 is one of the most popular drones on the market, and for a good reason. It's packed with features and is easy to fly, making it an excellent choice for both beginners and experienced drone pilots. 
This Mavic Air 2 review will look at what makes it unique and see if it's worth the hype.
DJI Mavic Air 2 Review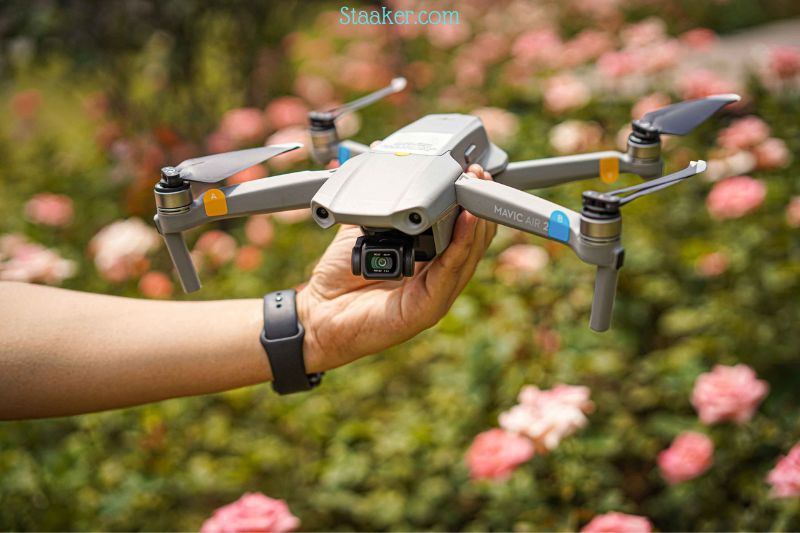 Pros
Flying is easy
Compact, folding design
Battery life has been dramatically improved
Excellent video and still quality
Cons
The camera feed sometimes stutters
No screen on the controller
The dji Mavic air 2s price is between $500 and $1,500. The Mavic Air 2's camera is superior to any drone at this price point, thanks to its 4K60, 48MP sensor and 4K60 capability.
The drone's OcuSync 2.0 range and 34-minute flight time are outstanding features. Take a look at the below matrix DJI has provided as an example.
For more detailed comparisons, make sure you read the full review.
DJI Mavic Air 2 Specs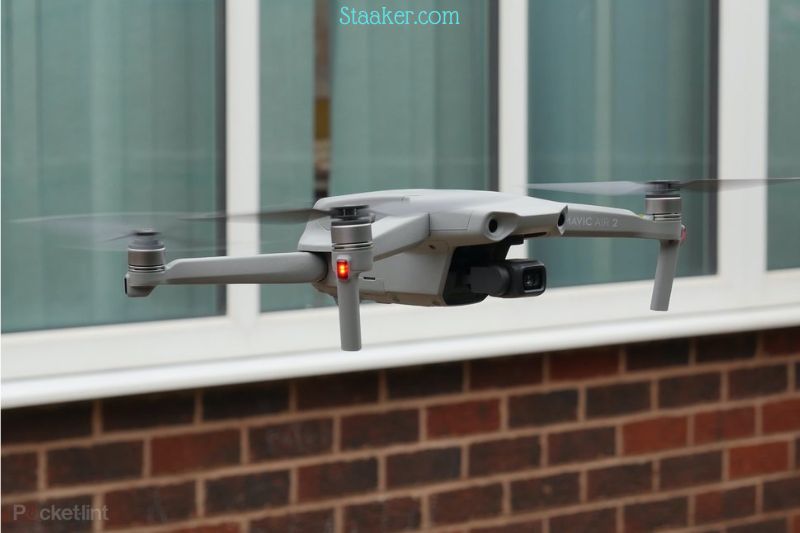 Sensor: 12MP 1/2 inch CMOS
Camera focal length 24mm (full-frame equivalent).
Aperture: Fixed at f/2.8
Video: 4K MP4 and MOV, D–Cinelike, up to 240 fps
Gimbal: 3-axis
Weight: 570g
Fly time: Maximum 35 minutes
Design and Controller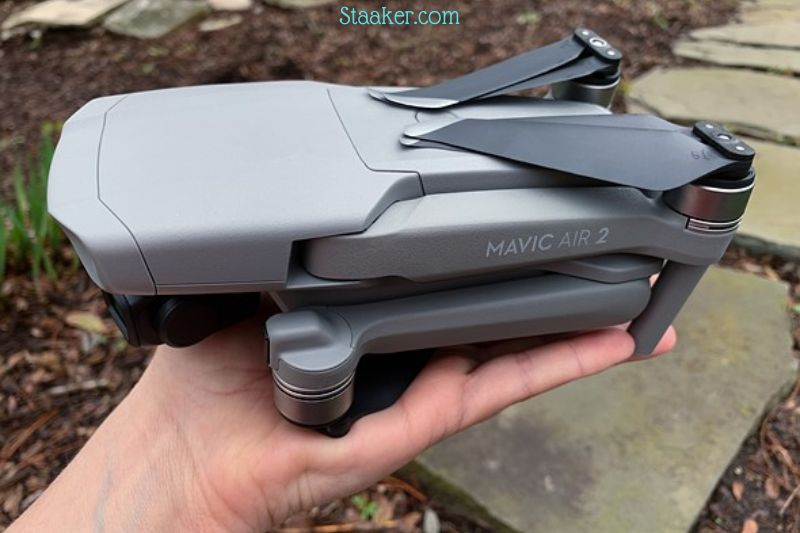 It looks like a mini Mavic 2 Pro with a redesigned body
Ocusync 2.0 controller is now available for increased range
Mavic Air 2 weight may mean that you might have to register your drone
The DJI Mavic Air 2 is a complete redesign of its predecessor. The drone has undergone a complete redesign to significantly improve image quality, speed, and flight time.
The Mavic Air 2 appears like a miniature DJI Mavic 2 Pro. It features the same folding design that allows the front arms to swing out and the rear arms to rotate down and out for flight.
The Mavic Air 2 measures just 180x97x84mm folded, which is roughly the same size as a 500ml beer bottle. When unfolded, it measures only 183x253x77mm.
It weighs in at 570g and is half the weight of the Mavic 2 Pro. This makes it portable and powerful for filmmakers and photographers. Depending on where you live, you may need to register your Mavic Air 2
The Mavic Air 2 is low to the ground because it adopts the folding design of the Mavic Pro series. To avoid cutting the grass when landing in grassy areas, you must find flat ground and short grass.
It can lead to erratic flight or, worse, crash. It's worth having a small landing mat that can easily be pinned to the ground to ensure a safe and clear take-off zone. This is not an issue on concrete and tarmac, harder surfaces.
The Mavic Air 2 controller is a departure from all the previous Mavic drones' folding controller designs, is larger and has no folding design. It's almost like a smaller DJI Smart Controller but without the screen.
The new shape is more comfortable thanks to its contoured grips at the rear and 393g weight. It also connects to the aircraft faster than the previous controller.
This new design allows the phone to attach to the top of the controller via a Telescopic grip. It will accept all sizes of phones, even phablets. The phone connector cable is located where the phone holder's top can be stowed away. There's also a slot for inserting the phone end to keep it out of the way.
Although this is a nice feature, the cables are too long. Therefore, inserting the phone end into the storage space puts pressure on the cable and could damage it. There are two additional spares inside the box.
The controller has a few controls that can be accessed directly. These include the joysticks for flight control and a switch between Normal, Tripod and Sport Modes.
There is also a Return to Home button and a button to switch from stills or video. One FN button and a shutter button. A dial controls the gimbal and a button that turns the controller on/off.
The new DJI Fly app allows you to access most of the camera controls via a minimal layout.
Reasons for DJI Mavic Air 2 Poor Range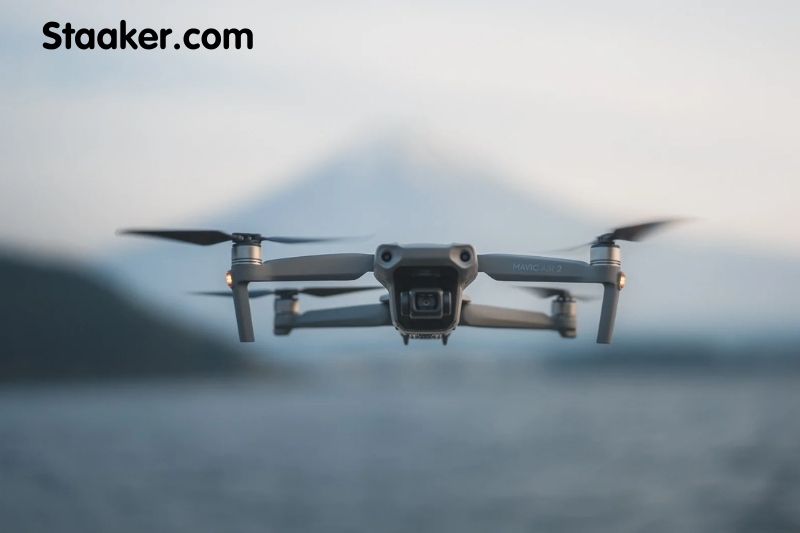 You may now have an idea of the Mavic Air 2's maximum range and distance it can fly. There are many reasons why the drone may not fly as expected.
It is possible that you are flying in densely populated areas where interference from other wireless sources might cause interference with your remote control. This is the leading cause of a range that is lower than advertised.
The firmware lock may be limiting the range of the CE version. You can use GPS spoofing to get your drone to CE mode if you're not in an area that has CE. You do so at your own risk
It is possible that your antenna is not correctly placed. Keep in mind the rule of thumb: Never point your antenna at the drone. For best performance, keep them parallel at all times.
It is possible that you are flying behind obstacles and have no clear line of sight. Your remote might try to shift to 5.8Ghz in urban areas where the 2.4Ghz bandwidth is too popular. Higher frequencies are more vulnerable to physical obstacles, so will result in the lower range.
Features and Flight
Mavic Air 2 top speed is 42 mph and takes 34 minutes.
The 10km range is significantly longer than the 4km it had before.
Sometimes, the drone's video feed may stutter or lock temporarily.
Mavic Air 2 has new motors, electronic speed controllers and improved aerodynamics. They combine to give you a faster flight speed of up 42 mph in Sport Mode and a flight time of up to 34 minutes.
This is an improvement on the original Mavic Air's 21-minute flight time and even three minutes more than the Mavic 2 models. Although it may not sound like much, the longer flight time and lower battery drain make a difference. It also has a longer battery life than its predecessor.
The smart technology makes flying the Mavic Air 2 as simple as any DJI drone. OcuSync 2.0 is a superior way to transmit data between drone and controller than the original Mavic Air.
OcuSync 2.0 can switch between 5.8GHz and 2.4GHz frequencies when needed. Unwanted signals can be blocked by anti-interference technology.
Despite the new technology that keeps the controller and drone connected at distances up to 10km, the Mavic Air 2 video feeds still stutters or locks temporarily while the drone moves.
This was an issue with the original Mavic Air, and it isn't a major problem. However, it can cause slowness in framing shots. This could be due to the prerelease DJI Fly app we used for this review. We'll update this review if this is the case.
The Mavic Air 2 has obstacle sensors at the front and back of the drone. These can be used to help avoid collisions. They are automatically turned on, so it is best to keep them on.
The drone also has sensors at the bottom and an auxiliary light that aids automatic landing. These are similar to the Mavic Pro models. Geofencing is another safety feature that will prevent the drone from flying near high-risk or secure locations like airports and critical infrastructure.
These safety features are not all that are available. Advanced Pilot Assistance System 3.0 (APAS) is also available. This will allow the drone to reroute itself if it encounters obstacles. Pilots can fly to more difficult locations confidently without fear of falling.
AirSense technology is another first for DJI consumer drones. It uses ADS-B aviation technology, which receives signals from nearby aircraft and helicopters and displays them on the DJI Fly app's on-screen map.
This technology was developed to reduce the risk of air incursions. Unfortunately, it will only be available initially in Mavic Air 2 units in North America. DJI states that a Mavic Air 2 version will be available outside North America but without ADS-B. These models are identical.
The safety improvements aside, the Mavic Air 2 has many advanced features inherited from the Mavic Pro 2 and professional drones. These include smart capabilities in automated flight modes that allow for still and video capture.
These include Hyperlapse (up to 8K), FocusTrack, and four flight options; free movement, Circle and CourseLock, and WayPoints.
There are also the QuickShot automated flight modes (the drone's equivalent to an auto mode camera), which allow you to create visually appealing videos with just a touch. These are Rocket, Circle and Helix. Boomerang and Asteroid are also available.
Other DJI Mavic Air 2 Features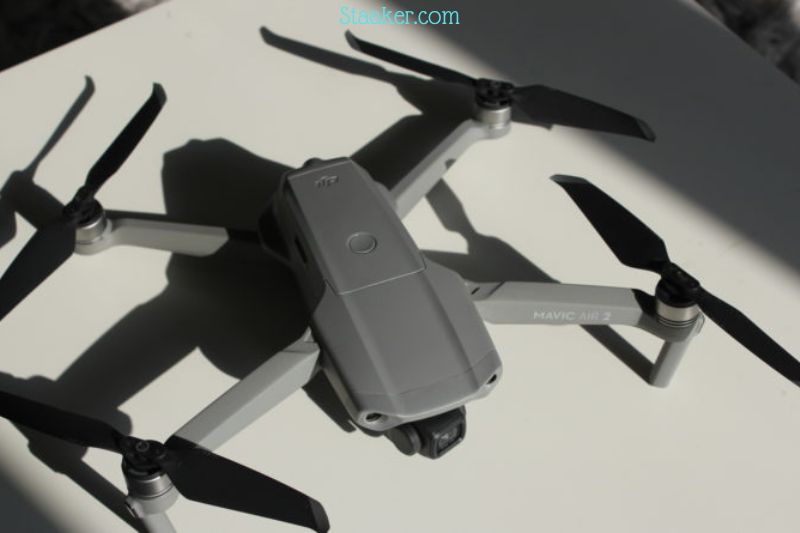 SmartPhoto
Pilots have the option to choose this feature. Mavic Air 2 uses advanced scene recognition technology to optimize camera settings and choose from three modes. General scene recognition (including trees, grasses, sunsets and snow) or HyperLight to capture low-light scenes. The camera merges multiple images with varying exposures into one high-quality image. SmartPhoto does not support 48MP mode.
8K HyperLapse
Mavic Air 2 has the first Mavic Air 2 to offer 8K Hyperlapse, which allows for breathtaking footage that can be shared with the world. You can also choose lower resolutions such as 4K, 2.5K and 1080. A firmware update will make 8K Hyperlapse available in May 2020.
Mavic Air 2 comes preprogrammed in HDR features, including HDR panorama and HDR video. HDR video resolution max is 4K 30fps.
34 minutes of flight time
The Mavic Air 2 has a maximum flight time of 34 minutes. This is due to battery technology updates, weight, aerodynamic design, and new motors/ESCs. Due to the design of drones, you can achieve longer flight times when the drone is moving rather than hovering.
APAS
Mavic Air 2 is the latest in autonomous flying technology from DJI. APAS 3.0 features new mapping technology and flight path algorithm for smooth transitions around, underneath, or over objects on the drone's path.
FocusTrack
Pilots have three options to capture cinematic footage while keeping a subject in the frame.
ActiveTrack 3.0
Pilots can select a subject that Mavic Air 2 will automatically follow. This allows operators to easily capture compelling content. The third version of ActiveTrack features uses the latest mapping technology and new flight path algorithm to improve subject recognition and avoid obstacles. It also allows for quick re-engagement if the subject is temporarily behind an object. ActiveTrack can provide a maximum resolution of 4K 30fps.
DJI Mavic Air 2 Footage
The DJI Mavic Air 2 is a powerful and easy-to-use drone that is perfect for both beginners and experienced drone users. The drone features a 4K camera that can capture stunning video and photos and has a flight time of up to 34 minutes. The Mavic Air 2 also has a number of intelligent flight modes that make it easy to get the perfect shot, and is available in two different versions: Standard and Fly More Combo.
Let's watch this video below to test Mavic air 2 footage:
Mavic Air 2: Should You Buy?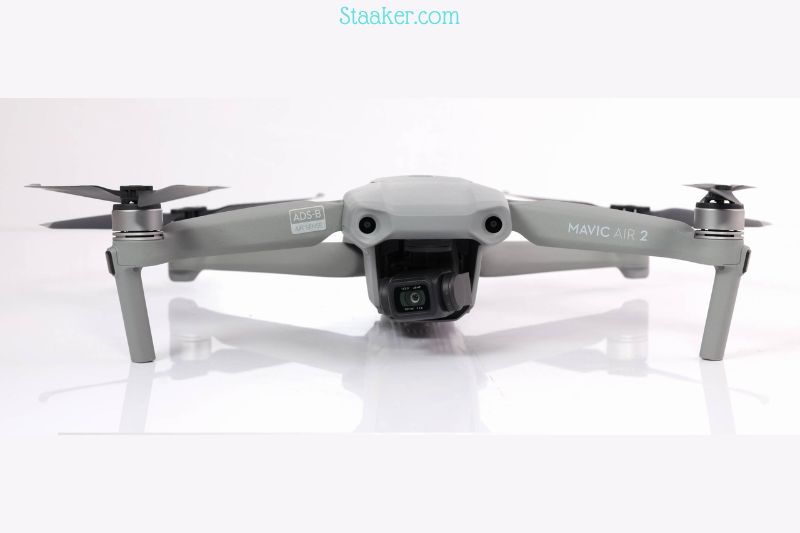 The Mavic Air 2 is a great value drone that can easily fly and produce professional-quality stills and video.
You can use it for creativity and the safety features on board give you peace of mind. The Airsense feature uses ADS-B technology to alert you to nearby aircraft if you're particularly concerned about safety. All of this helps make drone flying safer and more secure.
FAQs
But really, how good is the DJI Mavic Air 2?
Depending on your needs and comparisons, the DJI Mavic Air 2 can be amazing or terrible. Although it won't be able to match the image quality of the Inspire 2 with Zenmuse X7 cameras, it will not out-pace your racing drone around the track.
We stand by our belief that the Mavic Air 2 will capture more images from the sky than nearly every drone available in mid-2020 that costs less than $1,500. It will also fly farther and for longer periods than many of them.
Which is better, Mavic air 2 or Mavic mini?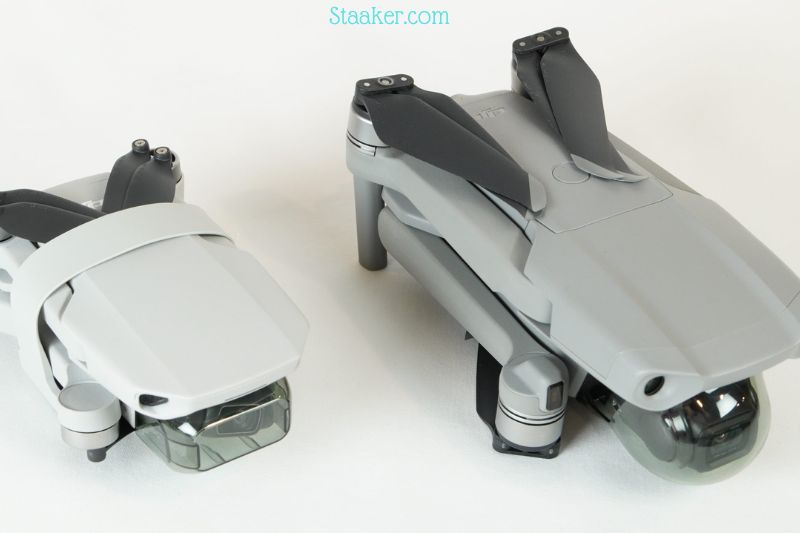 Mavic Air 2, the fastest, is your best choice if you are looking for speed. In Sport Mode, it can fly horizontally at 19 m/s. This is more than the Mini 3 Pro's 16 m/s and Mini 2's Mini 2. When we consider flight performance, DJI Mini 3 Pro is again the winner.
Is the Mavic Air 2 48MP or 12MP?
Mavic Air 2's camera sensor is 48MP. The drone can take 48MP photos. However, 12MP captures the best results.
In the article, we mentioned pixel-binning. This is when multiple pixels are combined to create the final image. Camera sensors capture light onto the pixels. The more light captured on a pixel, it will show the colors it was exposed to. This must happen quickly (pun intended), so only a small amount of light is allowed to each pixel.
Pixel binning is a process that takes the average of four pixels and computes the added values to create a more precise color value. The software makes educated guesses about what the best image should look like. However, with DJI and Google working on this concept, it has been very successful and will only improve.
While you are excited about the possibilities, be mindful of the current line-of-sight laws in your country. The law in the United States almost says an unobstructed line of sight. But they mean that you must be able to see your drone with your naked eyes.
From one of my favorite spots in Portland, I have an unobstructed view overlooking Mount Hood and Mount St. Helens. However, my eyesight is not good enough to see the Mavic Air 2 from more than 2,000 feet away. Perhaps one day, I will be able to fly with hobby drones in BVLOS countries, but for the moment, I ask that you keep your drone within my visual range.
What exactly is ADS-B?
ADS-B is a simple platform that allows aircraft to transmit their current position and view the locations of other aircraft. ADS-B infrastructure may be a bit more advanced than it is today, and there are enough drones in the sky that it was decided not to add.
They didn't want to cause chaos in the system or overwhelm pilots by adding blips onto the map. It is still an open system; you can get data from it if you have the correct gear. You have the right gear if you own a DJI drone.
ADS-B is a tool that will show you manned aircraft within your vicinity. Although it is integrated into the app, it's not something you can't use with your equipment.
Do I wait for the Mavic 3 or the DJI Mavic Air 2?
We feel the Mavic Air 2 will meet your flight requirements. If you have a budget of $1,500 and are willing to wait until the Mavic 3 series launches, which could be late 2021 or later, then our gut reaction is that the Mavic Air 2 may not look like it will.
Although the Mavic Air 2 is a great little drone, it will not be able to match the Mavic 3's capabilities. They will have similar camera sensors, but not the same. The Mavic 3 drones will have larger cameras and more lenses. 8K video recording may be possible on the Mavic 3. However, the Mavic Air 2 will disappoint the most discerning.
Is the DJI Mavic Air 2 equipped with a Remote ID?
Stay tuned for more information. Although we know Remote ID will be available as of April 2021 (the official rules and effective dates have not been published yet), Most DJI drones have some telemetry included in the radio signal broadcasting to your remote.
This data may meet the FAA's requirements for Remote ID. However, until that is confirmed, you will need to use an external transmitter. We will keep you informed as soon as we have more information.
Conclusion
The DJI Mavic Air 2 is a versatile and powerful drone that is perfect for both beginners and experienced pilots. It is easy to fly and has various features that make it a great choice for anyone looking for a drone.
The camera is excellent and takes fantastic photos and videos. The battery life is also perfect, making it an excellent choice for those who want to fly for long periods. Overall, the DJI Mavic Air 2 is an excellent drone and is a great choice for anyone looking for a new drone.