Are you looking for the Best Drones Under 1000? Then you NEED to see our list of the greatest drones under $1000 in this guide below.
The consumer drone industry is expanding at an accelerated pace, and it can sometimes be difficult to keep up with all the high-end drones being released.
A drone is a great option for people who want to capture amazing videos and photos, as well as for photogrammetry.
These drones can also be used commercially and recreationally for everything from real estate and wedding photography to stunning photos and videos of the natural world. These drones are among the best on the market, with innovative cameras and amazing features. Let's get started!
How to choose a drone under $1000?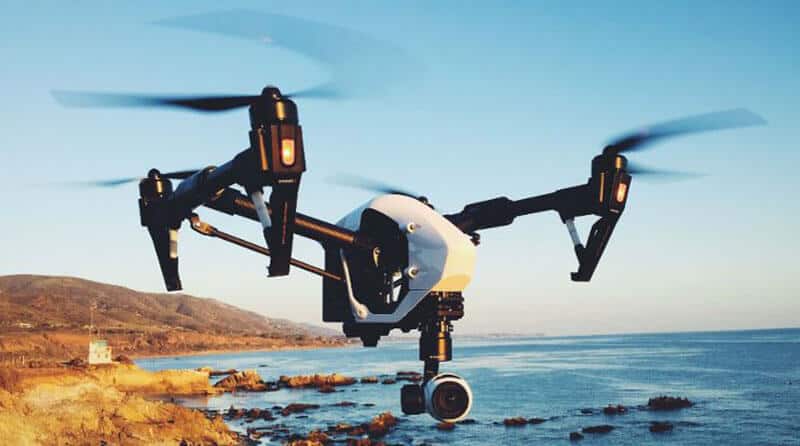 Everyone has a favorite drone. Different reasons may lead to them choosing their favorite drone. These are some things to consider when choosing a drone to purchase:
Types of flying
When choosing a drone, think about what you'll fly.
Some drones can go very fast, and they are better options if you are looking to race them. Others are designed to capture clear aerial photos and videos. Some may be suitable for indoor flight.
Remote pilots don't have to buy every drone. They choose one drone and buy another for different purposes.
Price
All drones in this category are below $1000. Compare drones to see the price of accessories.
Ensure you have a list of equipment that is as close to the models you are looking at to make an accurate evaluation. You can sometimes save money by purchasing a drone with popular accessories.
Easy-of-use
Inexperienced pilots can use computer-aided flying or autonomous flying to help them control drones more efficiently.
You can take off and land by hand, and then you can command the drone to follow a pre-determined flight path.
Some drones may have special features such as "follow me" or automatic return-home capabilities.
Flying Time
These drones can fly at similar times with a single charge of batteries. They can fly for 20-30 minutes.
Extra batteries are helpful for drones with shorter flight times to keep them in the air longer.
Weather
Are you going to fly your drone in adverse weather conditions? Do you have to be concerned about the temperature? What about high winds? The wind is often forgotten.
Some drones use stabilizers to maintain their position in high winds. Some drones use GPS to keep track of their location.
High winds can cause drones to drift out of range.
Safety and durability
You will need to be careful about durability if you're starting. Otherwise, your drone could crash.
Safety is an important concern when you're learning how to fly a drone indoors. Protective guards for propellers reduce the risk of damage to objects that are accidentally struck by a drone. These guards protect propellers against breaking.
You should check what accessories are included with your drone. Propeller guards are sometimes included with some drones. These guards can be purchased separately for others.
Accessory
A virtual reality headset (VR) and equipment that allows for first-person-view (FPV) are two of the fascinating accessories for drones.
FPV flying with a VR headset is akin to being a pilot in a stunt plane performing aerobatics. Crazy flying is possible.
You can compare different models to find the best deal.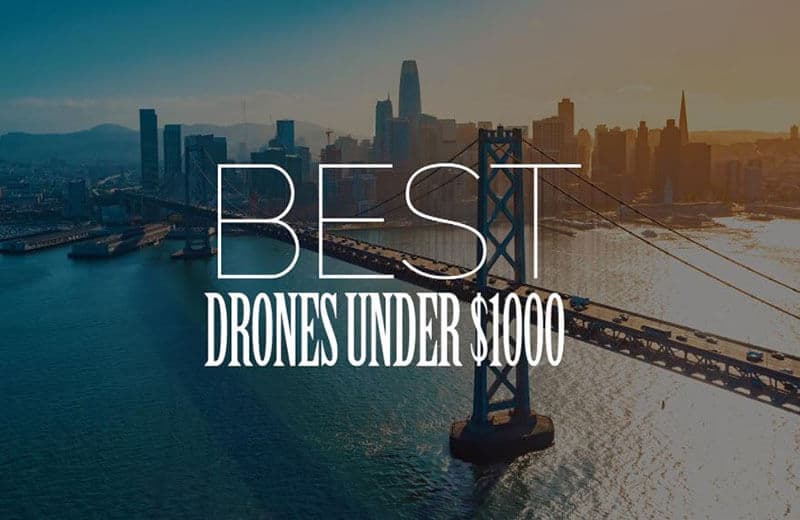 Top Rated Best Drones Under $1000
Best Overall – DJI Mavic PRO
This model is a result of the DJI Mavic Pro 2's release.
The DJI Mavic Pro was once priced at around $1900. This drone is now available for less than half of the original price.
The DJI Mavic series drones fold down to the dimensions of a sports bottle. The drone can fly at speeds up to 40 mph. The drone can fly for up to 27 minutes and has a range of 4.3 miles.
Its obstacle-avoidance technology makes it very safe to fly. It can take 12 megapixel still pictures and video in crisp 4K.
Mavic Pro has vision-positioning and GPS coordinates (GLONASS Europe). You can fly it using either a WIFI connection or a cell phone connection. Anyone, even beginners, can fly this drone.
The Mavic Pro, combined with its autopilot flight modes, makes it one of the best overall drones available.
Pros:
It is easy to set up, and it takes only minutes to fly from the box.
It can retrieve positioning information from both the US (GPS) and Russian (GLONASS) satellites. This means it is a good sell in Europe.
High collision avoidance capabilities.
Photos 12 Megapixels
4K video.
Flight modes with autopilot
It is compact and easy to transport.
Cons:
A larger carrying case is possible.
Best camera for the price – DJI Air 2S
Although the DJI Air 2S may not be the best camera drone, it is a great option if you have a budget of $1,000 or less. At this price, the 20MP 5.4K camera and drone are unbeatable. You will enjoy solid flight times, a class-leading connectivity range, and the latest versions of many DJI flight systems.
Do I need to buy the DJI Air 2S?
Our favorite camera drone is the DJI Air 2S. You can buy a better drone if you have more money, but we don't know of any better drones for those with less than $1,000.
Pros:
5.4K video
7.5-mile connectivity
Easy to fly
Small and portable
Fast and smooth
Fun to fly
Cons:
Best bang for the buck – DJI Mini 2
The DJI Mini 2 could be the most loved drone on the market. The DJI Mini 2 is small enough that registration is not required, packs easily for transport, and still has a high-quality 4K camera. All the great features of a GPS-enabled drone camera, but in an easy-to-use package.
Do I need to buy the DJI Mini 2?
The DJI Mini 2S is the best camera drone if you don't have the budget for the Air 2S. The Mini 2 is a great drone. We also love it. It's about the same quality as a smartphone but is still good enough to fly hobby flights.
Pros:
Affordable
4K camera for under $500
Easy to fly
Weighs less than 250g
Cons:
A good, but not magnificent camera
No display in remote
Best for Beginners – DJI MavicAir
The DJI Mavic Air can create panoramic images at 32 megapixels. The DJI Mavic Air takes 25 photos in 8-second intervals.
The drone's arms fold up, just like the rest of the Mavic series.
This drone is great for landscape photography enthusiasts. The drone can record at 30 frames per second and has 4k video quality. The stabilized three-axis gimbal rotates the camera.
It can take crystal-clear 4K videos as well as 12-megapixel still photos. The maximum range for communication is just over 1 mile without interference, and the flight time can be up to 21 minutes.
The Mavic Air's simplicity is a huge advantage for beginners pilots.
Pros:
Takes amazing panoramic shots.
Easy-to-use video editing software is included.
Flies by using the included remote controller or by an app using a smartphone.
21-minute flight time.
Good beginner drone.
12MP stills.
4K video.
Cons:
Radio interference in urban areas can reduce its range.
Check out our best DJI Drones, Click here.
Parrot Anafi – Versatile camera gimbal
Although the Parrot Anafi drone is average in its class, it has one useful trick: pointing it directly upward. Although this isn't a great way to capture nature shots or track an object on the ground (common uses for drone camera operations), it can point the camera directly upwards.
This can be extremely useful for situational awareness and fun new perspectives. It also makes inspection tasks easier. This drone can be used for commercial purposes.
Do I need to buy the Parrot Anafi or not?
The Parrot Anafi is a great alternative to the Mavic drone on the consumer camera drone market. Although the camera is not as good as the quality, the Parrot Anafi is still a great choice for certain situations.
Pros:
Good flight time
Camera points up
Easy to transport
Cons:
Older drone
Past reliability concerns
Best Value For Money – DJI Phantom 3 Standard
The price-to-features ratio of the Phantom 3 is amazing. The Phantom 3 offers a lot of value at a low price.
The Phantom 3 Standard is an excellent drone for aerial photography. Professional pilots just starting will also find it useful.
Live-streamed video from DJI Go can be viewed up to half a kilometer away using the DJI Go mobile app.
The 12-megapixel camera features a 3-axis stabilization system that helps take clear still photos. It also records 2.7k videos with a flight duration of up to 25 min.
The Phantom 3 uses GPS coordinates to assist flight. It also has autonomous flight modes such as follow-me tracking and points-of-interest photography.
The Phantom 3 Standard drone is a well-rounded one for under $1000.
Pros:
Low price.
Easy to fly.
Suitable for first-time drone pilots and as a backup drone for professionals.
Well-rounded option.
12MP still photos.
2.7K video.
Autopilot flight modes.
Cons:
Lower GPS accuracy than more expensive models.
DJI Mavic mini
DJI Mavic Mini, DJI's first GPS-enabled viable camera drone, weighed in at less than 250g. Its compact size makes it easy to transport, and you don't need to register before you fly. Although the Mavic mini can carry a 2.7K camera, it is not as powerful as more expensive drones.
Do I need to buy the DI Mavic Mini?
The DJI Mavic Mini is the most affordable camera drone available. The Mini 2 is an excellent starter drone. However, it is more expensive than the Mini 1.
Pros:
Very portable
Good 2.7K camera
Best bang-for-the-buck
Cons:
Only 2.7K camera
No display in remote
Inferior to Mini 2 for a similar price
Best For Traveling – DJI Spark
The DJI Spark is a budget-friendly drone that's affordable and offers many high-end features. It's great for beginners as well as for experienced pilots.
It is small and can be carried in your palm. The propeller guards are on so that you can allow the drone to lift off from your hand. To ensure that you get shake-free shots, the camera is mounted on a gimbal and stabilized on two axes.
FaceAware software is used to identify you. This camera can automatically take selfies by using hand gestures to frame and frame your face.
The quad can take 12-megapixel photos and capture cinematic aerial videos at 1080p resolution. These videos can then be shared on social networks. Easy to use is the DJI Go App video editing software.
TapFly allows you to tap a location on your smartphone's image, and the drone will fly towards that location while automatically avoiding obstacles. ActiveTrack recognizes people and objects you choose to follow.
The DJI Spark is another nice portable little quadcopter from DJI.
Pros:
Fun, useful features.
Using hand gestures to fly is unique, or you can use the remote controller or a smartphone.
Very tiny and yet powerful.
Cons:
Video quality is low at 1020p.
Check out the Best DJI Spark Accessories and tips to Travel with a Drone.
PowerVision PowerEgg X – Waterproof camcorder
The PowerVision PowerEgg X drone is versatile. It has detachable propeller arms that can be attached to a tripod or used in hand. The PowerEgg X is a powerful camcorder thanks to its object tracking and active camera gimbal. The optional rain shell makes it practically waterproof when the clouds don't cooperate.
Do I need the PowerEgg X or not?
This machine might have its saving grace in the ability to use PowerEgg X for camcorder purposes. While we enjoy the drone's use for ground operations, it is evident that PowerVision is still a new technology in flight.
Pros:
Great camera tracking
Waterproof shell
Versatile machine
Tripod mount
Cons:
Not the best at flying
Mediocre 4K camera
Yuneec Mantis G – Fun flight mode
The Yuneec Mantis G is a party trick that uses voice activation. It is small, lightweight, portable, easy-to-fly, and produces good 4K video. The controller and the mobile app lock the full flight capabilities, but you can still use some basic functions by talking into the remote.
Do I need to buy the Yuneec Mantis G?
We love the Yuneec Mantis G. However; it is difficult to find. MSPR is a bit too expensive for the output. The camera also does not perform as well as drones with comparable prices. Despite this, the Mantis G was more enjoyable than any other drone.
Pros:
Voice controls
Easy to fly
Very portable
Good flight time
Cons:
Poor availability
Limited flight range
FAQs On Drones Under 1000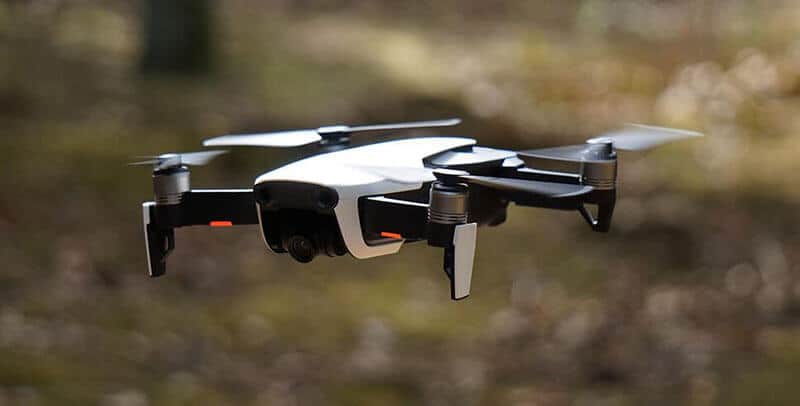 Are there any high-end Drones on this list?
This list is filled with high-end drones. It would be insane if it weren't, since we are talking about drones under $1000. However, not all of the drones below are considered high-end. Even though the first three models are amazing in their own right, they cannot be combined with premium drones like DJI Mavic Pro or Yuneec Typhoon H.
Can these drones be used for aerial photography?
The simple answer is yes. Any of the listed drones will help you capture amazing aerial photos and videos, whether you are an amateur or semi-professional aerial photographer. Most drones come with hardware image stabilization combined with high-quality cameras that produce smooth and fast results.
Do these drones work with FPV Goggles?
Although this is not true for all drones on the list, many of them support FPV goggles. If you are looking for FPV goggles but don't know where to look, I can't give you a direct answer. It all depends on what frequency your drone emits FPV footage through.
If you need more specific answers, you will have to consult the manual that your drone comes with. But for the most part, you can look at the top FPV brands like Fat Shark, which has many great models.
What about drone insurance?
I recommend that you get insurance if you plan to use your drone for business purposes. Drone insurance policies are similar to car insurance. They will cover any damage or liability that may occur in the event of an accident.
Many clients will require drone insurance before doing business. You will also be showing professionalism by purchasing drone insurance policies. This will help you attract more clients in the future.
See our best drone insurance, Click here.
Conclusion
This is our list of the top drones under $1000. These amazing drones are now better known. While some more expensive drones are available, we did our best to keep the price range below a grand. What are your favorite drones from this list? Leave a comment below.
Video:
Related posts:
Last update on 2021-08-31 / Affiliate links / Images from Amazon Product Advertising API