Are you looking for the best insurance for your drone? In this guide, Staaker will cover the best drone Insurance companies that you can choose. Let's get going!
While drones were once a rare sight in science fiction films, they are now commonplace in commercial operations and even in your backyard. Although drone insurance is not required by the Federal Aviation Administration (FAA), accidents can happen and could lead to serious financial consequences.
You can purchase drone insurance hourly, monthly, or annually. You can also buy drone insurance coverage via a mobile app so that you have coverage whenever you need it. You can also get liability and hull coverage to protect you from mishaps on the ground or in the air.
What is drone insurance?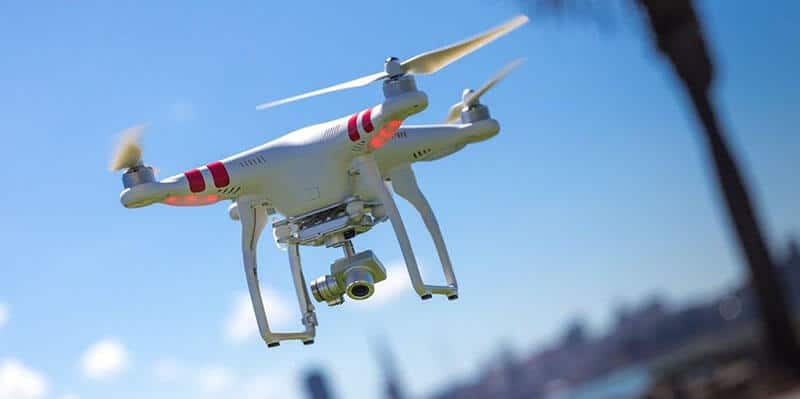 UAV insurance works just like any other insurance policy. It covers you for potential losses or damages that are caused by your drones.
The company will pay for the cost of your damages and your liability if your drone is lost or damaged.
Most companies have strict requirements for drones and pilots. You will need to have logs and operation manuals for UAV operators. This includes a list of any parts, add-ons, or components they have installed.
Operators are required to show proof of UAV training that they are safe flyers.
These documents show that you are a low risk for your UAV, other humans, and the insurance company. You will be more likely to have your drone insured at the desired rates the safer you are.
What Drones liability coverage?
Drone hobbyists may use their items policy or their home insurance to cover their drones. This strategy has some flaws, so it's best to get a separate unmanned aerial vehicle aerial policy (UAV) covering your drone. Depending on whether your drone is used for personal or business purposes, the type of coverage that you require may differ.
A personal insurance policy does not cover drone use for business purposes. A home policy that has a deductible is less effective in covering damage to drones or loss of drones will also be less effective.
You will need to pay the first $1,000 of loss in most cases. This can vary depending on your policy's deductible. You may have to pay a dollar limit per item for coverage. This can be problematic for drones with higher value.
Here's a quick overview of the different types of drone coverage that are available:
Hull damage. Hull damage coverage covers the drone but not its accessories. This coverage is sometimes called physical damage coverage by some policies. Make sure you read all the fine print about what's covered. Like other types of vehicle insurances, customizations and accessories might not be covered.
Theft coverage. Theft coverage. Many drones are more expensive than $1,000. A stolen drone can cause downtime for businesses and reduce revenue. You can get your business back on track quickly by having theft coverage.
Loss of or flyaway coverage. An unexpected wind gust, malfunctioning hardware, or simple pilot error could lead to a lost drone. It can be difficult to find your drone in such cases. Flyaway coverage can be a very comforting option.
Payload coverage. Payload coverage can cover specialized equipment that is not covered under hull damage coverage. Consider this coverage if you have special cameras or accessories attached to your drone.
Liability coverage. Drone operators are at the greatest risk financially if they have to pay for damage claims. Liability coverage is available if your drone causes property damage or injures another person. You should also consider lawsuits arising from invasion of privacy. These types of lawsuits, even if unintentional, can be costly to defend. This coverage is sometimes called personal injury coverage by some insurers.
Personal injury coverage. Personal injury coverage is often confused with bodily injuries. However, personal injury covers libel and slander and defamation, copyright violation, invasion of privacy, and defamation. This is the most important concern for drone pilots.
Ground equipment coverage. A drone insurance policy can include dedicated ground equipment coverage. This protects controllers, ground stations, and tablets.
Non-owned coverage. You may need to hire a drone for a short time or lease one for special purposes, especially in business applications. If the drone you are using isn't yours, non-owned coverage can protect you financially.
You will need a policy with higher liability limits and your company as the named insured if you are purchase business liability insurance. A certificate of insurance is required for commercial clients. This certificate may also be needed to be added to the policy to add the insured party. Companies that specialize in personal insurance may be excluded.
The drones insurance cost
Nearly all insurance policies have premiums that are determined by the insured's risk and value. Drones that are more expensive to insure will be more costly. Drone insurance cost can run from $60 per year for personal articles policies to hundreds or even thousands of dollars for corporate policies.
Your choice of coverages also plays a part. Adding coverages to cover additional risks can lead to an increase in insurance costs.
Many insurers offer use-based insurance. This can be activated via a mobile device with Android, iOS, or a web application. Hourly coverage costs about $10 an hour. These plans may be converted into a monthly plan, which offers discounts based upon your flight safety data and claims history. This could result in a monthly cost of $35 and $1 million liability coverage.
Expect to pay approximately $750 for annual policies that provide average coverages. Business applications that require higher liability coverage or are required by contract will cost you about $2,000 per year for $5,000,000 in coverage.
What you should look for in drones insurance?
You can either customize your coverage or opt for a prepackaged solution to meet your coverage requirements. Drone pilots and drone-related businesses face the greatest risk of liability. Claims can cost thousands, if not hundreds of thousands of dollars.
These are the main factors to keep in mind when searching for drone insurance policies:
Flexible liability coverage. With the default liability coverage limits, it's easy for you to become underinsured or too insure. It is important to decide whether you need only coverage for bodily injury and property damage liability or whether you also require coverage for personal injury liability. Even if you did not intentionally invade privacy, a lawsuit for the invasion could be costly to defend.
You will be covered for the hull, payload, and accessories. Sometimes, accessories are worth more than the drone.
Online policy management. Online management is easier than waiting on hold or visiting a local office.
Accessibility. Affordability is important for drones that are less expensive or used in non-commercial settings. You can spend more on insurance than what the drone is worth. You should choose carefully but also consider the liability risks.
Top Rated Best Drone Insurance Companies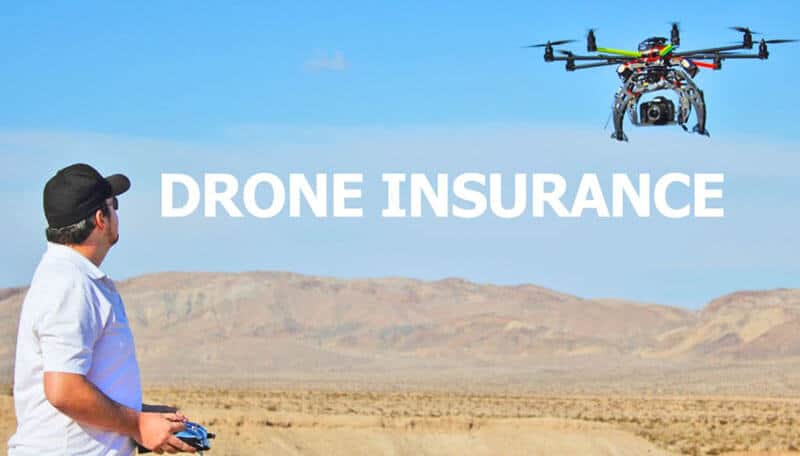 BWI Fly
Best drone insurance providers For High Coverage Limits
BWI Fly insurance was our choice for the best high coverage limits. This is because their drone insurance policies include full liability coverage, with limits ranging from $500,000 to $25,000,000. It's higher than other insurance companies.
BWI Fly wins this category because you can buying drone insurance limits in very high amounts, up to $25,000,000. BWI Fly was founded in August 1977 and offered annual drone insurance policies.
These policies are underwritten by aviation insurance companies that are A+ rated. Your policy can be tailored to meet your specific needs. This is important in the world of drones, where there are many shapes, sizes, and purposes that must be considered.
Drone Hull insurance can be purchased that covers physical damage to your drone and any attached equipment. Current limits for physical damage range from $800 to $500,000. BWI Fly also offers additional coverage such as advertising liability coverage, bodily coverage, and property damage.
Online inquiries can be made about drone insurance. However, BWI Fly offers a 24-hour toll-free number and customer support for up to 12 hours every weekday. Drone coverage is nationwide, and comprehensive policies start at $475 per annum. After you have paid for your policy, coverage will begin immediately.
Pros:
You can get liability coverage up to $25,000,000
Annual plans allow you to purchase coverage that lasts for an entire year
Add-ons allow you to customize your policy
Cons:
Daily coverage, on-demand, is not offered
To get an online quote, you will need to have a drone serial number
Thimble
BEST FOR HOBBYISTS
Thimble allows you to purchase uav insurance when you need it. They also give you proof of purchase instantly by showing your coverage on their application. Just tell them the location you'd like to fly to, and they'll provide you with the price. Hobbyists who need coverage quickly and only when it is needed will find this useful.
The thimble was founded in 2016 by Verifly, a company that offered liability insurance to drone operators. The company offers insurance to over 100 small-business professions.
Thimble provides on-demand drone insurance. This is great for hobbyists that don't require coverage every day, but only if they decide to fly their drone last-minute. Simply answer a few questions about your coverage and how long you need it. The amount you pay is immediately displayed on Thimble's mobile app.
The company offers monthly and annual coverage. However, the general and liability coverage caps are at $2 million. Monthly rates start at $93 per month, and annual rates are $995 per year. Hourly rates vary depending on how many hours you choose, but they start at $11.70 an hour. The time you choose is broken down and begins immediately after you pay.
Pros:
It's easy to get a quote online with a mobile app
Any drone up to the policy's weight limit is covered
All locations where flights are permitted will have policies
Cons:
To purchase insurance, you will need to have an app
Hourly insurance does not protect business equipment
Limits on professional and general liability insurance at $2,000,000
SkyWatch.AI
BEST FOR FLEXIBILITY
SkyWatch.AI is our top choice for flexibility because you can purchase coverage per month or an annual plan. You can also buy drone insurance policies for short periods, even by the hour.
This company's plans are flexible and easy to use for both hobbyists and frequent drone pilots. SkyWatch.AI was established in 2016 with backing from F2 Capital, Kaedan Capital, and Verizon Ventures. Starr Insurance underwrites all of the drone insurance policies. AM Best has given Starr Insurance an A rating.
SkyWatch.AI offers drone insurance, unlike other drone insurance companies that offer policies for other aircraft. SkyWatch.AI can offer more coverage because they are focusing on drones only.
SkyWatch.AI allows you to purchase drone insurance either on an annual basis or by the hour. You can buy liability coverage from $500,000 to $10,000,000 and can tailor your policy to your specific needs.
Hourly plans do not cover specific destinations, unlike monthly and annual plans that provide coverage nationwide. SkyWatch.AI also includes a mobile app that you can download from the Apple Store or Google Play. This app allows you to monitor your policies and purchase drone insurance on the go.
SkyWatch.AI allows you to request a quote for drone insurance on their website. However, you will need a drone registration number or serial number to apply for coverage. The company notes that hourly policies start from $7 per flight and that monthly plans can range from $42 up to $208. Annual plans can also be purchased starting at $500.
Pros:
You can purchase hourly, monthly, and annual coverage.
You can purchase coverage via mobile app only when you are in need
Up to $10 Million in liability coverage
Cons:
International coverage is not available
Hourly coverage is only available for the area you have included in your policy
Do you Have to Register a Drone? Click here to know.
DroneInsurance.com
DroneInsurance.com lets you choose the coverage you need and provides two layers of protection. You start with the base protection, which protects your drone while it isn't in the air. Next, you can choose how many drones and flight liability coverage you want.
DroneInsurance.com was officially launched in 2018 after it was established in 2015. REIN is an insurance platform that allows users to efficiently and economically manage their drone insurance needs.
DroneInsurance.com allows you to layer your coverage, unlike other drone insurance companies. Base coverage starts at $7.07 per monthly. This covers your drone in case it is stolen or damaged while it's not on the ground. The base protection includes third-party liability, premises liability, and personal liability.
You can choose how many drones you wish to cover and then add flight liability coverage for $30.30 per calendar day, $226.50 a month, or $605.90 a year. You also have the option to choose how long your insurance will last, whether it is for one day, 30 days, 90 or a year.
DroneInsurance.com allows users to adjust their Flight Liability Coverage amounts by increments of $1,000,000, ranging from $1 million to $25,000,000. You can also choose physical damage protection, which covers theft or damage in flight and is an additional cost when you select flight liability coverage.
Pros:
Online sample pricing
Flight liability coverage from $1 million to $25,000,000
Daily, hourly, and monthly coverage
Cons:
To receive a quote, you must apply
Mobile apps are not available
USAIG
BEST FOR CONTRACTORS
United States Aircraft Insurance Group (USAIG) focuses on specific drone coverages that contractors might require. This includes coverage for war and terrorist risk insurance and coverage to cover large drones used in special missions.
USAIG was established in 1928. It is one of the oldest and most trusted aviation insurance providers. USAIG has been listed as the best drone insurance company for contractors.
However, they are not an insurance company or a corporation that sells insurance. Instead, they are a group of highly-rated insurance companies and reinsurance firms that insure aircraft in the United States, Canada, and other countries. USAIG manages this pool and underwrites policies for its members.
USAIG provides coverage only for government and commercial entities. It is a great option for contractors operating drones in international locations where there is a higher risk of losing their payload or being damaged by third parties.
The company lets you customize policies to meet your needs. You can create your policy to cover things such as physical damage, third-party liability, loss payload, loss of payload, product responsibility for unmanned aircraft owned by the company, terrorist acts, and other matters.
To inquire about coverage, you'll need to talk to an agent. This will allow you to tell them about your company and drones and the type of coverage that you require.
Pros:
Unique options for commercial and business coverage
Resources and services for drone safety and compliance
A well-established company
Cons:
You must provide lots of information to get a quote
Mobile apps are not available
Pricing information is not available
Check out How to Start a Drone Photography Business? Click here
Avion
BEST FOR WEDDINGS & EVENTS
We chose Avion Drone Insurance as the best for weddings or events due to their specialization in commercial policies. This includes policies that cover aerial photography. This is an important part of many weddings.
Avion Insurance ranks first in this category based on the commercial value and coverage it provides for aerial photography. Avion Insurance was founded in 1985 and has been a strong force among drone insurance companies. The company offers policies that have been underwritten by top-rated drone insurance providers like Allianz and AIG.
You can tailor your coverage to meet your specific needs. Drone insurance can include hull coverage, commercial and aerial photography coverages, liability coverage, insurance coverage for onboard cameras, and insurance for other drone components.
Avion offers coverage that can be used on a nationwide basis. However, the company is not licensed to sell drone insurance across every state. Avion does not provide pricing information. You will need to enter your information to determine how much you'll be charged for your required coverage.
Pros:
Avion provides important coverage for drone enthusiasts as well as businesses. This includes hull coverage, insurance for aerial photography, attached camera coverage, and many other benefits.
Online payment options are available. You can also manage your policies and make payments online.
Cons:
Online, you can get a free quote online, but you will need to provide the drone serial number.
Avion does not offer drone insurance policies to 12 states
Mobile apps are not available
Coverdrone.com
Coverdrone, an aviation insurance company, offers products for both the recreational drone insurance and commercial drone industries.
They offer their products in Australia, Canada, and the UK.
Coverdrone offers commercial drone insurance options that cover drone pilots whether they are flying commercially or recreationally. All policies comply with EU Regulation EC785/2004. This provides public liability and aviation liability.
Coverdrone is a pay-per-day insurance policy that covers drone pilots both commercially and hobbyists. It provides coverage for your aircraft for one to seven days. Commercial pilots have the option to purchase annual insurance. This is flexible enough to meet their needs.
The policy covers 30 days and includes flight tests and training insurance. It covers equipment and liability, but the policy is flexible enough to fit any individual's needs.
Pros:
Amazing product line
This kit is suitable for commercial and hobbyist pilots.
Insurance for test flight and training
Cons:
US pilots are not eligible
DJI Care Refresh
DJI Care Refresh, a protection plan that protects all DJI drones except the Spark, is exclusive to DJI drones.
You won't be charged hundreds of dollars to repair your car if you are involved in an accident.
You can add DJI Care Refresh insurance to your drone purchase. Insurance plans are valid for one year from activation. Fill out the form and then proceed to place your order.
DJI support can be reached to repair or replace your drone after an accident. The insurance covers your UAV and any accessories against damage from water, crashing, or other causes. DJI will send a replacement drone if the drone is damaged beyond repair for a small charge.
Pros:
Amazing plans
If your drone is damaged beyond repair, we will replace it (for a small charge).
You are covered for most situations
Cons:
If the aircraft is lost, it will be void
This does not include controllers
FAQs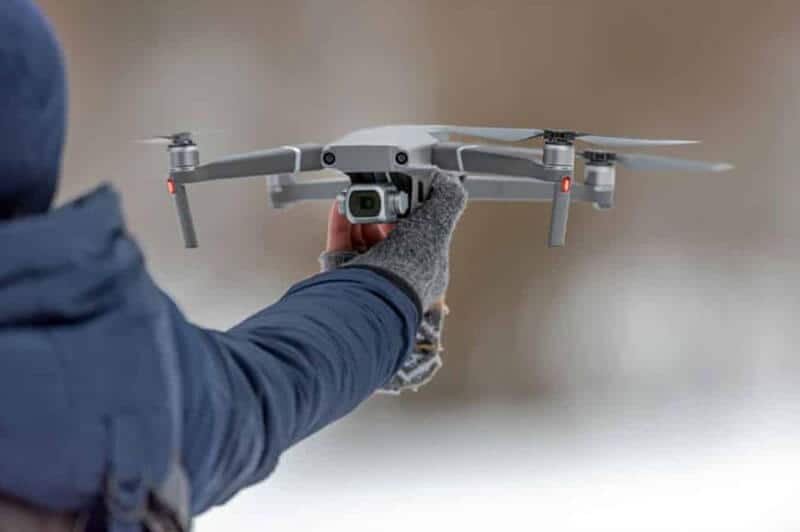 Should I buy insurance for my drone?
Your drone may crash into someone's home or car. Experts recommend that you purchase drone liability insurance, even if you fly the drone only for fun.
Source: https://www.investopedia.com/best-drone-insurance-5073798
Is it possible to fly a drone above a motorway?
Avoid flying near schools, churches, stadiums, or airports. Flying around power stations, prisons, detention centers, and busy roads, especially A roads, violates this rule.
Source: https://droneschooluk.co.uk/drone-safety-rules/
What size drone requires a license?
Anyone who wishes to fly a drone weighing more than 250g, commercially or for recreational purposes, must be certified under the new scheme. This accreditation will be granted to a user who has completed an online course in basic flying rules, watched a video, and answered a quiz.
Source: https://ia.acs.org.au/article/2019/you-ll-need-a-drone-licence-from-july.html
Conclusion
Drone use can be used for everything from photography gigs to military and industrial purposes. This range of coverages can be as diverse as the ones required. To better match, your cost, consider a provider who offers on-demand coverage for casual use. If you use drones for business, consider custom commercial coverage.
To find the right policy, start with our recommended drone insurers.