The Potensic Drone is a great way to take your photography and videography to the next level. With its powerful camera and advanced features, you'll be able to capture unique footage of your subjects from new perspectives. 
Whether a beginner or an experienced drone user, the Potensic Drone is a great choice for anyone looking to improve their aerial photography and videography skills. Let's explore some of its features to see why it's such a powerful tool.
Top Rated Best Potensic Drone
Potensic T25 GPS Quadcopter
T25 by Potensic is perhaps one of the most popular GPS drones on the market with a 1080P HD camera.
Its distinguishing characteristics are the long control range, altitude hold, follow me, GPS return, live video, and a lens that can be adjusted.
Do not be fooled by the characteristics stated above.
Because it is not only feature-rich but also affordably priced, given the professional or high-end specifications and performance.
It flies high, looks great, and handles flawlessly, ensuring a smooth flight.
Pros
This drone utilizes a sophisticated 9-axis gyro that is more wind resistant and stable in flight.
Captures images and movies with clarity and fluidity.
FAA Compliant – This drone does not require registration with the FAA in the United States.
The removable camera holder makes it simple to photograph sporting events.
In GPS mode, this drone automatically follows your phone's app signal. This allows you to shoot photographs regardless of your location.
Cons
Assembly may be necessary. Numerous online videos simplify the assembly procedure.
Potensic D58 FPV Drone
Pros
Safe Combat Experience – When your drone's battery is low or loses signal while in GPS mode, it will automatically return to you.
Diverse Speed Modes – Diverse speed modes accommodate various piloting abilities.
The wide-angle camera allows you to enjoy a large field of view for your shots.
This drone's 1080P camera captures high-quality images and live video.
The one-button takeoff and landing make this drone simple to control. Therefore, it is simple for novices and children to use.
Its designed carrying bag makes it suited for flying outside.
Cons
You require a micro SD card to save images.
The Potensic D58 is a beginner-friendly drone with a 120° field of view HD 1080p camera. It also has dual GPS for improved flight positioning and stability, 5G WiFi for video transmission, and a few intelligent flight modes. It's a nice-looking drone that's light and simple to use. The drone has a flight time of about 15 minutes and comes with two batteries to extend the overall flight time.
Potensic D50 Drone
The Potensic Mirage Pro D50 is one of the best and most often used beginning camera drones. It has a similar design to the well-known DJI Spark drone. However, if you are on a low budget and wish to begin with an intelligent camera drone. The Potensic Mirage Pro D50 is an outstanding option.
Here is why you wish to possess this sophisticated miniature drone. Equipped with GPS and GLONASS technologies, the drone can maintain an exact hovering position. In addition, this drone is equipped with intelligent aerial capabilities, including Follow Me mode and Orbit mode.
However, if you're searching for inexpensive drones with a high-quality camera, you won't find anything comparable to these in the price range they're offered. You might be wise to investigate these camera drones for professionals. However, the Mirage Pro D50 includes a decent camera that captures high-quality aerial footage. Therefore, it is an excellent training drone for beginners.
Pros
The picture and video transmission technology of this Potensic drone has been updated.
Dual GPS and RTH location precisely locate your drone, allowing for more steady flying.
The VR mode allows you to view a landscape in real-time.
This drone features a sophisticated 5G Wi-Fi camera with a high resolution. This will allow you to catch every moment in the sky.
Includes advanced features like altitude hold and follow me capabilities. Follow me mode allows your drone to follow and photograph you everywhere you go automatically.
Cons
To view 1080P content, a 16/32 GB SD card is required. This is not a component of the drone.
To use sophisticated 5G Wi-Fi transmission, your mobile device must support a 5G Wi-Fi transmission.
Potensic D88 Folding Quadcopter
Ultrasonic altitude setting
Optical flow placement
Case for four 1350 KV brushless motors
2K Full HD 5G Wi-Fi camera
Simple to fold and transport
A 3400 mAh battery allows for 16 to 20 minutes of flight duration per charge.
Pros
The drone can fly precisely and safely due to the ultrasonic altitude measurement and optical flow placement.
The robust power system allows the drone to fly at high speeds safely. It can safely fly at speeds of up to 50 km/h.
Due to its rapid and delay-free Wi-Fi transmission, the D88 drone allows you to experience first-person vision (FPV). The smooth live video and crisp visuals will give you pleasure beyond your wildest dreams.
The clever battery with a high capacity enhances the flight experience.
The D88 drone's wings are fully collapsible. This facilitates the storage and travel of the drone.
Flying the D88 is quite simple. Only the remote control and your smartphone are required.
The D88 will return automatically when its battery is low.
 Way-point Flying – You may arrange your flight route by marking points on the app's built-in map.
The GPS mode will provide the drone's precise location.
On the app's map, you may select a place of interest, such as a building or a location, and the drone will fly clockwise around this area of interest, displaying a detailed image.
Cons
An excellent smartphone is required for the optimal operation of this drone.
The Potensic D88 is a good foldable drone with a high-quality 2K camera and a one-axis gimbal for stabilization. It has a 2MP CMOS sensor that will allow you to take amazing aerial photography, as well as dual GPS modules and intelligent flight modes that will make flying the drone easier. It's a very nice-looking, well-built drone with a flight time of about 15-20 minutes that's suitable for everyone.
Potensic T35 GPS Quadcopter
Pros
This drone has a huge body that measures 16.5 inches by 16.5 inches by 16.5 inches and has a lovely appearance. This makes it acceptable to fly outside. It features smooth body contours that are pleasant to the touch. The T35 drone is sure to garner notice.
The improved propellers are more powerful and efficient.
Fully-Equipped Drone – Includes a single button for takeoff and landing, altitude hold, and headless mode, among other functions.
Ideal for Beginners and Children – This drone will take off or land by pressing a single button.
Transmission of high-speed images without delay.
It is the best drone with a long battery.
GPS + GLONASS positioning gives precise positional information. The drone supports automated return in the event of insufficient power or signal.
The Follow Me Mode makes it easy to track this drone using a mobile device.
Due to its 9-axis gyro, the T35 drone is more wind resistant and steady during flight. Most drones adopt a 6-axis gyro.
One-Click App Sharing – After capturing special moments, you can effortlessly share them with family and friends directly from the app.
Cons
Because this is a GPS-equipped drone, it must calibrate GPS before takeoff. This is true for all GPS drones.
The potent bird of Potensic. This sophisticated camera drone is brimming with intelligent features and remarkable aerial capabilities. Not to add that the Potensic T35 competes with two of the market's most popular drones: the HS700 Ophelia and the HS100 Navigator.
It has a 1080P camera that can be remotely adjusted, providing a comprehensive and commanding aerial vision. The Potensic T35 is ideally suited for training amateur and professional aerial photographers. Not forgetting that each battery is designed to give each charge 15 minutes of powerful performance.
This drone's remote control has a beautiful design that matches its design, unlike most other drone controls that are ugly and cumbersome. Due to its curved form, it is not uncomfortable to hold despite its size.
Look for a potensic T35 review to see if that resembles that of the popular DJI Phantom 4. While DJI has ceased production of the Phantom 4, the Potensic T35 may be a suitable replacement if you like to fly a similar-looking quadcopter. Particularly without spending excessive amounts of money on your first drone.
Potensic A20 Drone
Auto-hovering capability
2.4 G remote-operated small drone
Mode without a visor
Single-button for takeoff and landing
Durable drone
Simple to use
Pros
Enhanced Safety – The A20 mini-drone is outfitted with four propeller guards. These safeguard the drone against collisions.
Emergency Stop – To land the drone in an emergency, hit the emergency button. This aids in accident prevention.
Rapid and Adaptable – The A20 can fly in any direction. It also has settings for fast speeds.
This drone includes headless mode, altitude hold, and one-button landing and takeoff.
This drone is the same width as an iPhone 5. It is incredibly lightweight and portable.
Registration with the FAA is not required to use this drone in the United States.
It includes a one-year warranty.
Cons
May not be appropriate for specialists. It is the ideal introductory drone for novices.
And finally, this guide's top-ranking concludes with the greatest drone available. We could not miss including the Potensic D20, their newest nano-sized quadcopter for novices. For those on a limited budget and do not wish to overspend.
The Potensic D20 drone may be an excellent option because of its impressive features, built-in camera, and clever chip, transforming it into an economically intelligent quadcopter.
The clever chip is a recent addition to the most recent versions. The clever chip installed in the Potensic D20 drone aids in the stabilization and ensures a smooth flight. Automatically detects changes in air pressure and makes adjustments accordingly. This function makes flying the drone considerably simpler for novices and includes three-speed settings for mastering the flight controls.
This drone's aerodynamic design minimizes air resistance as much as possible and optimizes airflow for improved flight performance. Its main body framework has a white finish and black accents on its propeller guards. These propeller guards function as shock absorbers, which is very handy for novices.
The Potensic D20 is a budget-friendly camera drone with many entertaining functions. It lacks the advanced features of more expensive drones like the Mavic Air and Parrot Anafi. However, given the price tag of the Potensic D20. This budget-friendly quadcopter is packed with excellent features.
Potensic A20W Mini Drone
Real-time FPV
6-Axis altitude hold
Route planning
Remote controlled
Portable quadcopter
Simple takeoff
2 removable batteries
Pros
Safe for Children – This drone is equipped with safety mechanisms that avoid mishaps.
Real-Time Transmission – This drone is WiFi-controlled. You will enjoy a real-time FPV transmission experience.
Easy Controls for Children – Landing and takeoff require only one keypress. The altitude hold function makes it simple to operate the drone without difficulty.
App Control – A smartphone application can manage the flight path. The gravity sensor mode makes the experience more enjoyable.
Two batteries provide for an extended playing period.
Cons
A smartphone is required for the operation of this drone.
As you can see, this is a small and light drone. It is only 3.5 X 3.1 X 1.25inches in size, so it won't take up much space and can be taken with you anywhere. The drone is surrounded by 360-degree protection, ensuring that the propellers are safe in the event of a crash.
Because of its weak motors, which cannot withstand wind, the drone works best in enclosed spaces. So you can use it calmly in your home. Just be careful not to hit anything delicate with it.
Because of its small size, the drone can only have a small battery, so the maximum flight time you can get with this drone is around 5 to 8 minutes, depending on factors such as temperature, flight style, and so on. However, because Ptensic knows how much you enjoy flying, they decided to include two batteries in the package, allowing you to double your flight time.
The camera on the drone may not be the best feature. As a result, the video and photo rendering are of poor quality. Furthermore, the fixed camera's angle is not optimally placed. But, at the very least, the camera includes an FPV mode. You'll need to download the manufacturer's app and connect it to the drone before you can view the drone's camera live feed.
Potensic D60 GPS
The Potensic D60 is another immensely popular quadcopter with various fascinating and excellent features, unlike most Potensic drones available on the consumer market. Due to incorporating a GPS/GLONASS module, this drone is perhaps among the most sophisticated and capable of intelligent flight modes.
A single battery provides an average flight time of 20 minutes. Furthermore, it has a maximum control range of up to 1,300 meters, allowing novice pilots ample area to maneuver the drone. Drone photographers will also like the camera features that the Potensic D60 offers.
When flown in optimal conditions, the drone's remote controller has a transmission range of around 300 meters. The maximum range for live streaming your video clip is 150 meters. Though you should anticipate interference and lag, remember to record your footage on a memory card.
With its 1080P high-definition resolution level, it performs a fantastic job at displaying images that are rich in depth and color. In addition, if you are seeking portable drones to carry everywhere, you may find them here. Due to its size and aerial capabilities, the Potensic D60 drone is also one of the top five best options for novices and is, therefore, a terrific option.
PROS
Built-in one-axis gimbal with anti-vibration for the best aerial footage.
GPS module integrated for precise positioning and stability.
A powerful 1080P HD camera that uses a 5GHz frequency to deliver high-quality images and videos in real time.
Professional and durable design appearance ensures dependability and wind resistance, making it an ideal choice for beginners who want to fly outside.
Brushless motors provide incredible propulsion force for increased speed and complete flight control.
A modularized battery provides an incredible 20-minute flight time.
Fly up to 500 meters away using the remote control.
CONS
The motor arms are not foldable, but that isn't a problem.
Potensic D80 Drone
Pros
Simple to fly
5G Wi-Fi and a 2K camera
Brushless motors are extremely powerful.
Excellent characteristics include: Follow me mode, Return to Home button
Flying speed of up to 40km/h is impressive.
Flying time is approximately 20 minutes.
It comes with a 12-month worry-free warranty.
Affordable
GPS module with two antennas
Cons
There is no object avoidance technology.
Control distance is limited.
Charge time is lengthy.
A SD card is required for a 2K camera (need to purchase it separately)
Contrary to popular belief, racing drones are a relatively new and rapidly expanding subset of quadcopters. I deemed it essential to discuss the Potensic D80, renowned for its performance and the quality it offers beginners. Although this drone is meant for racing, it includes numerous beginner-friendly capabilities, such as altitude hold and speed mode.
Each motor is equipped with performance-enhancing brushless motors. In addition, it minimizes its power consumption for extended flight periods. Due to its battery's enormous capacity, the drone can fly for an average of 20 minutes each charge. Additionally, the most outstanding remote control distance is roughly two kilometers.
The D80 drone is powered by a 7.4v 1800 mAh lipo battery, allowing it to fly for between 16 and 20 minutes, depending on the weather and the speed at which it is flown. The drone includes a friendly remote controller with a transmission range of 700 meters for FPV and 300 meters for other functions.
The camera utilized by the Potensic D80 drone features a 1080P HD resolution. It does an excellent job of delivering clear and crisp-sharp aerial photographs. However, if you're searching for a drone with a camera as good as the JMX Bugs 6 or HS150 Bolt Bee, you should choose the HS150 Bolt Bee. The Potensic D80 is the optimal option for you.
How To Choose A Drone
When it comes to choosing a drone, there are a few things you need to take into account. First of all, what is your budget? Drones can range in price from a few hundred dollars to several thousand. Secondly, what do you want to use your drone for? If you're only interested in taking pictures and videos, then you'll need a different drone than if you're looking to race or perform tricks.
Thirdly, what level of experience do you have with flying drones? If you're a beginner, you'll want to look for a drone that is easy to fly and has features like auto-hover and return-to-home. If you're more experienced, then you'll be able to handle a more complex drone. Finally, make sure to read the reviews before buying a drone. This will help you avoid any potential headaches down the road.
To learn more detailed information, please click here: How To Choose A Drone 2022: Best Time & Where to Get It
Facts about the Potensic Drone Brand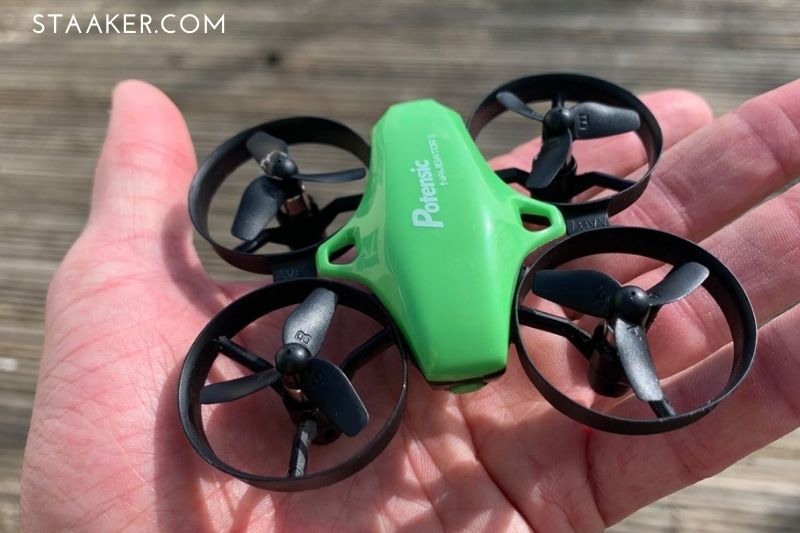 The Potensic Corporation produces a variety of drones. This company is dedicated to fulfilling clients' desires for flight.
The Potensic brand has a team of drone experts with extensive experience designing some of the finest drones available on the market. The finest Potensic drones include their significant knowledge in every element.
The people behind the finest Potensic drones think that innovation, like height, is unbounded. Engineers, developers, creators, designers, marketers, and researchers.
Top-tier Potensic drones mix form and function. The Potensic Company is dedicated to manufacturing inexpensive, high-quality products.
Potensic vs Competition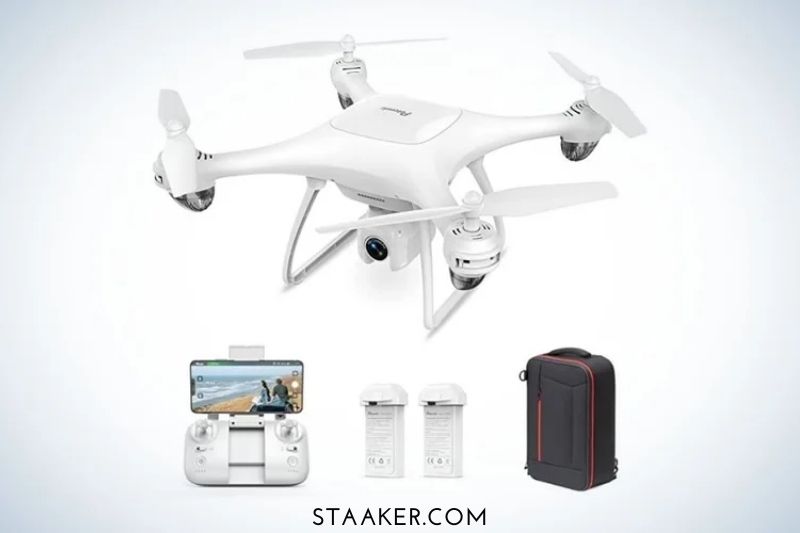 The drone industry is rising and evolving at a rapid rate. Consequently, there are numerous drone brands. The Potensic brand distinguishes itself from the competition for a number of reasons.
The drones produced by the Potensic brand are less expensive and more functional than those given by the competition. These drones not only save money but also provide excellent value. The majority of competing products are pricey.
Most competitors attempt to imitate the models of their rivals. The Potensic Company, however, produces original and novel items. These items are created by highly qualified staff.
Most brands are only concerned with product development. However, the Potensic Company's aim is not limited to the creation of superior Potensic drones. It also emphasizes client service.
The Potensic Company provides exceptional customer service. They recognize the importance of each customer and treat each one with respect.
The Potensic Company offers discounts periodically, particularly during holiday seasons, Prime Day, Cyber Monday, and Black Monday.
Potensic Drone Selection Tips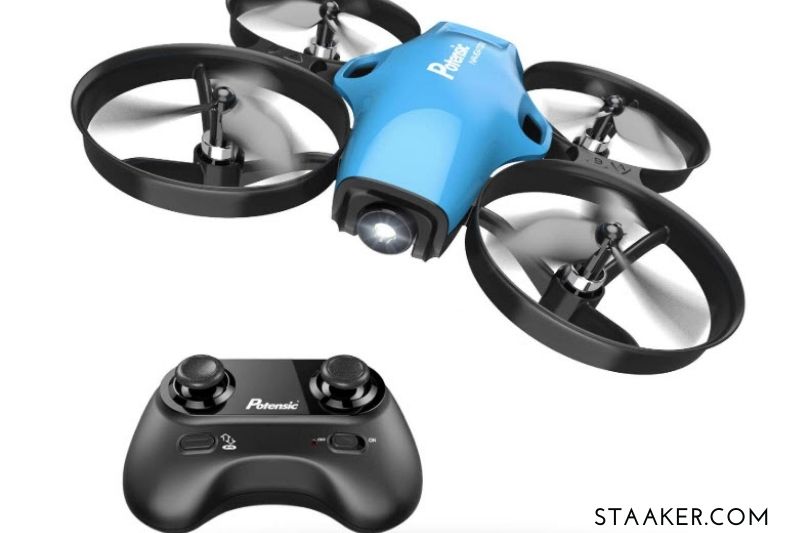 Consider Skill Level
Ultimately, your skill level will determine which Potensic drone is suitable for you.
Consider Camera
This is the most critical attachment for a drone. You should examine the camera's photo and video quality.
Evaluate Flight Duration
A drone's flight time is dependent on its battery capacity. The average flight time of beginning drones is between 5 and 8 minutes. The flight time of high-end drones is 30 minutes.
Evaluate Flight Range
This sets the maximum range of your drone. The flight range of potensic drones for children is between 50 and 100 meters.
Additional Factors to Consider
You should investigate whether a drone has a headless mode and altitude hold. Most Potensic drones possess these characteristics.
Read more: Best Places To Fly A Drone And Where Are Drones Banned
FAQs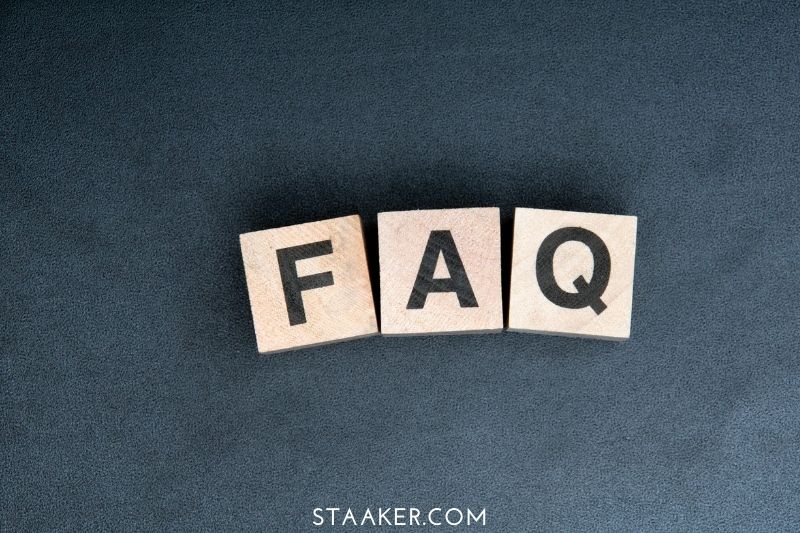 1. Is the Potensic D58 a reliable drone?
The Potensic D58 is a good choice if you want a high-quality HD camera drone. It was not very expensive, has a good camera, lots of features, and is very light. It's a drone that's suitable for everyone and a lot of fun to fly.
2. How does a Potensic D58 battery get charged?
The charger that comes with the D58 connects to a USB-A port. Use a 2A USB adapter, as directed by the user manual.
3. How long does the Potensic T25 drone fly?
approximately 8-10 minutes
Flight Time – The only disappointment is that it has a flight time of around 8-10 minutes, which is never enough time to enjoy flying a drone. However, this is comparable to most other drones in its class, and it does include an extra battery.
Conclusion
The Potensic Drone is a small, lightweight drone that is perfect for beginners. It is easy to fly and has various features that make it an excellent choice for those looking to get into the world of drones.
The Potensic Drone comes with a camera that allows you to take pictures and videos from the sky, and it also has a built-in GPS that ensures that you always know where your drone is. The Potensic Drone also has several safety features, including a return-to-home function that automatically brings your drone back to you if it gets lost.
The Potensic Drone is an excellent choice for an easy-to-use drone packed with features. Hope you found this Potensic Drone review article helpful.