One of the great things about the GoPro is that you can take your videos with you wherever you go. But what if you want to transfer those videos to your iPhone? Thankfully, there are a few different ways to do this.
This article will show you how to transfer GoPro videos to iPhone using both the GoPro app and iTunes. We also provide some instructions to upload GoPro videos to Mac.
How To Transfer Gopro Videos To Iphone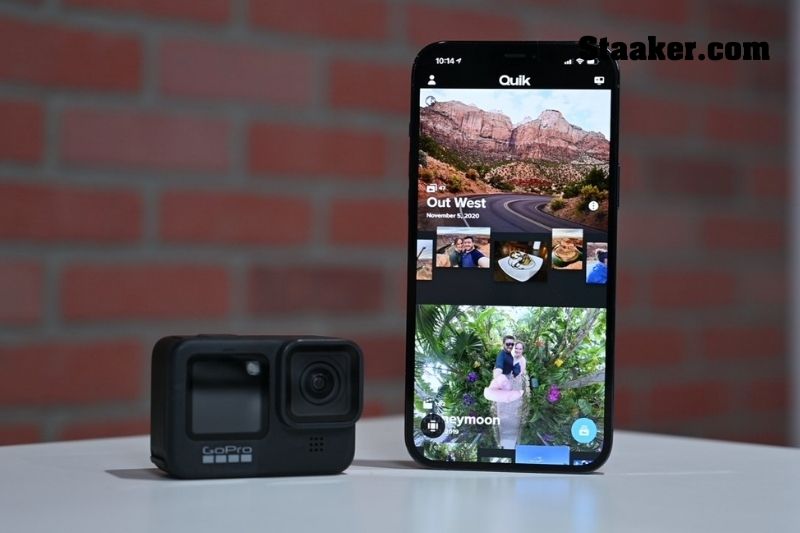 How To Use The GoPro App To Transfer GoPro Videos To iPhone
1. Turn on your GoPro camera. The MODE button is used to turn on some models. If you need more information, consult your camera's handbook.
2. Switch your GoPro to pairing mode. Skip this step if your GoPro and iPhone are already connected.
Swipe down from the top of the display to open the utility drawer, and tap Preferences if you have a GoPro with a touch screen. Then select Connections and Device Connect. To set your camera in pairing mode, tap GoPro App.
If your GoPro doesn't have a touch screen, press MODE repeatedly until the wrench icon for Settings appears, then hit the SHUTTER button to enter Settings. To get to the Connections settings, press the SHUTTER button three times, then press MODE repeatedly until Connect is highlighted, then press the SHUTTER button to choose it. The camera's LED will flash blue to signify pairing mode when you press the SHUTTER button to pick the highlighted GoPro App.
3. On your iPhone, download the GoPro app (Iphoneappstoreicon.png) from the App Store. This program was created by GoPro, Inc and is available for free. If you already have this app installed and your GoPro is connected to your iPhone, you may skip this step.
On one of your Home screens, you'll discover the app icon for launching the App Store.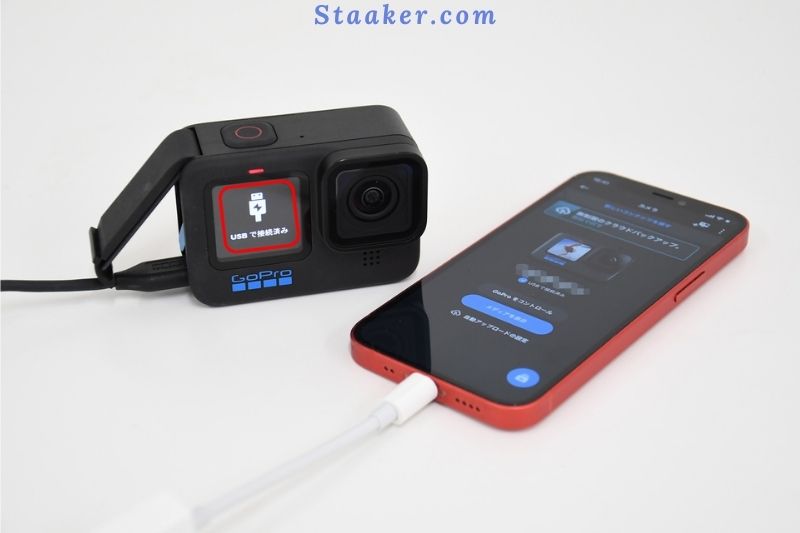 4. Launch GoPro. The words GoPro are written in black, blue, and grey on this icon. This app can be found on one of your Home screens.
5. Connect your iPhone's GoPro app to your camera (if they aren't already connected). In the lower-left corner of the app, tap the camera icon. Your phone will search for your camera due to this action.
Skip this step if your GoPro and iPhone are already connected.
When the app first launches, it may prompt you to pair a camera. Select your camera from the list and follow the on-screen directions to pair it with your phone.
If the connection was successful, tap Connect, and you should receive a preview of your camera views.
6. Next to the red circle, tap the 3×3 grid icon. This will take you to the gallery of the camera.
7. Select a video by tapping it. It will open in a new window.
8. Select the download symbol (an arrow pointing down into an open box). On the right side of your screen, underneath the video preview, you'll notice this.
As the video downloads to your phone, it will open in a new tab. You may keep an eye on the progress bar as your video downloads. You can shut the app and find the video in your iPhone's gallery once it reads Complete.
Can I Transfer GoPro Files to My iPad/iPhone Using iTunes?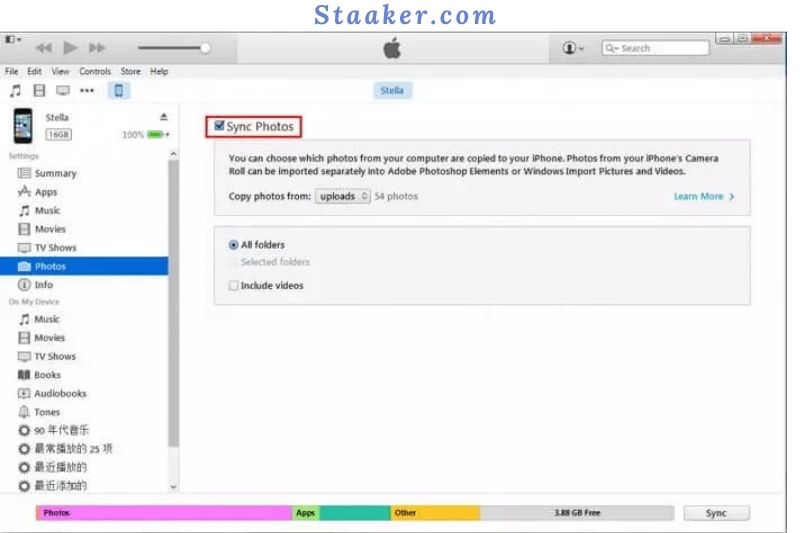 You must first drag and drop videos from GoPro to PC before transferring them to iPhone using iTunes. After that, you can sync videos to your iPhone using iTunes. It's important to note that the iTunes version you choose must be the most recent version that works with your machine.
Step 1: Connect your GoPro to your computer. In File Explorer, look for GoPro's disk. Drag and drop the videos you desire to a PC folder.
Step 2: Open iTunes on your computer and connect your iPhone.
Step 3: Go to the upper-left corner of the screen and tap the phone image > Go to Option > Summary > Summary > Summary > Summary > Summary > Summary > Summary > Summary Check Organize your music and videos manually, then hit the Apply button.
Step 4: To import videos from your computer to iTunes, go to Files > Add File to Library or Add Folder to Library.
Step 5: Choose your iPhone from the list of options. Enable the option Sync Movies > Select Movies from the drop-down menu. To begin the task, check the videos you desire and click Apply.
AOMEI MBackupper is the Quickest Way to Transfer GoPro Films to iPhone/iPad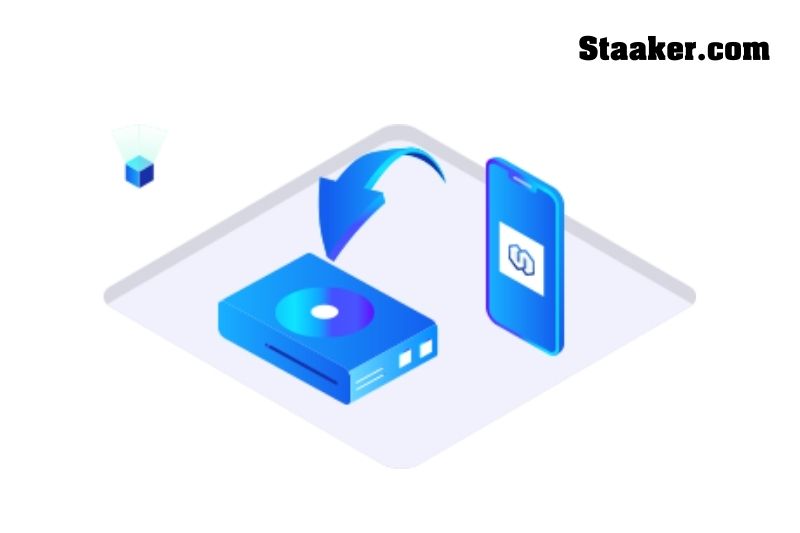 AOMEI MBackupper is a popular and professional iOS device transfer solution. It can be the quickest and easiest option to download GoPro films to iPhone because it offers an offline transfer service.
Furthermore, the videos will be transferred to your iPhone in only a few clicks without affecting their quality.
To download and install AOMEI MBackupper for free, click the icon below. Then, with a few clicks, transfer videos from your computer to your iPhone.
Step 1: Run AOMEI MBackupper on your PC after connecting your iPhone/iPad and GoPro.
Note: The GoPro camera may not be recognized when hooked into a computer port.
double-check that the camera is turned on;
before plugging it into the computer, make sure WiFi is turned off;
 try using a different port or USB cord;
restart the computer and reattach the cables.
Step 2: At the bottom of the main interface, select Transfer to iPhone.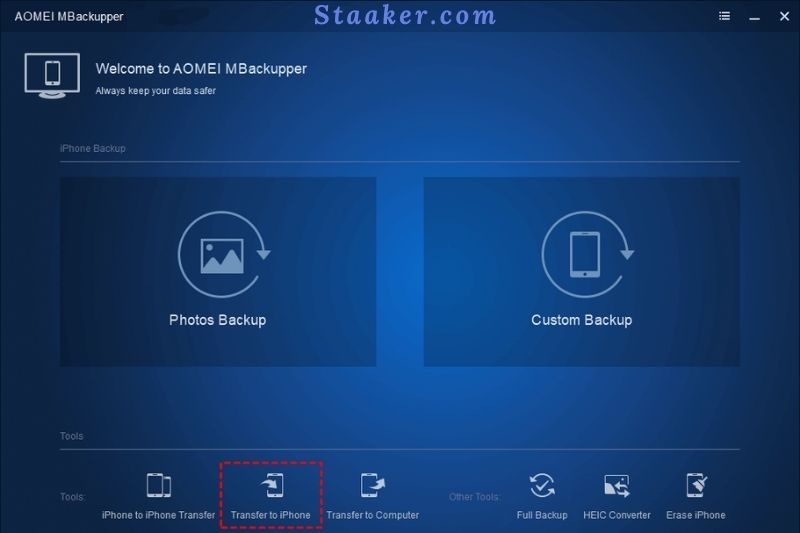 Step 3: To browse and select the videos you'd like to save to your iPhone/iPad, click the box to open the GoPro disk.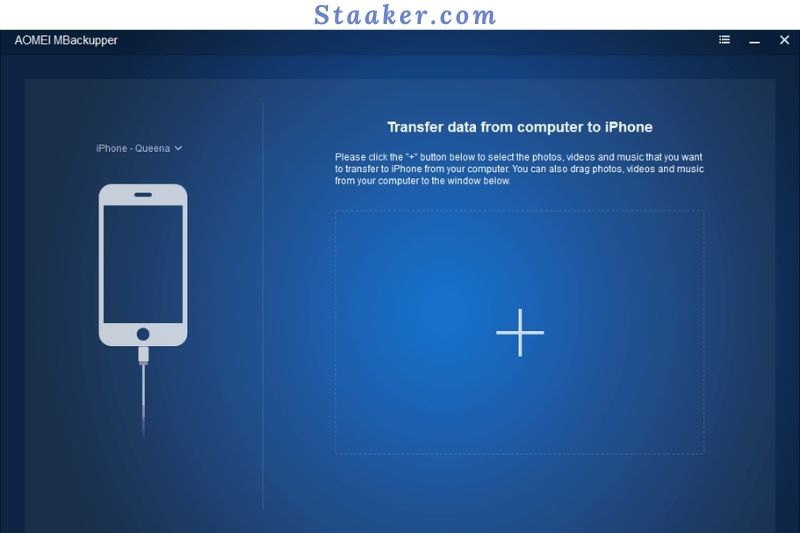 Step 4: Double-check that you've added them all, then click Transfer.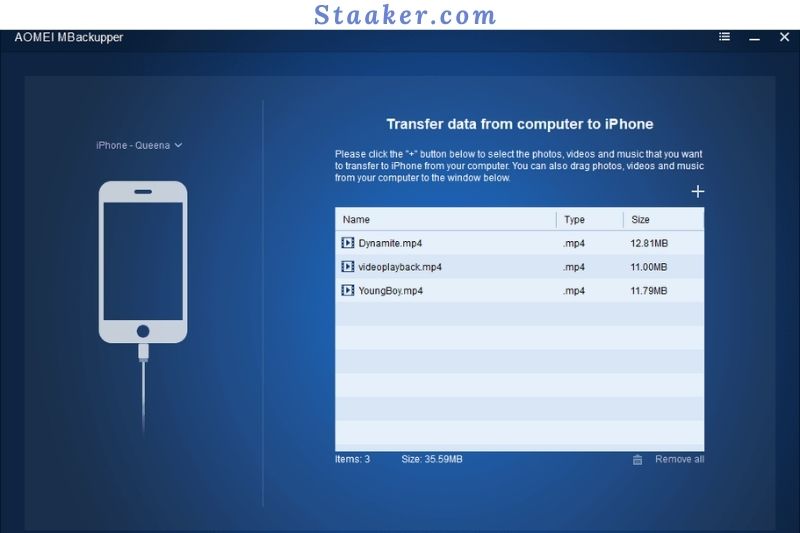 Many more features in AOMEI MBackupper are just waiting to be discovered. The Custom Backup option allows you to selectively back up your iPhone to your PC, ensuring the safety of your data and freeing up part of your iPhone's limited storage space.
FoneDog Phone Transfer is the Best Transfer Tool
FoneDog Phone Transfer is the best approach to learning how to transfer GoPro videos to iPhone. This utility can be used to move files from one device to another. FoneDog Phone Transfer comes with several useful functions.
It can transport many data kinds across desktops, iOS devices, and Android devices. It can also be used to transfer data between Android and iOS devices. It takes a few clicks to utilize the tool, and anyone can comprehend it.
It even assists you in backing up your phone info. This can be accomplished by moving files from your iPhone or Android device to your computer. Aside from that, a free HEIC converter and ringtone customizer are included.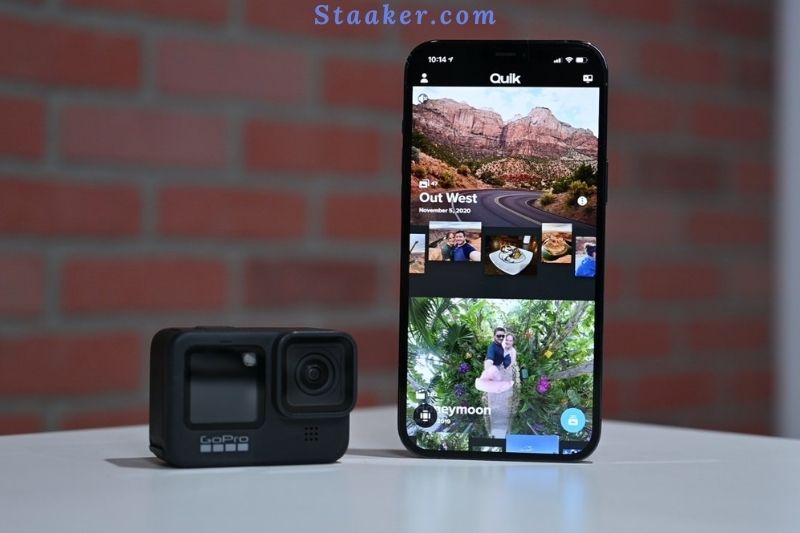 It also assists you in removing unwanted files or duplicates from your devices as a bonus. The instructions for transferring GoPro films to iPhone with FoneDog Phone Transfer are as follows:
Turn on your GoPro and use the USB wire to attach it to your computer.
On your computer, go to This PC. On the list of drives and devices, look for this device.
Open the folders that are contained within it.
Locate the videos and save them to a folder on your computer.
The following are the steps for transferring GoPro videos to iPhone:
FoneDog Phone Transfer is available on the FoneDog website.
Install it on your PC and run it.
Connect your iPhone to your computer with a USB cable.
Select Videos from the left-hand menu. As a result, you may put how to transfer GoPro films to iPhone into practice.
Select the videos you copied from your GoPro to your PC previously.
At the top of the FoneDog Phone Transfer screen, click the Transfer icon.
Then, as the receiver, choose your iPhone.
Allow for the completion of the transfer process.
Apart from that, FoneDog Phone Transfer allows you to transfer your images, music tracks, messages, and contacts to an Android handset. You may also use it to back up and restore your contacts to your favorite device.
Converting Apple's HEIC codecs to generally recognized formats like JPEG and PNG is one of the additional functions.
iPhone Video Format – Free Video Player & Converter Recommend
The iPhone can play the following video formats:
– Video format H.264
– Video format MPEG-4
The GoPro camera uses the H.264 and MP4 formats to record videos. As a result, all films taken in MP4 format may not be watchable on your iPhone because iPhone does not support MP4.
If you require complete MP4 compatibility, you can download the free VLC iOS app. All MP4 videos played on an iPhone or iPad are supported by the software. As a result, you may use VLC to play your GoPro footage in MP4 format on your iPhone.
You can, however, utilize a video converter to convert your recordings so that they can be played on your iPhone. You can convert your videos into compatible formats using various free video converter programs. Freemake Video Converter, for example.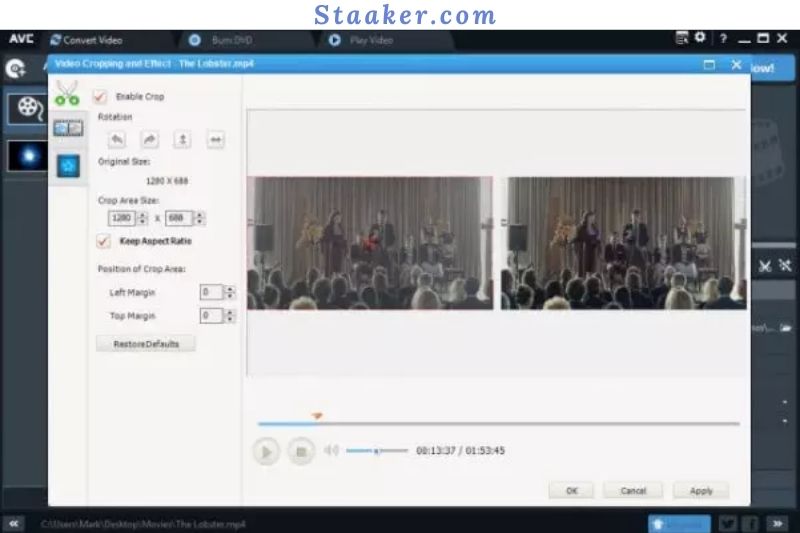 Another simple app, Freemake video converter, allows you to convert your films to various formats, including MP4, MOV, AVI, 3GP, DVD, FLV, and WMV.
Video
How To Upload Gopro Videos To Mac
Using an SD Card to Transfer GoPro Files
Using an SD card to copy files from the GoPro to your Mac is convenient. The only catch is that you'll need to get a micro SD card reader. If your Mac only has USB-C ports, you'll need to buy a micro SD card reader that connects via USB-C.
The following is how this method works:
1. To gain access to the SD card, open the GoPro's bottom door.
2. Remove the SD card from the slot.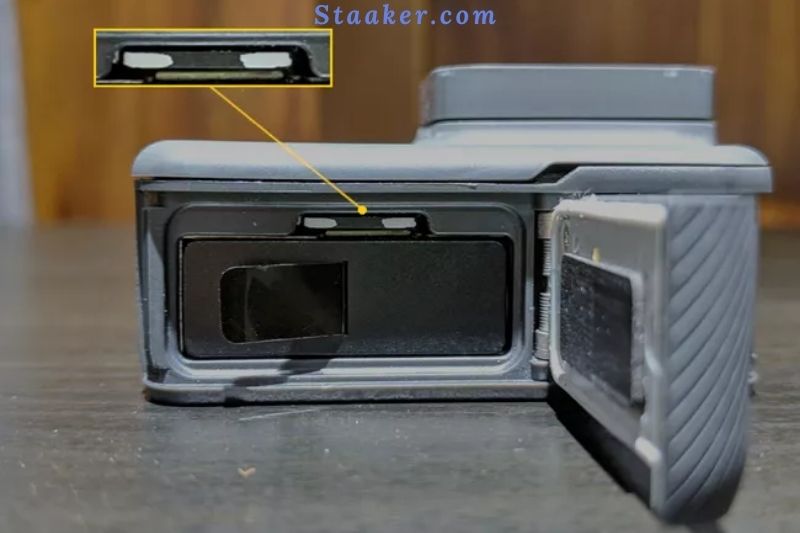 3. Insert the SD card into the reader's slot.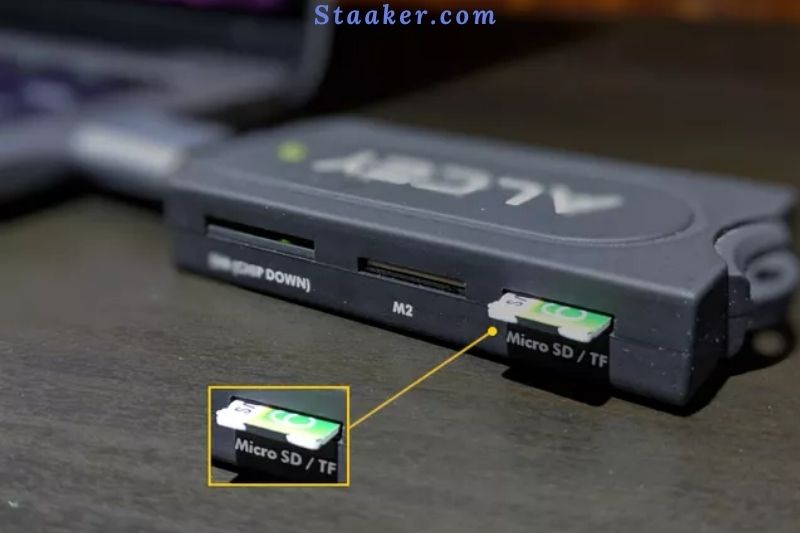 4. Connect your Mac to the SD card reader.
5. Activate the Finder.
6. In the left navigation window, select Untitled. If the SD card's name isn't Untitled, select it.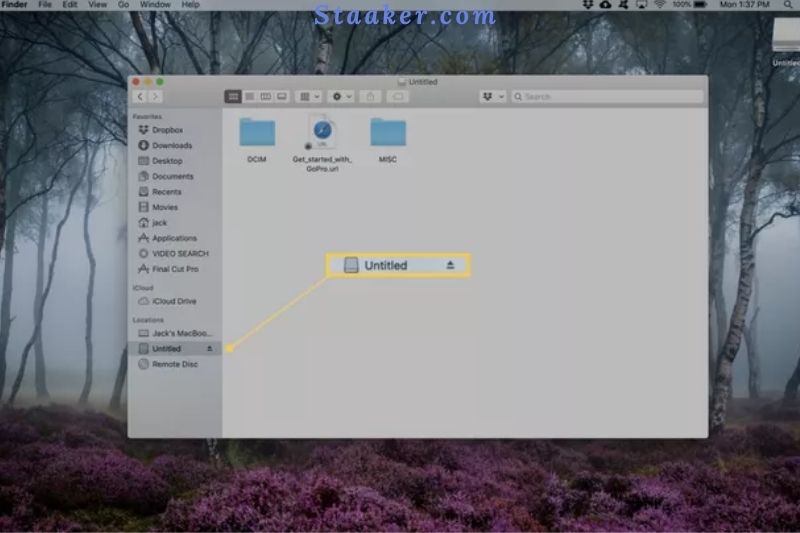 7. Double-click the DCIM folder, and then double-click the 101GOPRO folder.
8. Any file you want to copy should be two-finger tapped (or right-clicked if using a mouse). Click and hold the Command key while selecting the files you want to copy to pick multiple files.
9. Click Copy X Items after two fingers, and tap one of the selected files, where X is the number of selected files.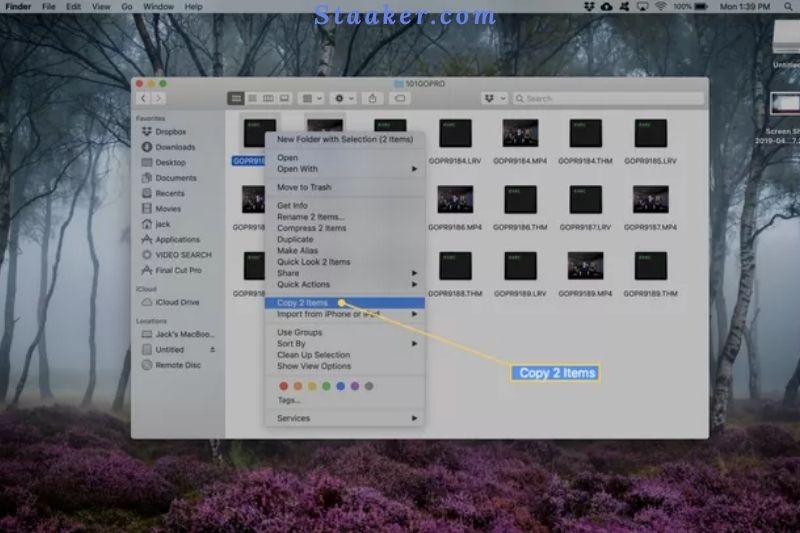 10. Navigate to the location where you wish to copy the files in the Finder app.
11. Select Paste X Items using two fingers (or right-click with a mouse), where X is the number of items to paste. The files are transferred from the PC to the Mac.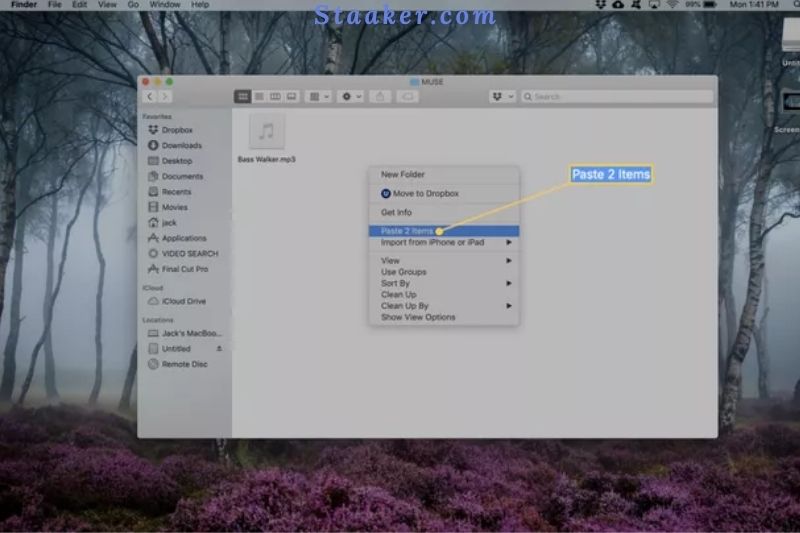 12. Before removing the reader, eject the SD card from the Mac.
Use Image Capture to Transfer GoPro Files
Image Capture, a piece of software included with the Mac operating system, gives you access to the GoPro. To connect the camera to the Mac, you'll need a USB-C cable. This is how you can make it happen:
1.. Connect the USB-C cable to the GoPro's USB-C port, then plug it into one of Mac's USB-C ports.
2. Turn the GoPro on.
3. Open Image Capture by going to the Applications folder and clicking it, or by going to the Dock and opening the Launchpad app, typing the image into the search bar, and then picking Image Capture.
4. In the left navigation box, click the name of your GoPro.
5. From the import To drop-down option, select the location where the imported files will be stored, then click Import All.
6. Close Image Capture and unplug the GoPro from the Mac once the import is finished.
Transfer GoPro Files With GoPro Quik
Quik is a GoPro-developed solution. The free software is installed in the same manner as any other Mac app: download the file and double-click it to start the installation process.
Note: These instructions are for an older version of GoPro Quik, which should not be confused with the March 2021 smartphone version of the software. Quik is still available for download from the GoPro community website.
Note: Quik requires a free GoPro account to use, so create one before starting the app.
After you've installed it, follow these instructions to import your GoPro files:
1. Connect your camera to your Mac and turn it on.
2. On the Dock, click the LaunchPad.
3. Go to the GoPro Quik launcher and type quik.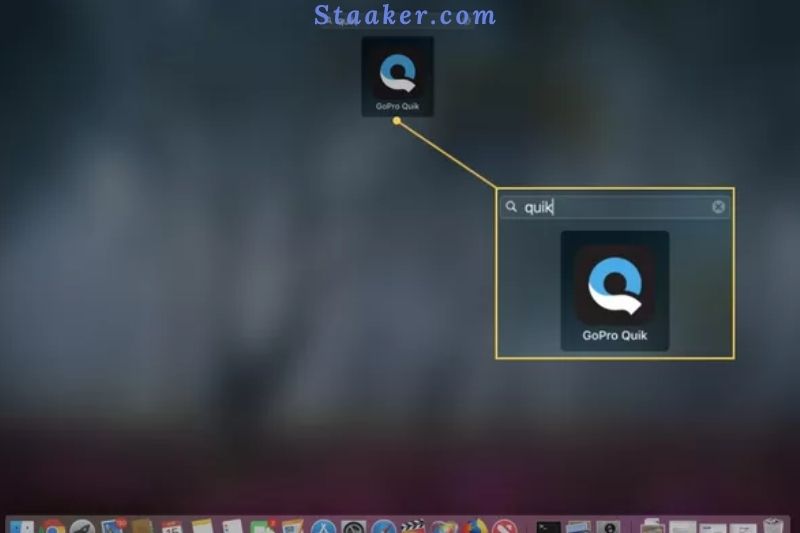 4. Use your GoPro account username and password to log in.
5. Wait for the import to finish before clicking Import Files.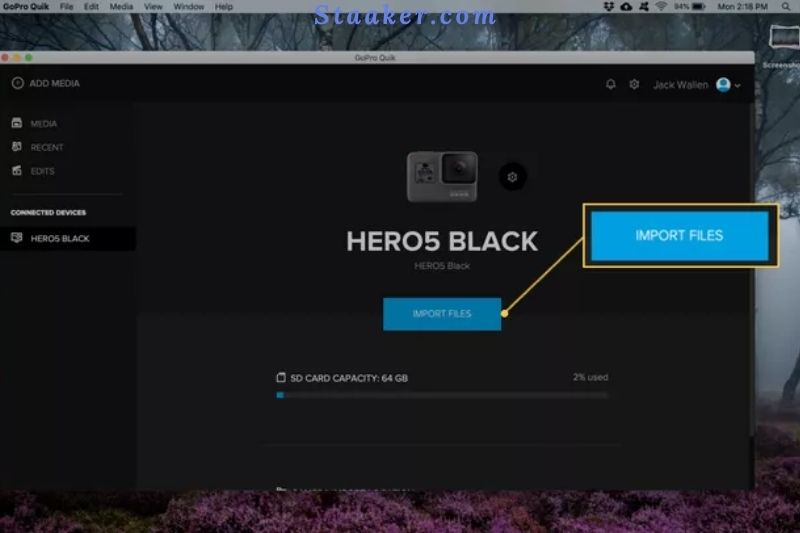 The files will appear in the Movies folder when the import is finished and ready to use. Quik should be closed, and the GoPro should be unplugged from the Mac.
If you still don't know the way to use Gopro quik, read this article: How To Use Gopro Quik
Video
FAQs
Why won't my GoPro videos download to my iPhone?
If GoPro is your travel and adventure companion, there's no doubt that it will store all of your magnificent memories and daring leaps. But what if you discover that downloading those videos to your iPhone is difficult?
Recently, the inability to download GoPro videos on an iPhone has been a hot topic. This may pose several concerns, including not having access to your recordings whenever you need them, not having a backup of your videos, and not being able to recover all of your memories if your GoPro is lost.
However, there are a few key contributors to this problem:
One of the main reasons you can't download videos from the GoPro App to iPhone is a slow or inconsistent internet connection.
Your iPhone's storage space may be insufficient to store the videos.
The films could be damaged or pose a security risk to your phone's iOS.
On the iPhone, where are GoPro videos saved?
Occasionally, a user is unaware that his GoPro recordings are already saved on his iPhone, just not in the customary spot. Previously, when you downloaded GoPro videos to your iPhone, they were saved in your device's default media storage folder.
However, your GoPro Videos are now saved in the GoPro App with the most recent updates rather than on your device. Yes, your GoPro videos are saved to your iPhone's GoPro App.
You'll be able to access all of your GoPro Videos in one place, edit them, and share them with ease. You can save the media to your default iPhone album when imported to your iPhone and in the GoPro App.
How can I connect GoPro with my TV?
You will need to buy a media mod to connect your GoPro to your TV. Next, connect an HDMI-to micro HDMI cable to the GoPro micro HDMI port. The other end of the cable should be plugged into the TV HDMI input.
Conclusion
We've shown you how to transfer GoPro videos to your iPhone using the GoPro app and iTunes. Whichever method you choose, be sure to follow the specific instructions provided. By doing so, you'll be able to get your videos onto your iPhone in no time at all. Staaker.com hopes you find this guide useful.