IOS devices have a built-in QR code scanner in the Camera app that can be used to scan QR codes and access information without having to download a third-party app.
The steps below will show you how to scan QR code on Iphone from camera roll.
Save the QR Code Photo to Your iPhone's Camera Roll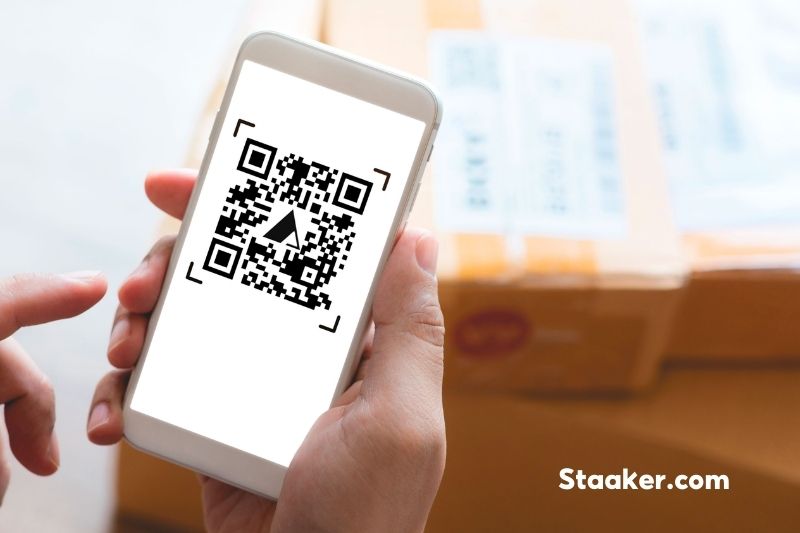 Your QR code photos must be in the Photos app on your iPhone to use the methods below. If you want to scan a QR code on a website, save or screenshot the image, so the code is available in Photos.
You'll import your QR code image into several tools to see the contents of the code using the ways below.
Scan a QR Code From a PIcture in Photos on iPhone
If you have the Google app loaded on your iPhone, you may scan QR codes from your photographs in the Photos app. Share your photo with the Google app, scan the code and display the results on your screen.
On your iPhone, download and install the Google app (it's free).
Launch Photos and choose the photo with the QR code.
In the bottom-left corner of the photo, tap the share icon.
From the sharing menu, select Search With Google Lens.
Google will show you the scan results on your screen.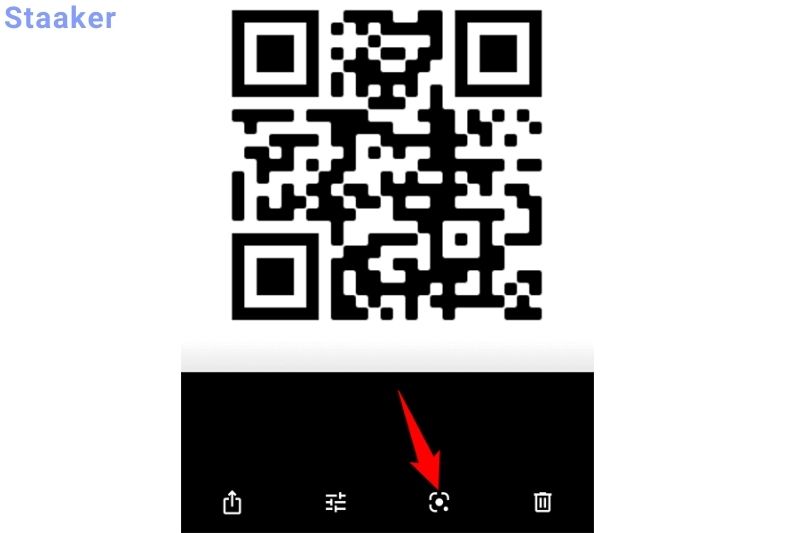 Scan a QR Code in a Picture With Google Photos on iPhone
You can use Google Photos to scan QR codes on your phone and utilize it as a photo organizer. You can view the contents of your QR codes using the app's built-in QR code scanner.
If you don't already have the app on your phone, you'll need to download it from the App Store. It is free to use the software.
On your iPhone, open Google Photos (it's free).
Locate the QR code photo you want to scan and tap it.
When your photo has fully loaded, tap the Lens symbol at the bottom of the screen.
The scan's outcome will appear on your screen.
If your scanned QR code has a web link, you'll see options such as Website, Copy URL, and Share to browse the link, copy it to your clipboard, or share it with others.
Scan a QR Code in a Photo With a Website on iPhone
If you don't want to download a third-party software only to scan a QR code, there are places where you can scan codes without having to download anything. You upload a picture containing your QR code to these services, which process it and then display the code's contents.
Web QR is one of these free sites, and this is how it works:
Open your iPhone's web browser and go to the Web QR site.
The site will prompt you to allow camera access. If you don't want to use your iPhone's camera to scan codes, press Cancel to refuse permission.
To import the QR code image from your Camera Roll, tap the camera icon.
To choose the QR code photo, select Choose File.
To access your Camera Roll, tap Photo Library.
Select the image containing your QR code.
The scan result will appear underneath the submitted image when you return to the site.
Tap and hold the result and pick Copy from the menu to copy the contents of the QR code.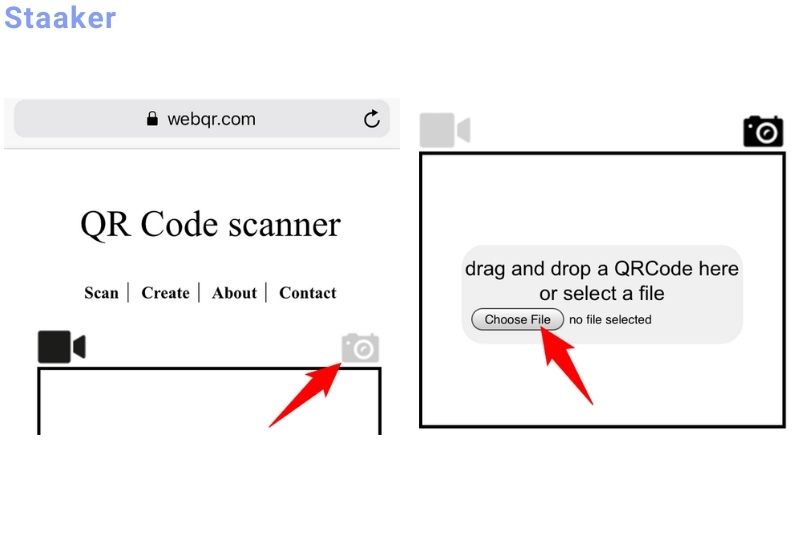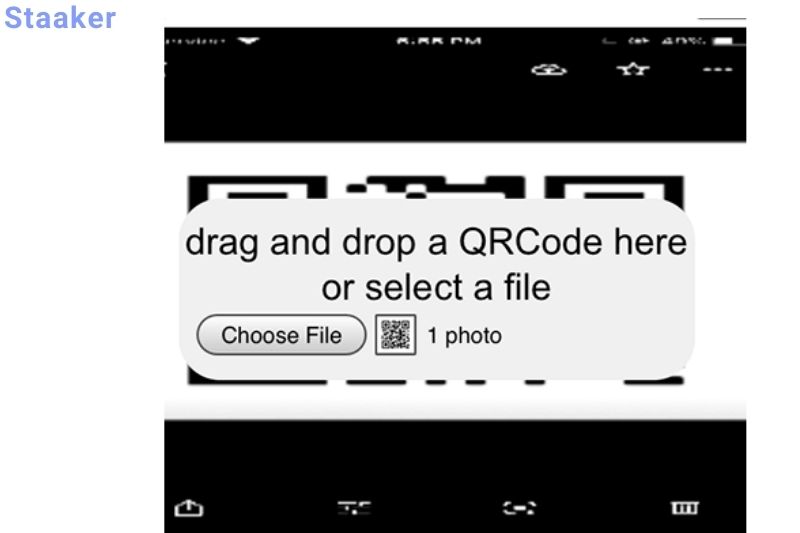 Scan a QR Code in an Image With a Simple QR Code Reader on iPhone
Installing a dedicated QR code reader software on your iPhone is a fantastic option if you need to regularly scan QR codes from photographs.
Simple QR Code Reader is a free program that can help you with your assignment. You may load QR code photographs from your photo library into this app and see the results.
On your iPhone, here's how to utilize that app:
Download and install the Simple QR Code Reader (free) app on your iPhone.
Tap QR Scanner on your iPhone's home screen to open the newly installed app.
At the bottom of the screen, tap scan.
Select the gallery icon in the app's top-right corner.
Select the QR code image you want to scan.
Your chosen photo will be displayed in full-screen mode. To import the photo into the app, tap Choose in the bottom-right corner.
The contents of your QR code will appear on the Result screen.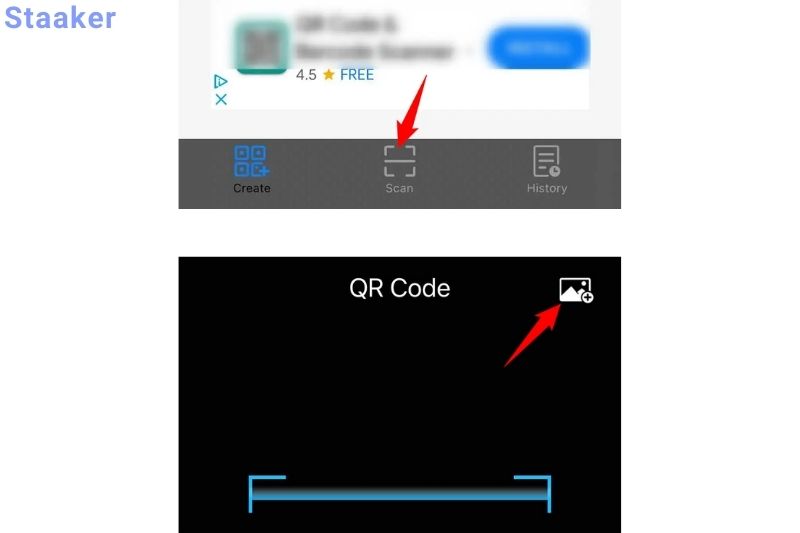 If this software doesn't work for you or you prefer something else, the Apple App Store has a lot of options. You may find various QR code readers on the App Store by searching for QR Code Reader. It's worth noting, though, that not all apps allow you to scan QR codes from your iPhone's Camera Roll.
Scan Away the QR Codes in Your Photos on Your iPhone
If you ever receive a QR code as an image or see one on the web, scan it with your iPhone using one of the techniques listed above. You don't need to transmit the code to another device before using the camera on your iPhone. We hope you find the guide helpful.
Scan QR Code on iPhone with the Wallet app
The wallet app for the iPhone, iPad and iPod touch can scan QR codes.
To use the wallet app's scanner, follow these steps.
Click the + button at the top of the Passes section of the Wallet app.
To add a pass, tap Scan Code.
You can scan QR Codes for coupons, tickets, boarding passes, and loyalty cards from this location.
On the other hand, the Wallet app can only scan coupons, loyalty cards, and tickets. You will get an error notice if you try to scan any other QR Code.
Read about the new features in iOS 13, such as QR codes, NFC tags, and Bluetooth.
Alternative iPhone Apps for Scanning QR Codes from Images
Qrafter
Qrafter teaches you how to scan QR codes from your camera roll. Qrafter is available for free on the Apple App Store. After that, scan your QR codes using the procedures below.
After Qrafter has downloaded to your iPhone or iPad, open it.
Scan from Photo Albums should be selected.
To get a faster response time from the scan, enable Move and Scale.
Select the image that contains the QR code to be scanned.
Text or email the information contained within the QR code. It's also possible to copy it to the clipboard.
Use the option to open the website if the QR code has a URL.

Siri Shortcuts
This solution uses Siri Shortcuts to allow you to scan QR codes from photos. It also works in a web browser, so you can scan it right away if you see a QR code online. Install the shortcut from this URL first.
After installing the shortcut, open the Shortcuts app and long-press your shortcut to bring up the context menu. Choose Details.
This shortcut will only appear in the Share Sheet of Images for the time being. We'll expand it to include everything so that it appears in apps like Safari, Files, and others. Tap Select All under Share Sheet Types.
Return to the screen and select Done. That's it; you can now use your iPhone to scan the QR code image from anywhere.
To demonstrate, I used Safari to open a QR code. The Context menu is accessed by long-pressing the image. To begin scanning, tap the Share button and pick QR Reader from Images from the share sheet.
It also works with other apps like WhatsApp, Photos, and Files. This is what was in a QR code I received from a buddy. Enjoy.
Apps for Social Media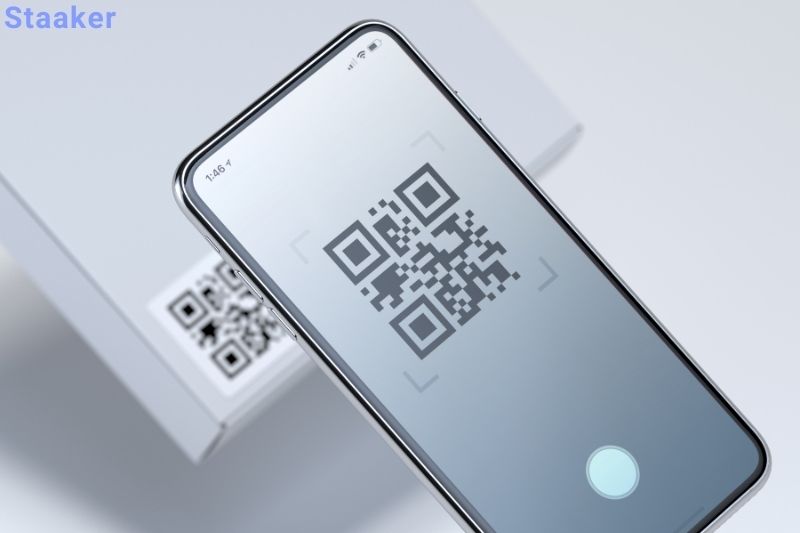 QR codes can be scanned by any social media app that has access to your iPhone's camera. The most popular choices are shown below.
1. Use Snapchat.
It will help you add new friends if you receive a QR code from another Snapchat user. Point the camera at the icon after opening the app.
2. Pinboard
The Lens Visual Discovery tool on Pinterest will teach you to scan QR codes online. The product or article connected to the icon will appear in the results.
3. Join LinkedIn
A QR code is included with every LinkedIn profile. Other users can share theirs with you, allowing you to get new followers.
4. Twitter
QR codes can be used to find Twitter followers and view links. Each profile includes one that you can share or save to your camera roll.
5. Messenger on Facebook
Go to My Code in your Facebook Messenger account to see your personalized QR code. You can download this information and share it with others to easily add friends.
How To Scan Snapcode From Camera Roll
Open Snapchat, and tap the ghost/bitmoji button at the top left. Tap the cogwheel button in the top-right corner of your profile screen. Tap Snapcode on the Settings screen.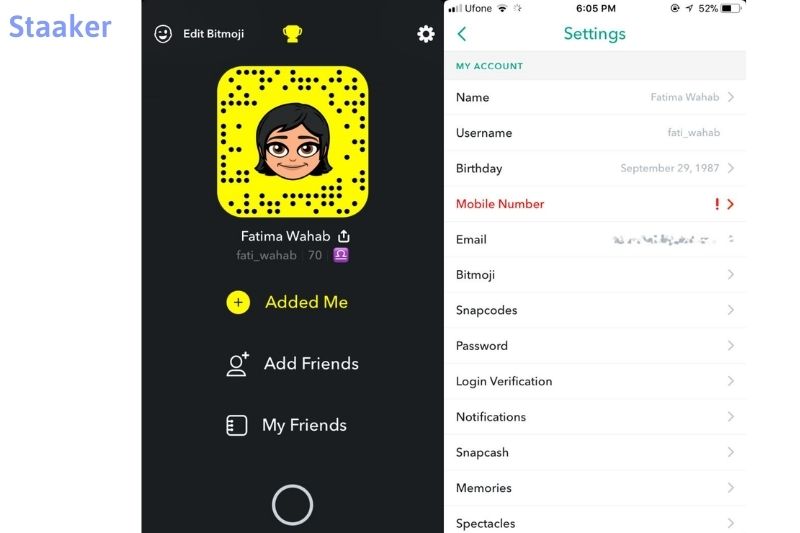 Snapcodes have an option to scan from your camera roll. Tap the Snapcode, and then, from your camera roll, tap the Snapcode-containing image. Snapchat will scan the image and offer you options to subscribe or open an account.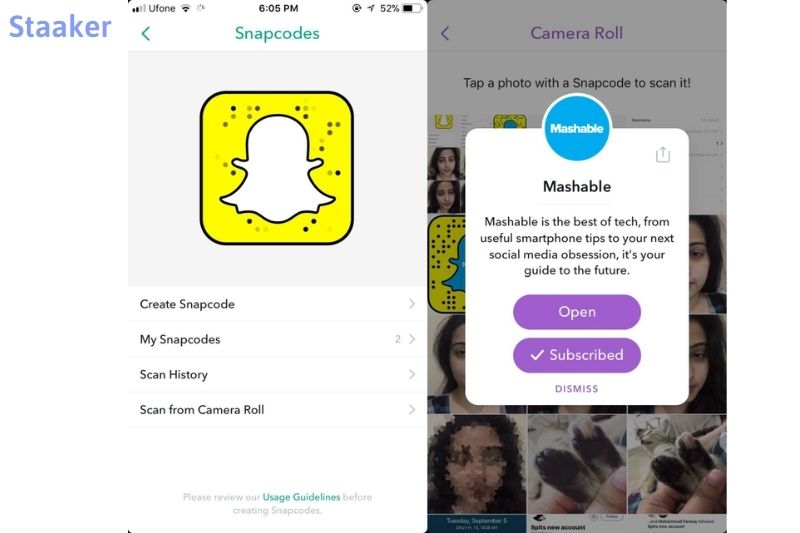 Although you can scan the code for your profile, it will not give you an emoji. It will alert you if the code is for someone you have already followed.
The code can be placed anywhere on the image that you scan. Snapcode does not necessarily need to be included in the total image. If you have a promotional photo that consists of a code for a brand at its bottom, it will still work. Although it may take longer to scan, the app works exactly as expected.
The primary camera can't scan Snapcodes stored on your camera roll. It is supposed to be capable of picking images from your camera roll, adding them to your story, or sending them in a message. It serves a purpose and shouldn't conflict with other features, such as scanning QR codes branded by brands.
This new feature has one limitation: it is somewhat hidden. It's unlikely that users will notice this unless they regularly read the Snapchat changelog. Many people may continue to believe that they can scan codes only if it is on their screen or in printed form.
Maybe this guide is useful for you: How To Image Search On Iphone From Camera Roll
FAQs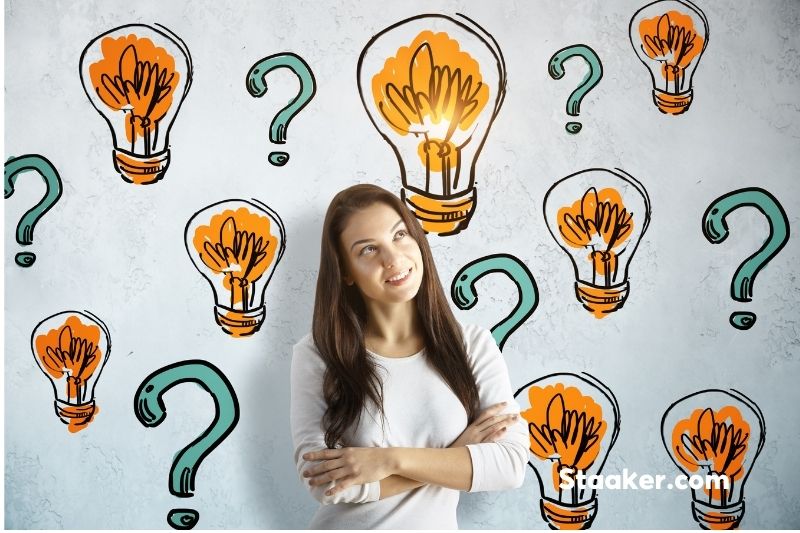 What method do you use to scan QR codes?
Open your phone's QR Code reader.
Hold your smartphone over a QR Code to make it visible on the screen. Two things can happen when you correctly hold your smartphone over a QR Code. The code is automatically scanned by the phone.
Press the button if necessary. Presto!
What is the best way to scan QR codes online?
Hold down the home button for a few seconds.
Then select Lens.
Scan the QR code with your camera.
Then, to scan the QR code, hit the magnifying glass icon.
Finally, tap the notification that appears.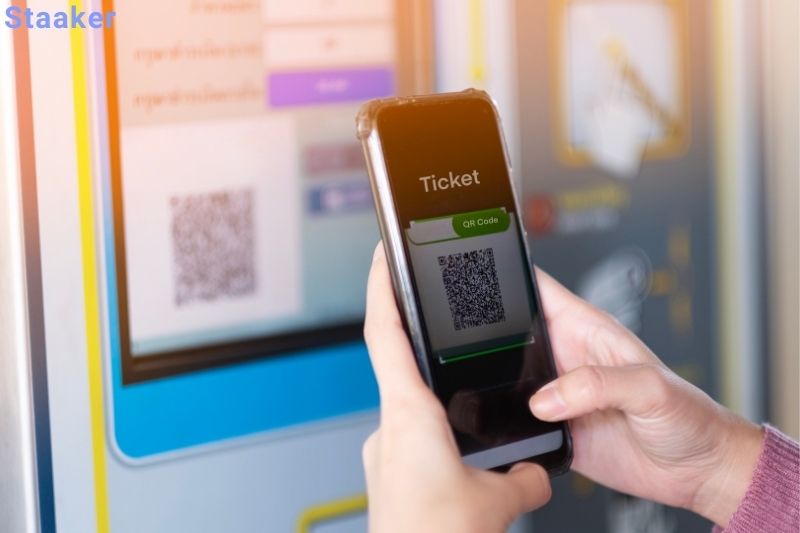 Is it possible to copy QR codes?
As a result, if another scanner scans it, the final algorithm you used to convert it to original text will not be applied, and your QR will be secure. However, QR codes can be copied.
What is the procedure for importing a QR code into my iPhone?
Then tap on Settings > Control Center. beside Code Scanner
Open Control Center, touch Code Scanner, and then move iPhone, so the code displays on the screen.
To turn on the flashlight, tap it to turn it on.
Is it possible to forge QR codes?
Hackers can generate harmful QR codes that direct users to bogus websites that collect personal information such as login credentials or monitor their phone's location. This is why mobile phone users should only scan codes from known senders.
Is it possible to scan a QR code without using an app?
Google Screen Search: With Google Screen Search, users can instantly scan QR codes without downloading an app. Point your camera at the QR Code, press and hold the Home button, then select 'What's on my screen?' Consumers will be able to access the QR Code URL.
Video
Related post:
Conclusion
You can scan QR codes on your iPhone using the Camera app's built-in scanner. Once you have scanned the code, you can access information about it by tapping on it.
This can be useful if you want to find out more about the code or if you want to share it with someone else. Thank you for reading the article at Staaker.com.